Ore Oyeleke and Lawson Nzekwe met when they were just sweet 16.
"In the library of all places," Ore says. "We were both studying there for our A-levels and were introduced by mutual friends."
After just over nine years together, Lawson popped the question and whisked his bride-to-be off on a weekend away to Barcelona.
The time in Spain was the perfect inspiration for the London pair's romantic Italian destination wedding.
They wed on June 17, 2016 at Castello Monaci, Apulia in front of 150 friends and family.
"Castello Monaci is an stunningly romantic castle in Apulia – a region in Southern Italy – filled with breathtaking gardens, its own winery and surprises around every corner," Ore says.
The bride describes herself as a planner by nature and took organising the big day into her own hands.
"Although stressful at times, it was a great opportunity for me to fully get involved in every detail of the wedding and seeing everything come together in the end and have our guests enjoy it all was priceless," Ore says.
Photos courtesy of Paola Colleoni Wedding Photographer.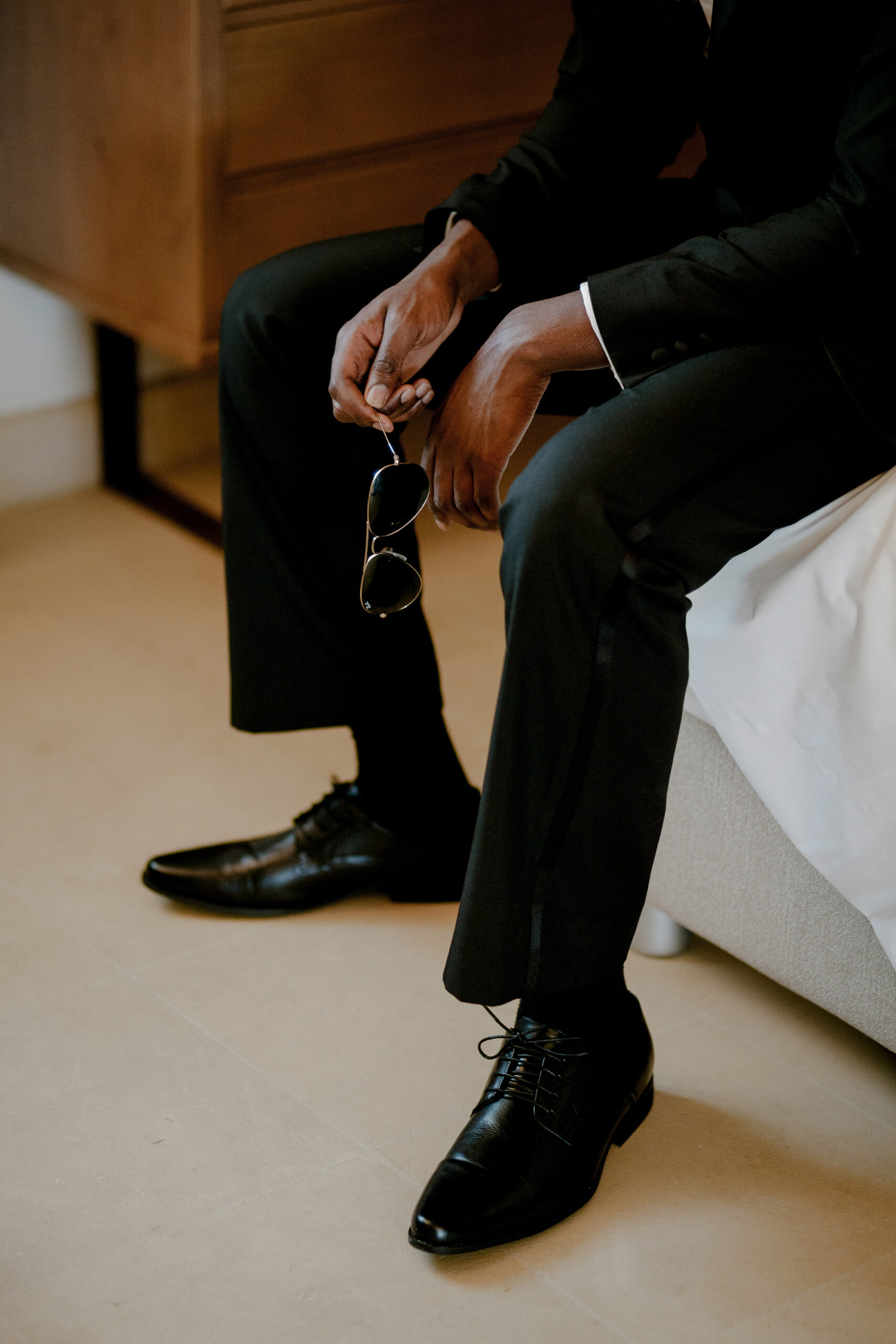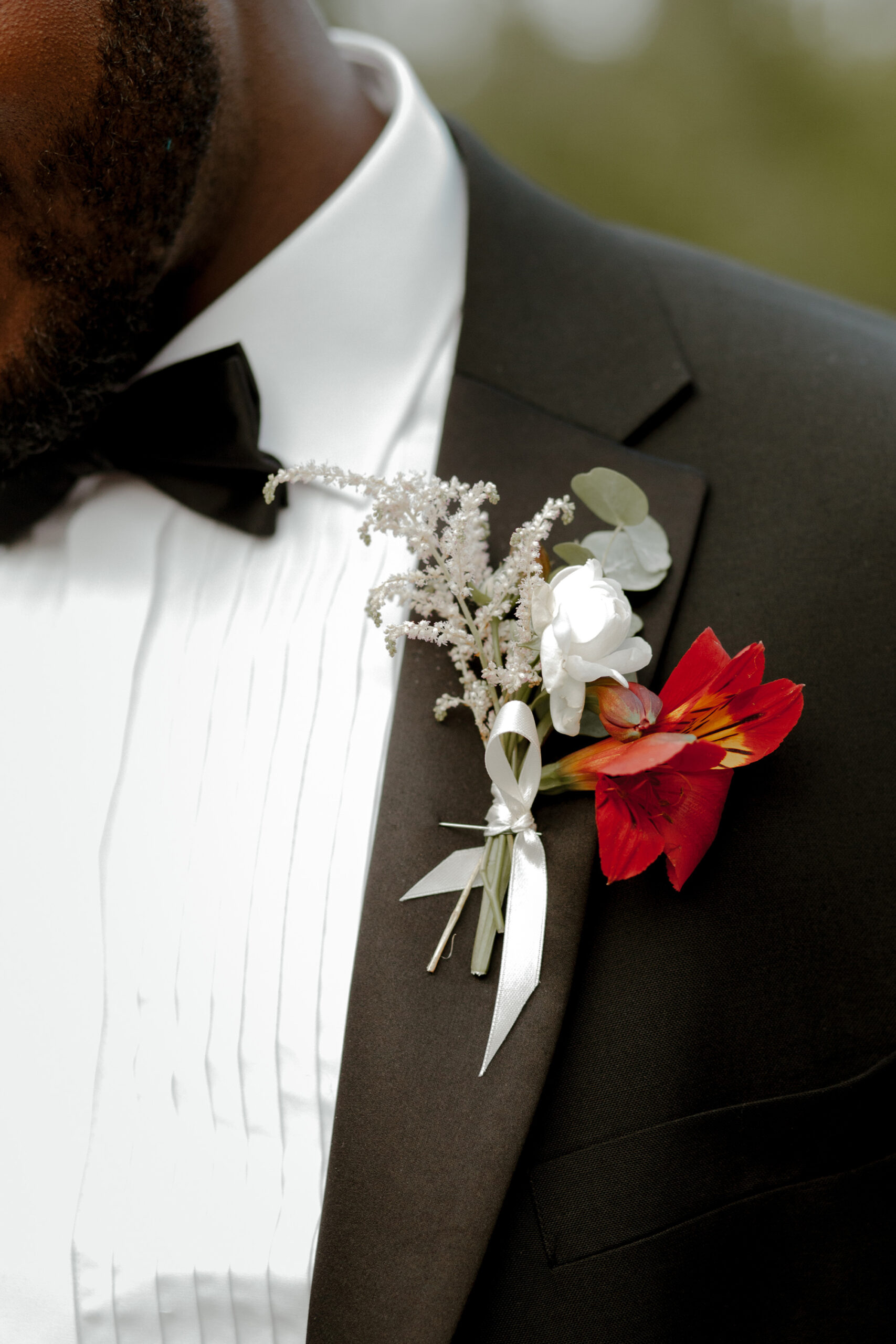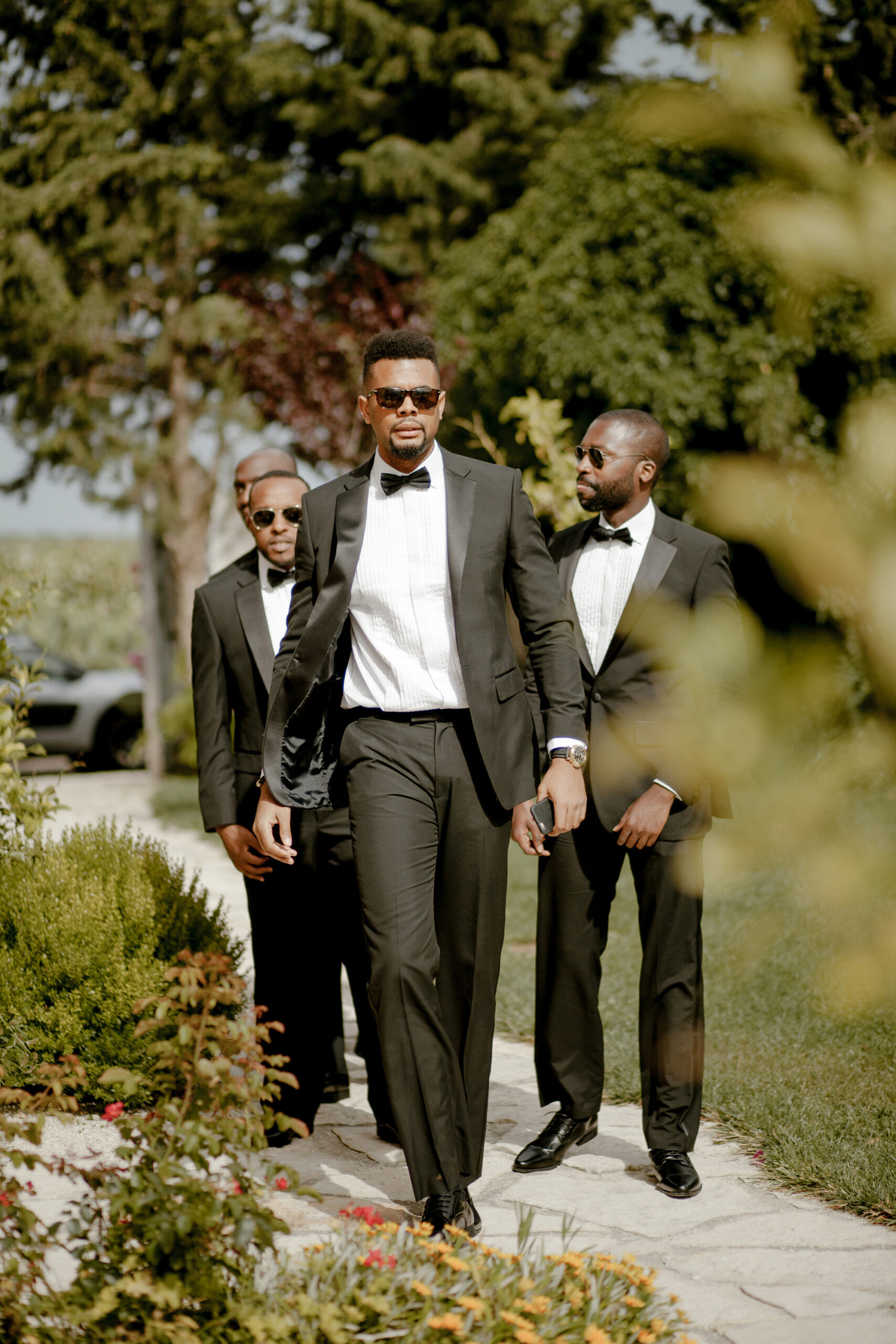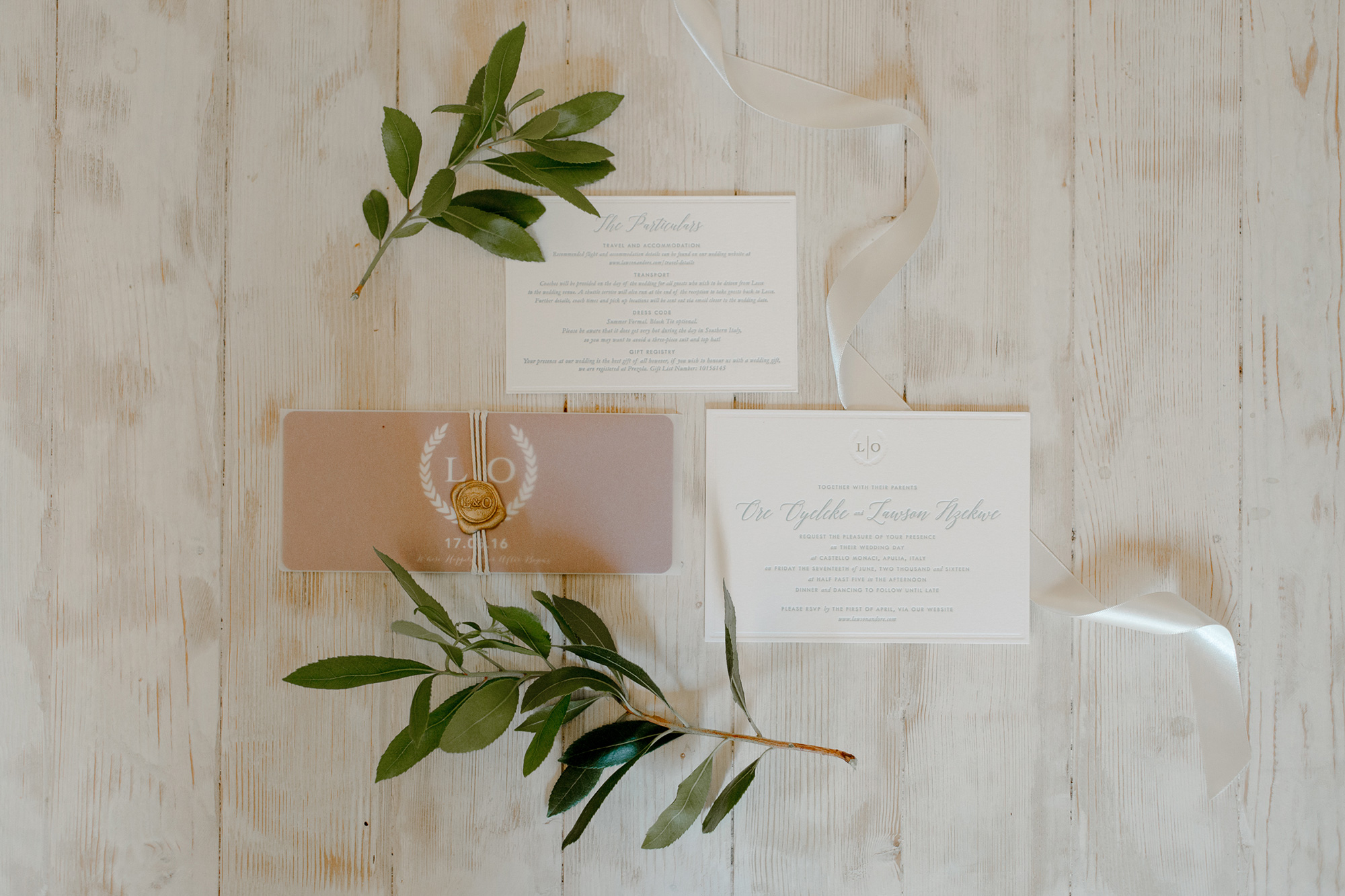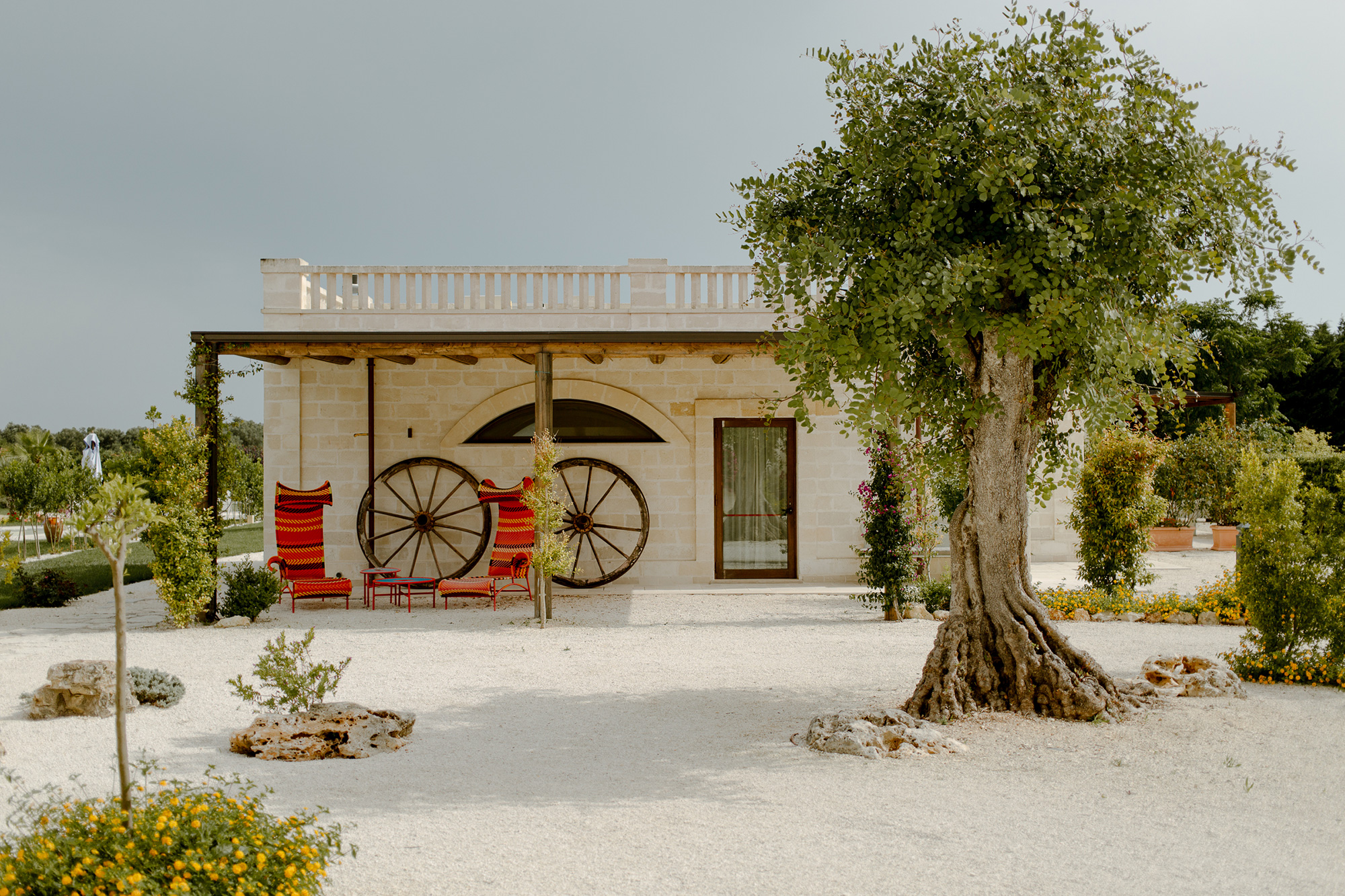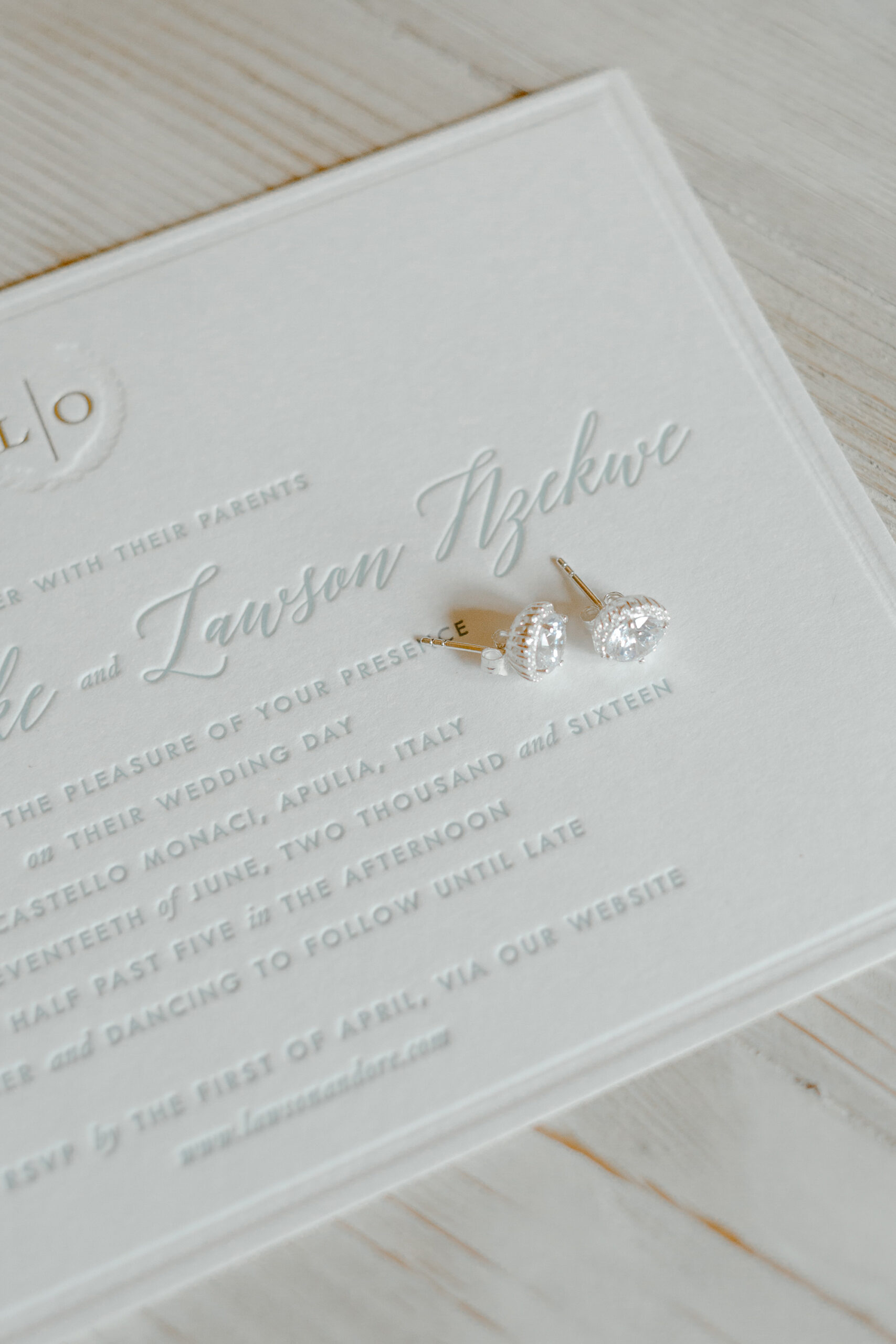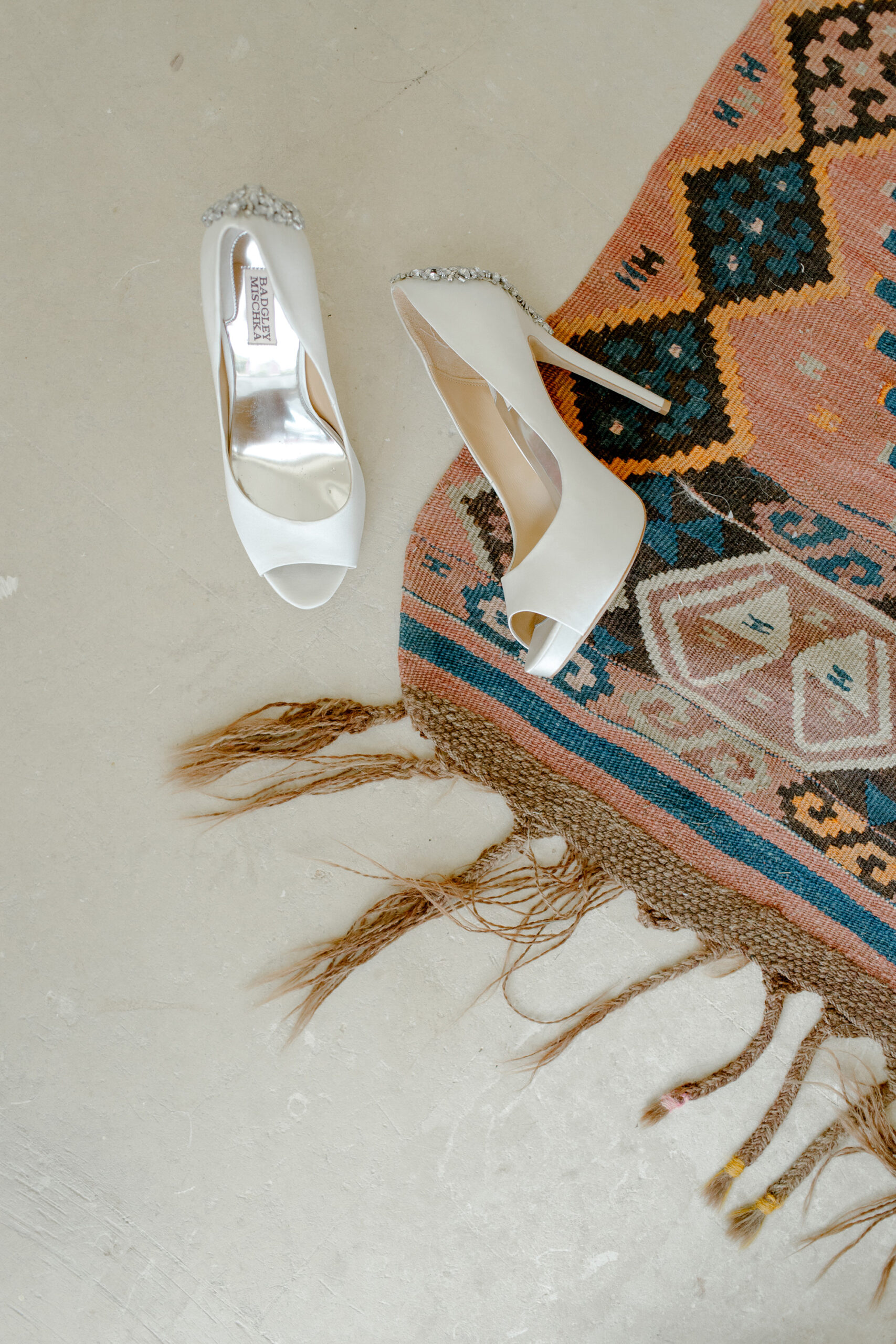 Ore said creating perfect invitations and save the dates were very important. "I think it serves as someone's first impression of your wedding," she says. "For our formal invitations I and some of my amazing bridesmaids handmade boxed invitations. What seemed like a great idea at the start turned into 12 hours of sticking, folding and ribbon tying however I wouldn't have changed a thing as our guests loved our invitations."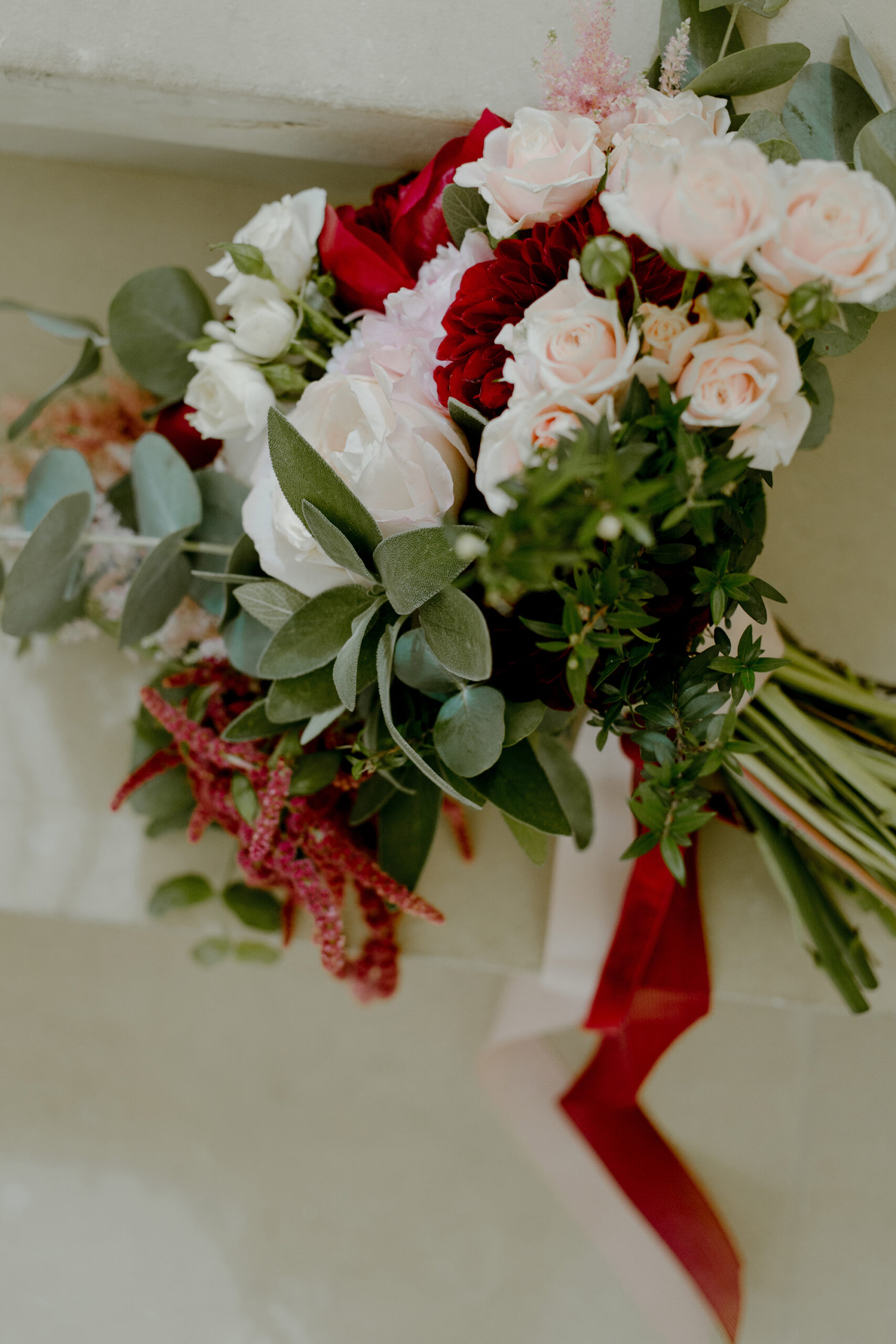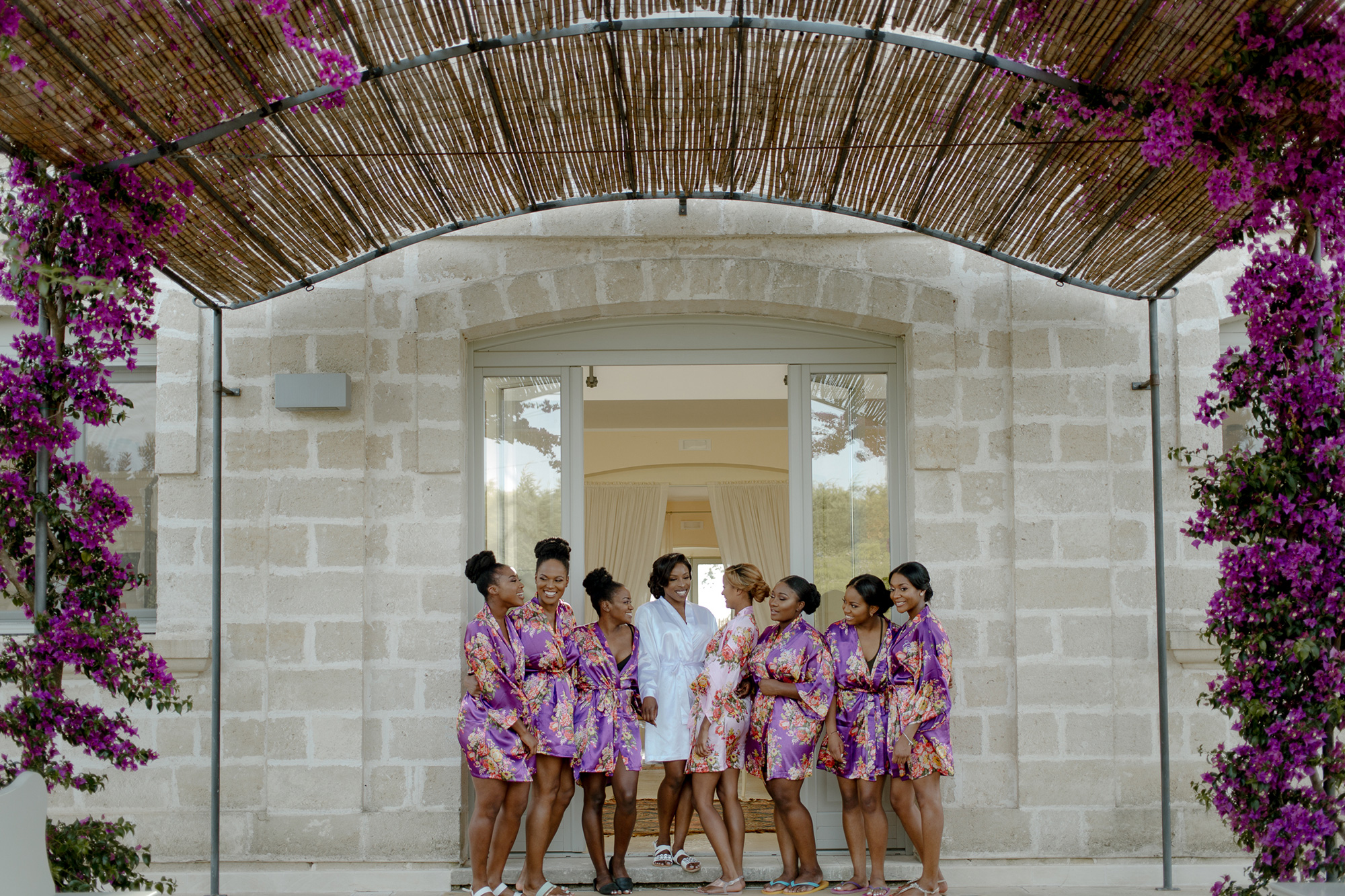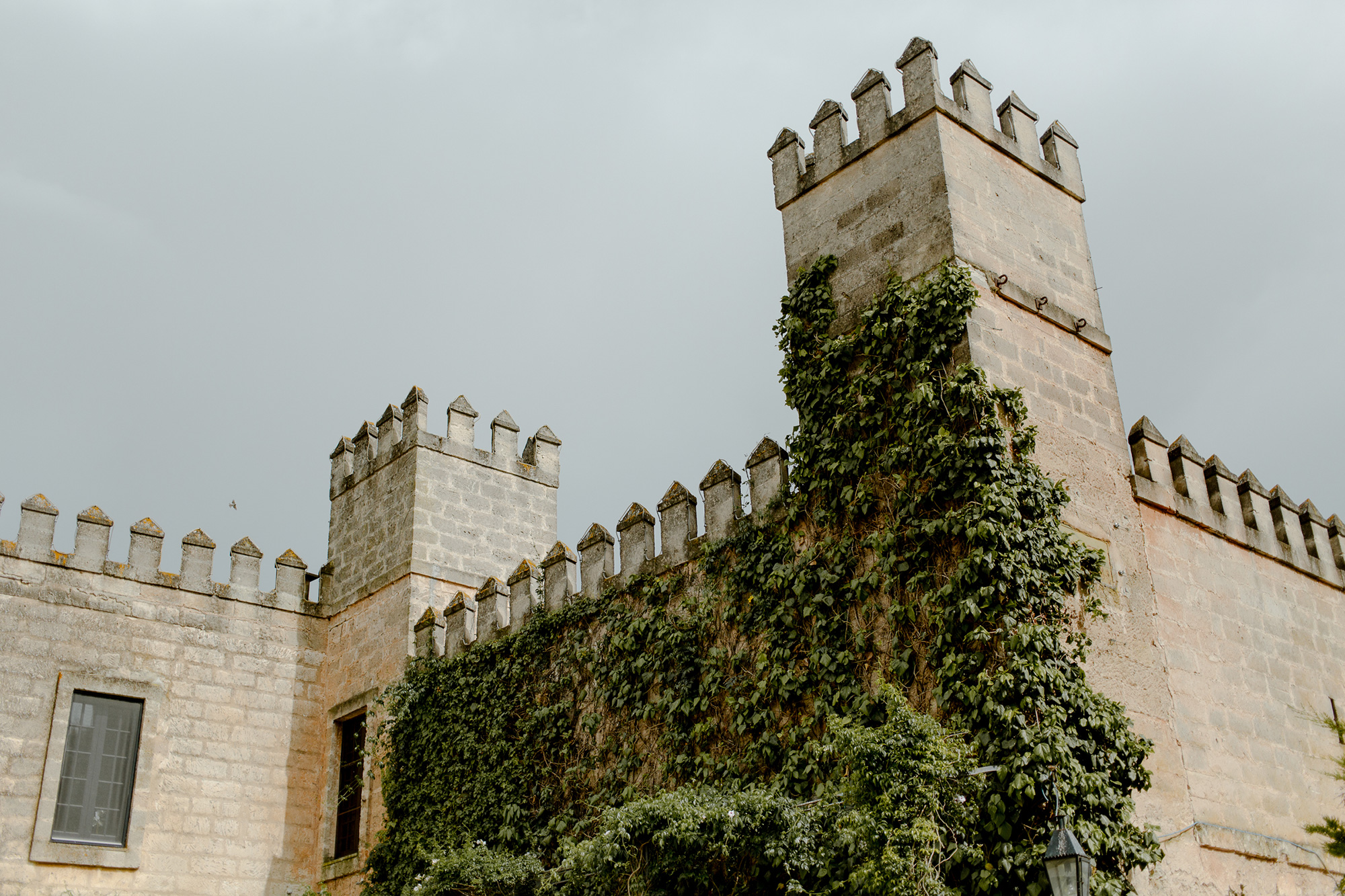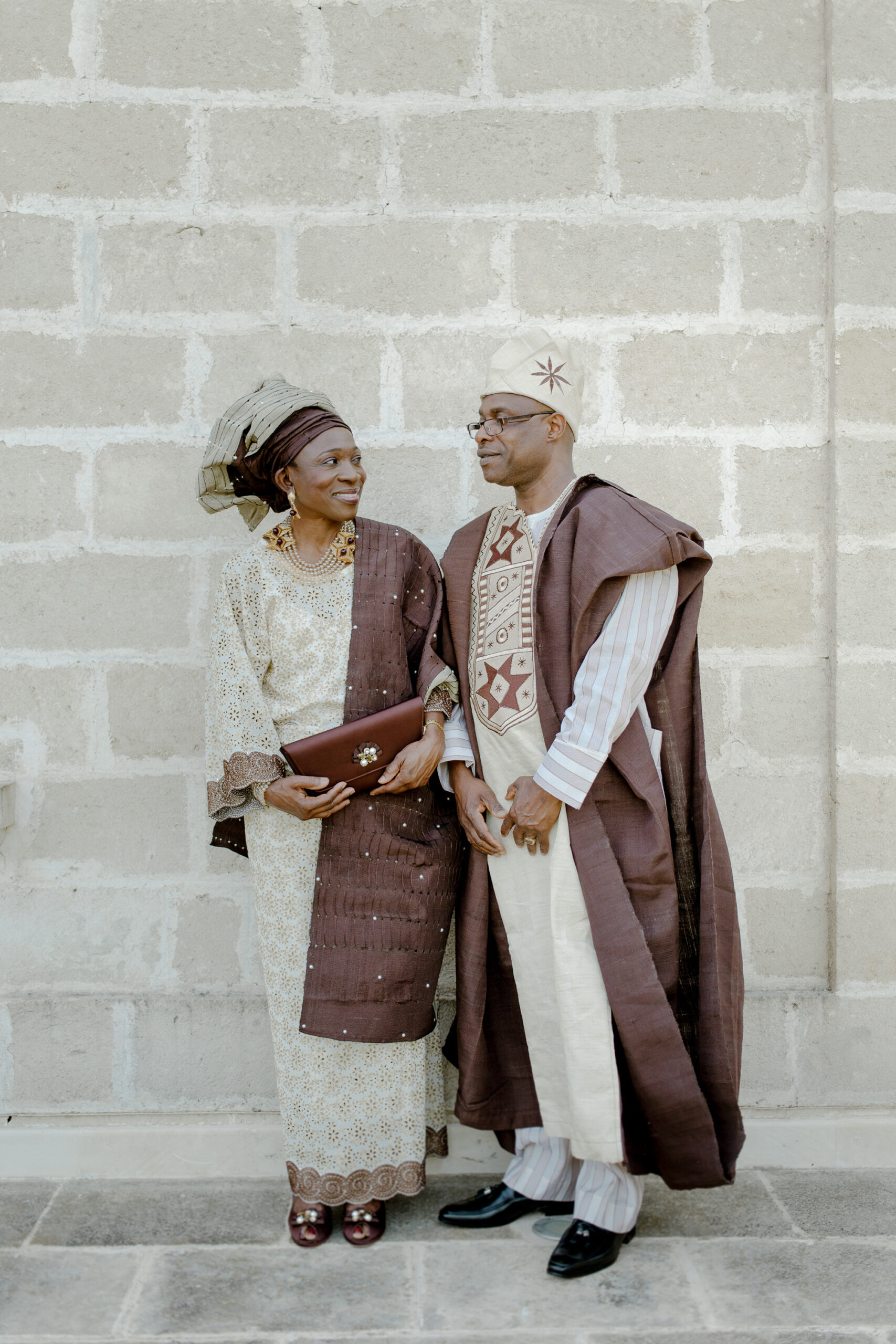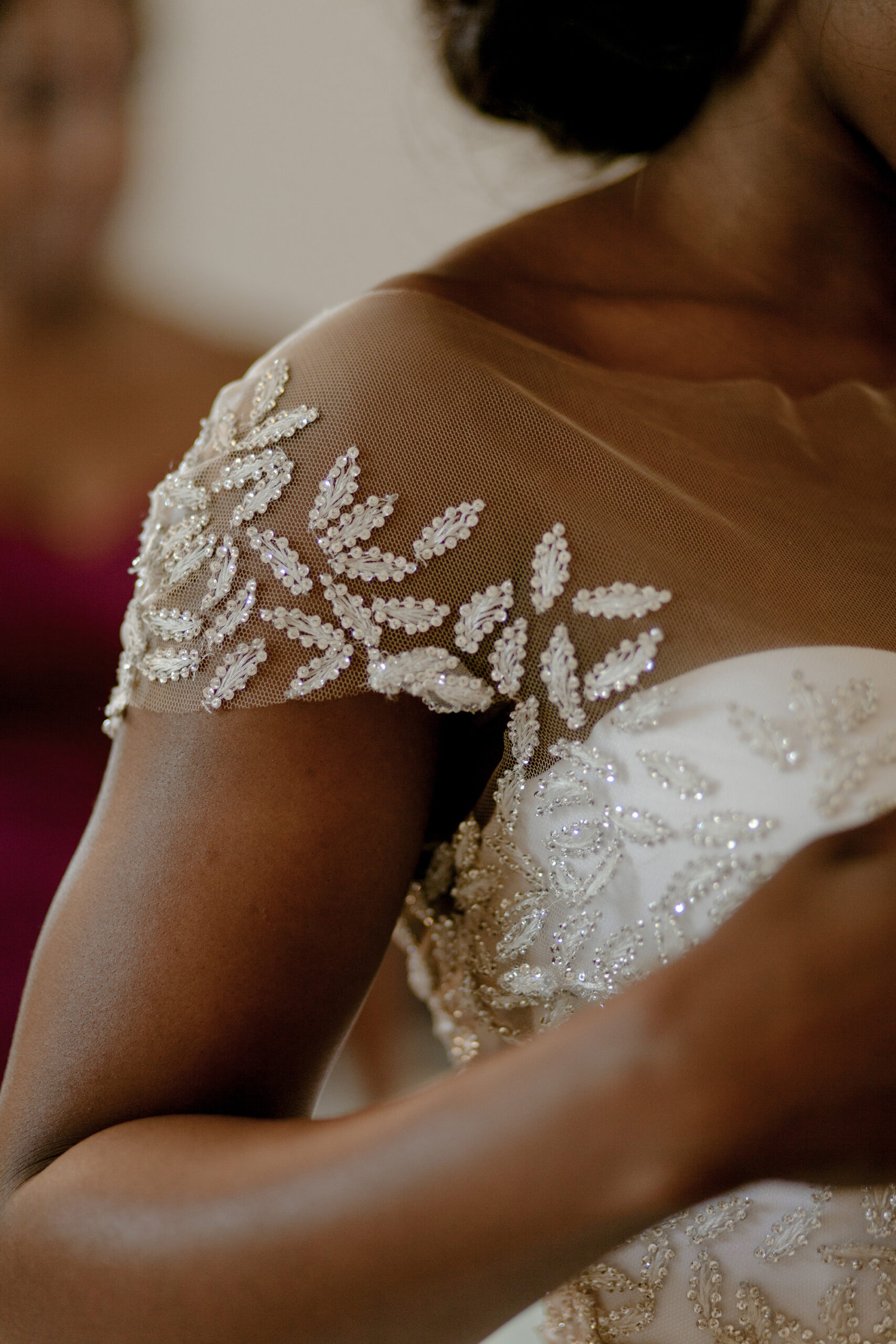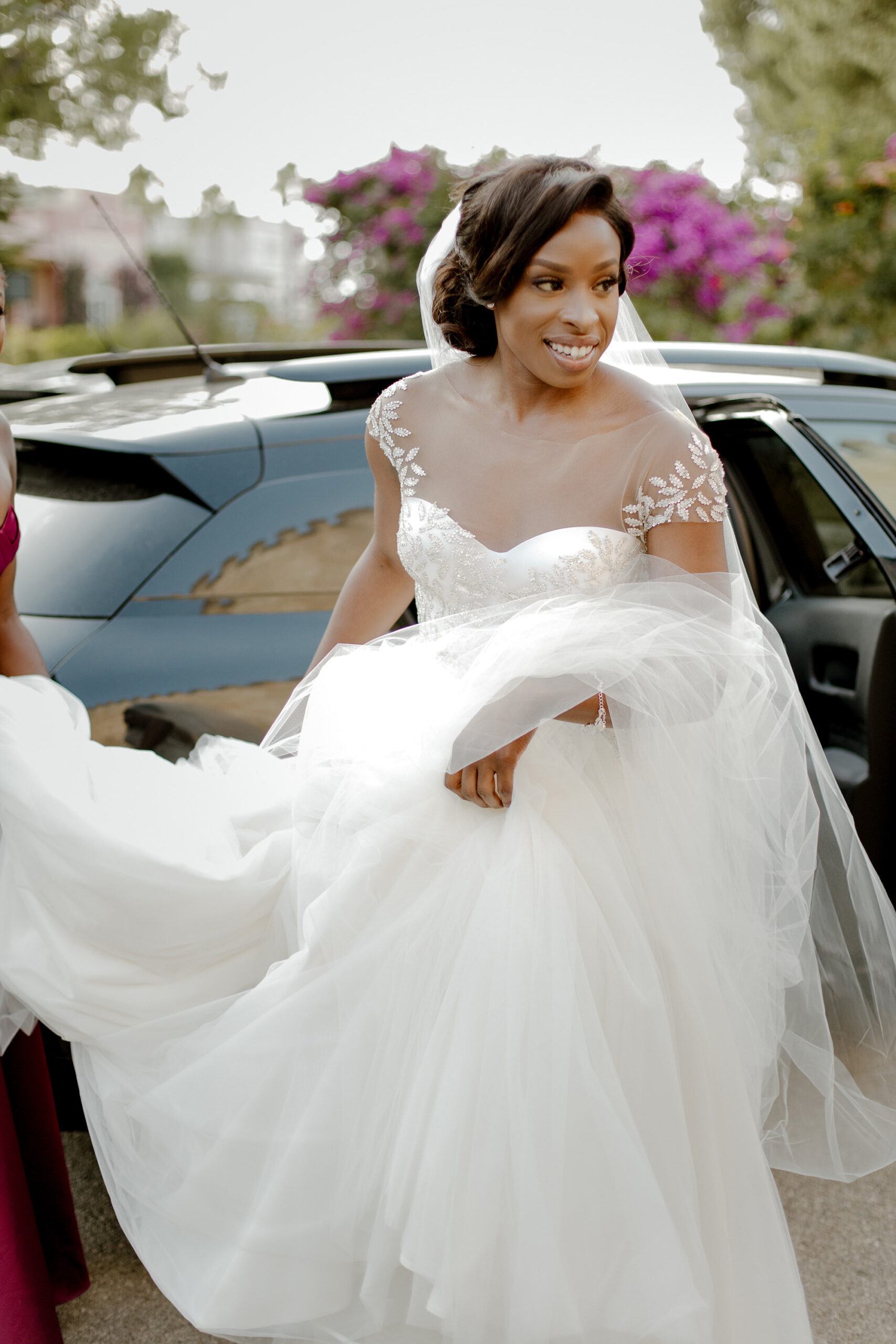 Ore looked stunning in her romantic wedding gown. For the reception she changed into a glamorous strapless dress from an up-and-coming London designer.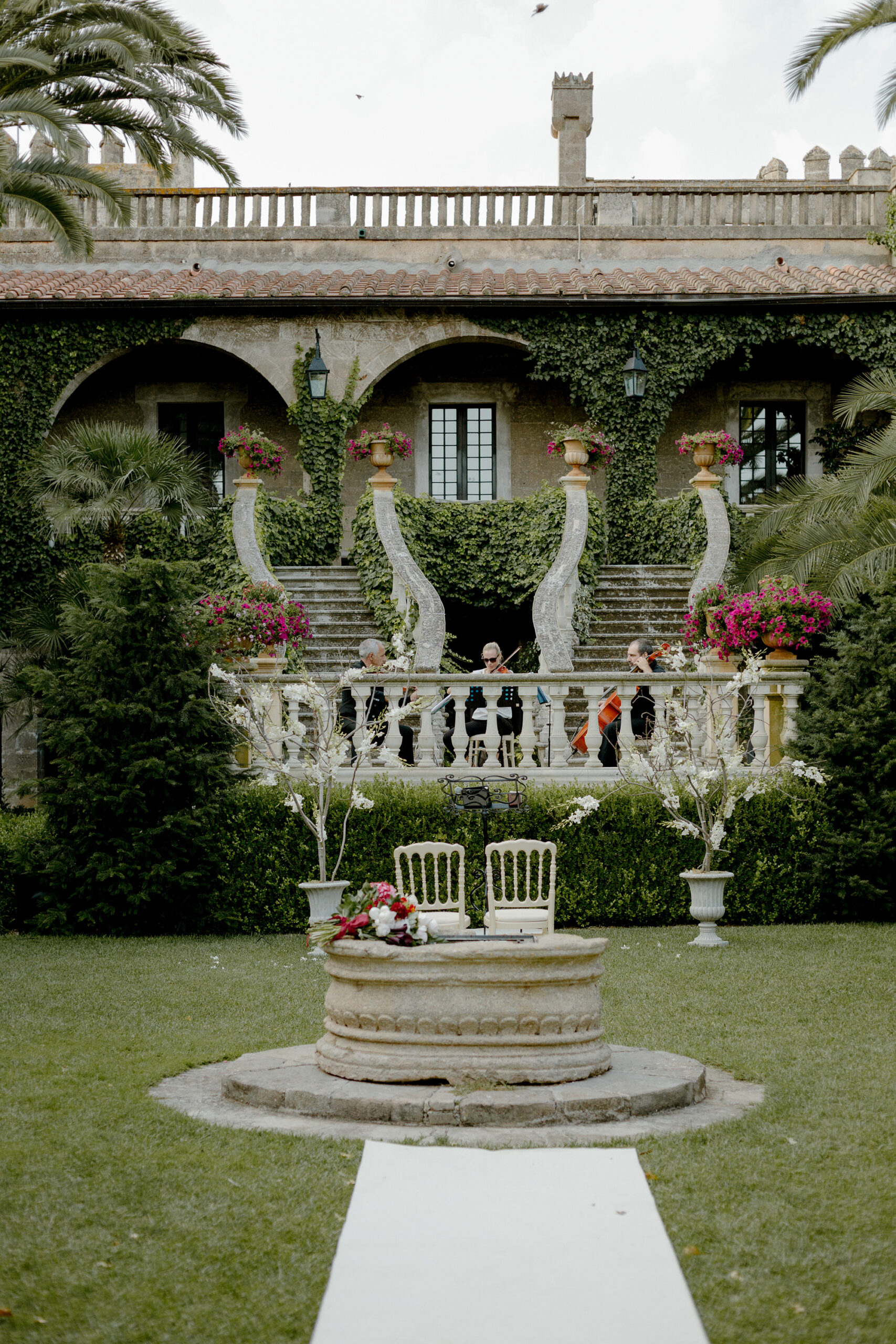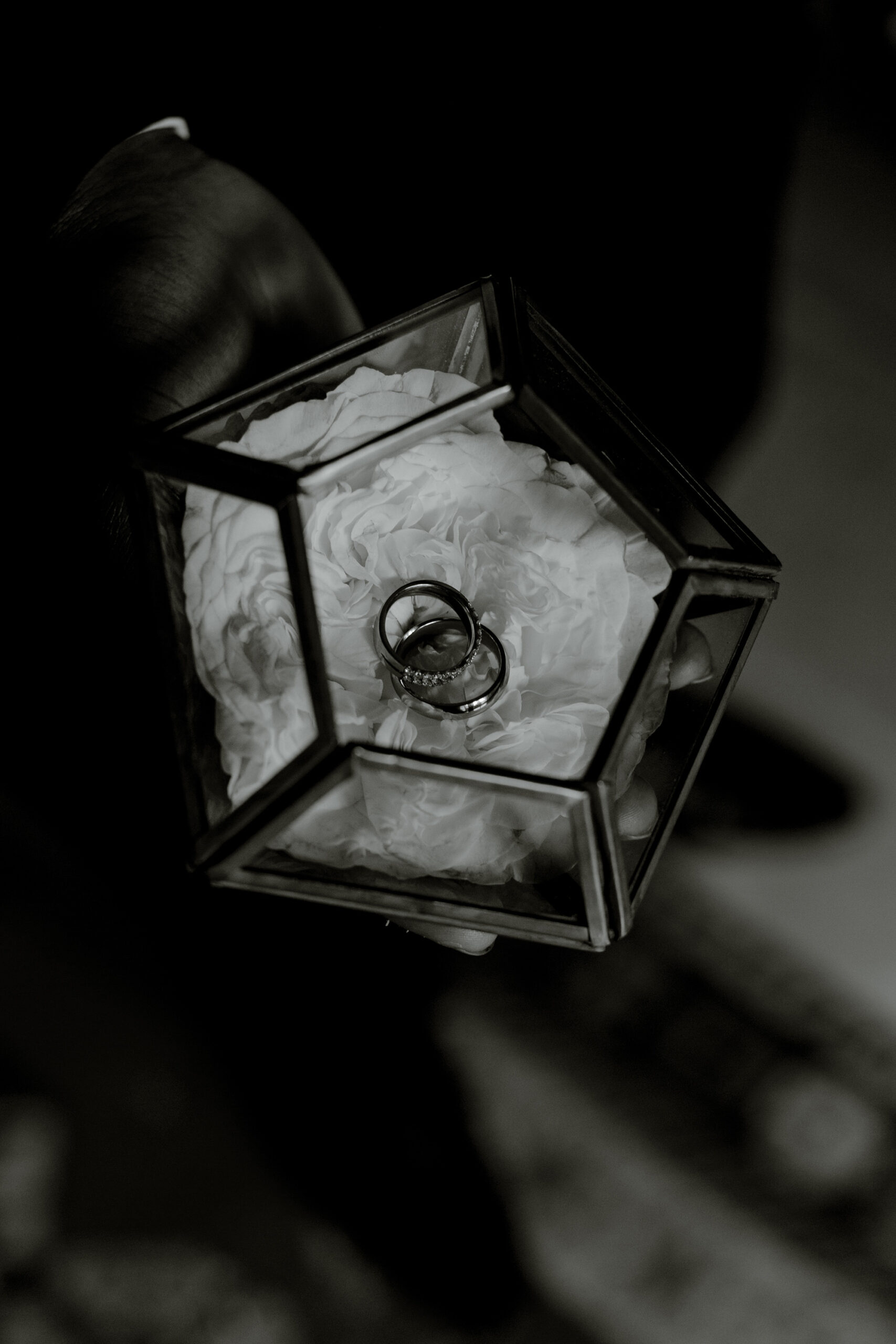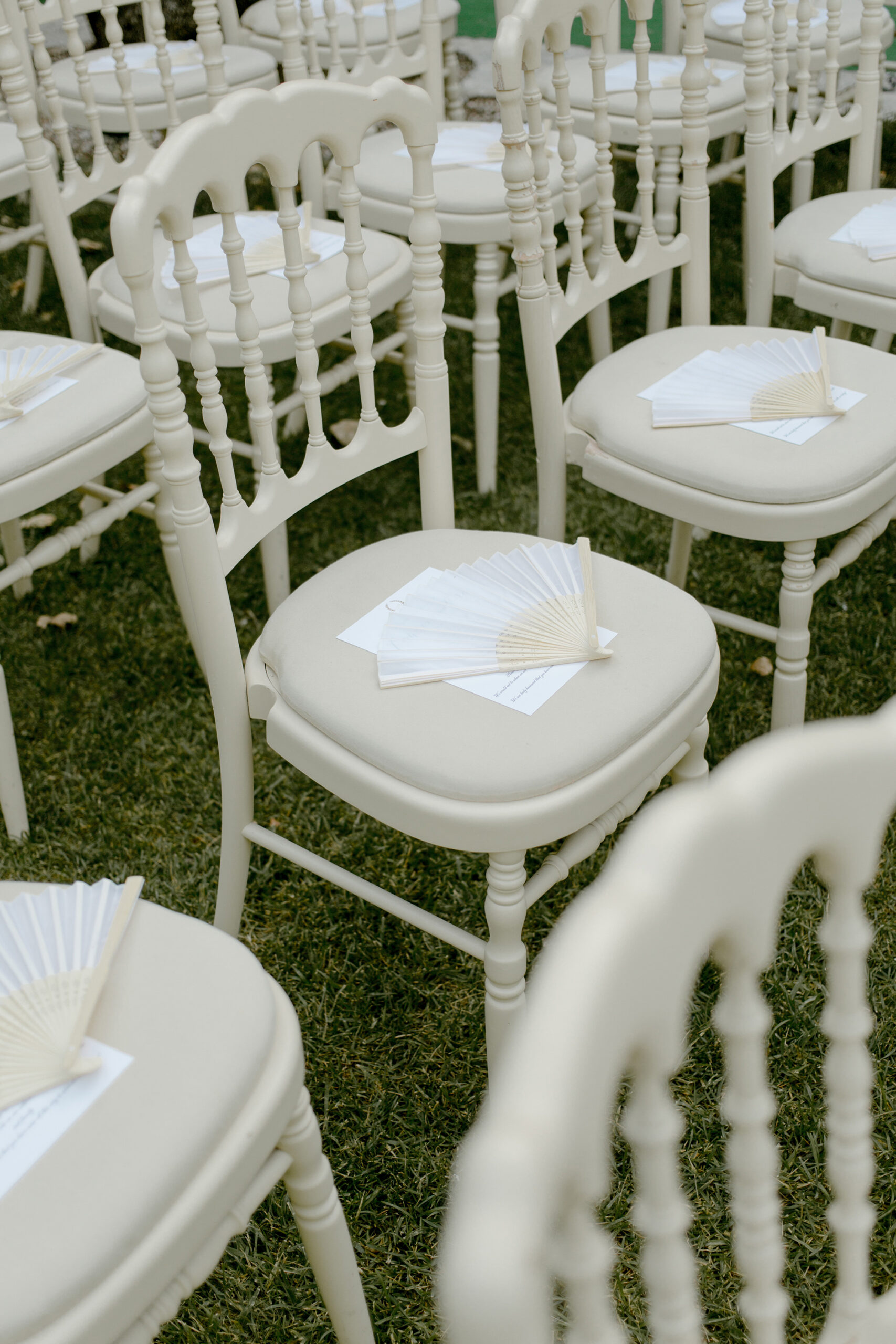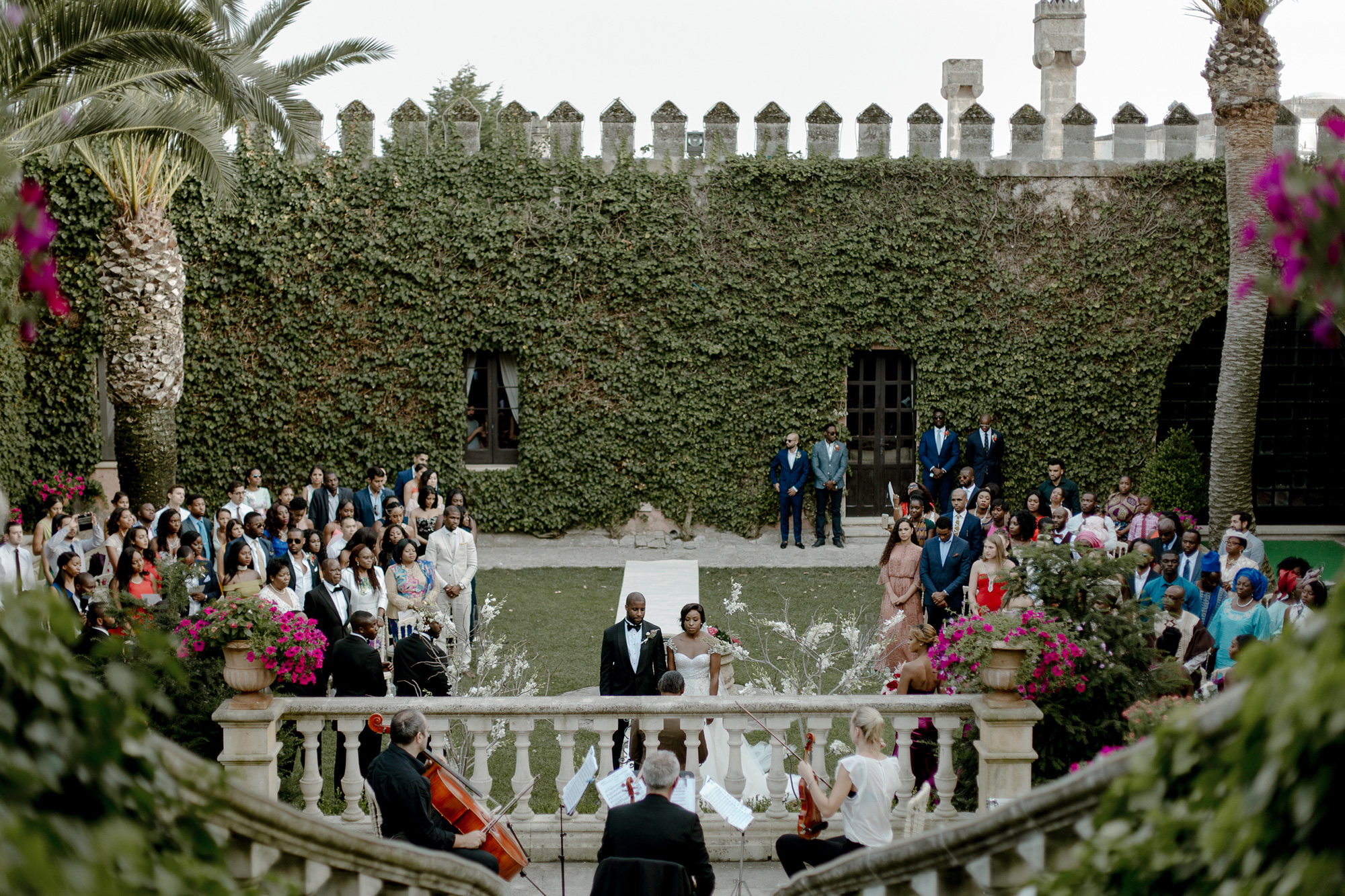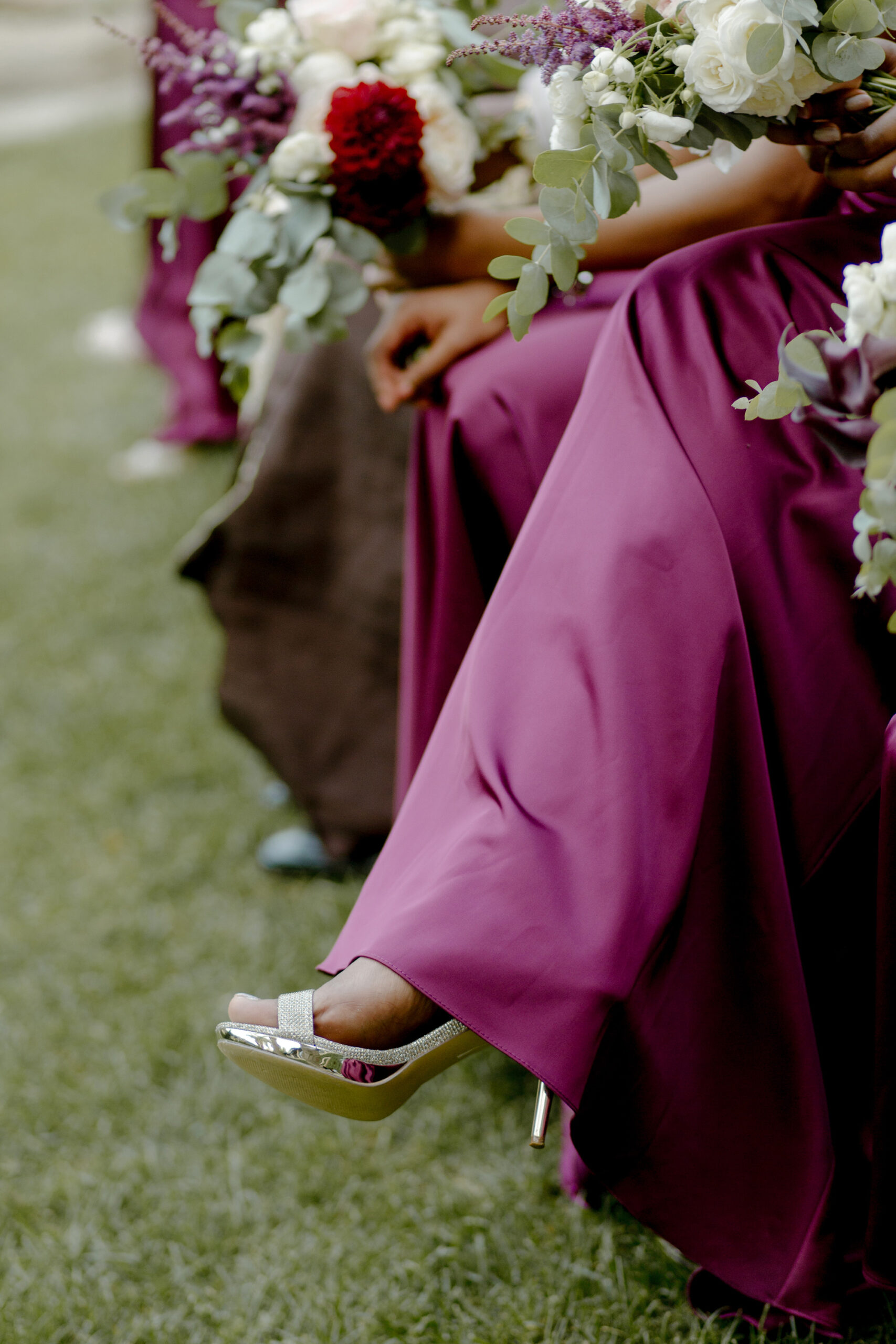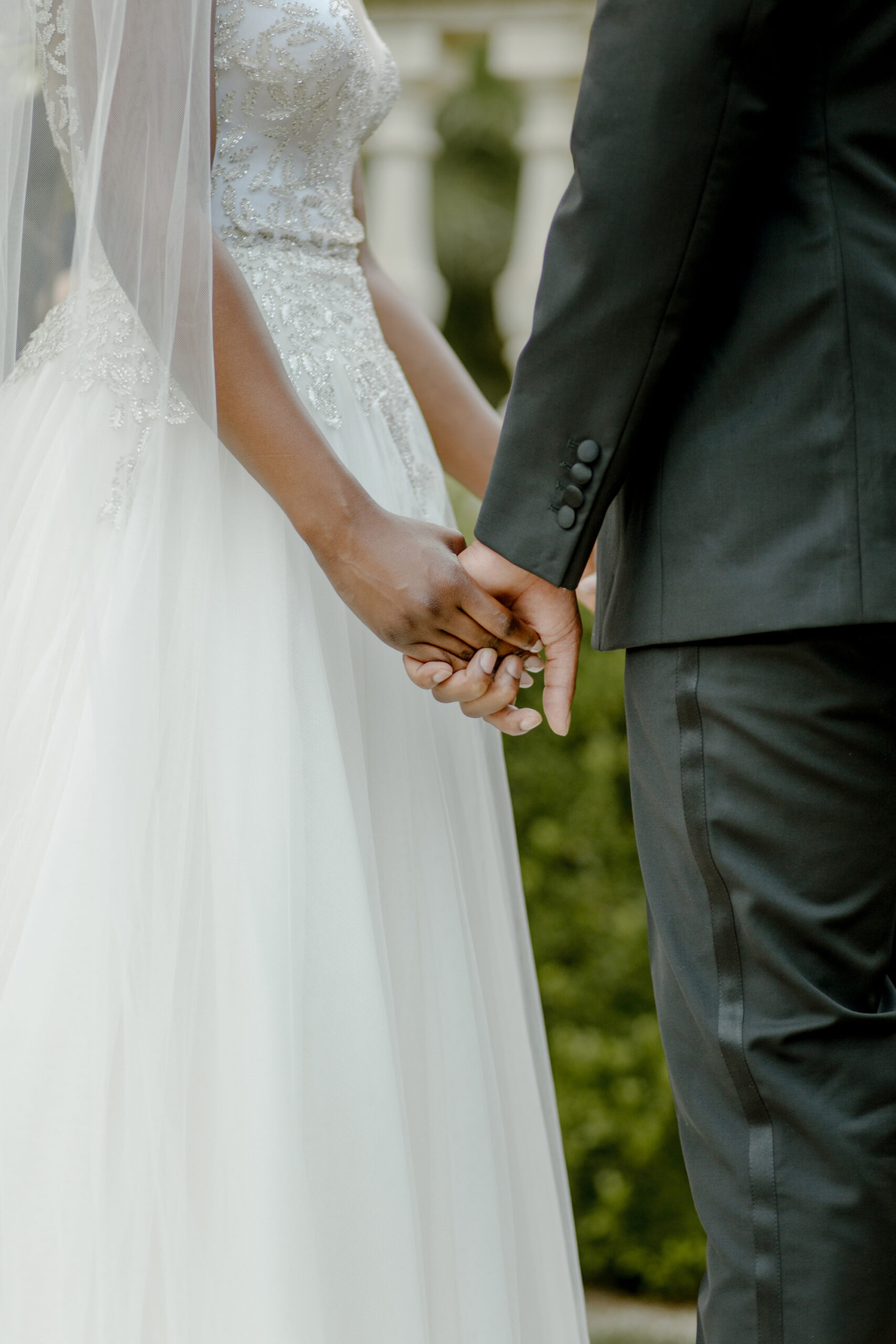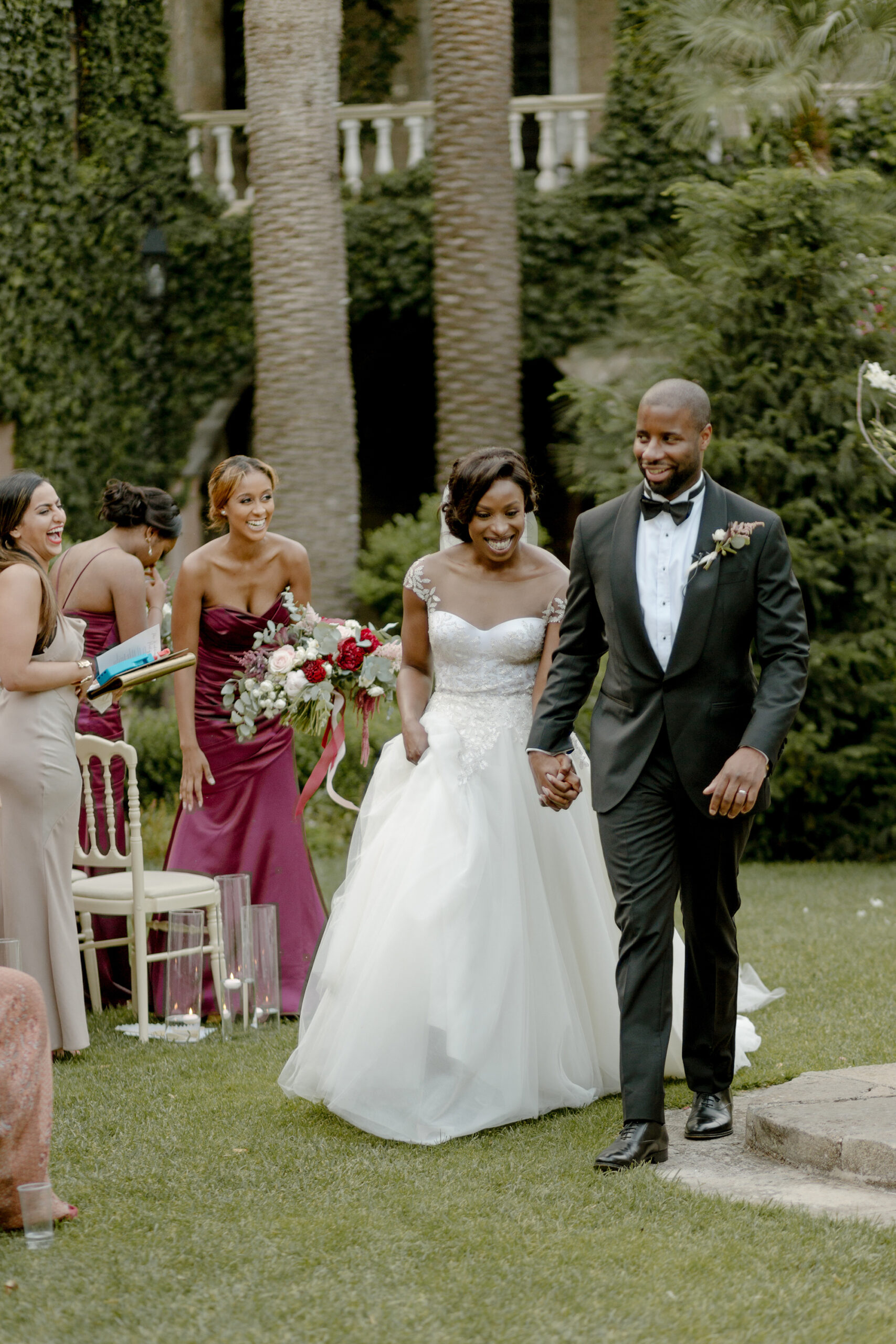 Lawson looked like a movie star in his traditional tux from Hackett London. For the evening celebrations he also changed up his wardrobe, wearing a white jacket for the reception.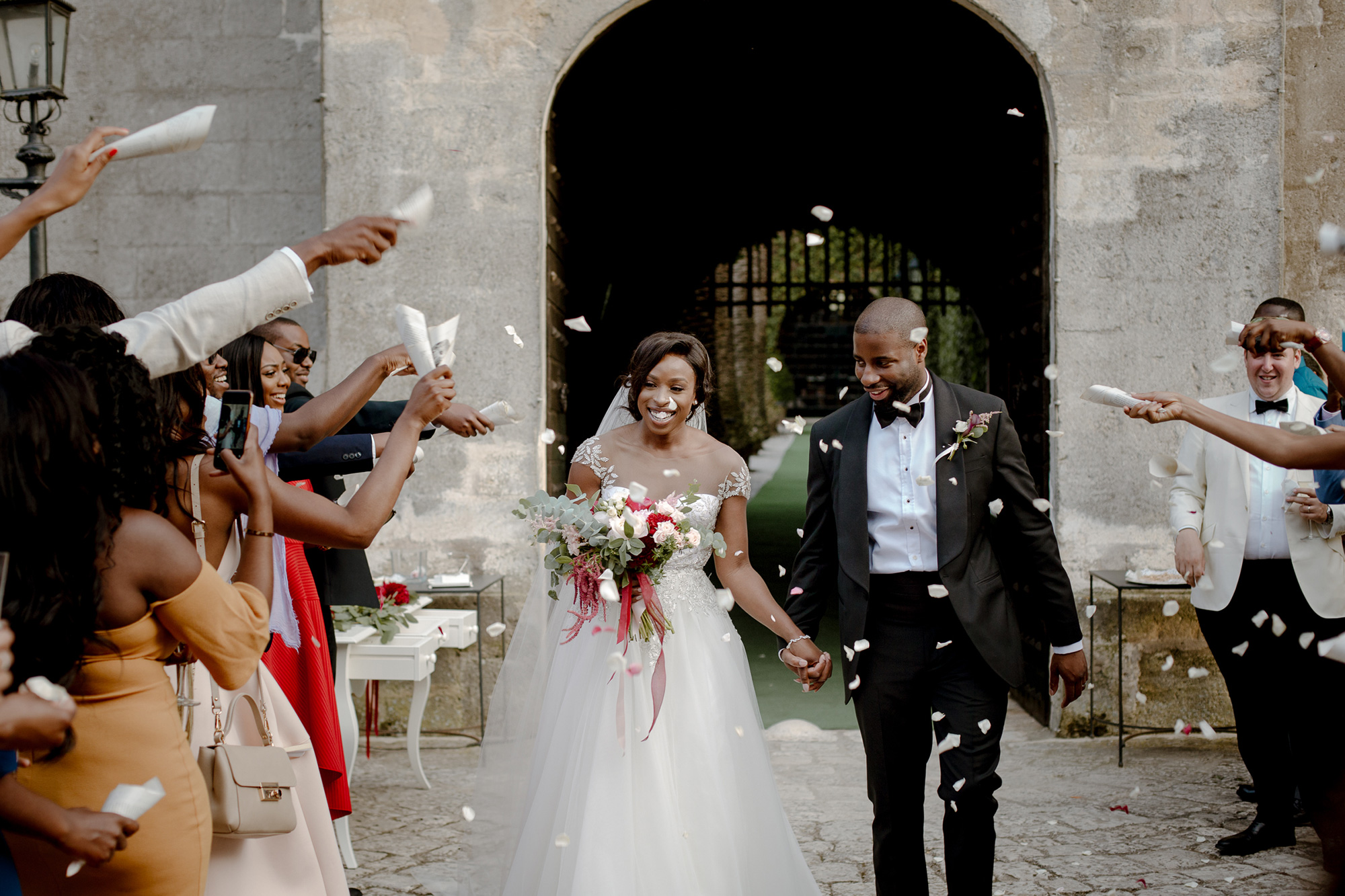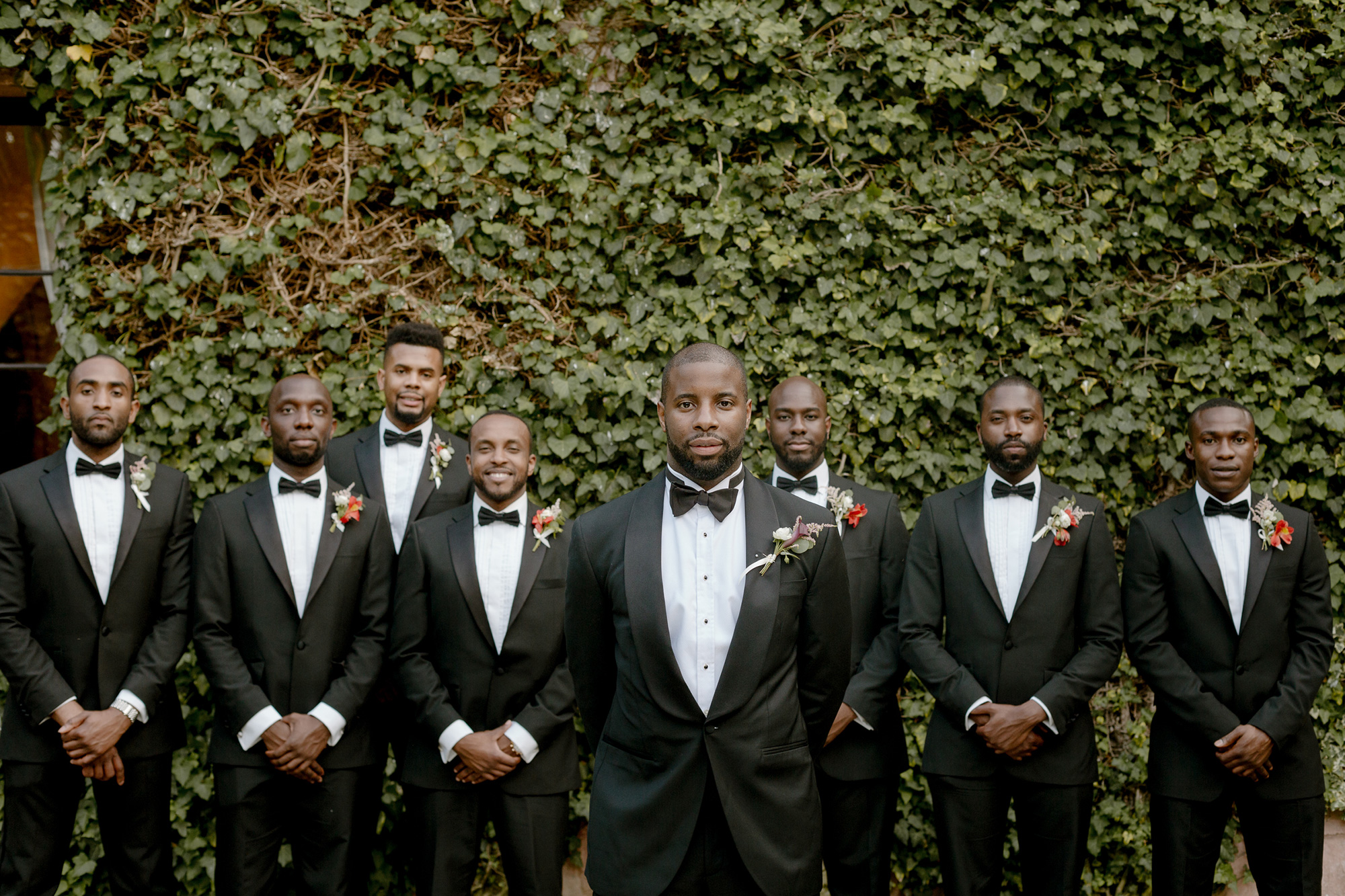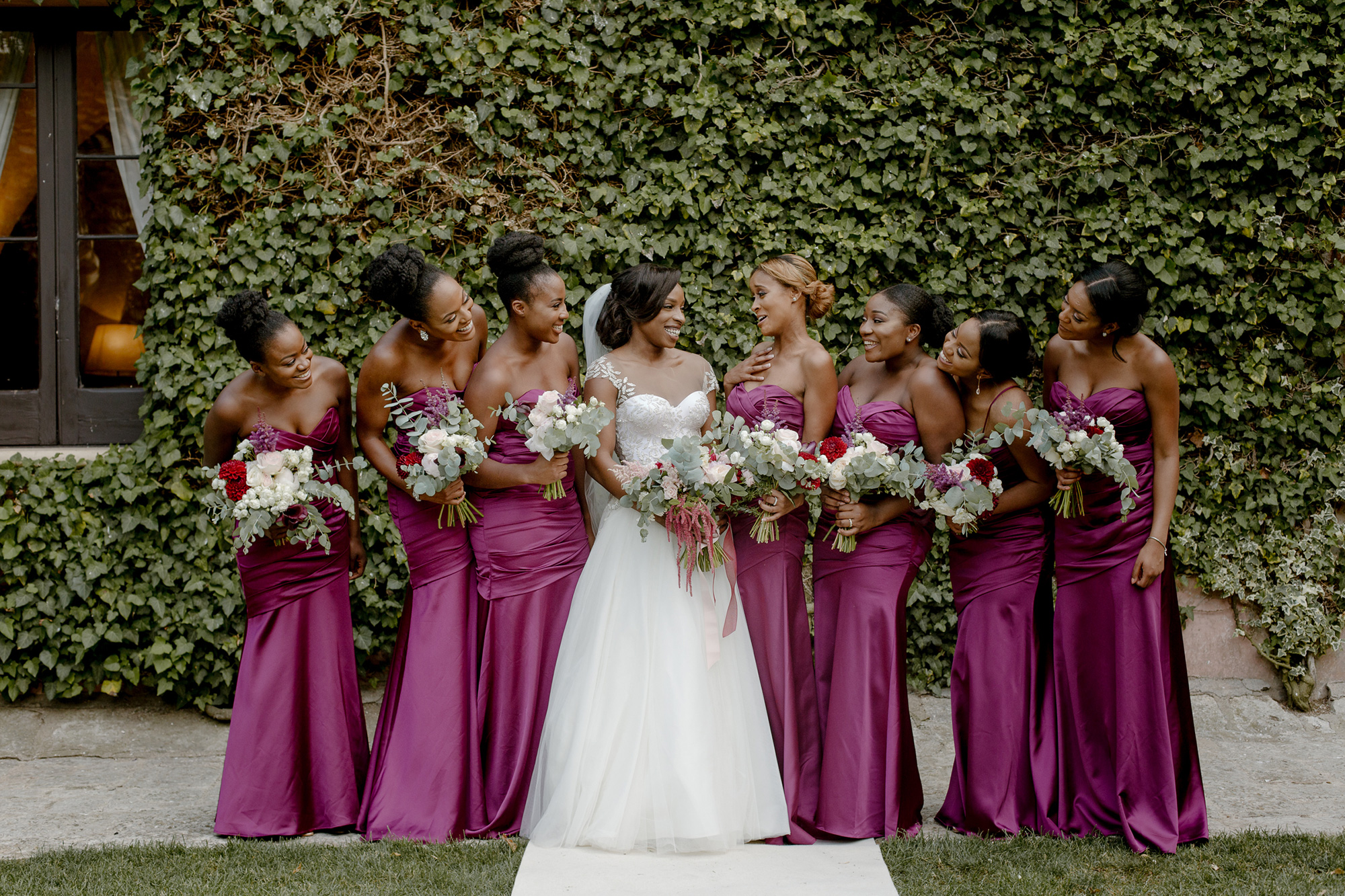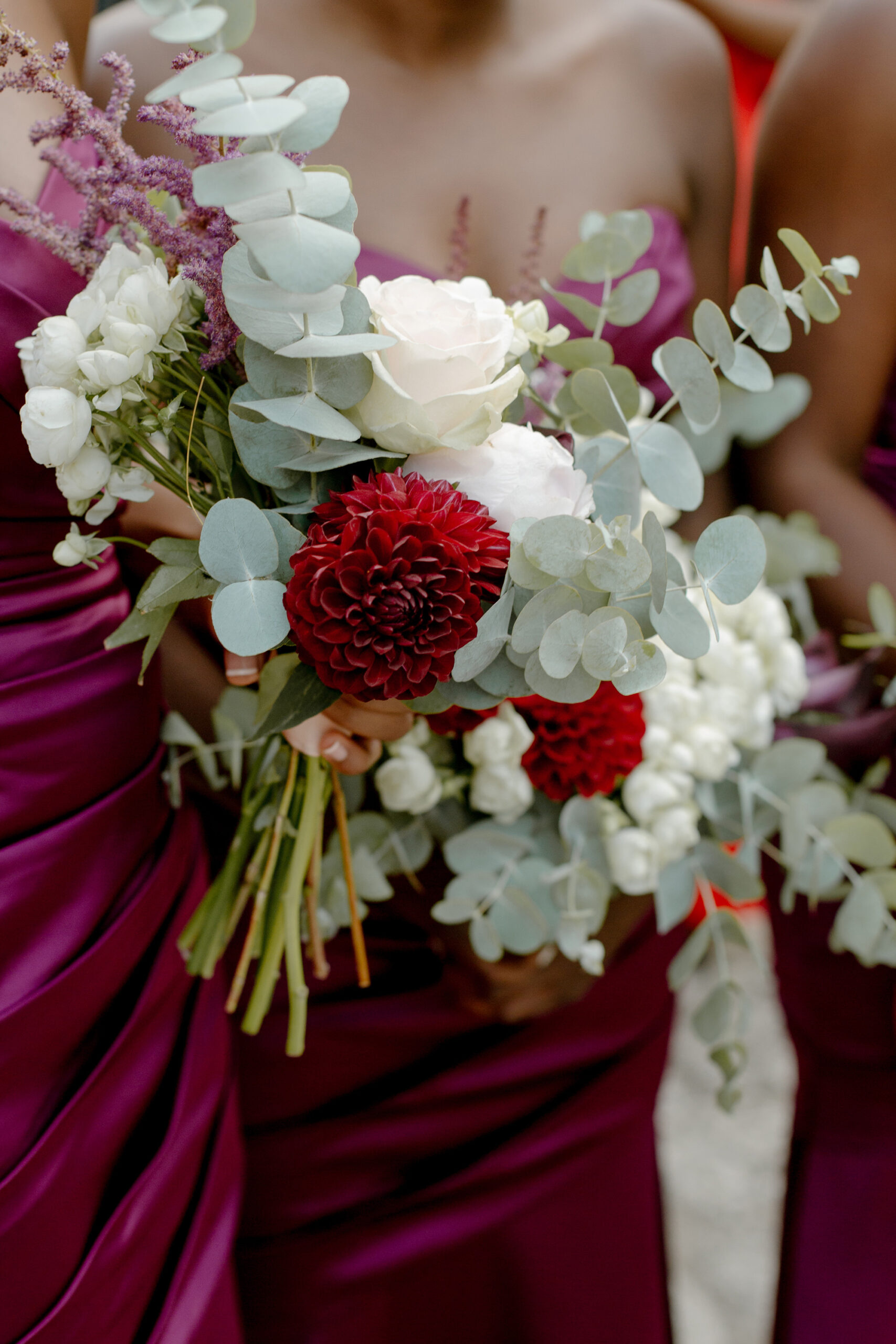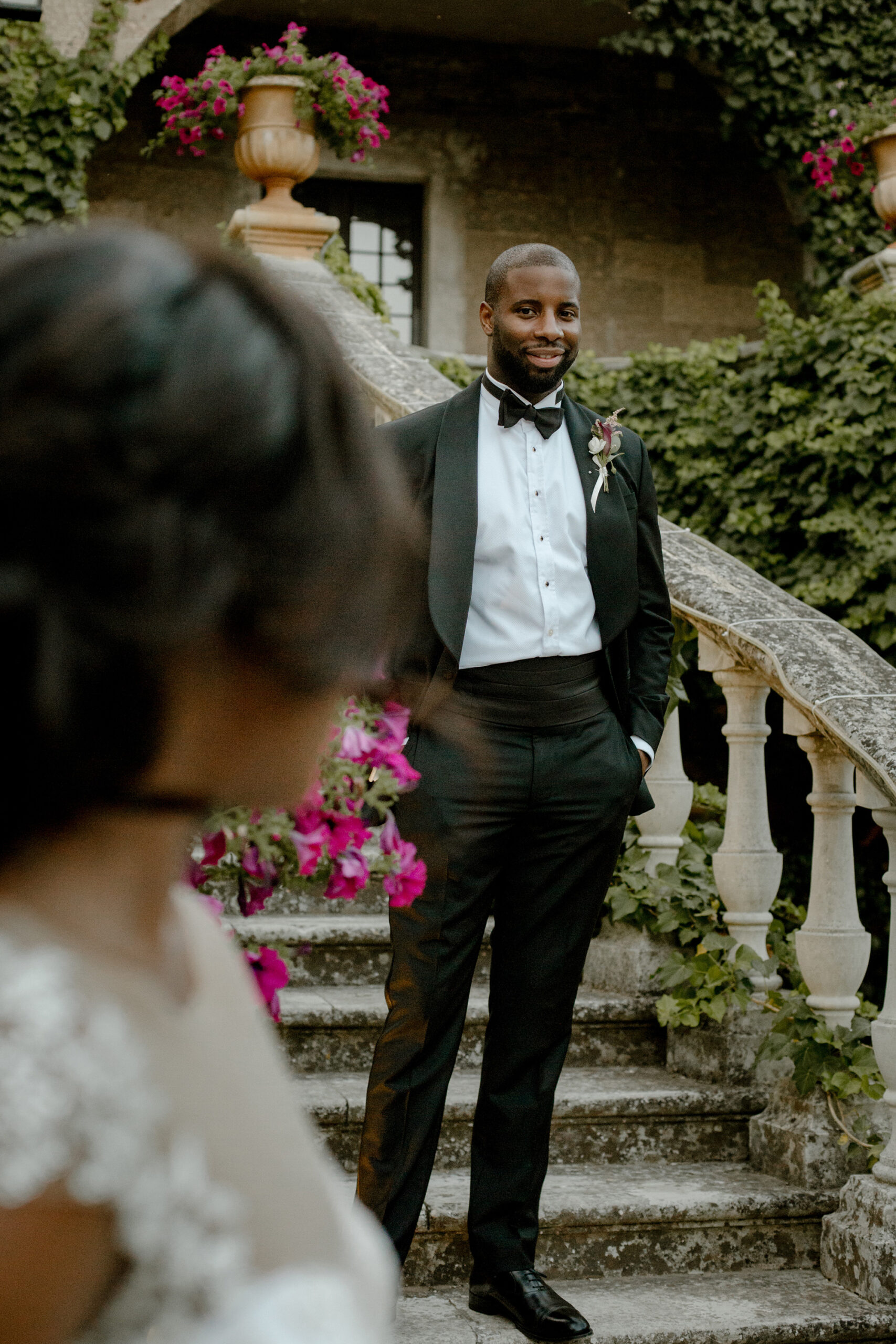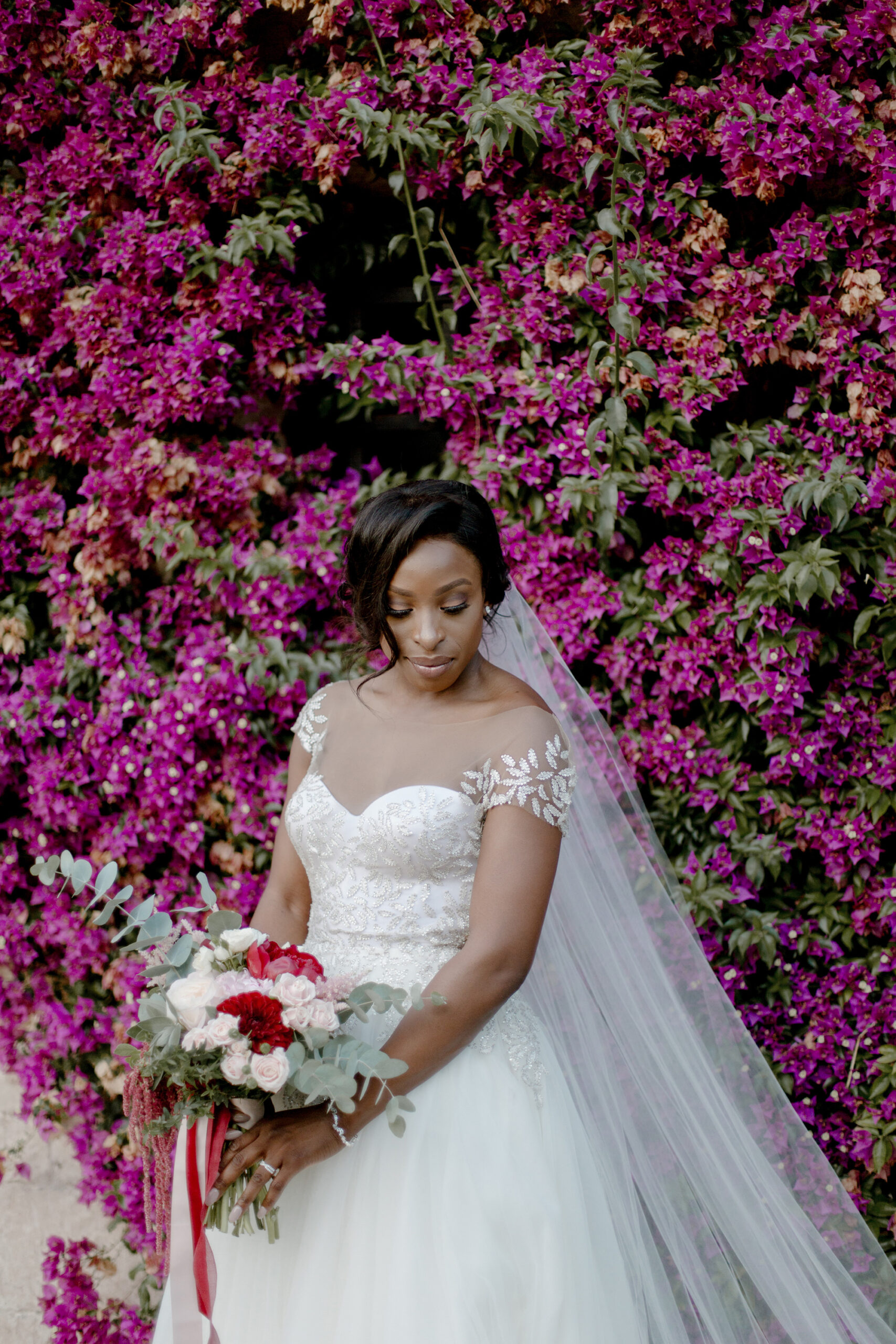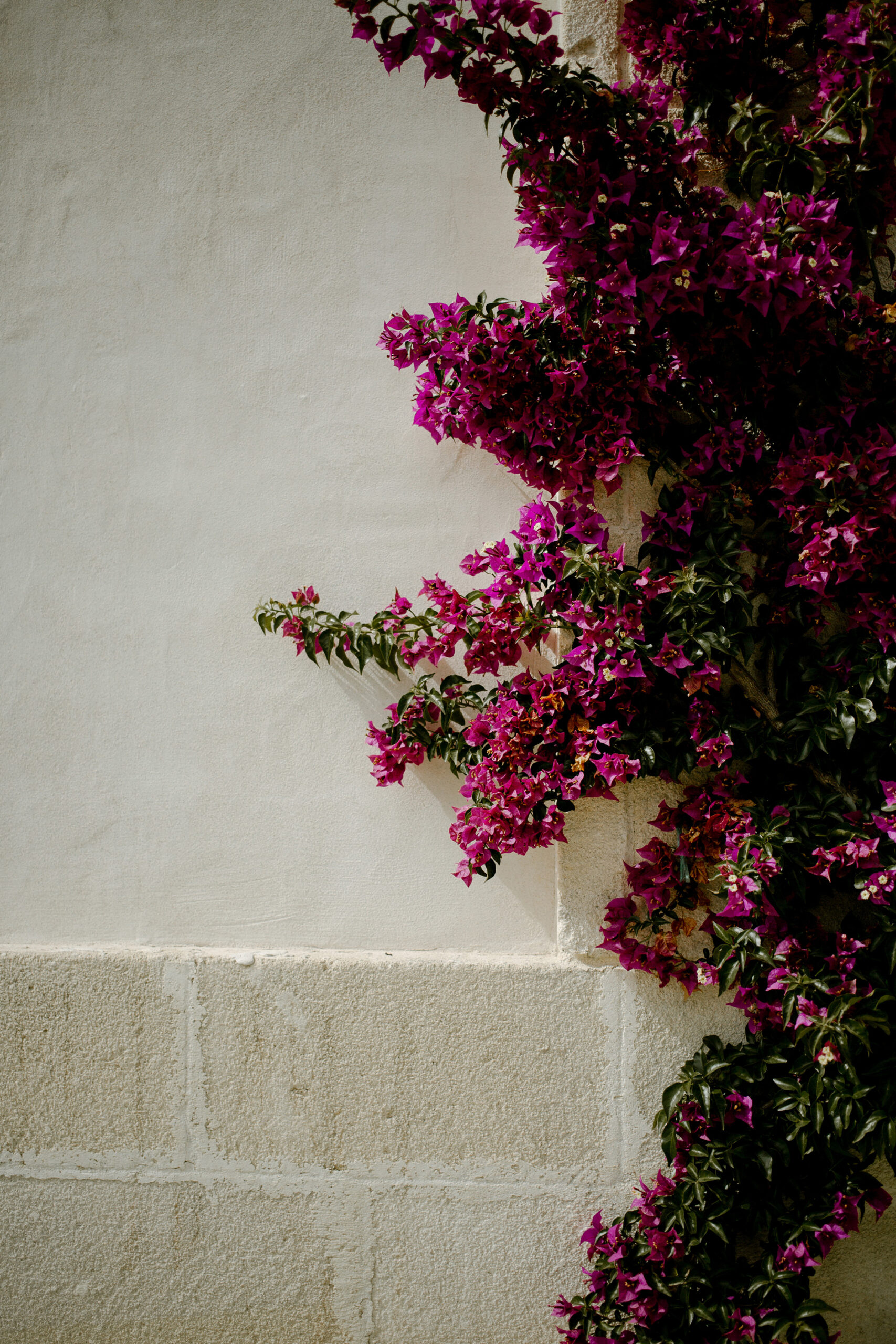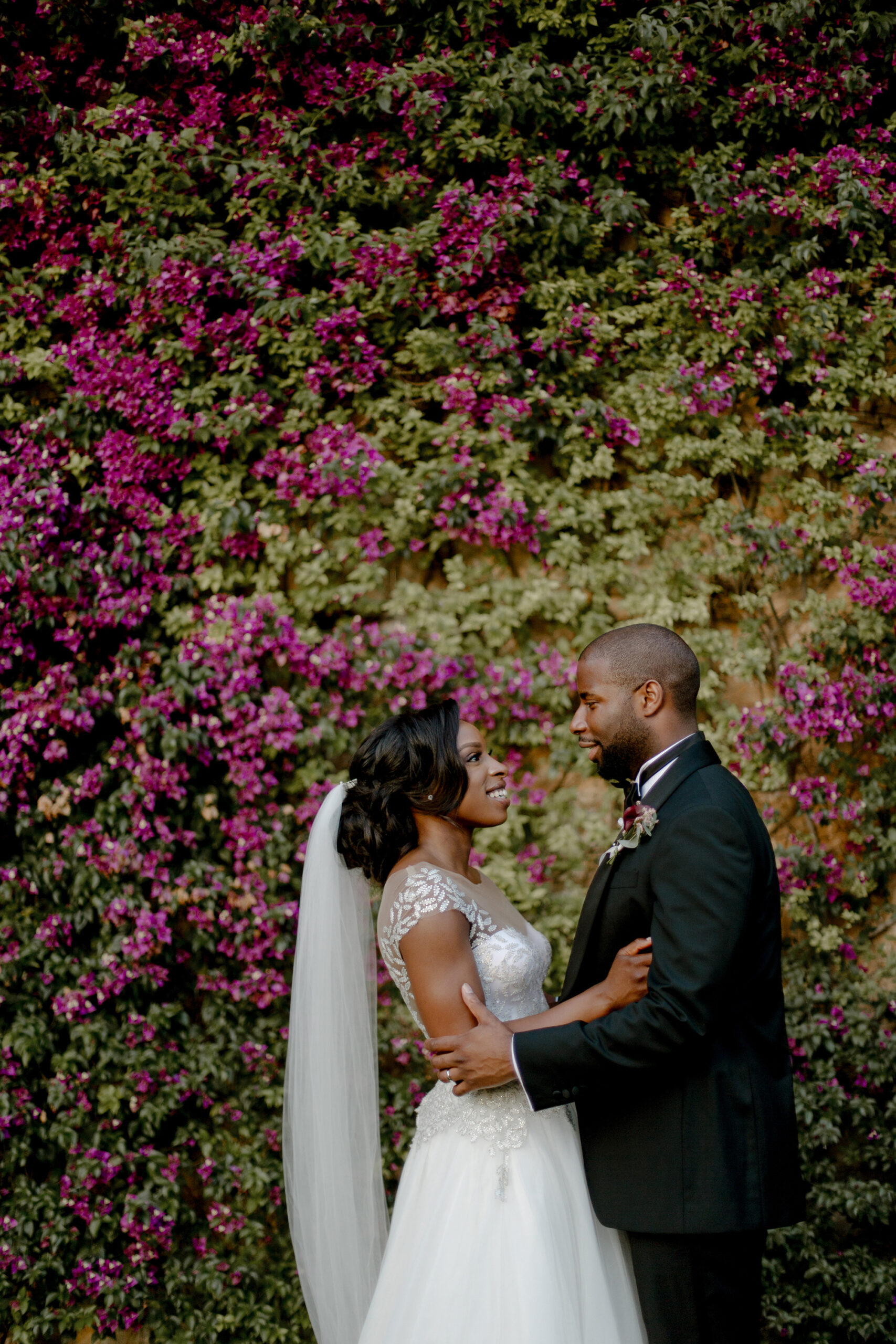 "Lawson proposed just after our nine year anniversary (one week three days after to be exact….not that I was counting). As I was about to shoot out the door for work, he got down on one knee and popped the question and then told me that he'd secretly got me the day off and I had one hour to pack for a weekend away in Barcelona!" Ore says.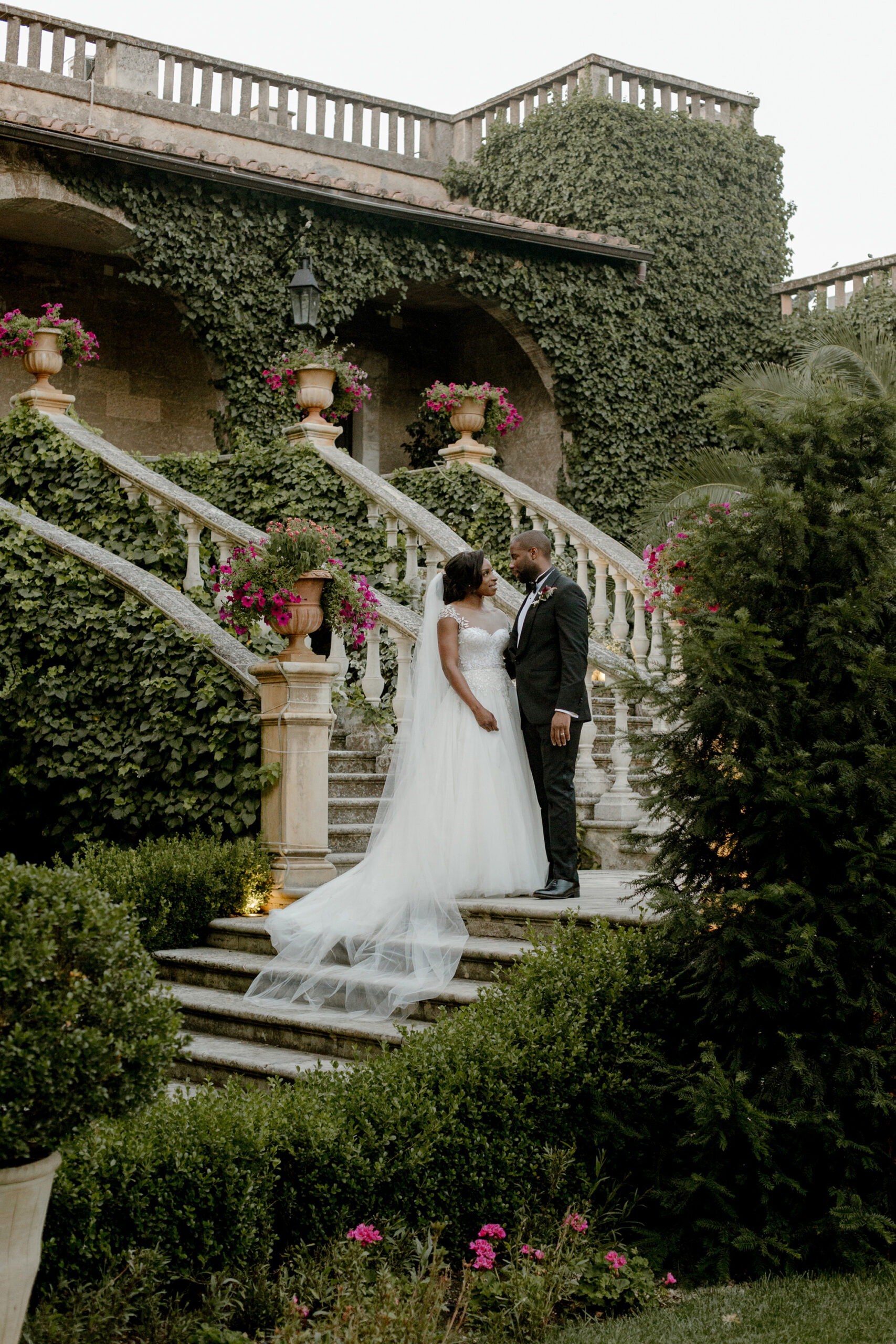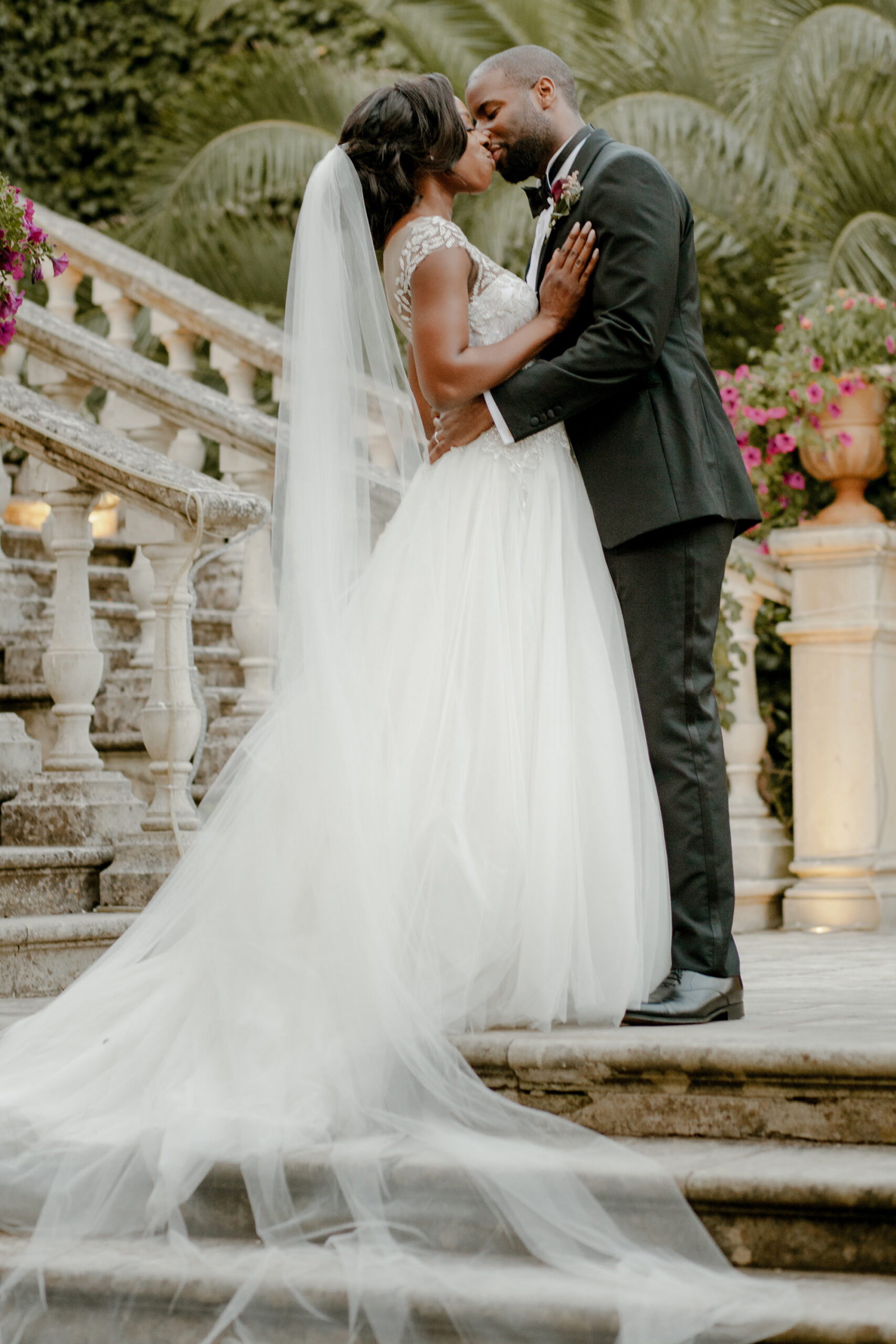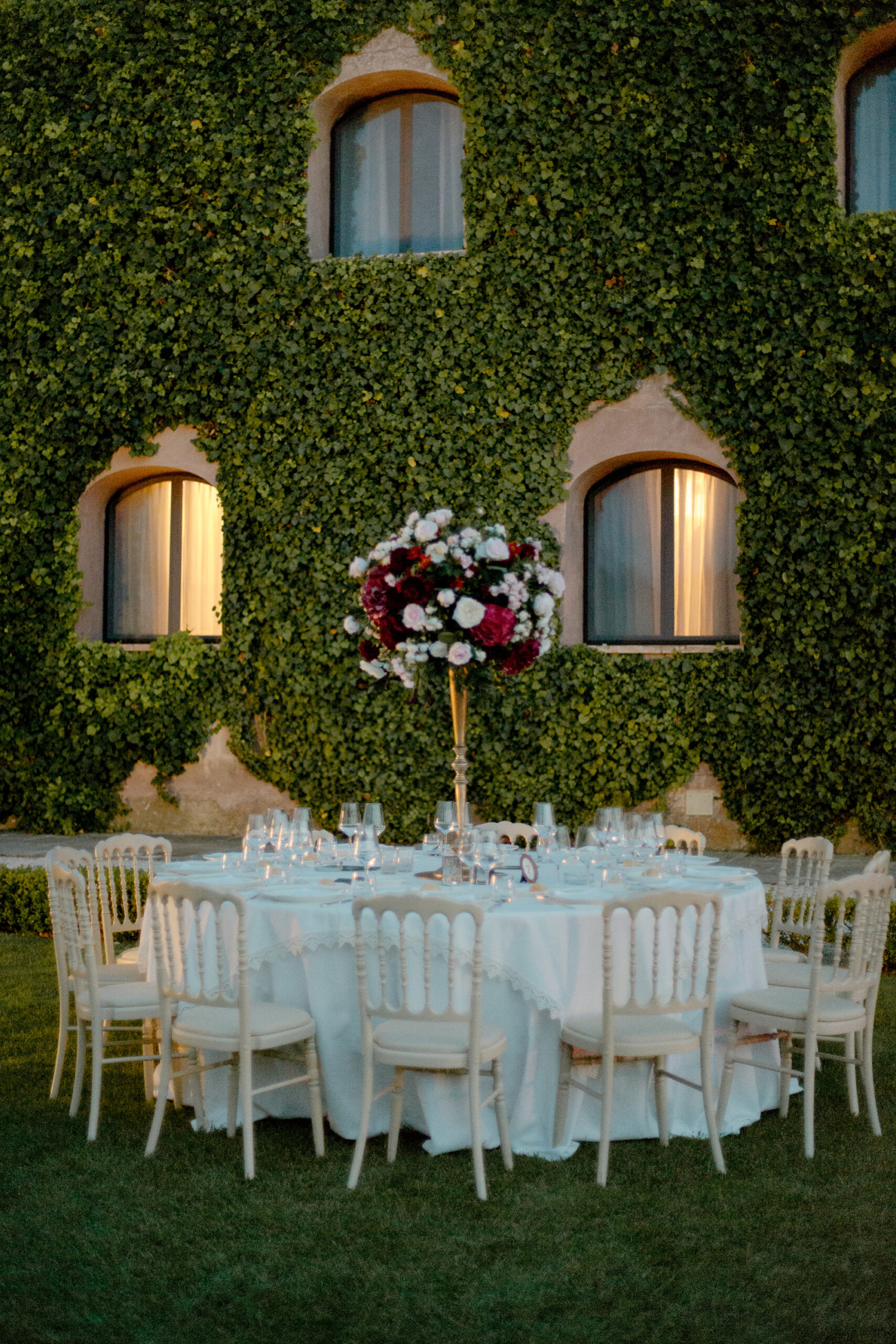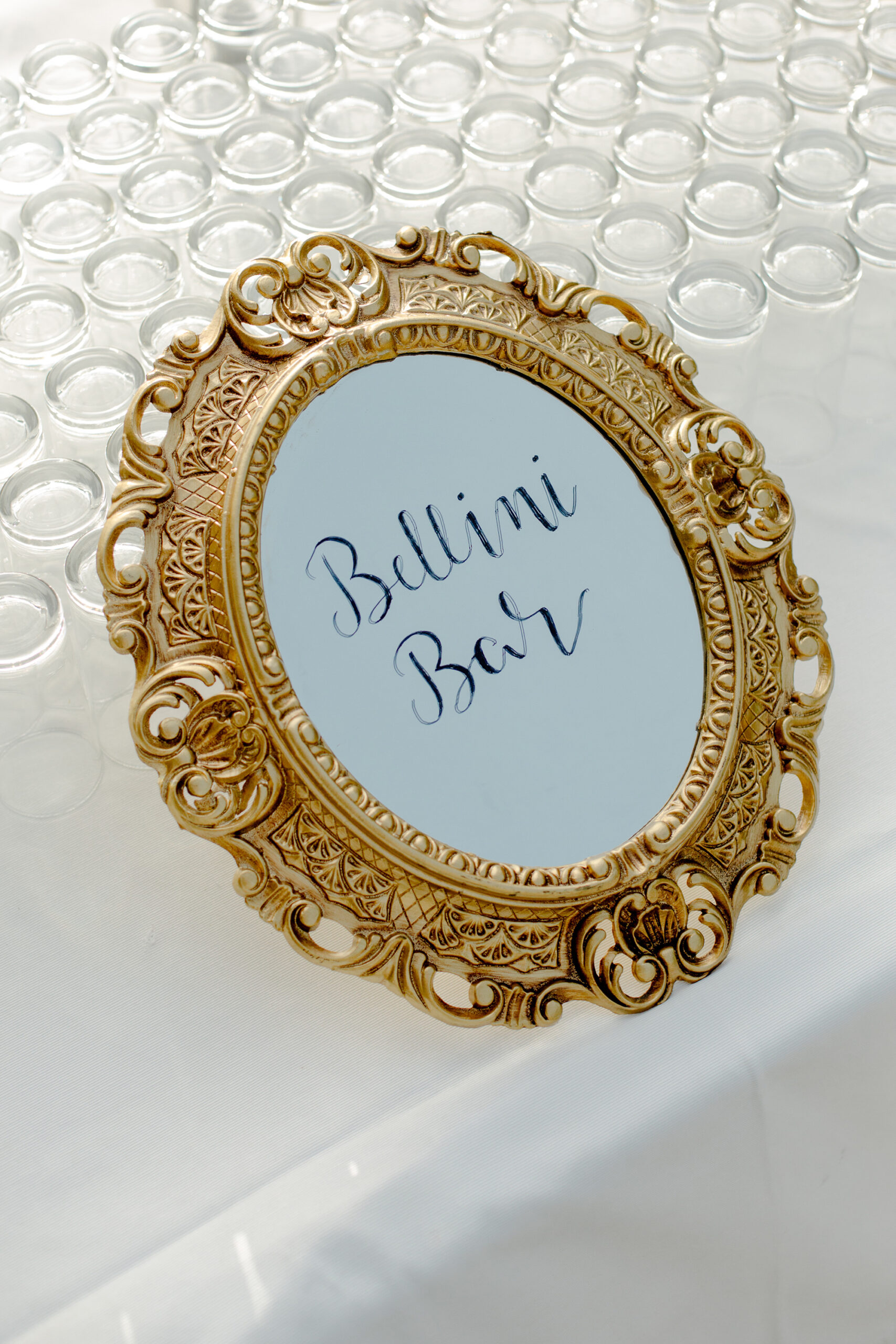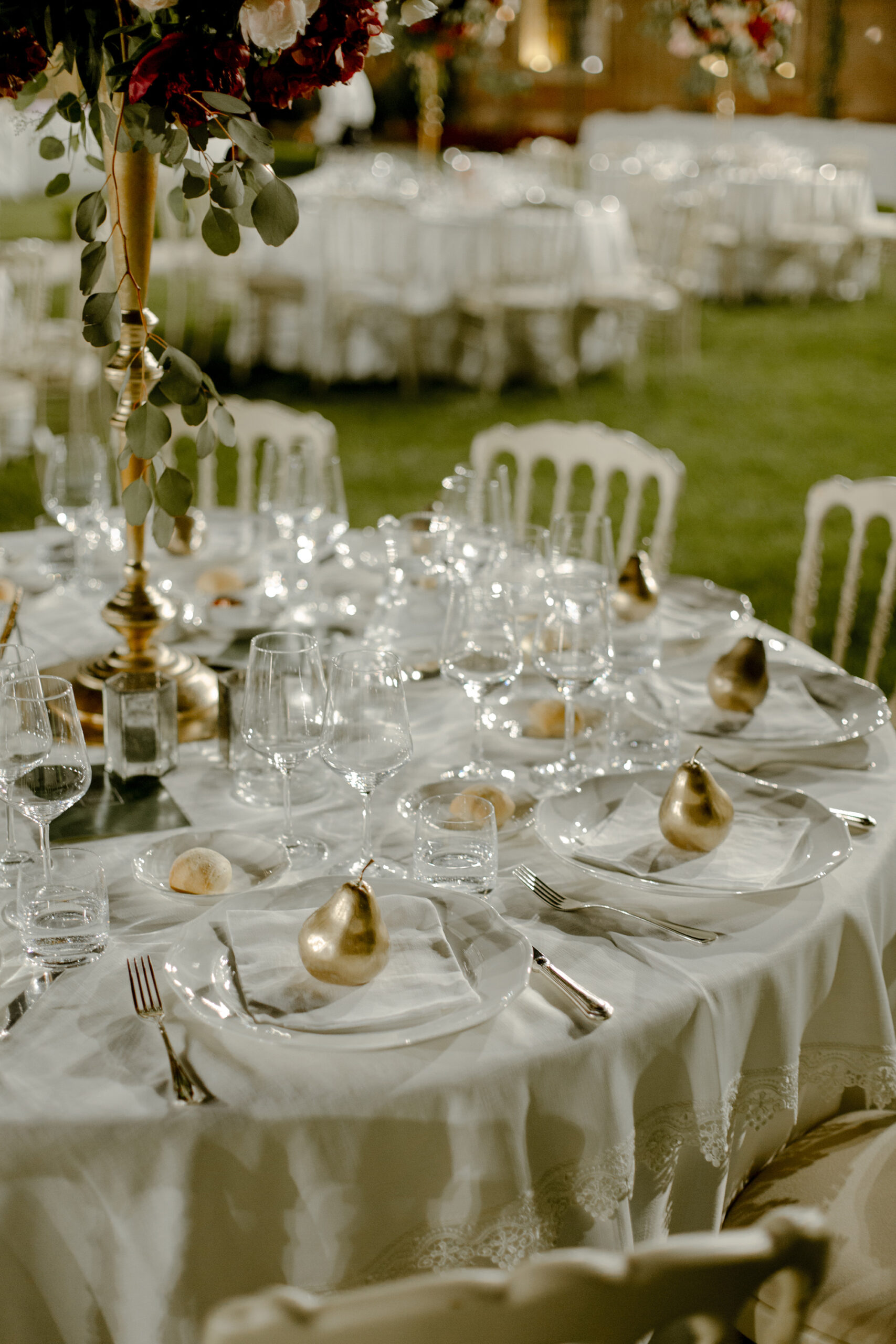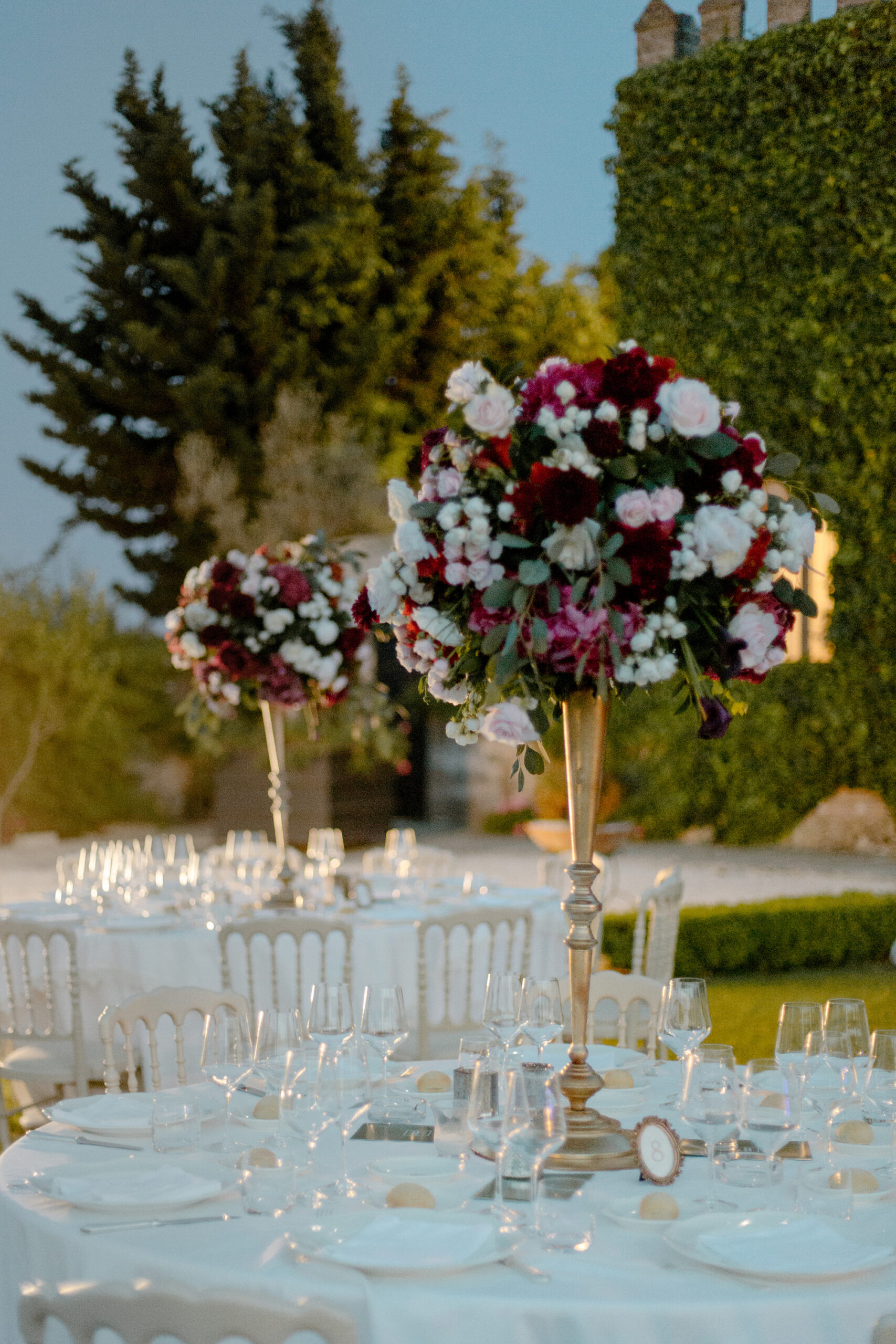 Ore created a glamorous and romantic theme for the big day, using gold, marsala and blush tones.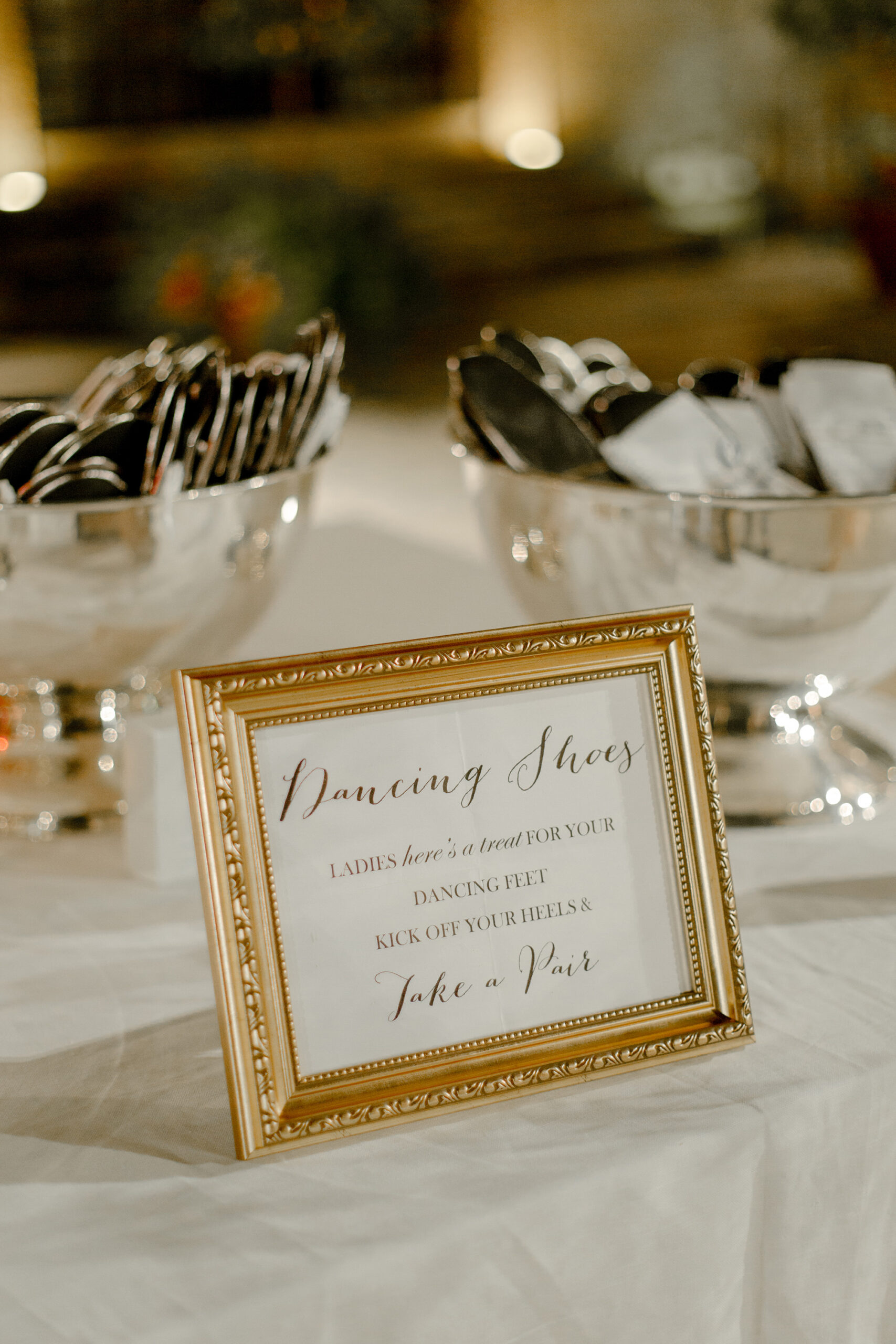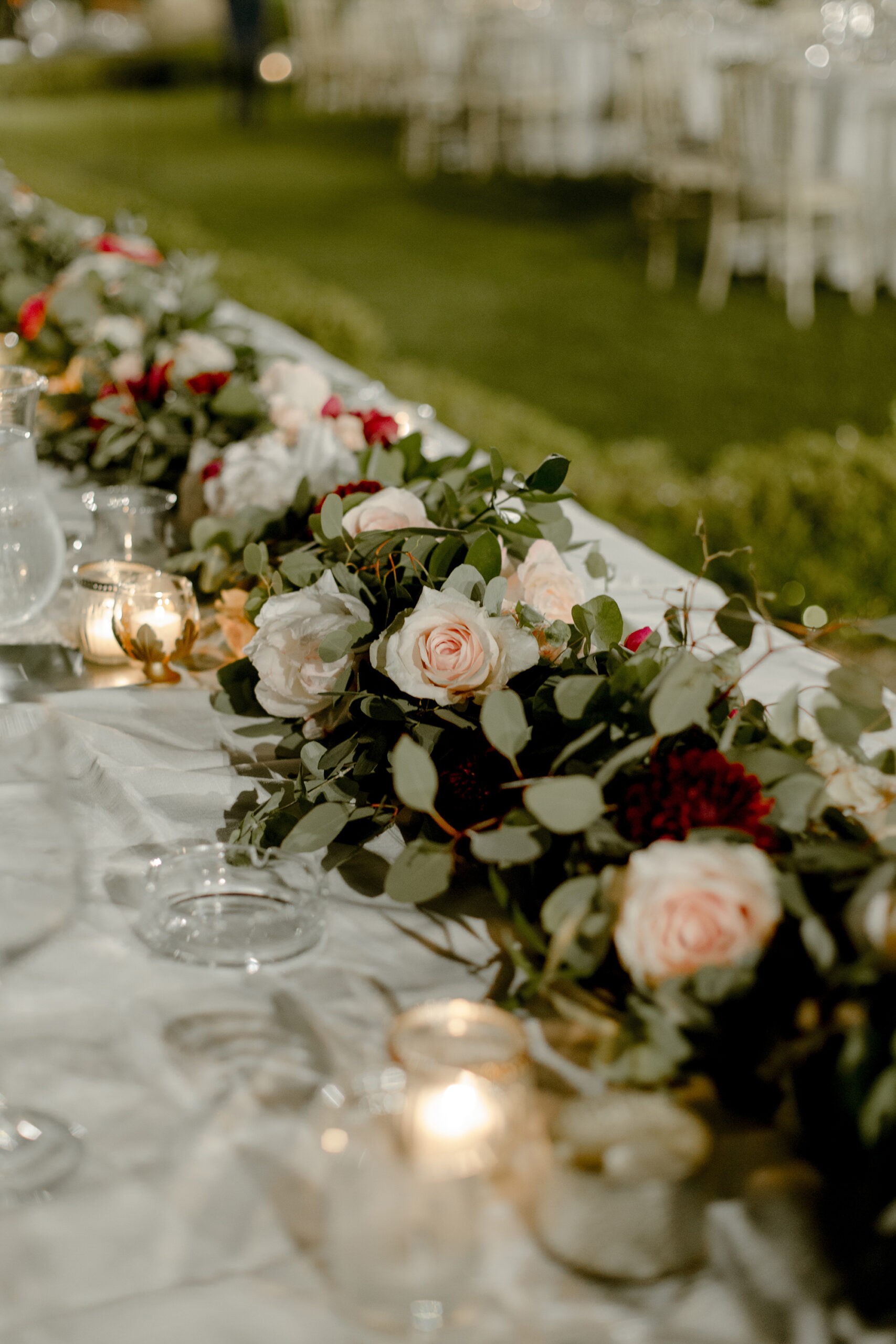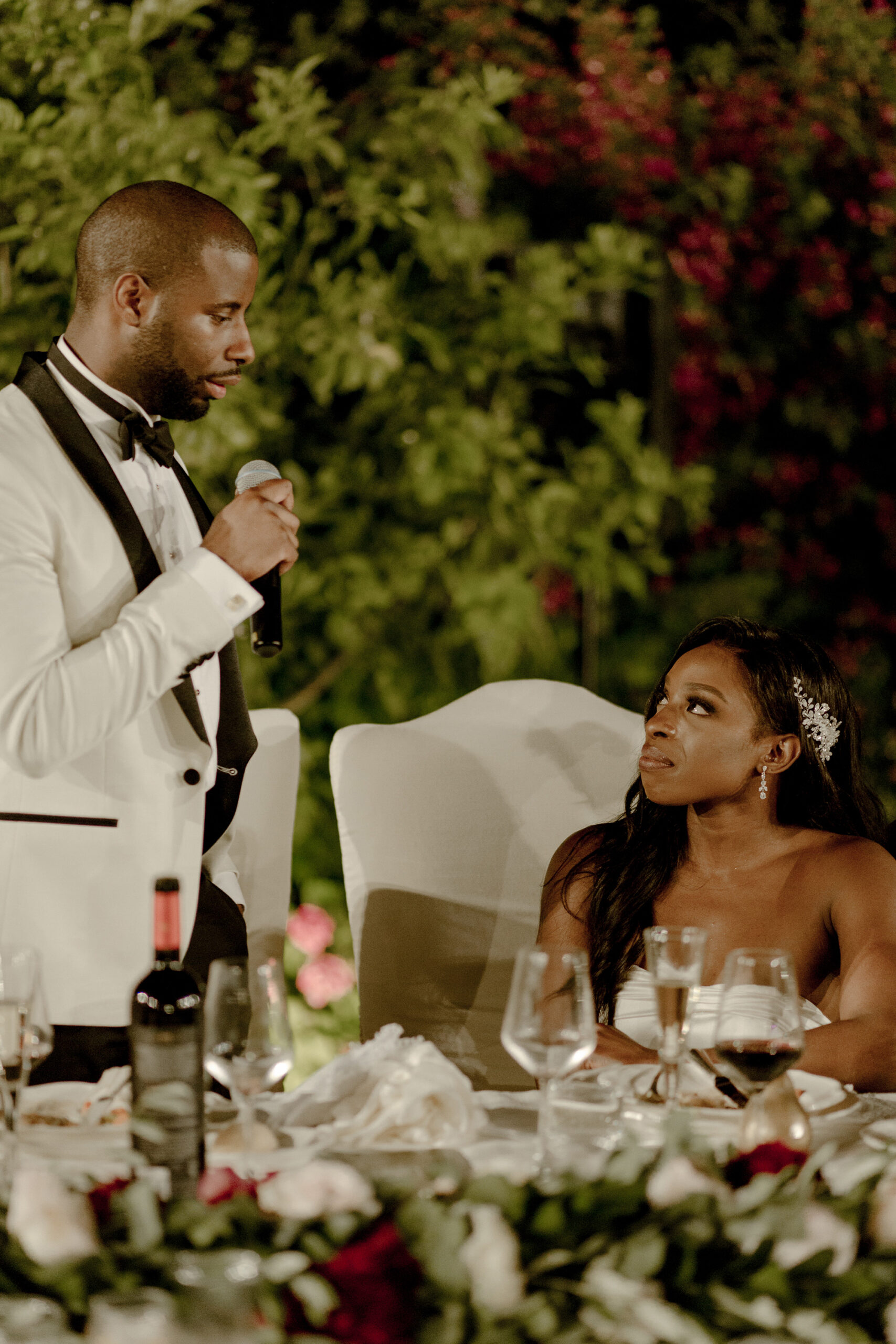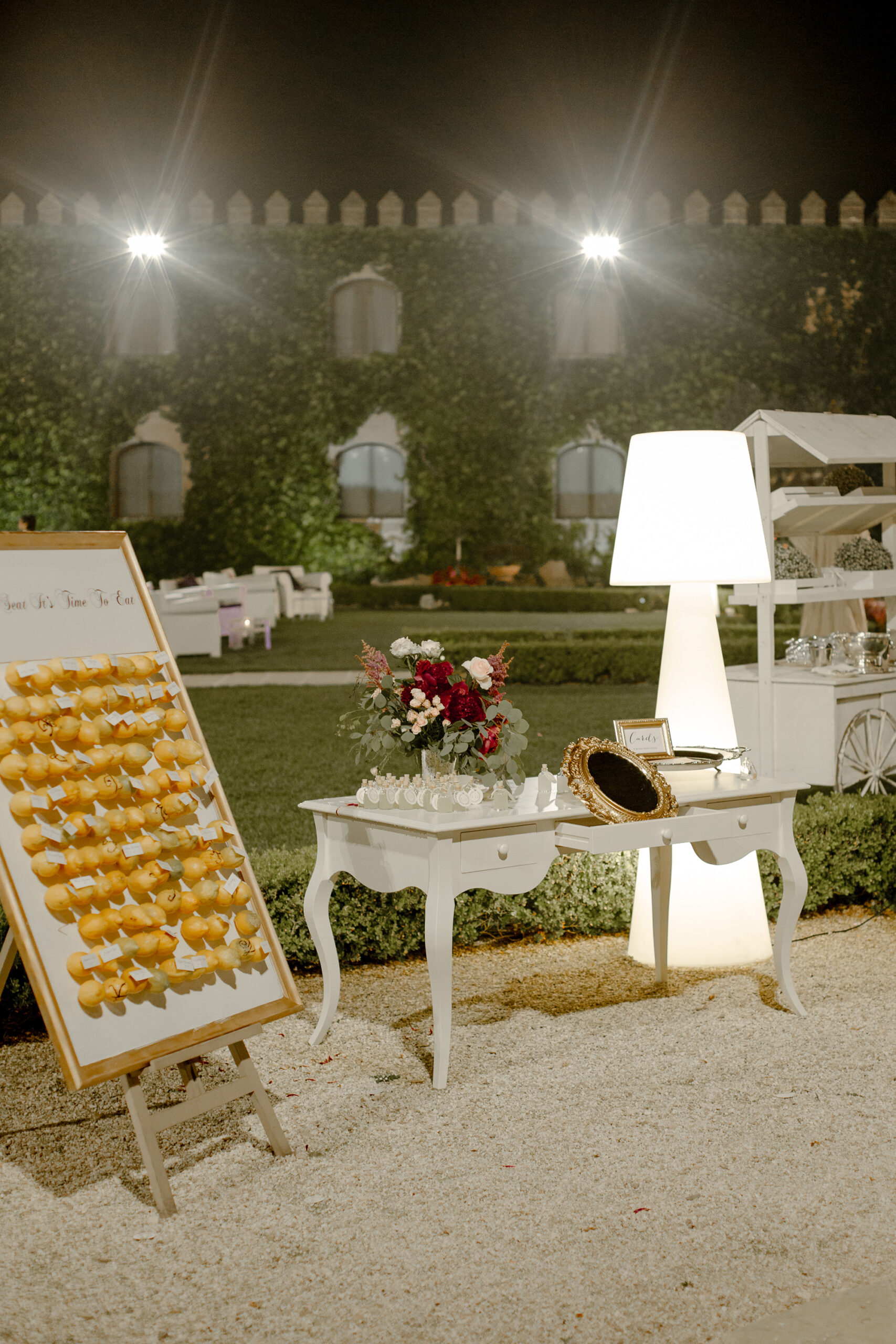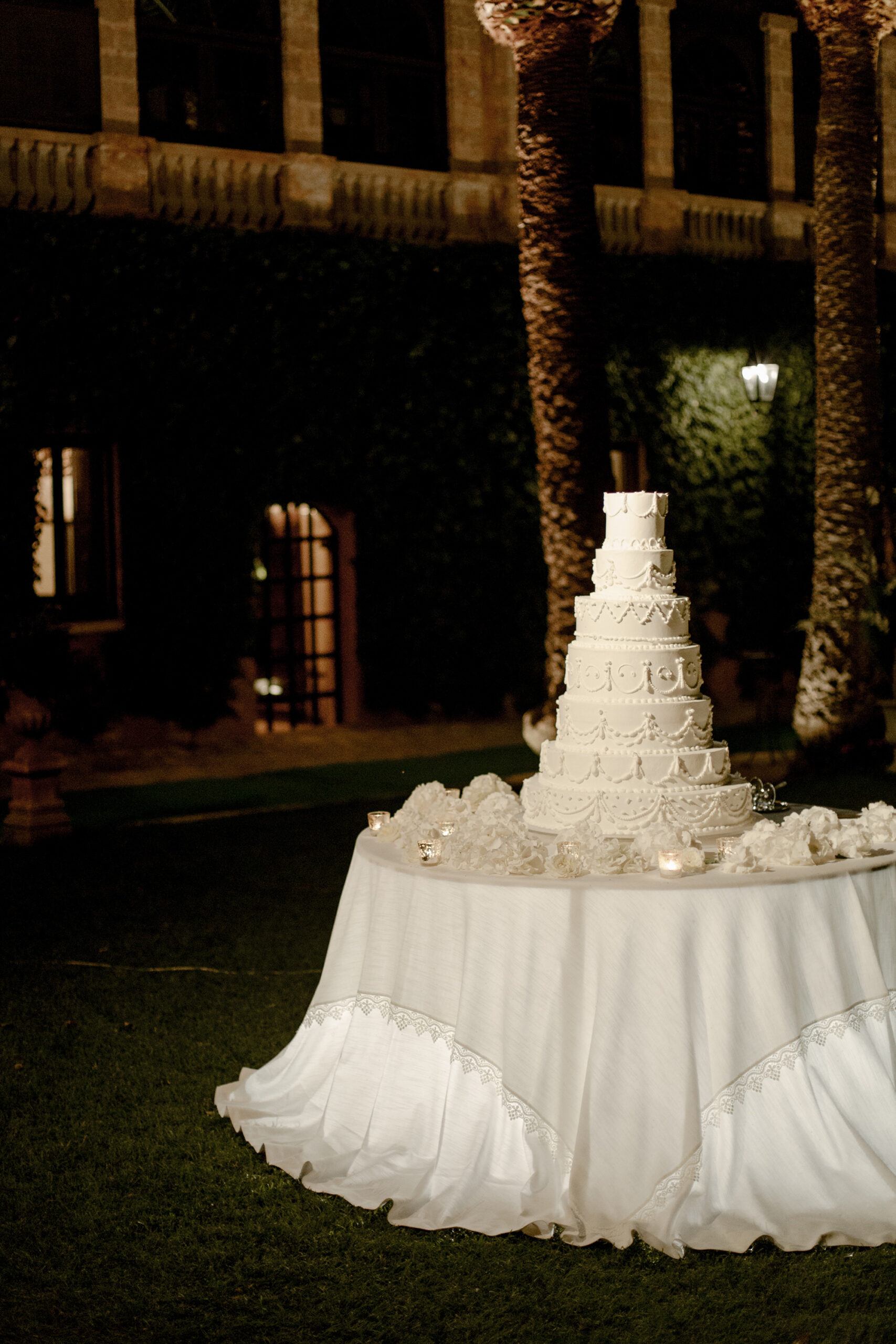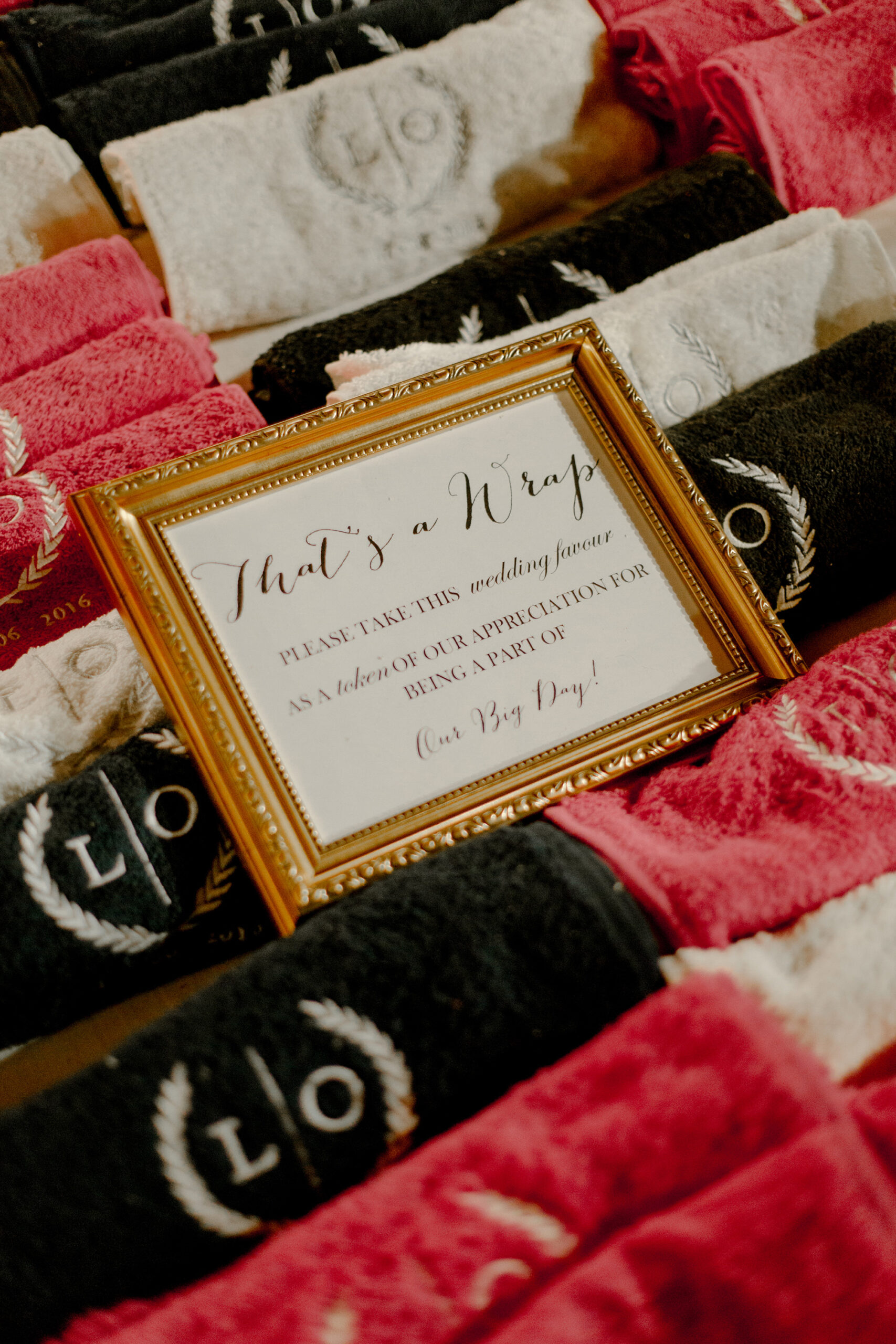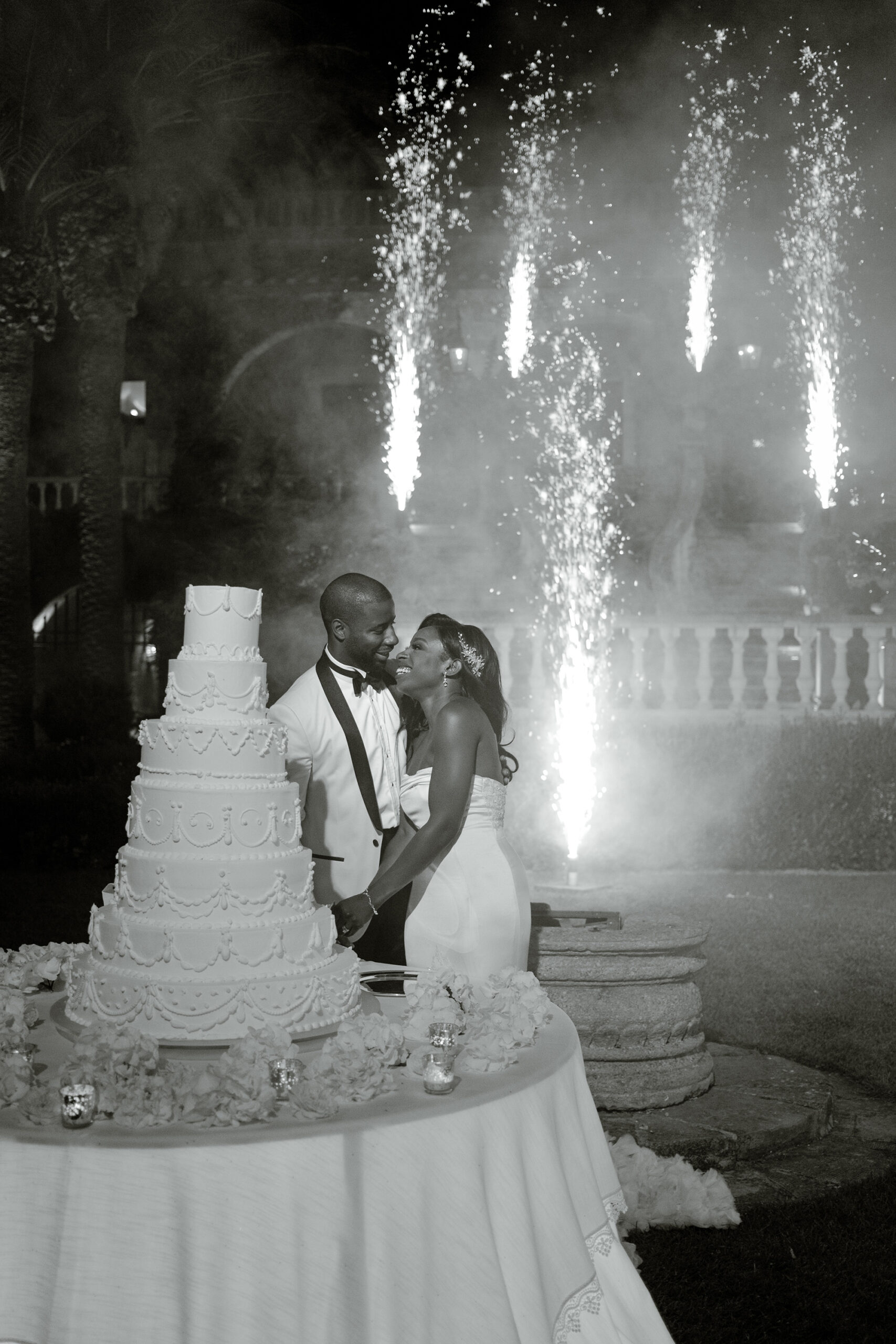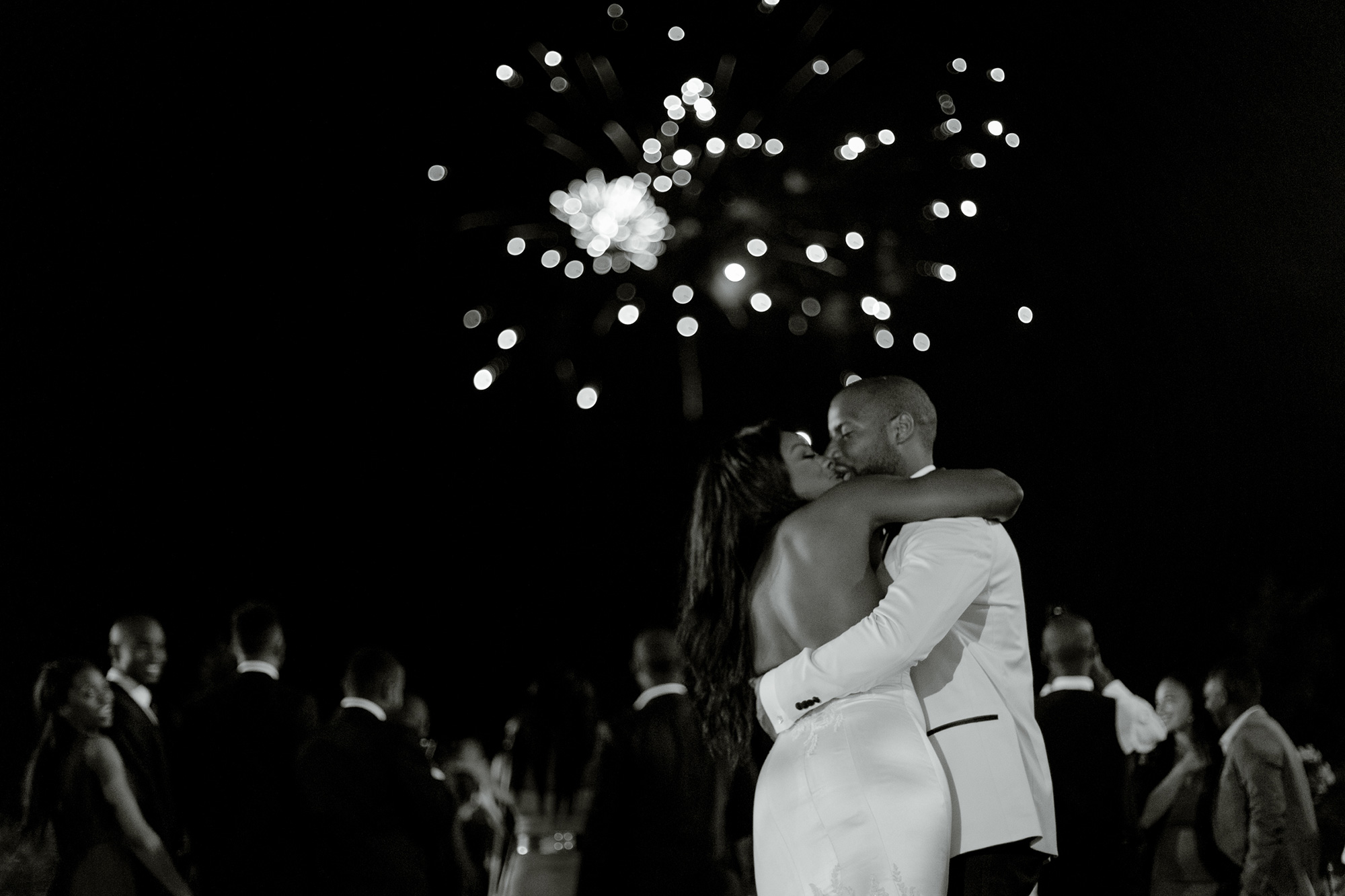 https://vimeo.com/177233466
Video by Angelo La Torre.