Teased by her friends for not being very creative, Nicola Summers made it her mission to prove everyone wrong at her rustic wedding to Andrew Baikie.
Wedding planning commenced immediately after Andrew and Nicola, both 29, became engaged. The pair placed priority on having their many mutual university friends celebrate with them and coupled with their parents' similar intentions, the wedding soon became bigger than originally planned.
On October 29, 2016 the Edinburgh pair wed among 205 family and friends at their rustic wedding at Kinkell Byre, Scotland.
"We really just wanted our wedding to be a fun day surrounded by all of the people we love. It was just one big party and we loved every minute of it," says Nicki.
Nicki admits she received a lot of help from her friends and family. "When I look back at who helped with the venue decor, this pretty much included everyone at some point!" she says. "I had lots of helpers the day before the wedding to help set up and it was so nice to add their ideas and personal touches to the venue."
Photos courtesy of Eilidh Sutherland Photography.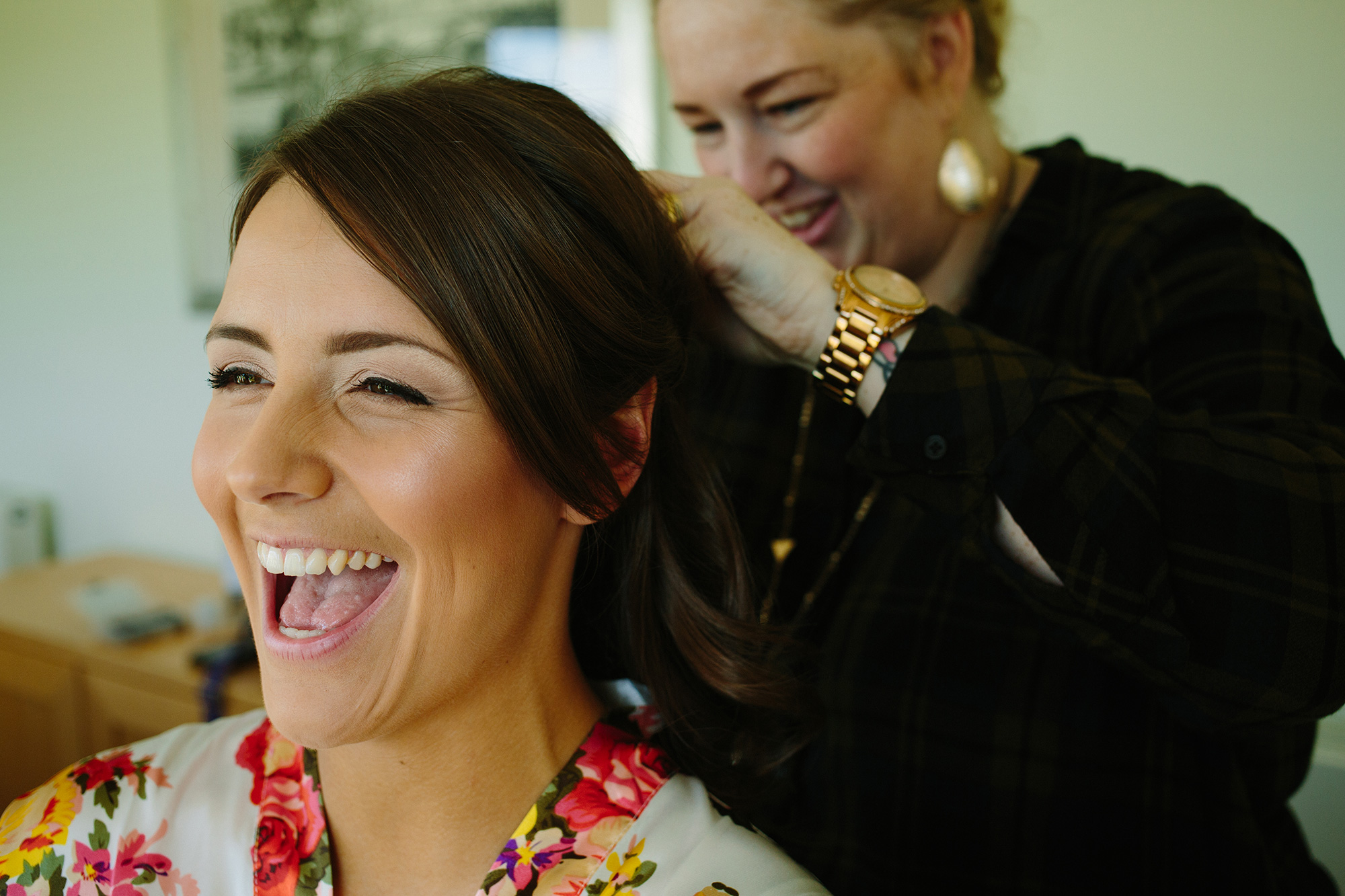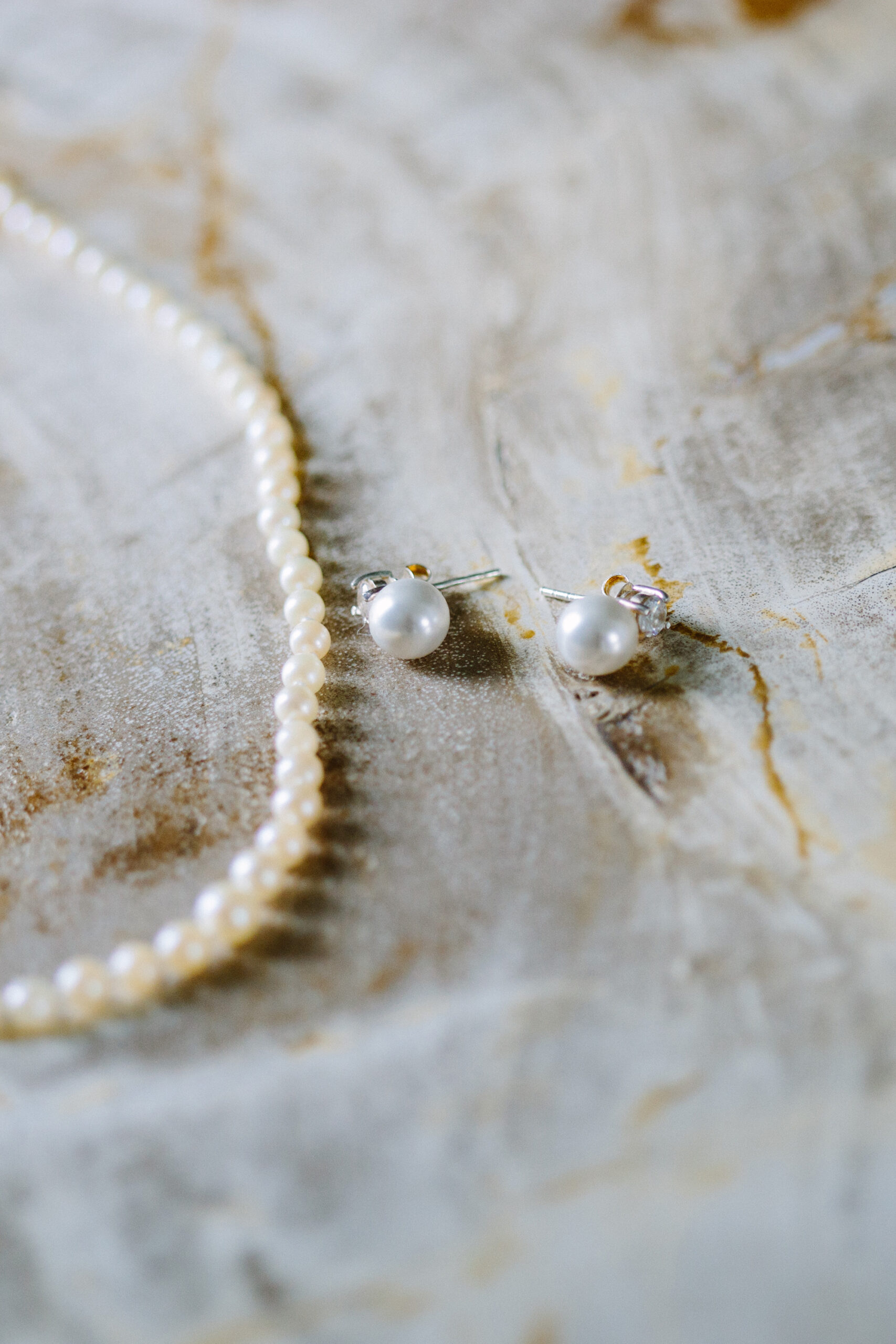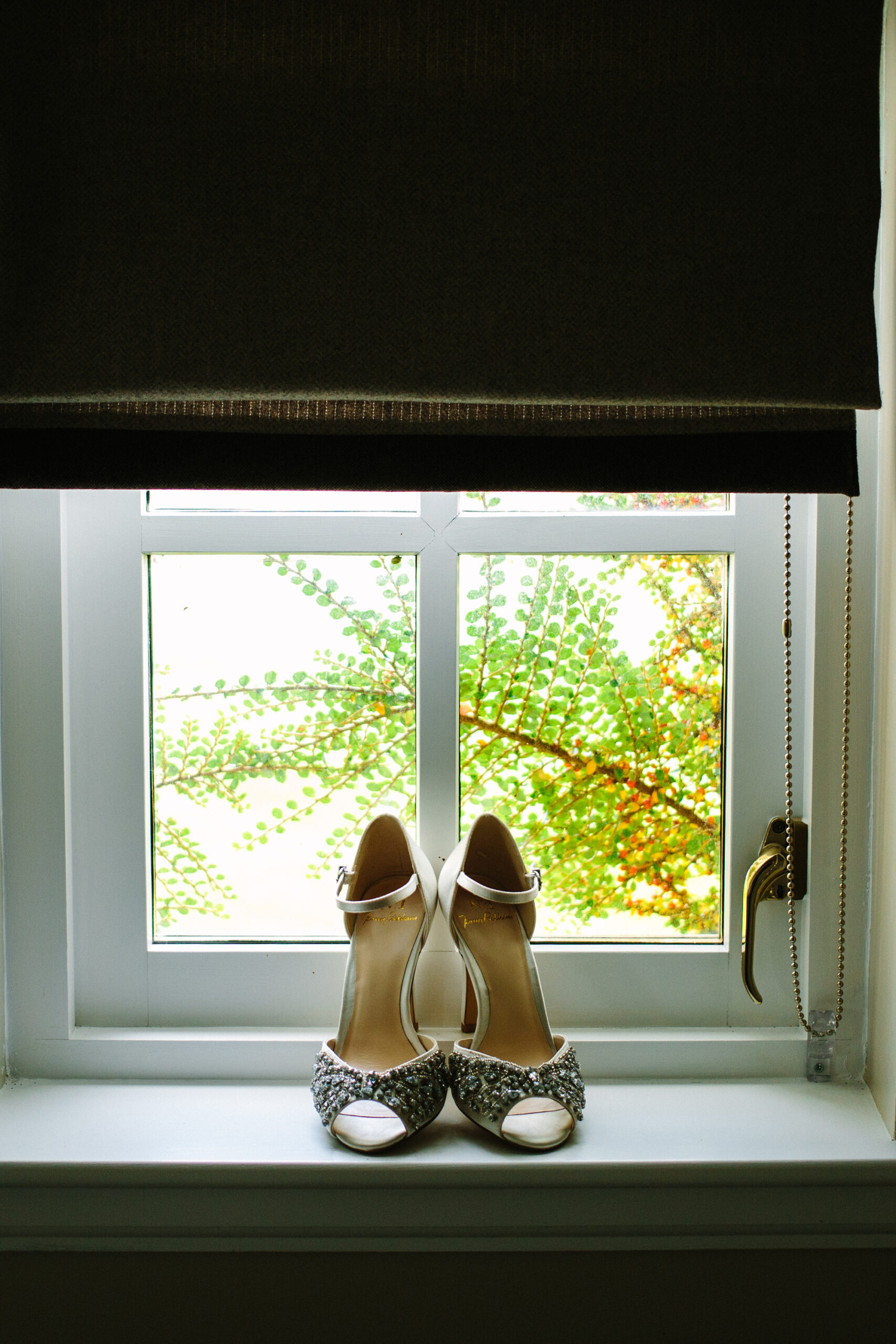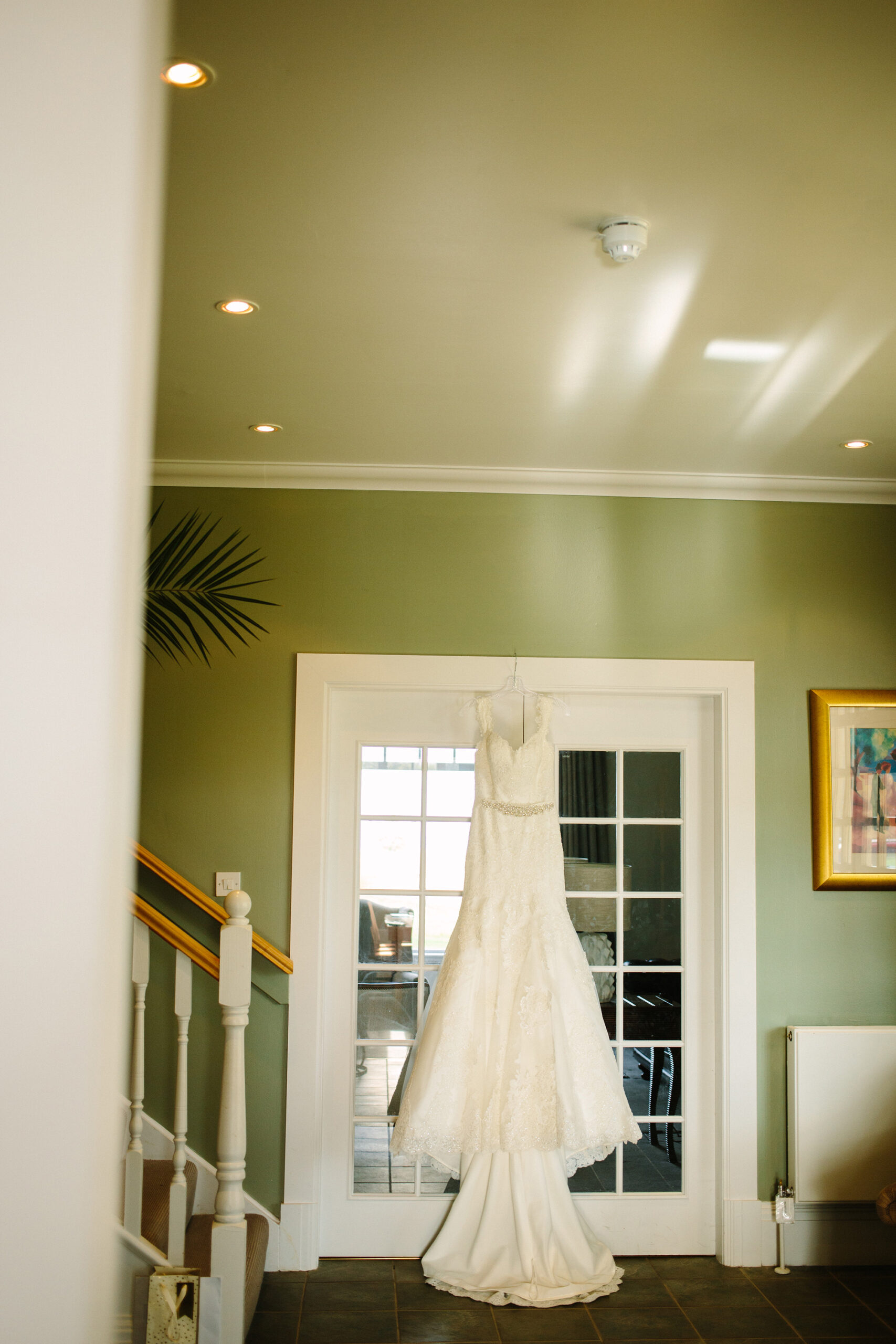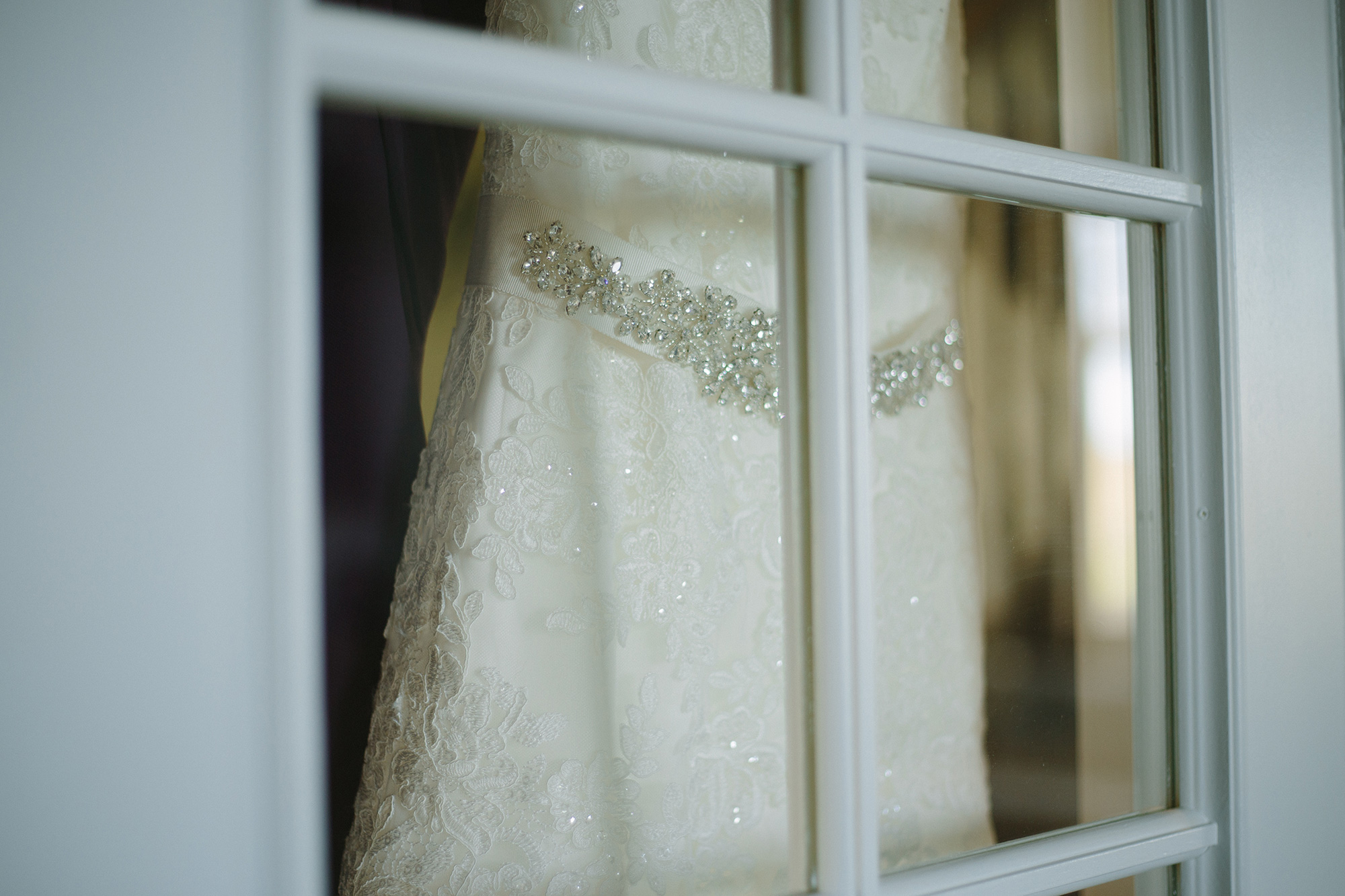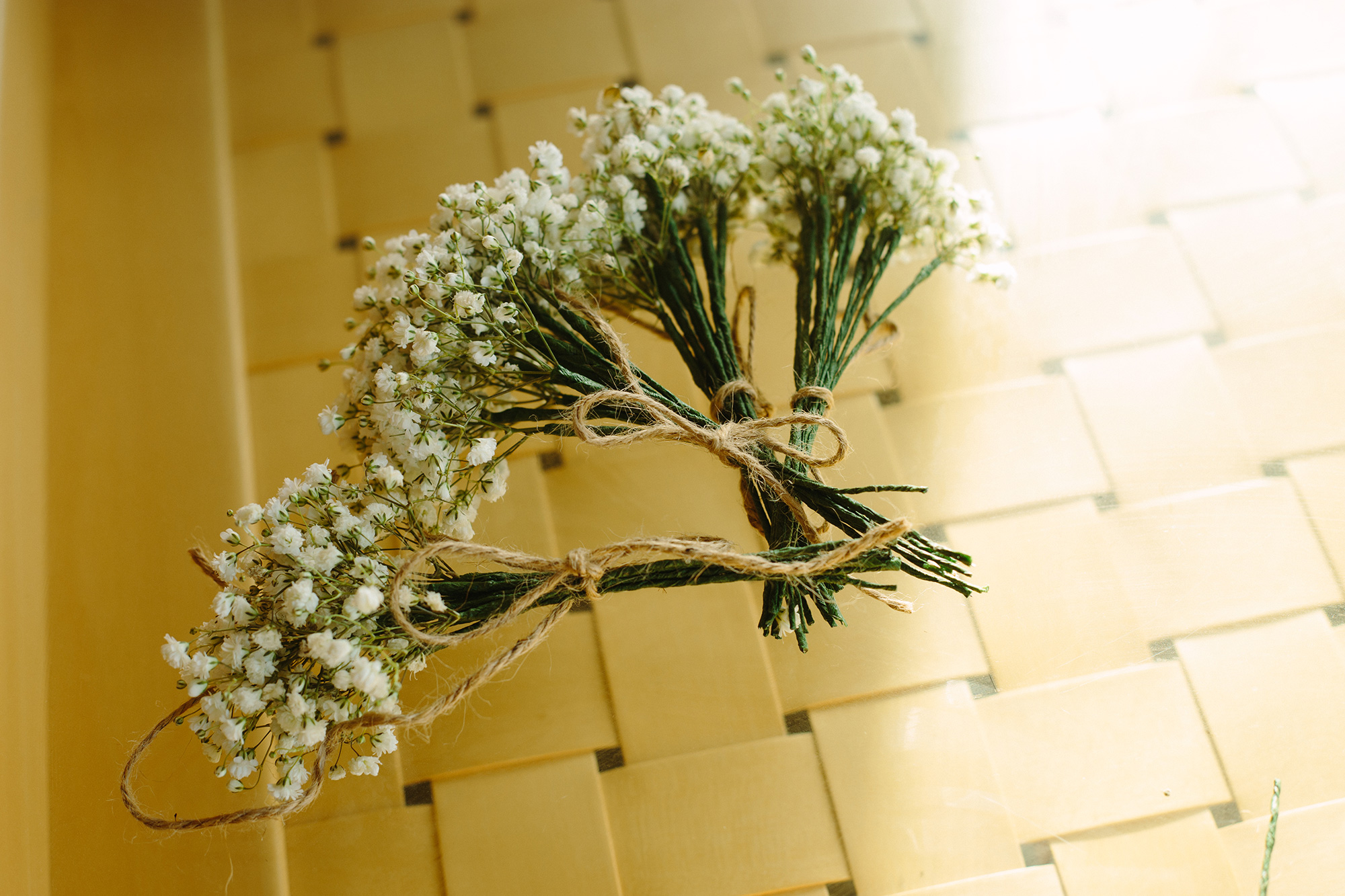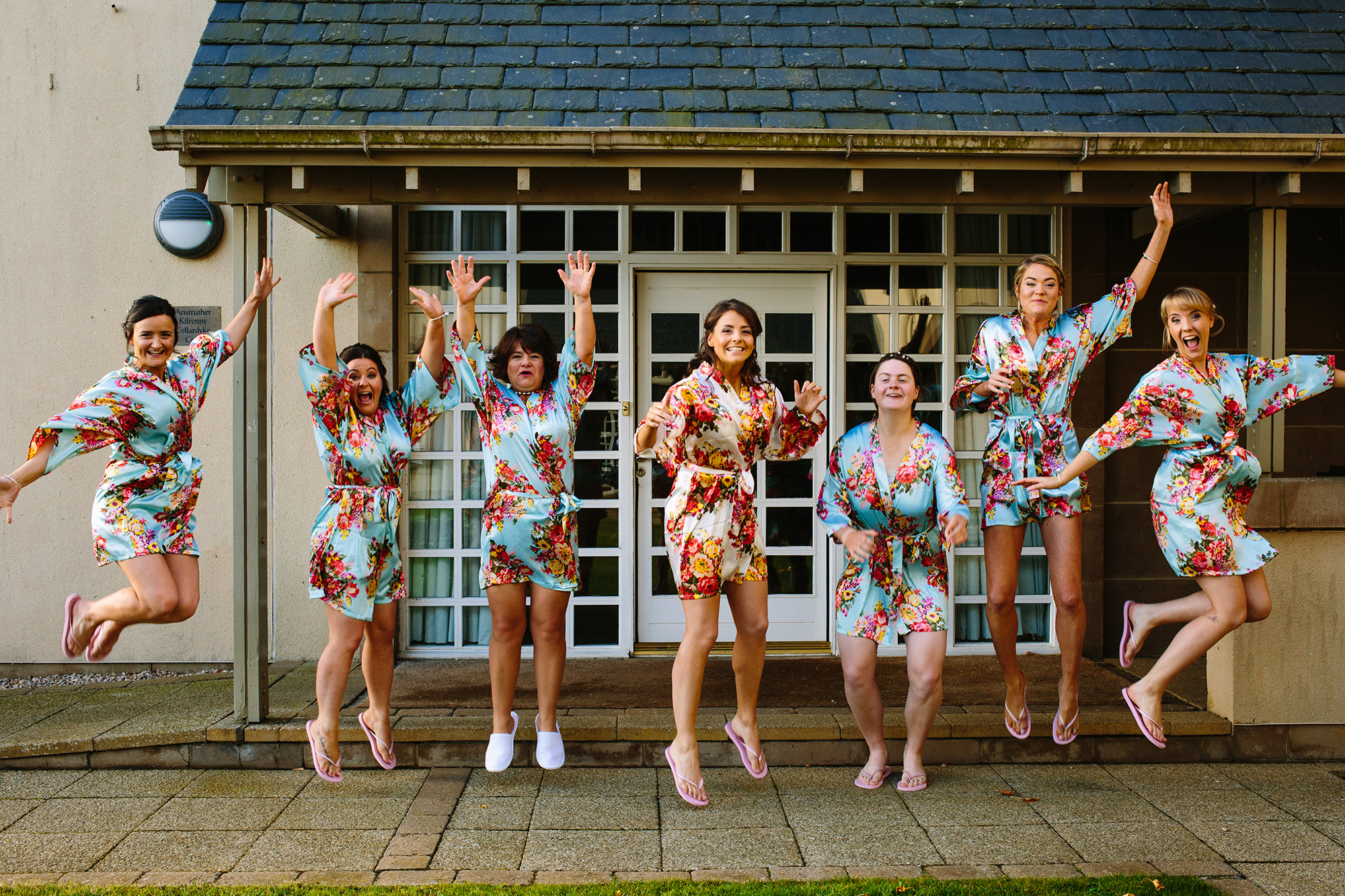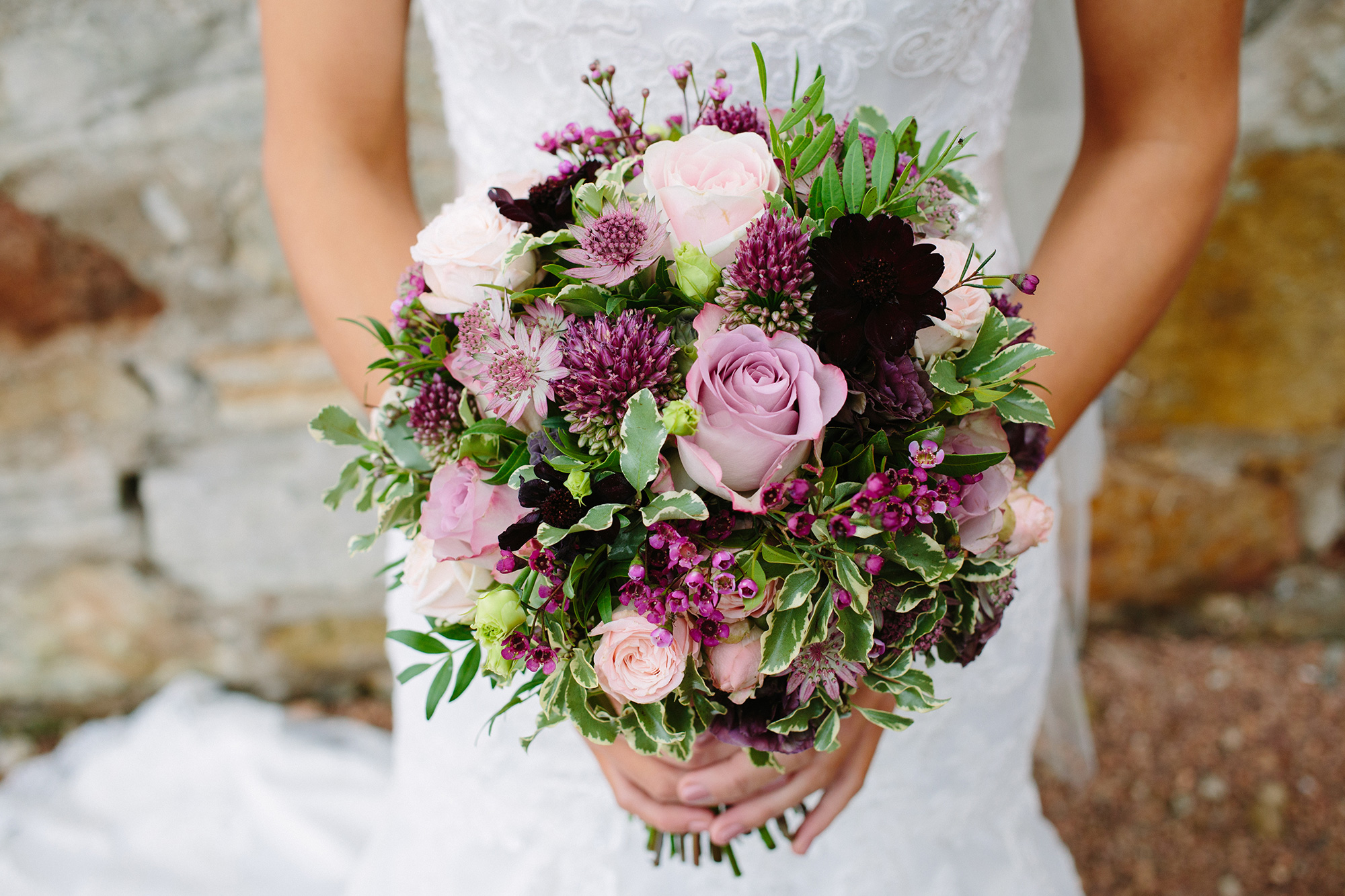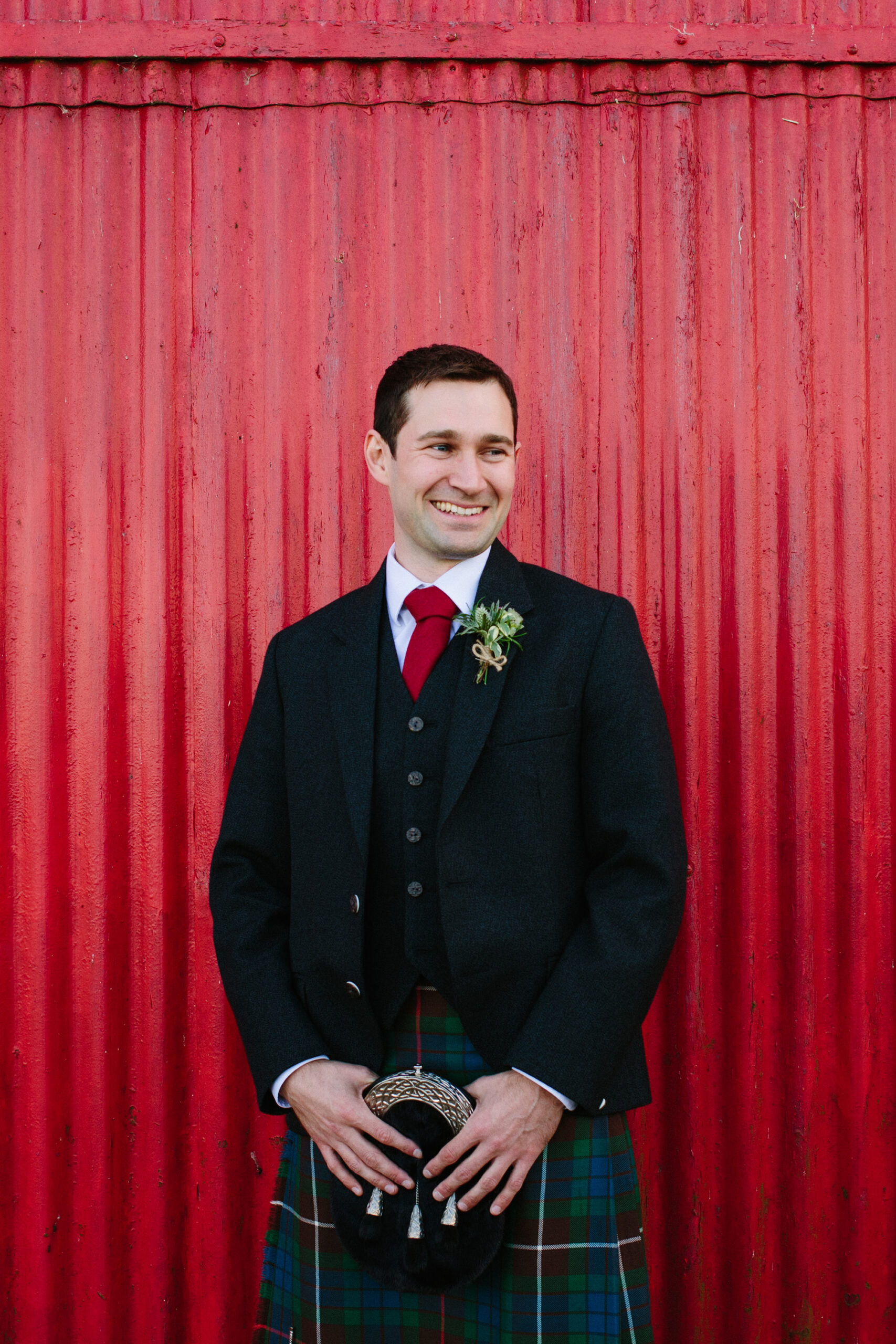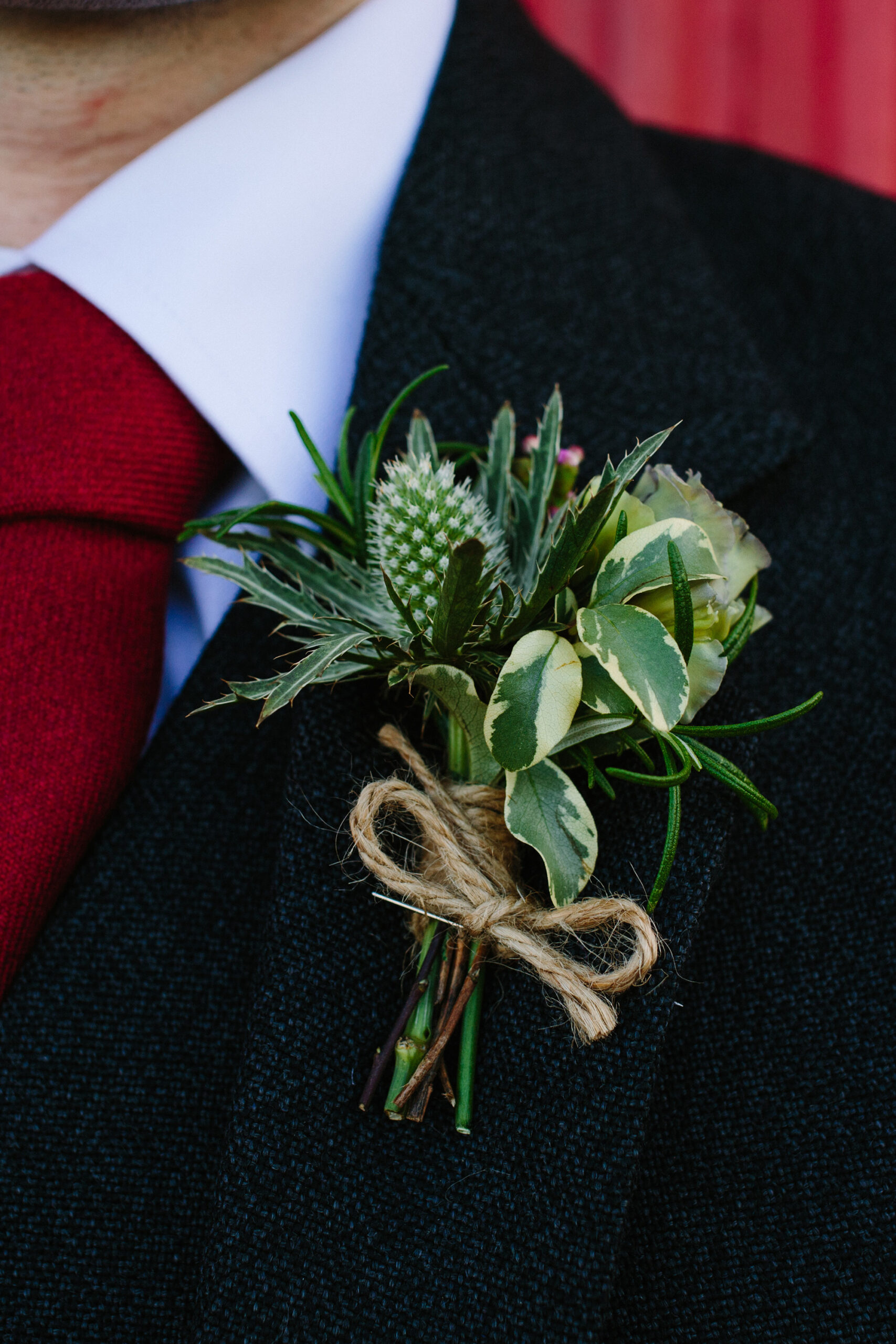 Tartan set the tone for the overall wedding colours, with Andrew and his groomsmen wearing their own traditional kilts and jackets.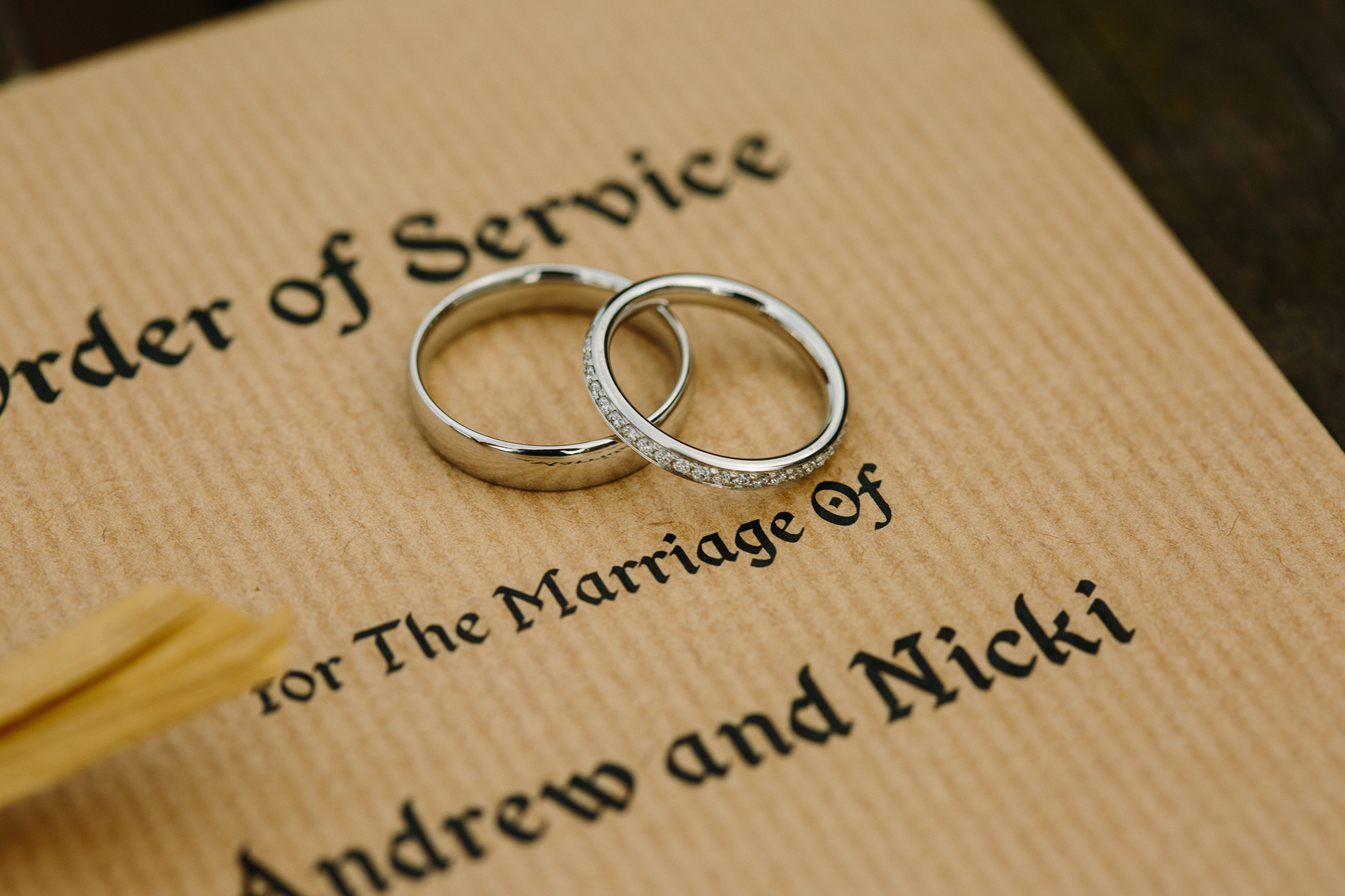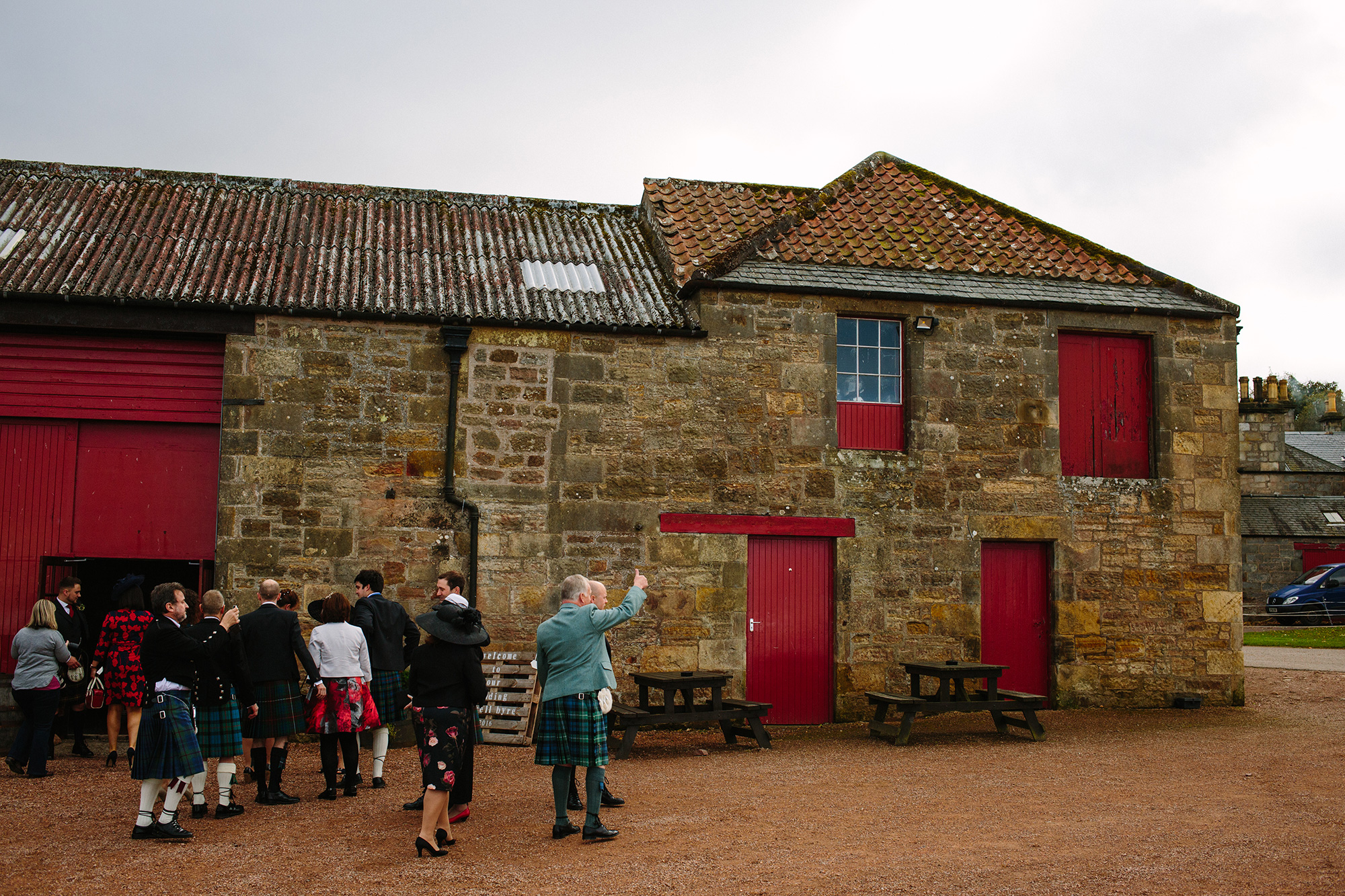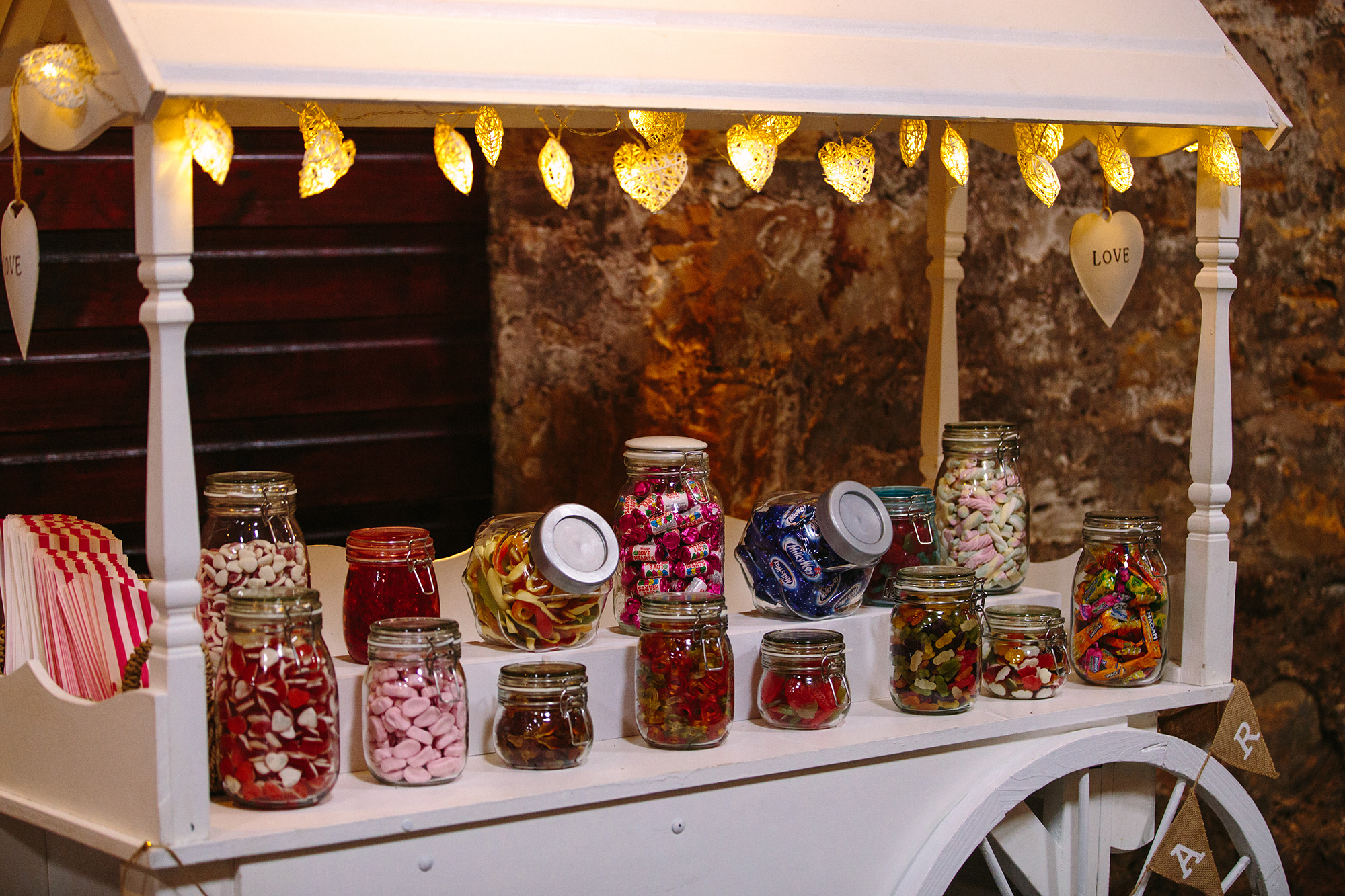 Nicki and Andrew borrowed their candy cart from friends who got married earlier in the year. "Lots of people are using the same candy cart at their own weddings," Nicki says.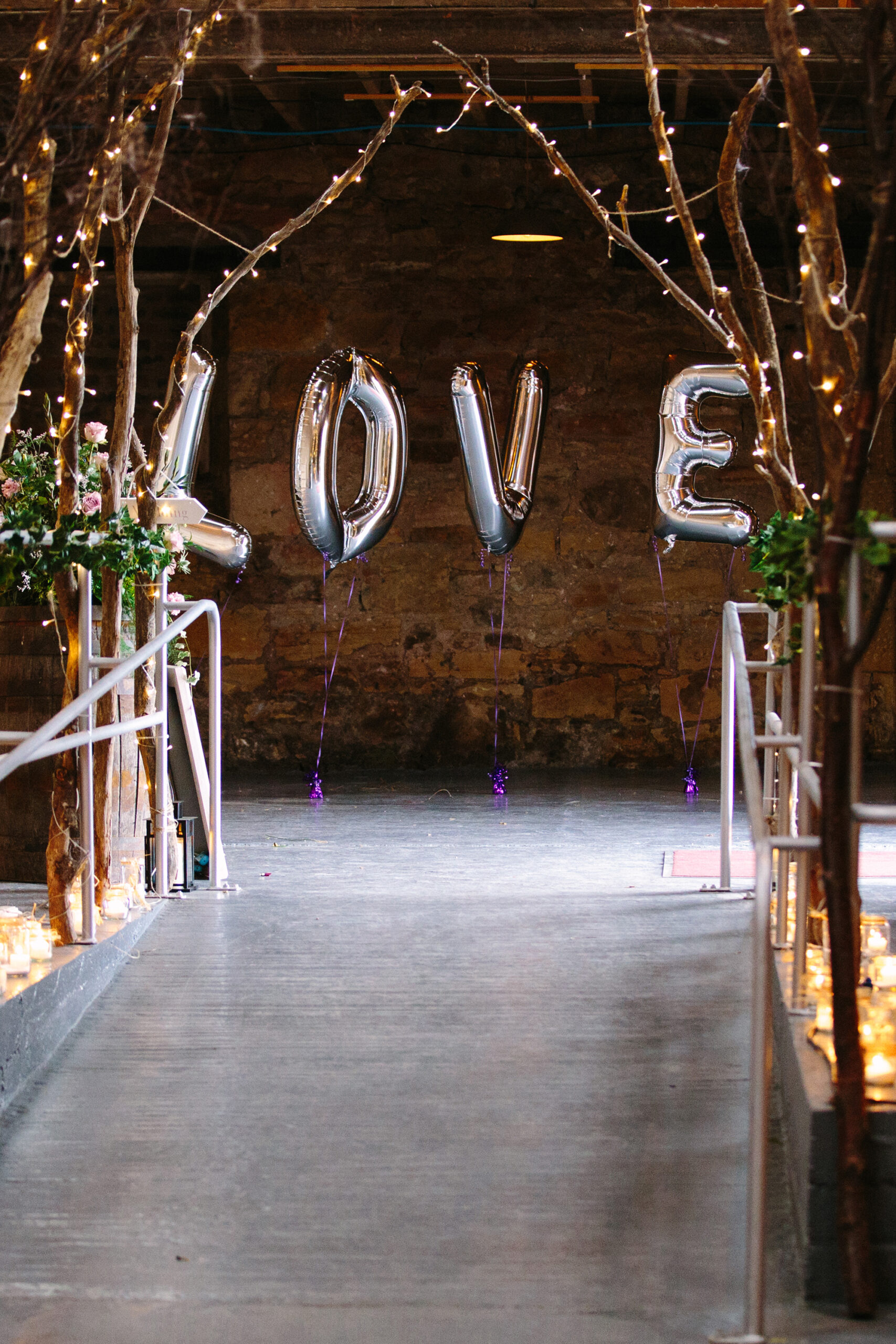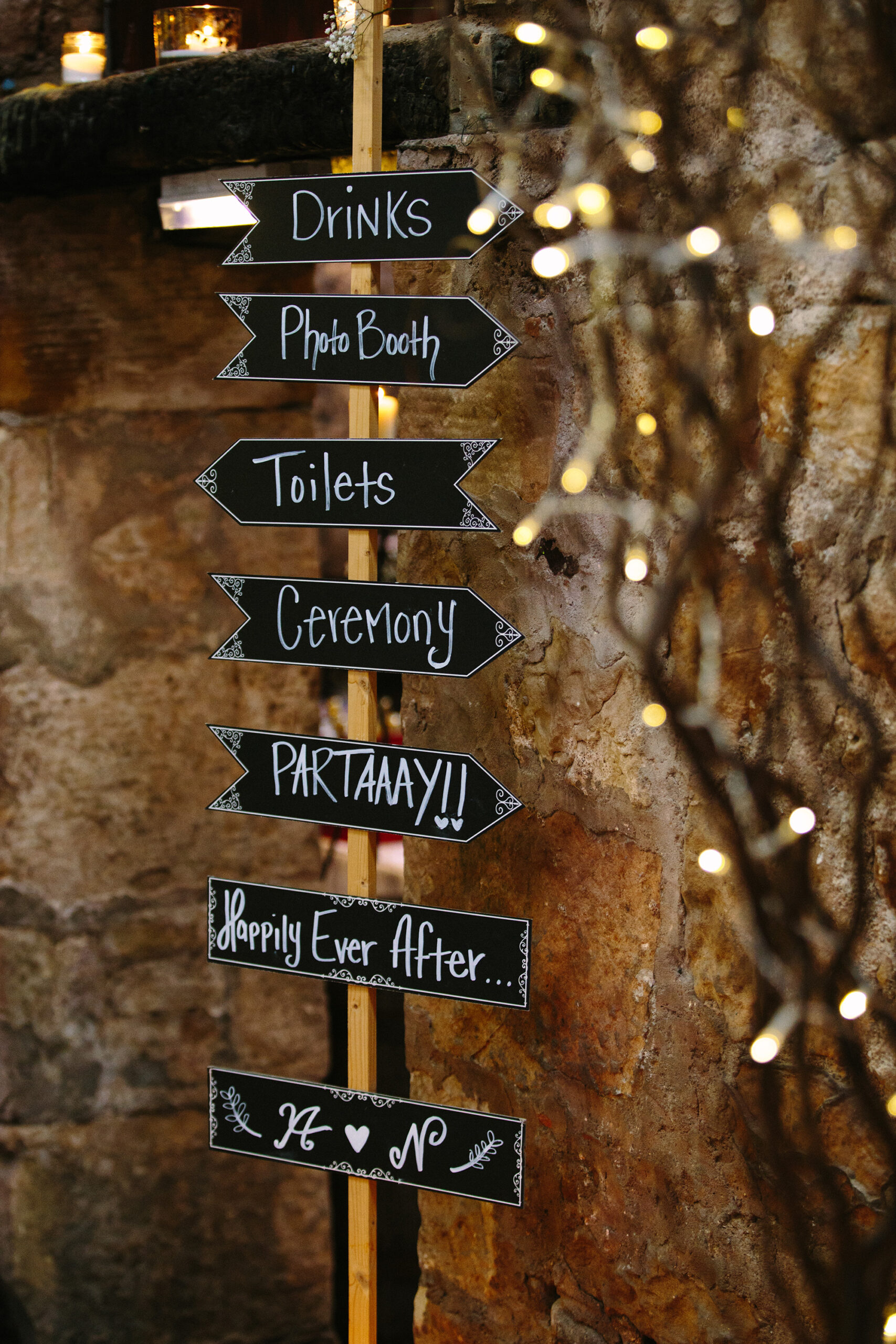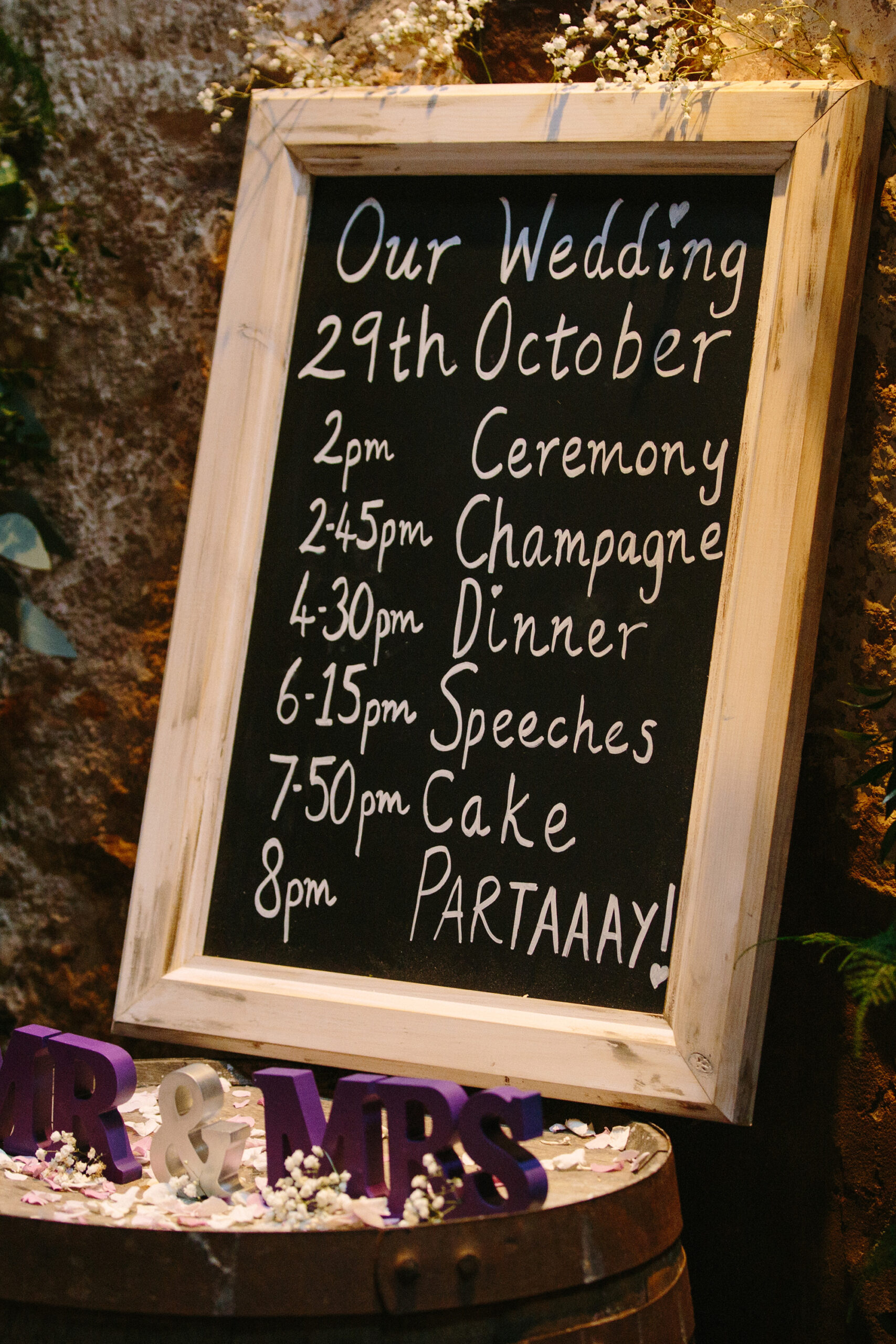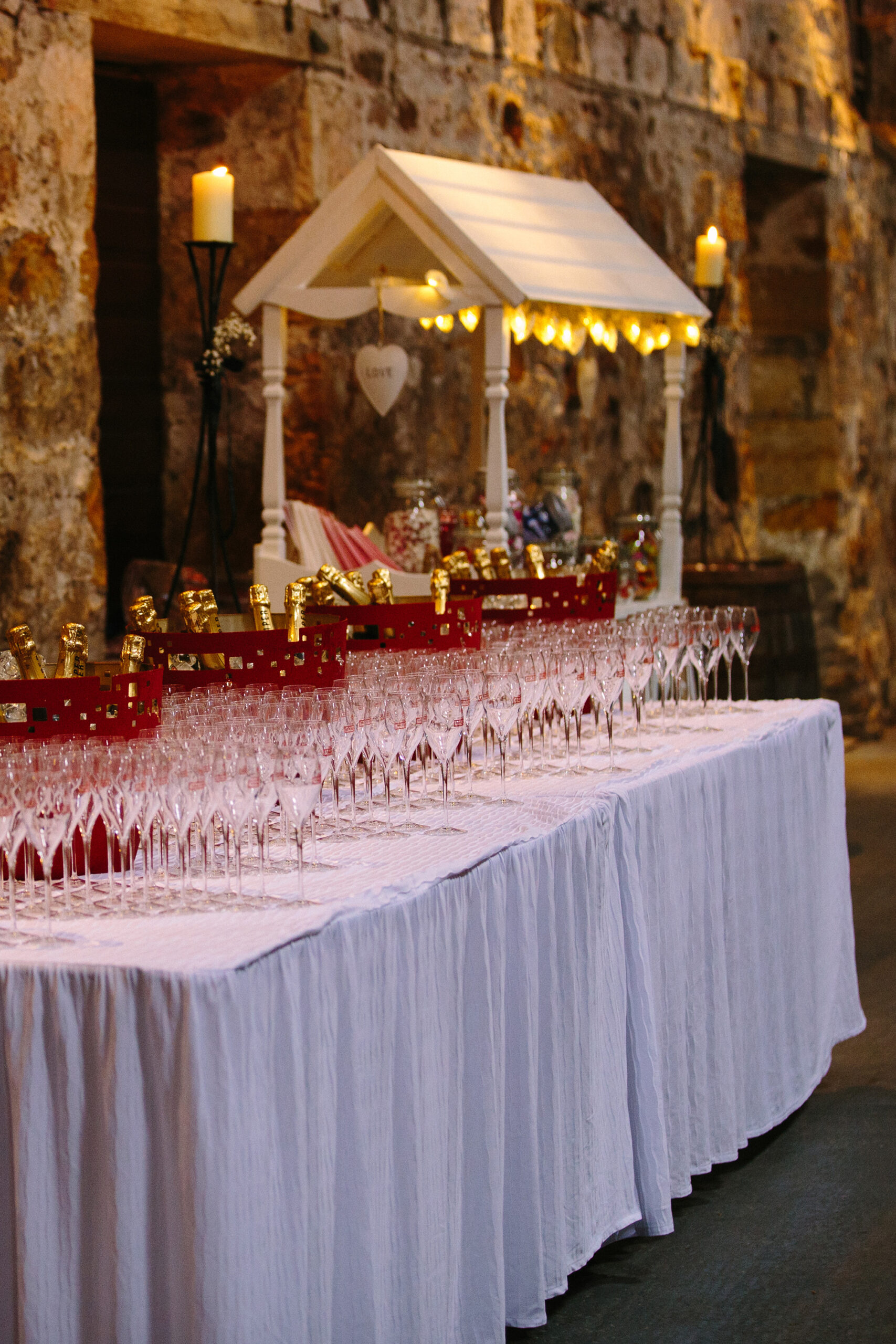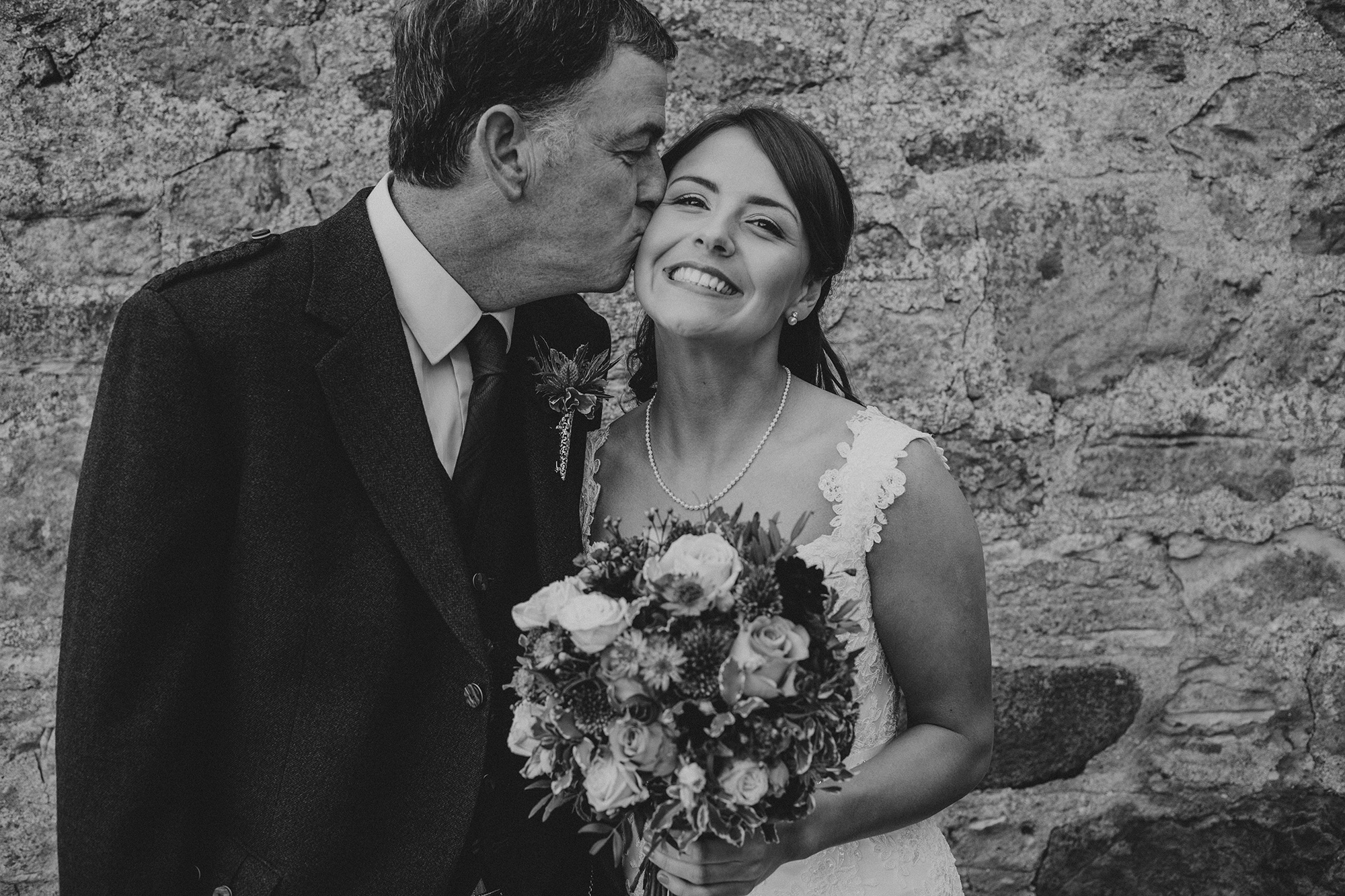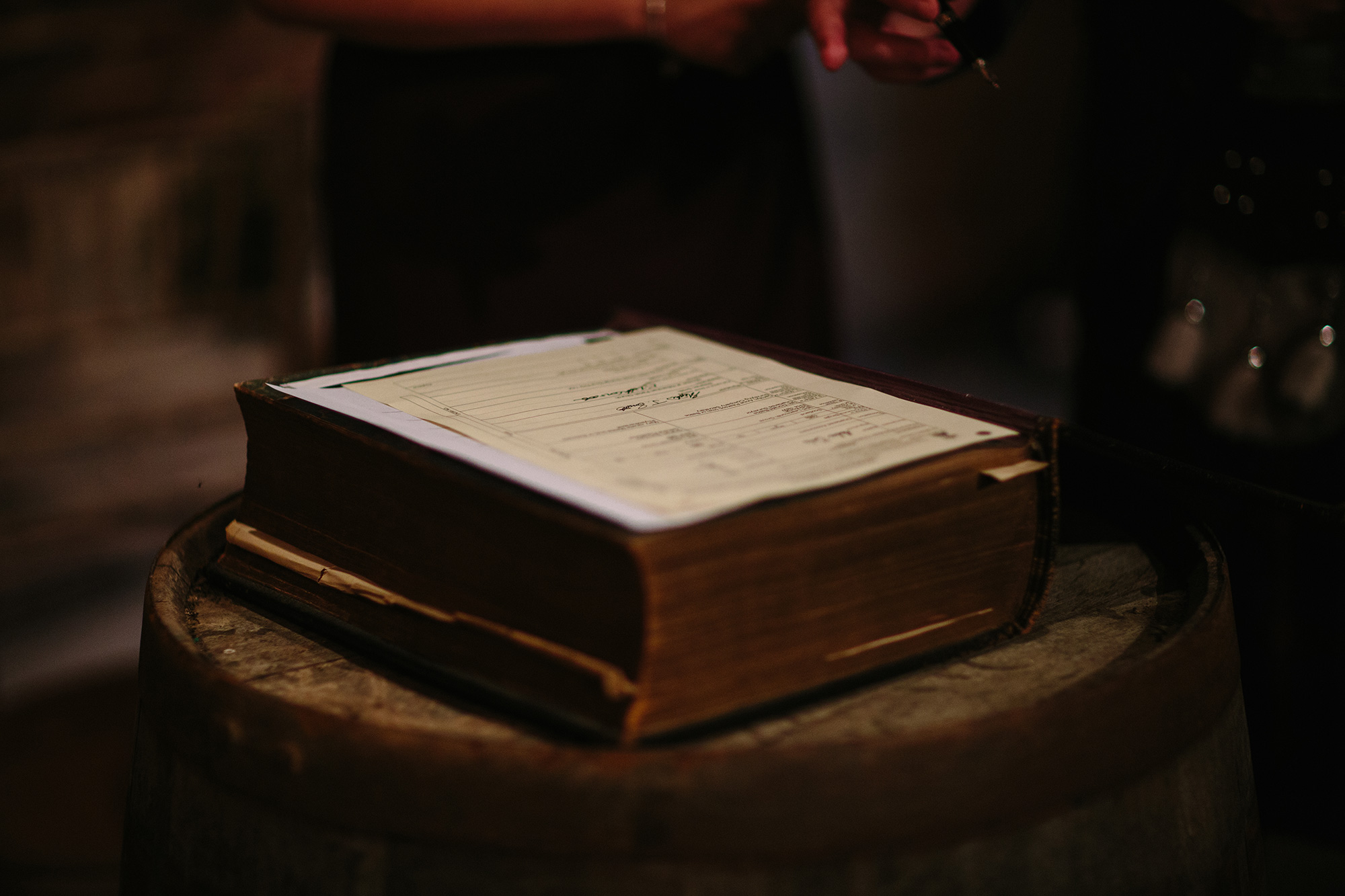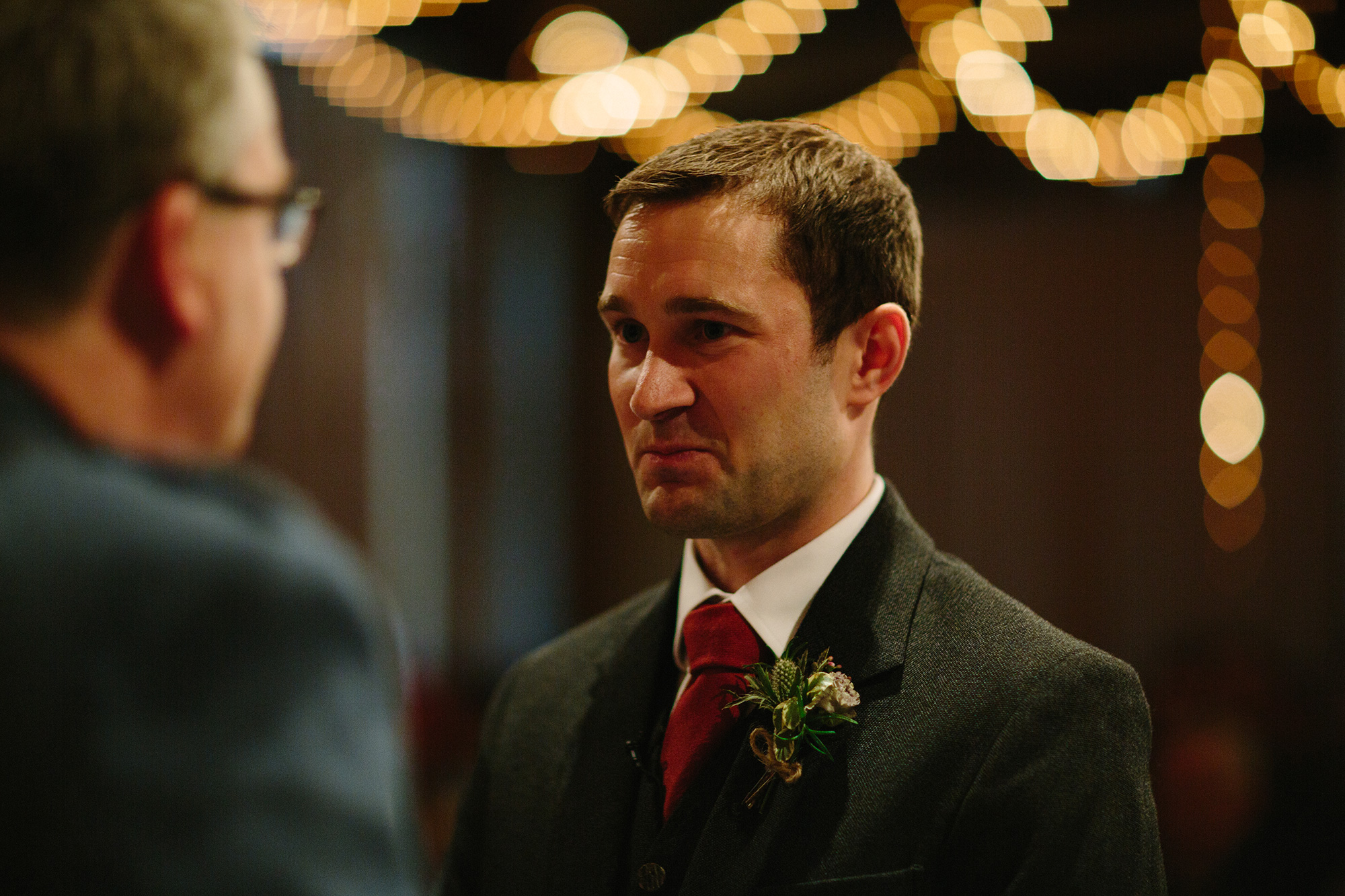 Their ceremony was officiated by Nicki's family friend. "It was so special to have him marrying us in Kinkell Byre."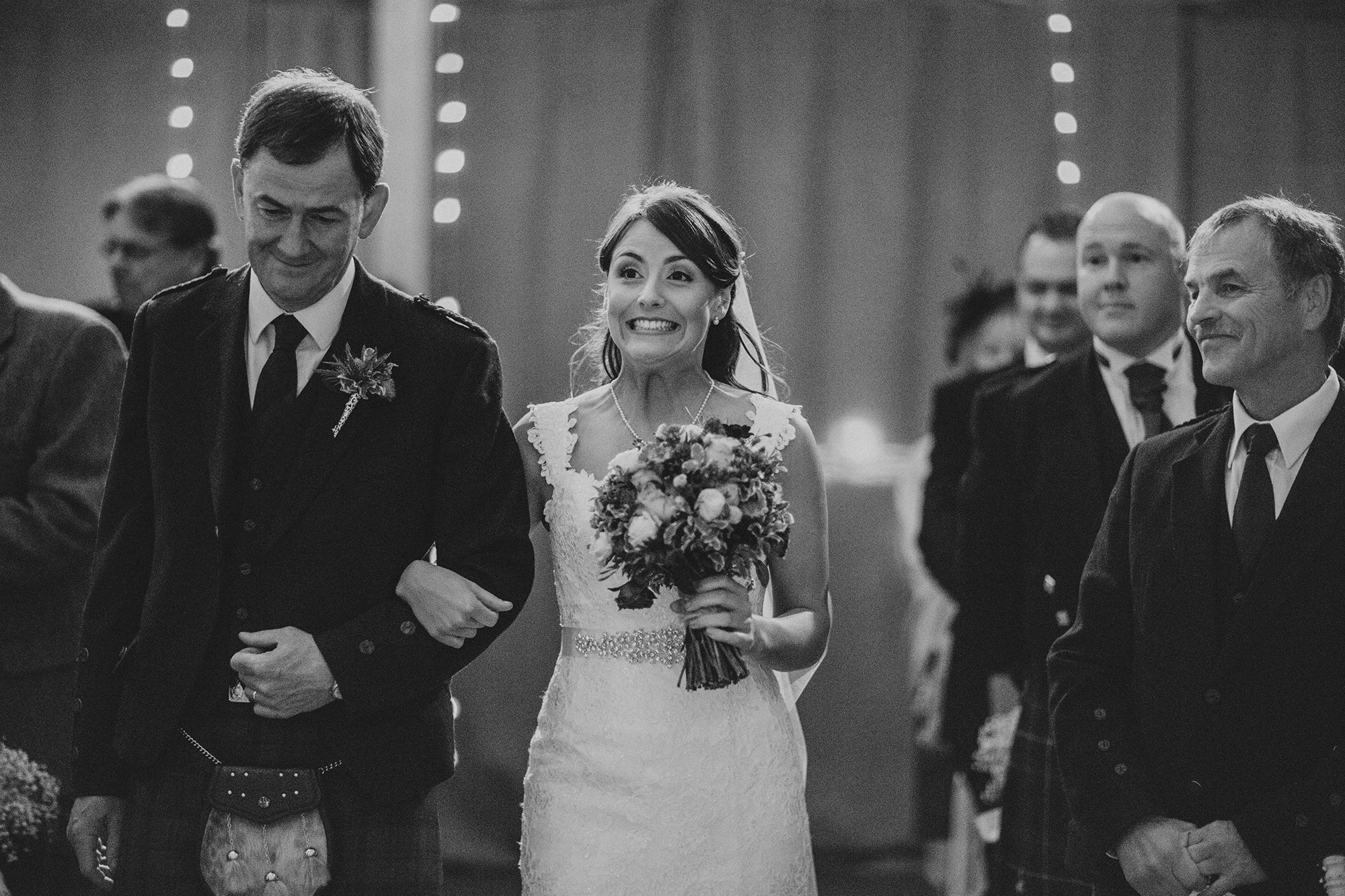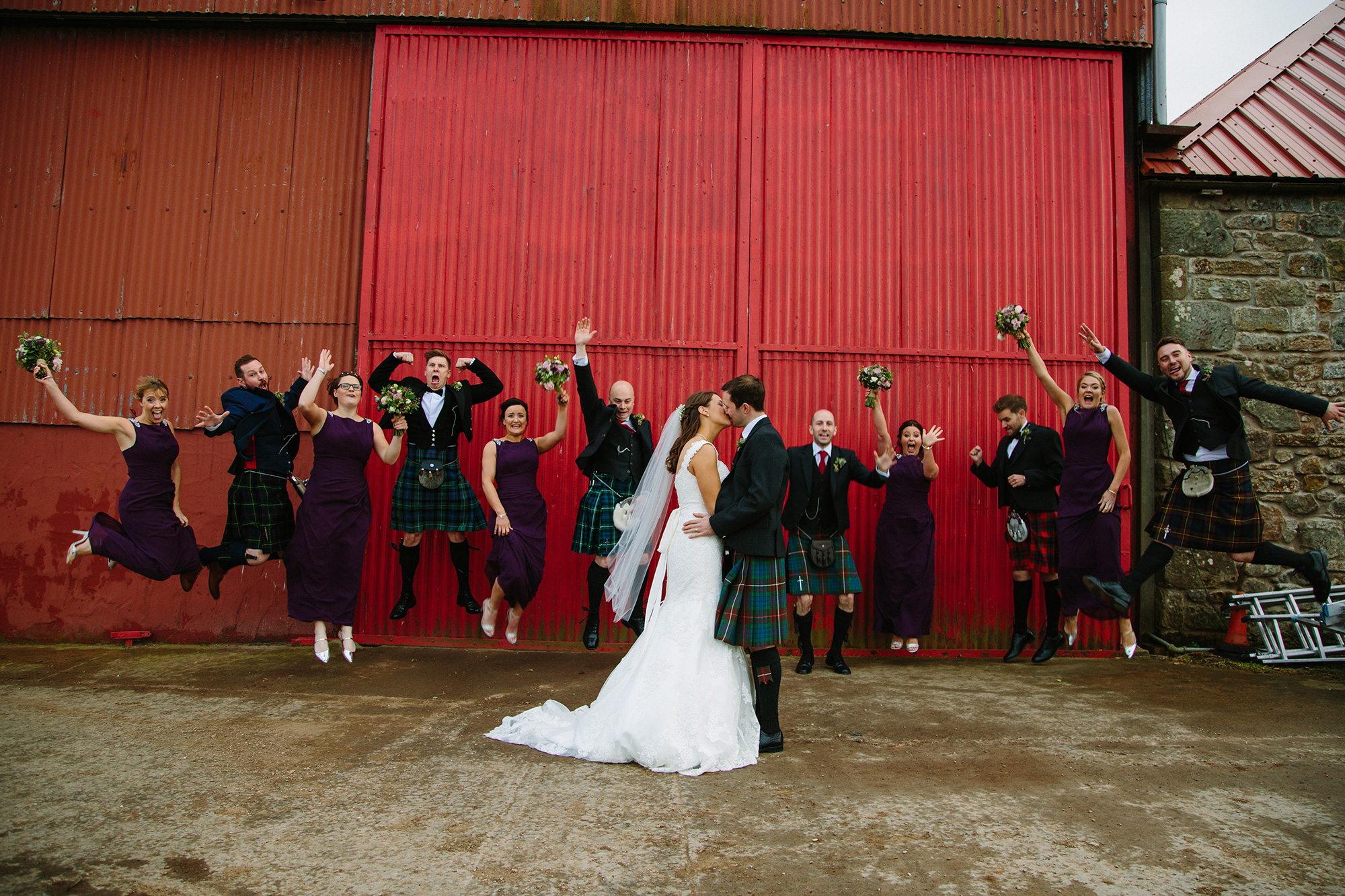 Nicki sourced her bridesmaids' dresses from Ivory Whites. "Karen, the owner of Ivory Whites, is amazing and extremely organised!" Nicki recalls.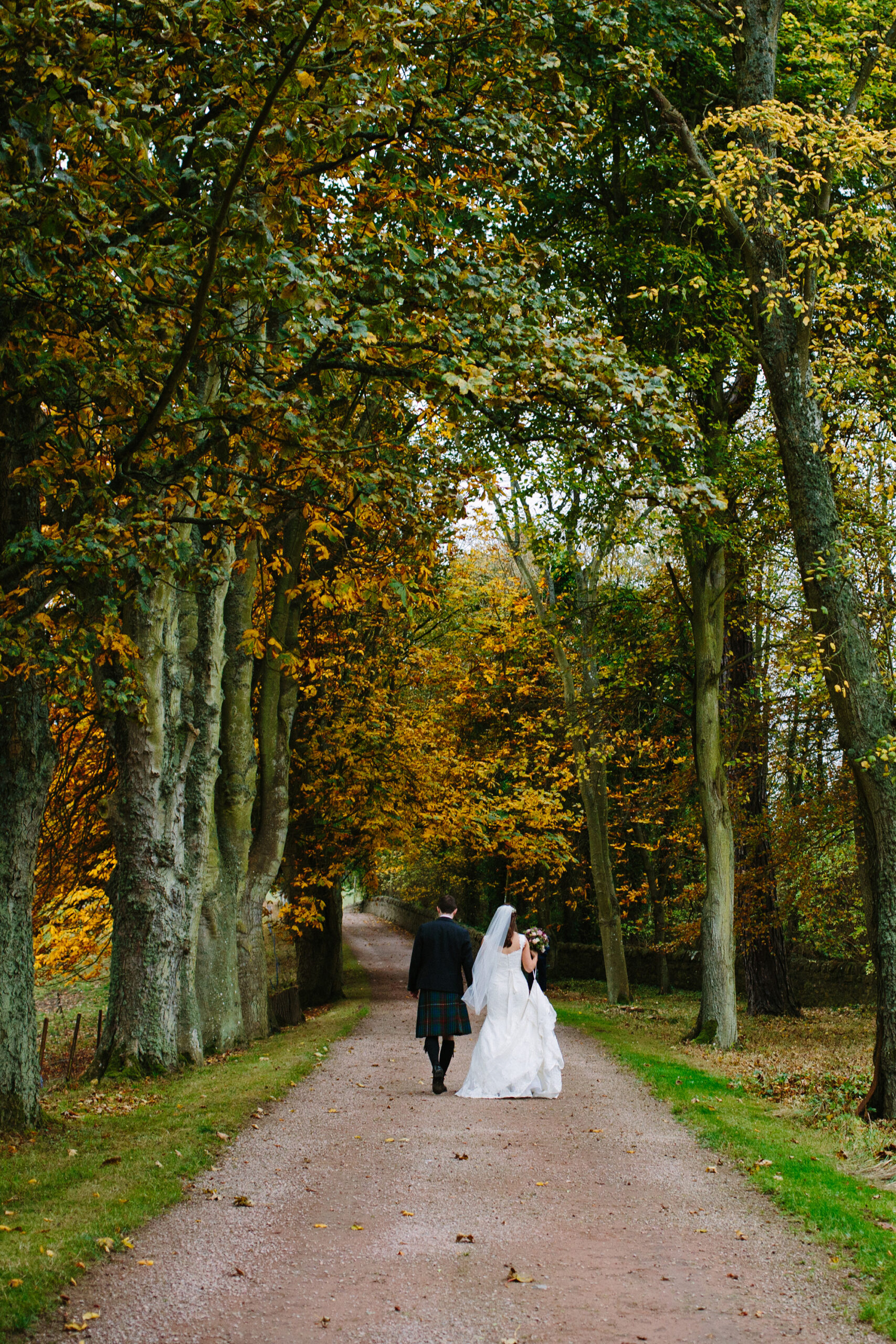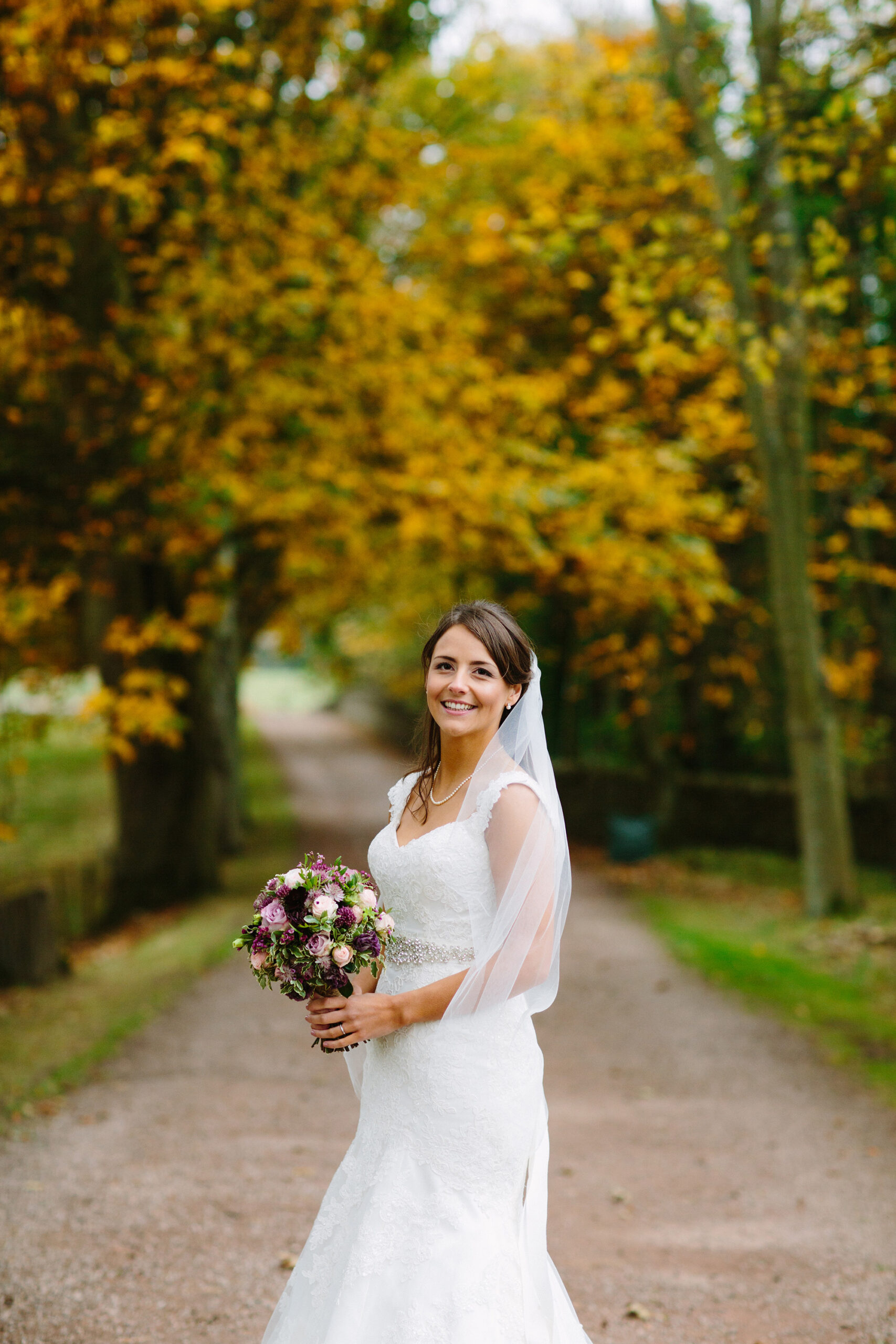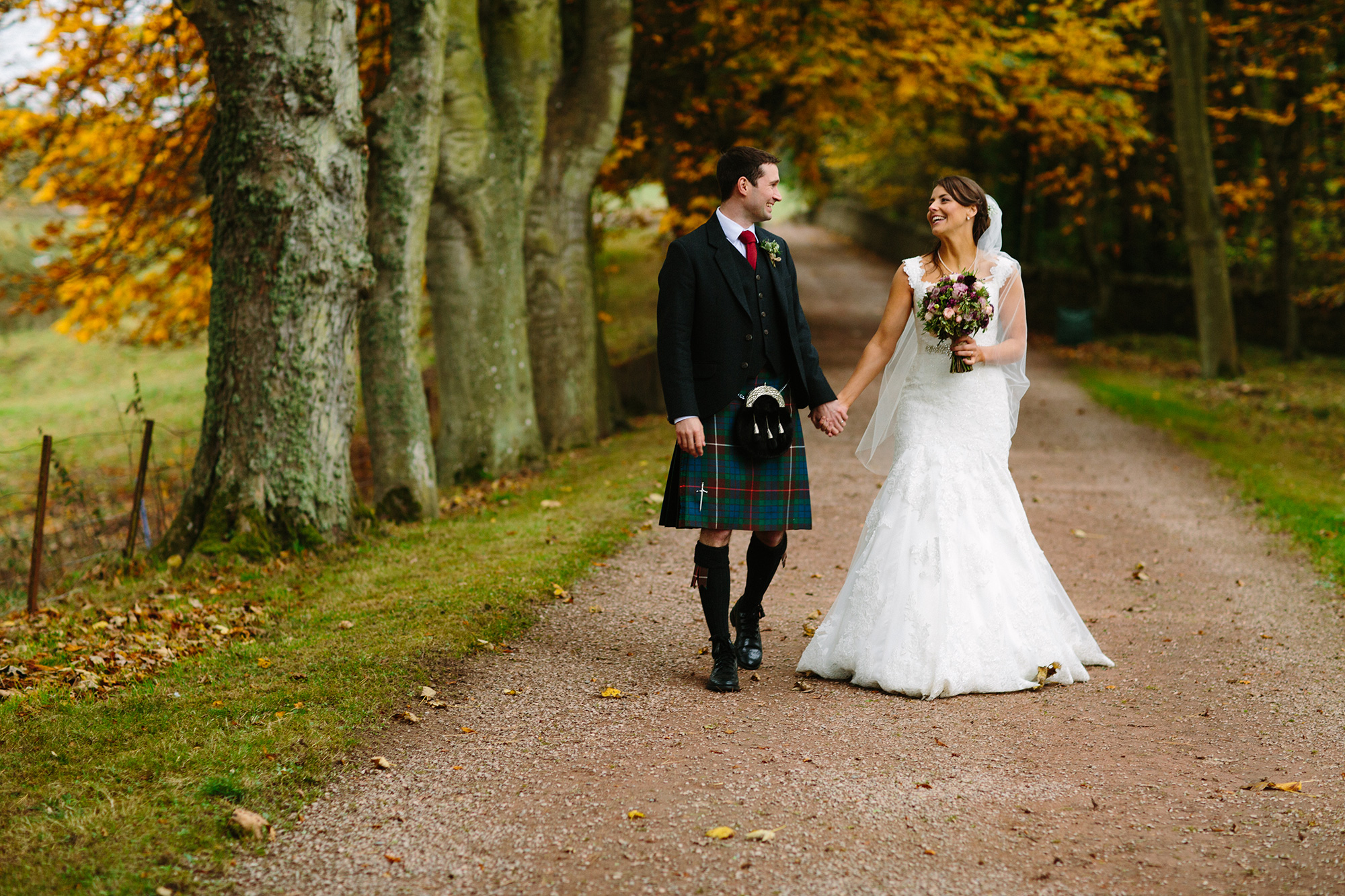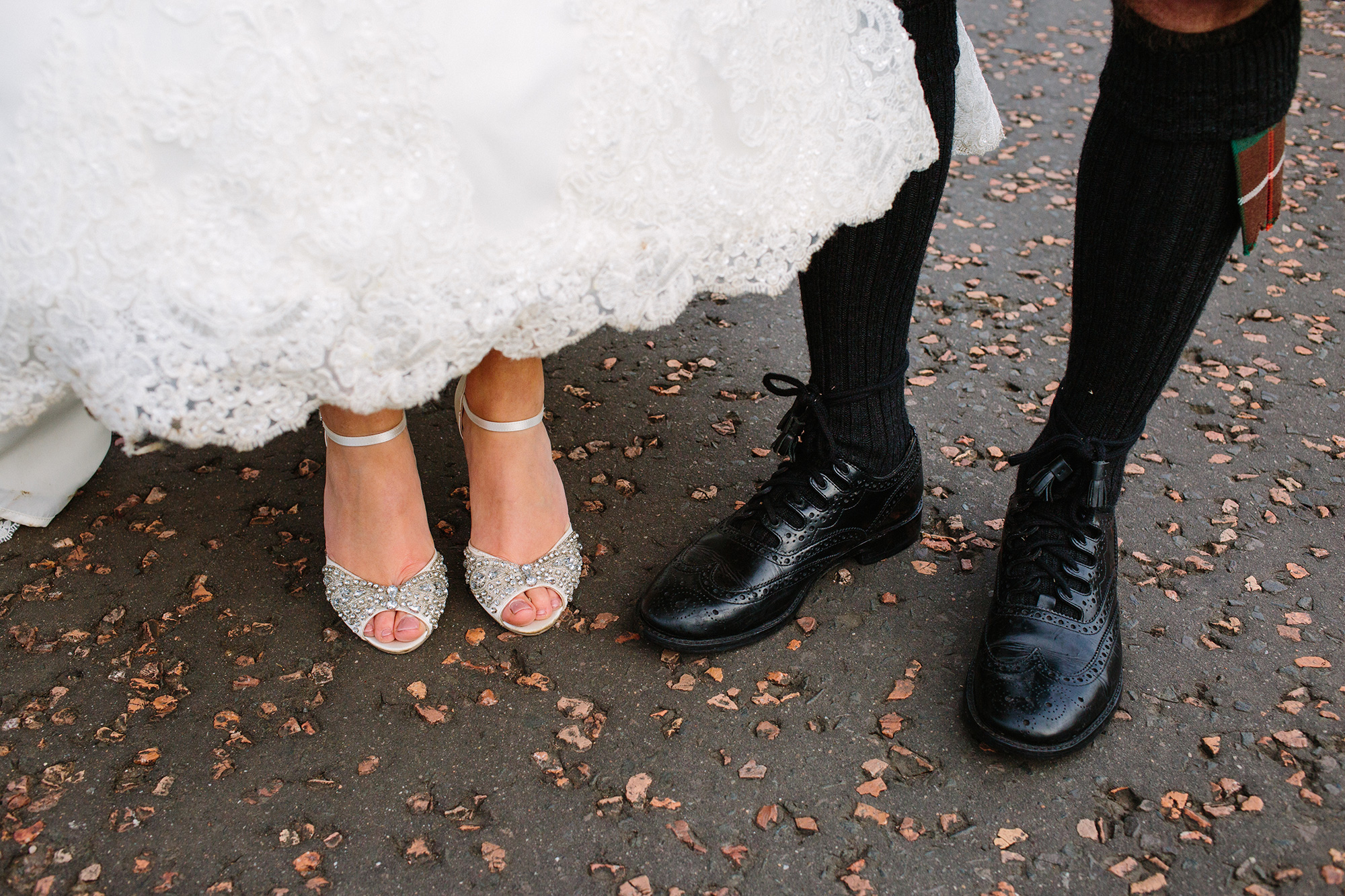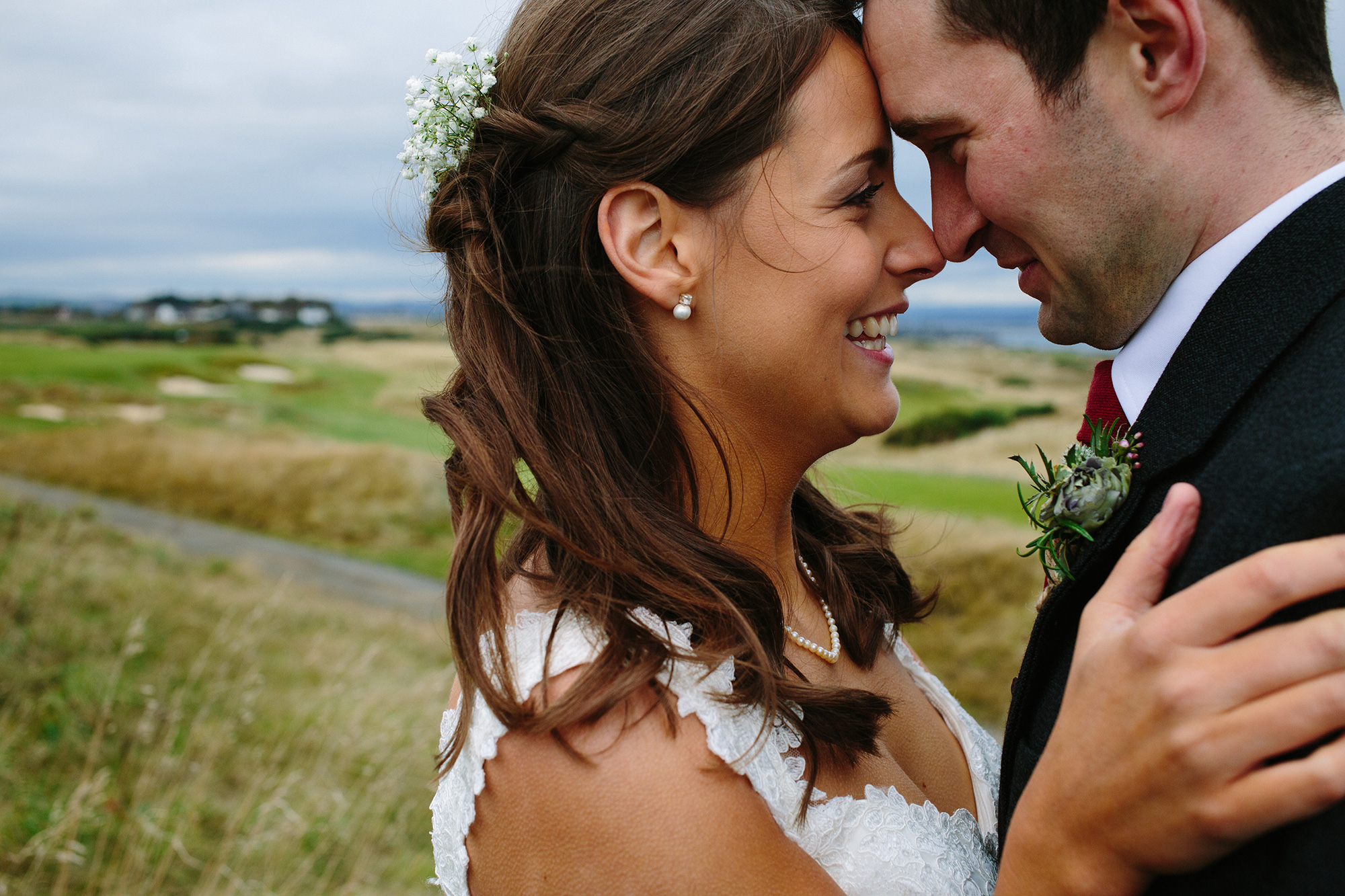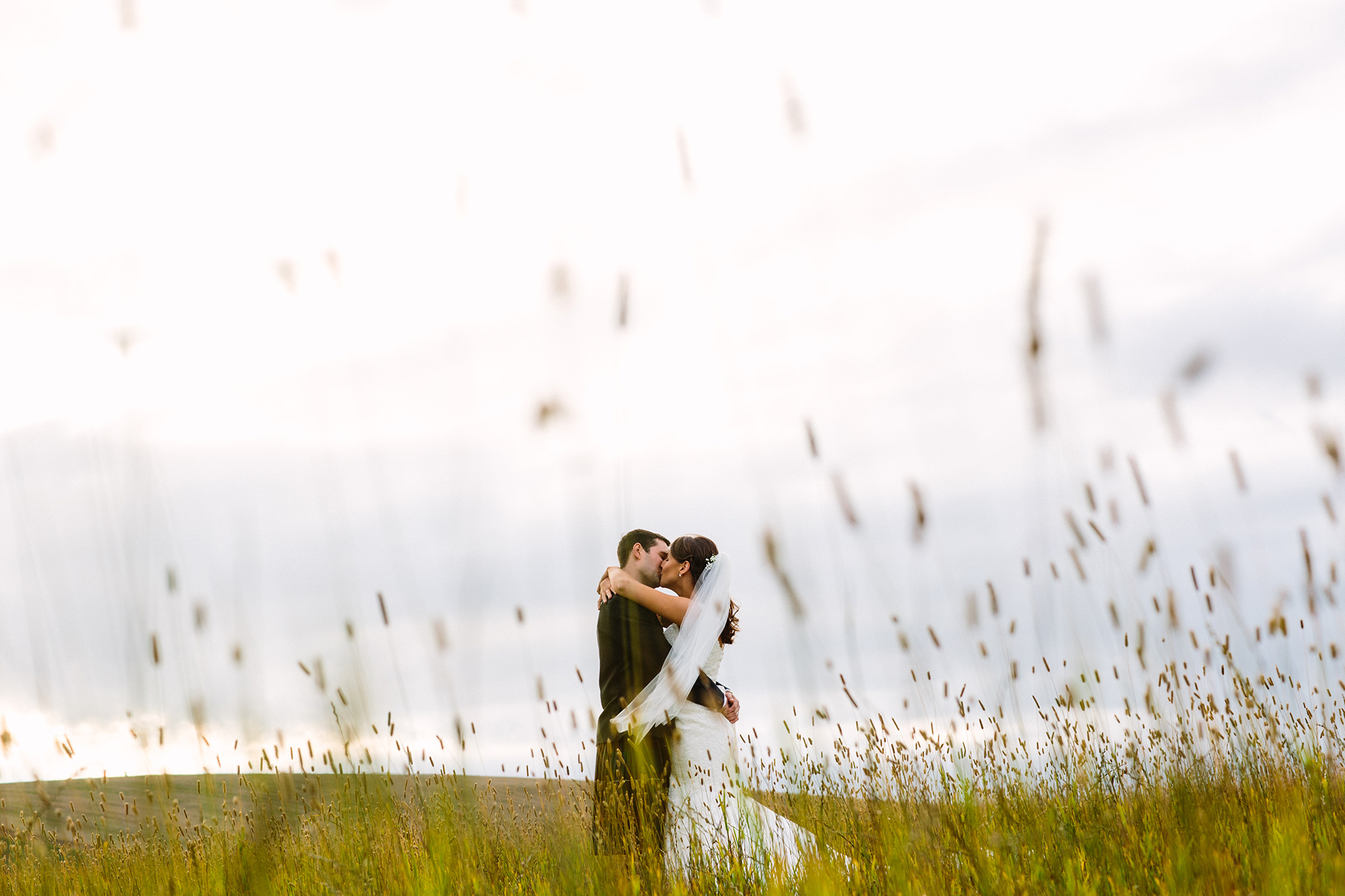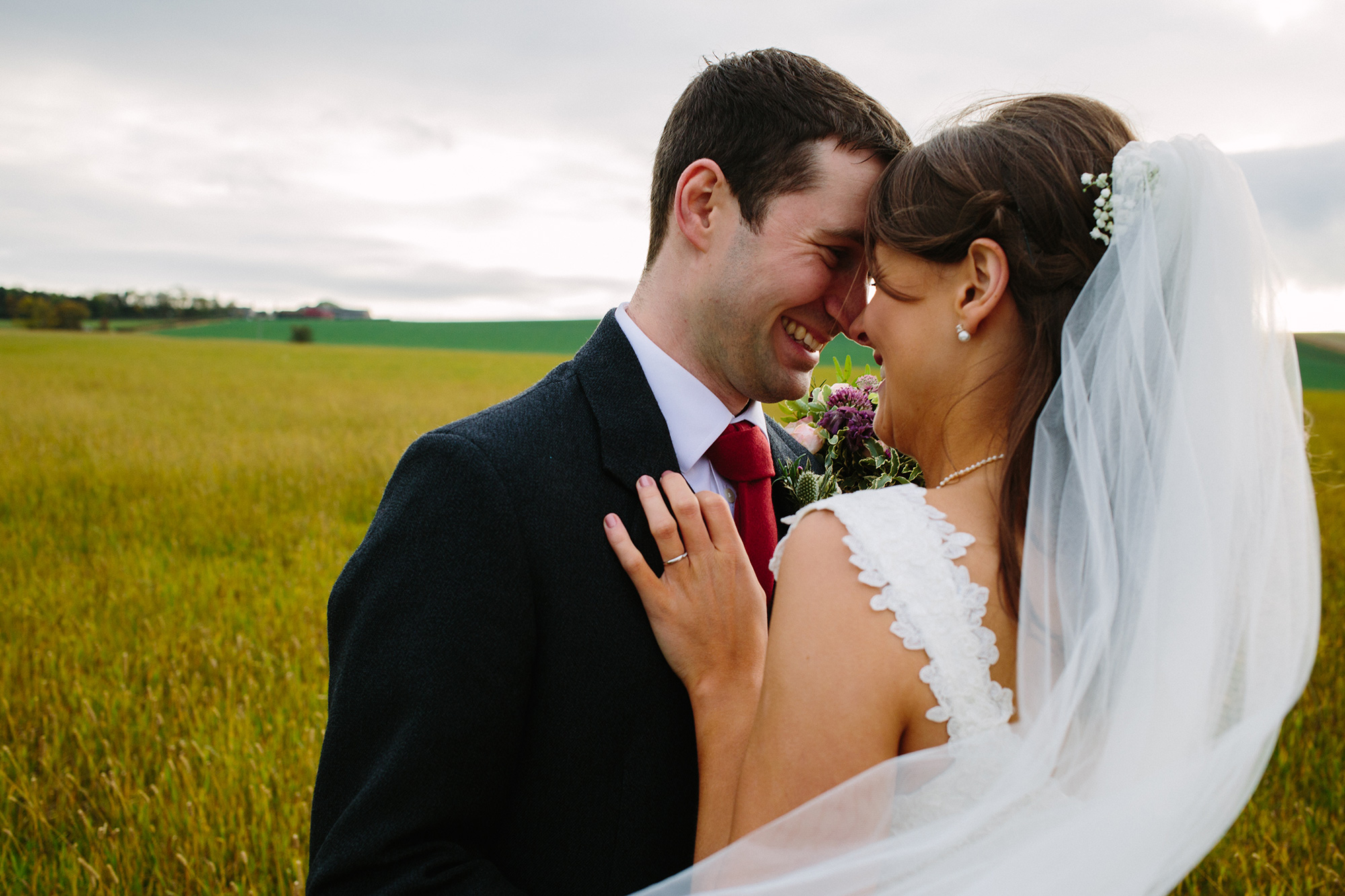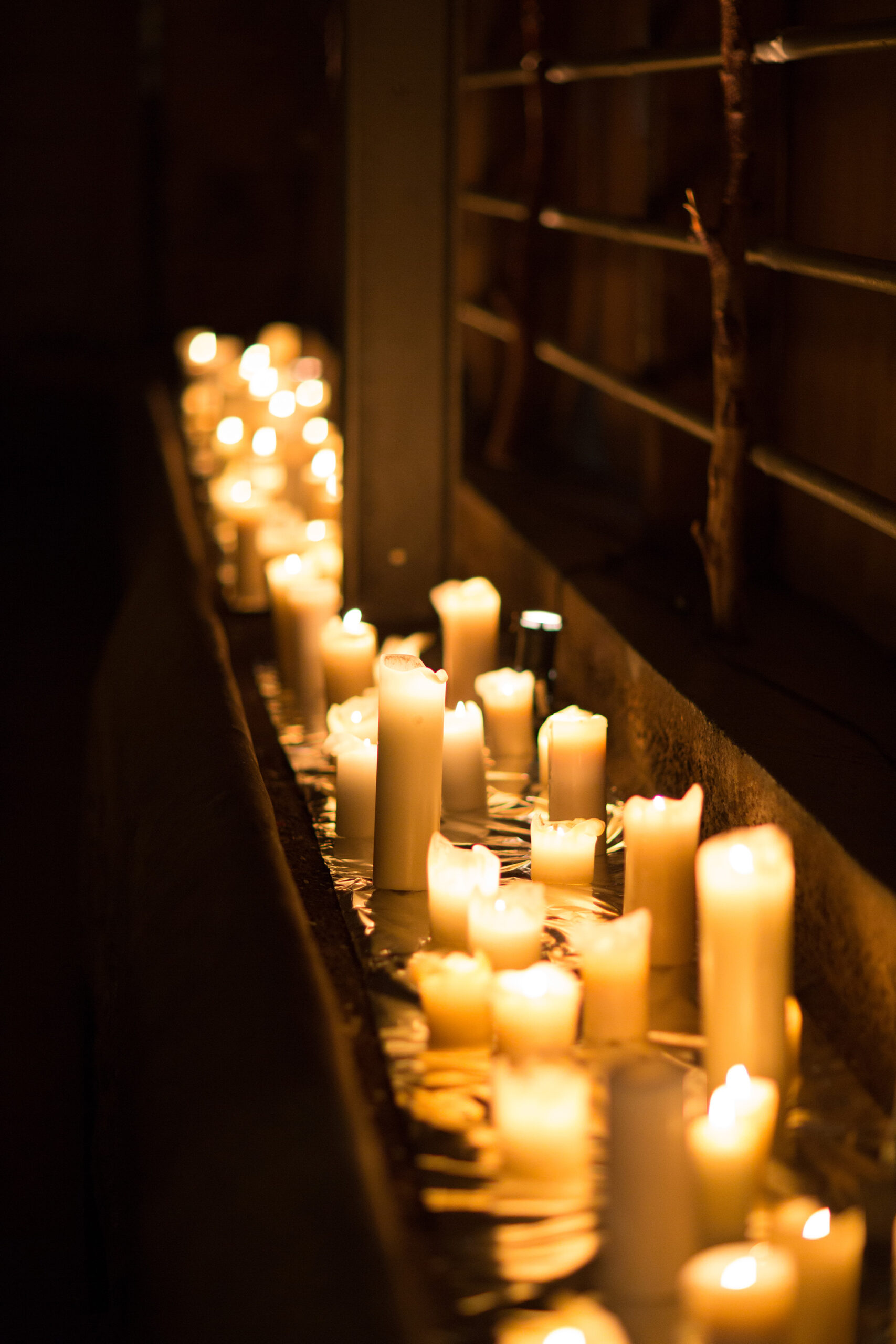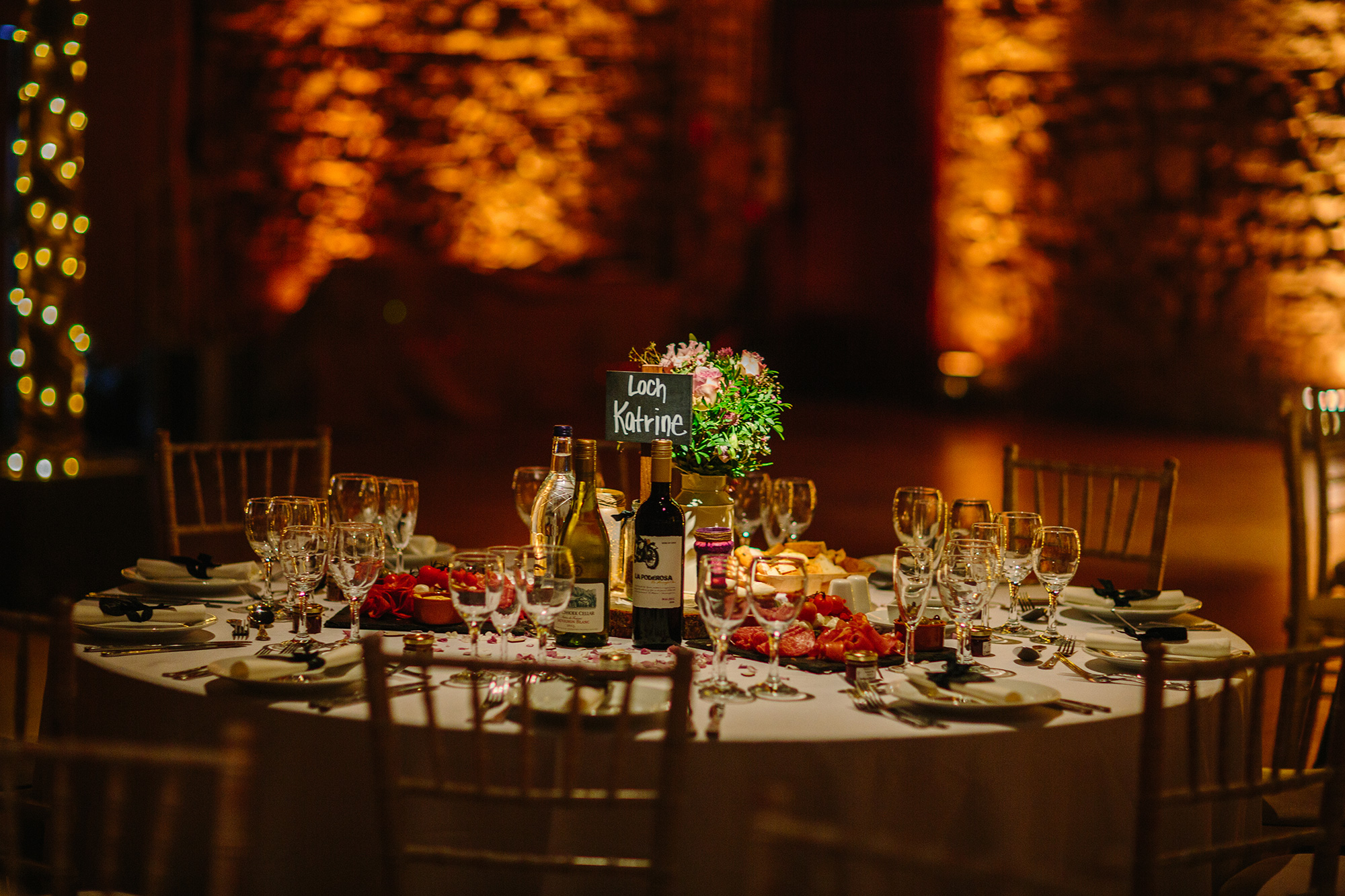 Both sides of the families held catering as utmost importance of the day. "We knew we wanted someone who would make good food and lots of it!"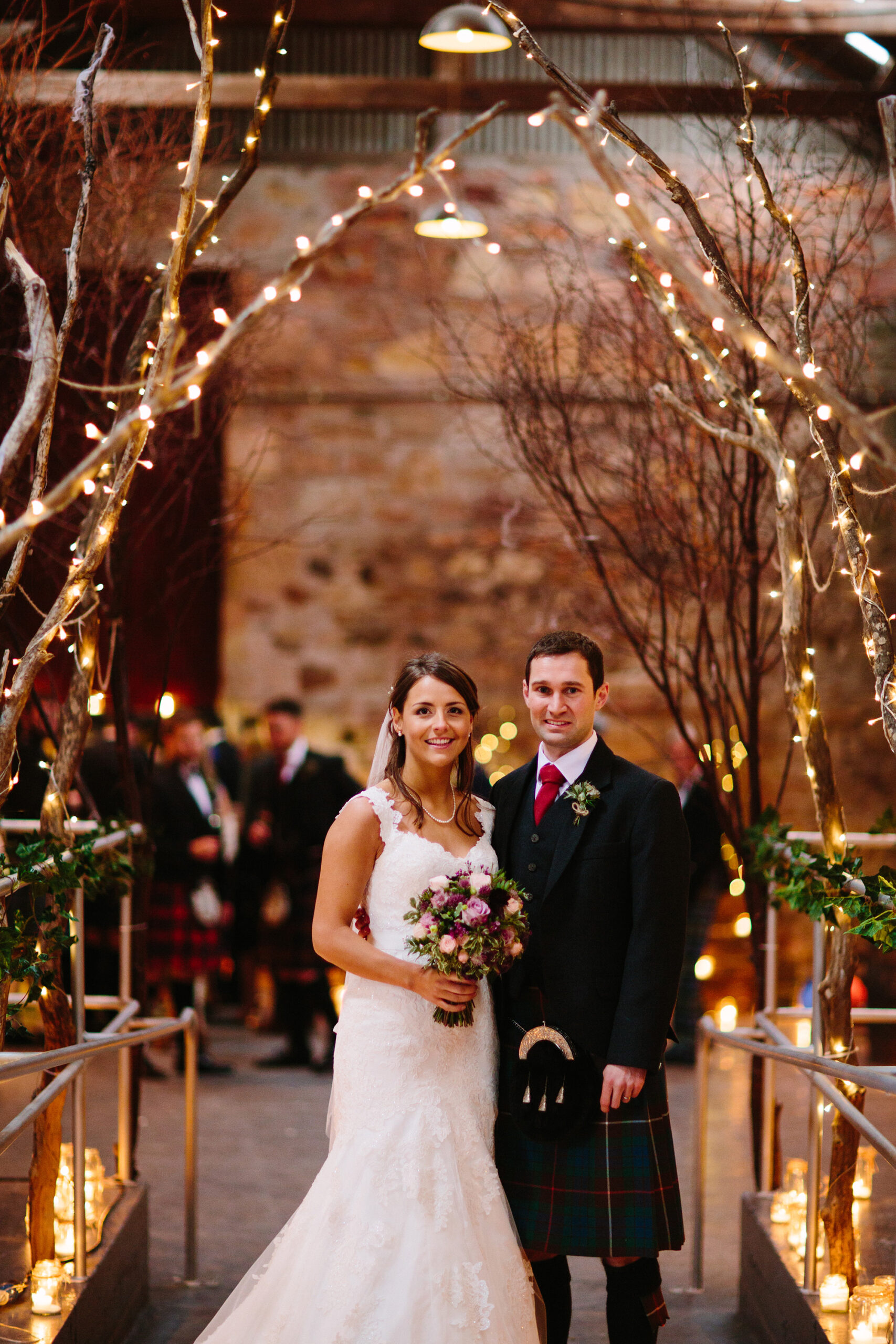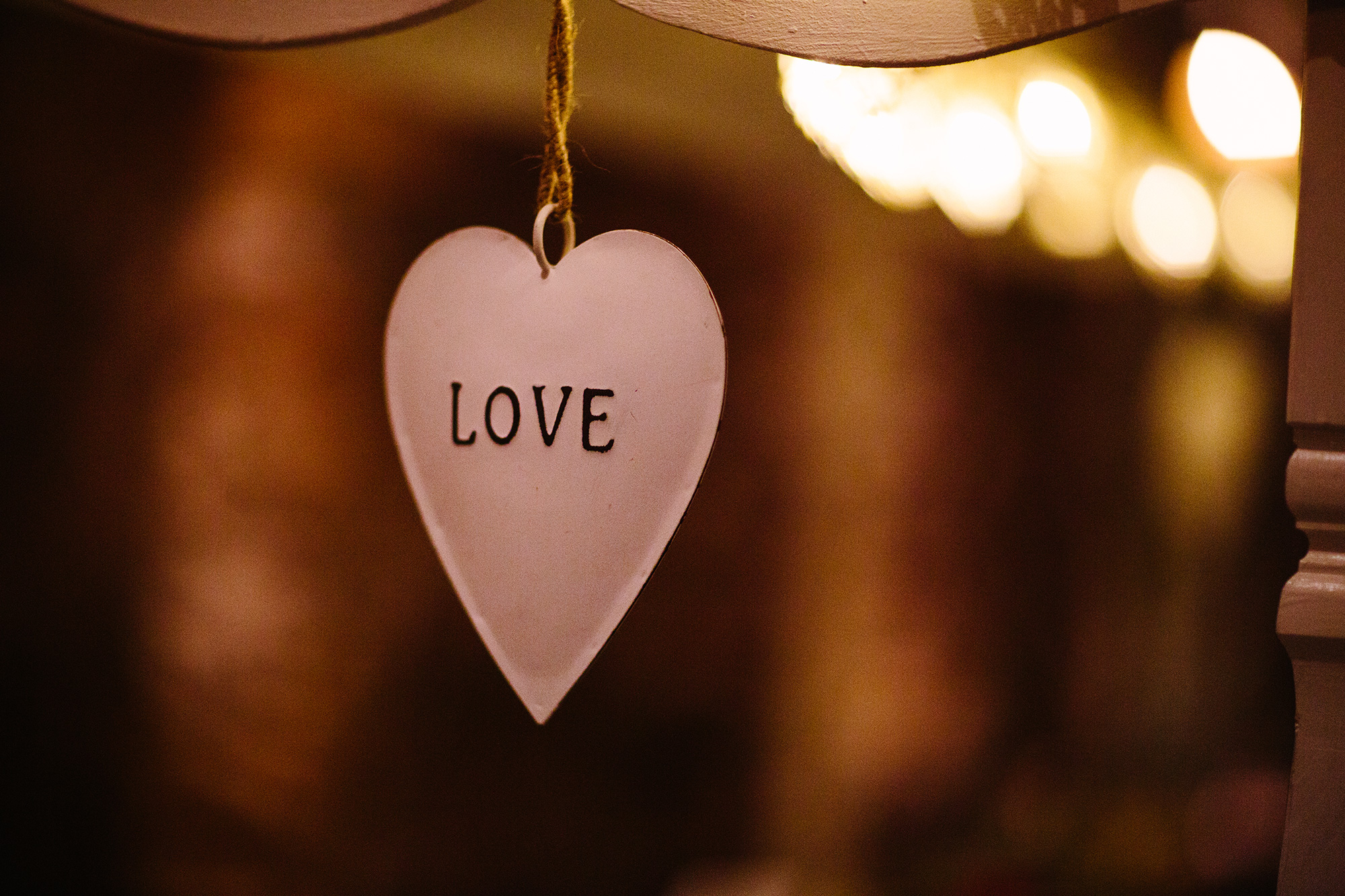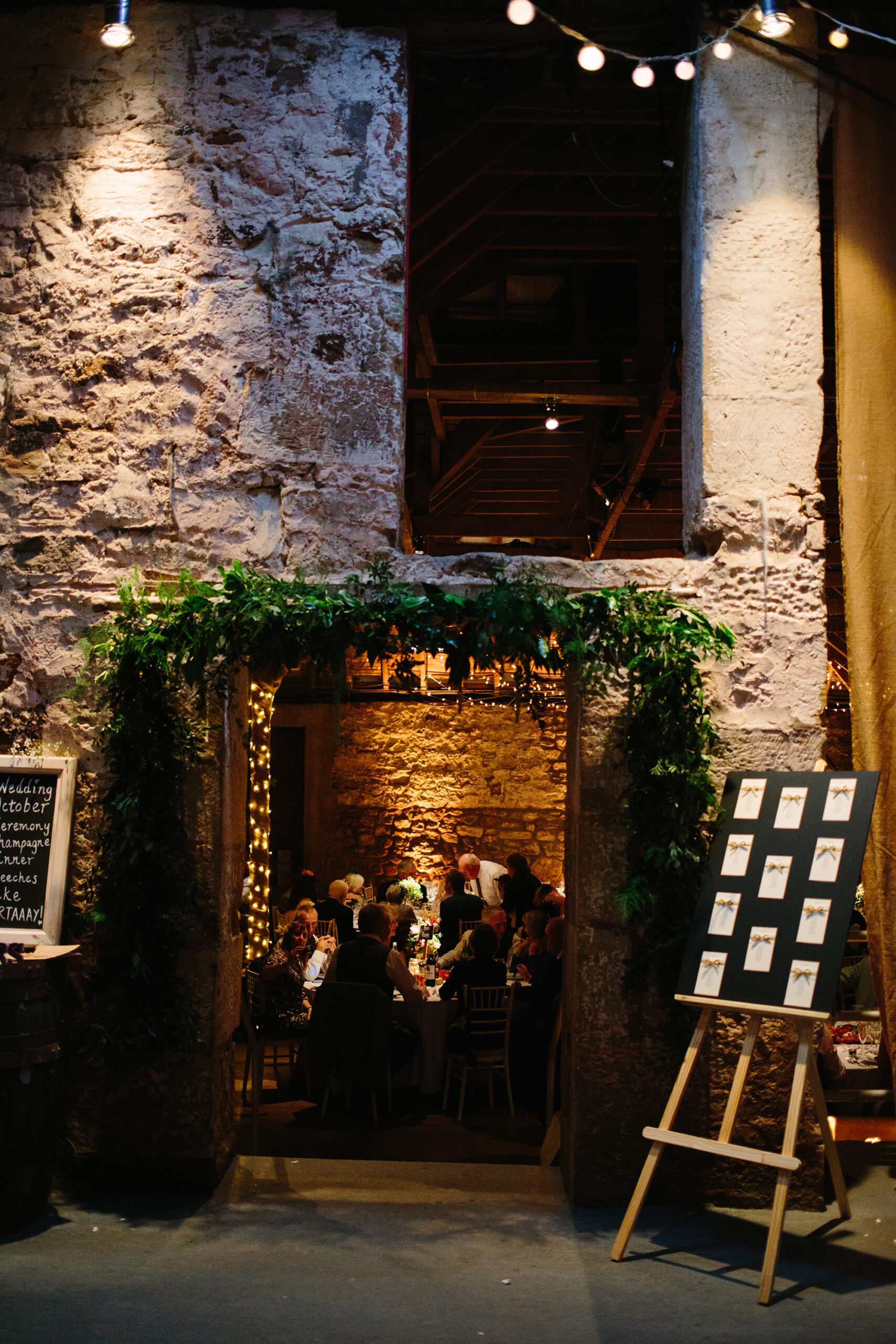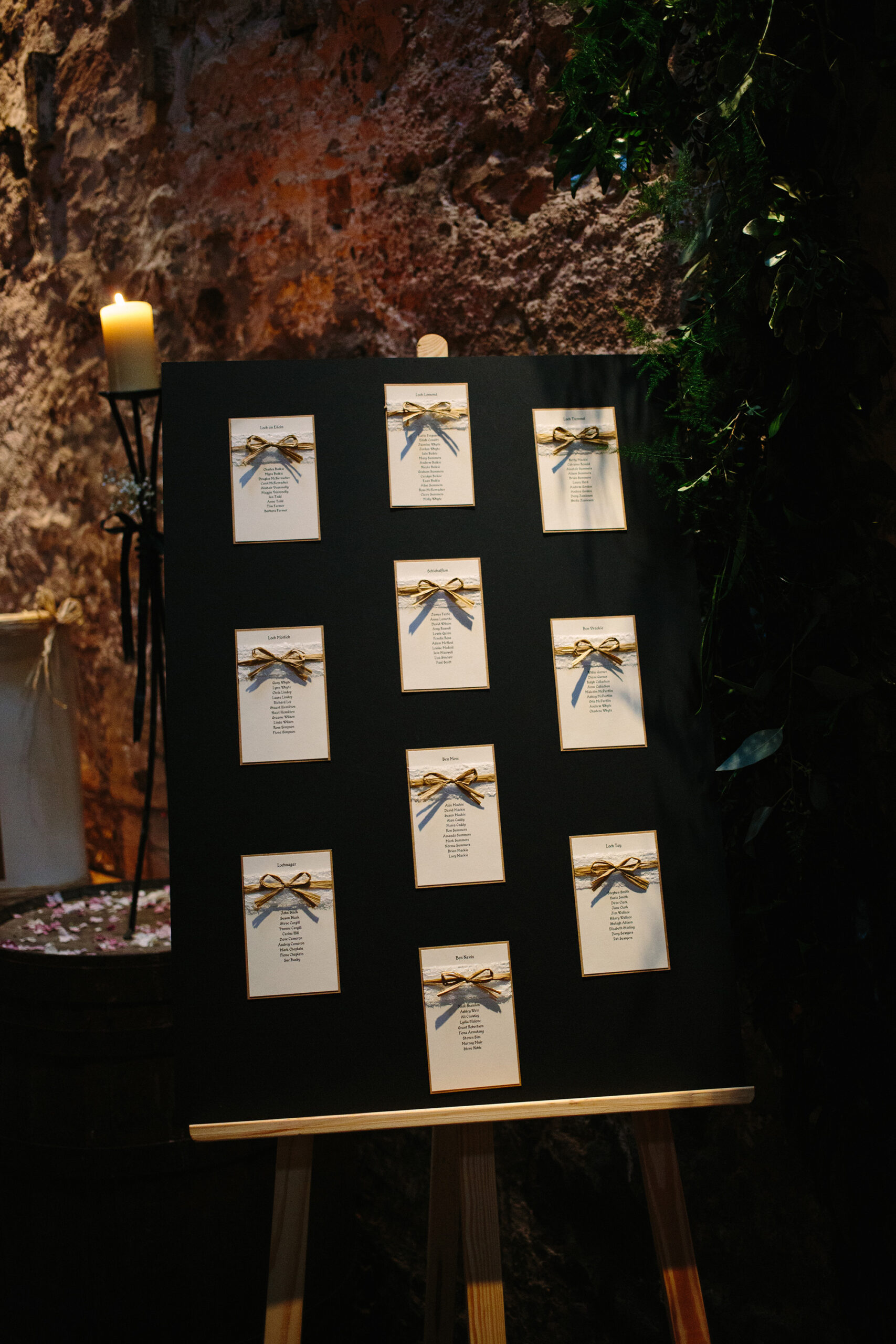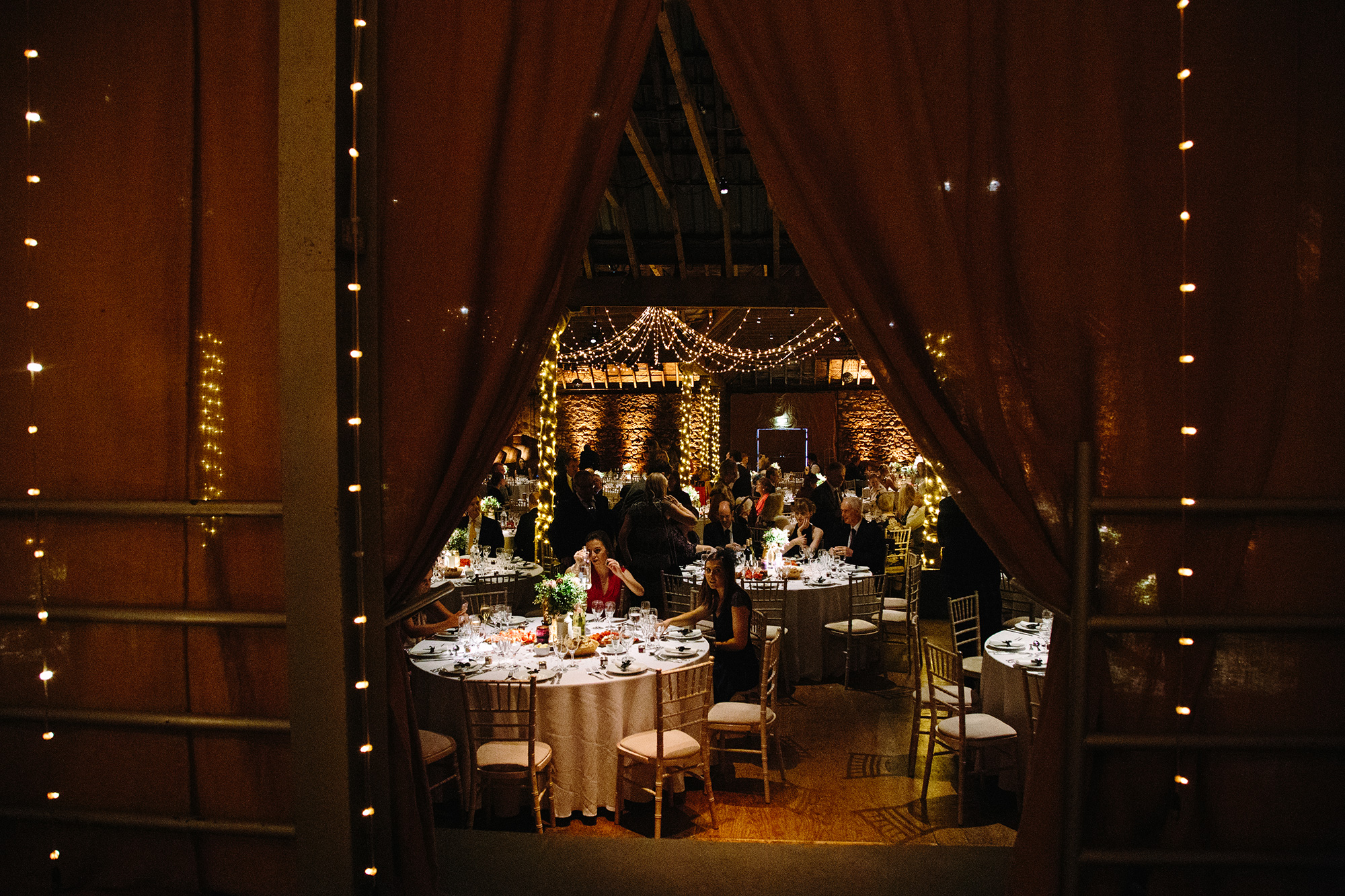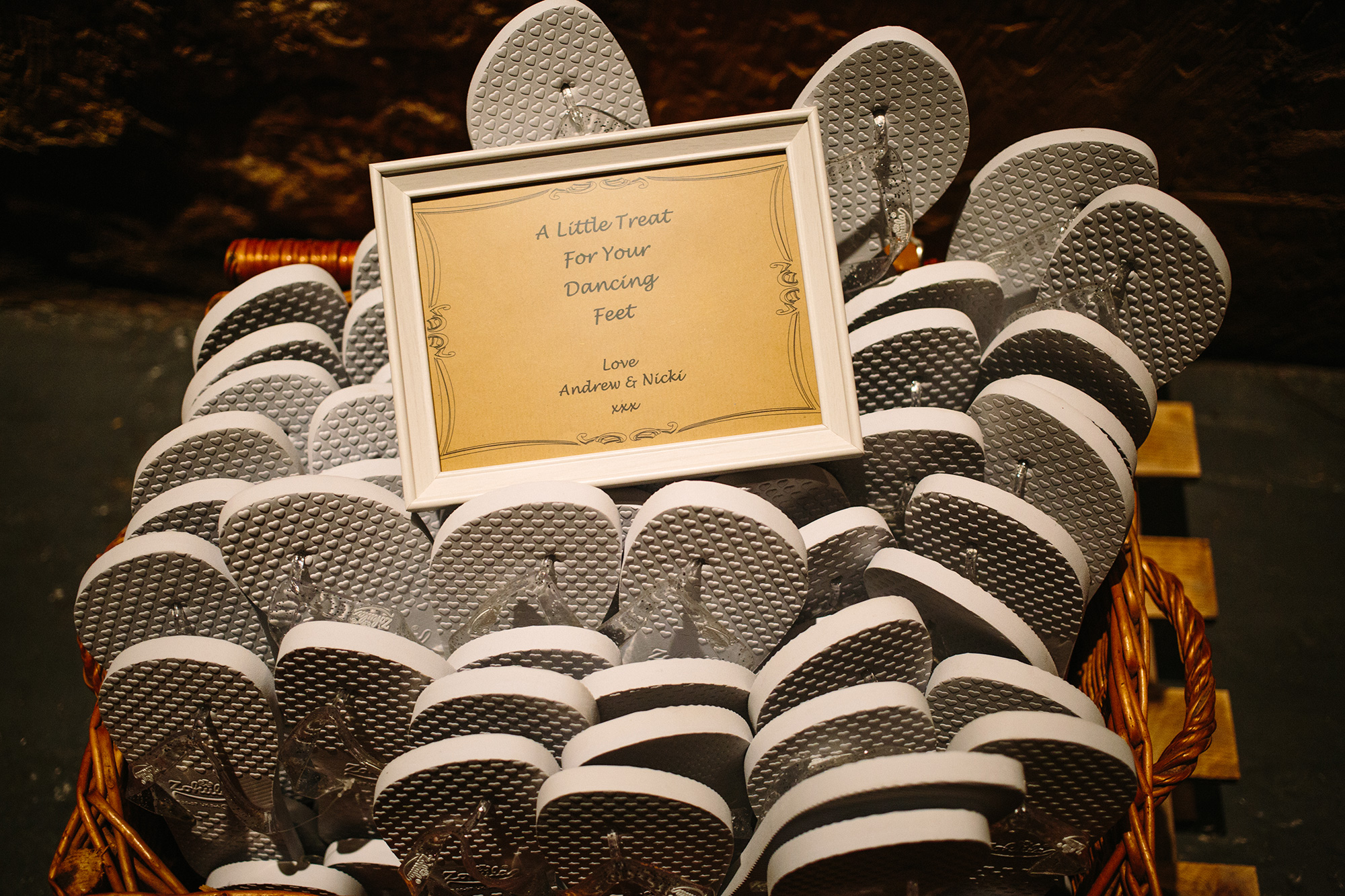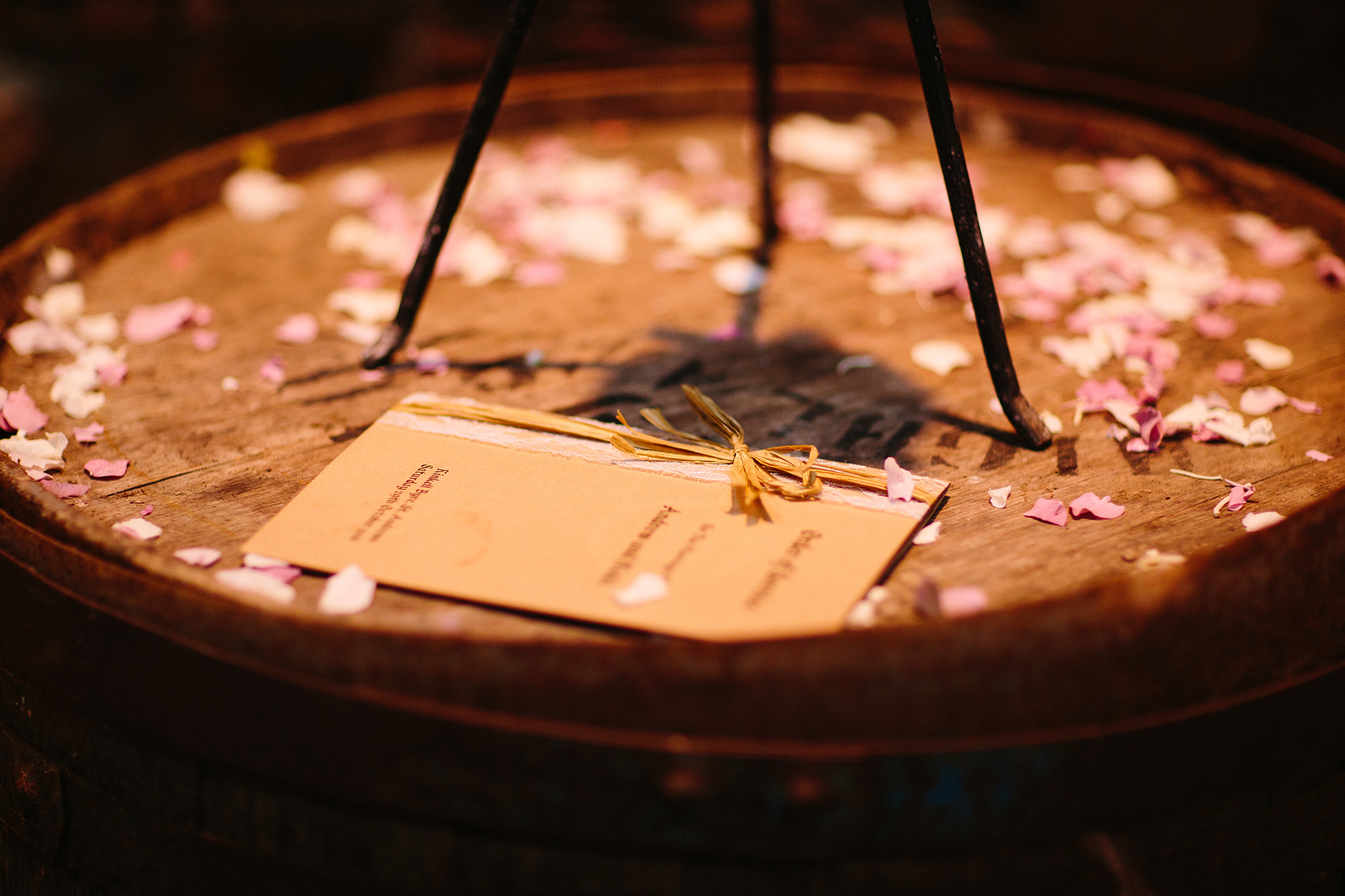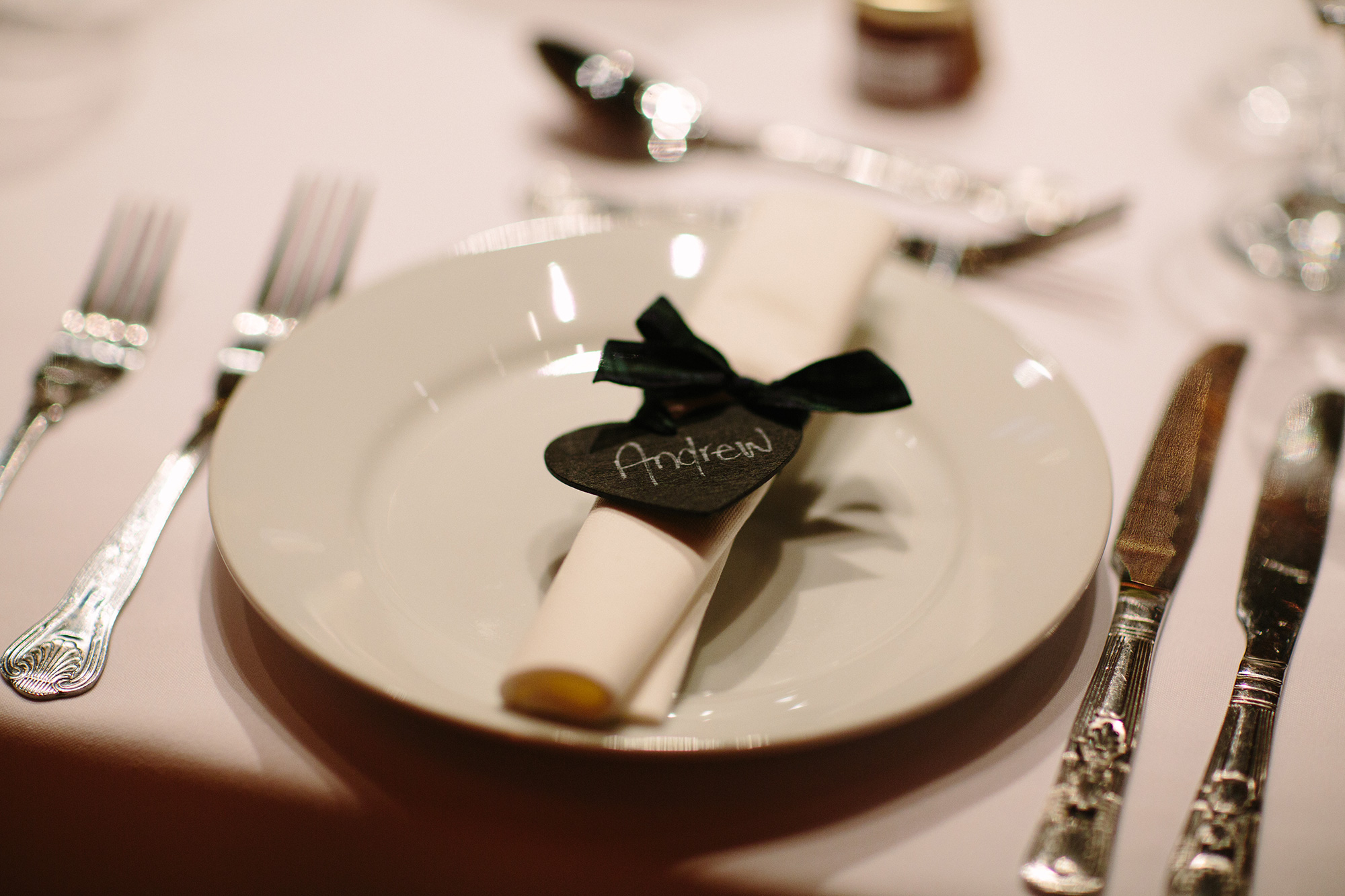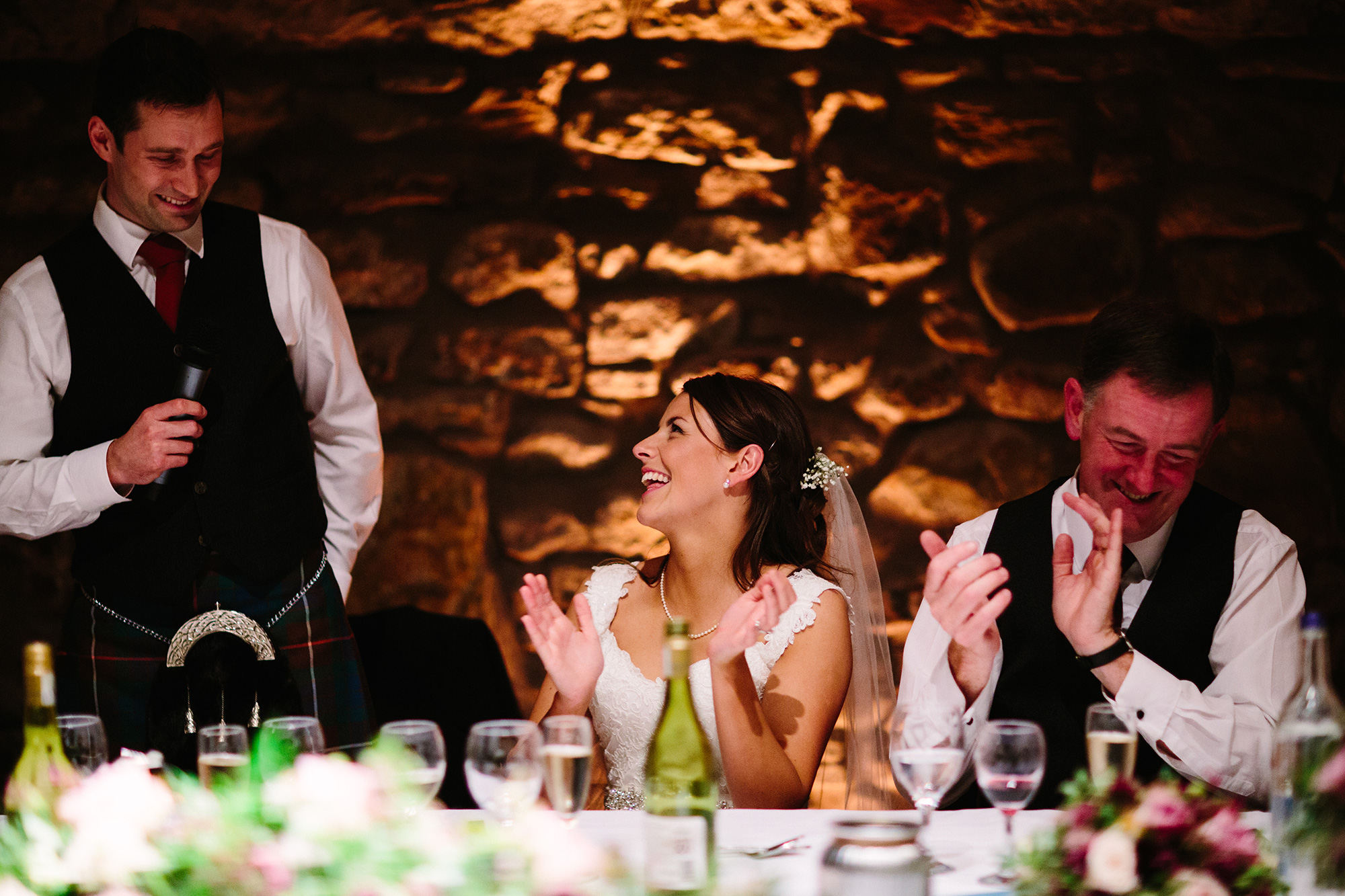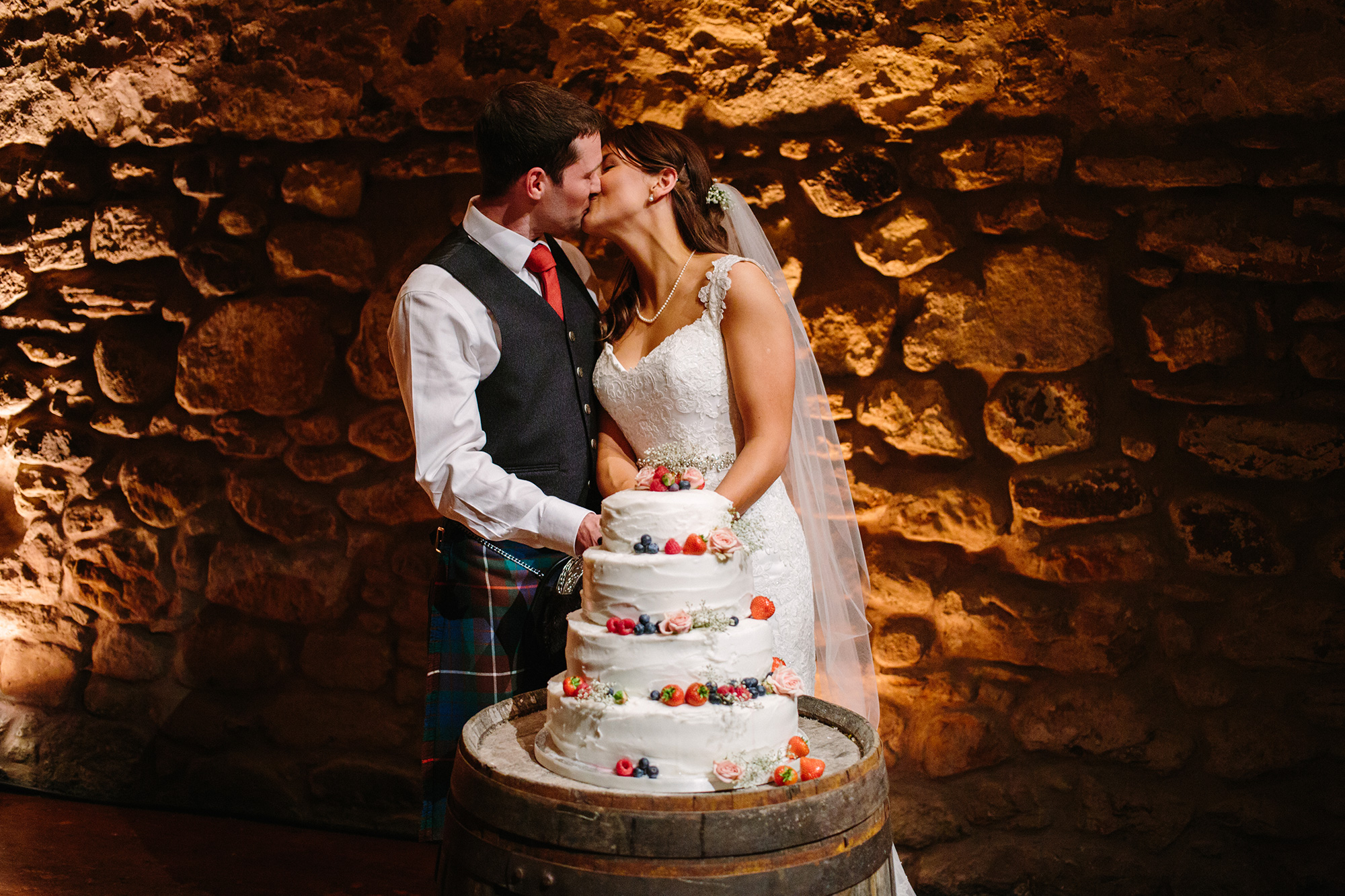 Nicki's brass teacher from school made their delicious four-tiered wedding cake.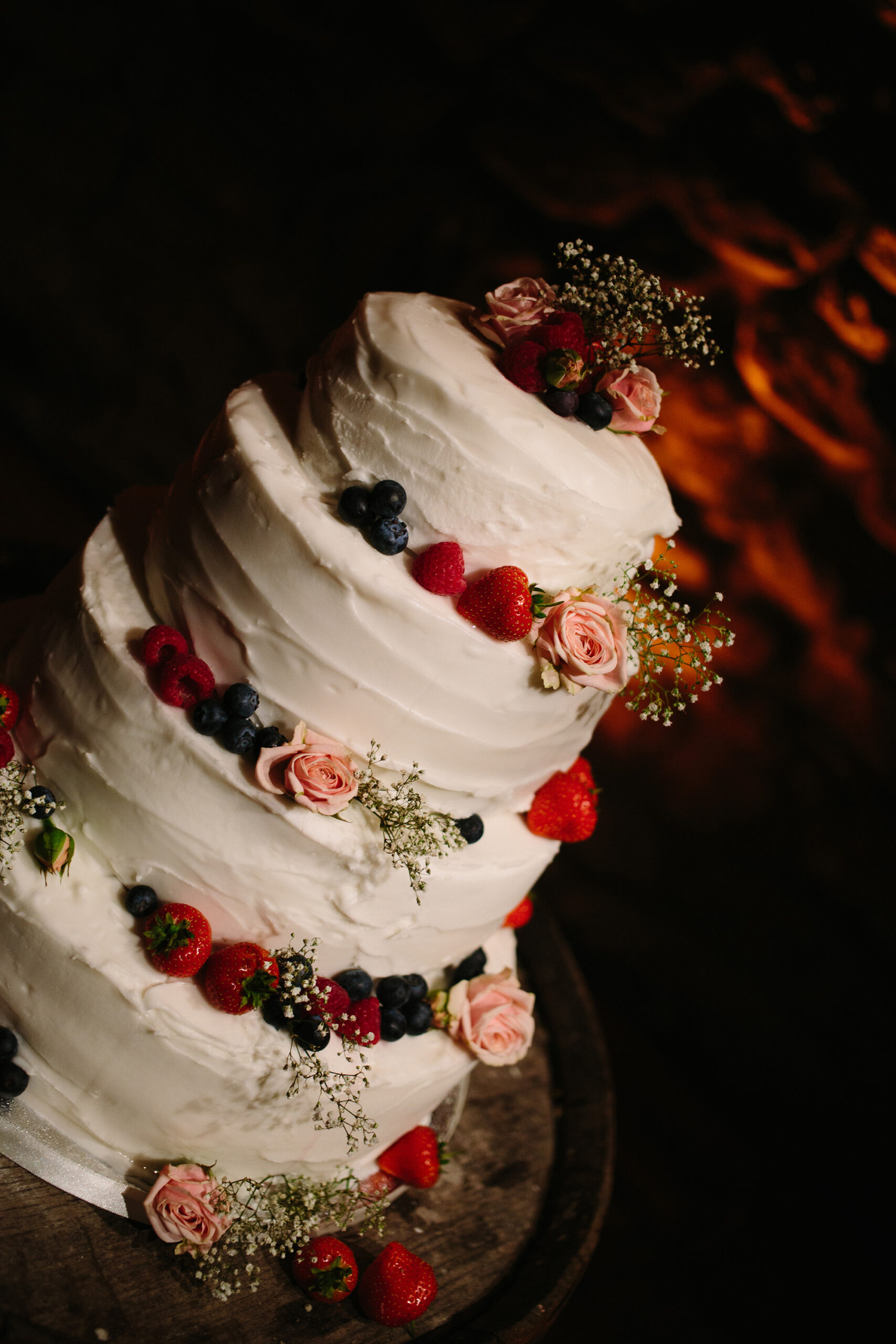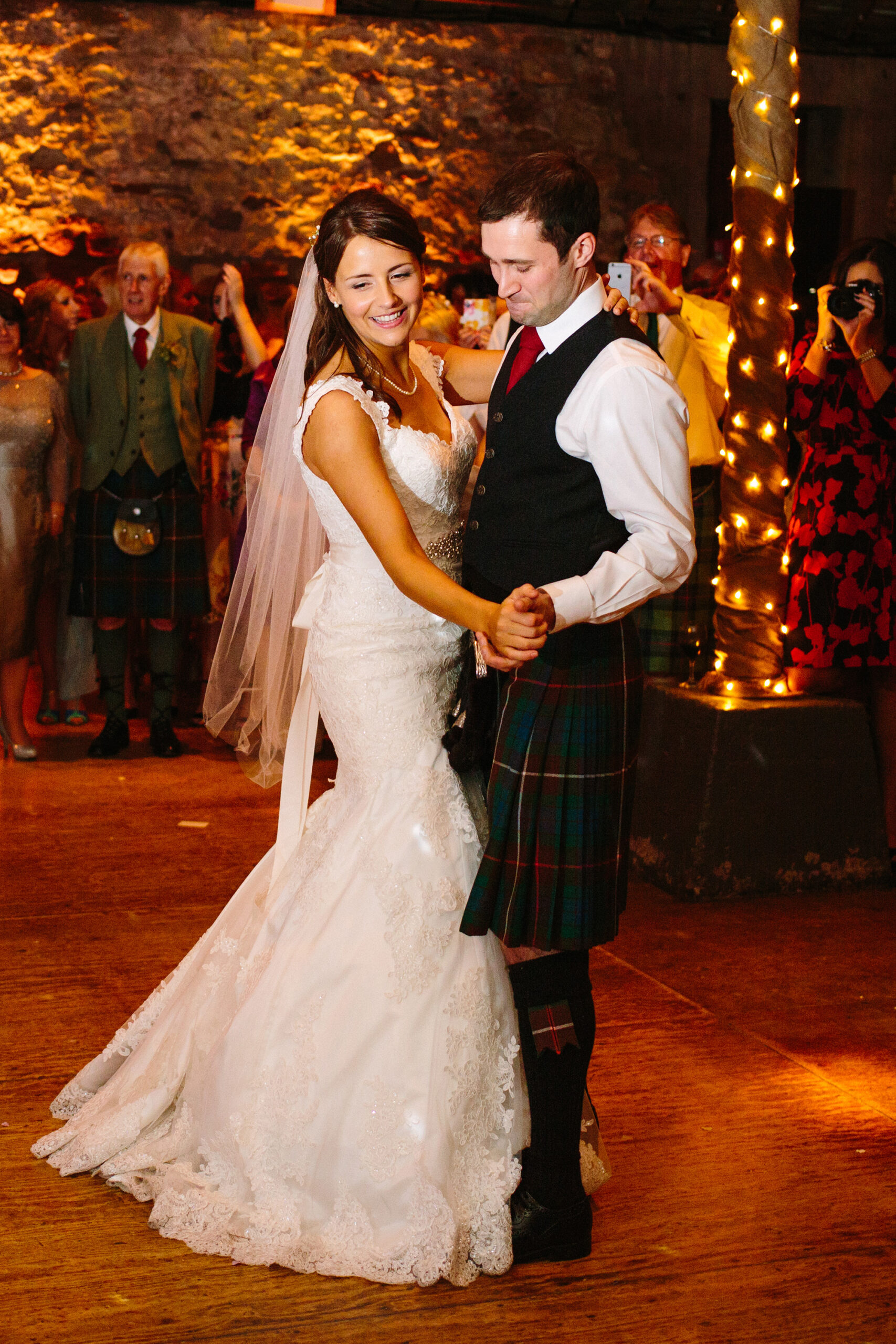 "It really was the best day every and absolutely worth every penny and every effort that went into it."
Video by Edinburgh Wedding Videos.