Not even Lucy Sanderson's fear of heights could get in the way of partner Luke Smith's romantic proposal atop the Wheel of Liverpool.
It was Valentine's Day and Luke, 24, had hired a limousine to whisk them to the wheel's VIP pod, aptly named Lucy in the Sky with Diamonds.
"I'm terrified of heights," Lucy, 23, explains.
"As we set off I burst into tears saying I wanted to get off to which Luke shouted 'can you just shut up and let me do this!' … and he gave me the ring! After a few glasses of champagne the nerves settled and I was able to enjoy the moment. "
The Manchester couple, who met when they were 16 and have two daughters together, then began planning a crimson wedding, their own twist on tradition.
The pair married on February 14, 2015 in front of 110 guests at The Monastery, Manchester, a historic monastery converted to a unique venue that also hosted the couple's reception.
Lucy had an entourage of four bridesmaids and nine flower girls to help her up the aisle and her scarlet gown made a stunning contrast to the rest of the bridal party's white dresses.
"People did say how relaxed and informal the wedding was with a big emphasis on family and friends," Lucy says. "It was the most perfect day."
Photos courtesy of Kellianne Photographer.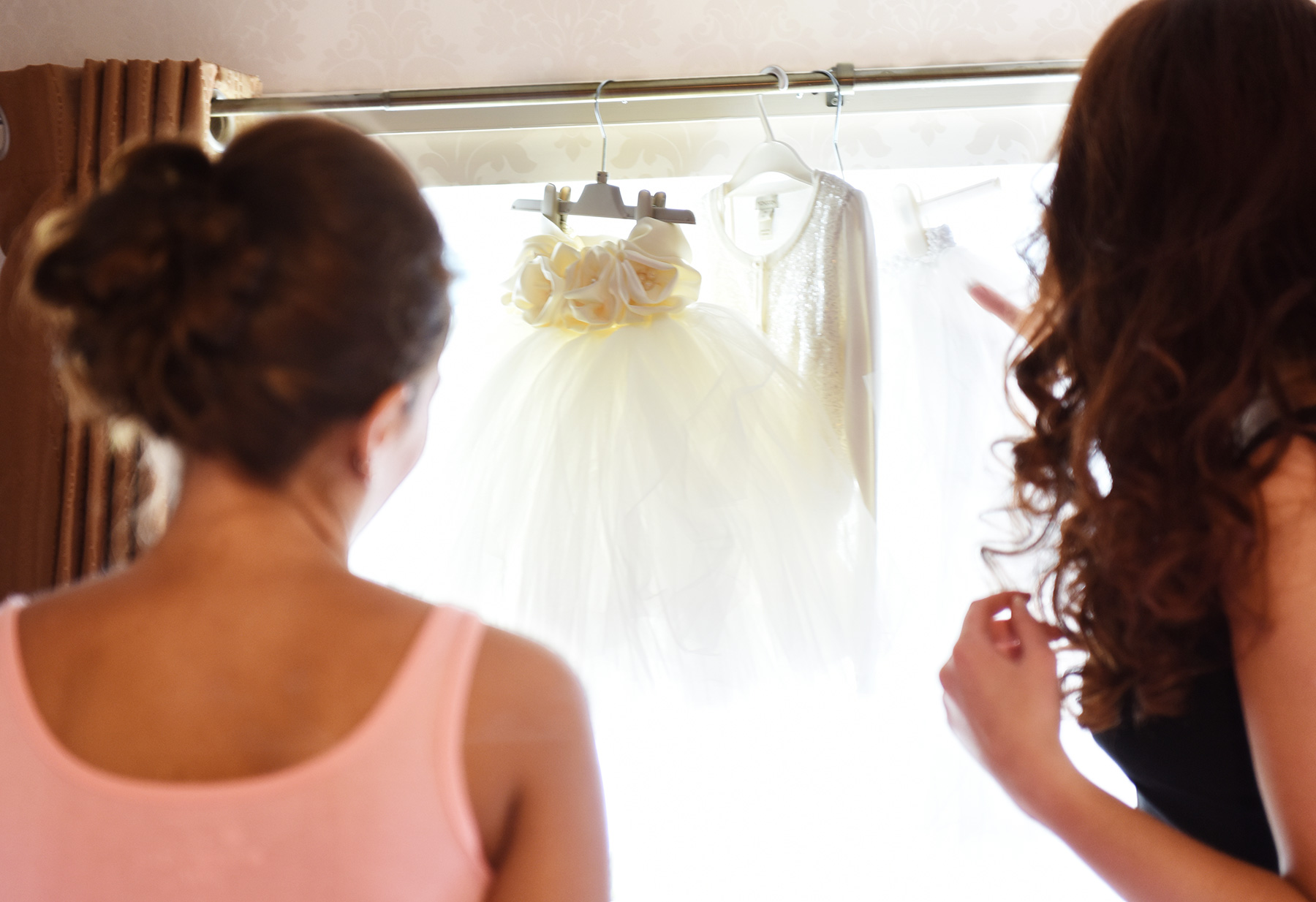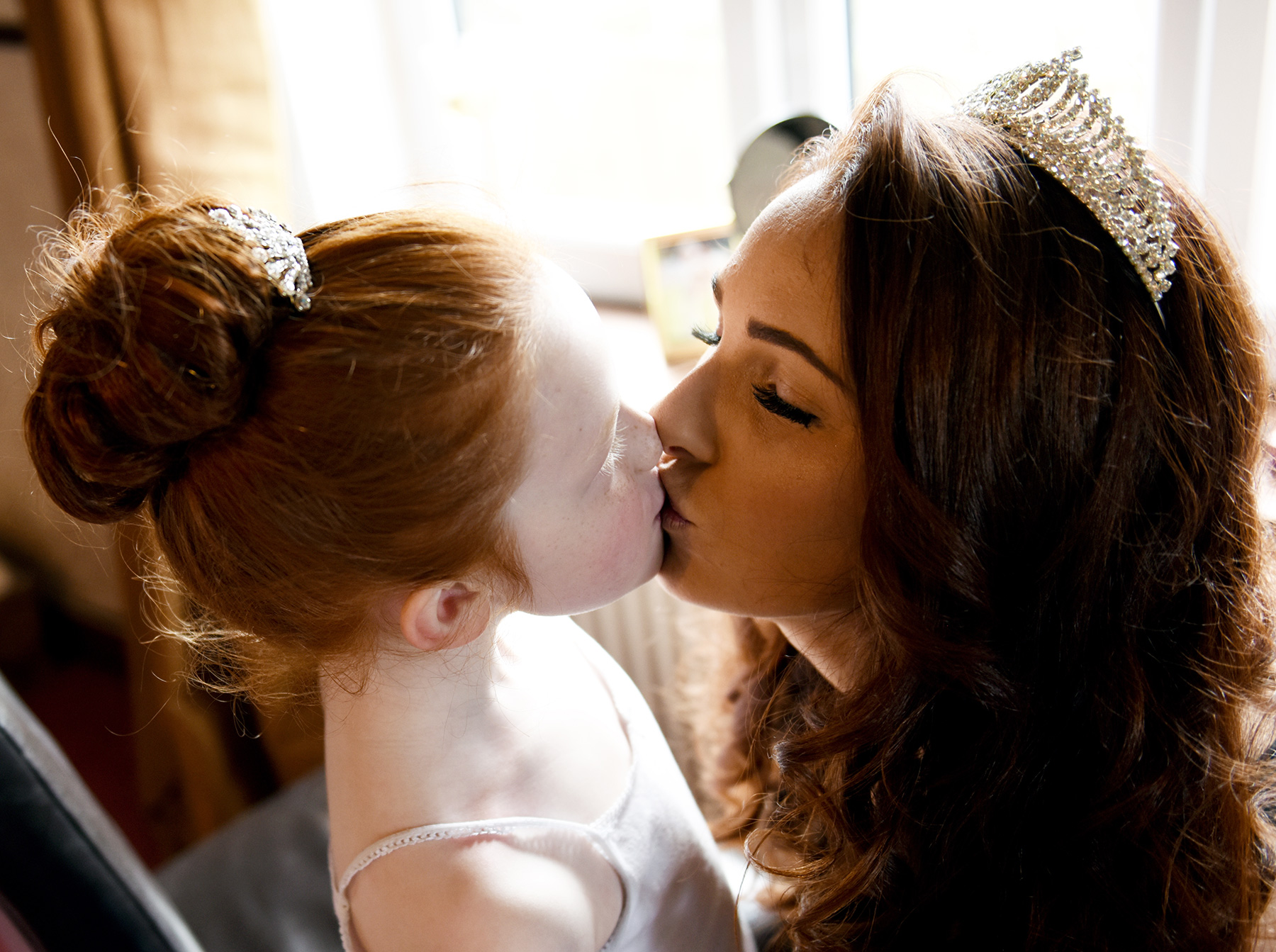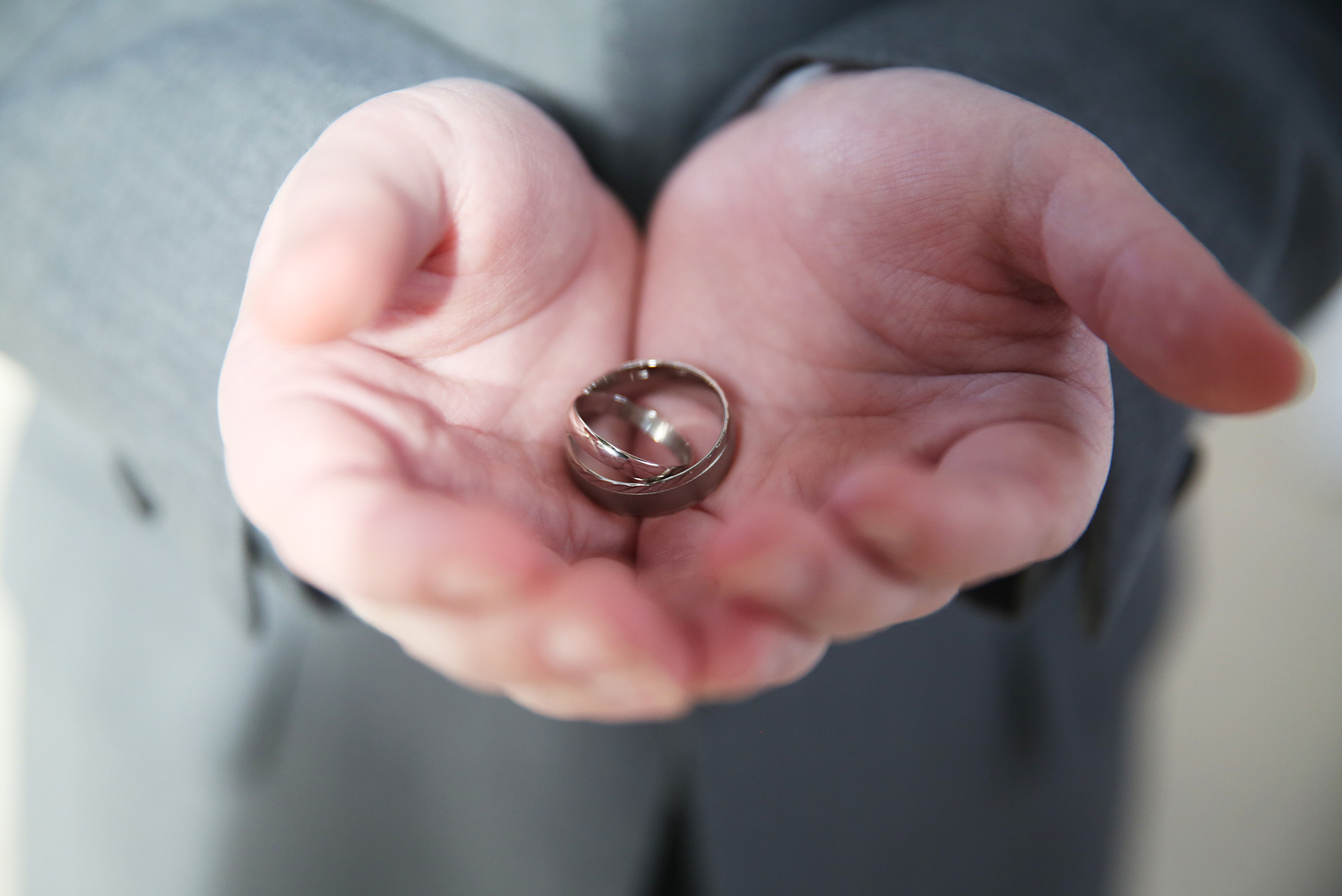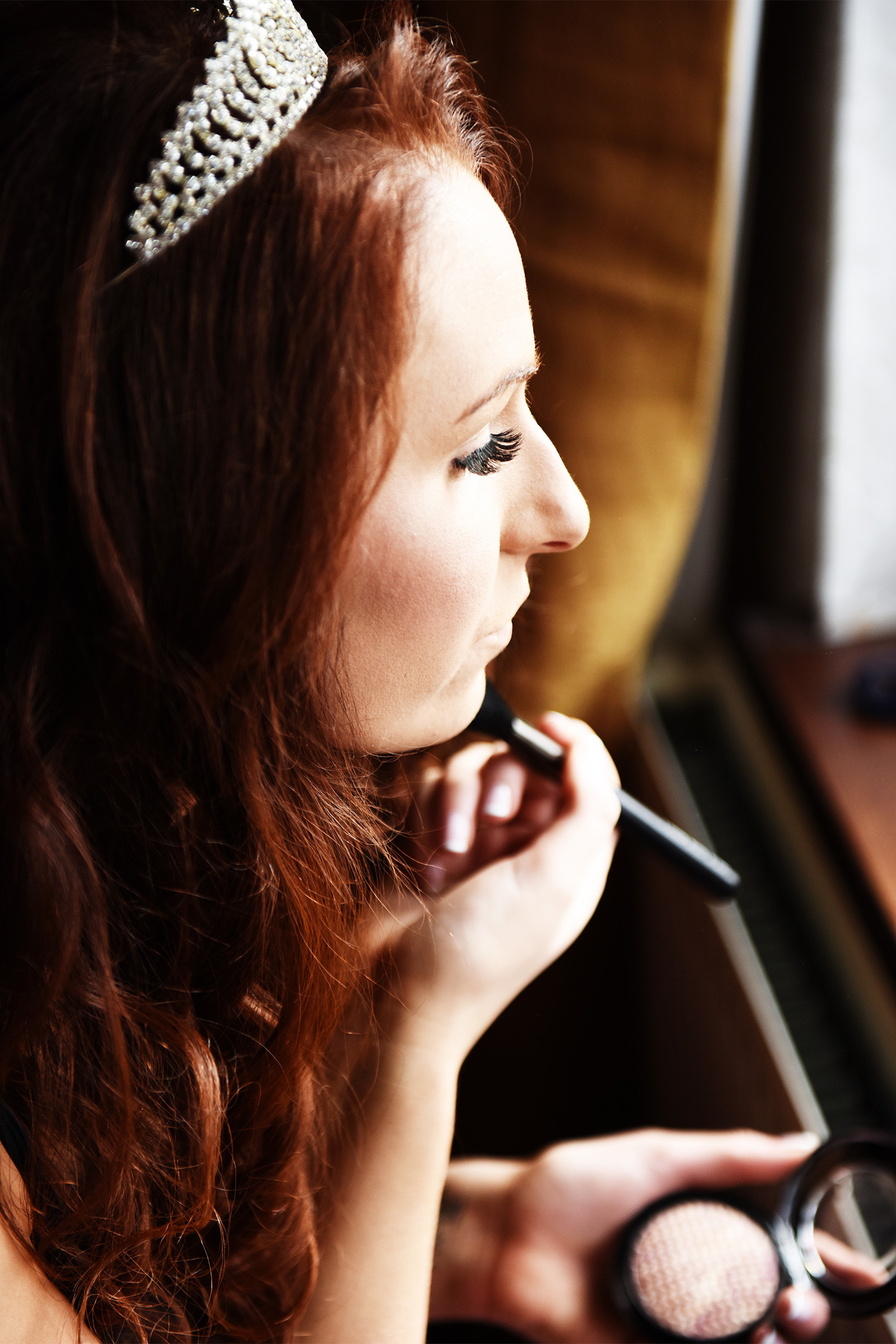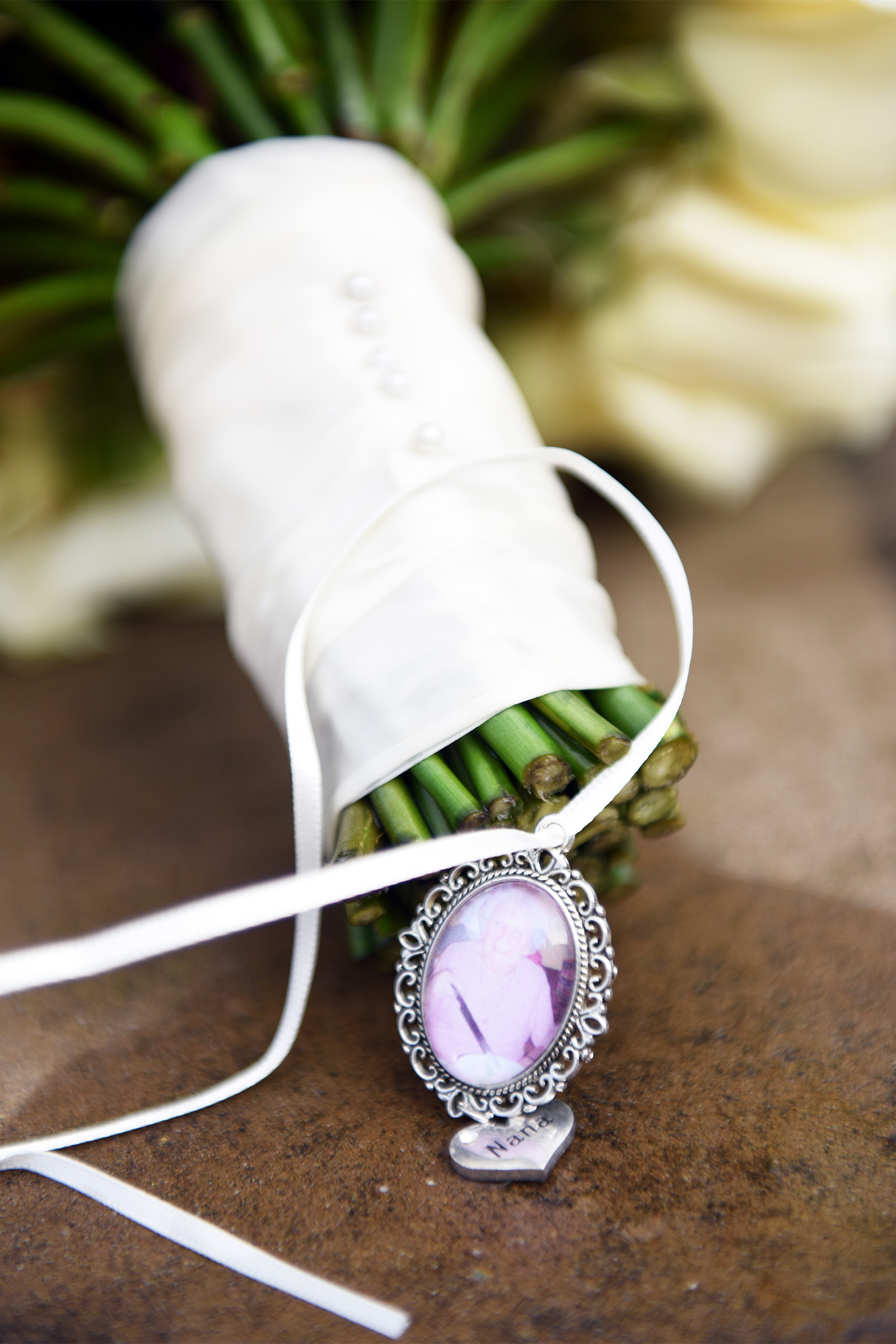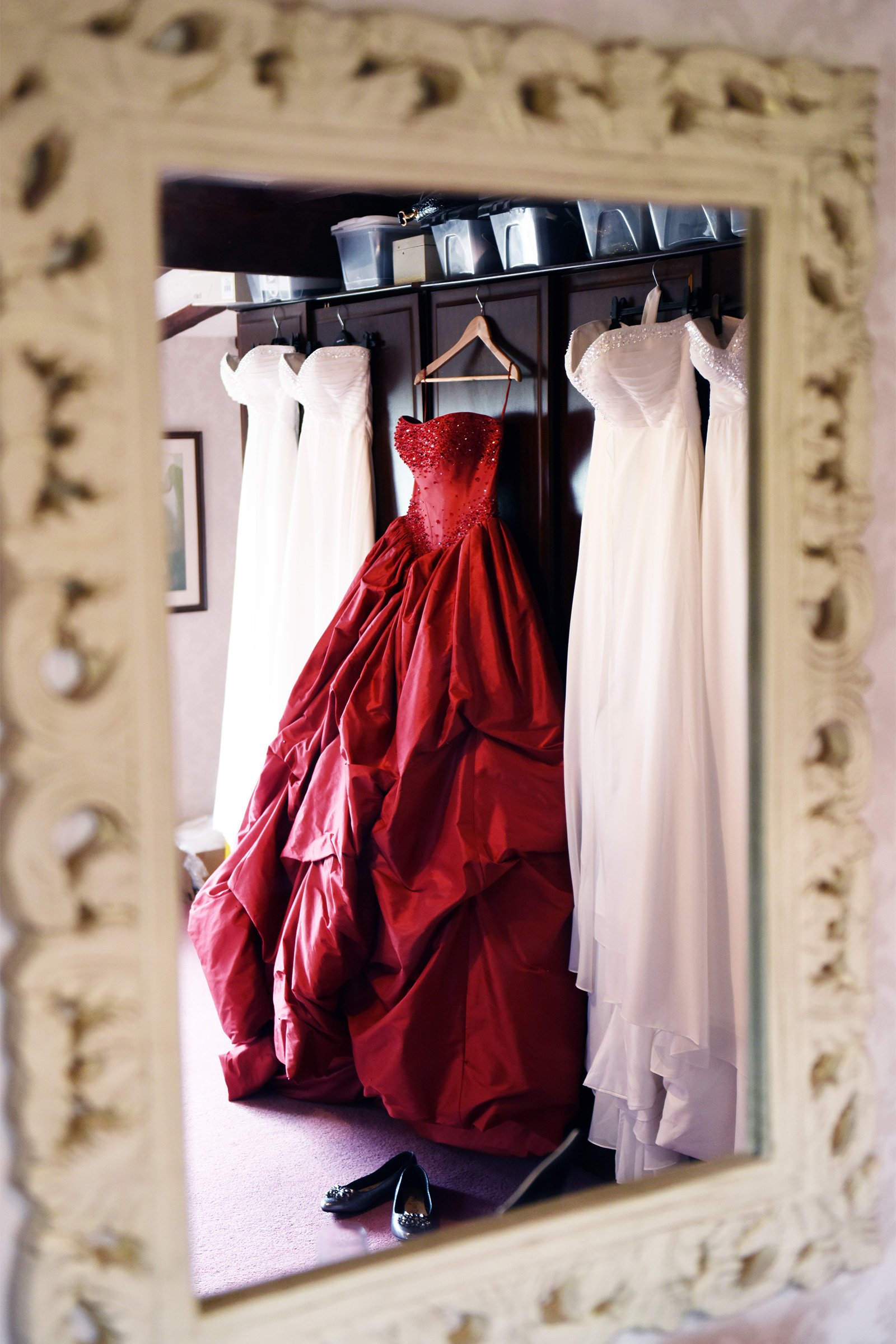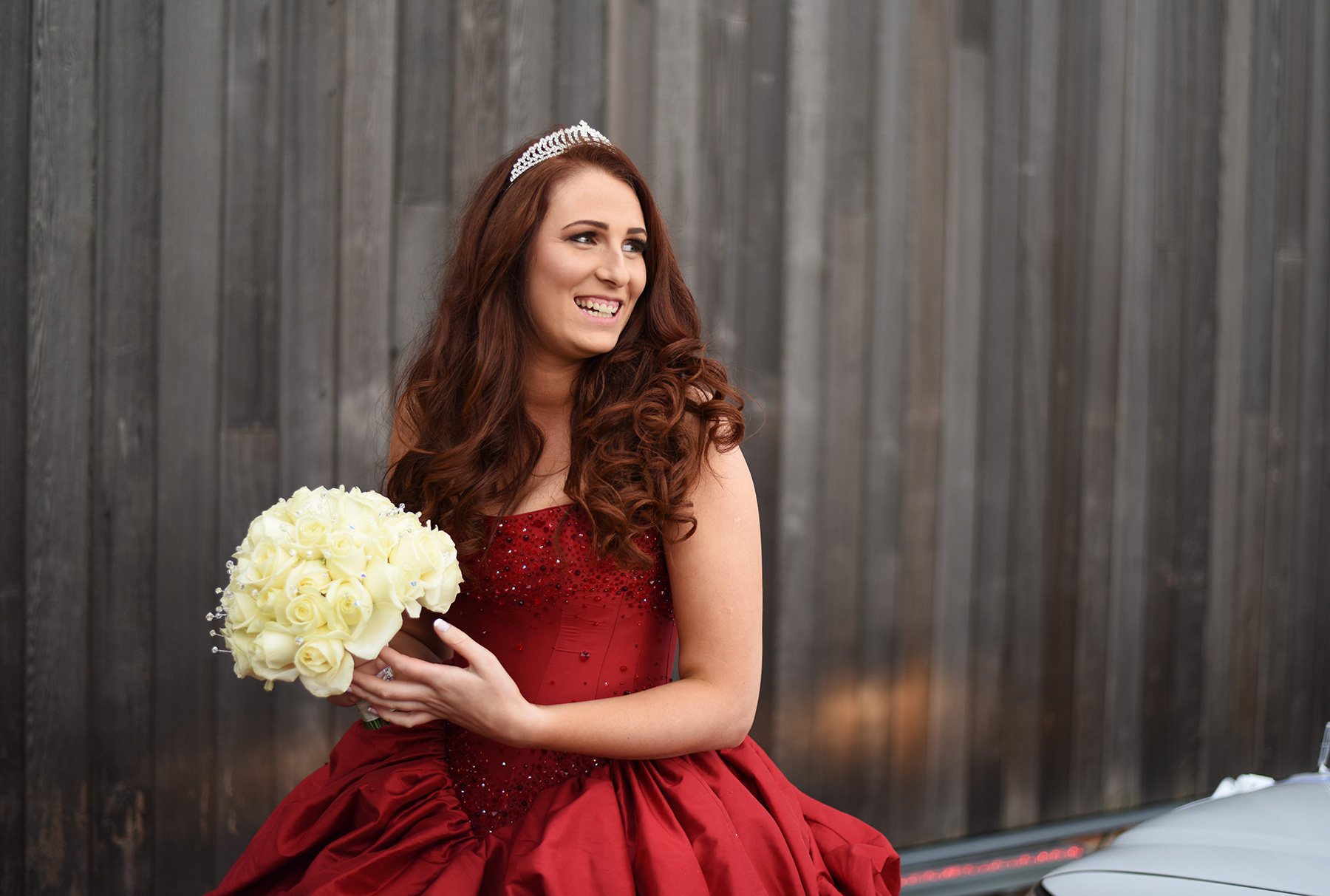 "My theme was red until I found a red wedding dress [from The Bridal Gallery] and decided that everything else should be white," says Lucy.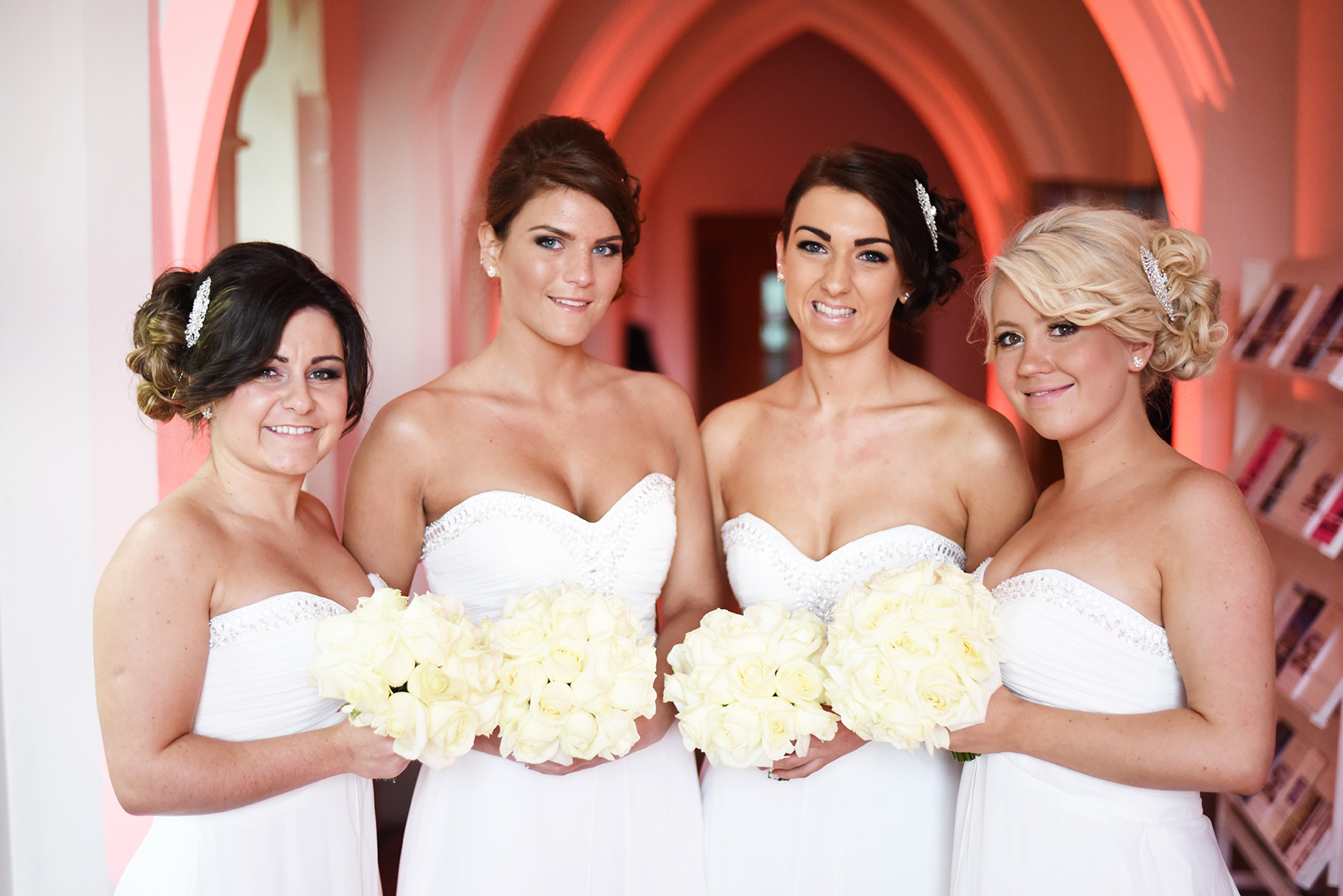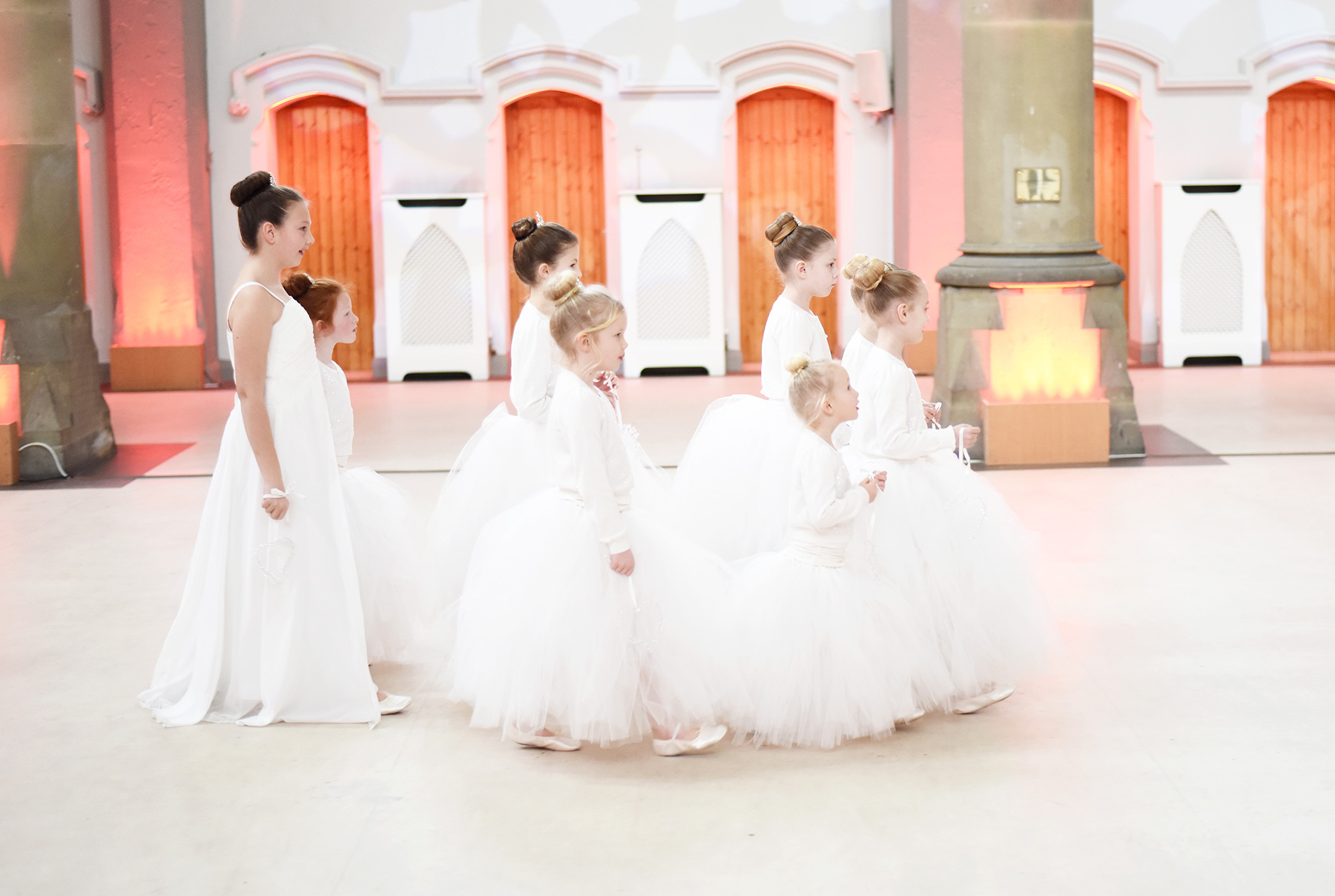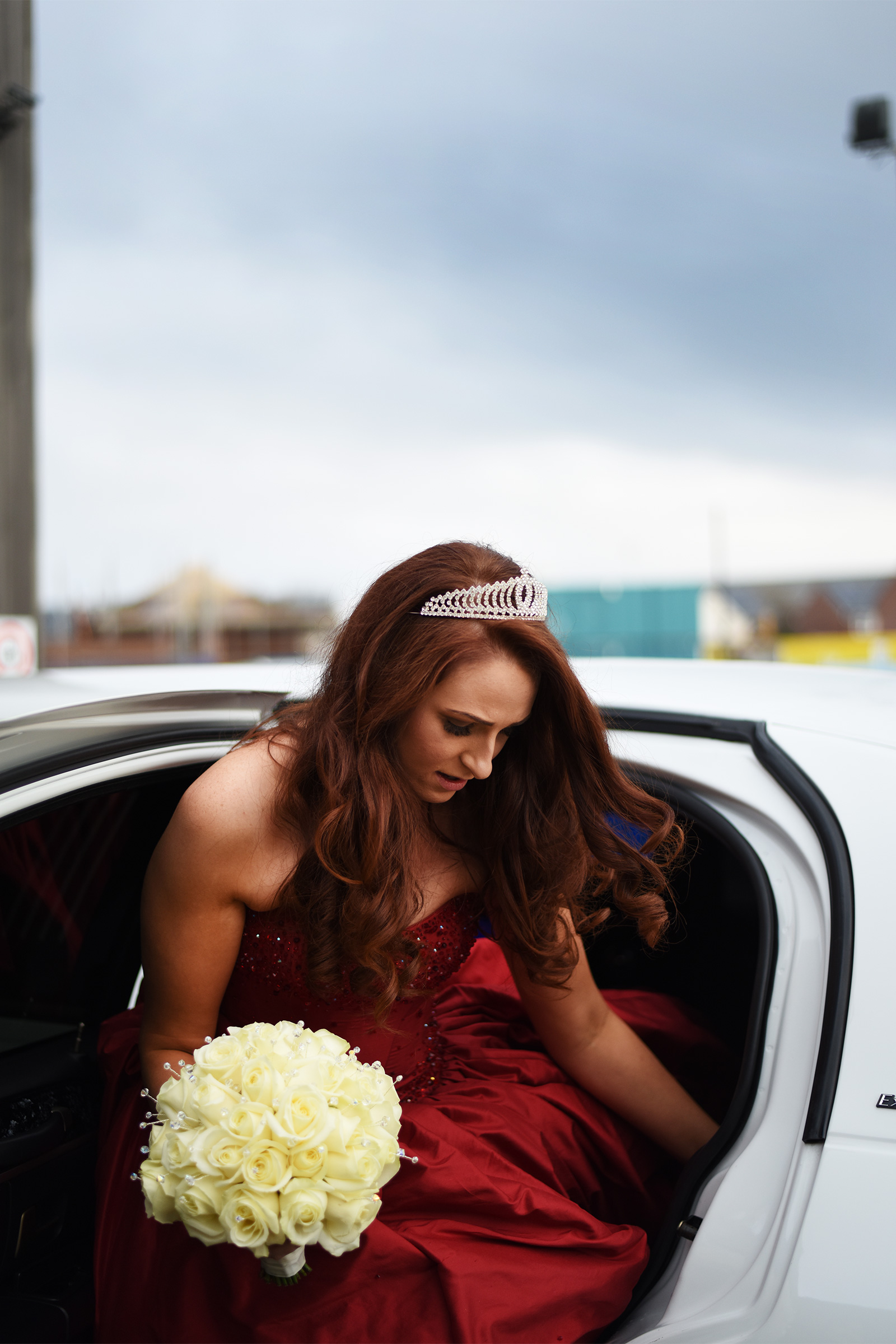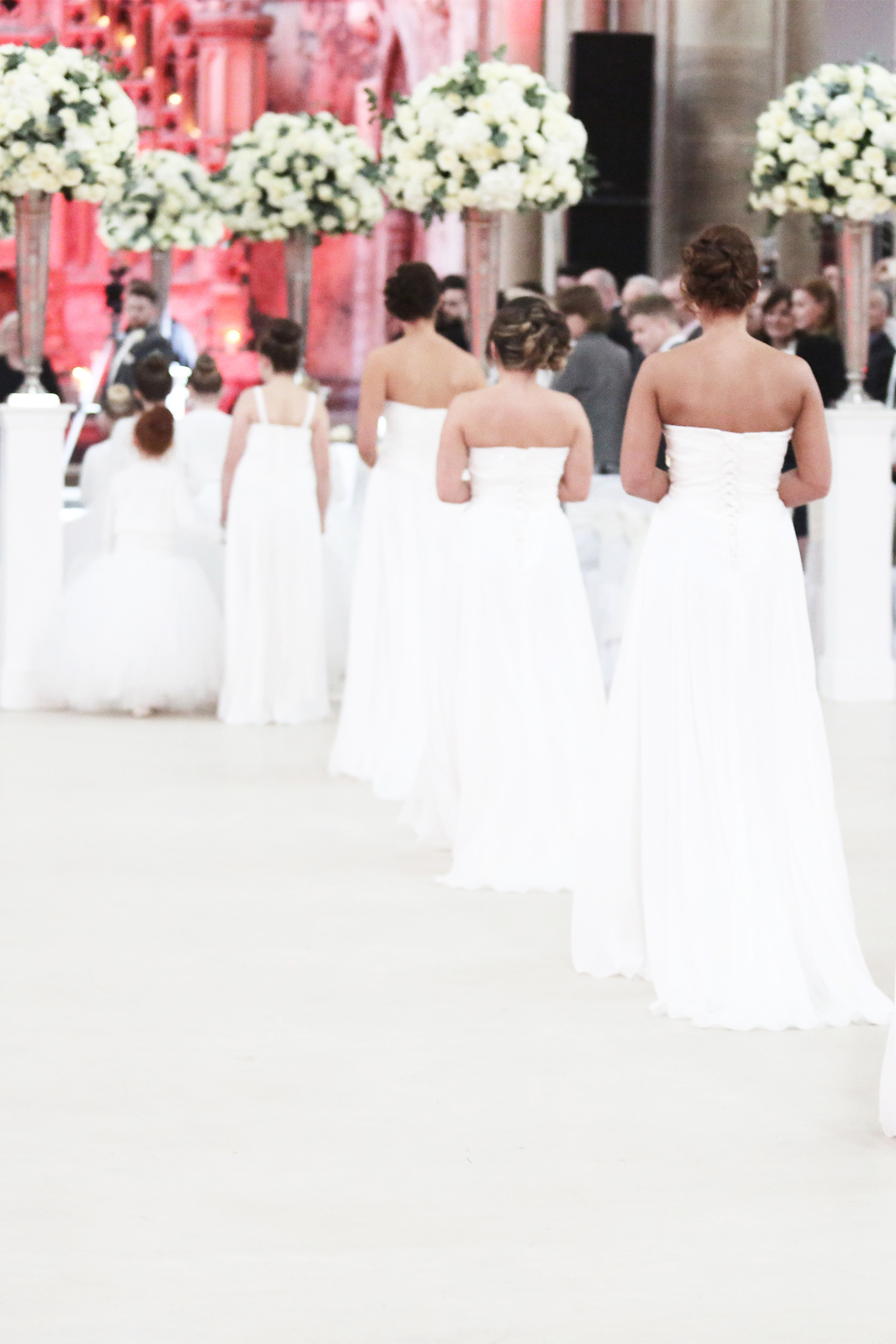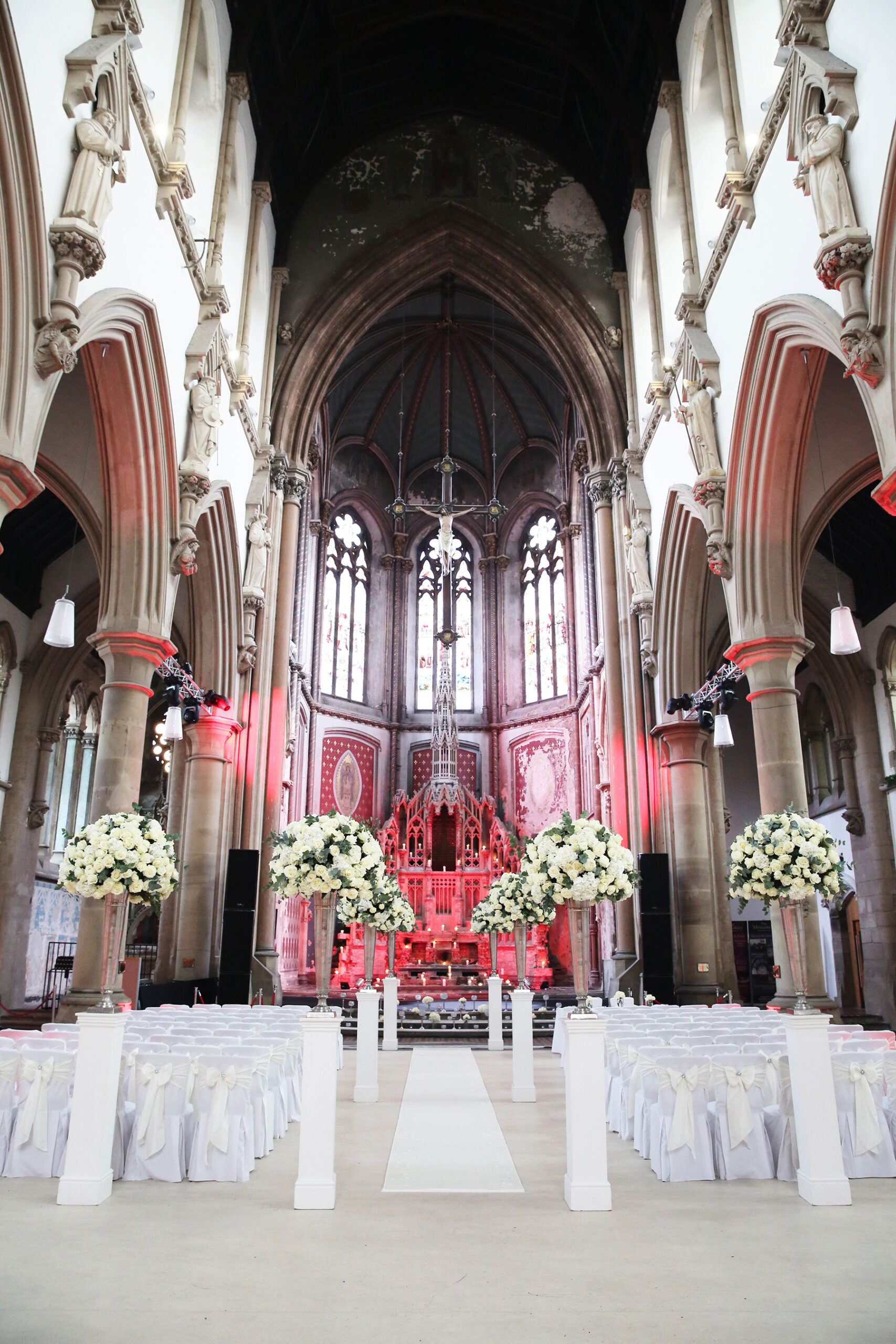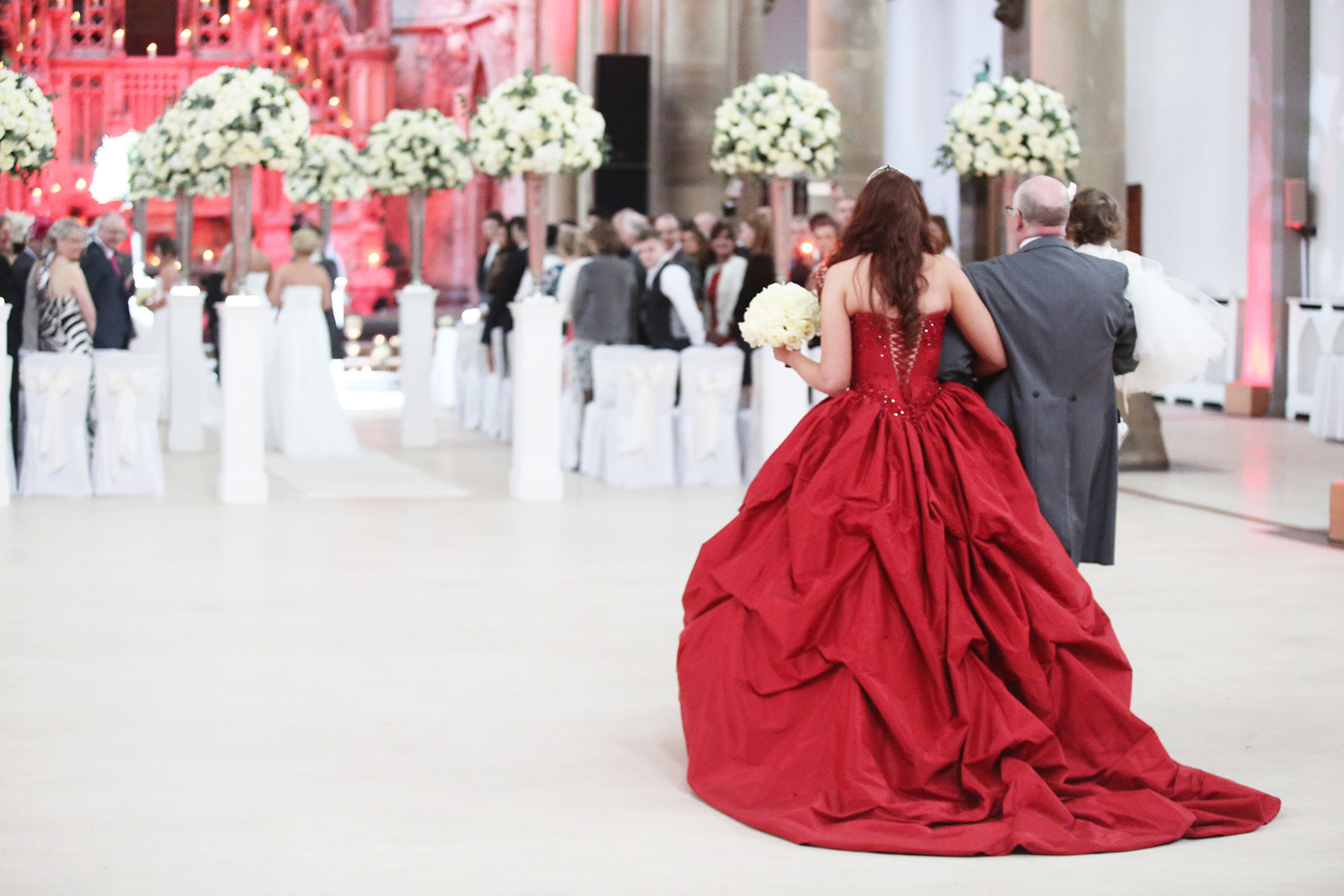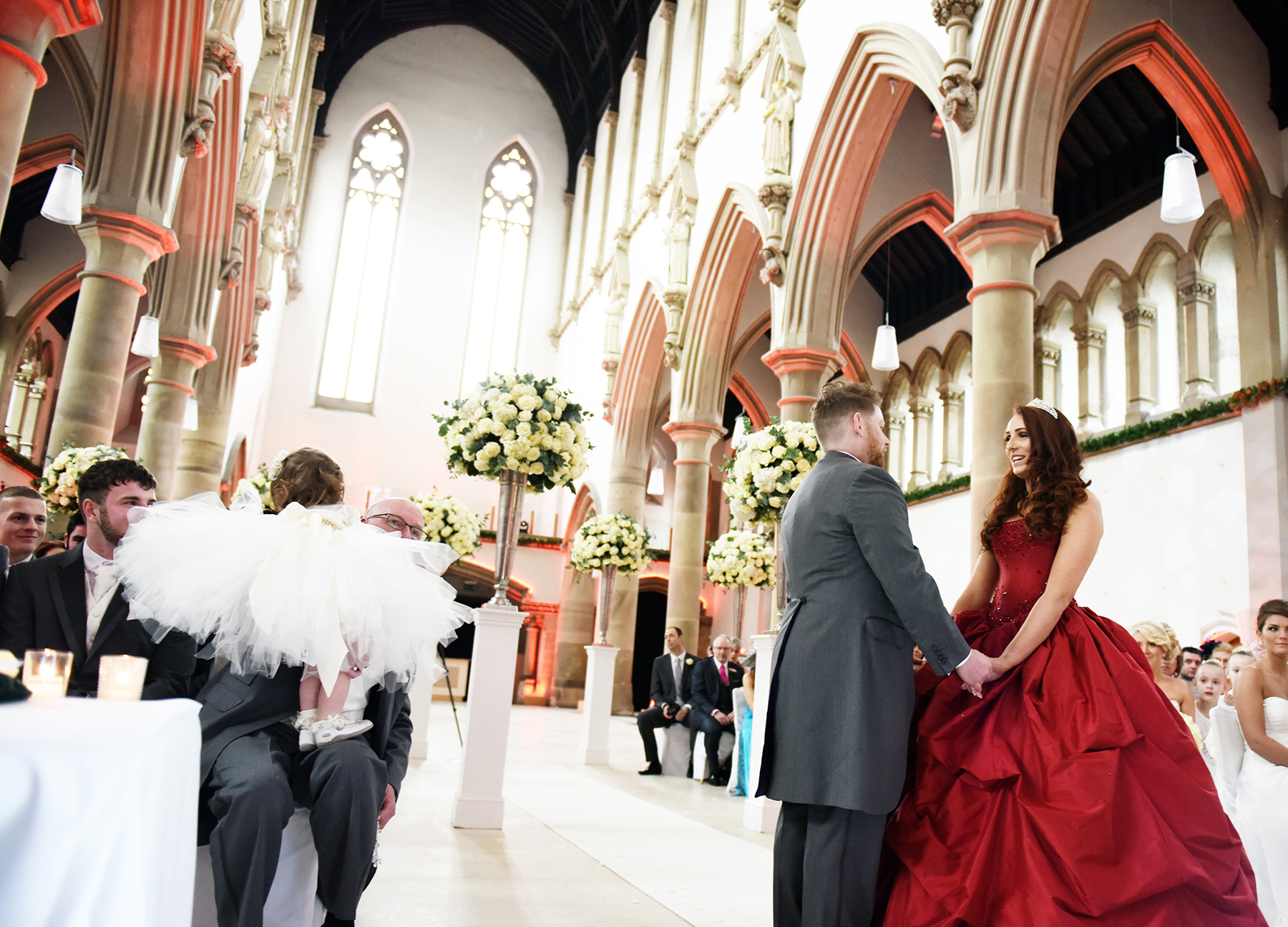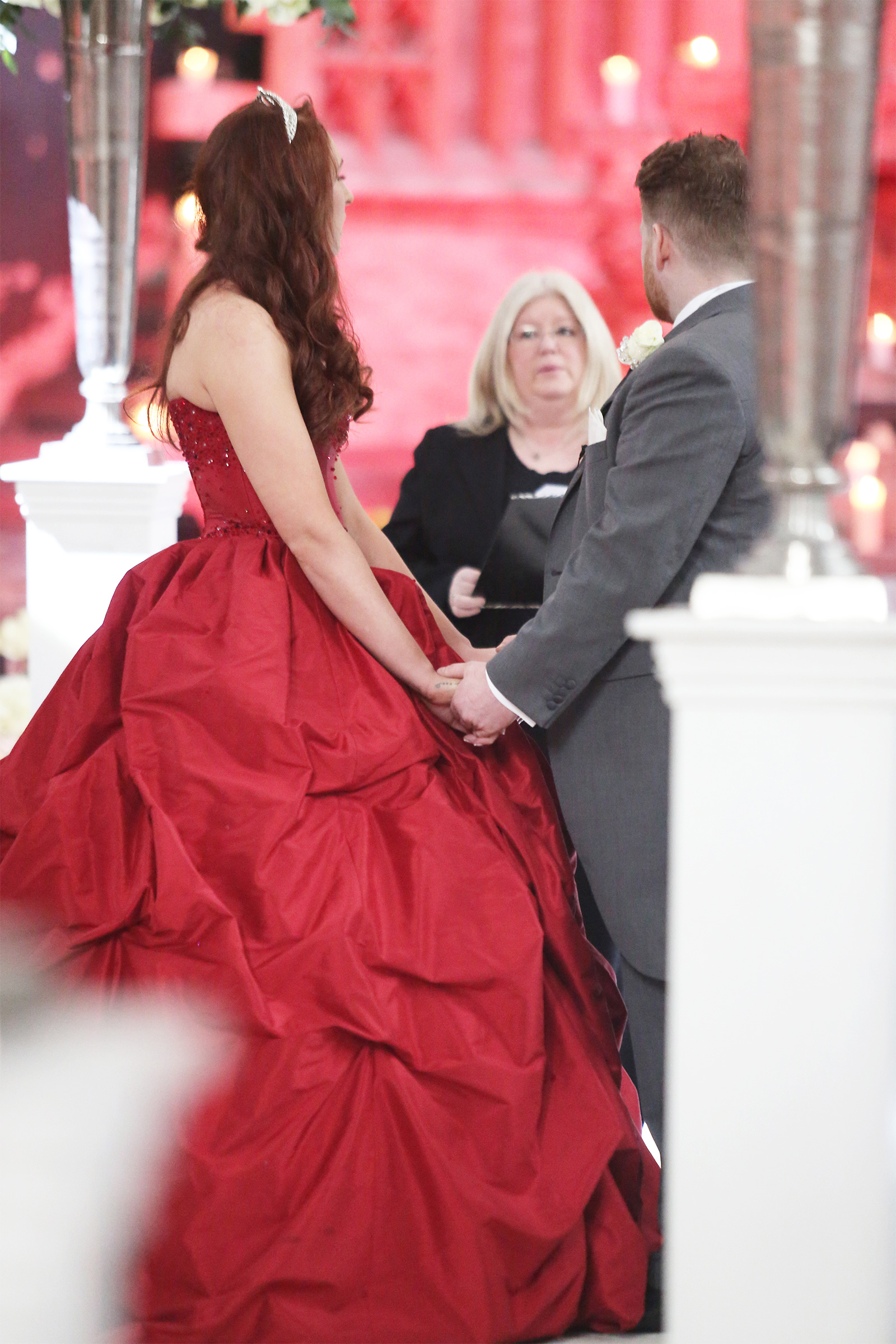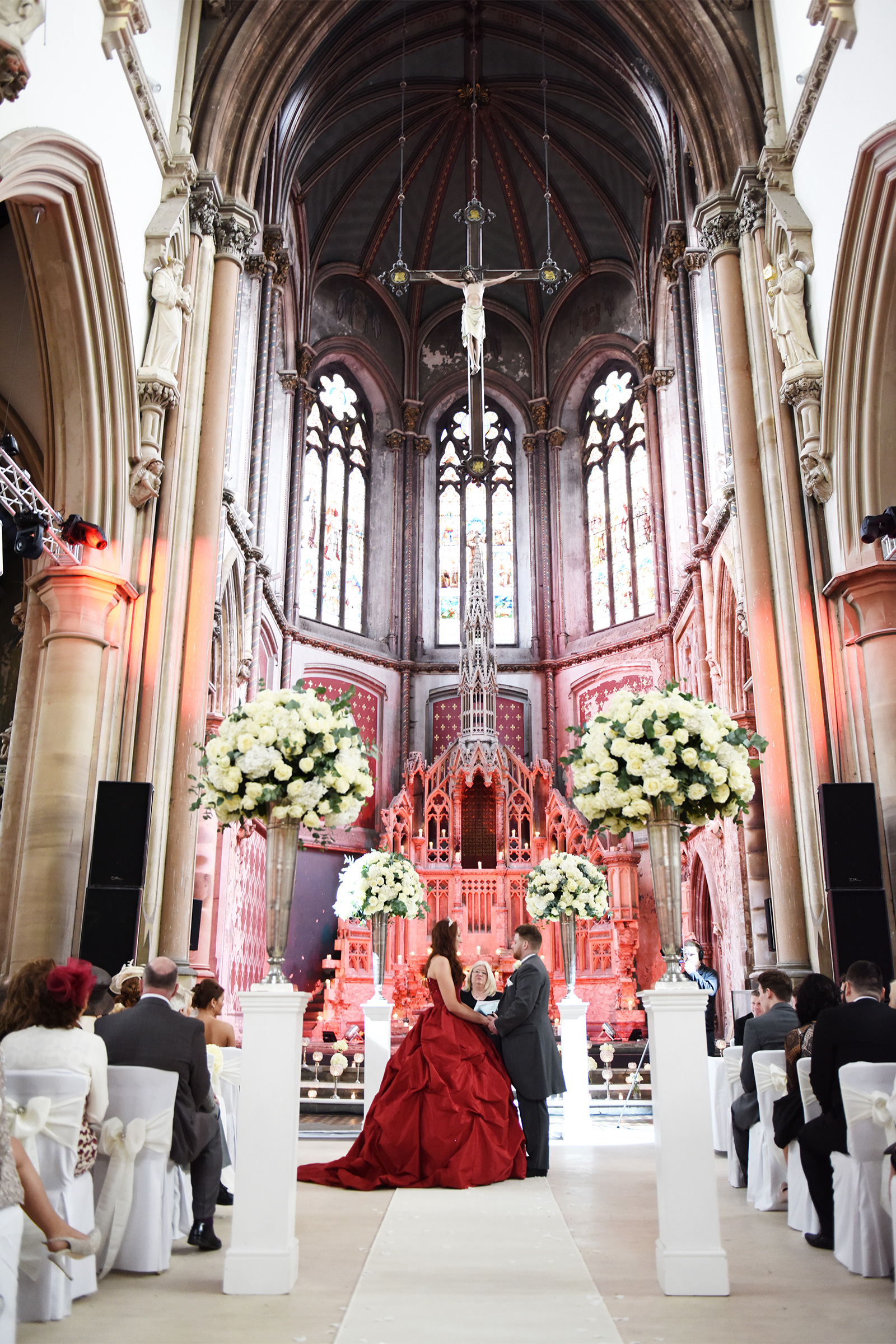 "I wanted an outdoor summer wedding," comments Lucy, "but when I came across The Monastery, I fell in love."