count: 0
final comp type:
latest ending comp date:
todays date: 2021-11-30 05:19:35
this is when the voting should NOT show
2021-11-30 05:19:35 -
We can't get enough of online dating success stories and that of Kirsty Ziesler and Zlatko Pekusic is victory at its best.
The couple joined the world wide web of love with trepidation but within weeks of chatting met in person. Any boy did things escalate quickly! "We were engaged one year later," says bride Kirsty, 28. "He was not like anyone I had met before; sweet, caring and very funny! We clicked – pardon the pun."
Zlatko, 31, proposed on their one year anniversary in the Grampians, Victoria, with Kirsty's grandmother's diamond ring. "Unbeknownst to me, Zlatko had asked my parents' permission before we went away," she says.
Kirsty had always dreamed of a traditional wedding and made sure every moment of planning for the October 10, 2013 day was personal. "Choosing my wedding dress was such a special moment with my mum. After trying on just a few dresses, when I saw tears in my mum's eyes I knew for sure I had found 'the one'!"
The pair were taken by Bram Leigh Receptions in Melbourne's outer east and chose to have the ceremony and reception there. "The fairy lights, beautiful gardens and chapel were magical and I could not imagine getting married anywhere else," describes Kirsty.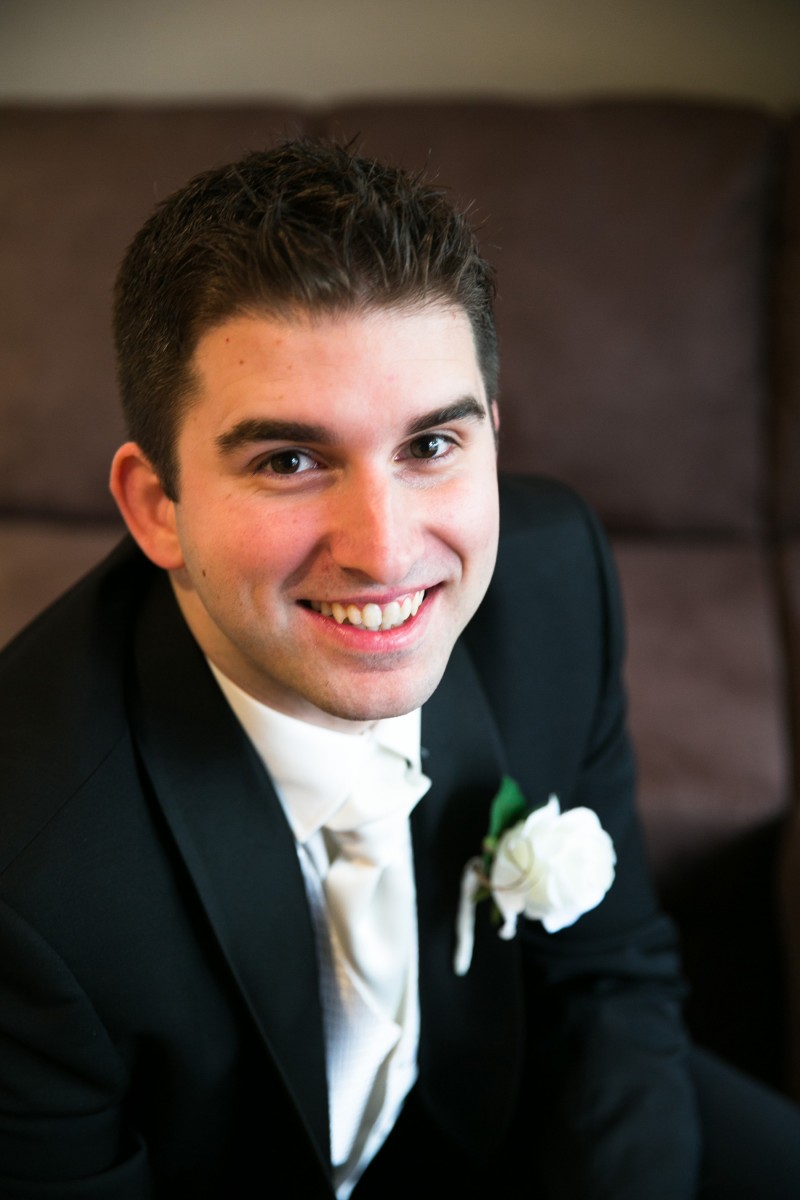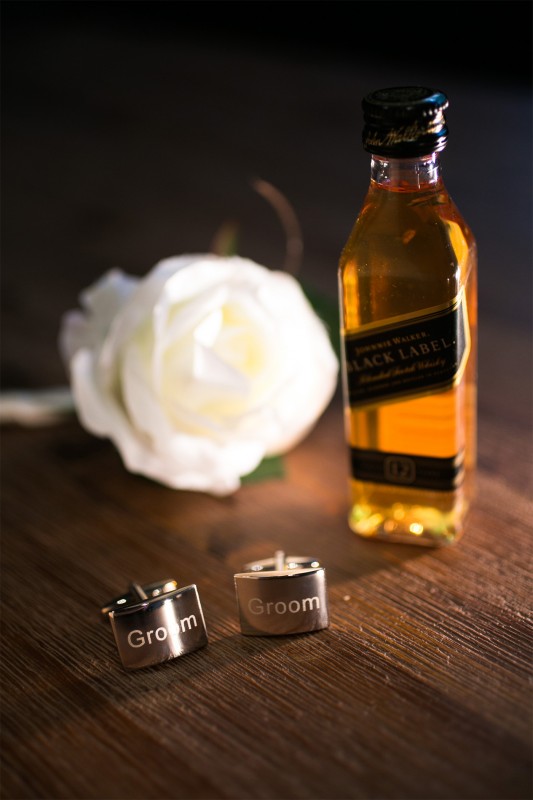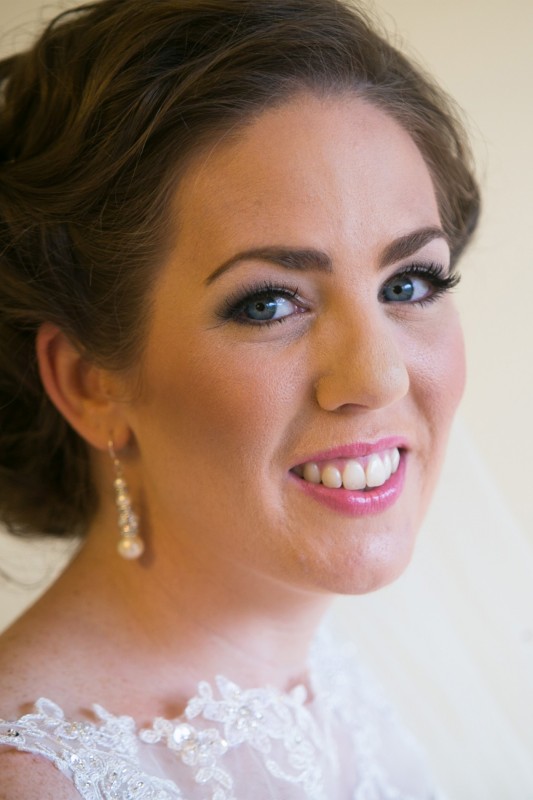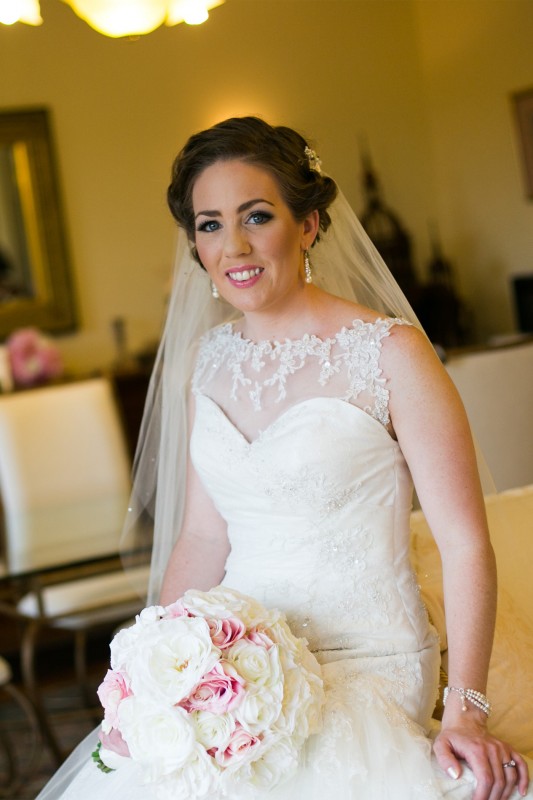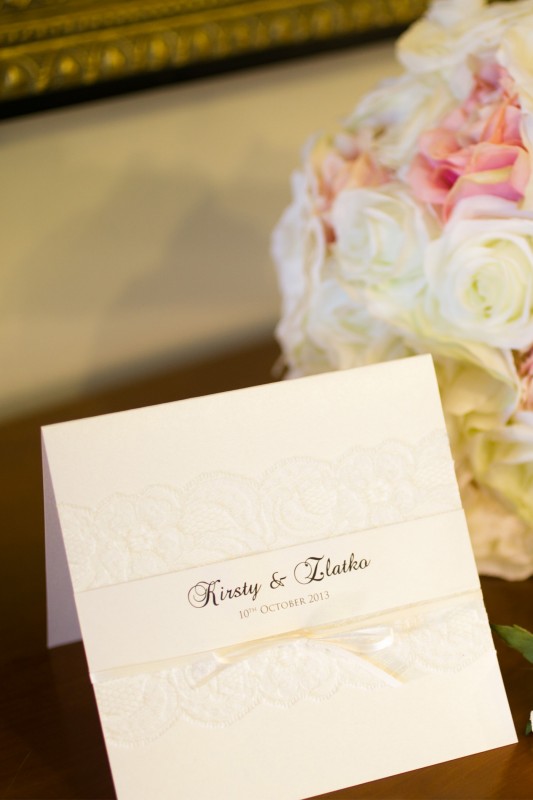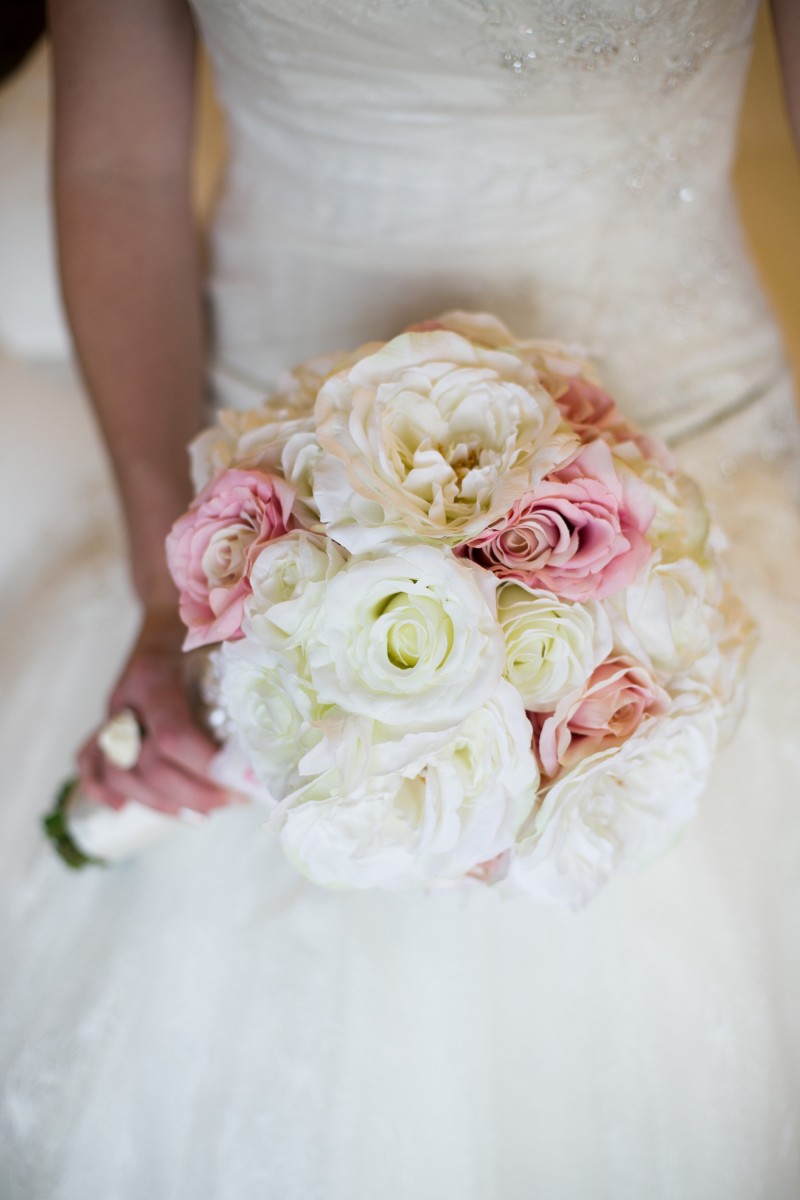 Kirsty's custom-made silk bouquet was purchase from Etsy.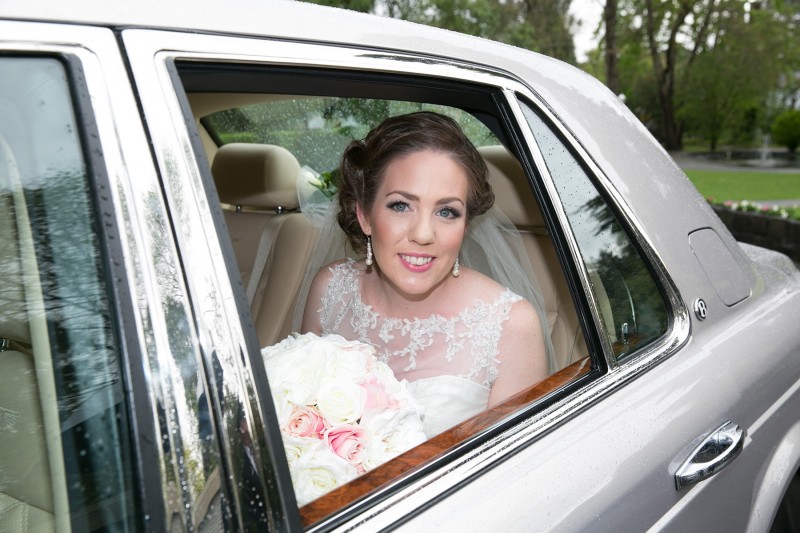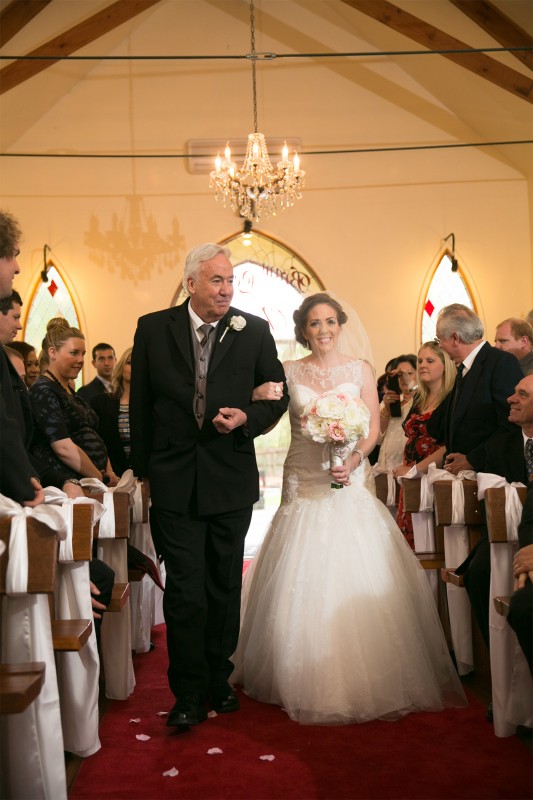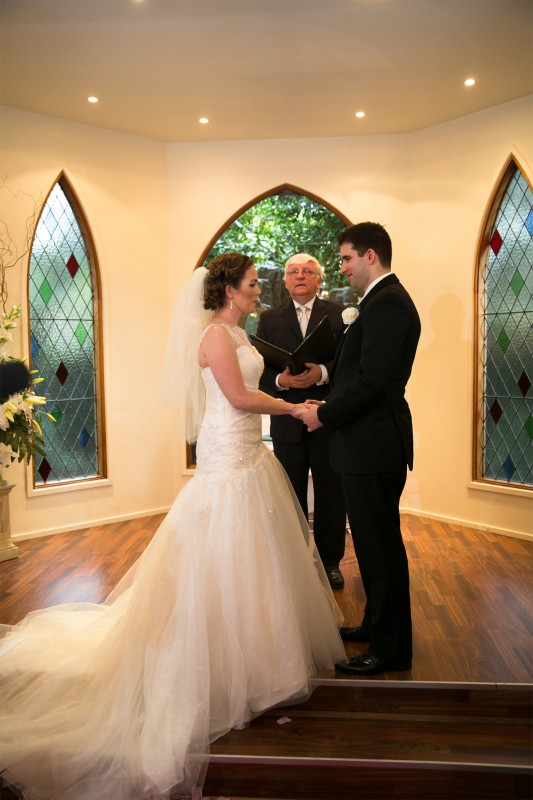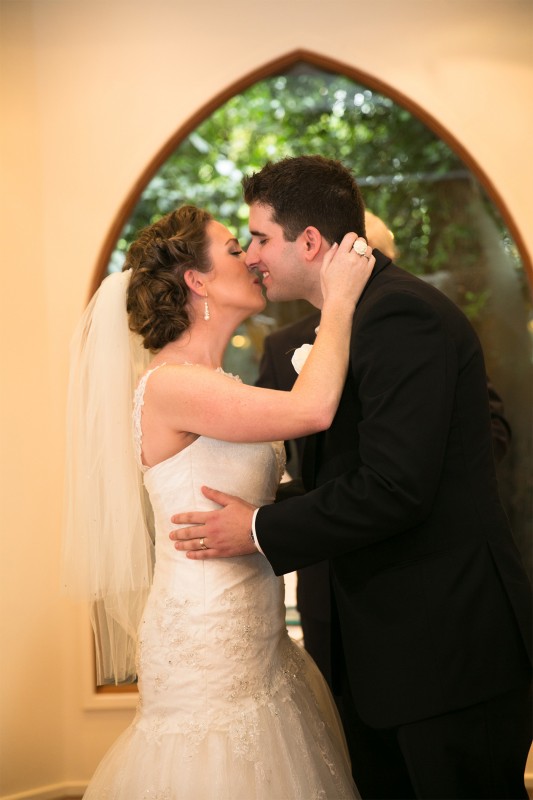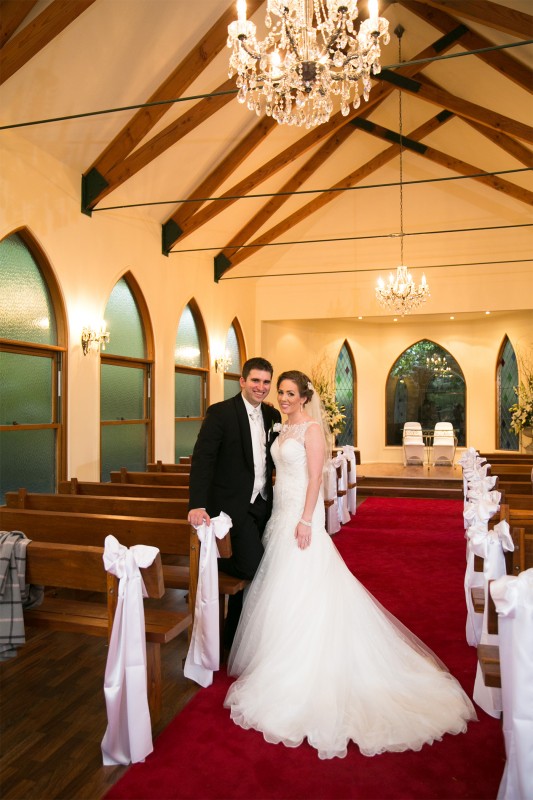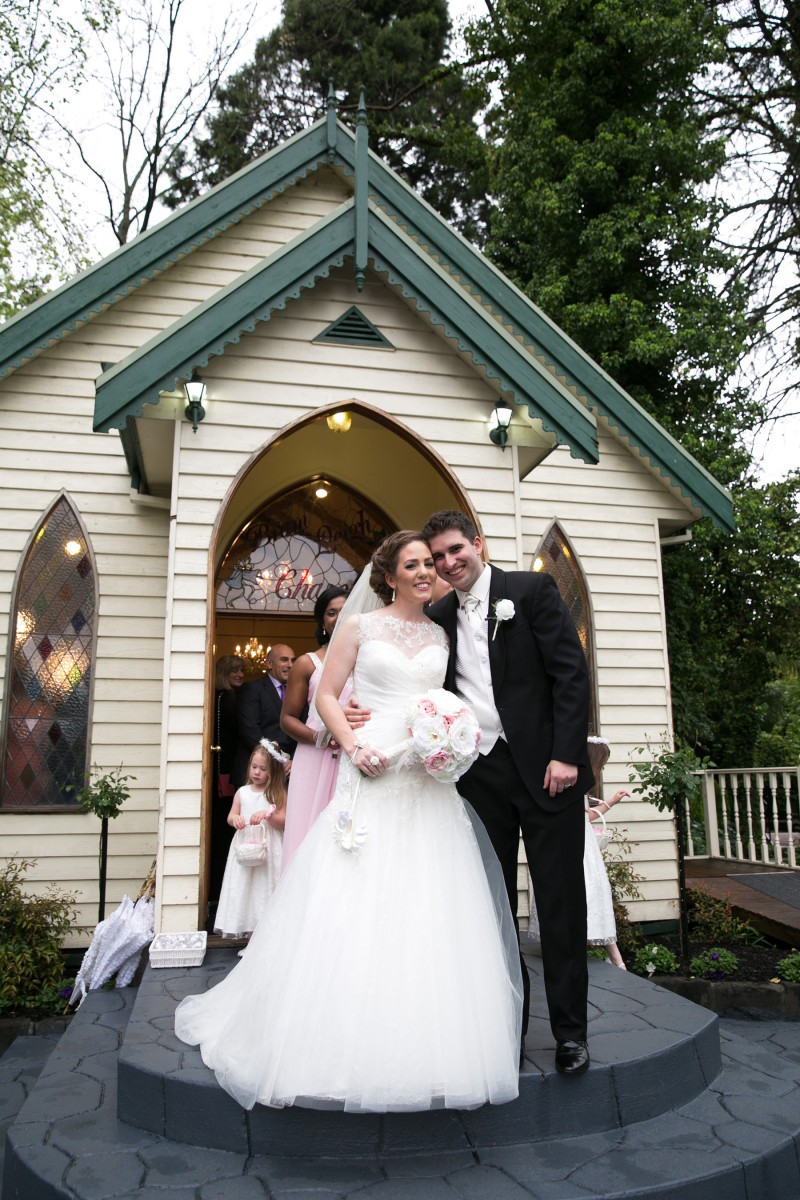 The couple were married in a beautiful chapel set amongst stunning gardens.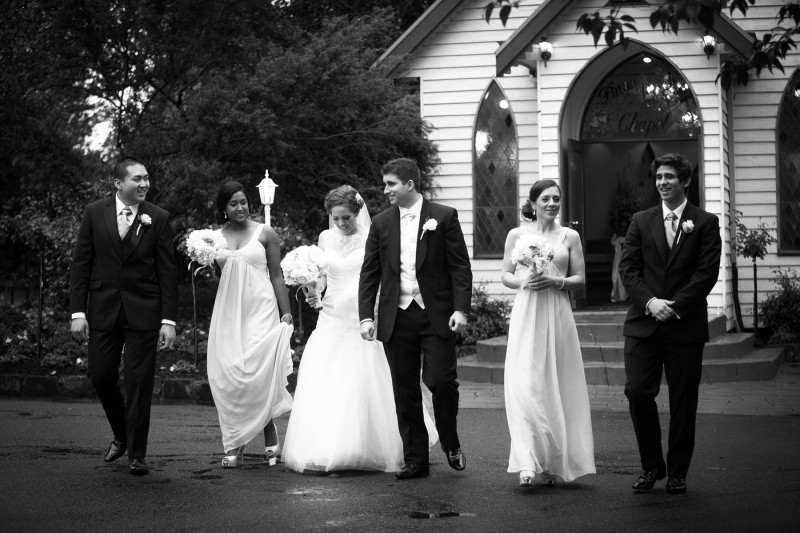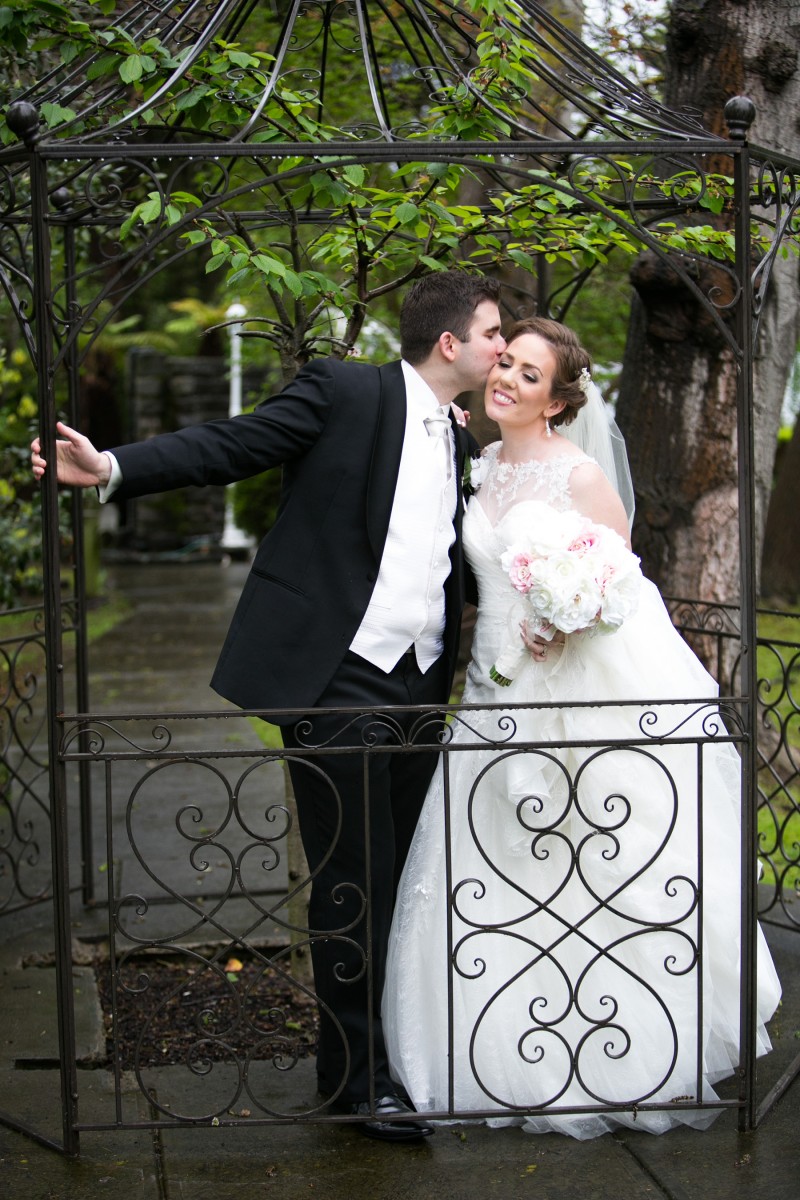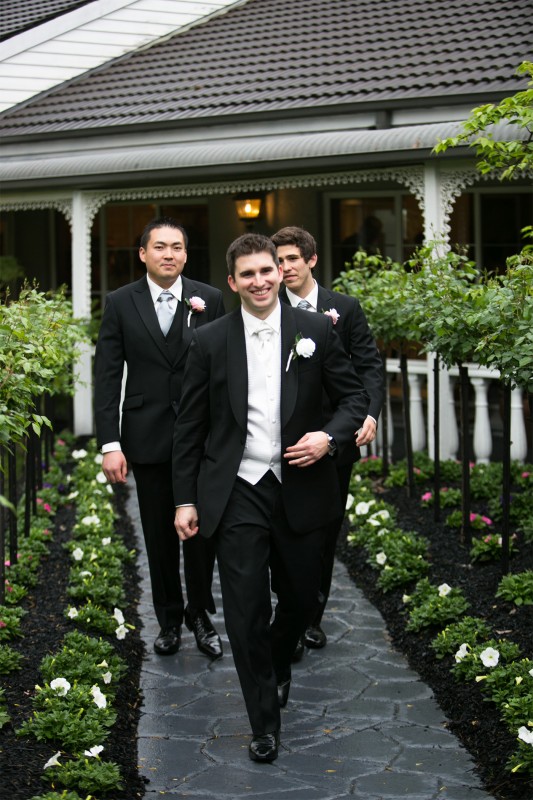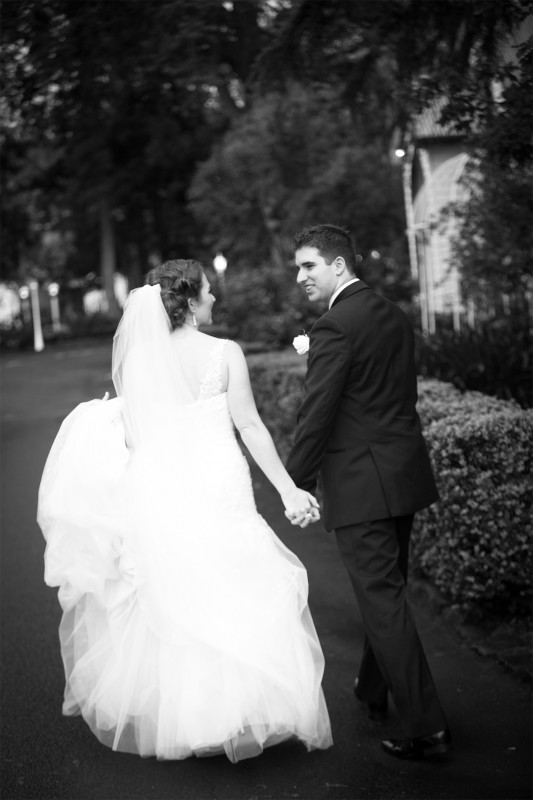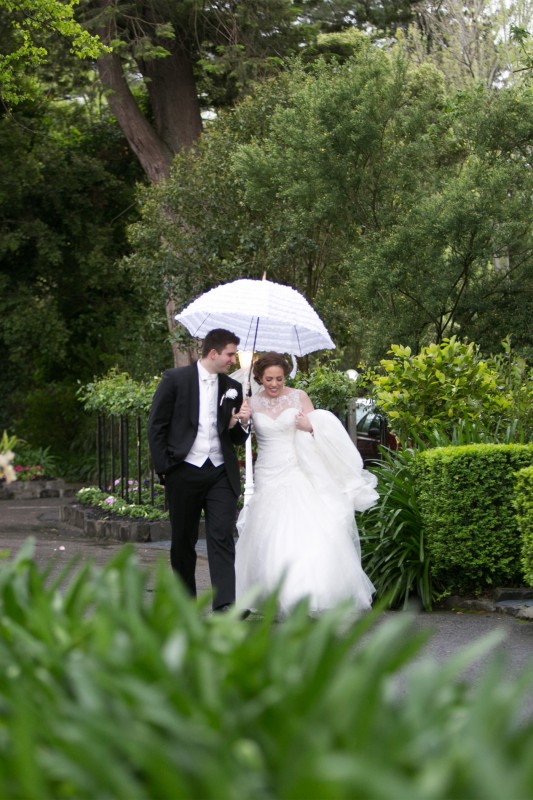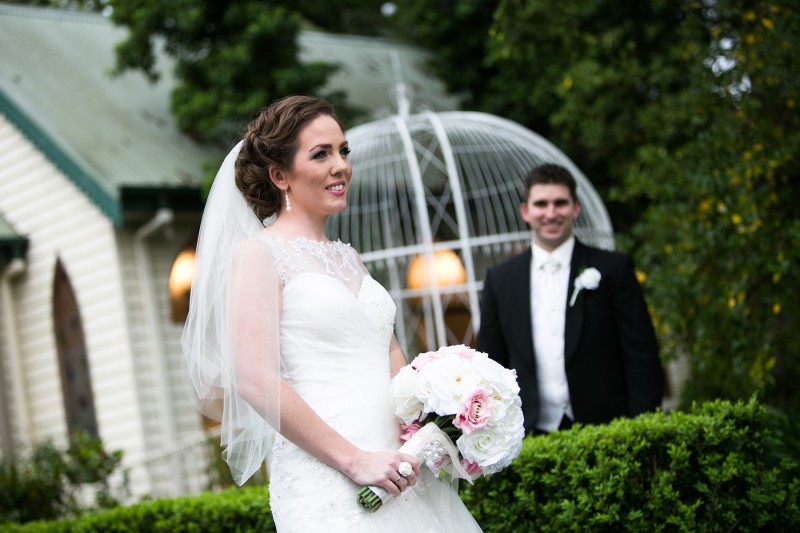 Kirsty's dress was made of ivory beaded lace and tulle with a sheer lace illusion neckline and fitted bodice.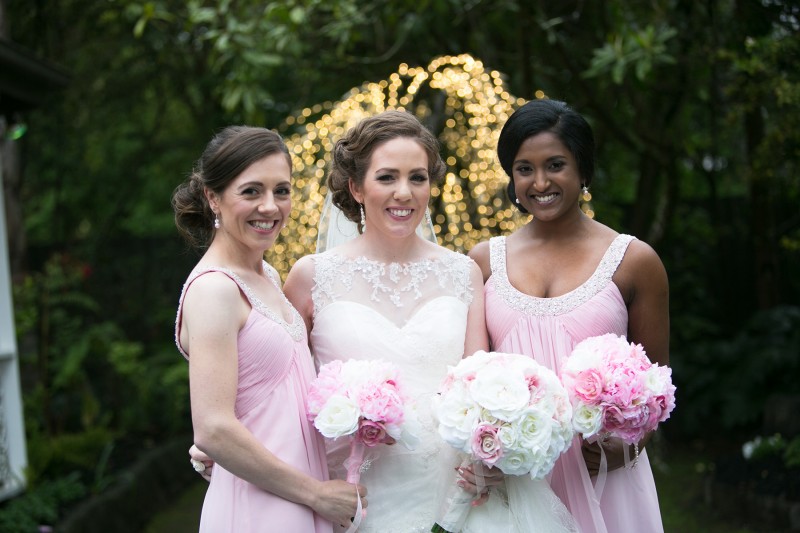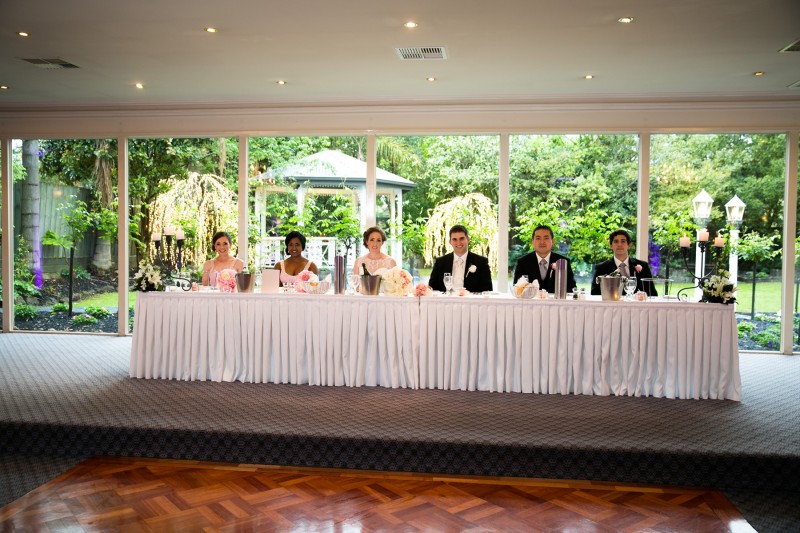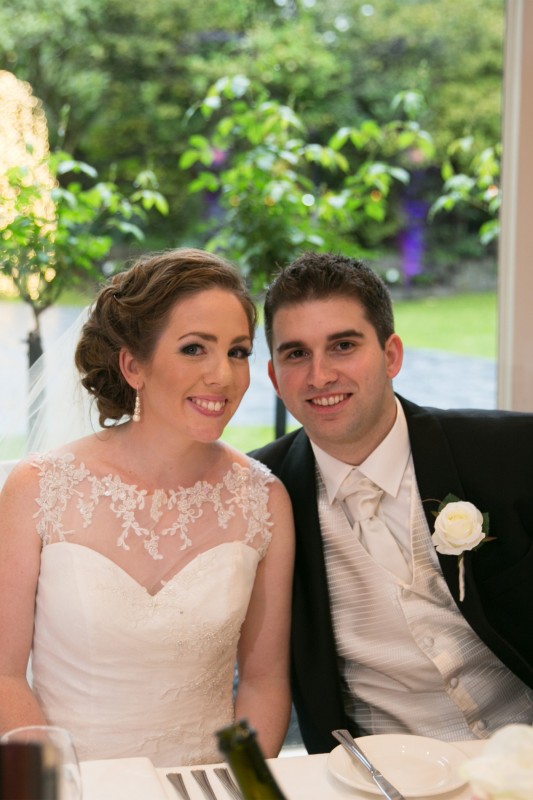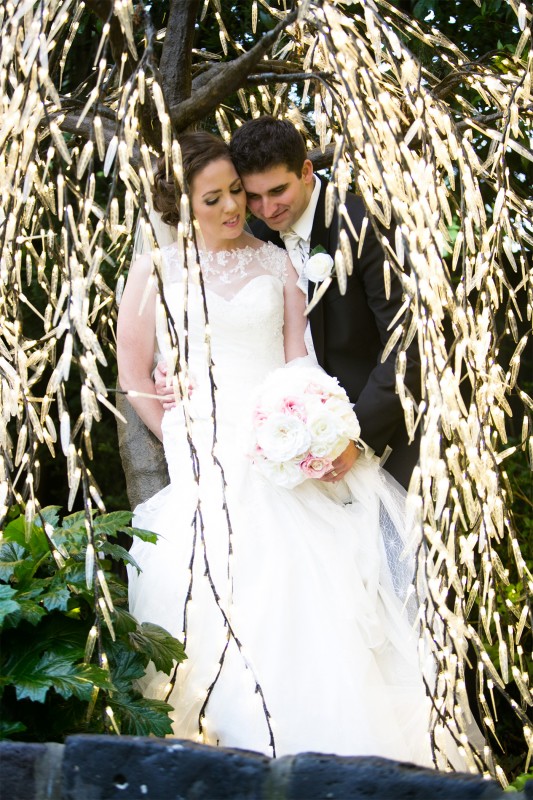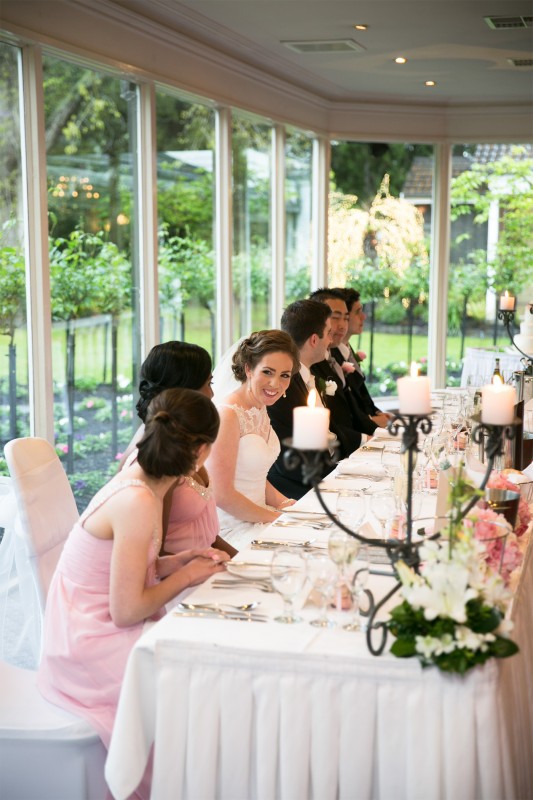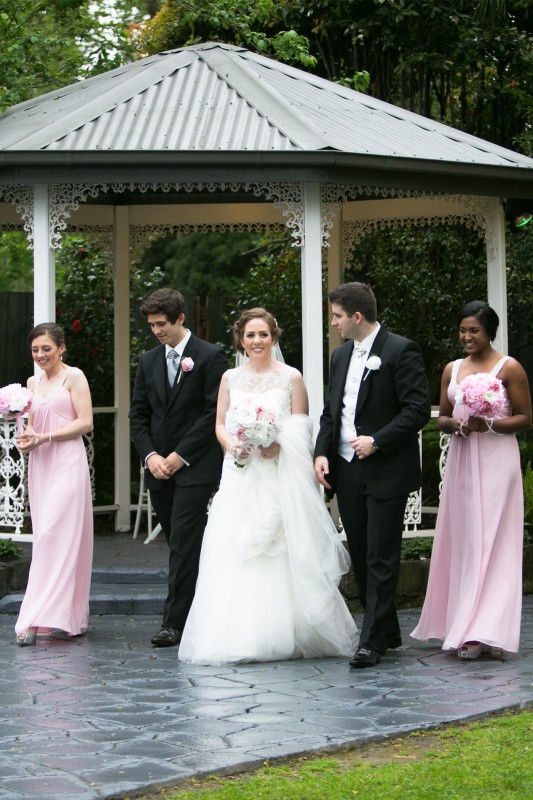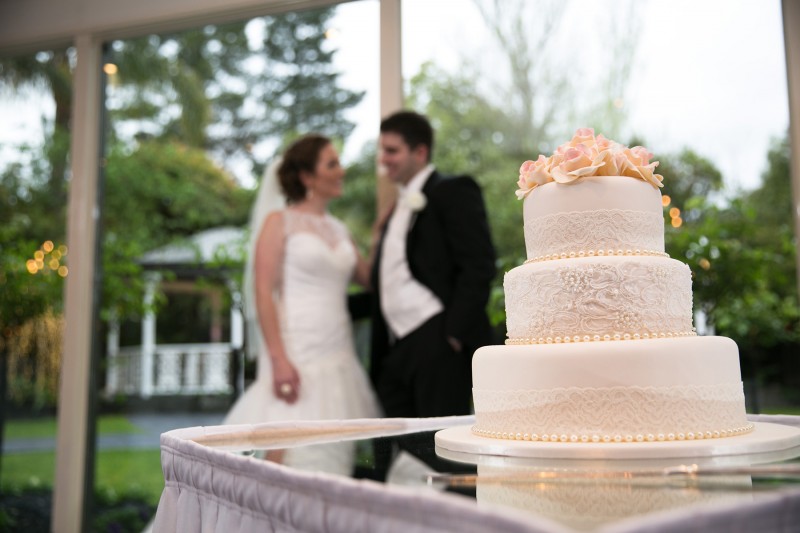 "Our wedding was the magical fairy tale I had always dreamed of. It brought us both so much joy, and to share that with our friends and family was pure bliss," says Kirsty.
Photos courtesy of Jason Vannan Photography.
Featured Suppliers:
Bomboniere: Truffles Patisserie / Brides Accessories: Etsy / Brides Gown: Miss Gowns / Brides Shoes: Georgie's Bridal Shoes / Bridesmaid Shoes: Zu Shoes / Bridesmaids Accessories: Etsy / Bridesmaids Dresses: Imoda / Cake: Betty Lukas / Celebrant: Tony Lukas / Ceremony Music: Party Hire Productions / Flowergirl Dress: Ollie's Place / Flowers: Etsy / Grooms Attire: Formal Red / Grooms Shoes: Tarocash / Groomsmen Attire: Formal Red / Groomsmen Shoes: Tarocash / Hair: Taree Howlett Makeup / Honeymoon: Maldives / Invitations: Breeze Invitations / Makeup: Taree Howlett Makeup / Pageboy Attire: Ebay / Photographer: Jason Vannan Photography / Rings: Angus and Coote / Transport: Bentley Limousines / Venue: Bram Leigh Receptions / Videographer: Jason Vannan Photography / Wedding Night Venue: Royce Hotel / Wedding Planner: The bride