When Kaz and Emma Erridge say they met on a rowdy night out it doesn't explain the full story.
"Myself and a group of my friends arrived in Kaz's bar and she proceeded to eject us as quickly as we had landed. Myself and my mates loved football on TV, a few beers and could be somewhat loud," Emma, 37, explains.
That was 11 years ago, and the Eastbourne couple's paths didn't cross again until 2015.
"Kaz applied for a job at the company I had worked at for some years. From that day forward our relationship instantly grew," Emma says.
"The proposal was in in line with how busy we were and not the most romantic, but whilst both at work one night, I called Kaz and asked her to marry me. She said yes straight away. A more romantic evening was to follow."
Busy work lives also made it difficult for the couple to plan their wedding.
"Every minute we did have together was spent organising, planning and making things for the wedding with the help of some very special friends and family," Emma says.
What started as a small, intimate affair quickly grew as Emma and Kaz, 36, wanted to share their special day.
Thirty-two friends and family watched on as the couple wed at Eastbourne Town Hall. Following the simple registry office ceremony, the celebrations continued at The Counting House, a historic pub that had the rustic theme they were after and plenty of good food for their 170 evening guests.
"We would not change anything about the planning of the day and we enjoyed the day we really had actually planned. I can't say that anything went wrong at all," Emma says.
Photos courtesy of Lucria Creative.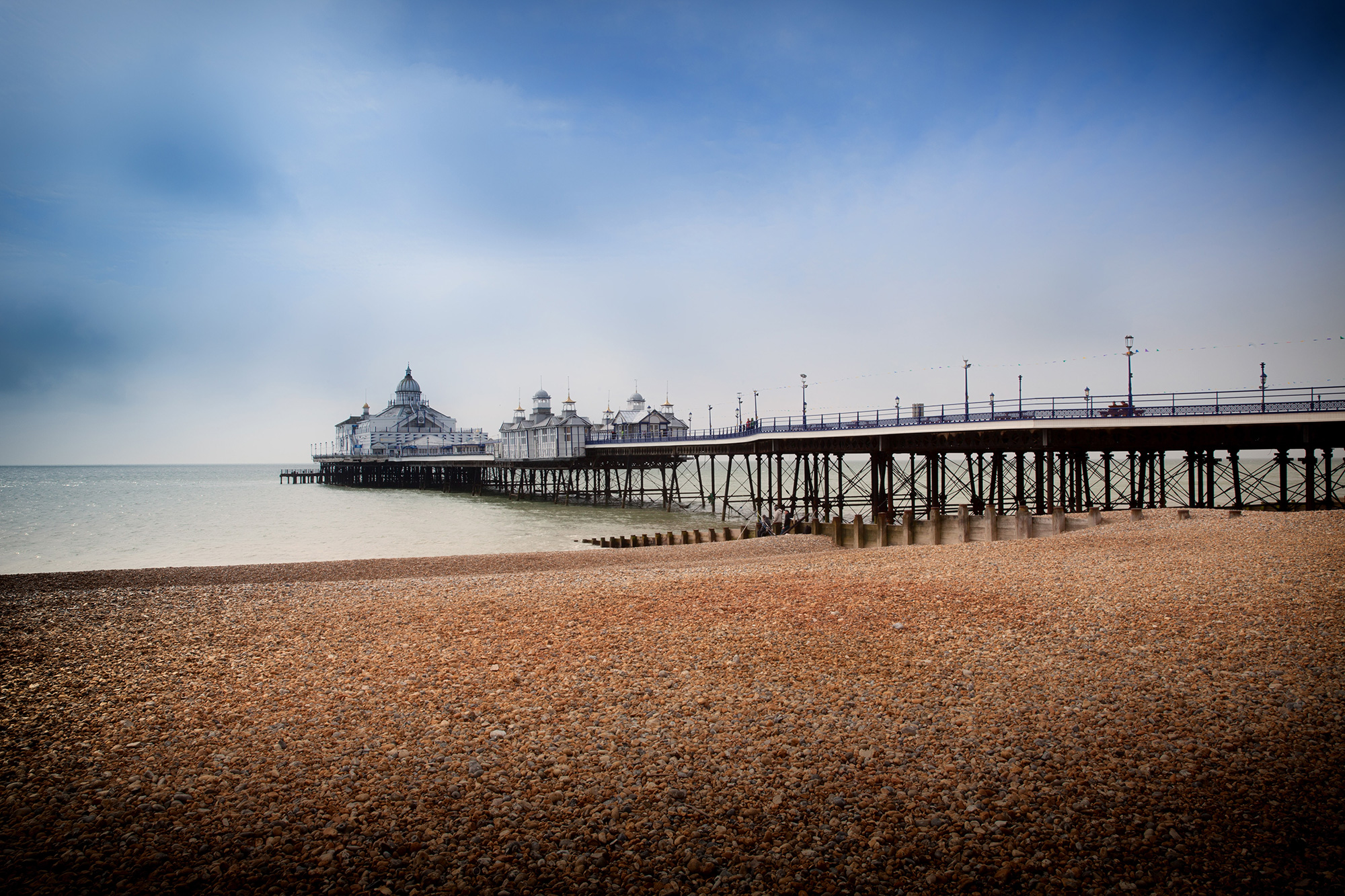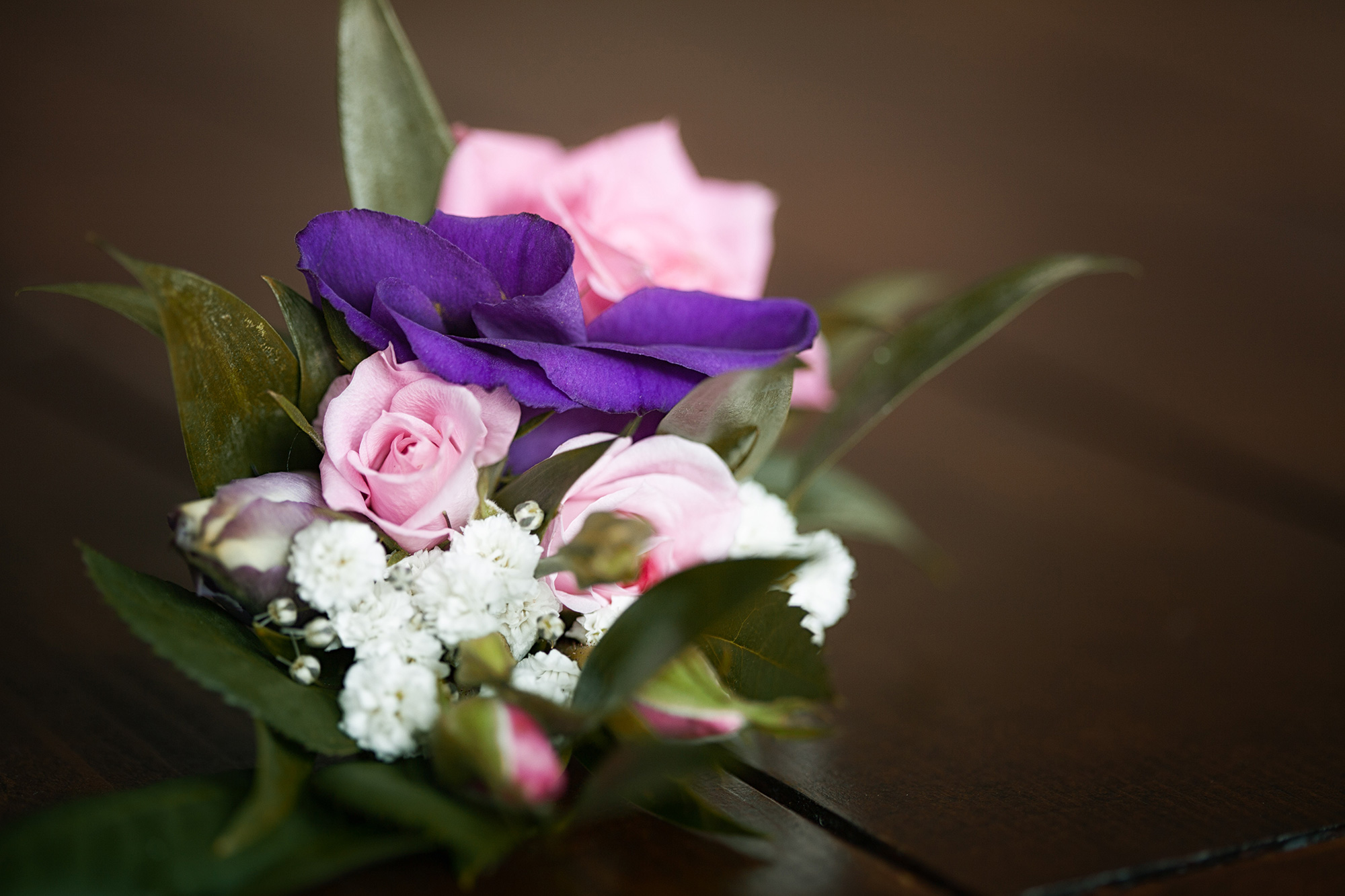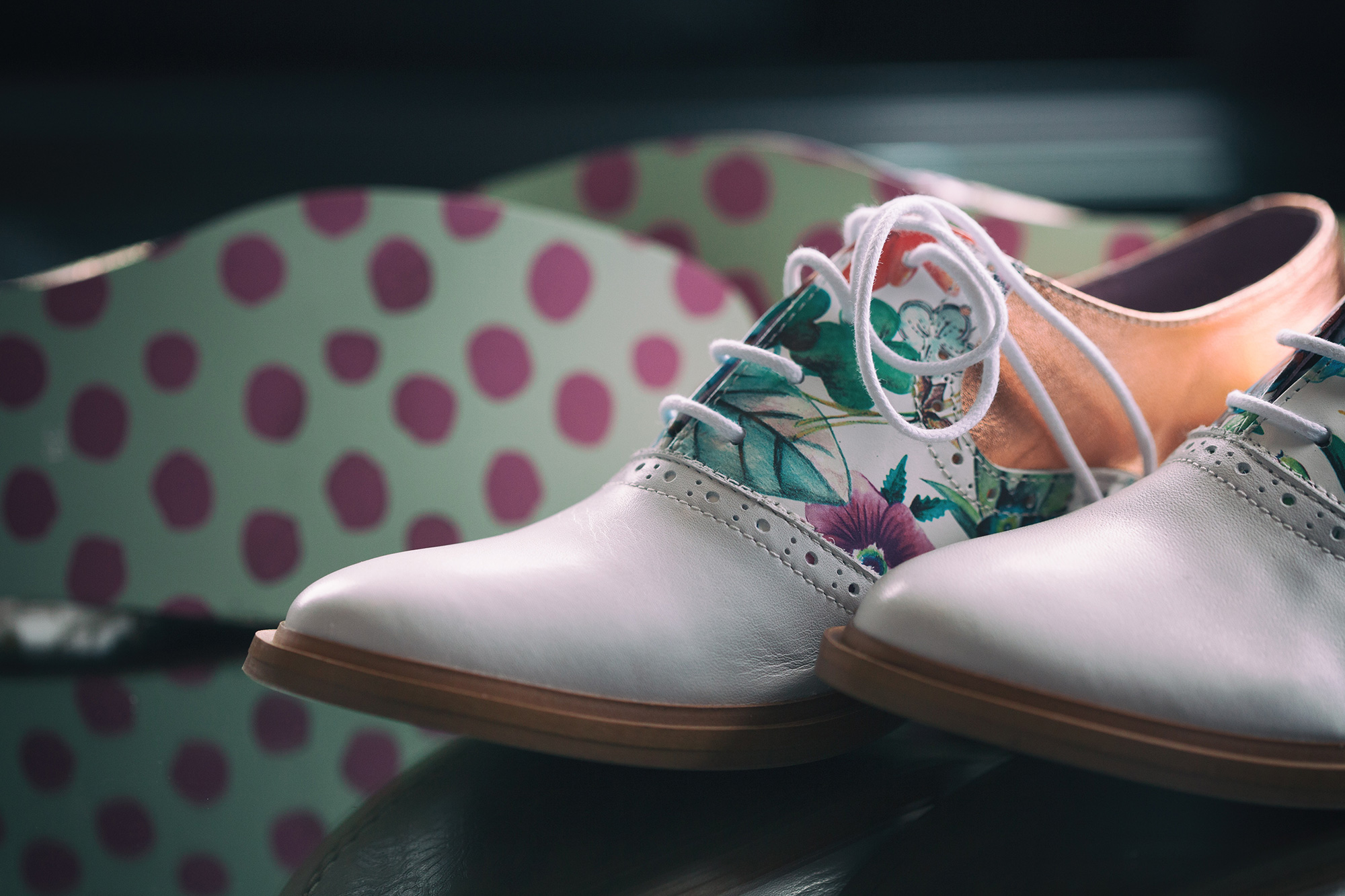 To accompany a white suit, Emma chose some flamboyant brogues from Irregular Choice.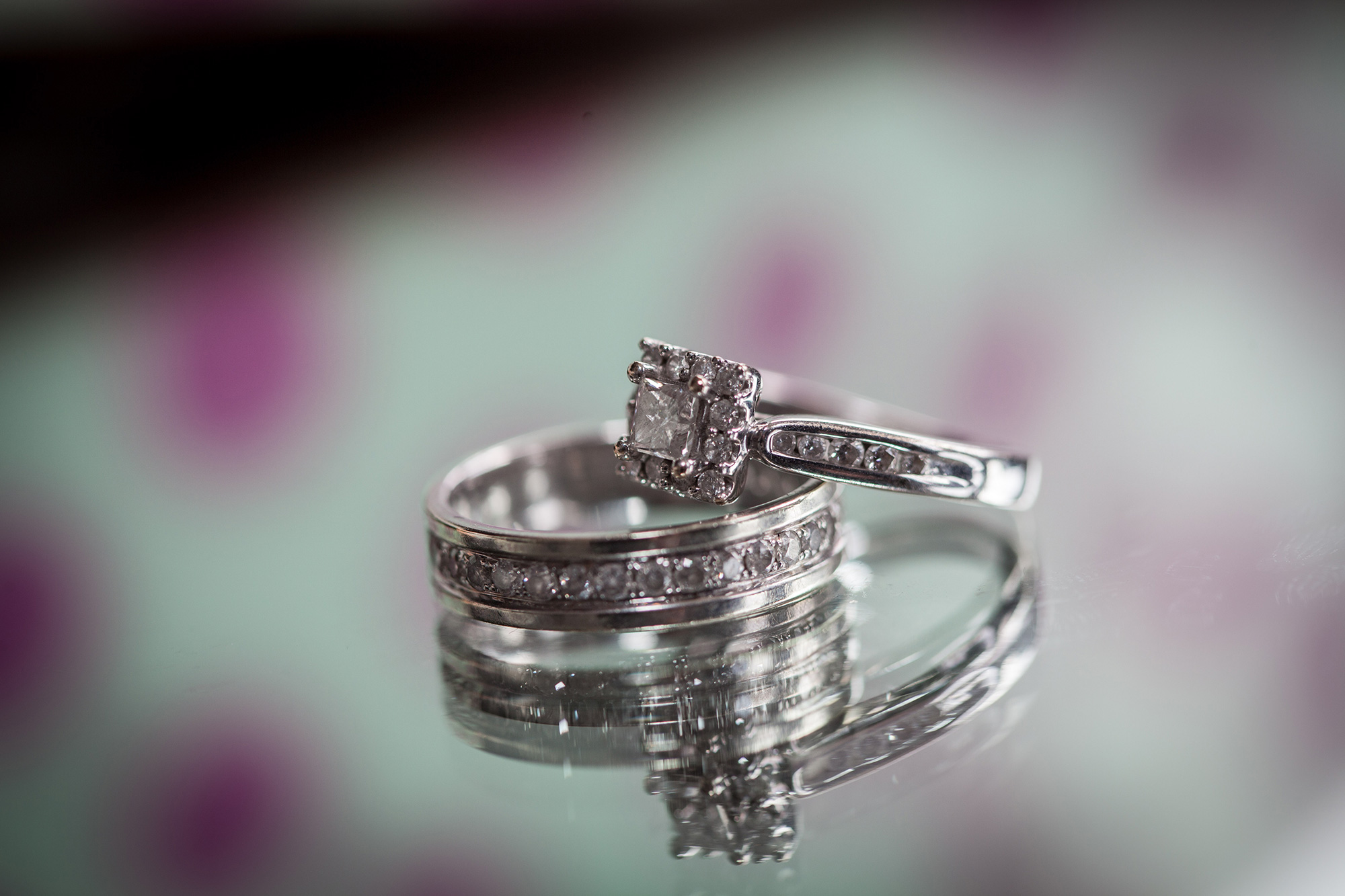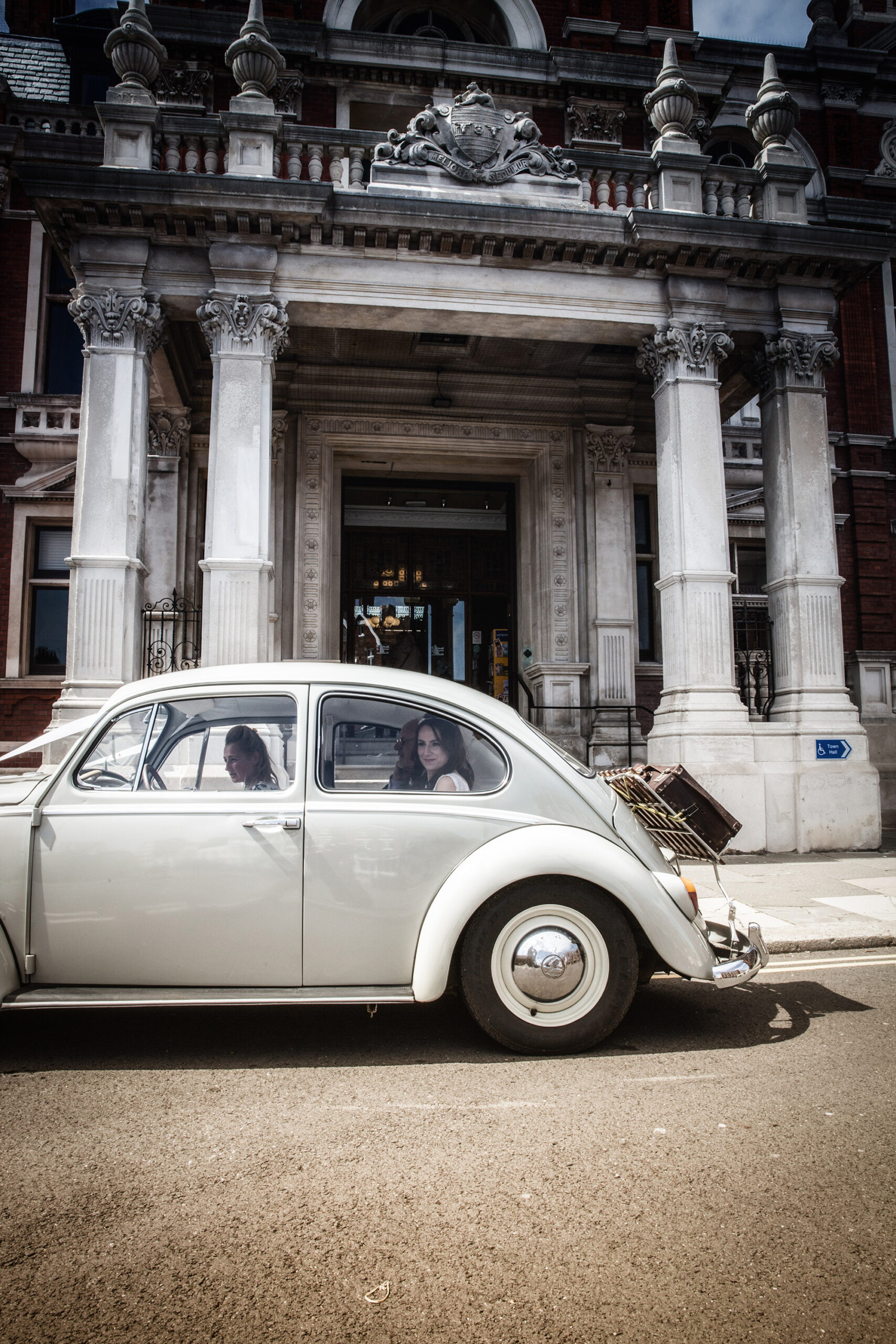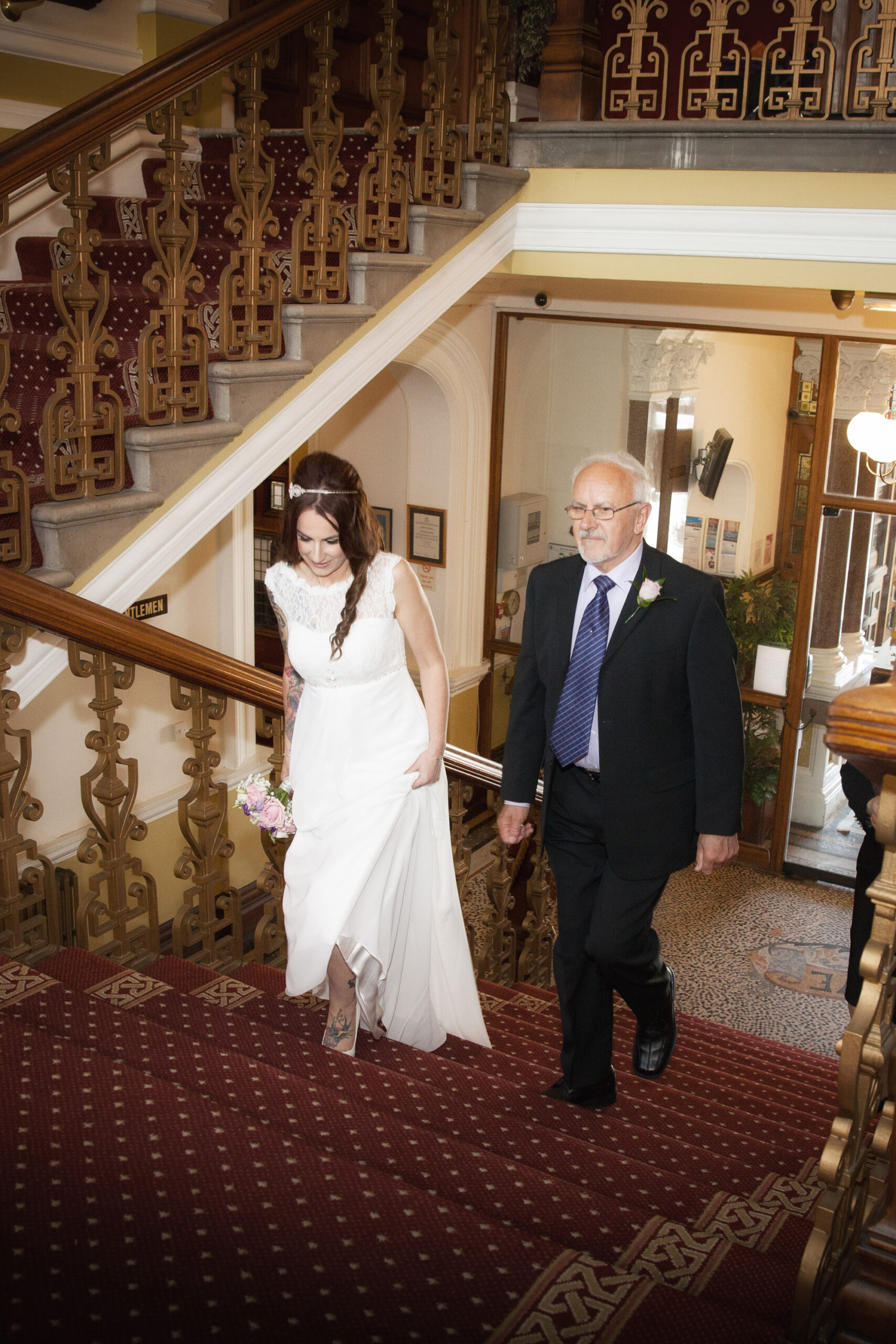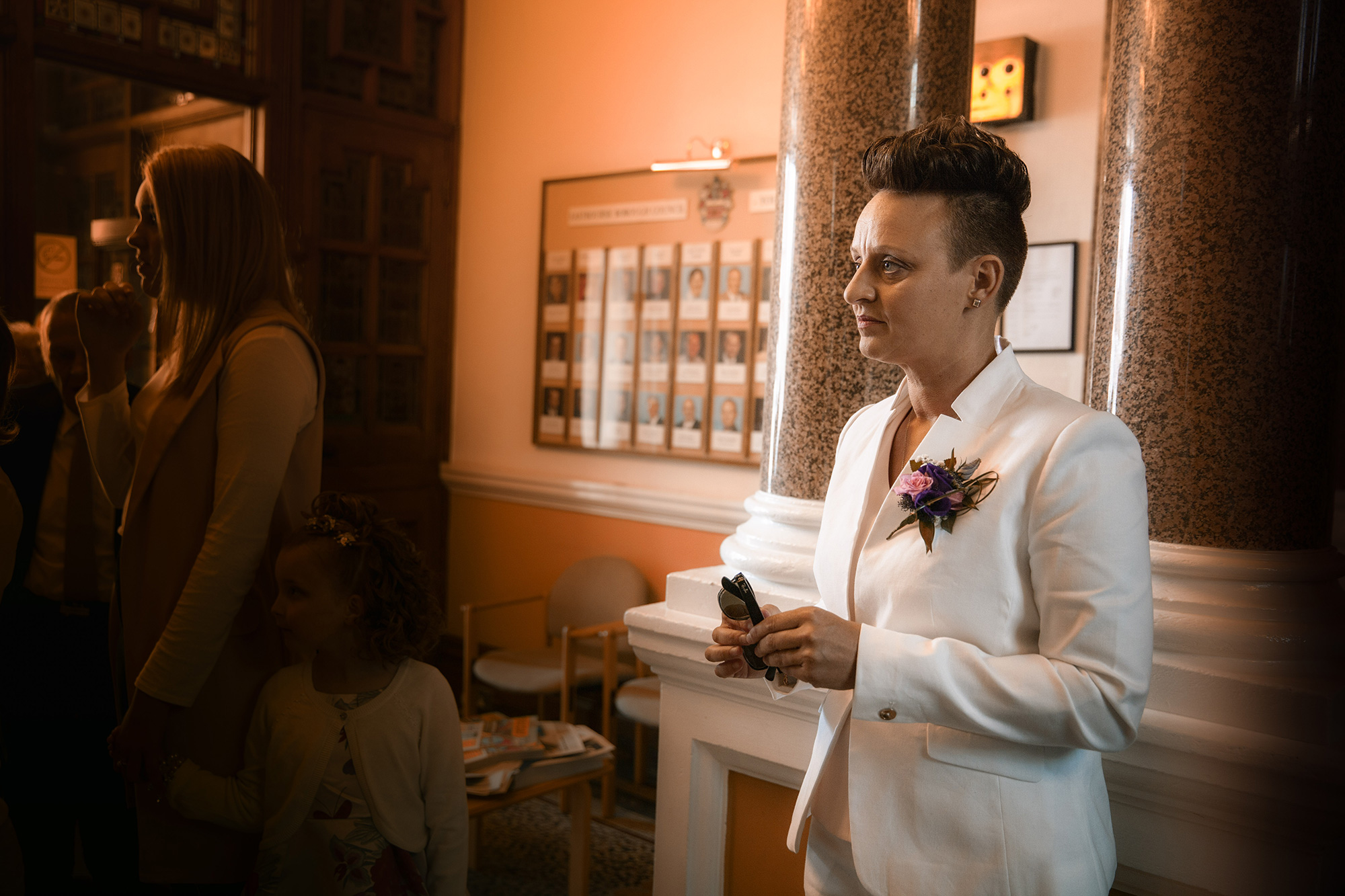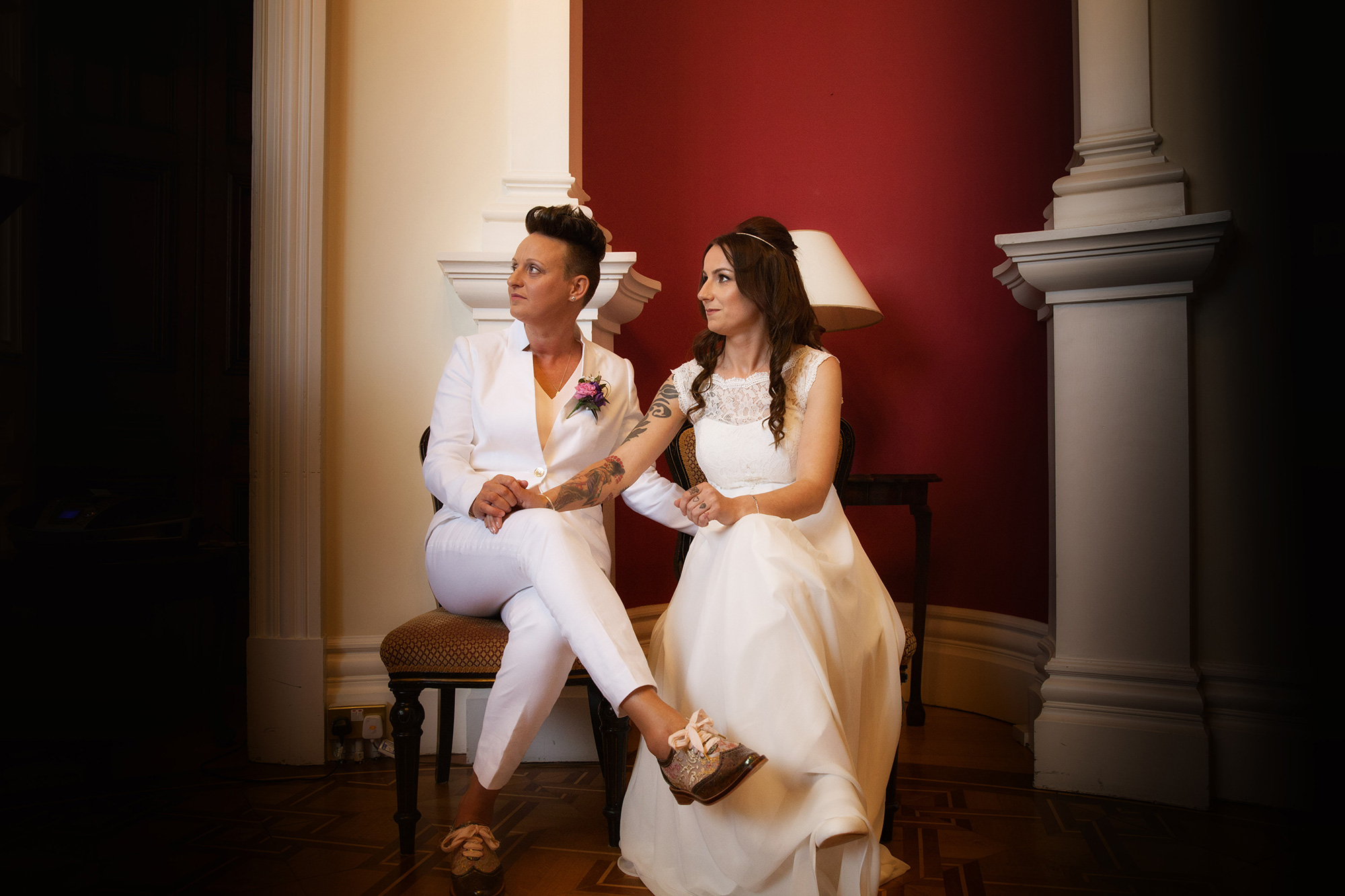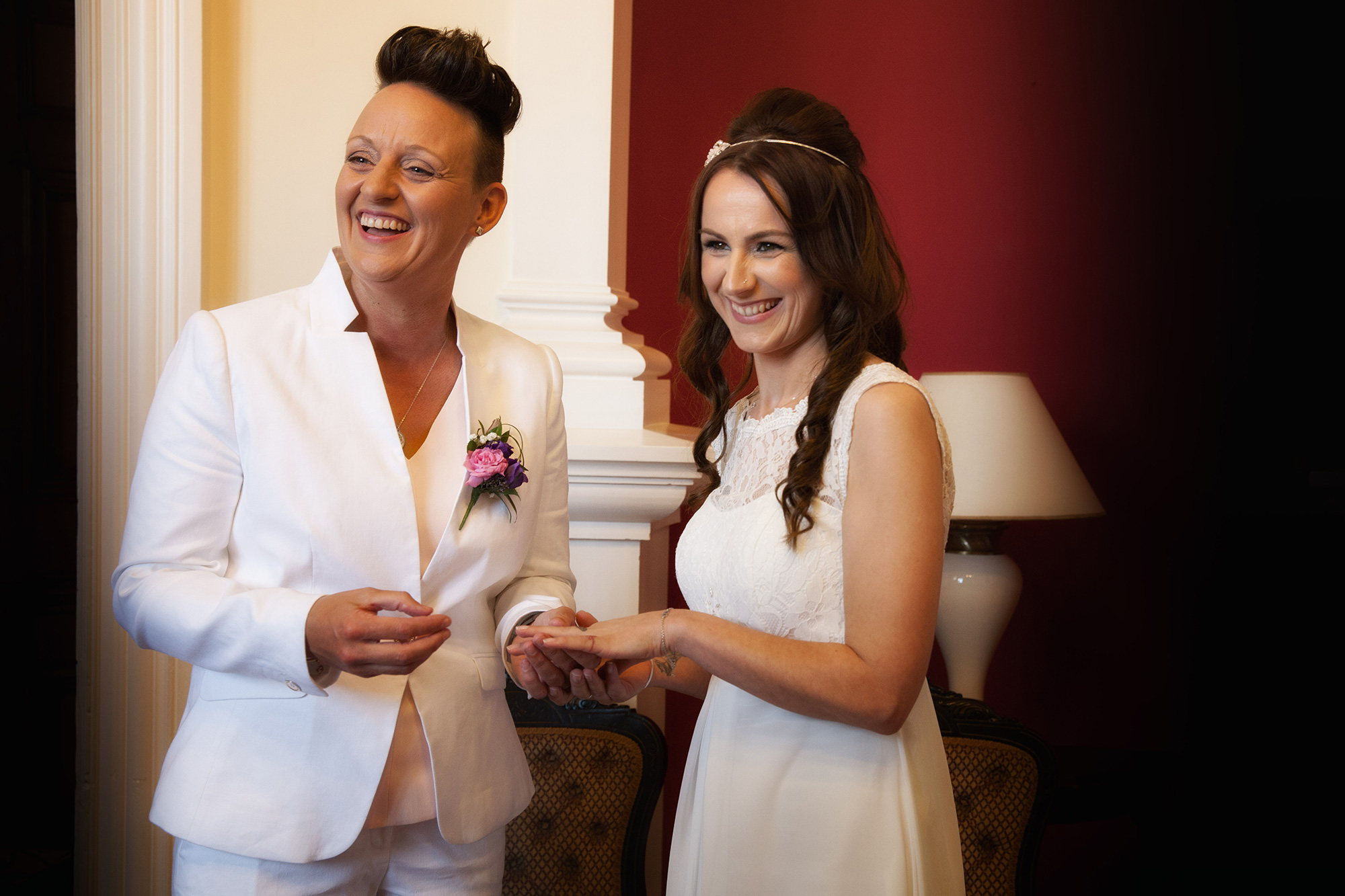 Kaz chose two vintage-style dresses for the big day.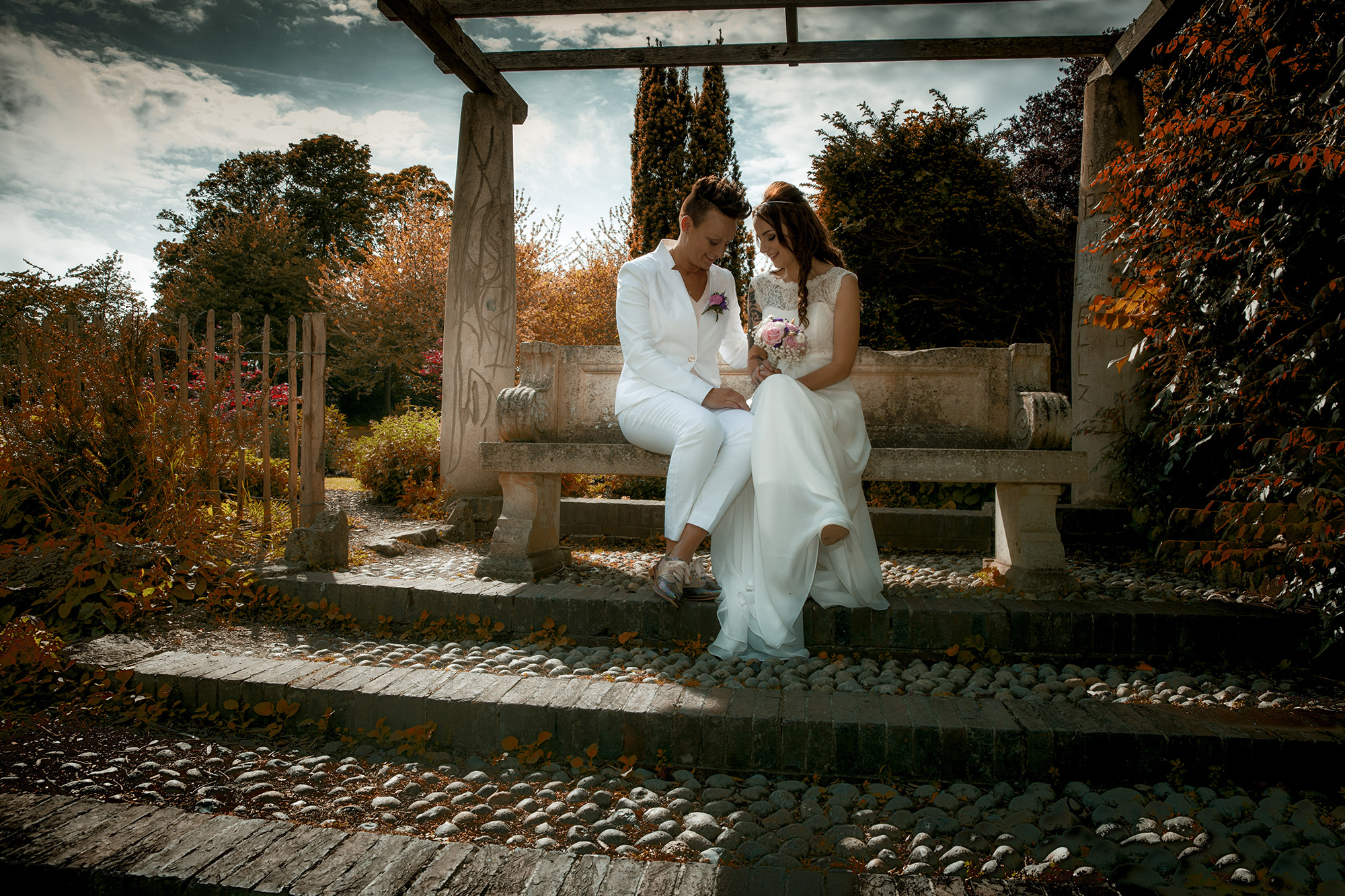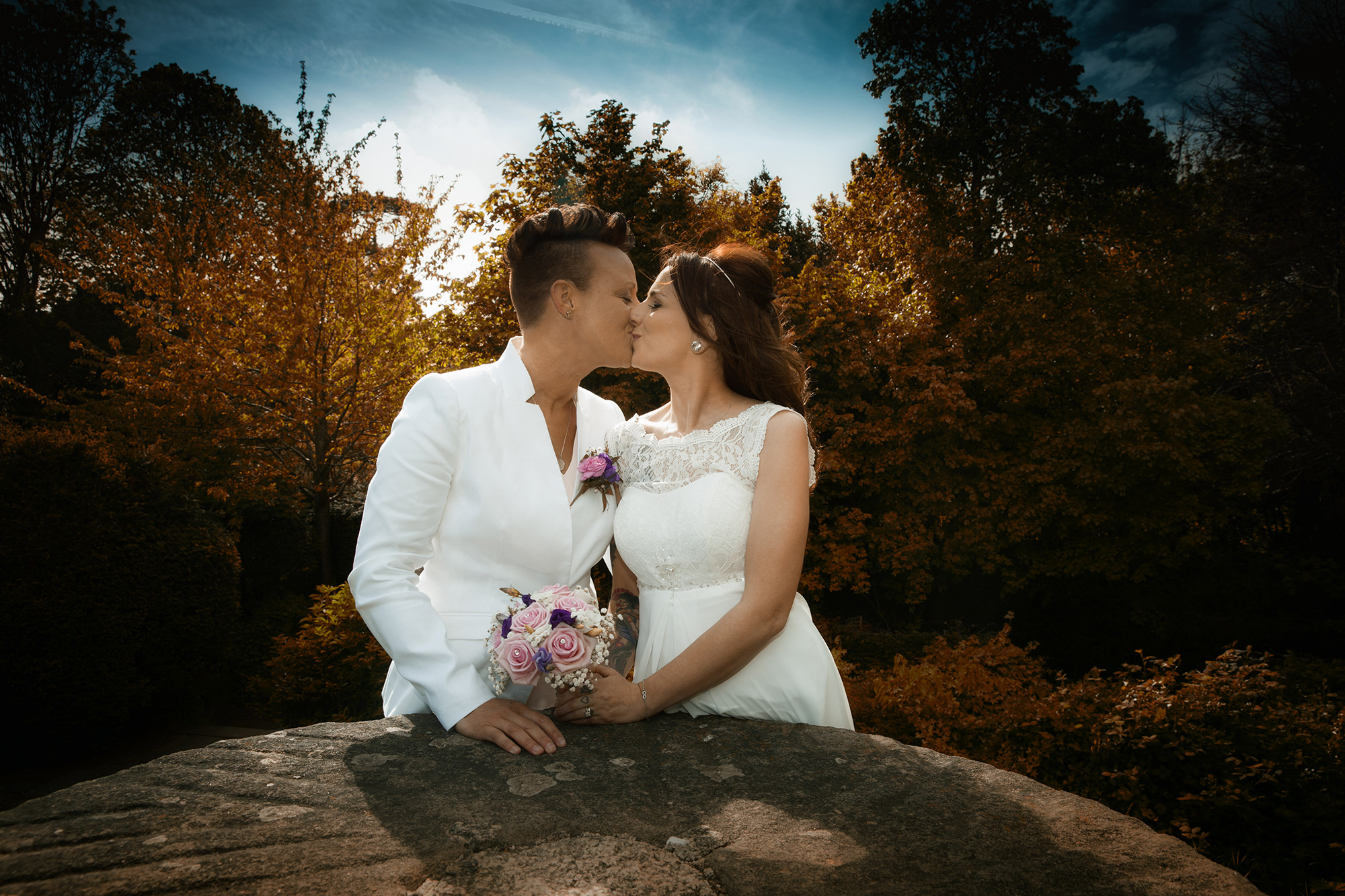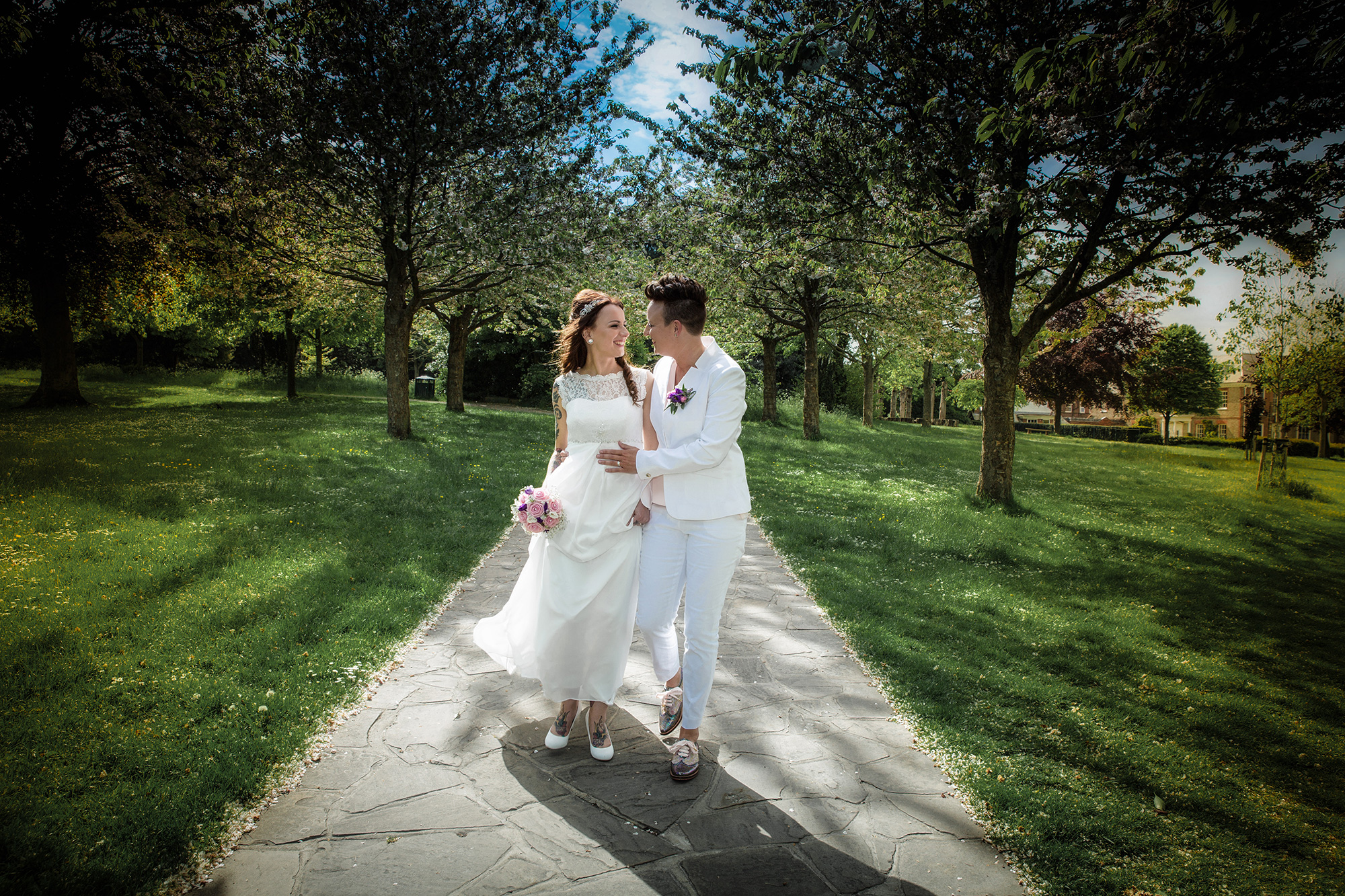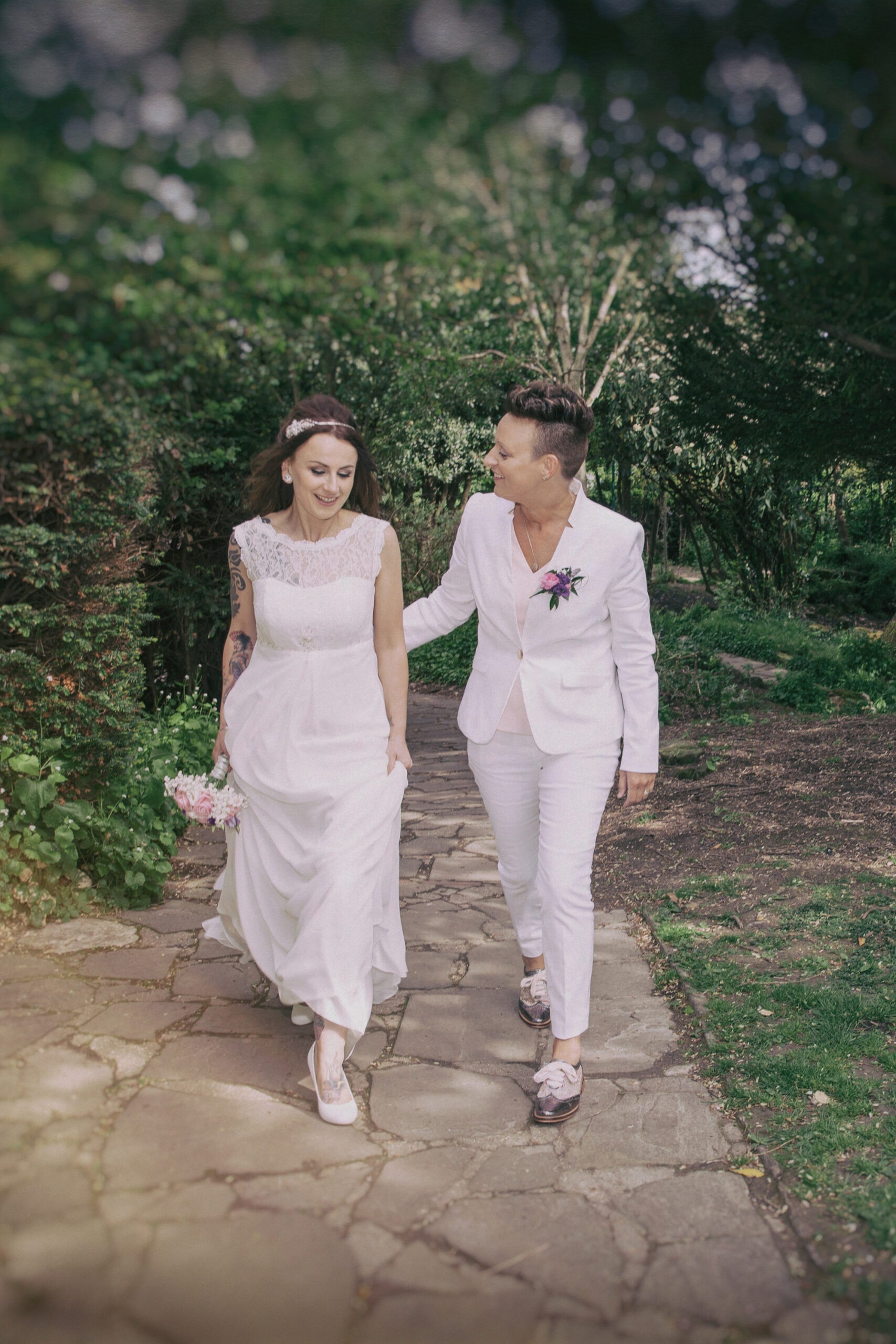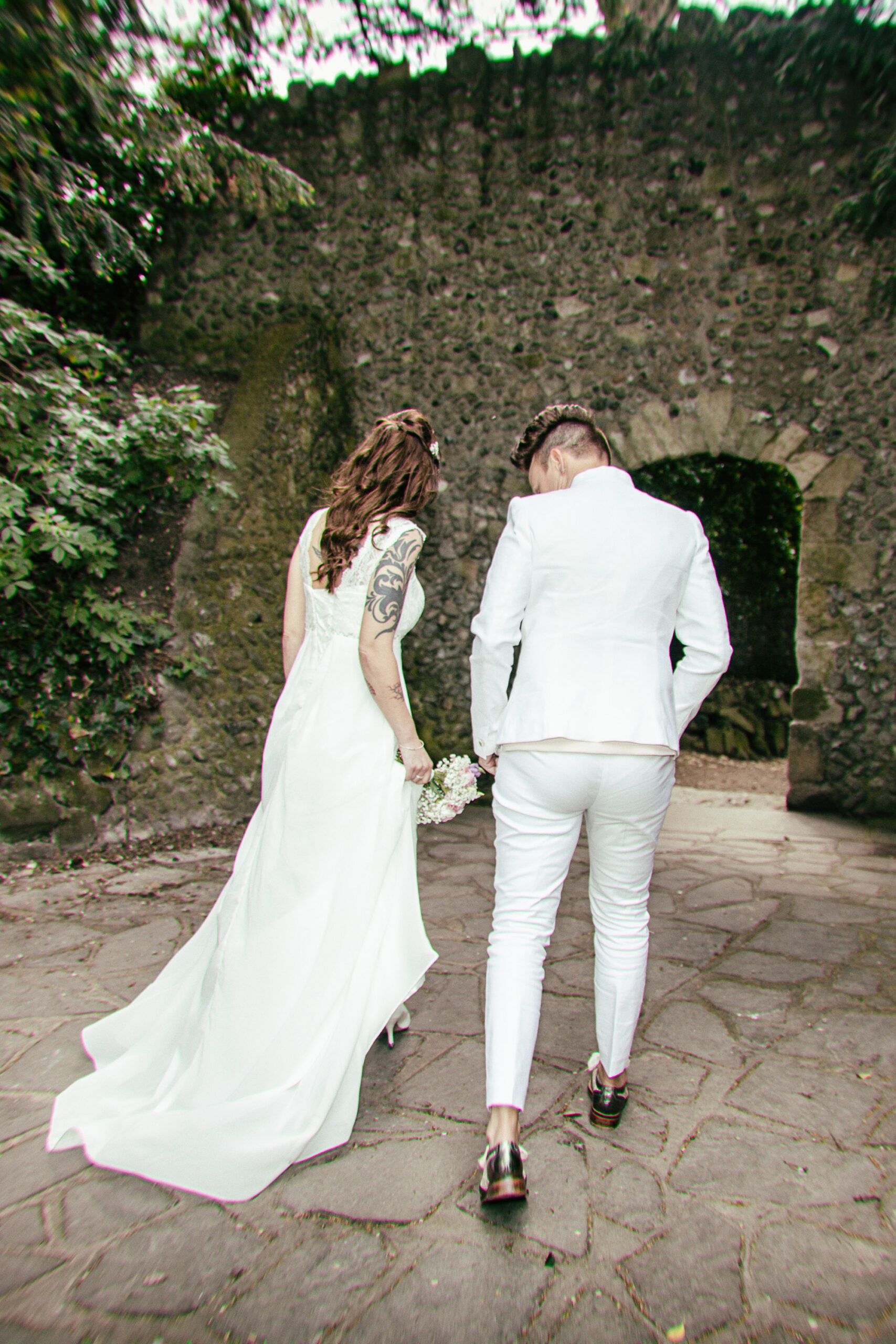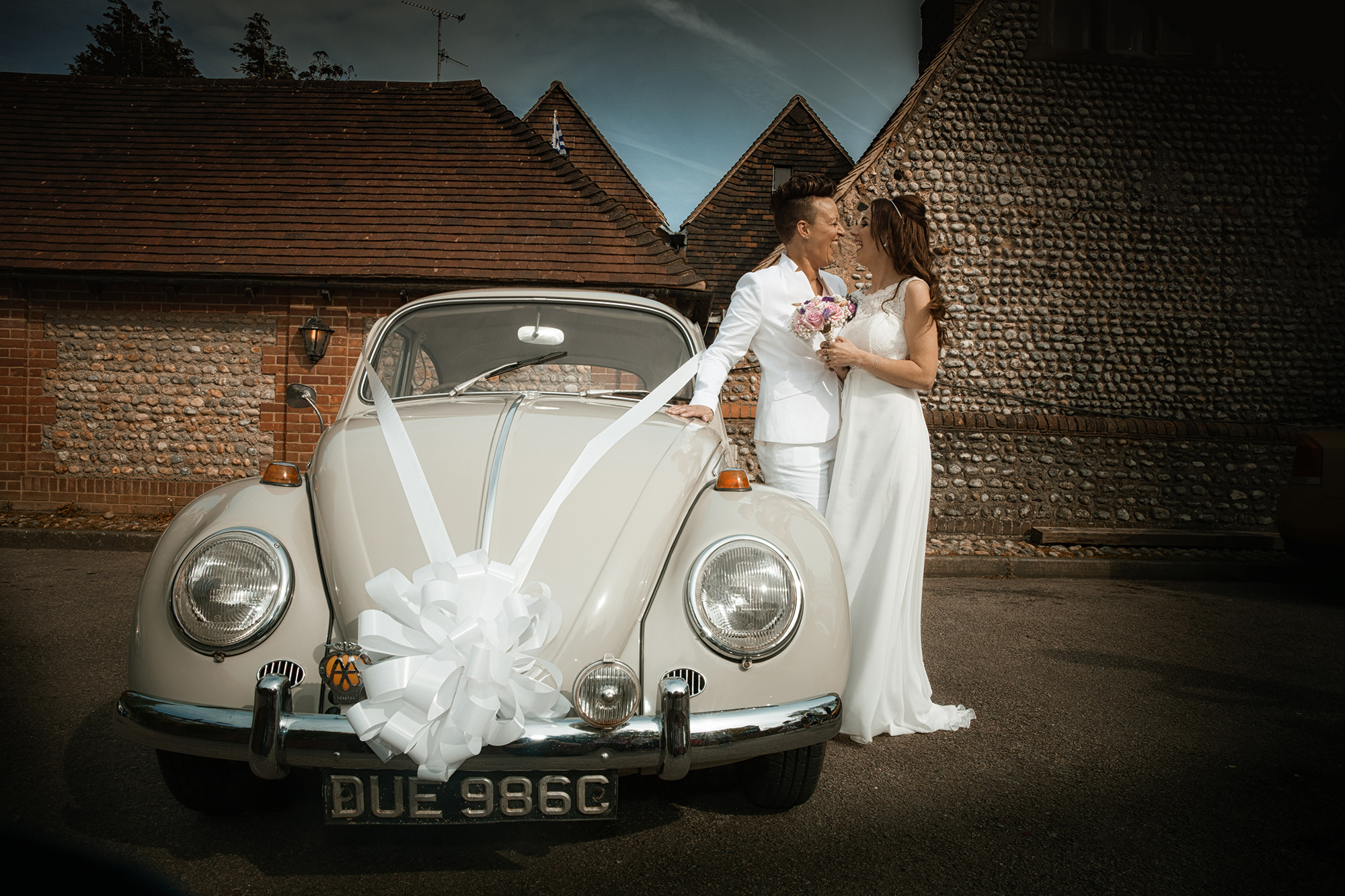 A VW Beetle was a surprise gift from Kaz's family and proved to be the perfect wedding transport. "It was the same style of car as the first one that Kaz had ever owned," Emma says.