Kate Holland and Carl Morris may have attended the same primary school, but love wasn't due to blossom until much later.
"We have known each other since we were 11 however did not get together until three years ago," says Kate. After a year together the pair went on their first family holiday, along with Kate's daughter Imogen. Carl deployed his stealth proposal skills to surprise Kate and her daughter.
"Carl went up to our room on the first night saying he wasn't feeling too well, he then phoned me to say come up as he didn't think be able to come back down," explains Kate. "I went up to the room and opened the door with Imogen in my arms to find a trail of candles leading out the balcony where a ring was presented in a heart of candles."
Befitting their seaside celebrations in Cornwall, the pair, both aged 29, married with a sky blue wedding theme on June 20, 2015. Both the ceremony and reception were held at The Greenbank Hotel with 77 guests in the day and 100 in the evening. "The whole day from start to finish was perfect, the venue was amazing and everyone complimented on how nice it was and the food," praises the bride.
Imogen was of course a flower girl, along with the couple's youngest daughter, Amelia, who was a welcome pregnancy surprise for them on the same holiday they became engaged.
Photos courtesy of Paul Keppel Photography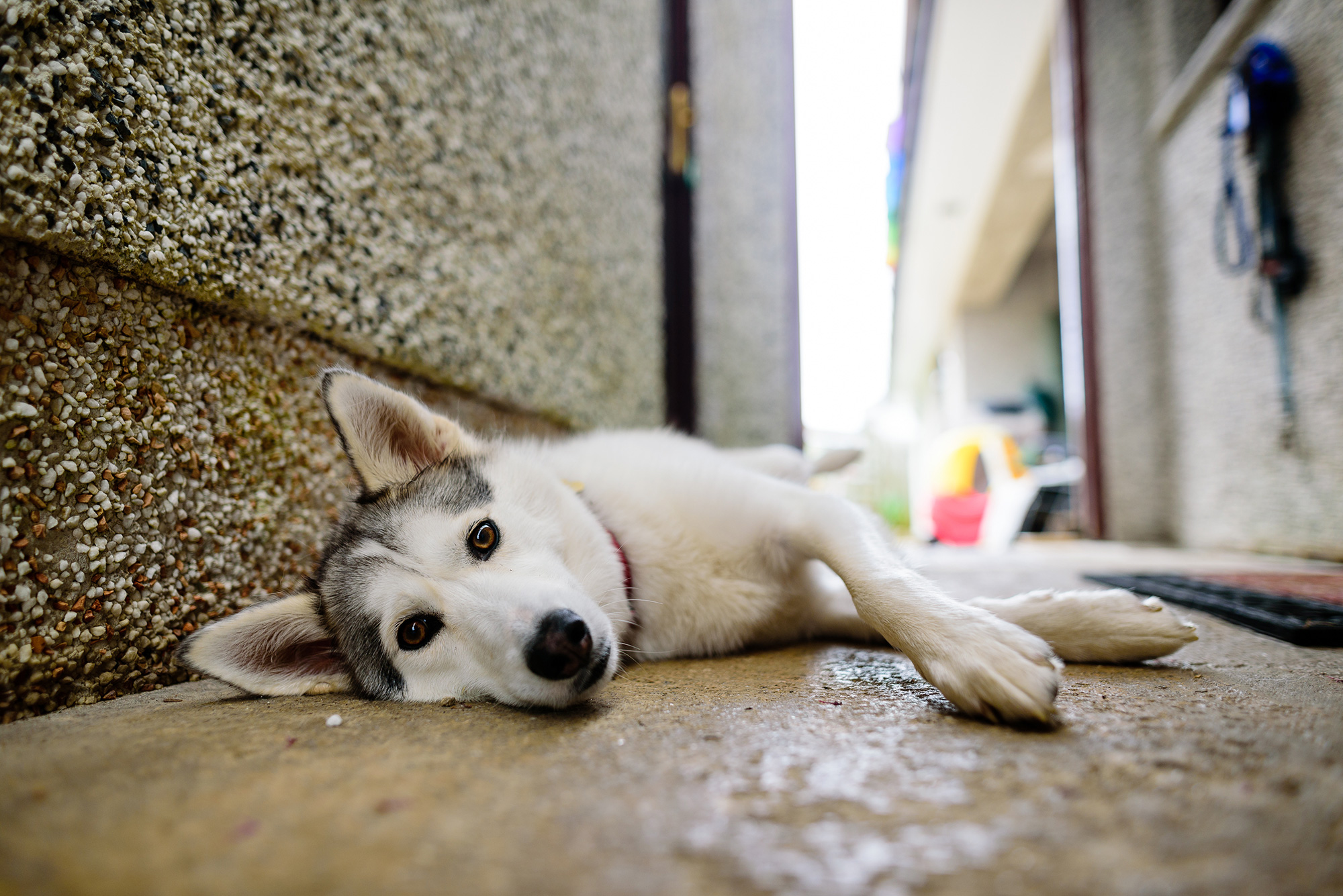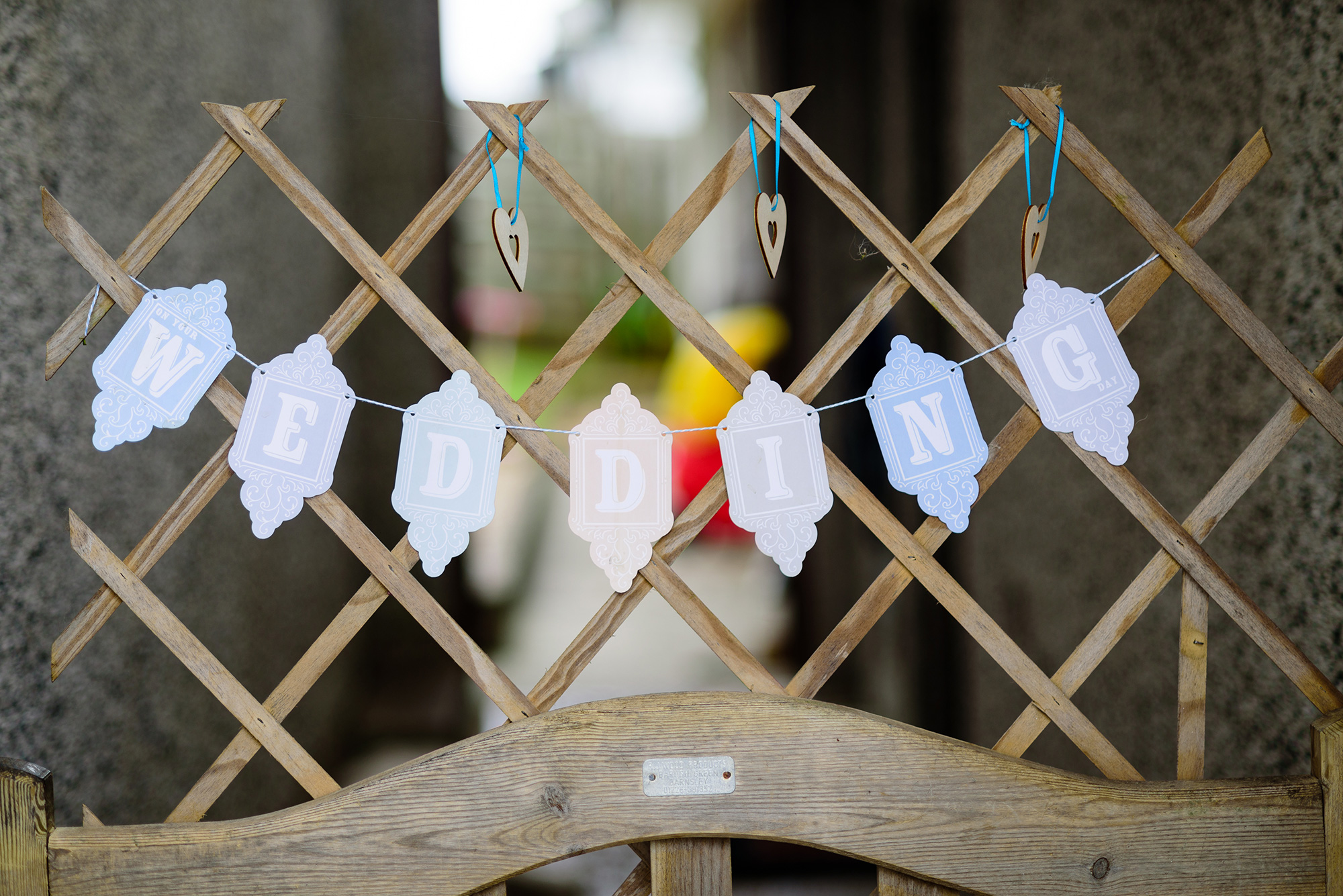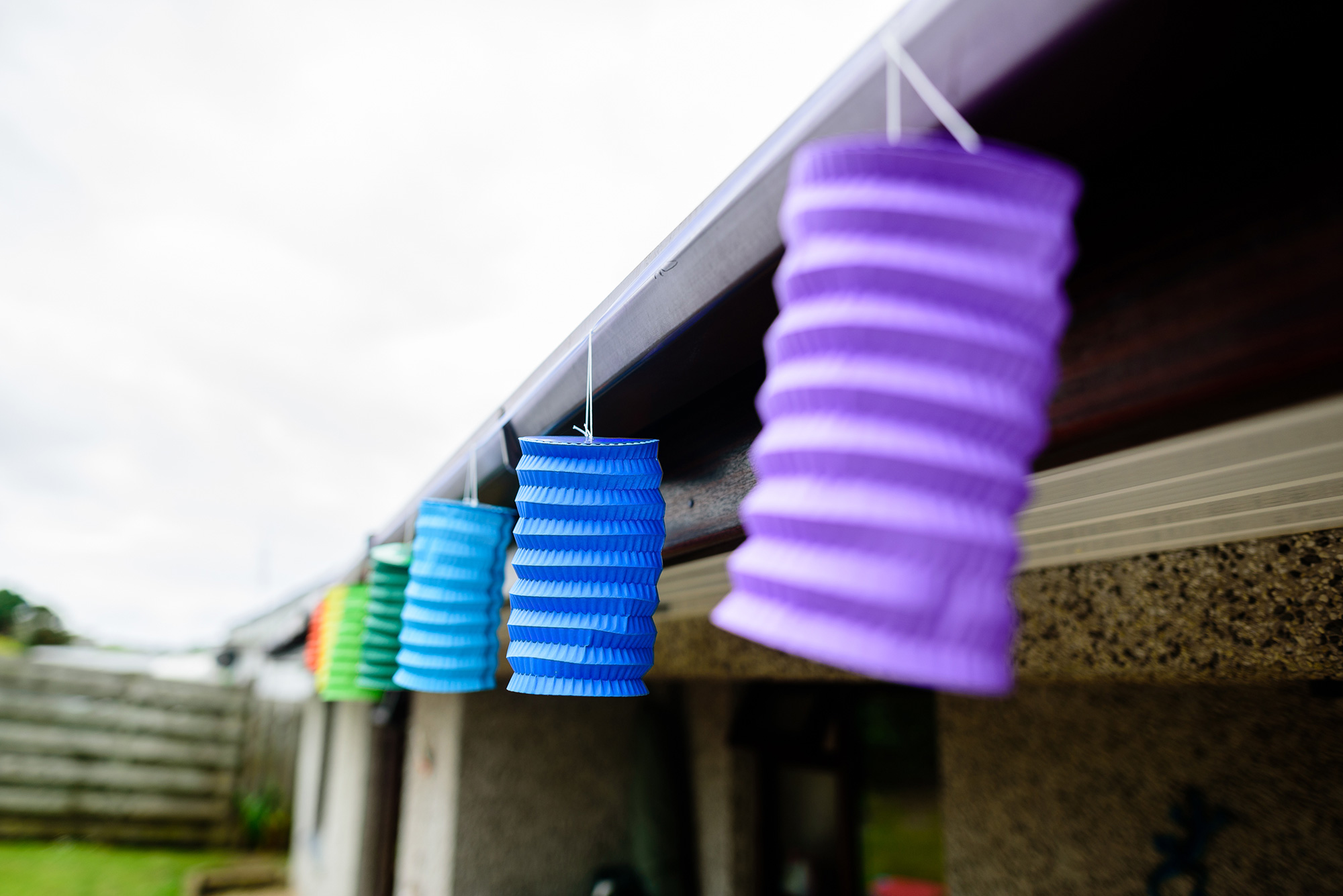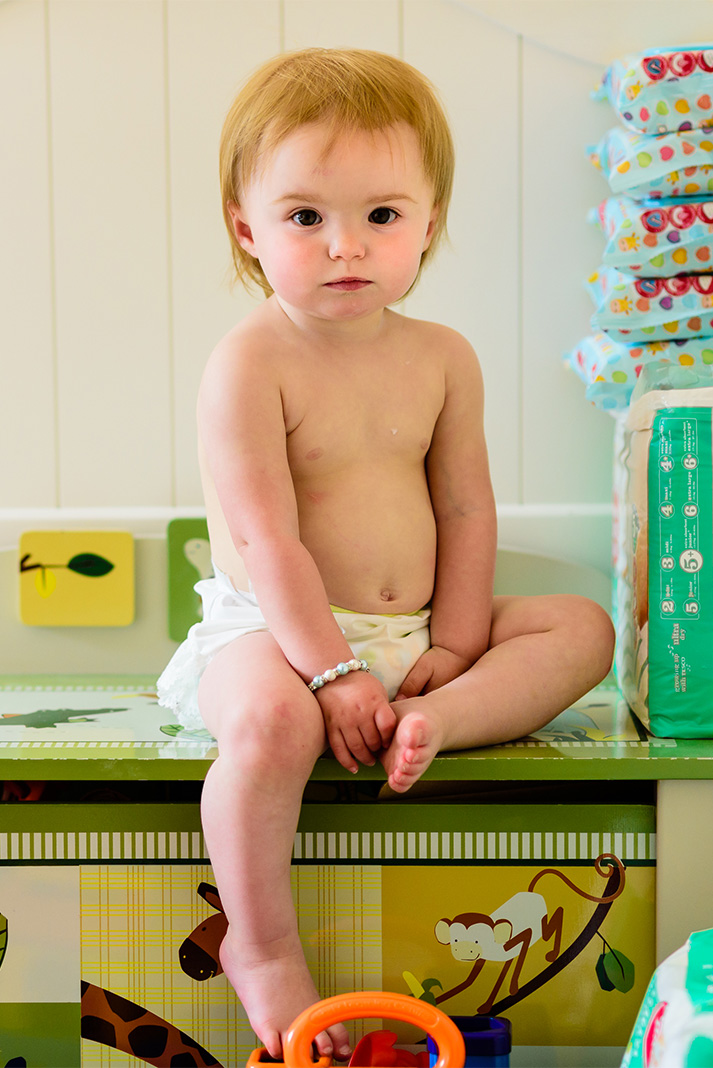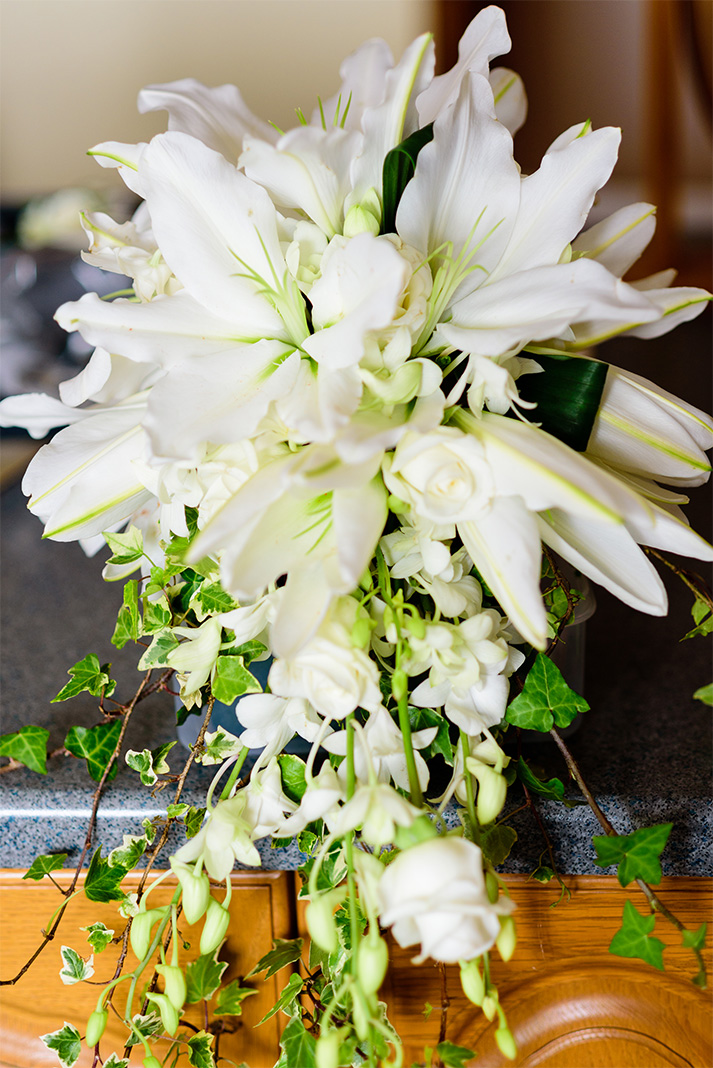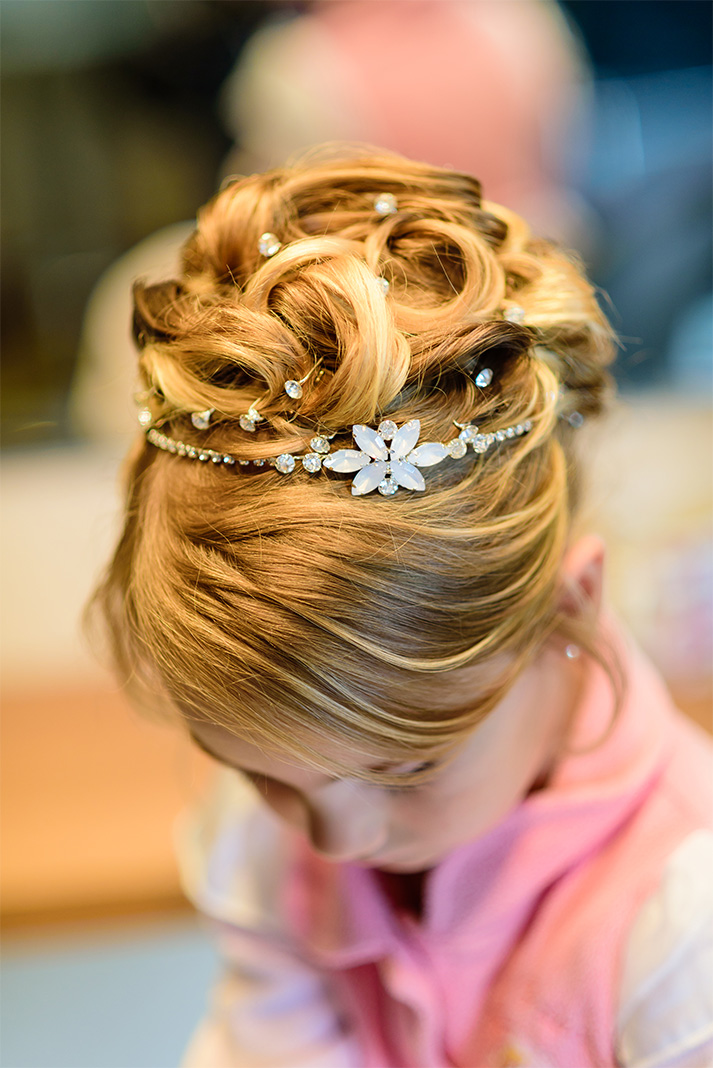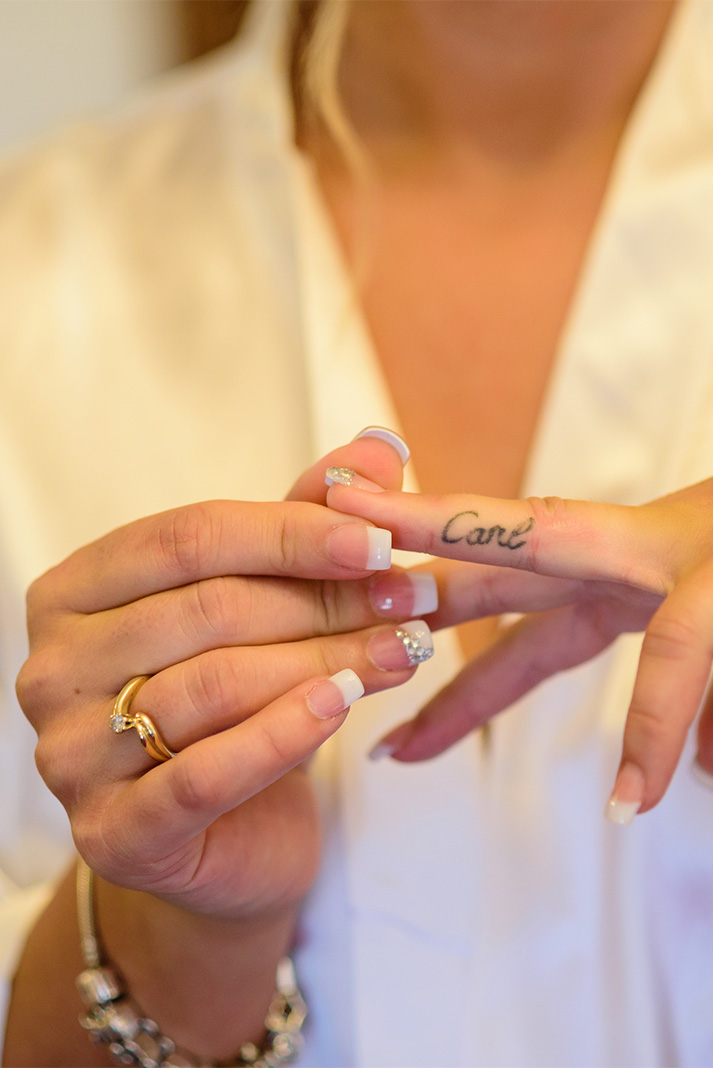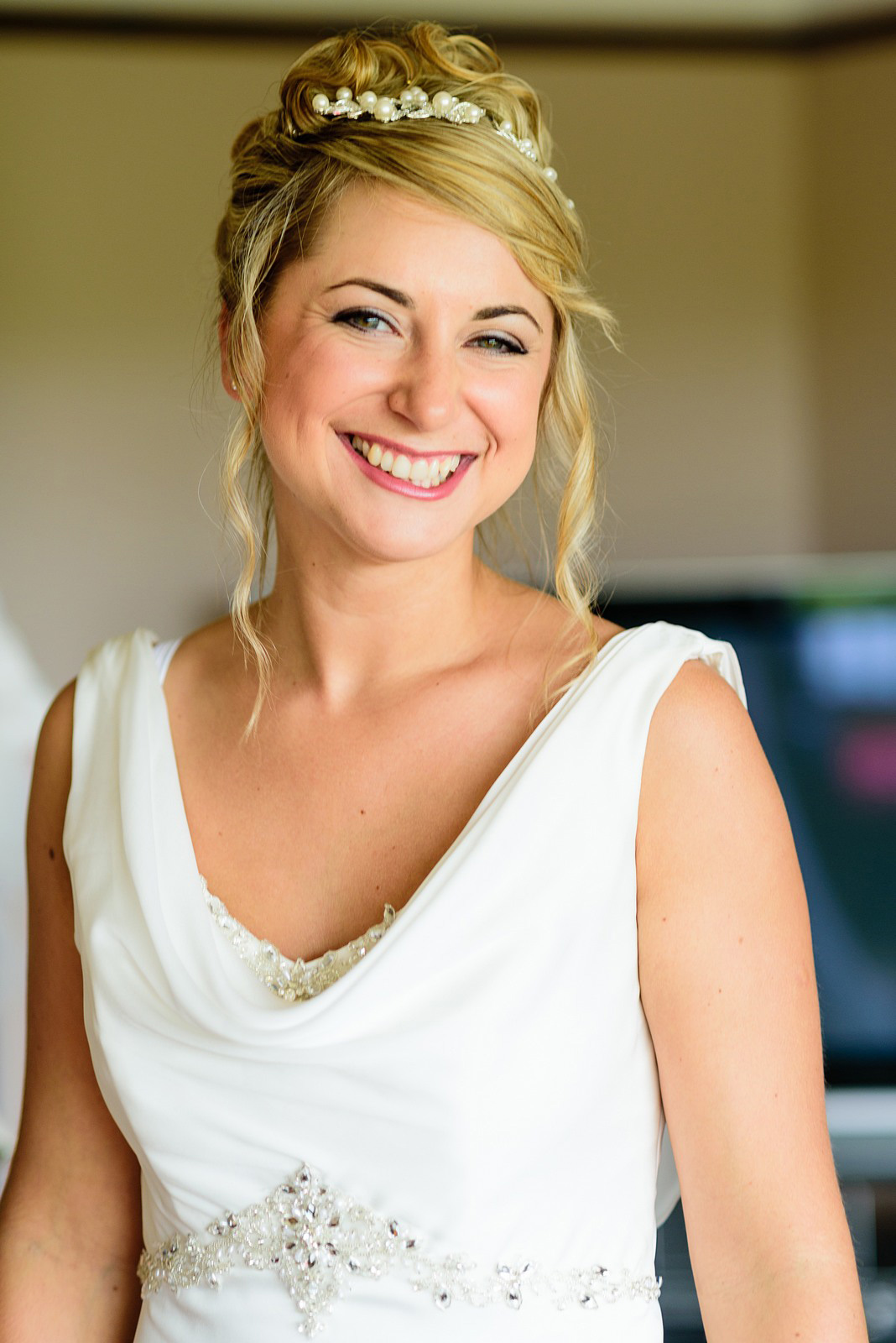 Kate's elegant, relaxed ivory gown with beading was found at Bliss Bridal Gowns.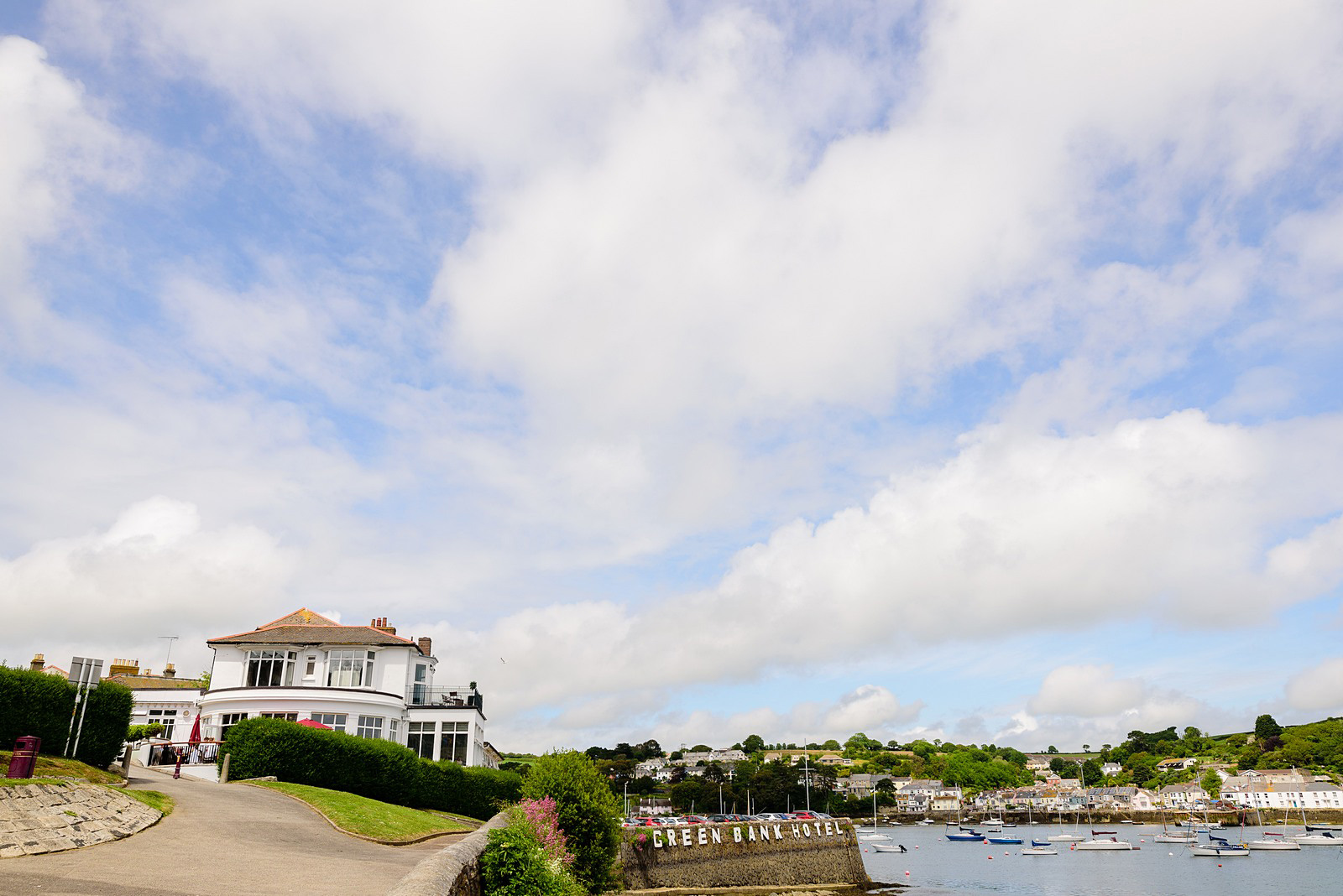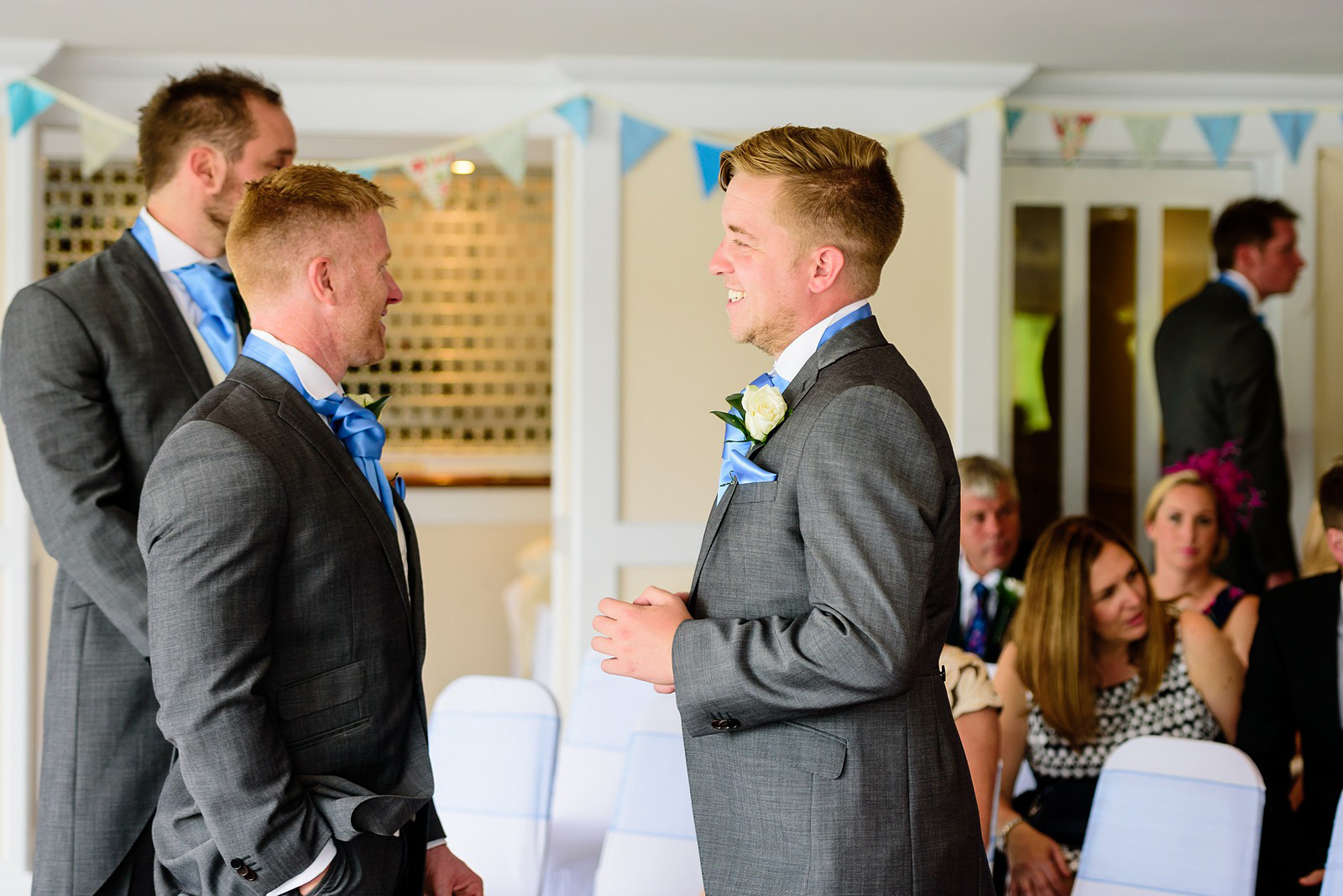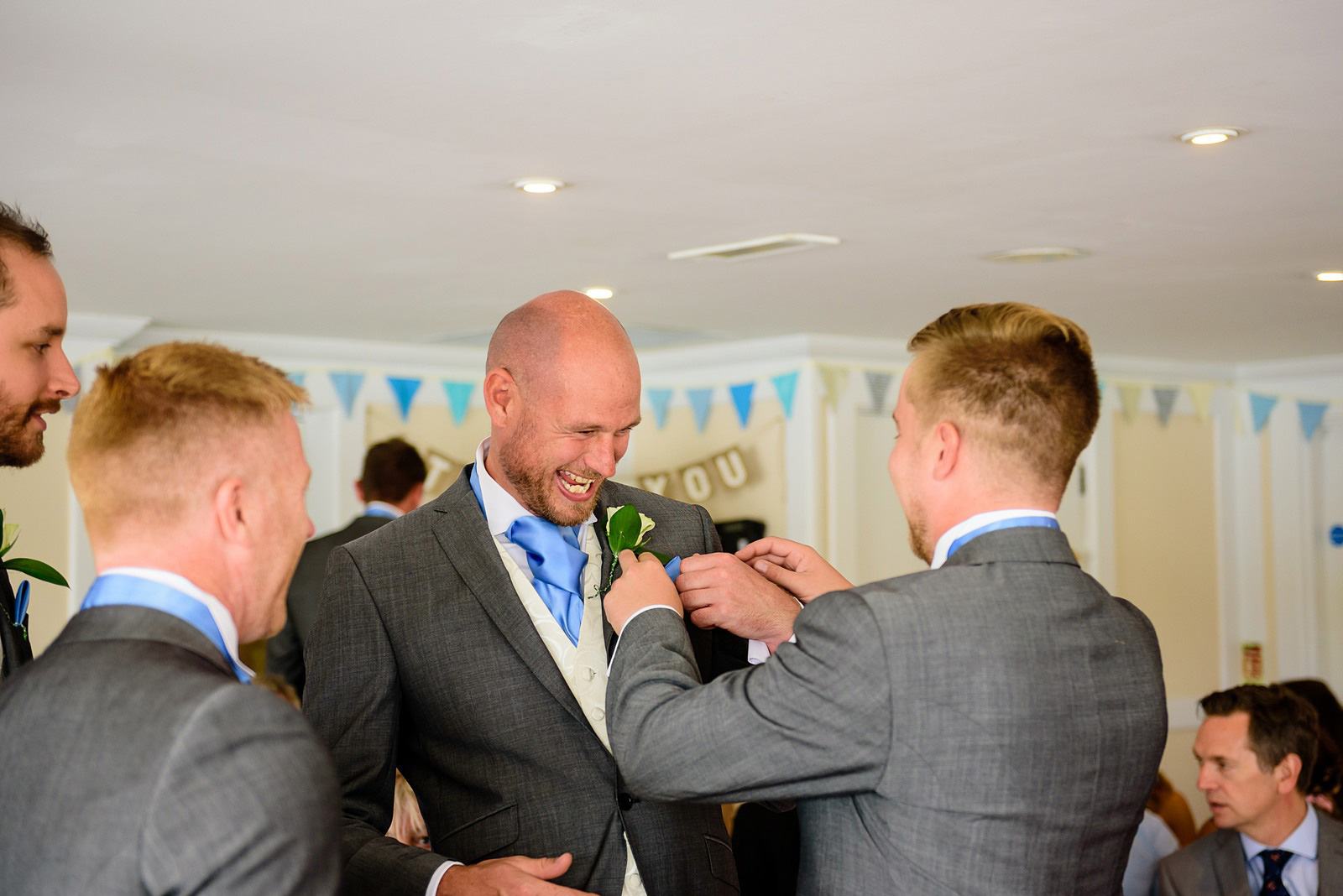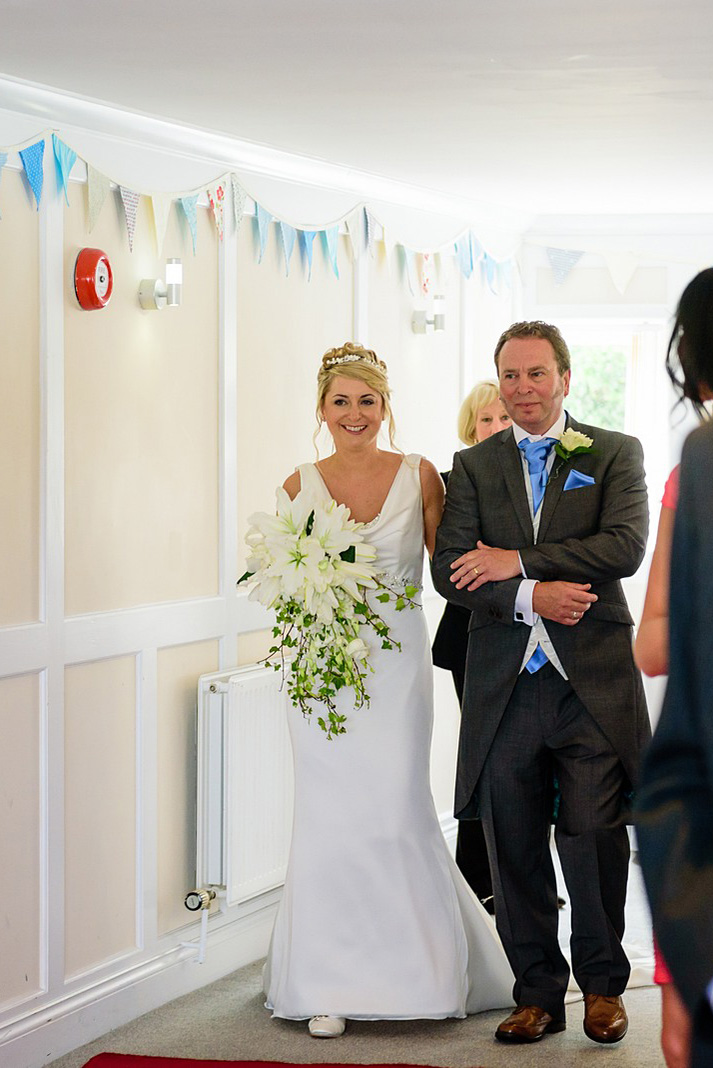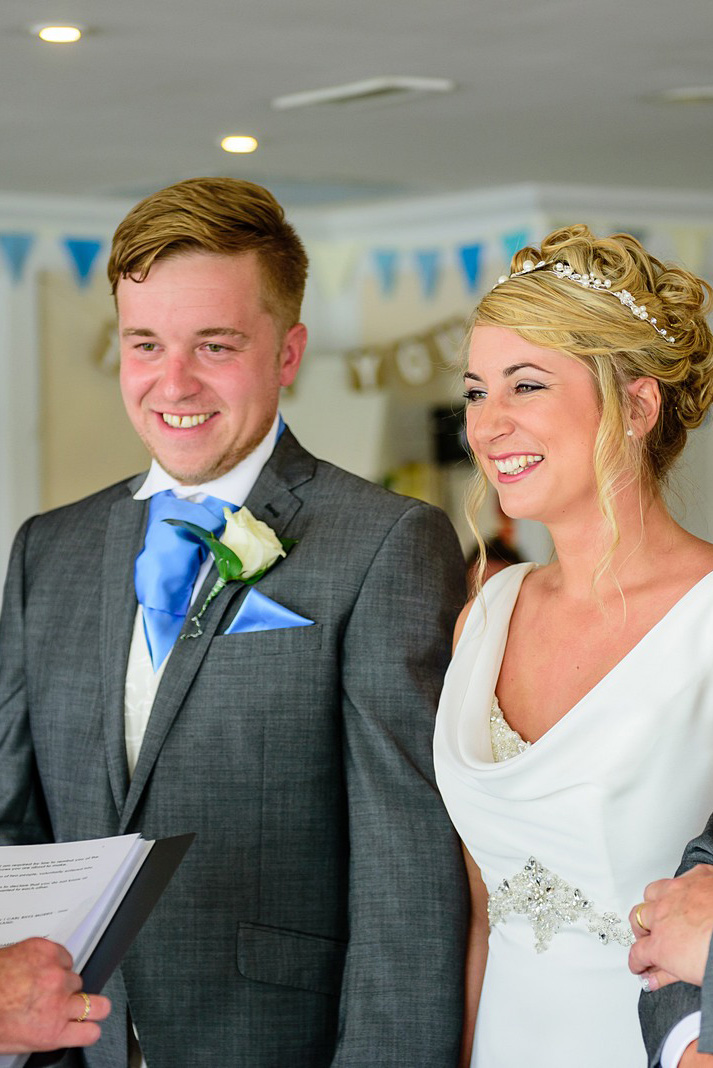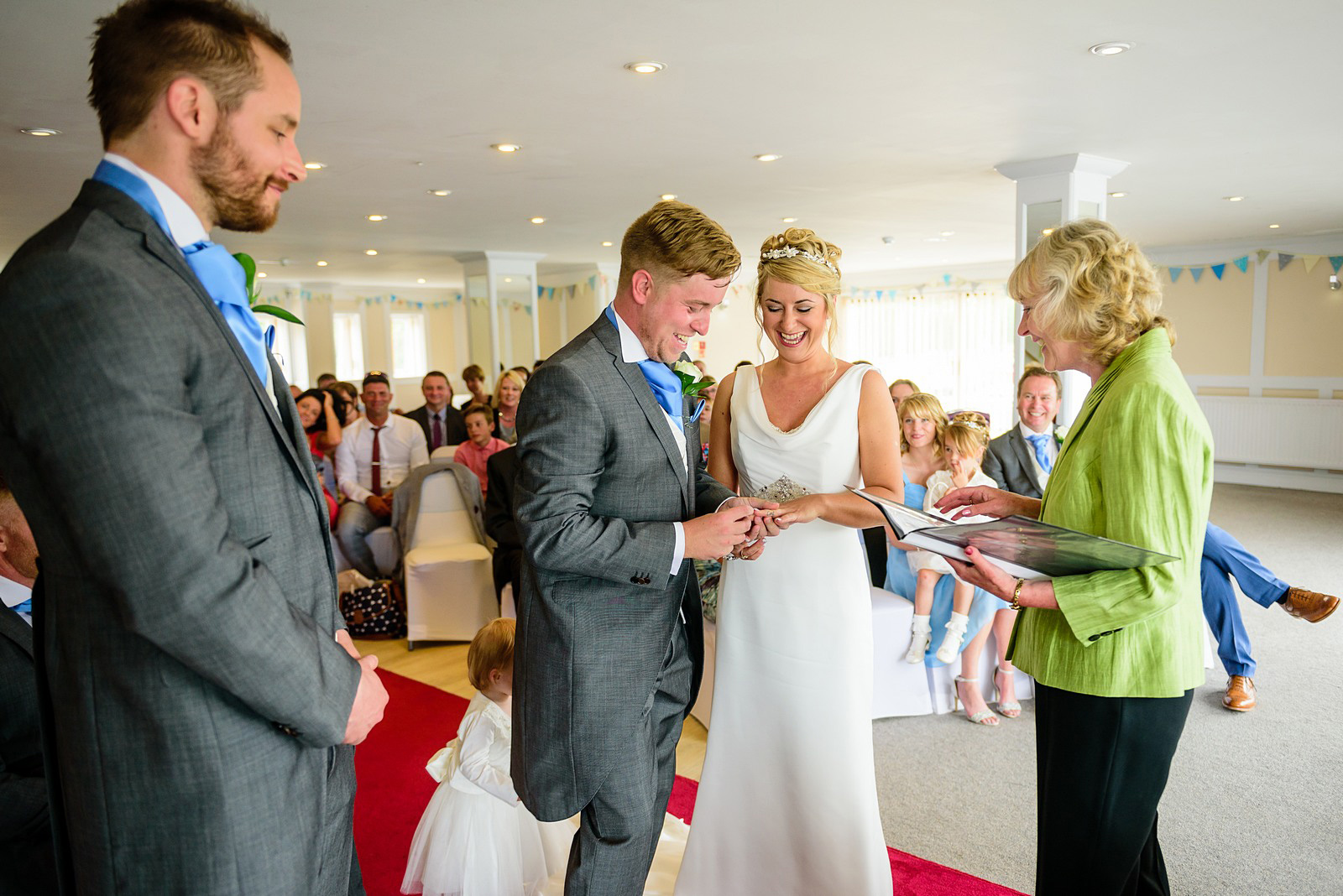 The couple chose a lovely sky blue colour to pepper throughout the entire day.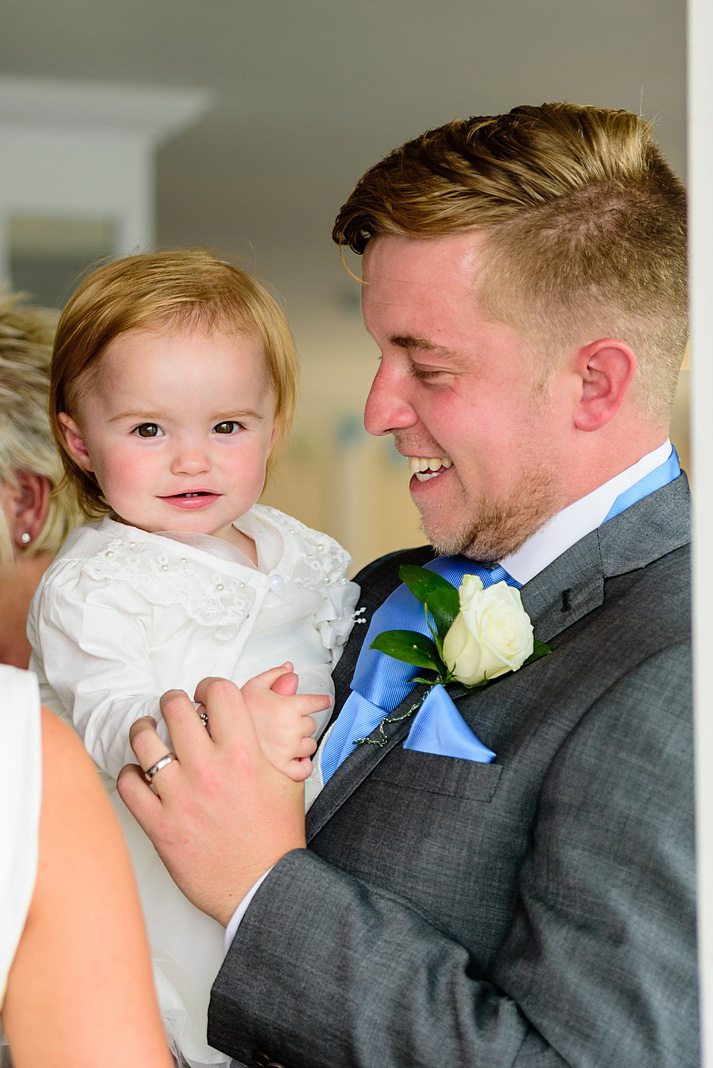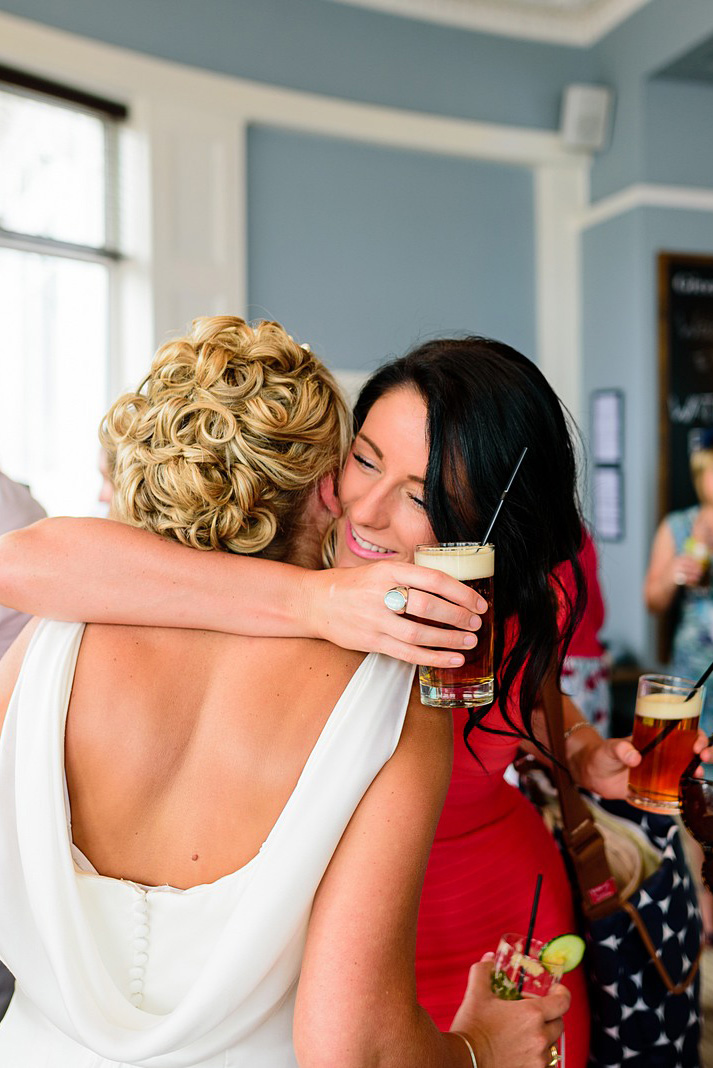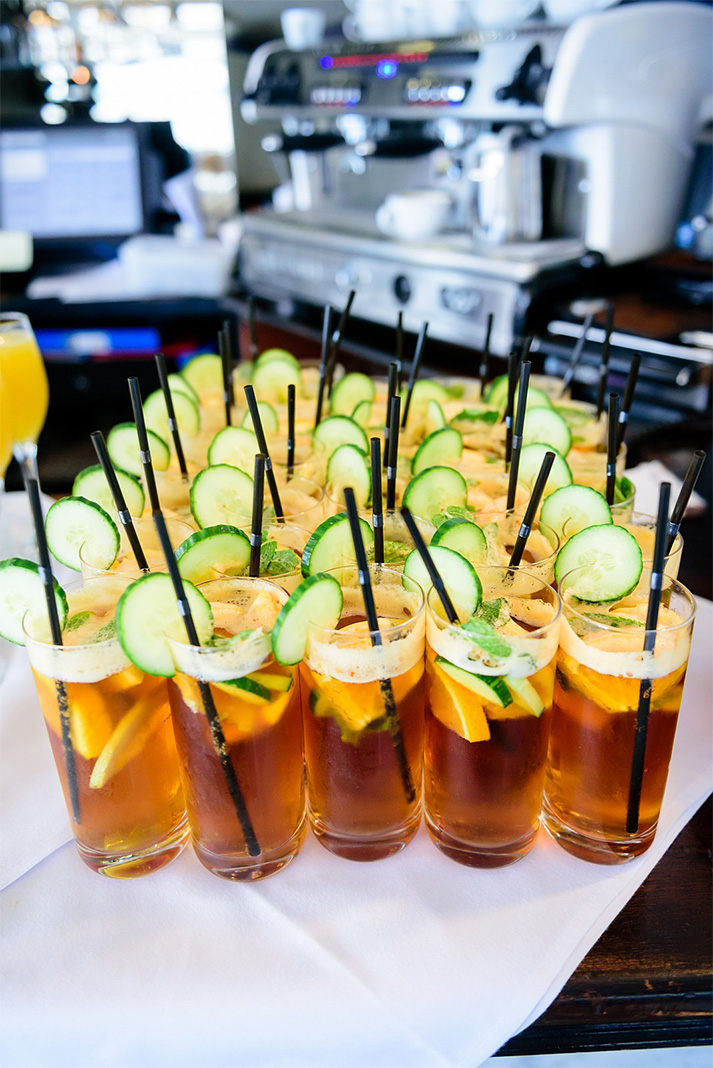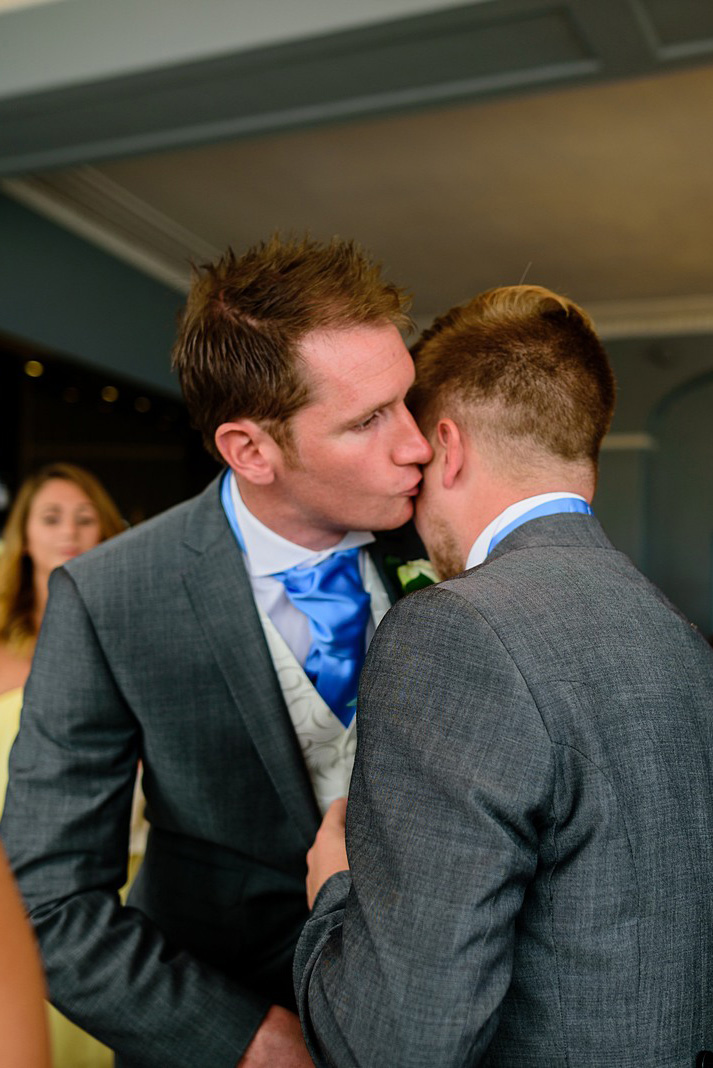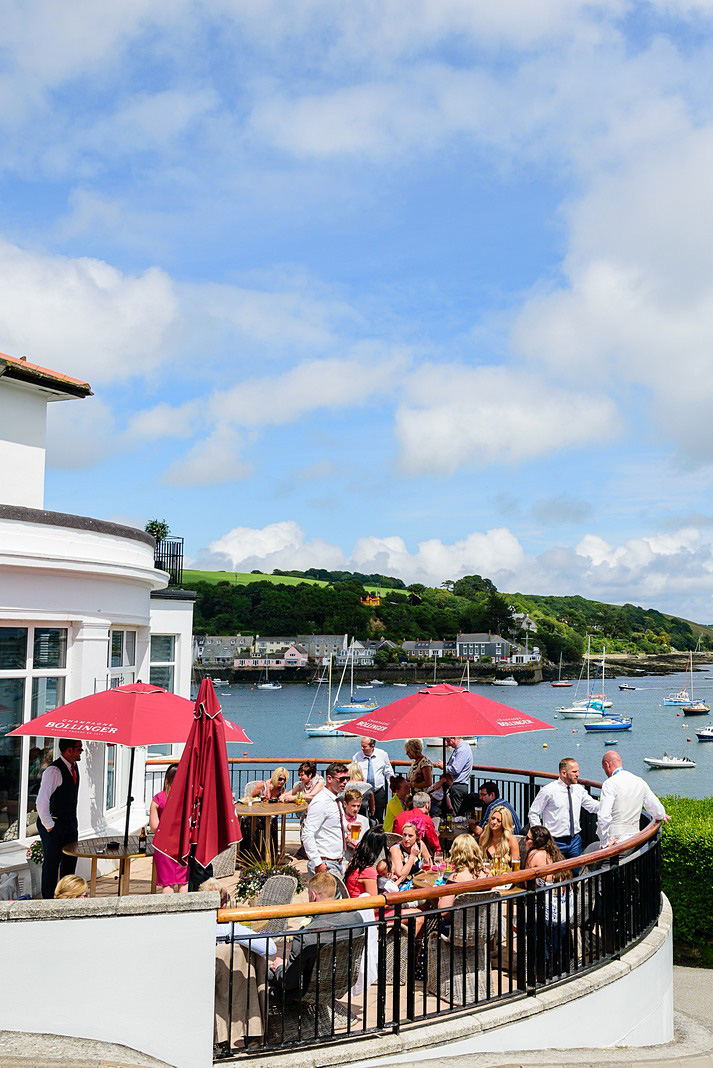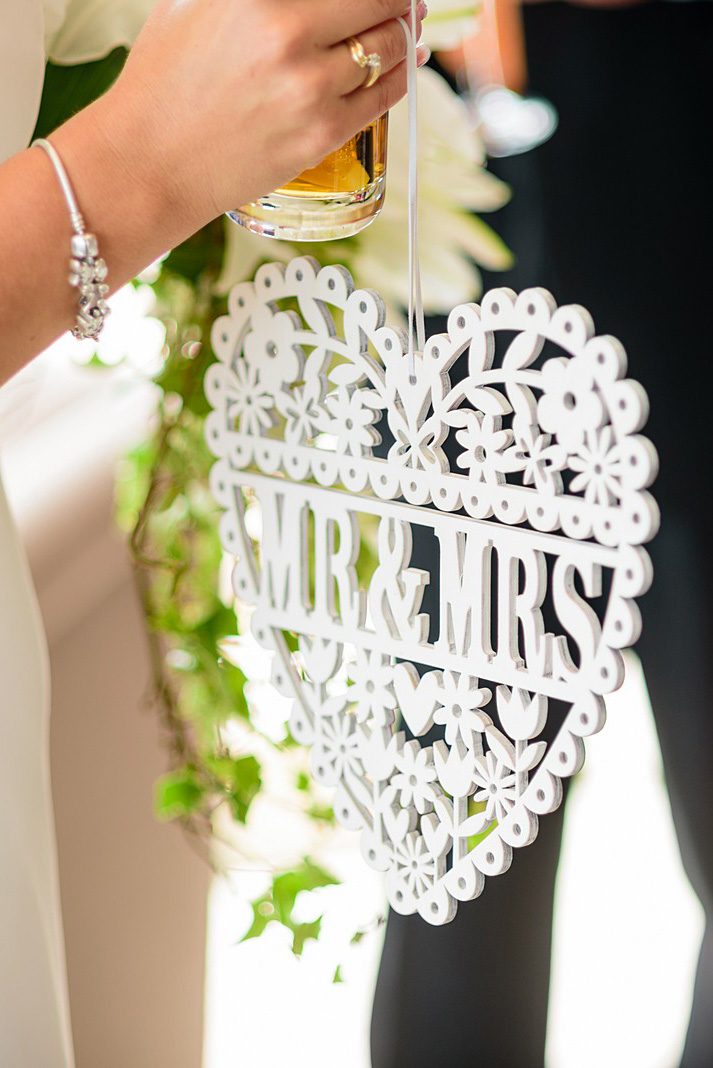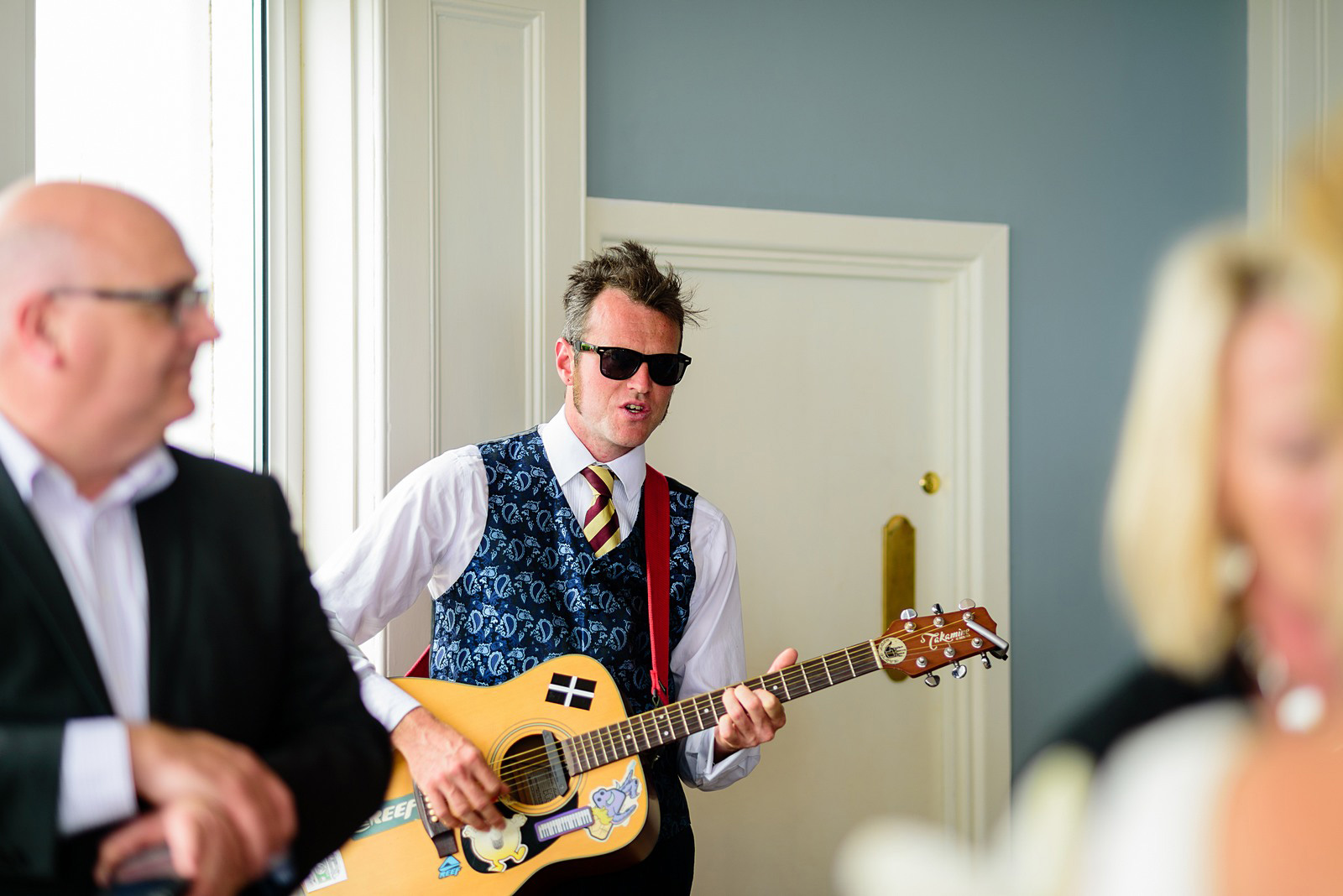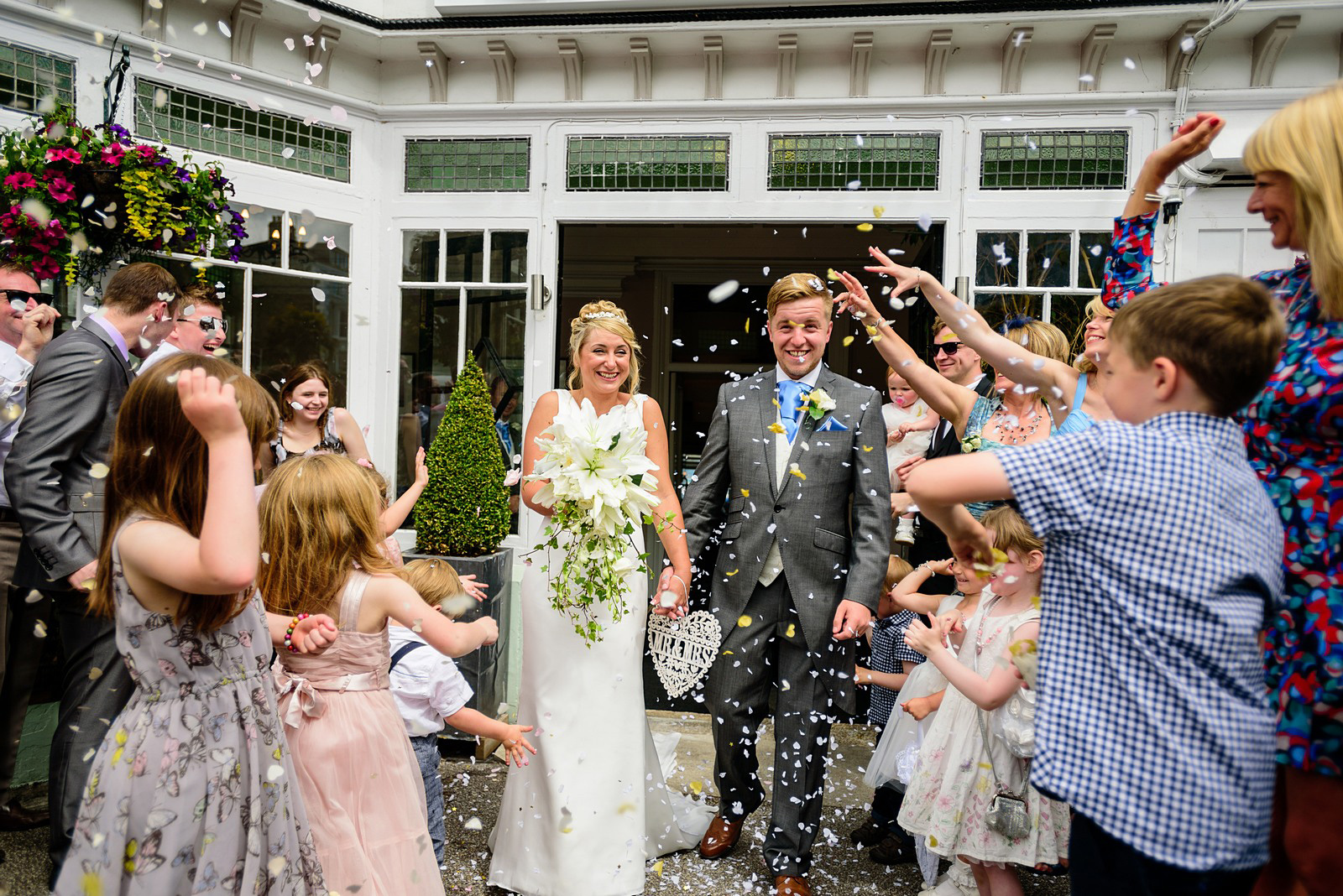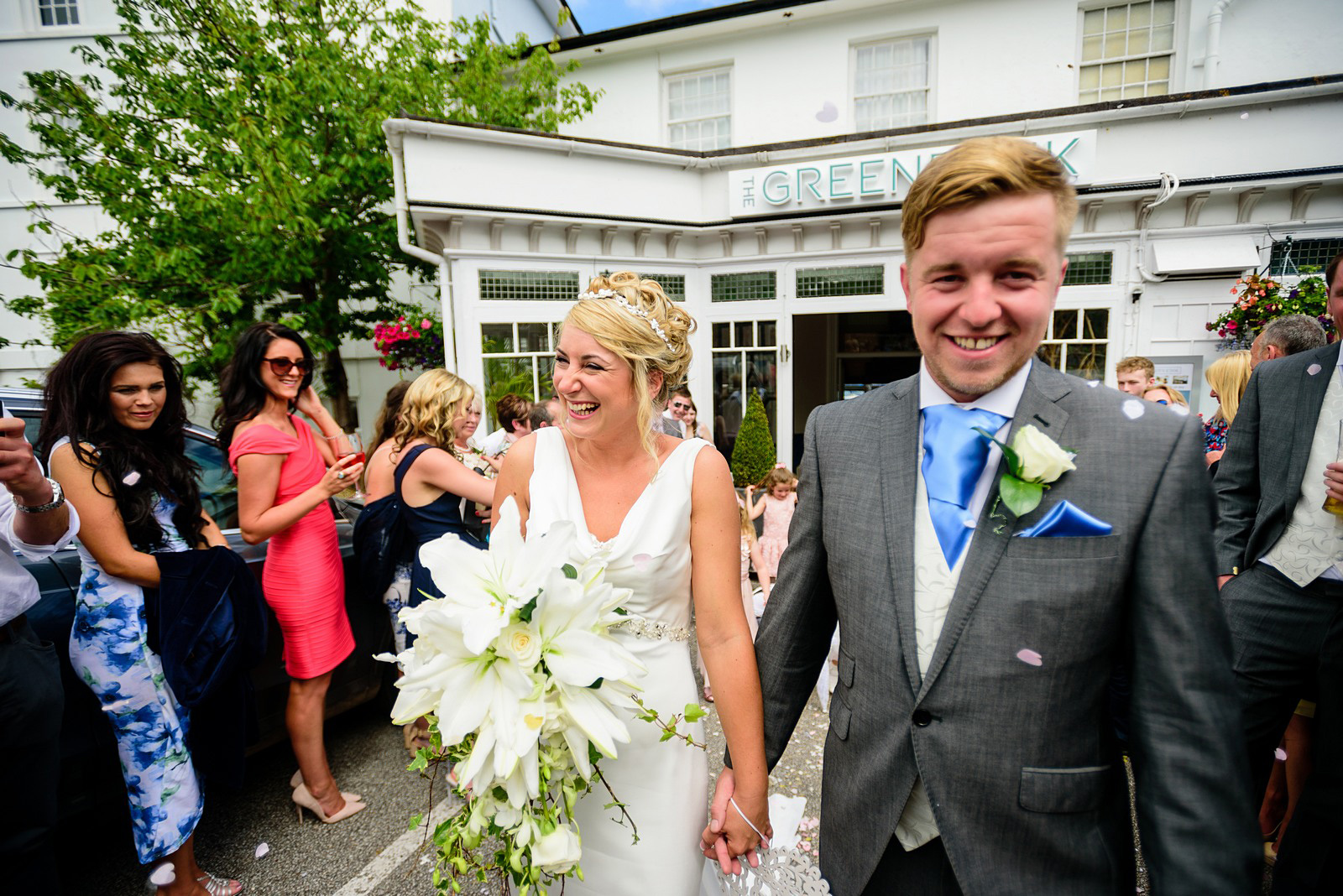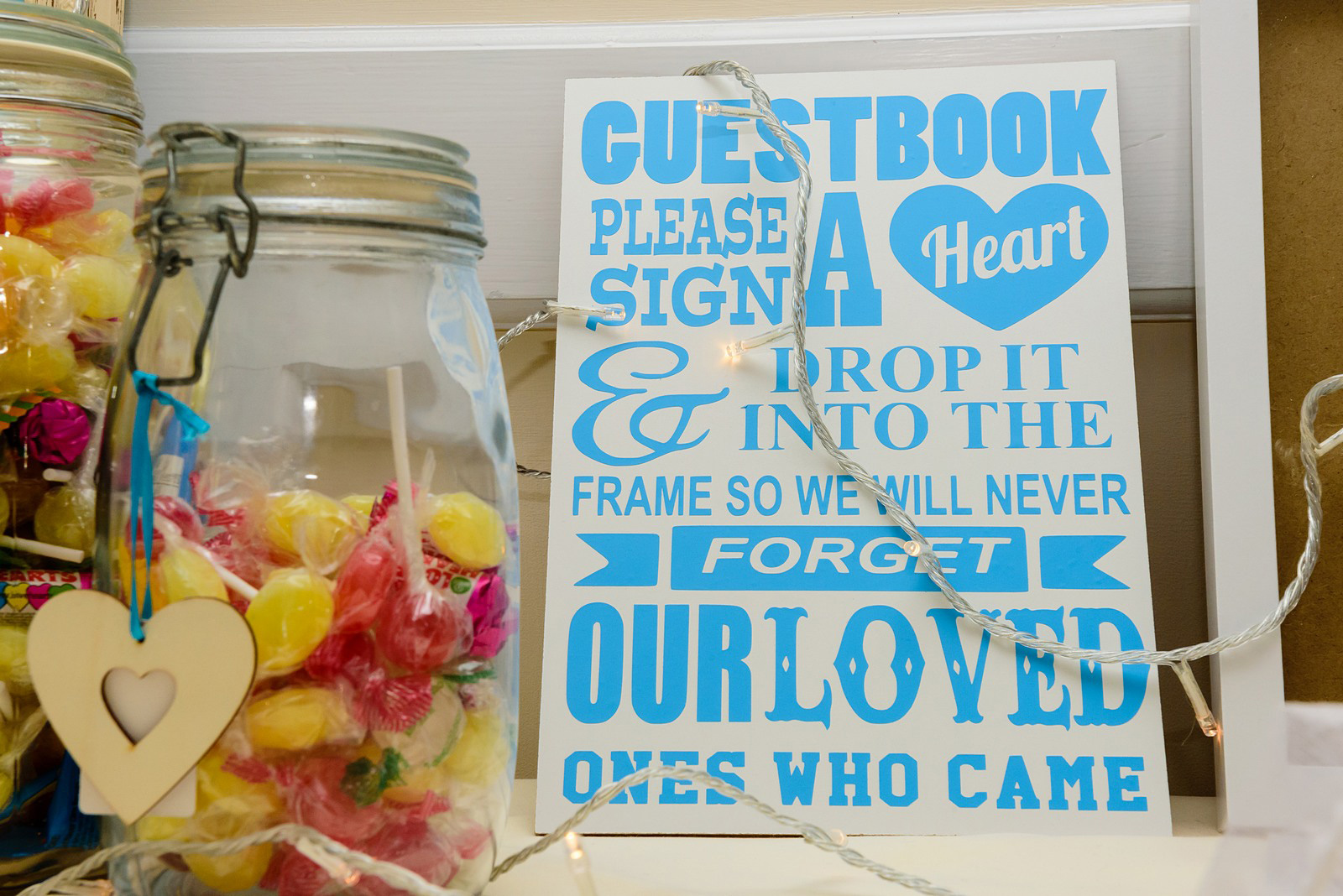 Sugar Coating provided all the sweets for the day which also included a chocolate fountain!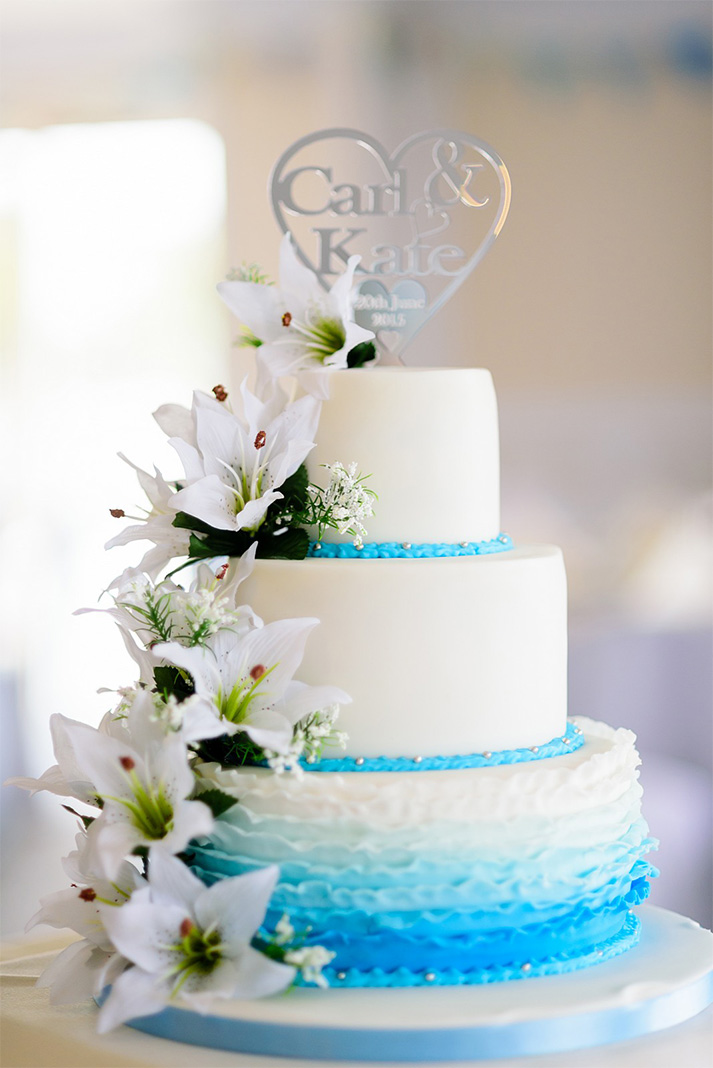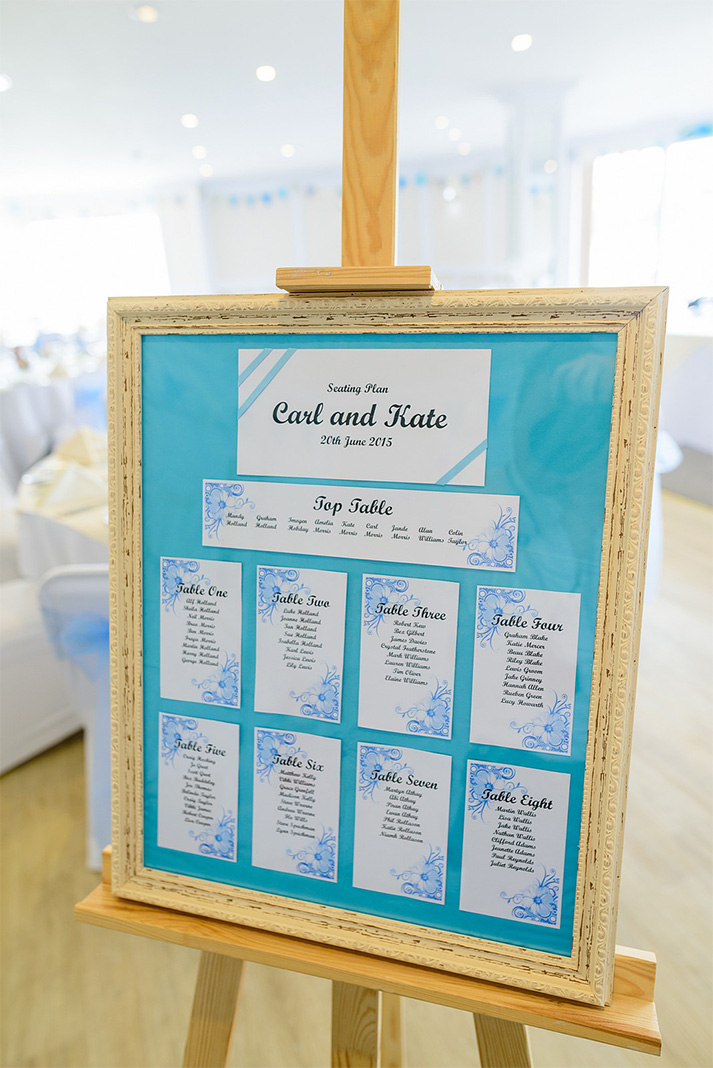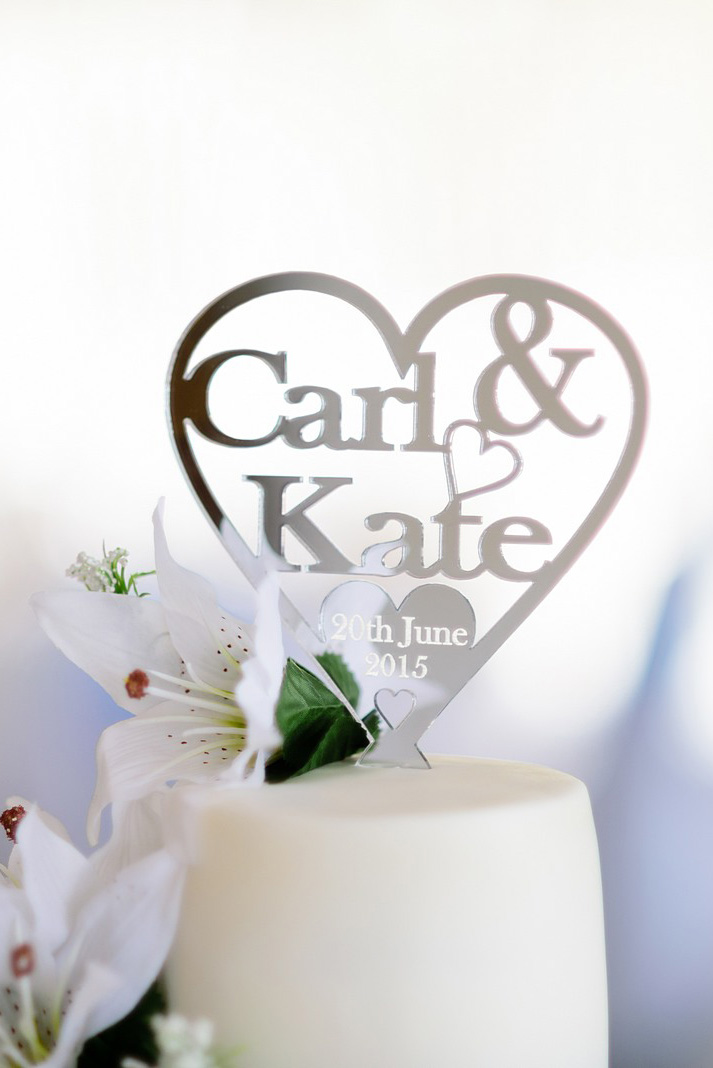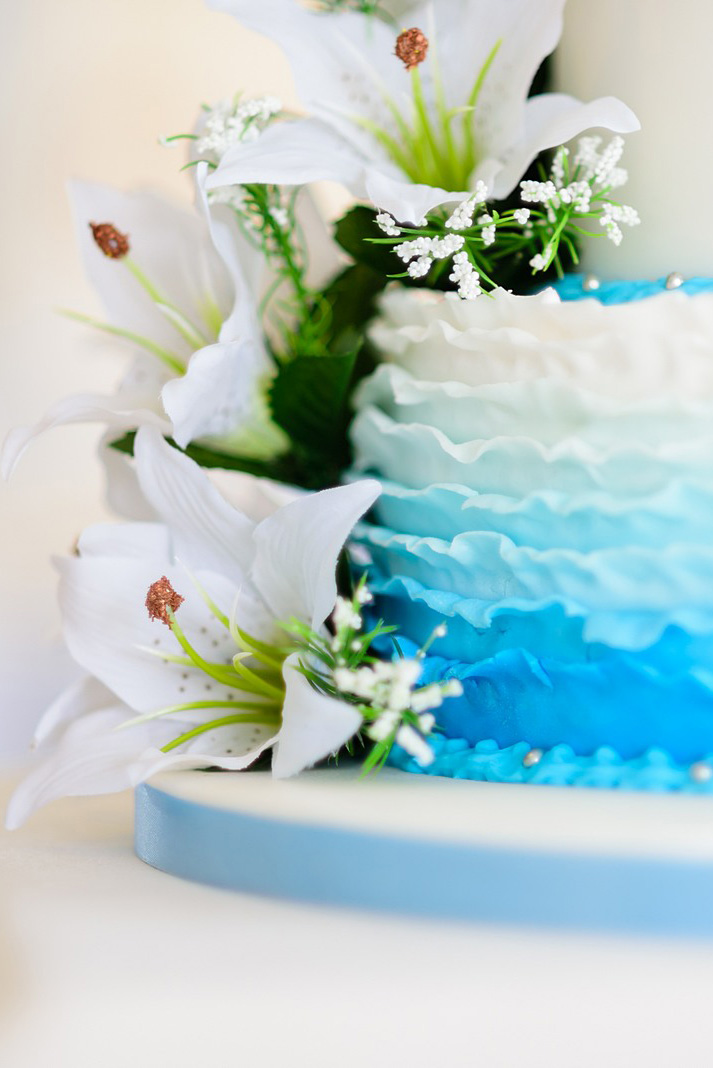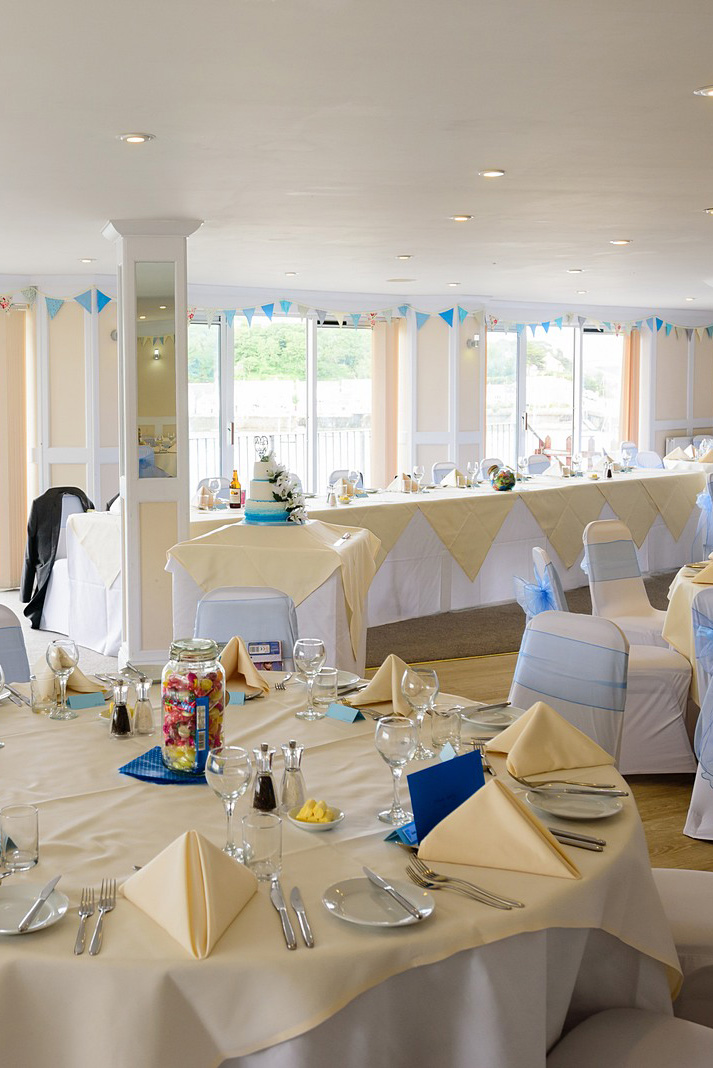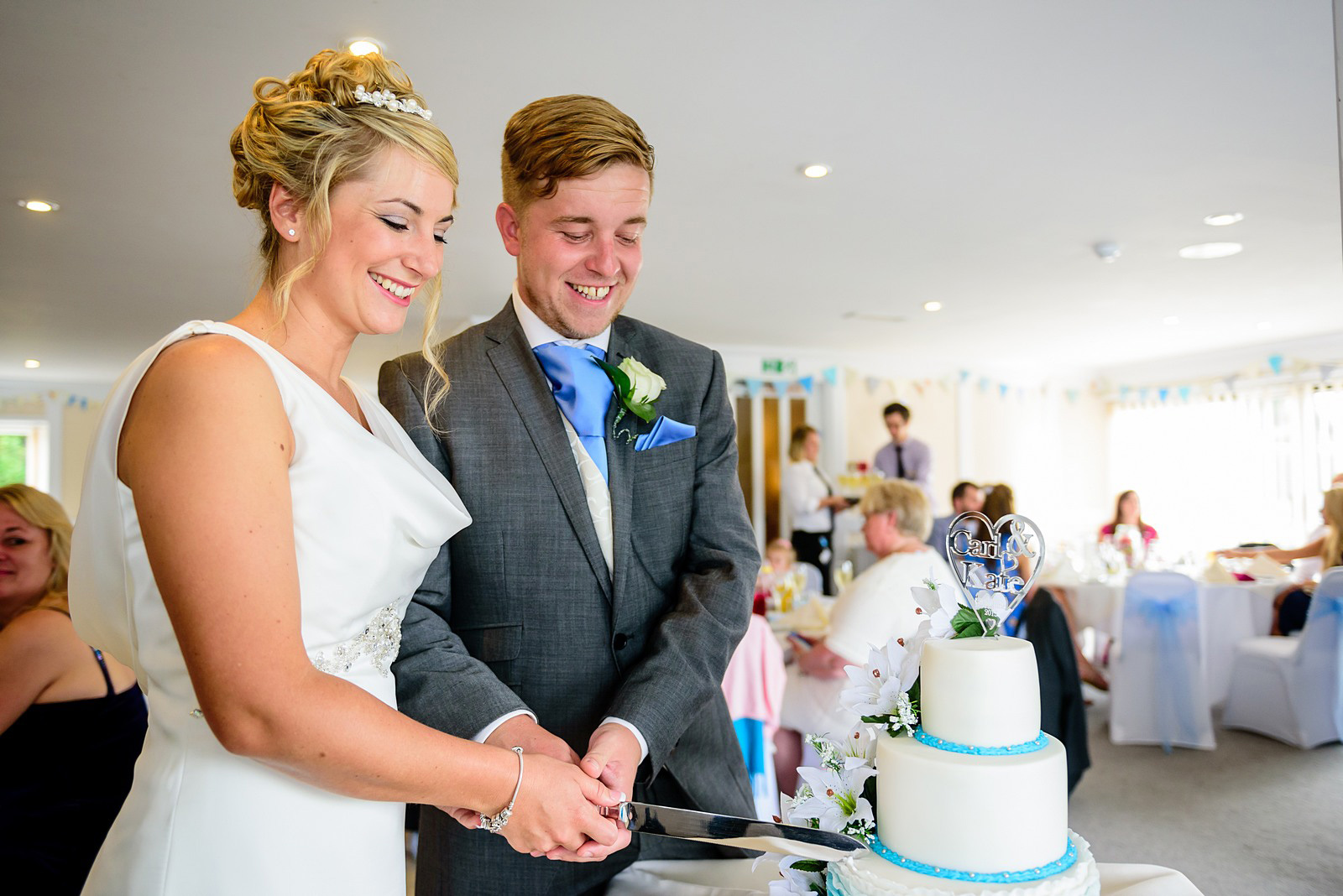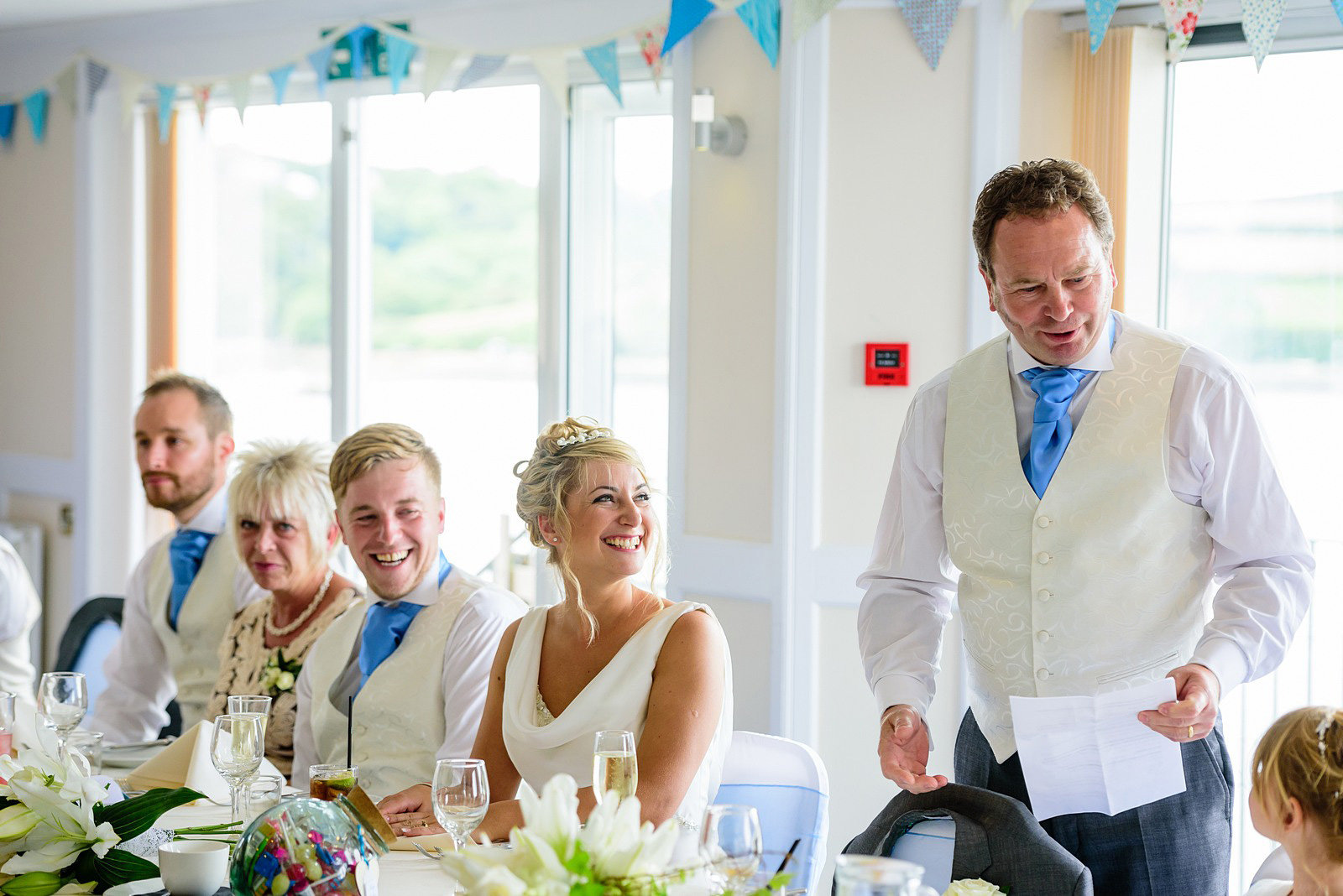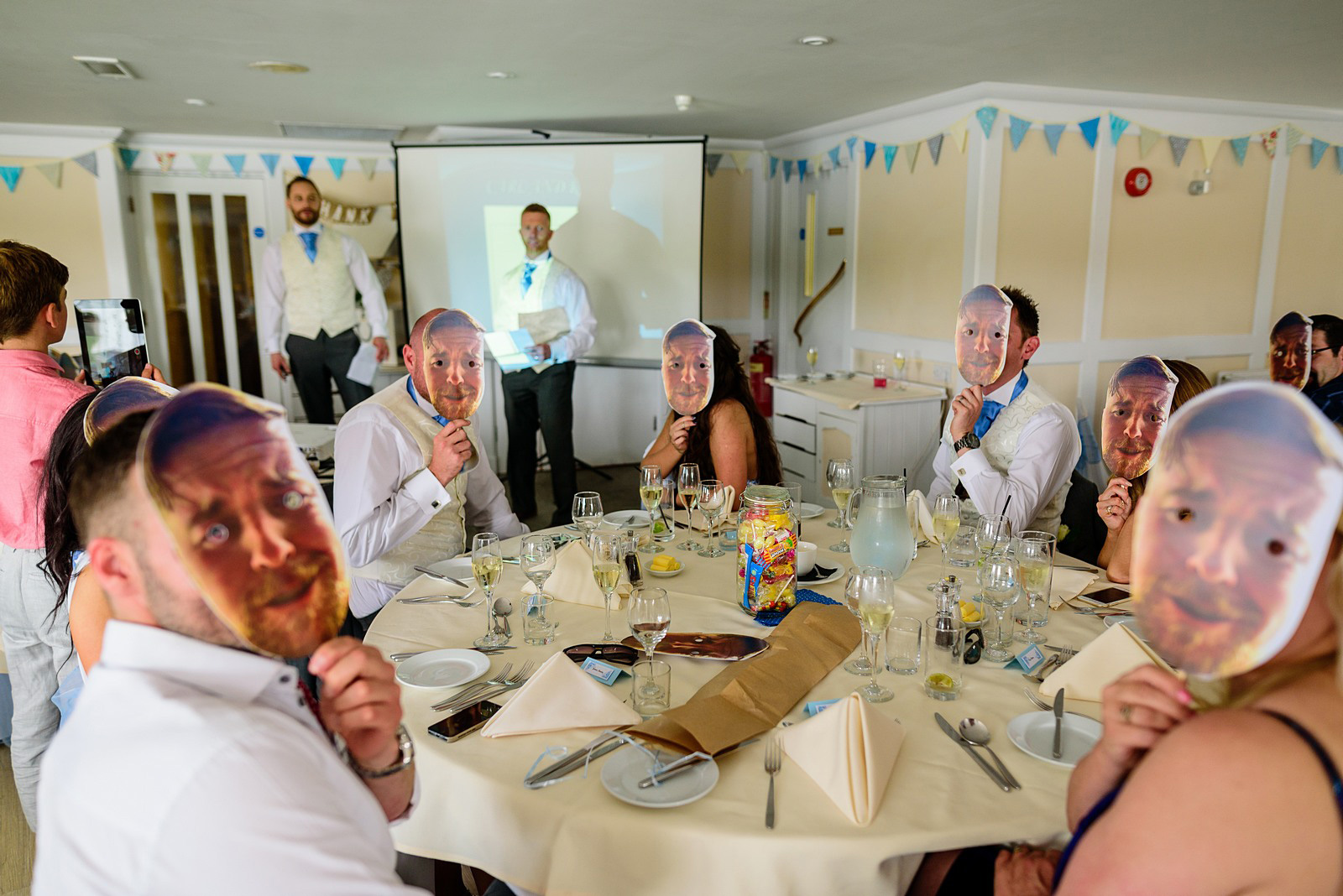 Ann Butland at Simply Lovely helped create the decor at the reception.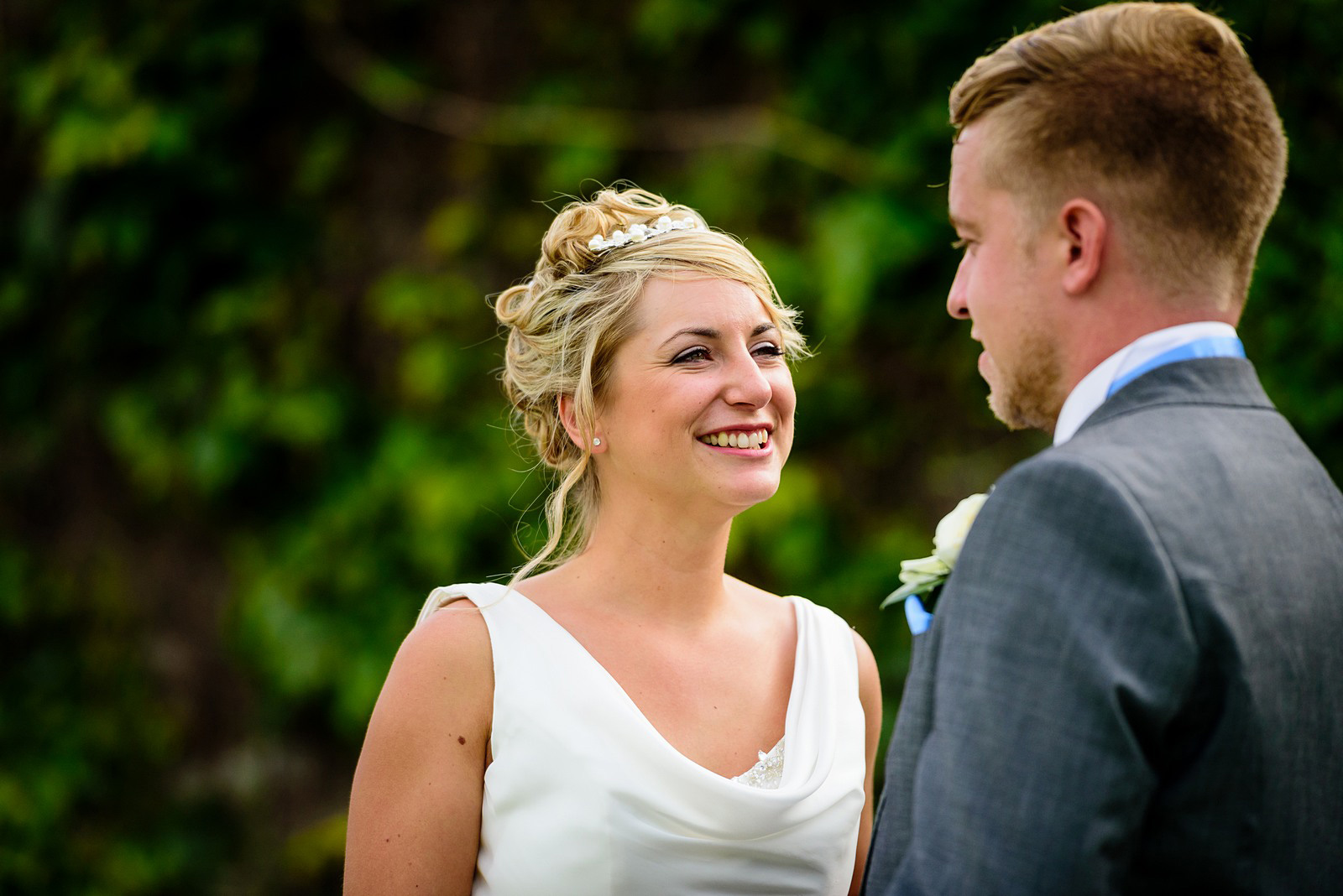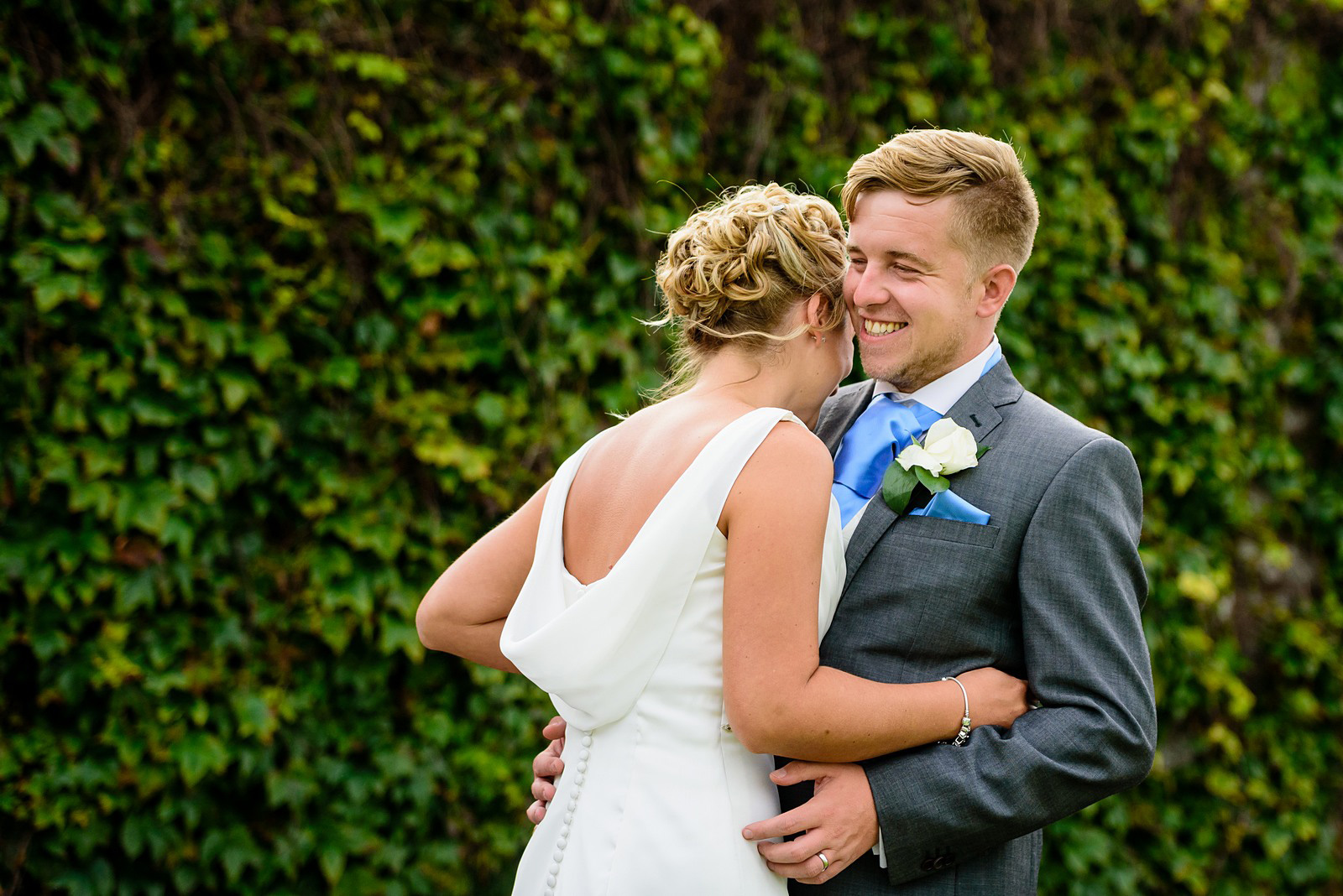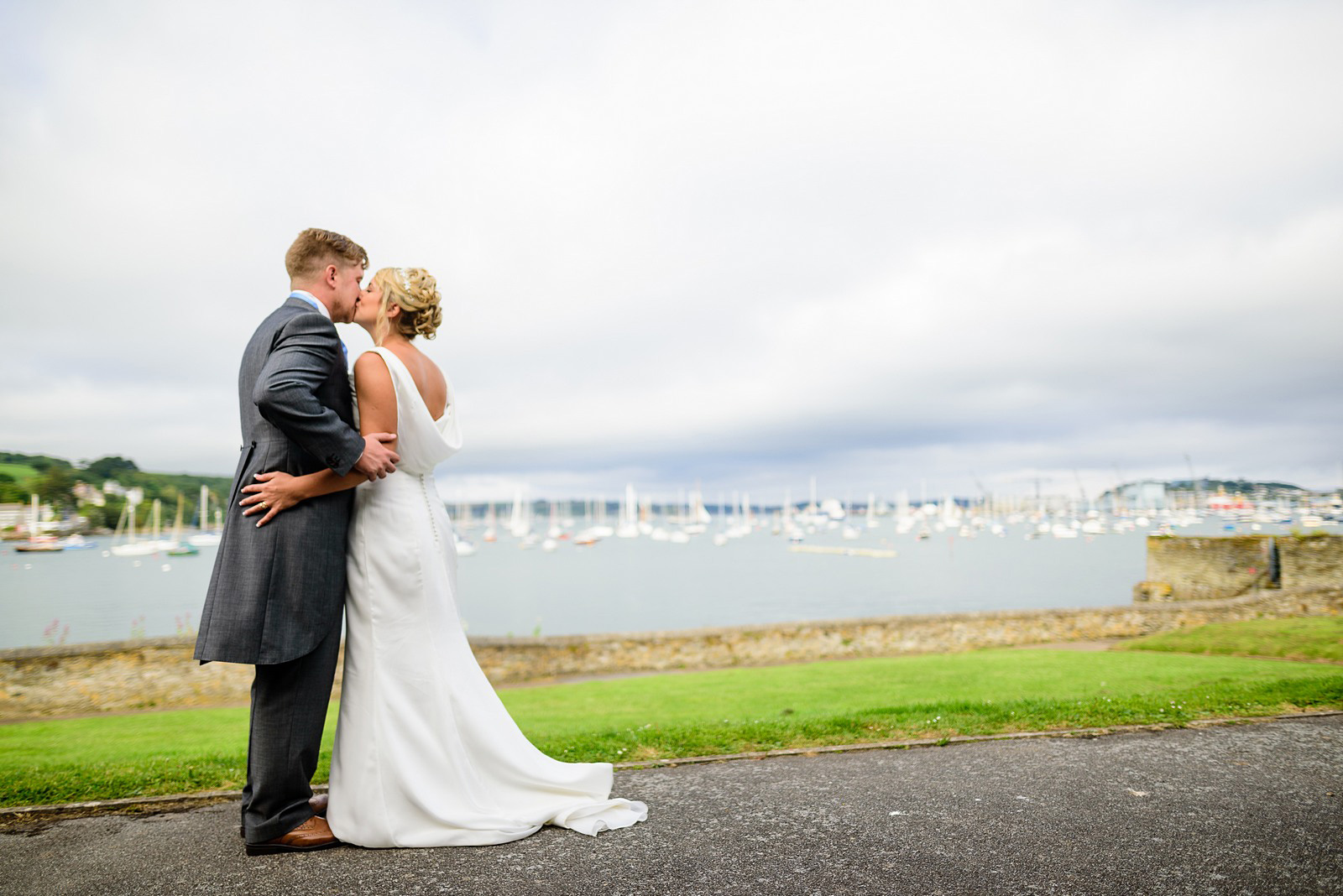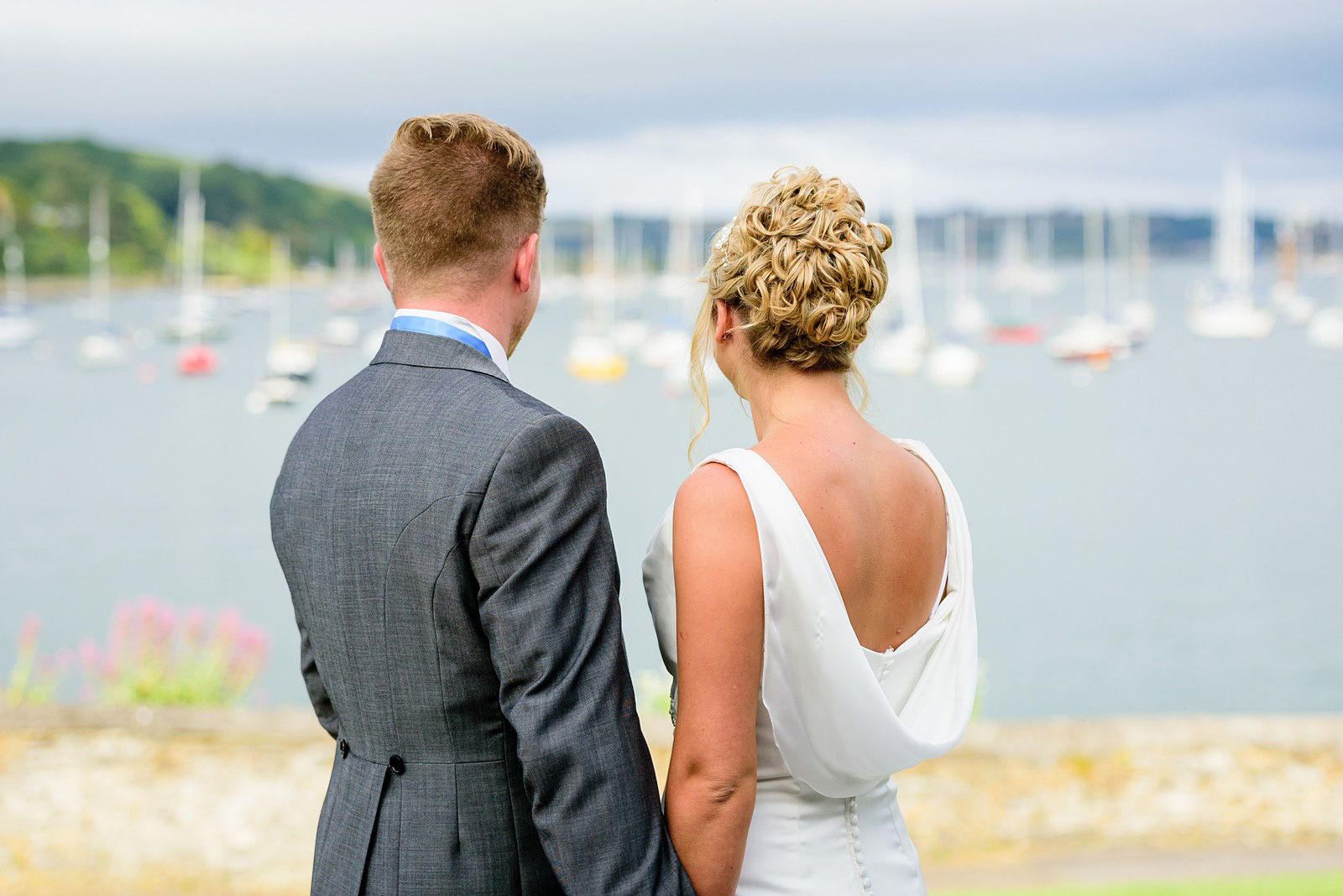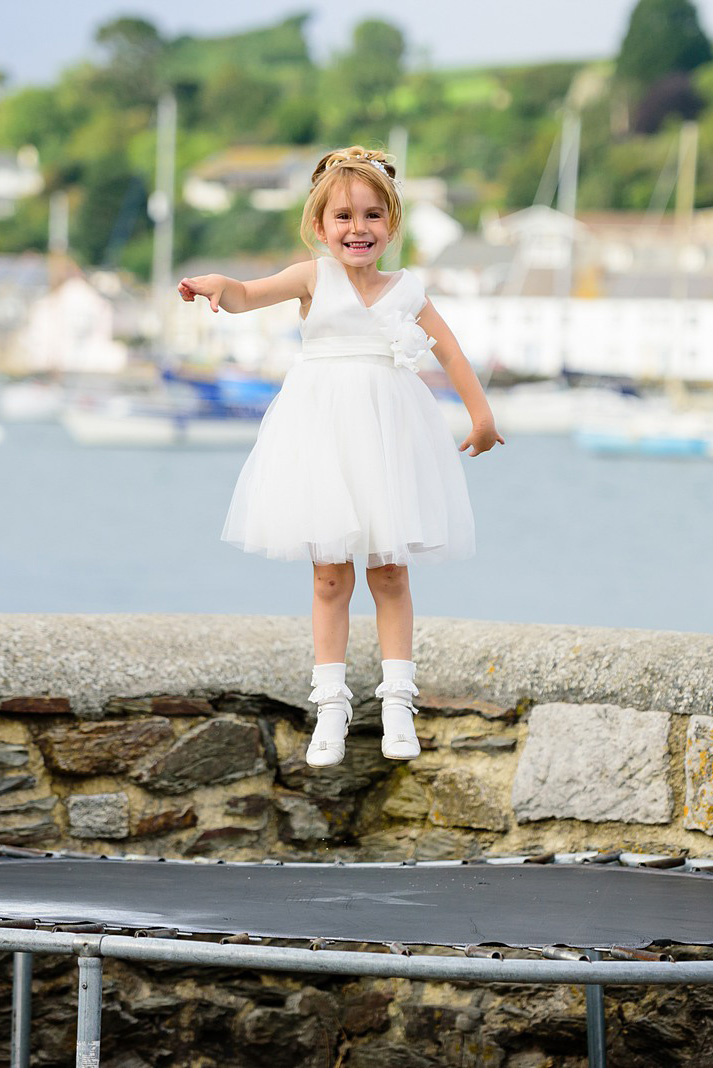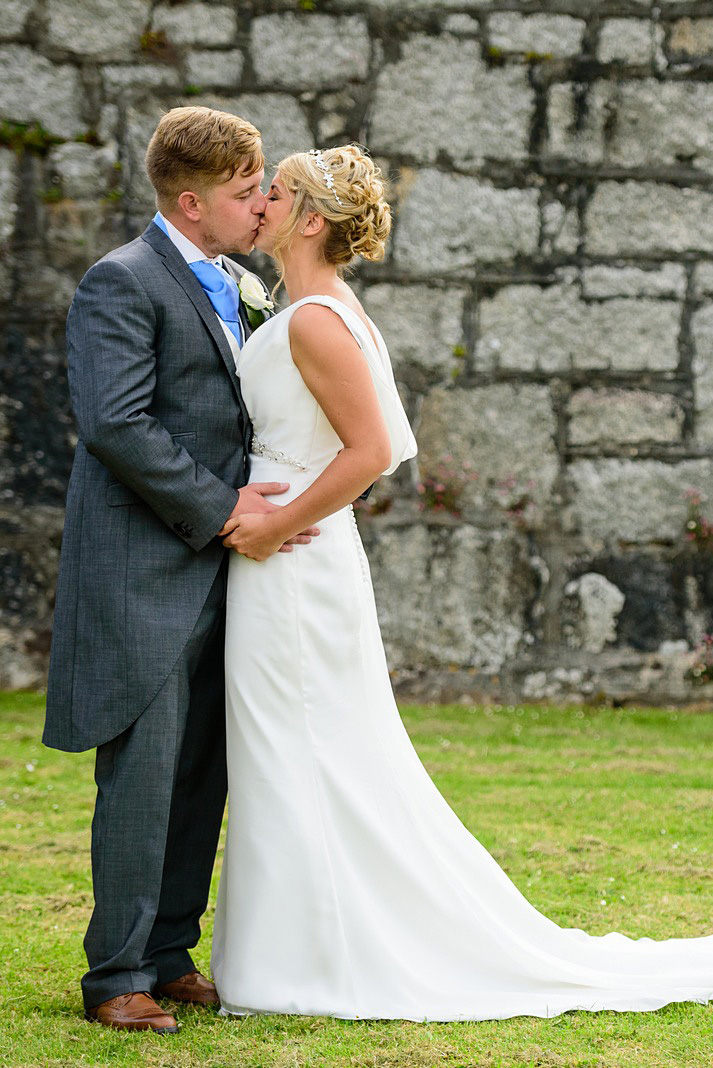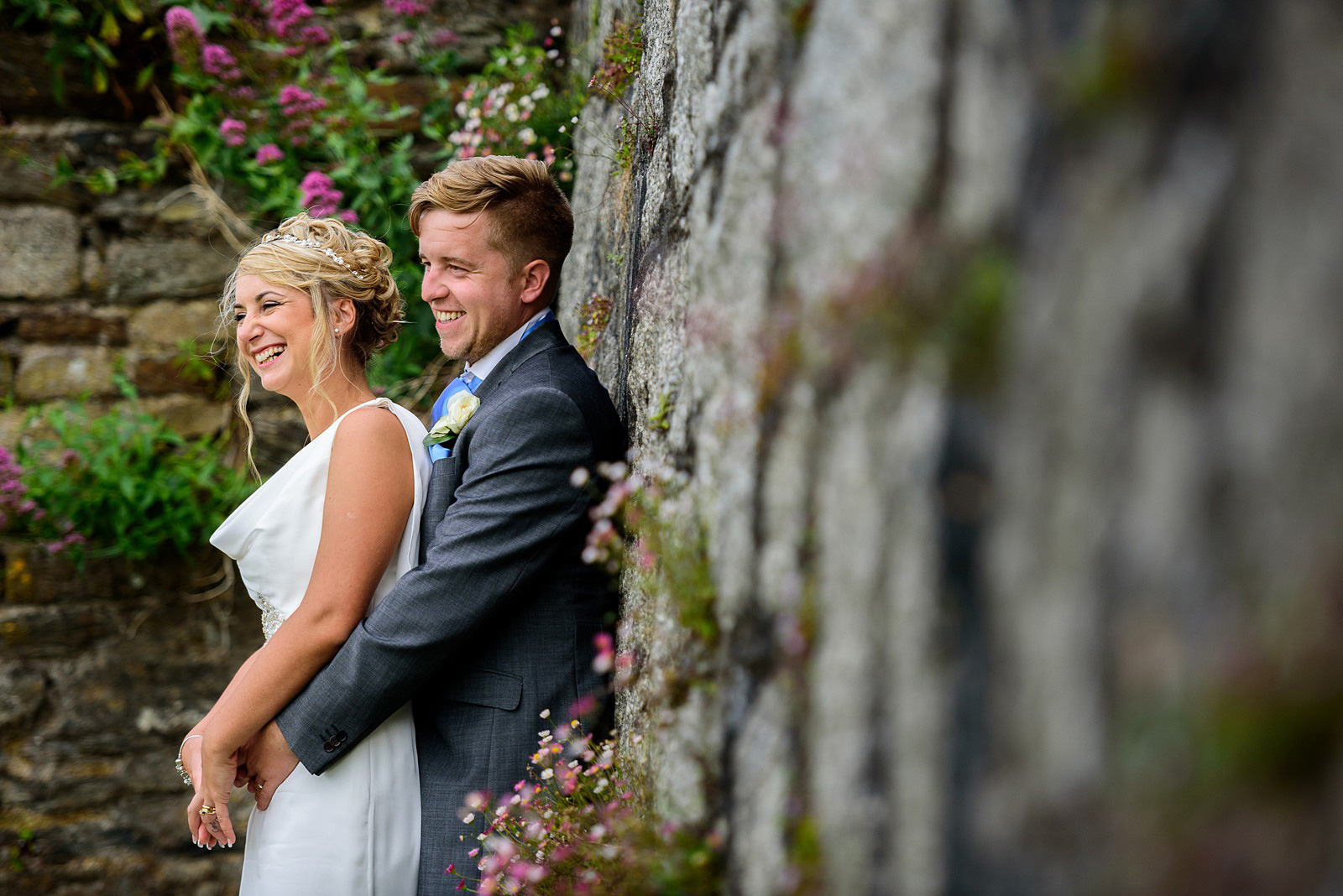 Kate says their photographer was "amazing" and captured the day "perfectly".