When it came to growing closer, there was just one obstacle in the way for Julie McNairn and Peter Littlefair – Julie's brother Ross, who also happened to be Peter's close friend.
Julie, 28, jokes that her brother "set down some ground rules" before the relationship blossomed.
Two weeks after their first kiss the Edinburgh pair left to travel south-east Asia together and haven't looked back since. "My brother took a short while to get over this, but nearly  seven years later delivered the most amazing and heartfelt speech during our wedding ceremony," Julie says.
Pete, 27, popped the question one night when Julie got home from work, and planning then quickly began for the couple's vintage wedding.
When it came to picking the venue for their 1920s-themed celebrations, the choice was easy. "We live on the Carberry Estate so choosing Carberry was an easy decision," Julie says. "They allowed us to have our Labrador at the ceremony and the whole day had the comforts of our life and home."
The couple wed on April 16, 2016 in front of 120 guests. Labrador Lexie was a special guest, wearing a Go-Pro on her back to catch all the special moments (and some accidental under-kilt shots!)
"The whole day was relaxed and carefree, mostly due to the ceremony, reception and dancing all being held at the same location," Julie says.
Photos courtesy of Story of Love.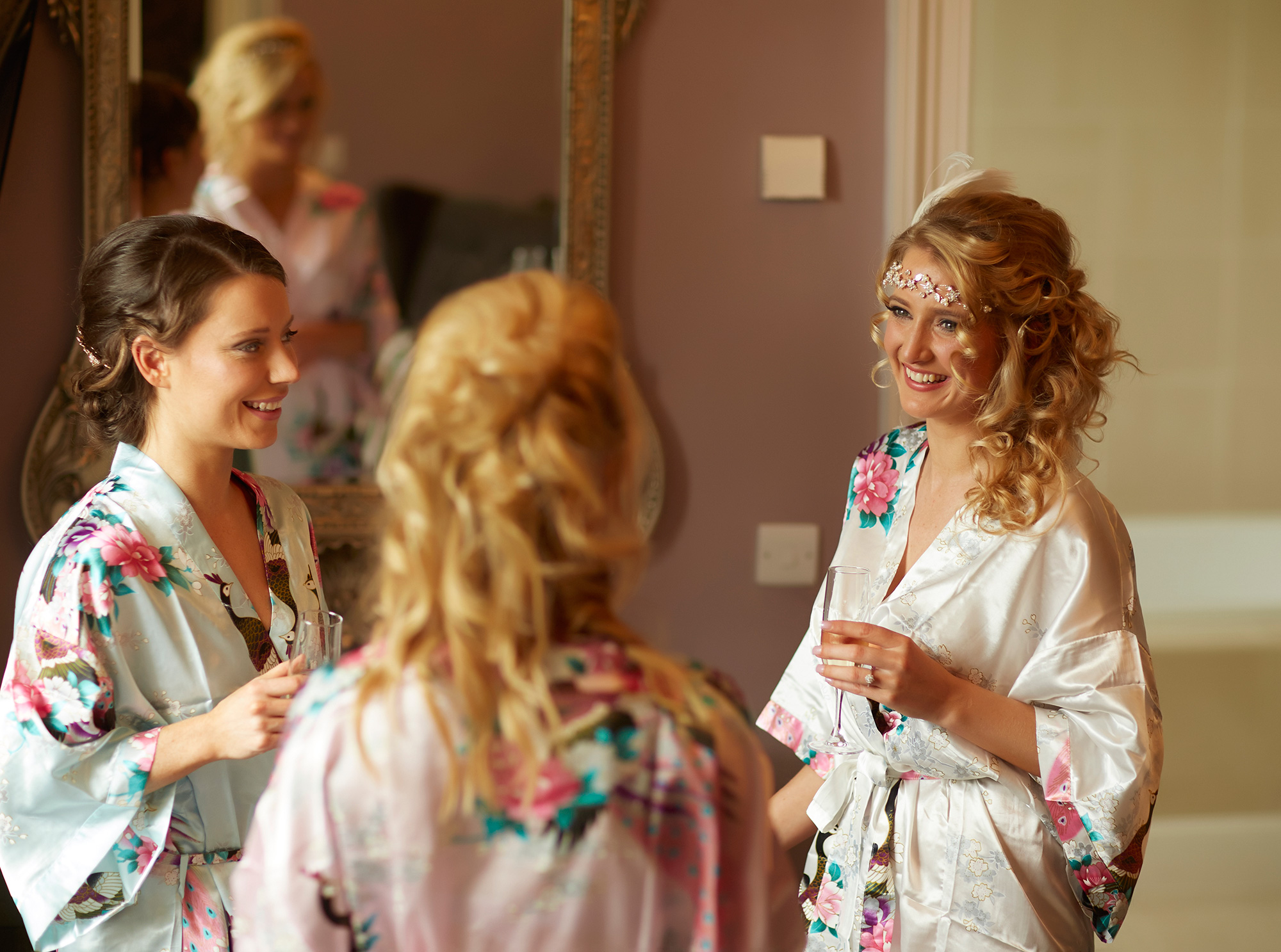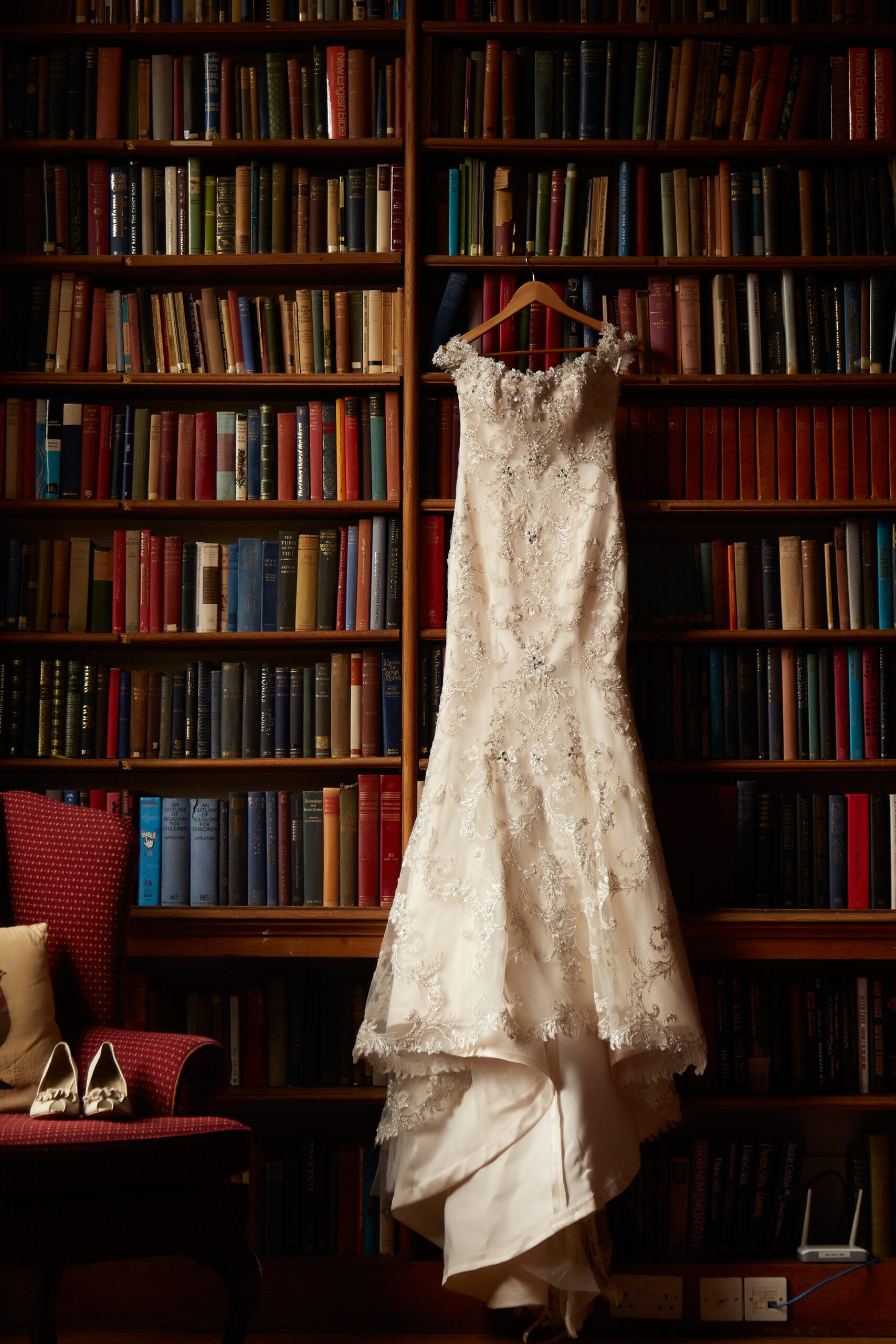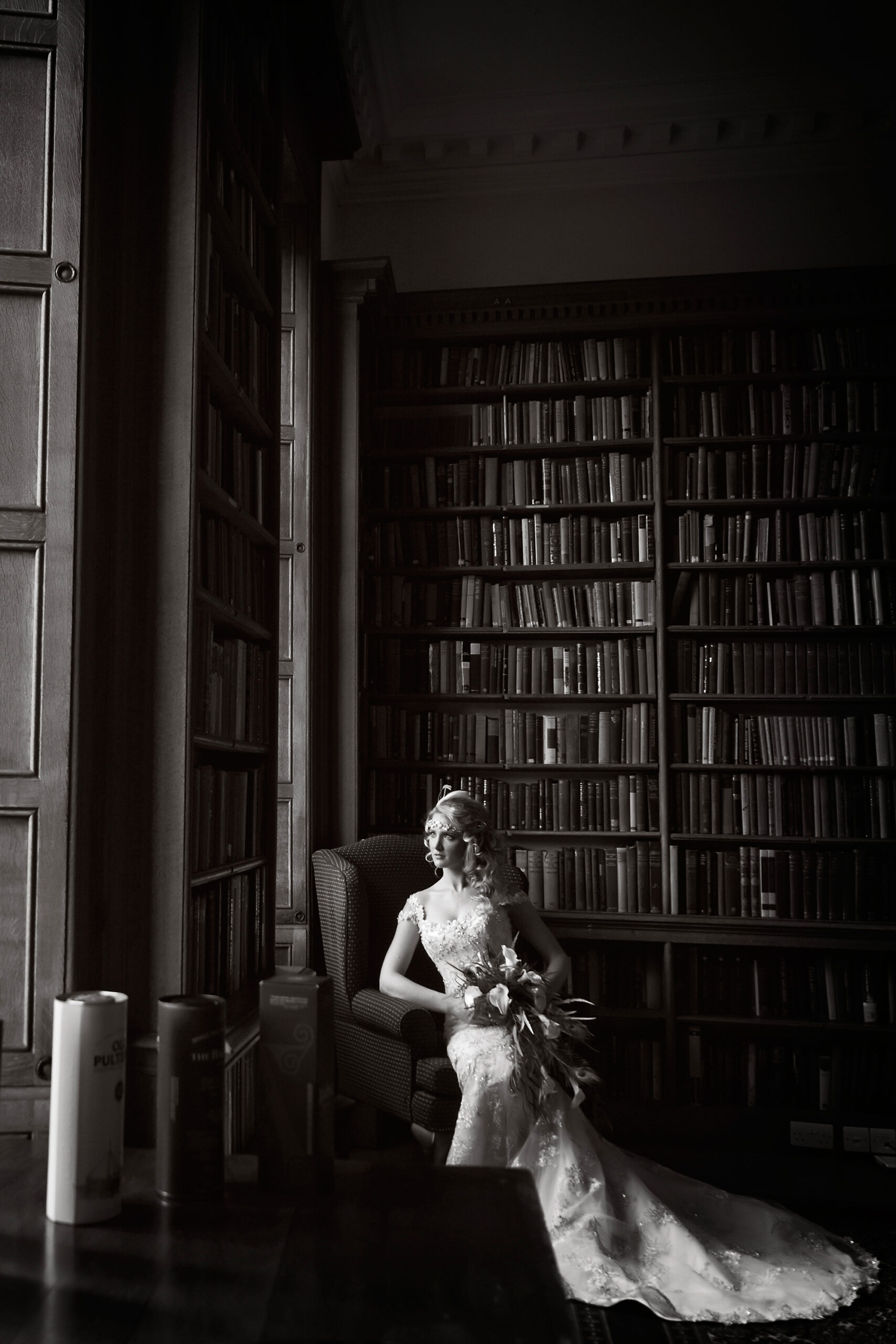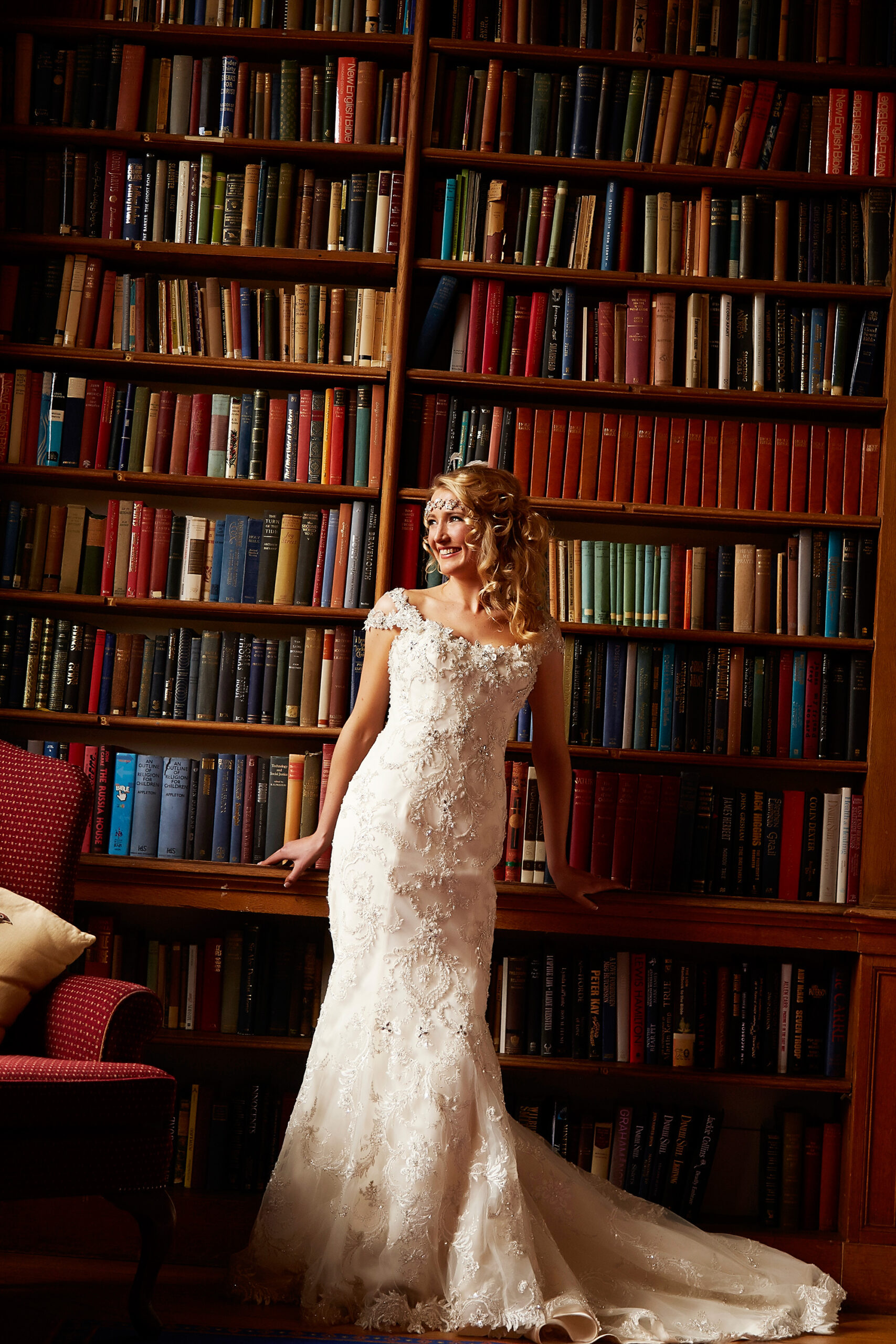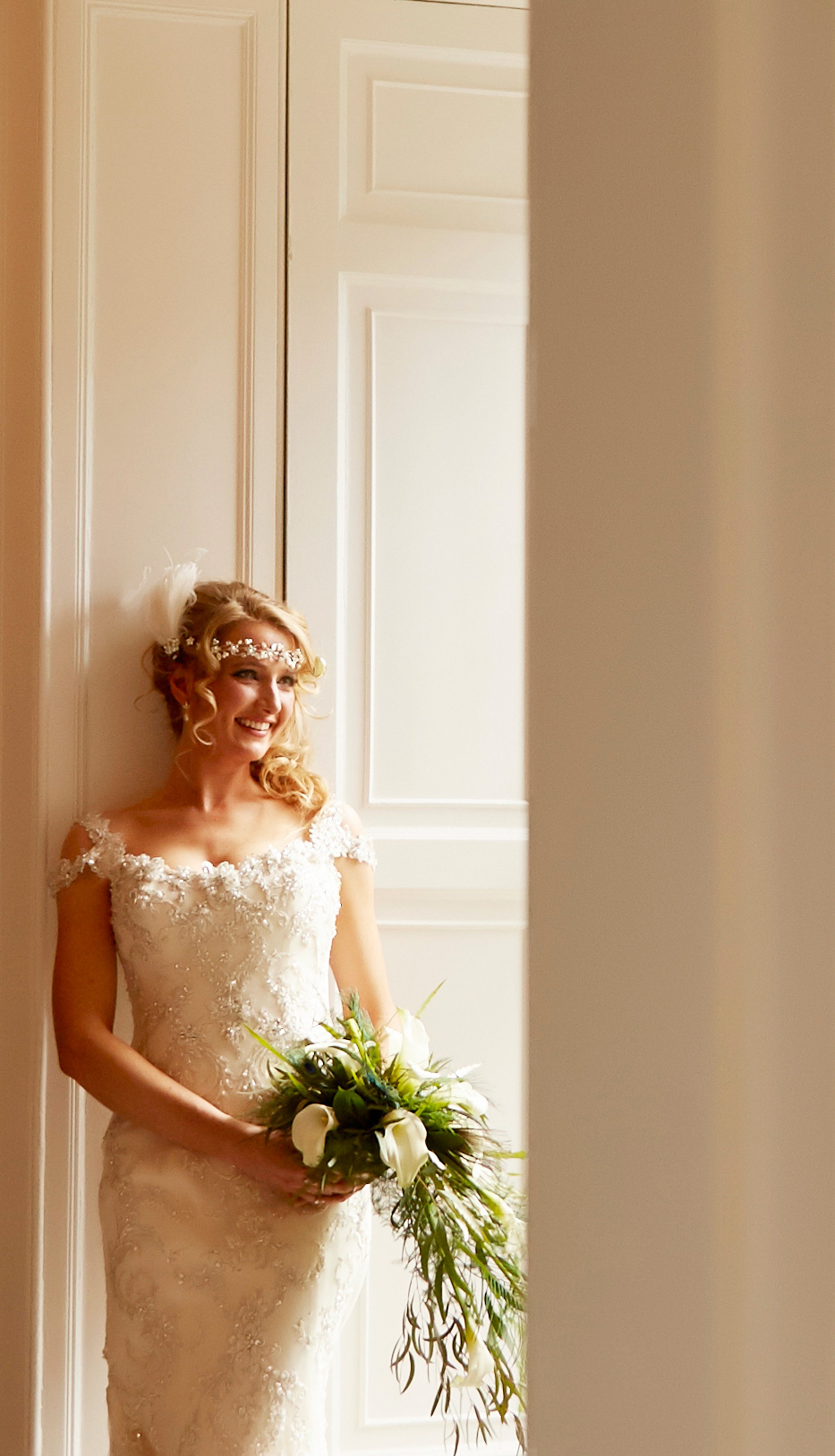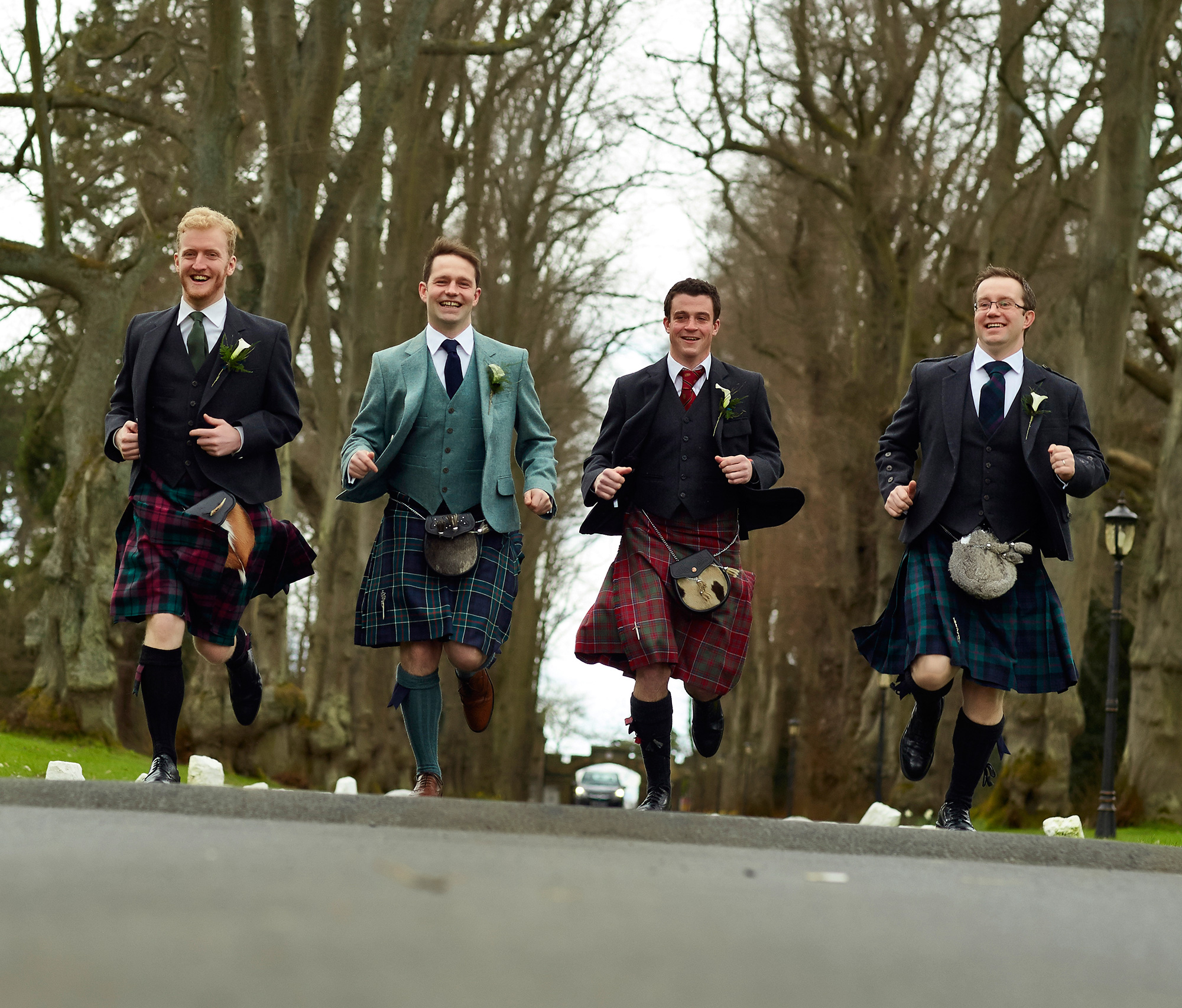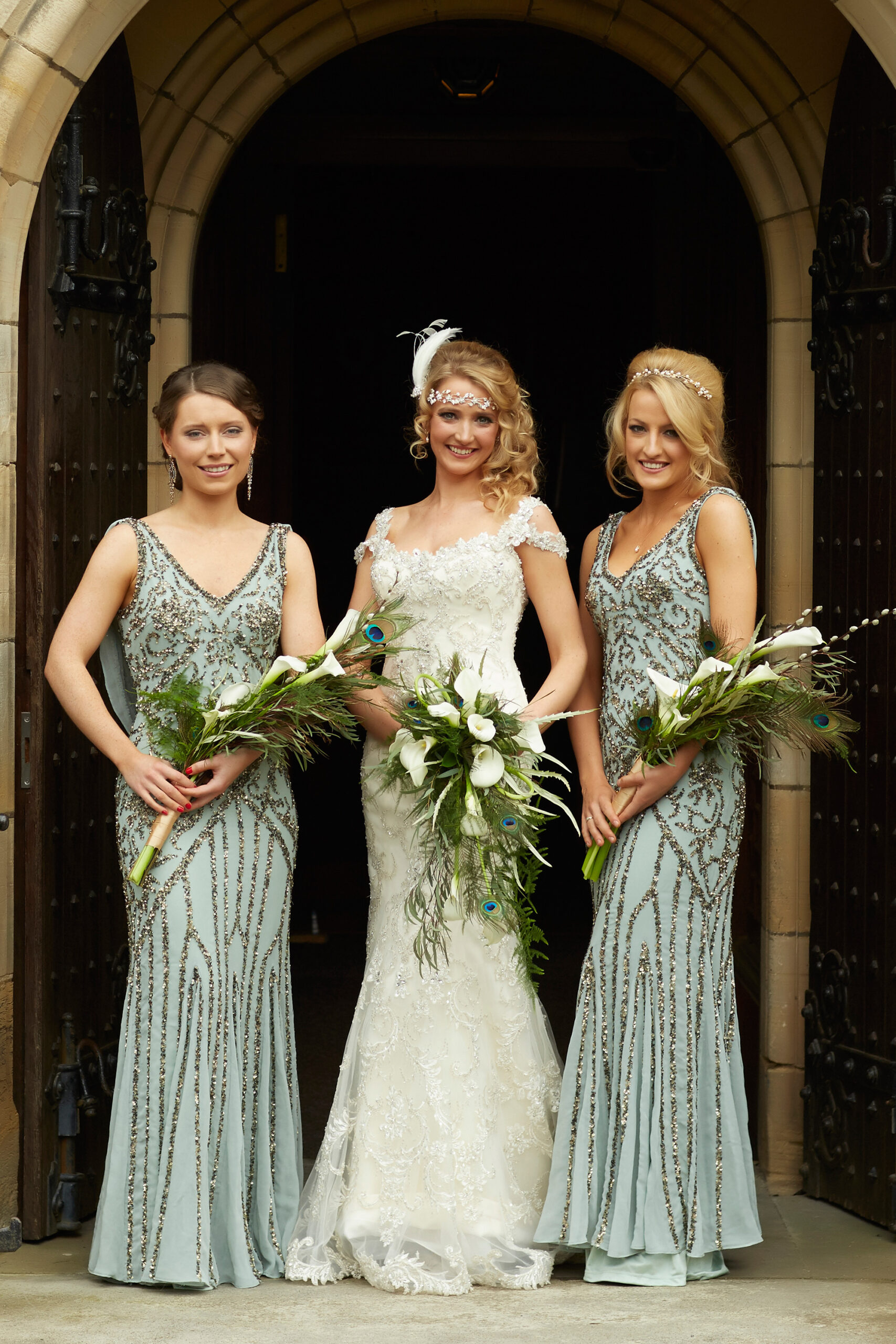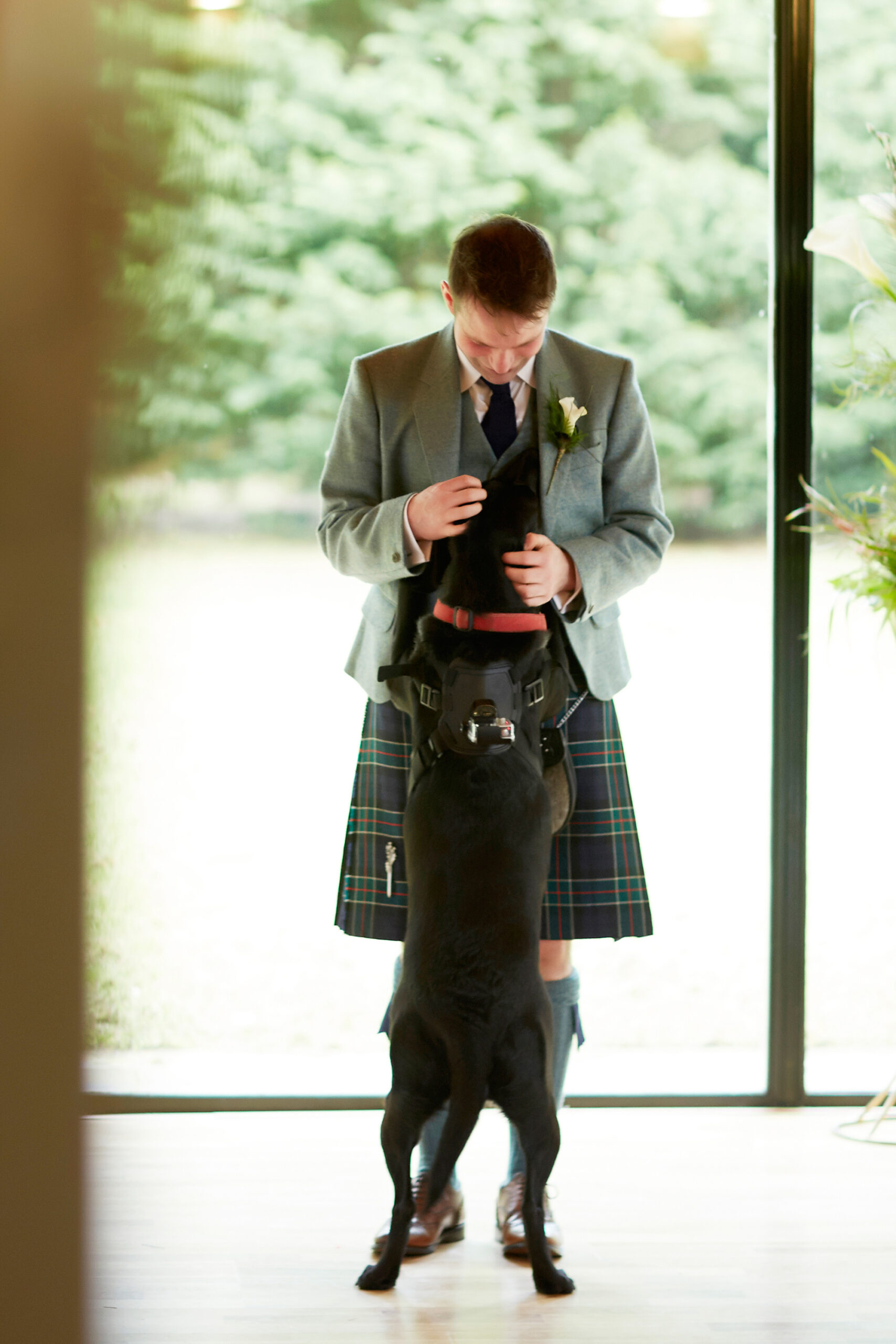 Julie paired her stunning Emma Roy of Edinburgh with unique 1920's style bridesmaid dresses.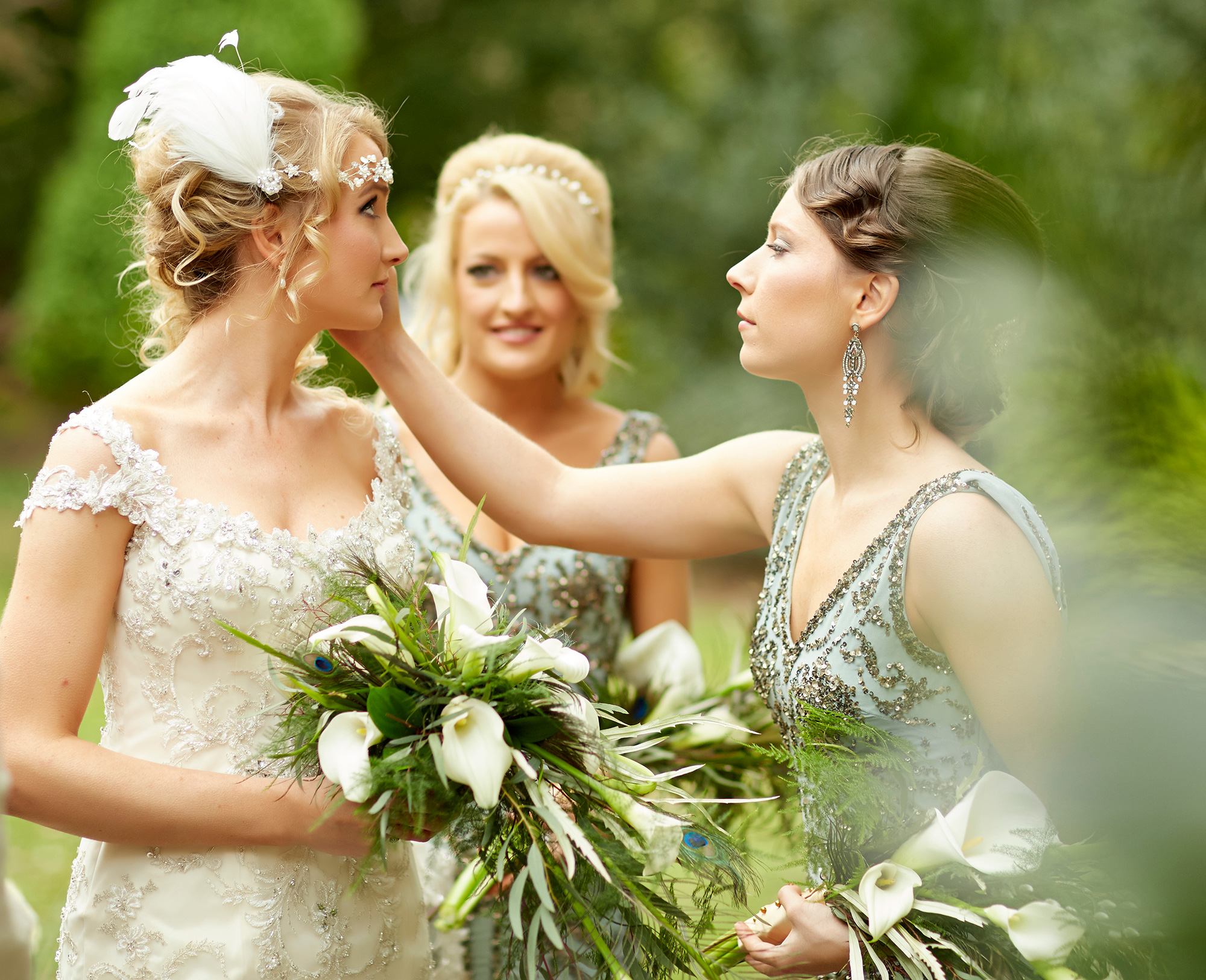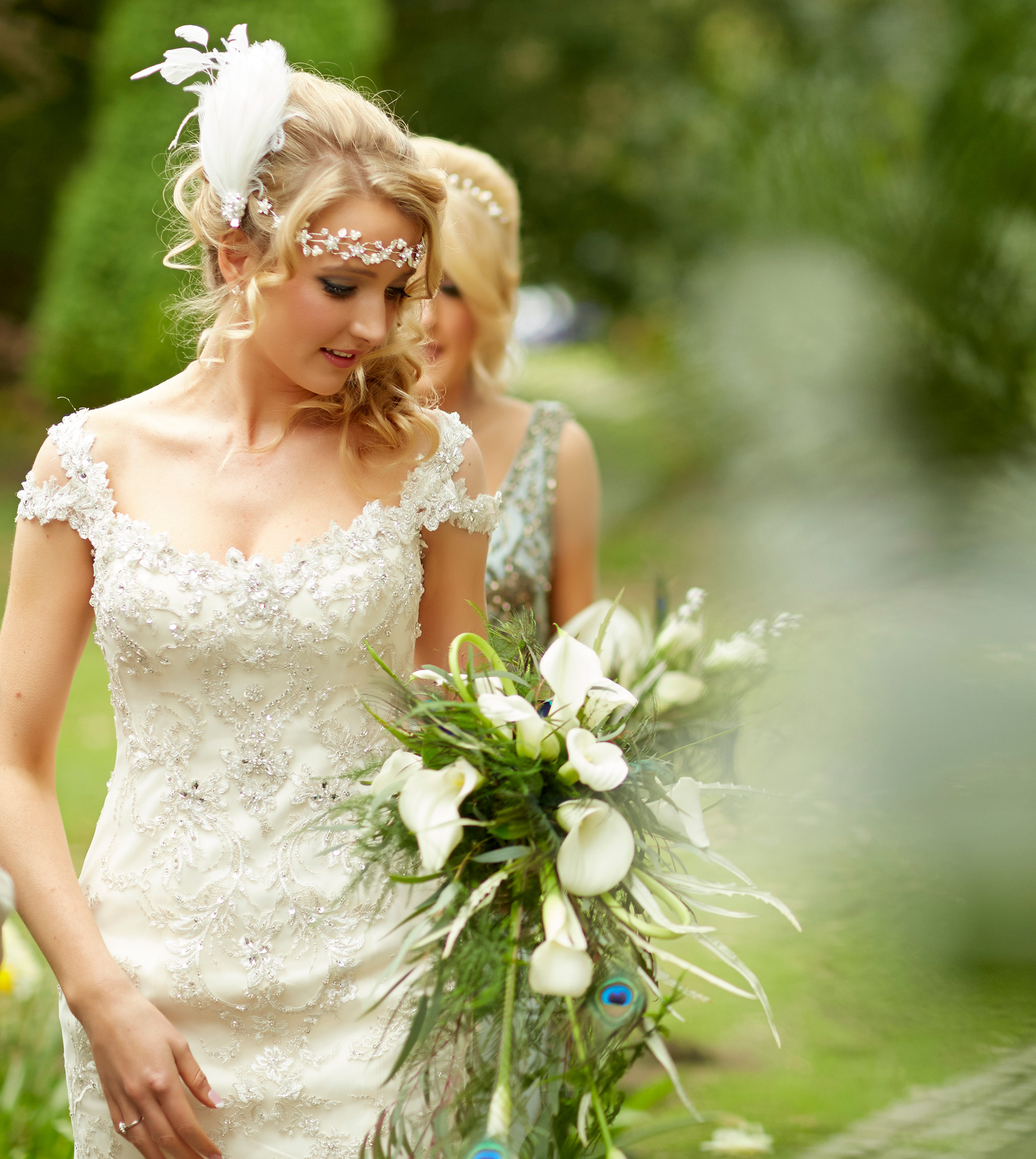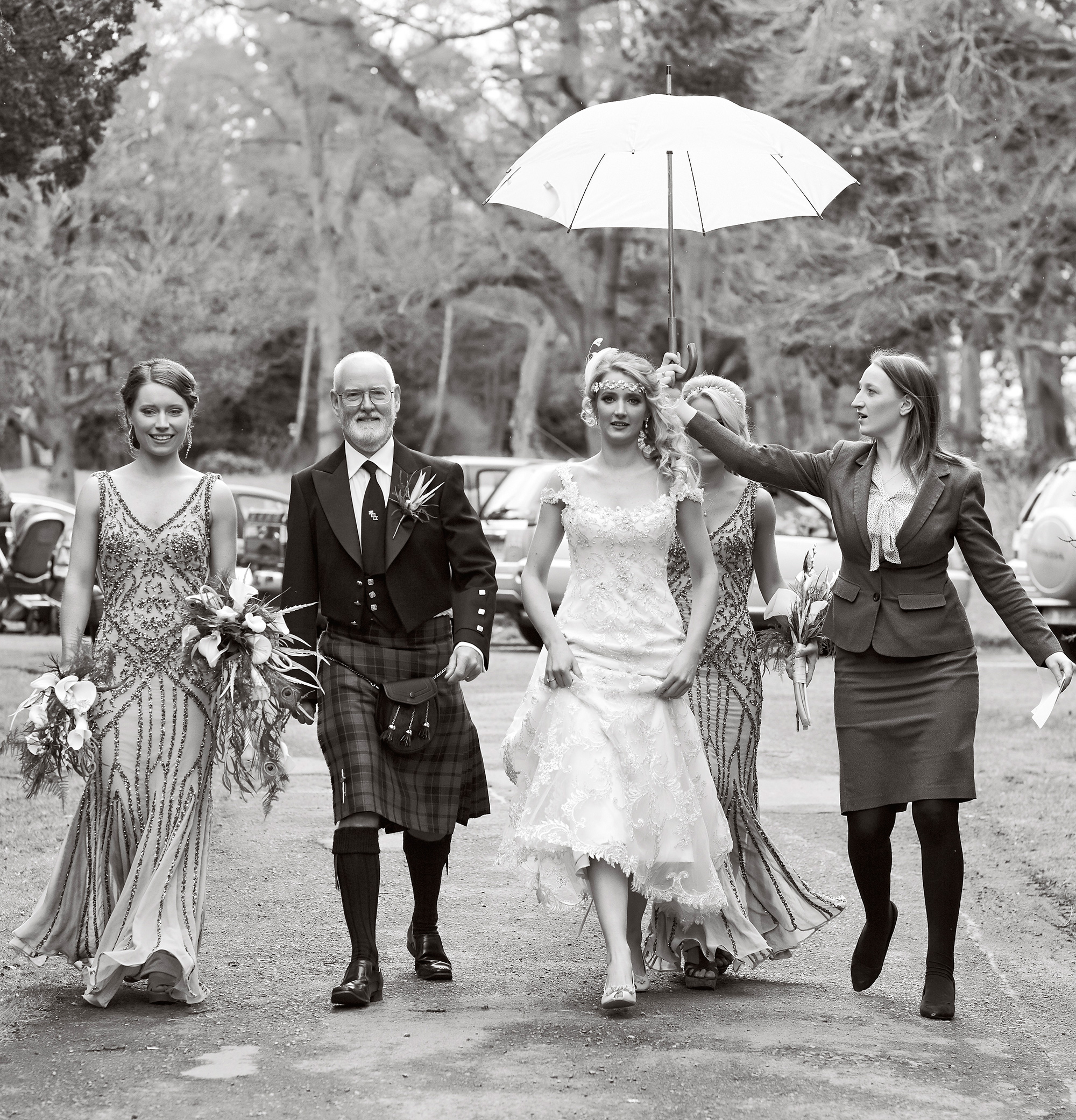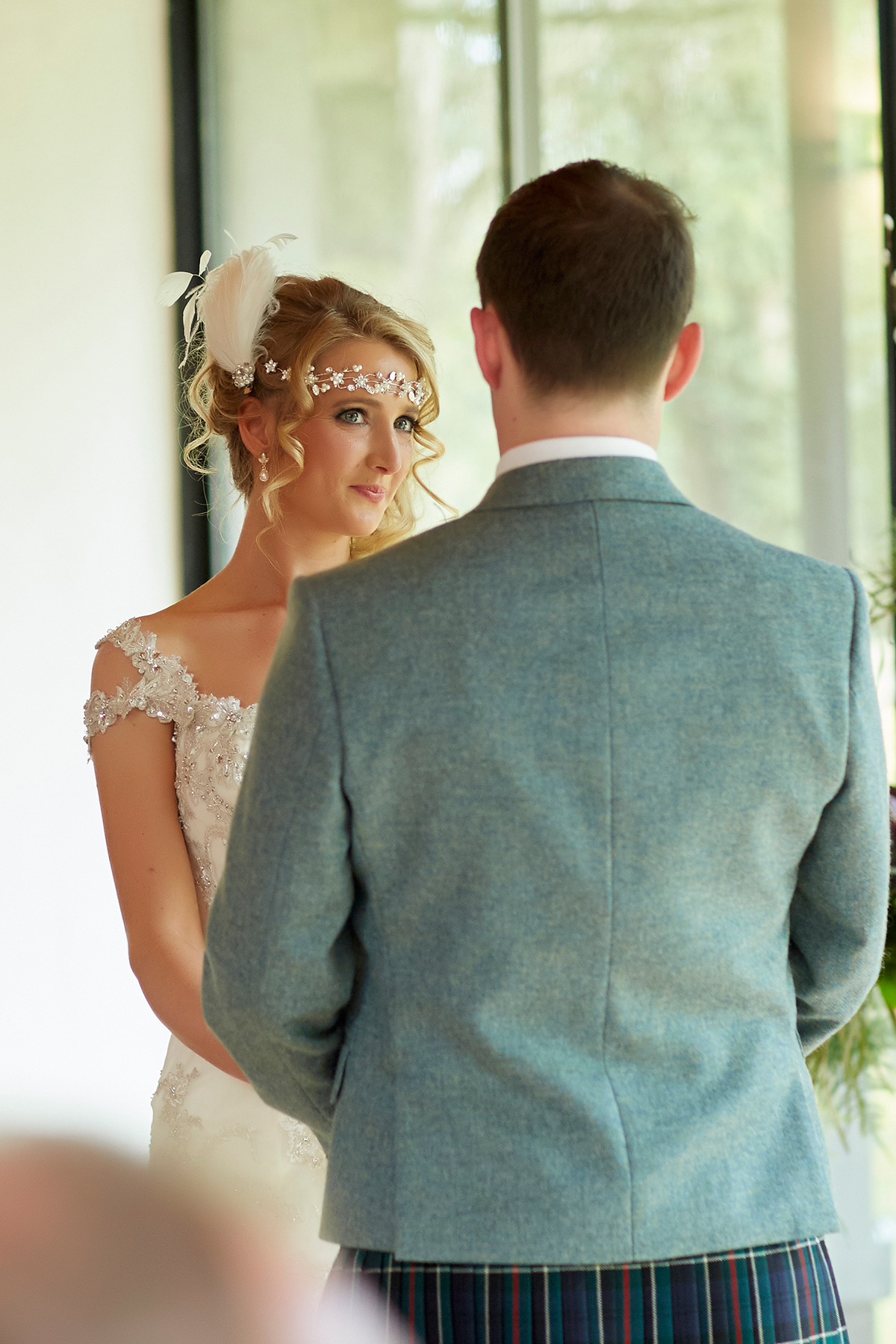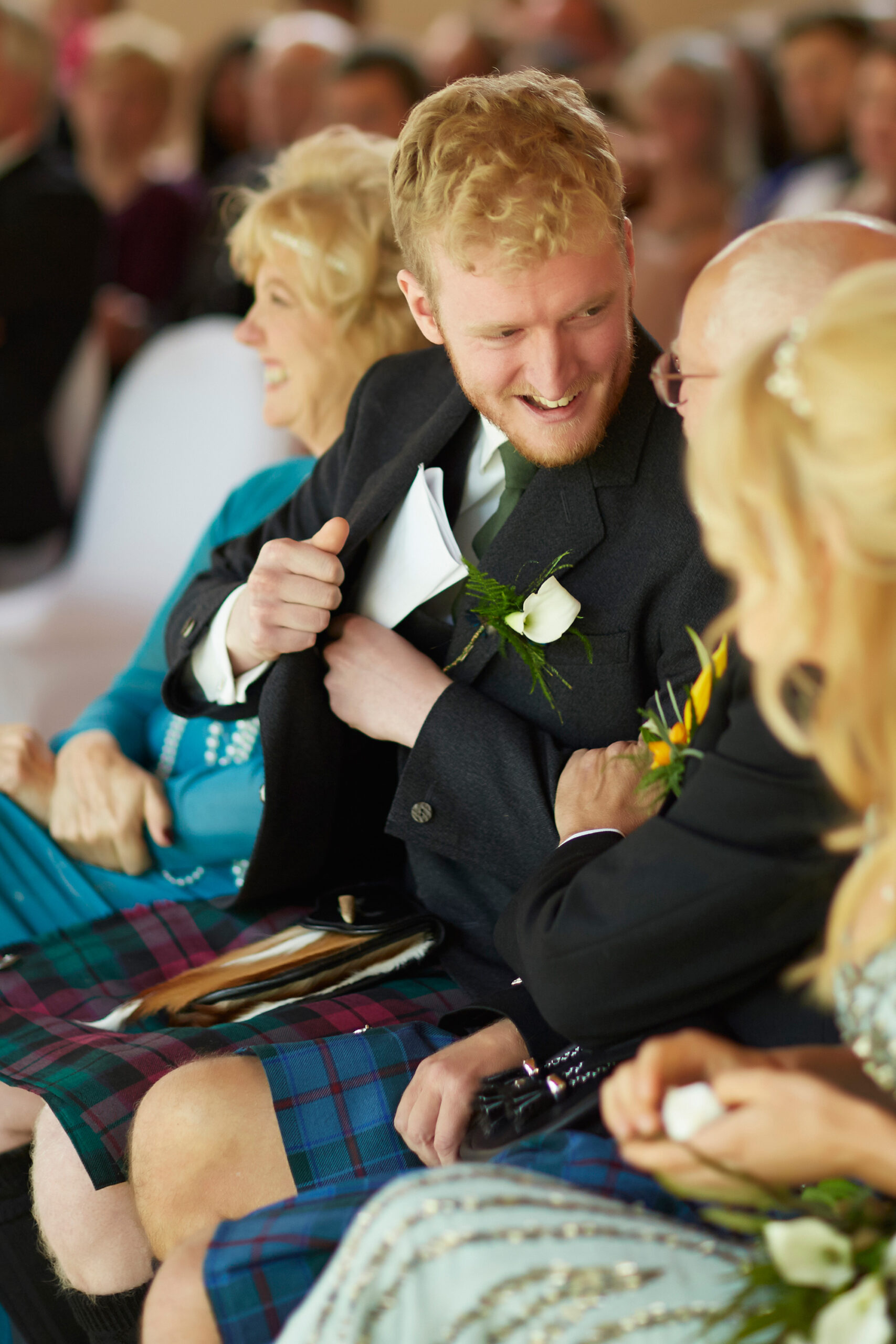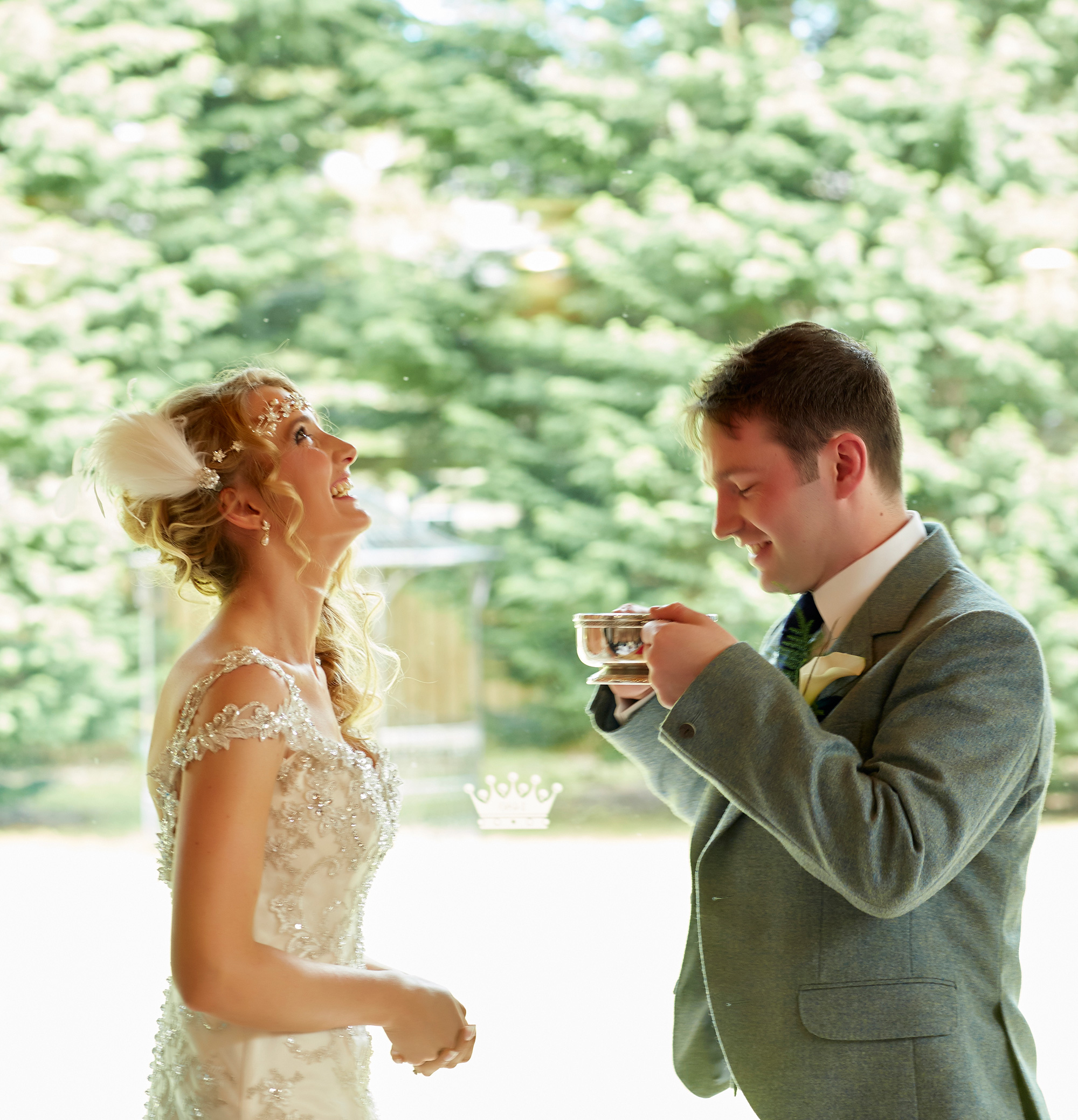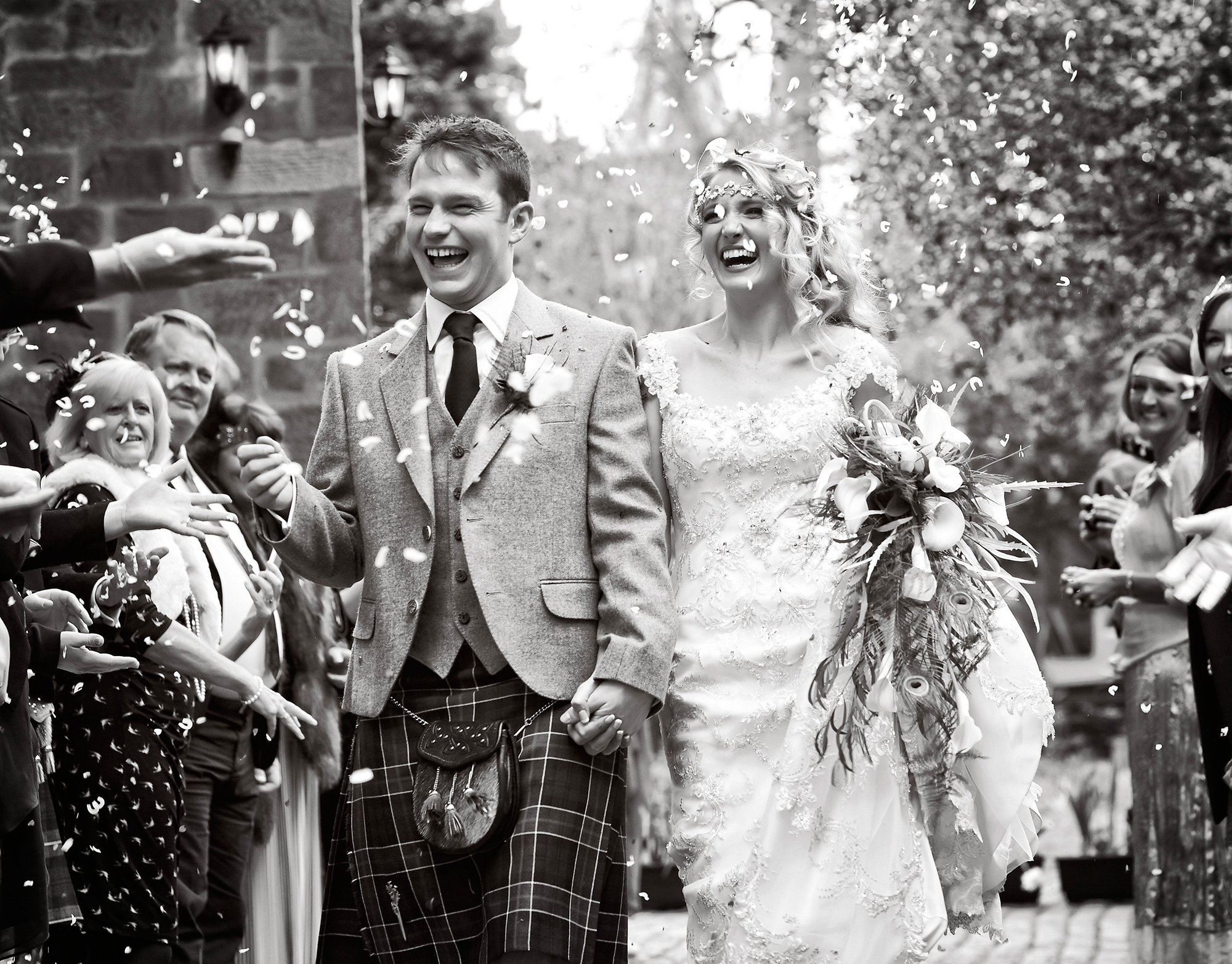 Julie's bouquet was a mix of calla lillies, peacock feathers and green foliage for a vintage feel.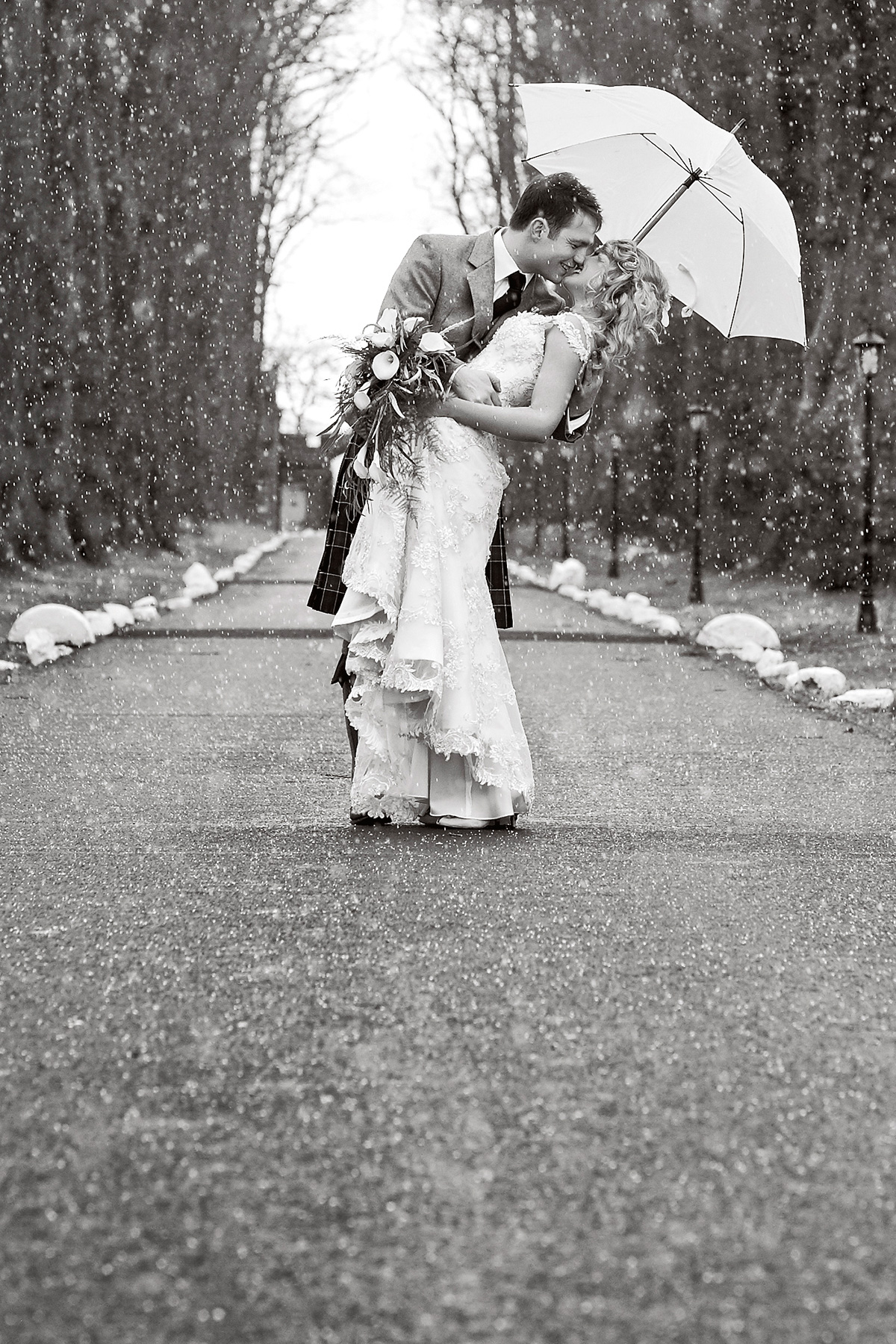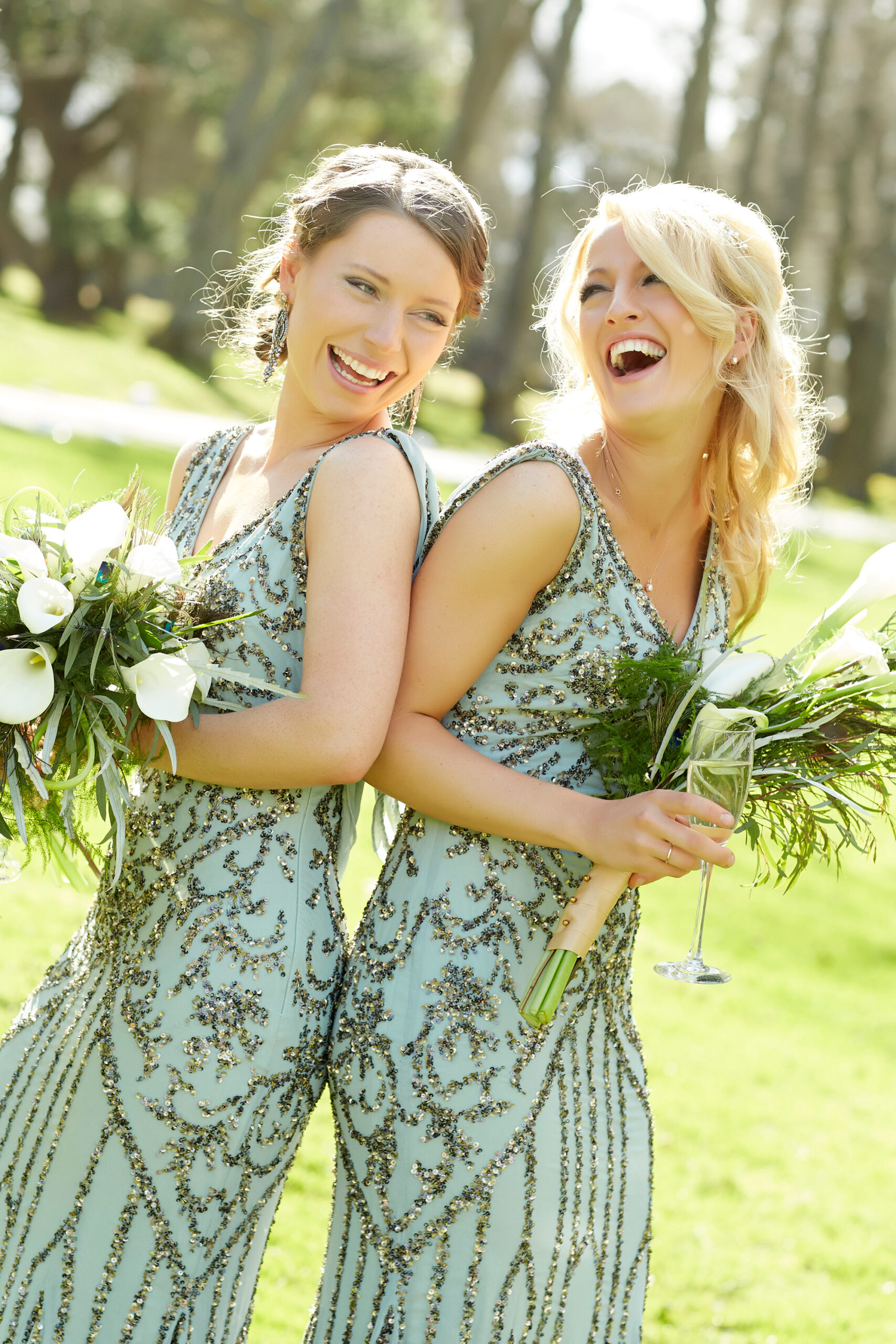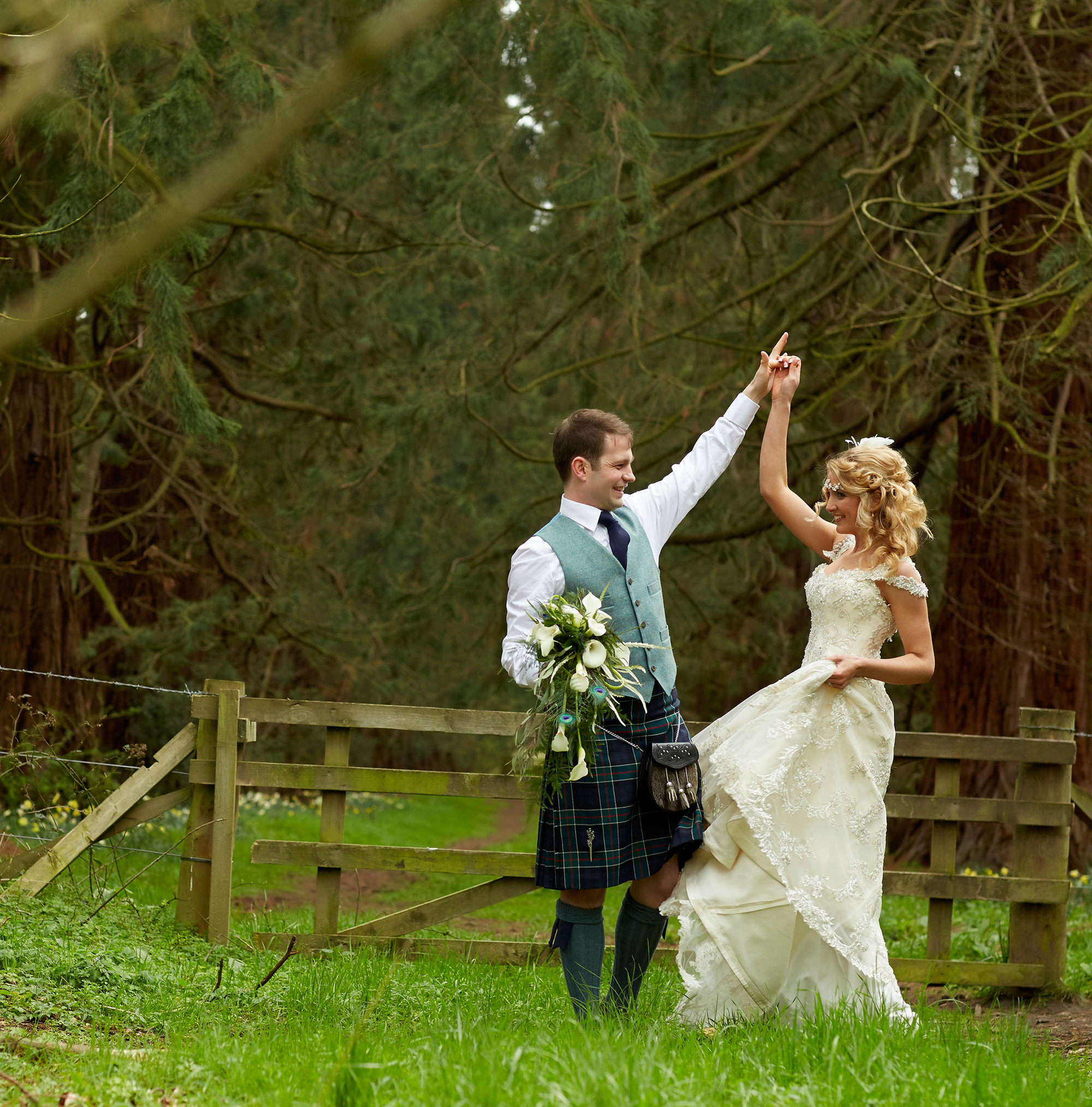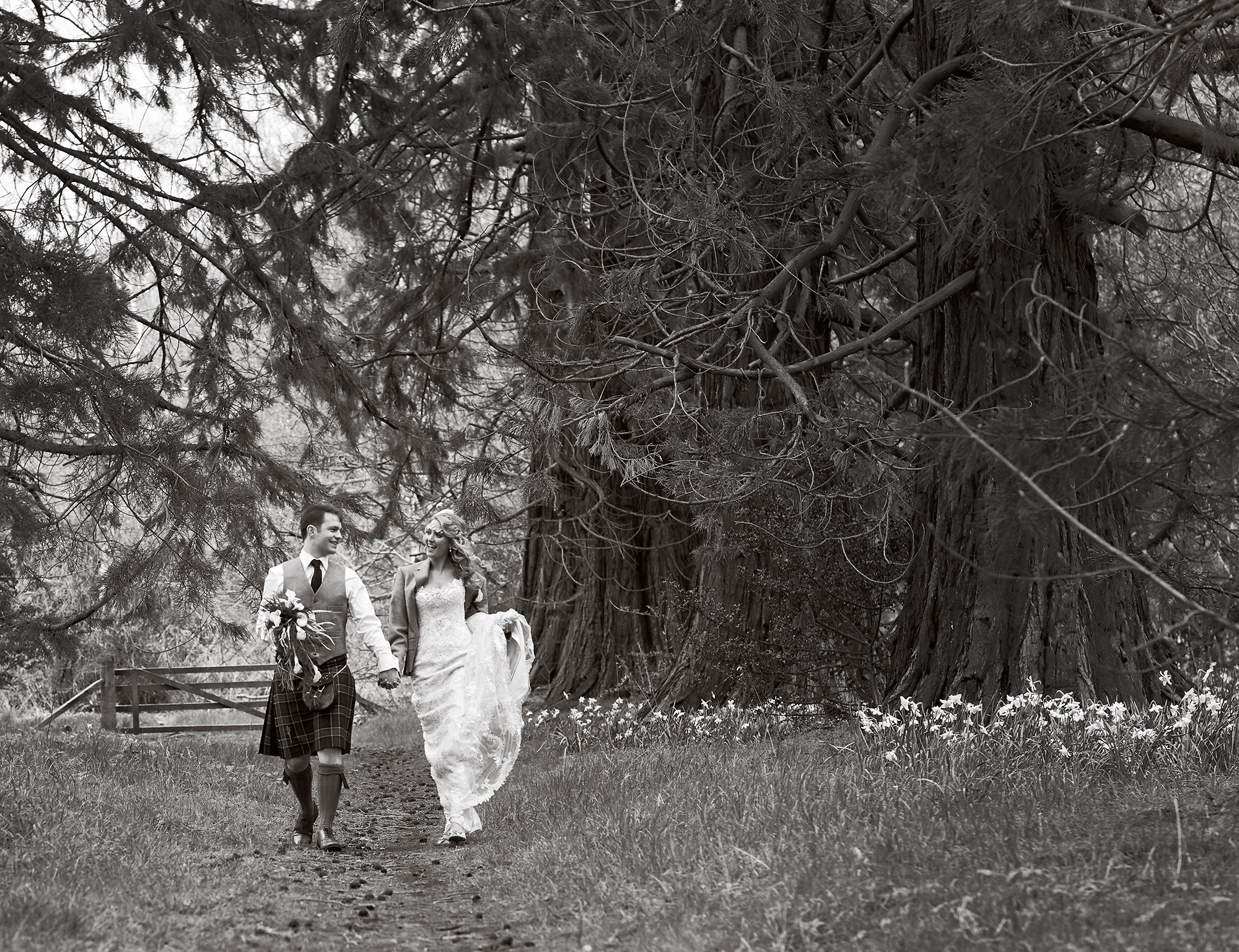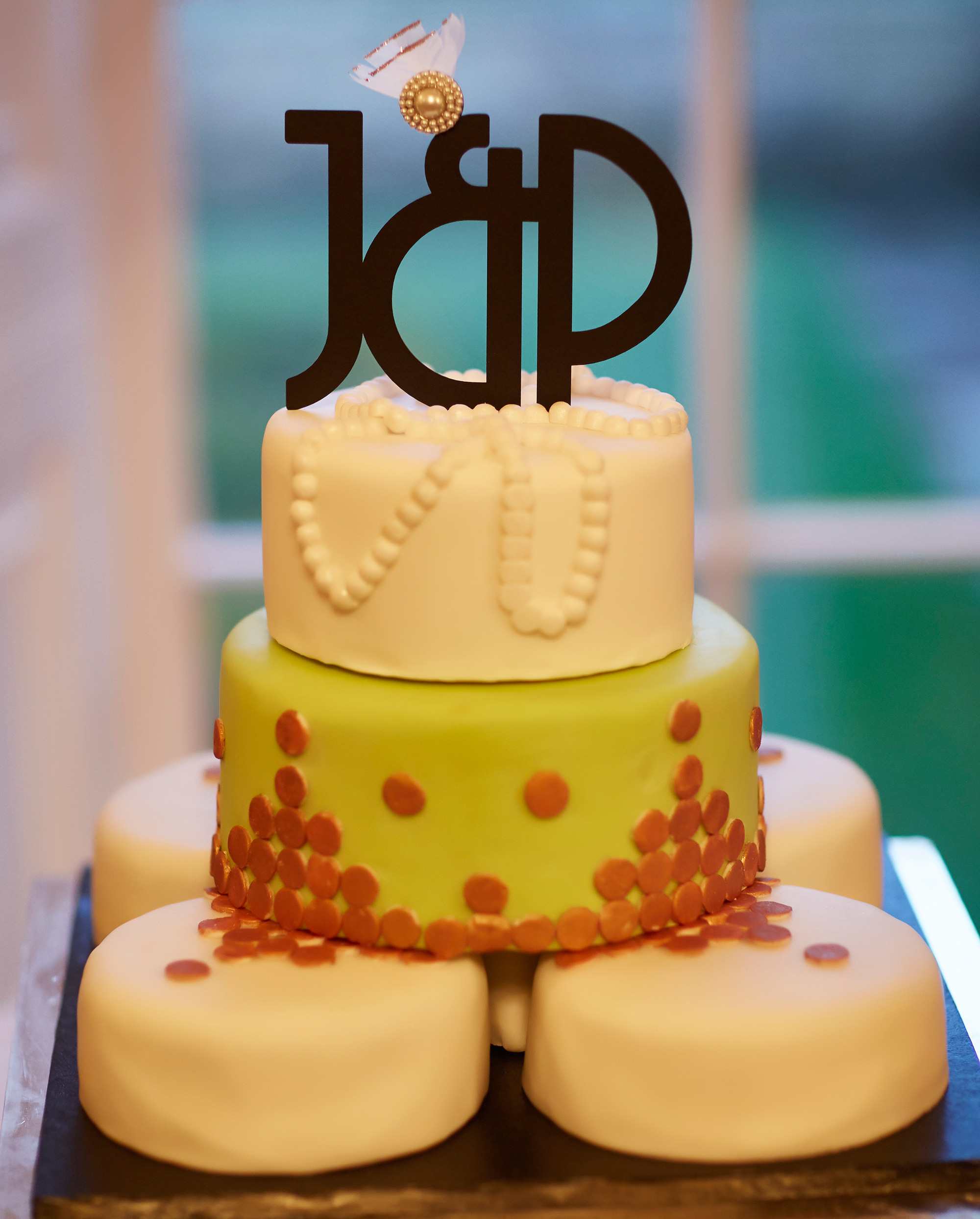 Julie's bridesmaid tried her hand at creating a wedding cake for the couple which featured art-deco elements.