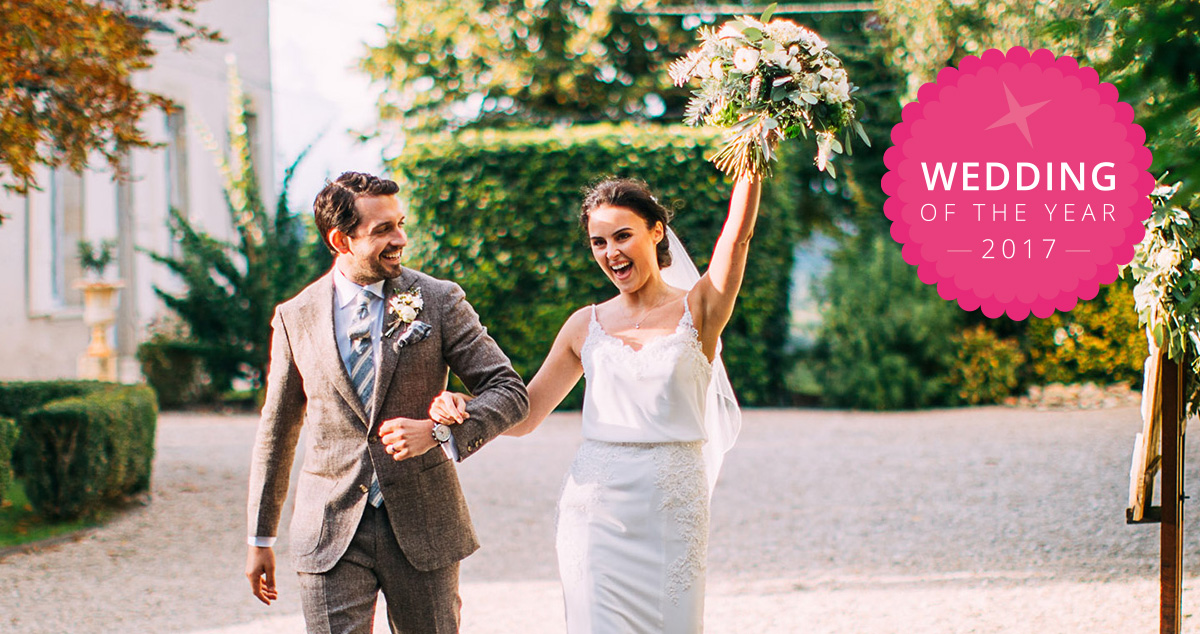 Jade and Will have won a second honeymoon to Italy courtesy of Umbria Tourism.
The votes have been counted!
From more than 175 Real Weddings we featured last year, down to just 12 inspiring finalists, Hertfordshire's Jade and Will, together with their photographer, Albert Palmer Photography, have won our 2017 Wedding of the Year competition.
Congratulations Jade and Will!
A "proposal holiday" in Venice sparked the idea for a destination wedding in France. "I asked our closest friends and family if they would come and everyone said YES," recalls Jade.
And now the pair are jetting off on a second honeymoon in Umbria!
The French chateau celebrations were all about the finer details says Jade – "details that would put a little smile on the guests' faces throughout the day." Touches such as goodie bags for the children, a sparkler send off, and plenty of local French produce for 90 loved ones to enjoy.
"Watching the film 'A Good Year' on a weekly basis during the planning of our wedding would get us so excited for our French wedding even more. And it was definitely 'a good year' for us, says the bride.
And an even better year to come! Jade and Will have won an incredible 6-night escape to Umbria, Italy, thanks to Umbria Tourism.
Special thanks to our other 11 finalists – we honestly wish they could all have won! They've been such an inspiration and for that we're truly grateful.
Here are some of Jade and Will's winning photos from Albert Palmer Photography that highlight what we love about their big day.
Happy Valentine's Day!