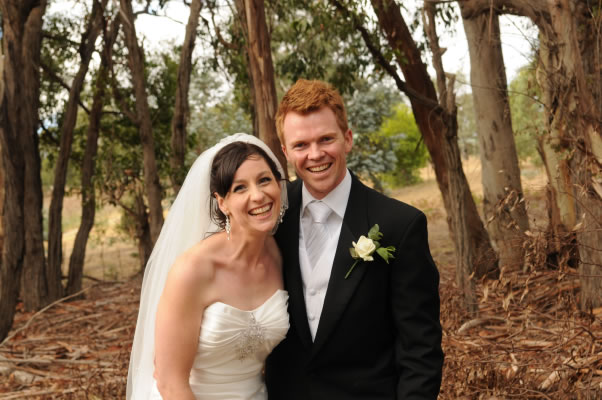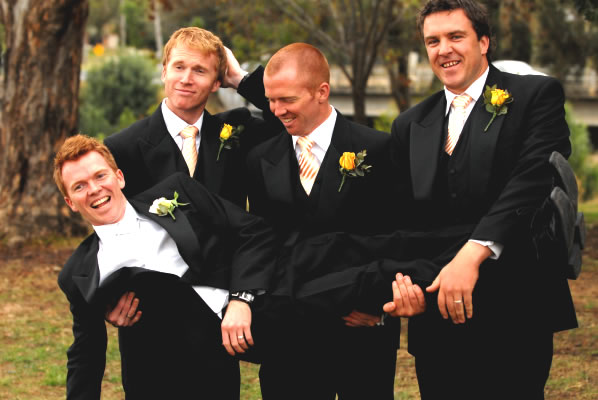 Comments
How We Met:
Justin and I studied at the University of Ballarat and lived on residence together. The first time we met I was walking up the stairs and he was walking down. My heart skipped a beat as I said a chirpy "hello". Not too many conversations and meetings went by before I knew he would be my best friend or boyfriend; we were instantly connected. It was an emotional young courtship as we were only 18 and we were together within a month. Eight years on and we are married.
The Proposal:
Lake Navisha Kenya - our first African sunrise on our adventure of 6 weeks camping safari throughout Africa we rose early. Justin wanted to go for a walk, I could have had more sleep but in the spirit of the adventure I obliged. We walked down to the lakes embankment to find fencing surrounding it, the boardwalk was closed off - with a sign warning of the dangers of hippo's. This frustrated Juzz deeply and out of character considered crossing over the fence. Once I explained that I didn´t want to be a Hippo's breakfast we decided to do yoga and wait for the sun to rise. 10mins later and much angst from Juzz of why is it taking so long, a rich, warm, red/orange, burnt sun rose, he embraced me and said Lets make it official Jacinta Clare Meier will you marry me. My eyes welled up and my mind raced, my finger instantly shot out to receive its prize for a square red ring brought on African plains and then YES.
Wedding Dress:
93 Collection Designer: Roslyn Lakelin. I wasn't like most girls that dreamed of their wedding day so I had to start planning from scratch with no idea except for the dress I knew I wanted some key elements: I wanted it to; have a train, be elegant be unique, not to tizzy, make my heart skip a beat and feel like a princess.
Accessories:
Body Art earrings. They matched perfectly to the design on the bodice of my dress. Garter - I wore two one that was my mums and the other to throw away. Rosary beads - were a gift from my parents, I wrapped these around the base of the bouquet. Shoes - Joanne Mercer, silver material peep toes with a crystal at the peep. They were the comfiest bargain investment.
Groom's Attire:
Messer and Opie, Ballarat Spurling Hire @ MILANO. All the boys wore black suits. The Groom wore a white tie and white vest. Groomsmen wore black vests with peach striped ties from the internet.
Bridesmaids
At a clothing boutique in Geelong, Cooper Street black dress. Because of the shimmer material it wasn´t a harsh black it was more of a charcoal. I wanted different style to my dress, so a high neckline. I wanted them to be comfortable, elegant, a darker shade, able to wear again, and not break the budget.
Wedding Theme:
Love and laughter, hues of orange and peach. We just wanted to have fun celebration of our love and life together. A relaxed, elegant atmosphere that makes you smile. We just chose things we liked.
Flowers:
Bright, happy, natural, earthy, textured, stunning. Bridesmaids: A combination of peach and apricot shades. Being autumn and the climate difficulties now a days it was difficult for the florist to say what was going to be in season. We chose flowers that were always going to be available. Roses, carnations, green berries (these were fake but you would never be able to tell), blue gum foliage, and bark wrapped around the base. Bride: White roses a mixture of half open and tight buds, lisianthius, and blue gum foliage.
Ceremony Reception Decor
The pews in the church had white ribbon for elegance and blue gum to have a little earth inside. One larger native display and white gladis. We had booklets created by us. A bowl of tissues with a sign If you should shed a tear please find tissue placed in hear. Vase of bells with a sign. Emu Bottom Woolshed Sunbury - we wanted a relaxed intimate atmosphere with natural surroundings. Food was a priority for us. The woolshed looked so beautiful by candlelight. Fresh bread on each table where guests carve themselves and serve yourself buffet which smelt amazing made people feel comfortable like they were at a dinner party. My Dad is a builder so he made many of our decorations. We named each of our tables. Out of palings and a tree limb dad created table signs as pictured. In this theme a table display board was also made of palings and our treasure chest was constructed from palings and a bark lid. All these special pieces added to the uniqueness of our day.
Transport:
Our wedding party consisted of 8 people including ourselves and there was a 50 min drive from the ceremony at St Patricks Church, Kilmore to the reception at Emu Bottom Woolshed Sunbury. Traditional wedding cars were very expensive and mini buses just didn't have any character. We opted for a Kombi van which was just fantastic it was so much fun!
Bomboniere:
A small bundle of incense from Tibet that we brought back from our travels. This was wrapped in peach toned ribbon. Our place card was joint gift card. It had "Created with love and devotion, this traditional Tibetan incense has been hand made; brought back from the Lhasa plateau as our special gift to you".
Cake:
A two tier chocolate and fruit square cake. This was made by Justin's Aunty who designed it with the country theme.
Entertainment:
We wanted everyone to have a dance and a live band was the best way to have everyone involved. The Baker Boys band played requests all night. All our guests young and old had a ball.
Honeymoon:
The East coast of Tasmania for 7 days. It was just prefect Completely relaxing in such beautiful surroundings we hired a car and went wherever we felt. There was no plans. The food was so fresh and fans of seafood it was just bliss. Topping off the most wonderful experience.
Special Moments:
A harpist at the church was just amazing. It created such a special atmosphere, you knew something wonderful was about to happen. Our bridal dance, Love Serenade by The Waifs. We choreographed the dance ourselves and it was just amazing. We loved every minute of it and so did our fans!! All our guests were given sparkles to light and bid us farewell. It looked so beautiful in the night sky and was like a fairytale ending.
Tips:
Write down with your partner, a list of the major decisions that need to be made for a wedding i.e. Reception, entertainment, cake etc and prioritise them. This will help you with your budget you can spend the extra money and some things which are very important to you and save on those that don't mean as much. Only make decisions when you are truly ready to or you will change them. Once a decision has been made throw away any other alternatives to that decision or you will drive yourself crazy.