Bongos and saxophones set the scene for a relaxed Ibiza vibe at this unique wedding.
Natalie and Carl, aged 31 and 42 respectively, married on May 27, 2018 with 100 of their loved ones present. "After looking at a number of different wedding venues we went to visit Russets Country House [in Chiddingfold Surrey] and both instantly fell in love with the venue," explains Natalie. "It was the club house to the golf course, converted into a beautifully stylish and modern wedding venue." She says the "lovely" owners felt more like friends than suppliers, and allowed the pair to add their personal touch to the space.
The couple's images from Stephen Walker Photography were "modern, fun and artistic," says the bride. "He became more like a guest than a photographer — his passion and creativity is clear from his work and that's why we picked him," beams Natalie.
Photos courtesy of Stephen Walker Photography.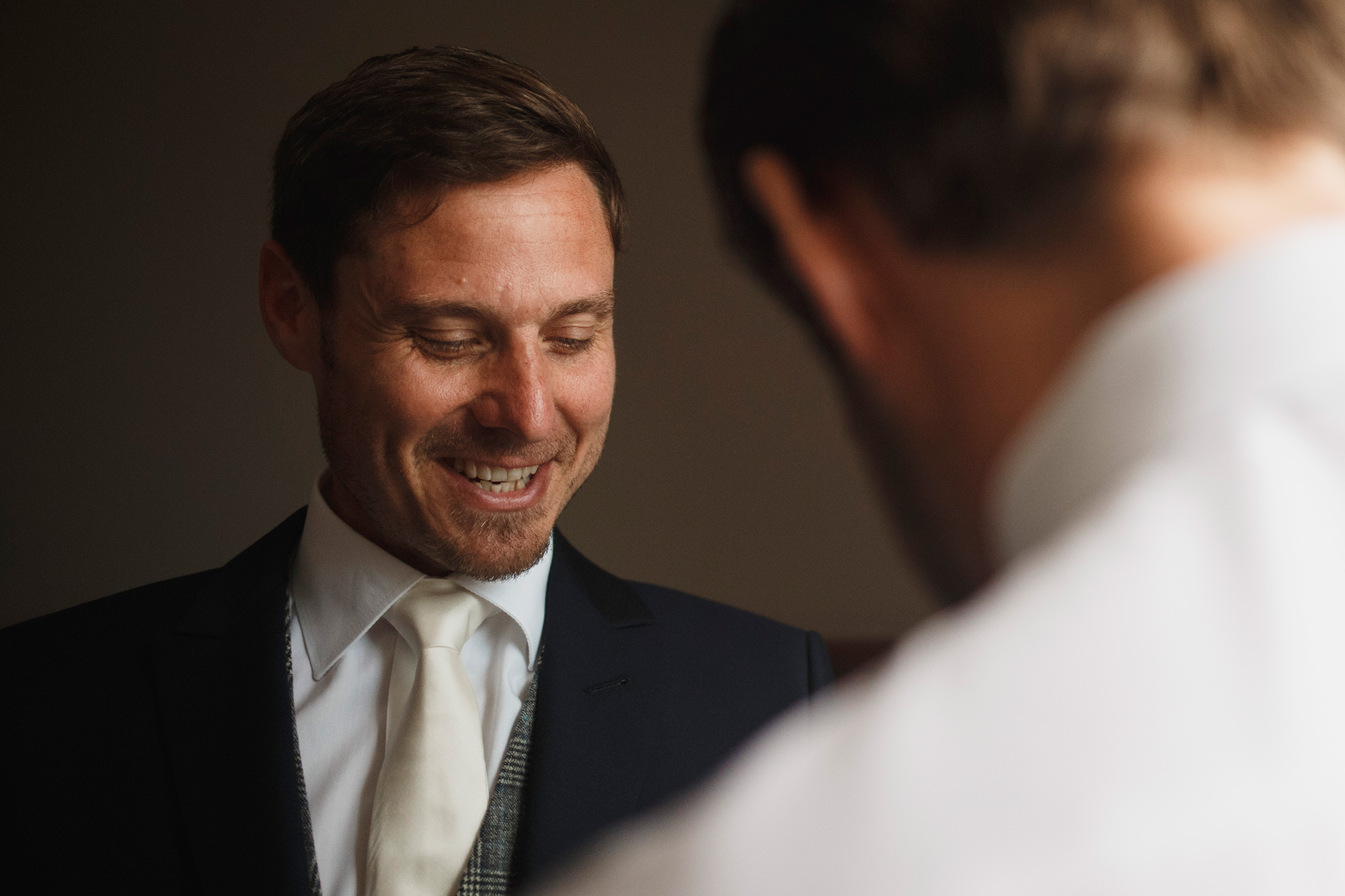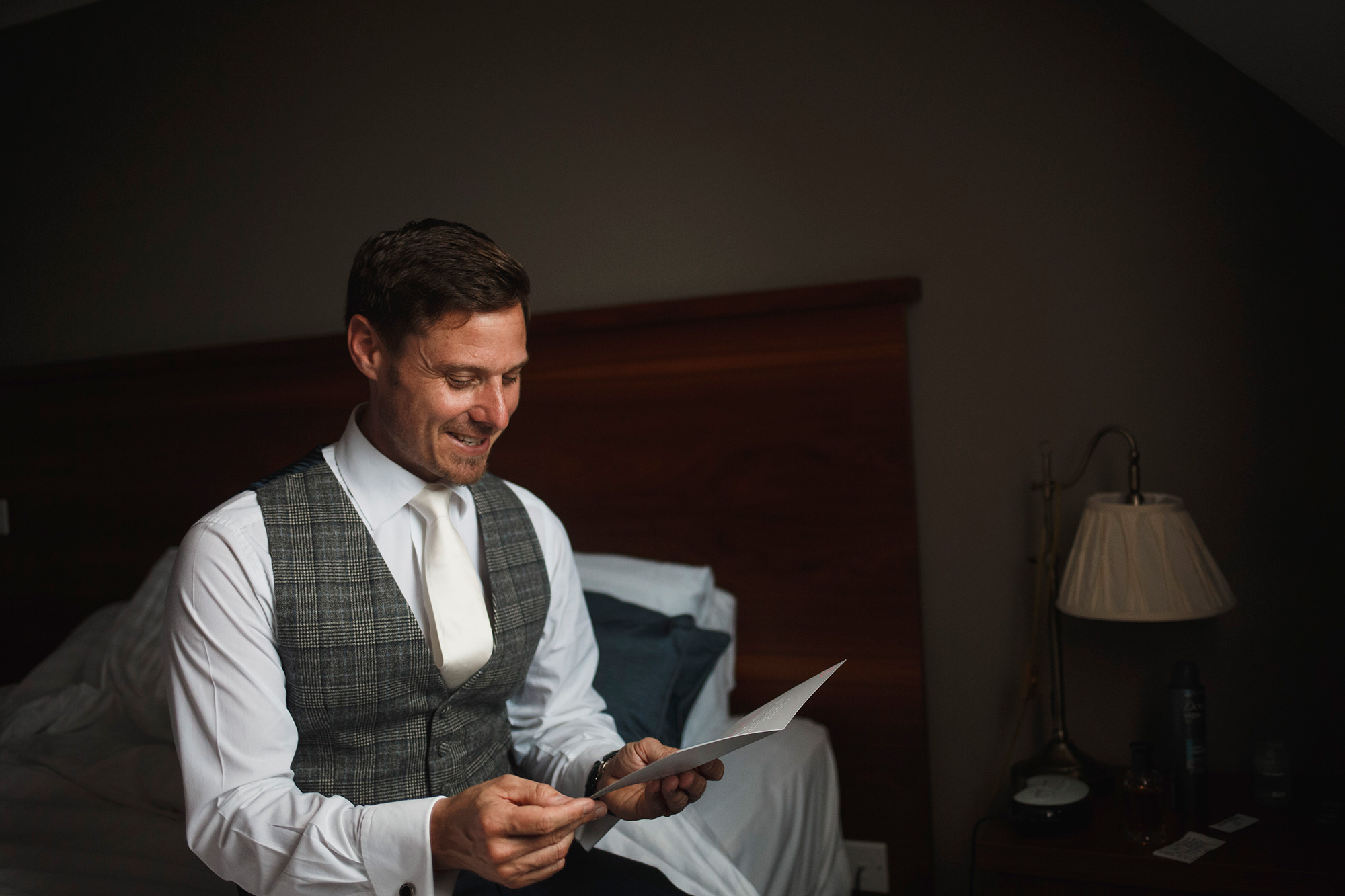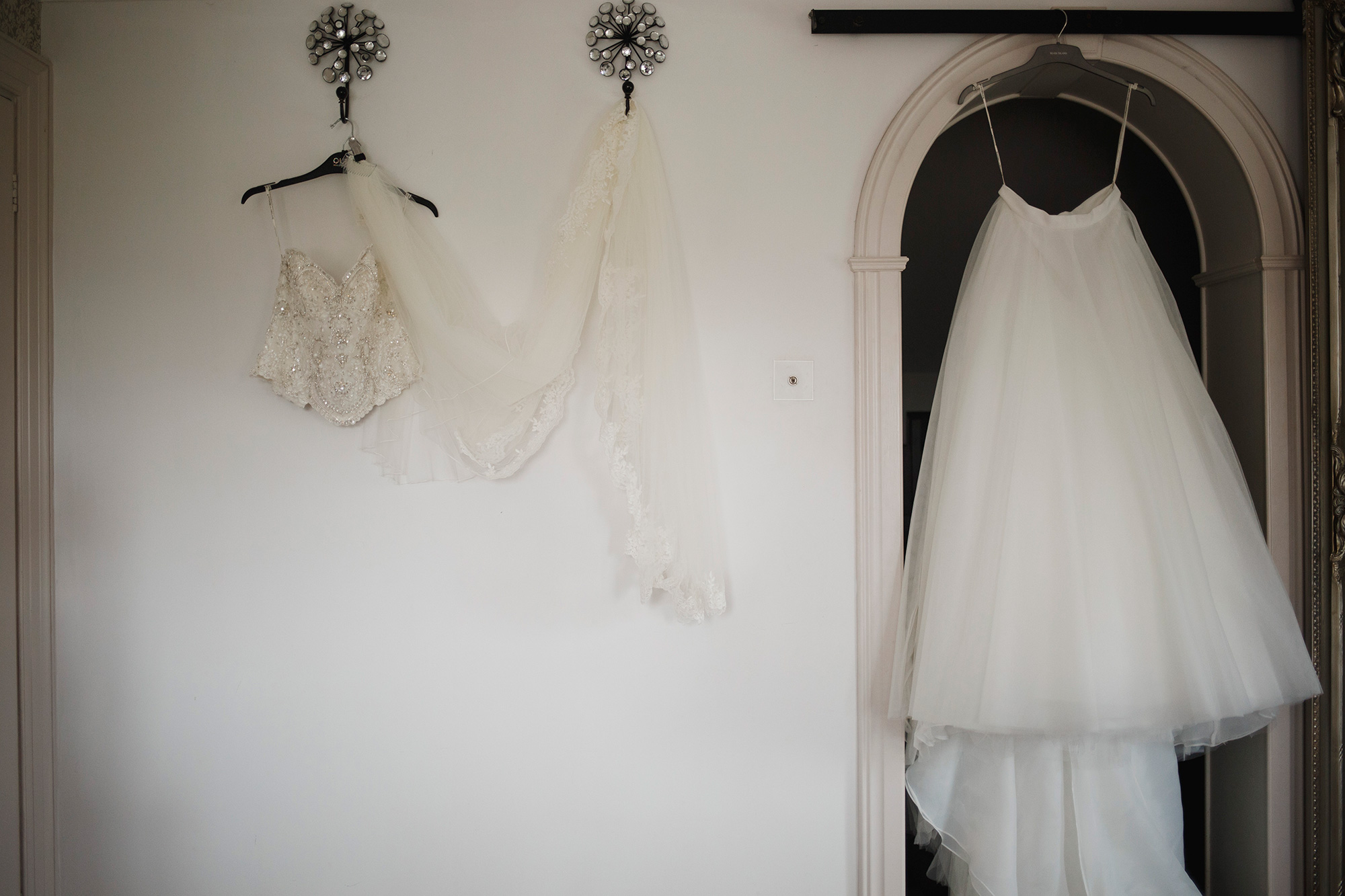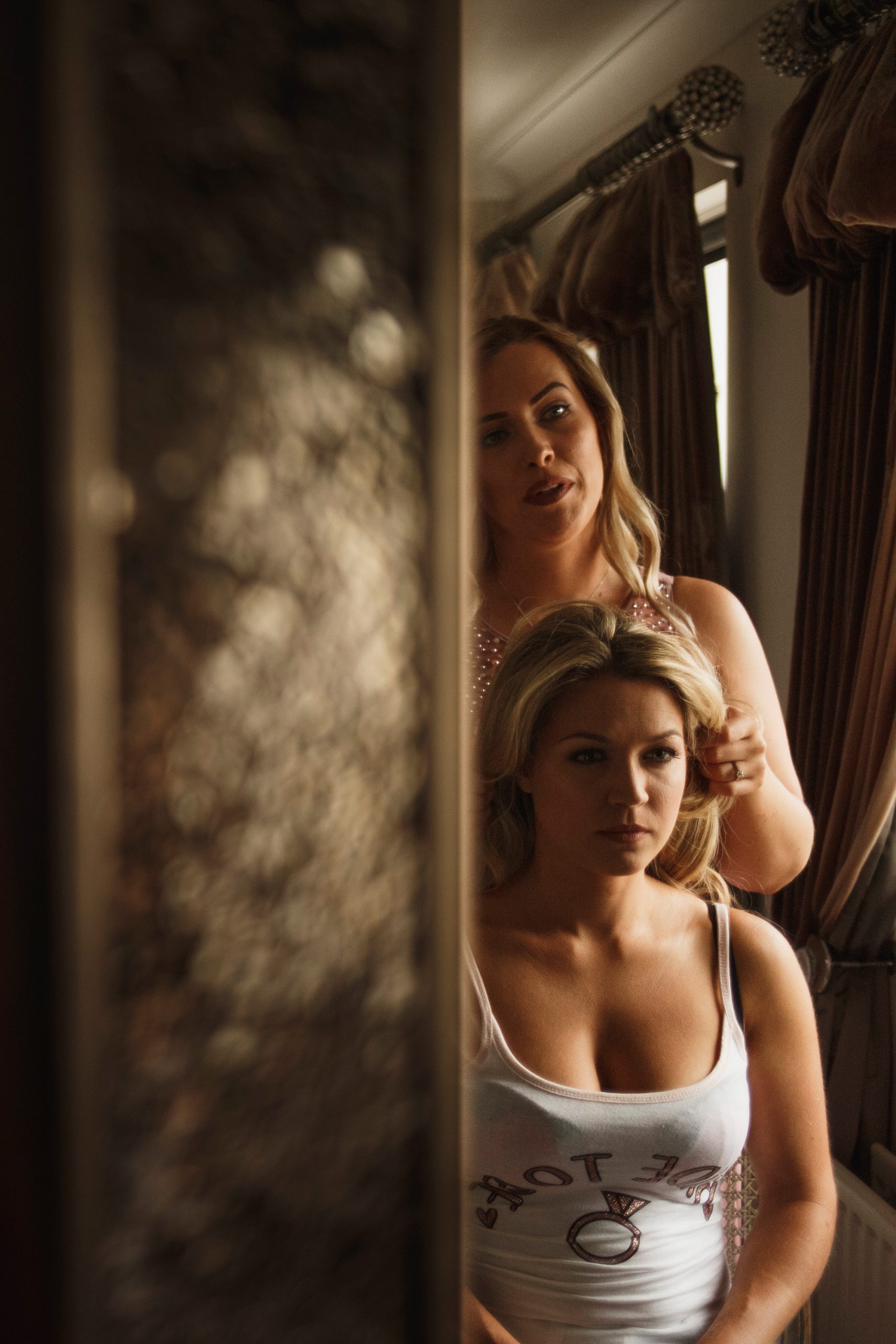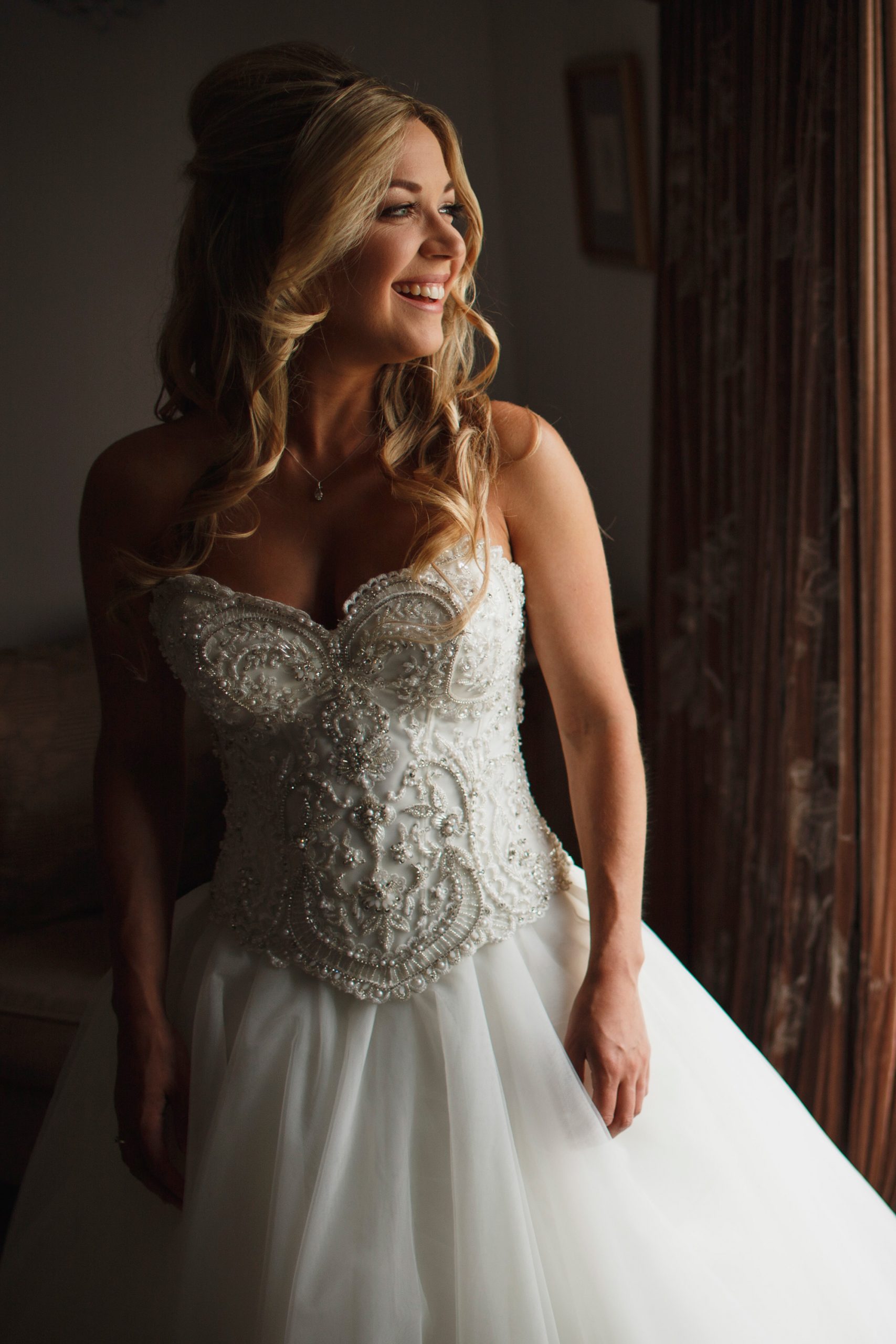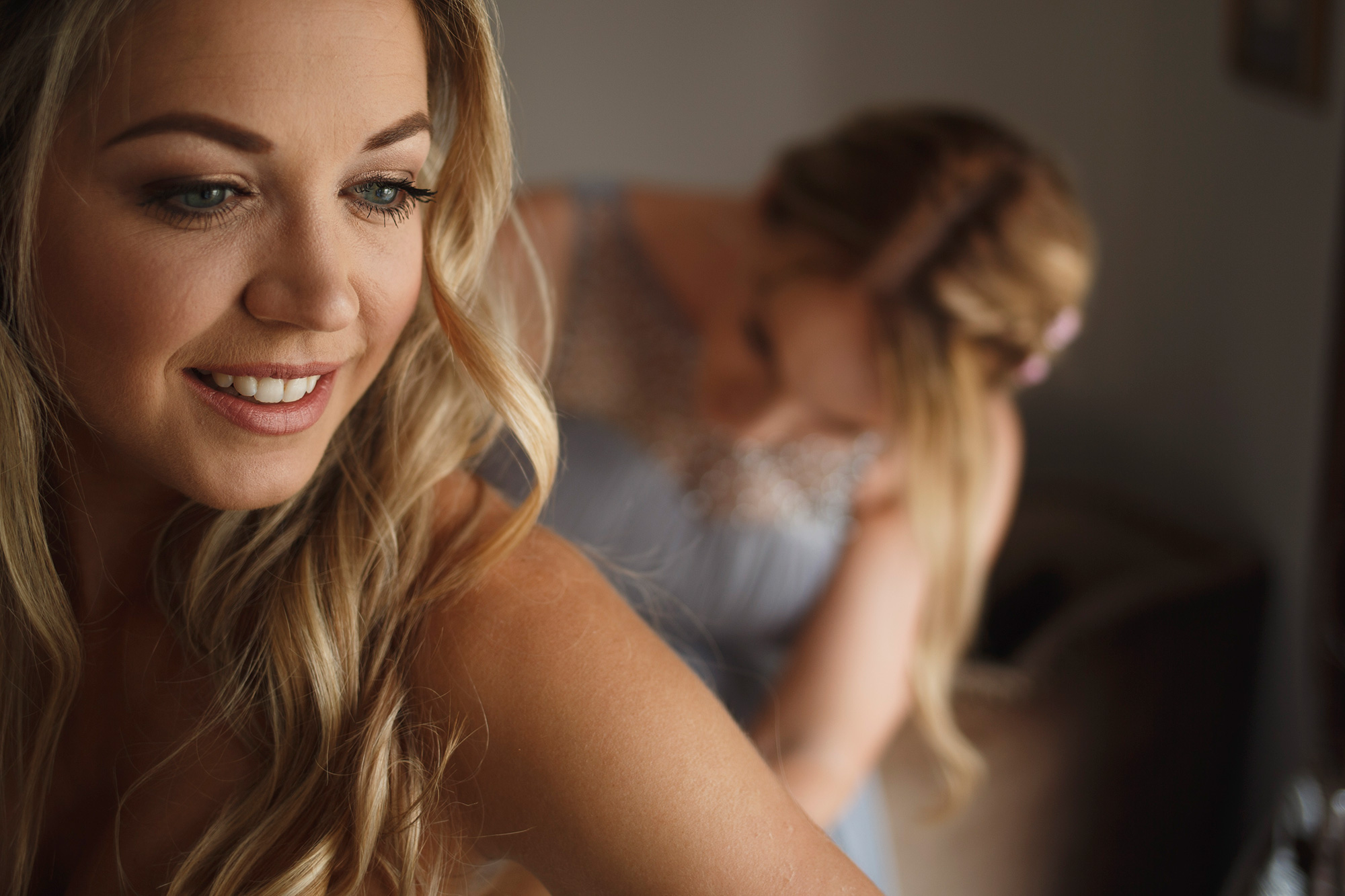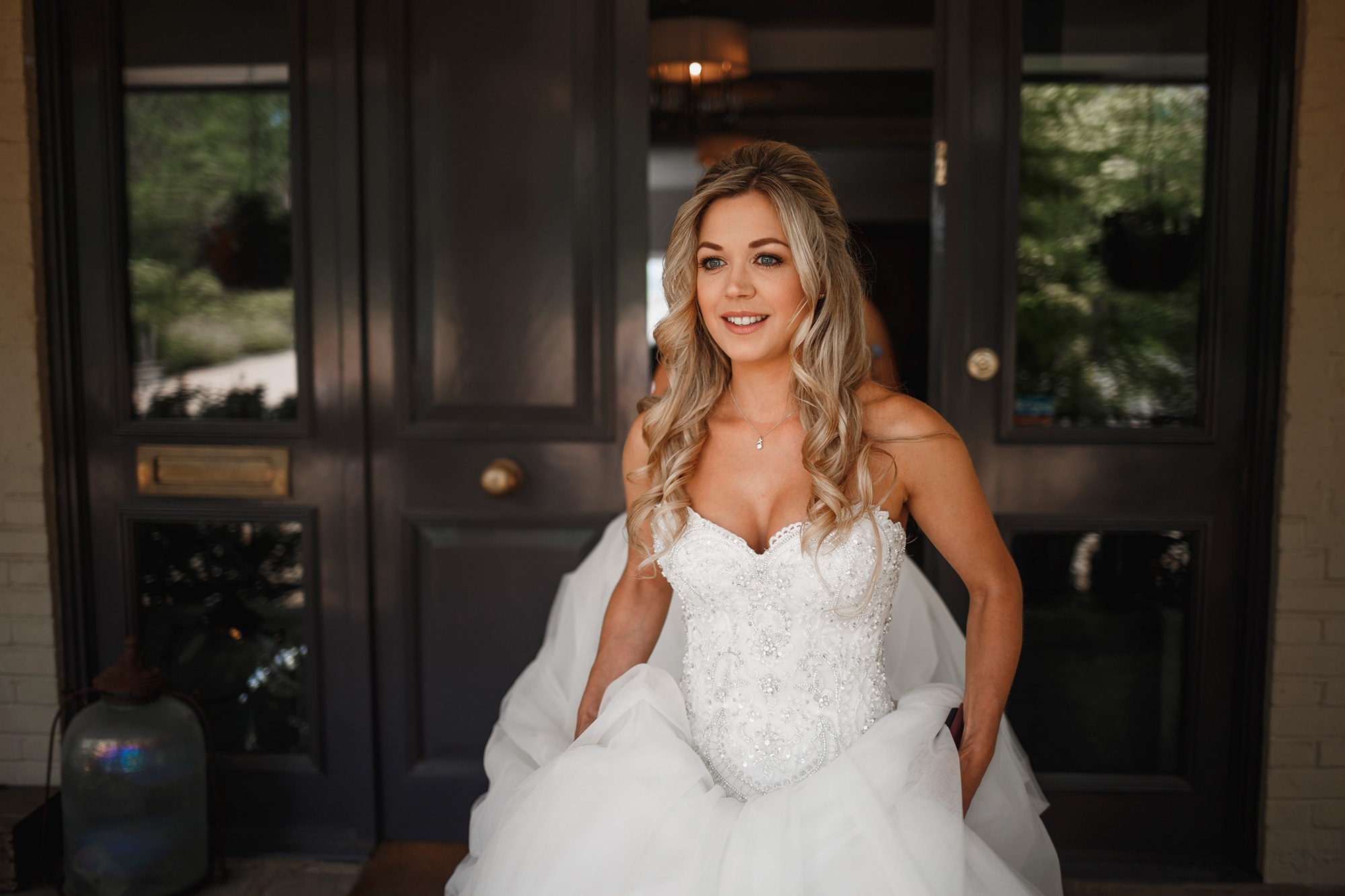 The bride's gown found at From This Moment Bridal has stunning beading throughout the bodice.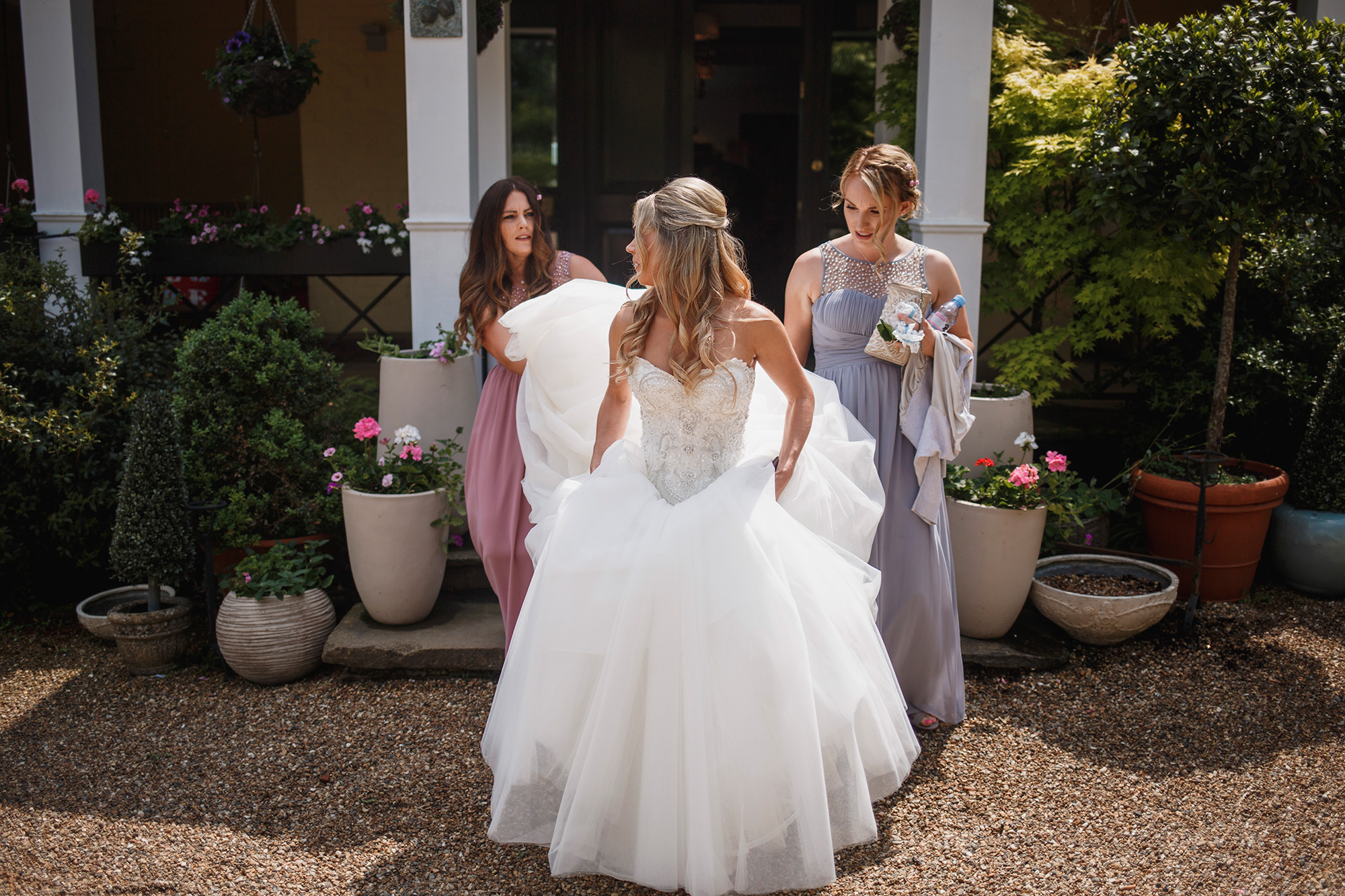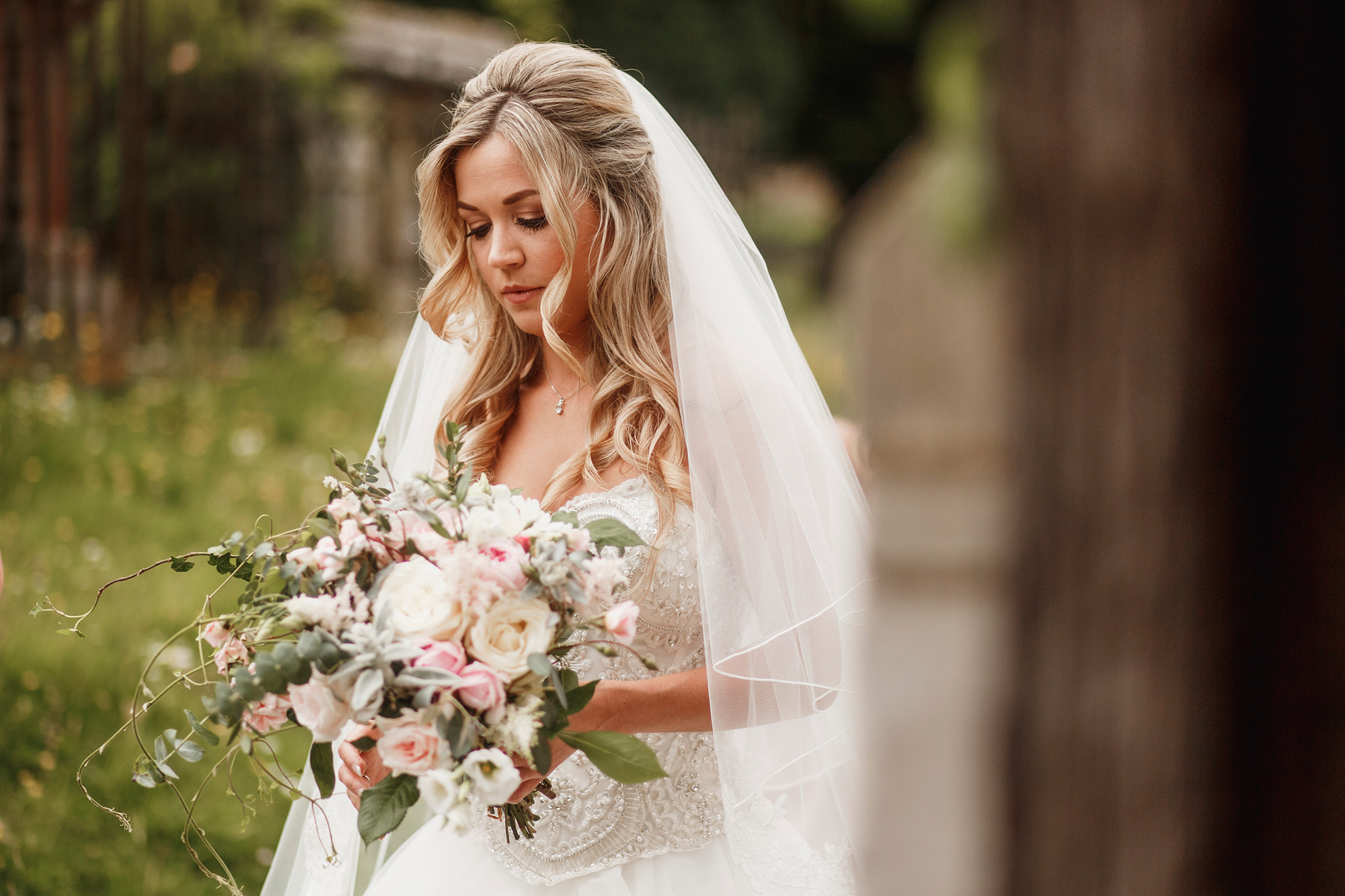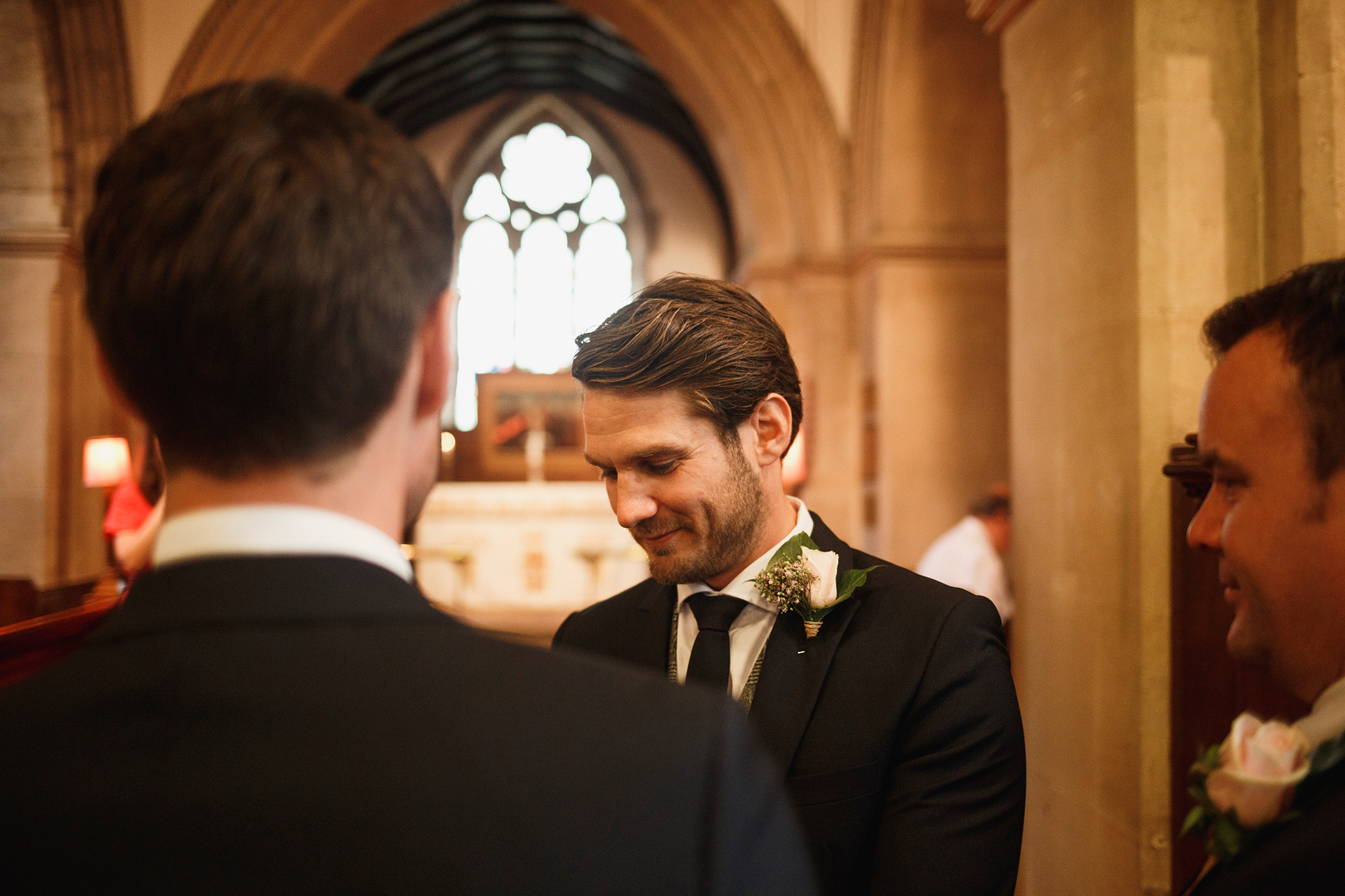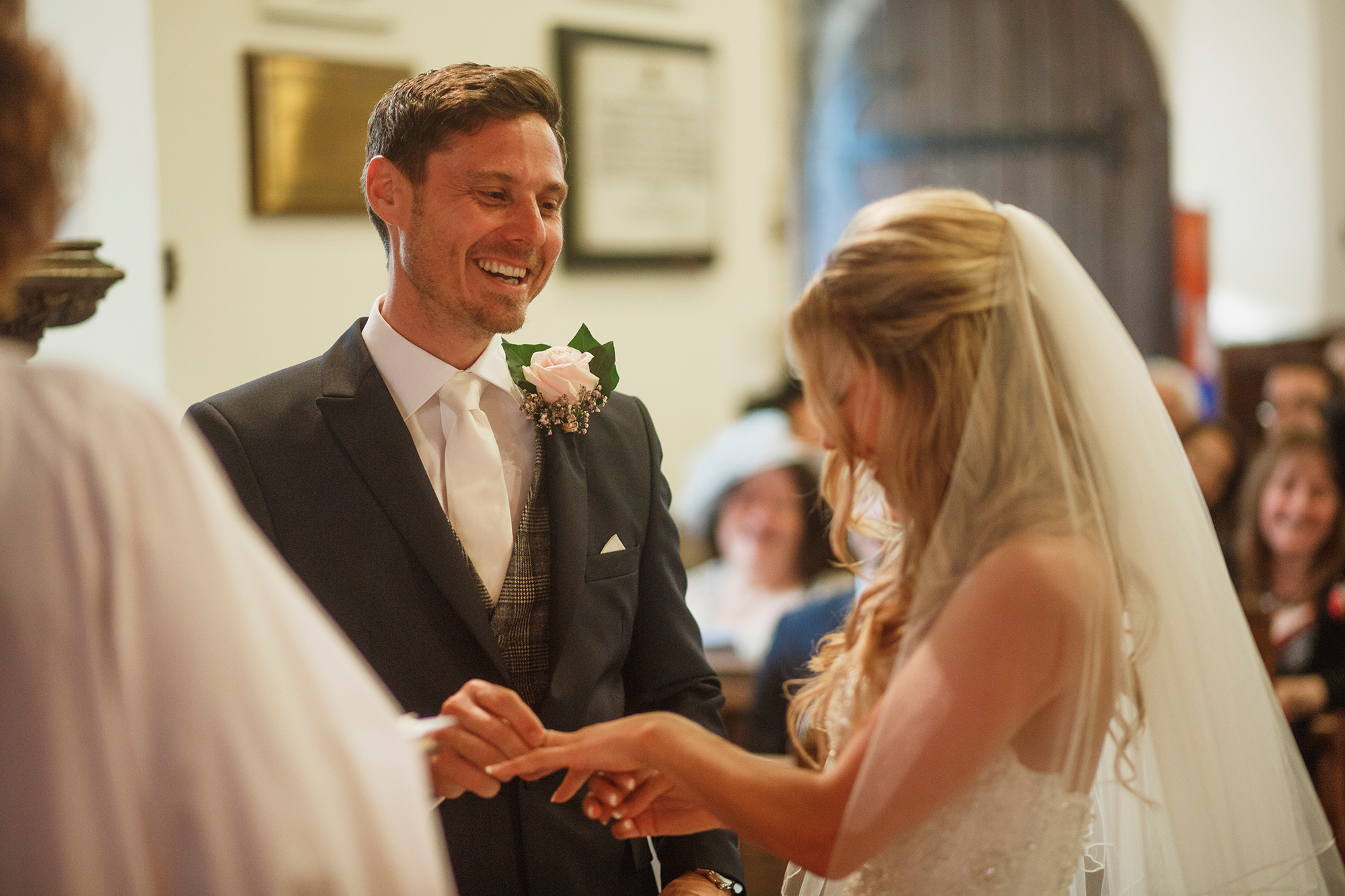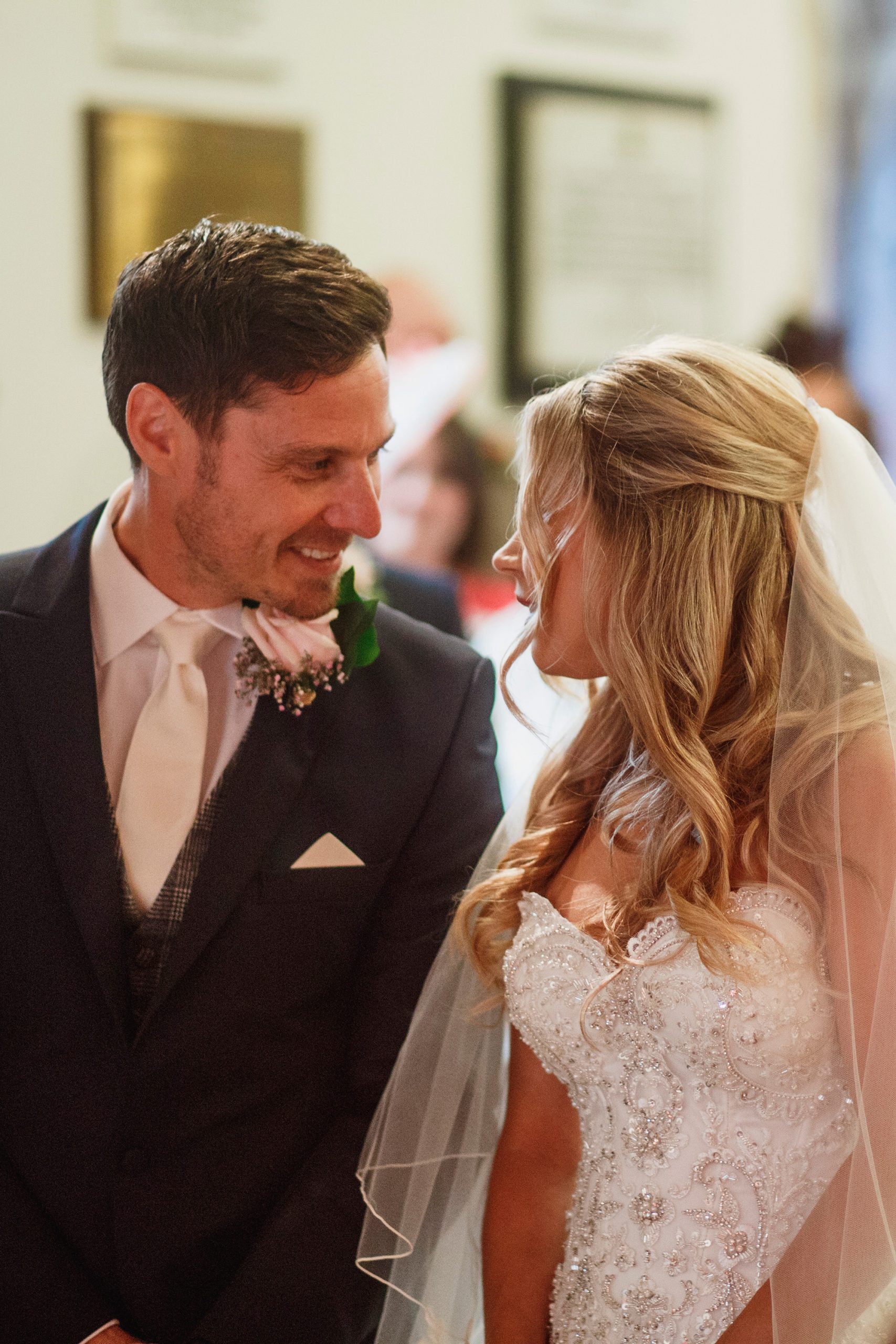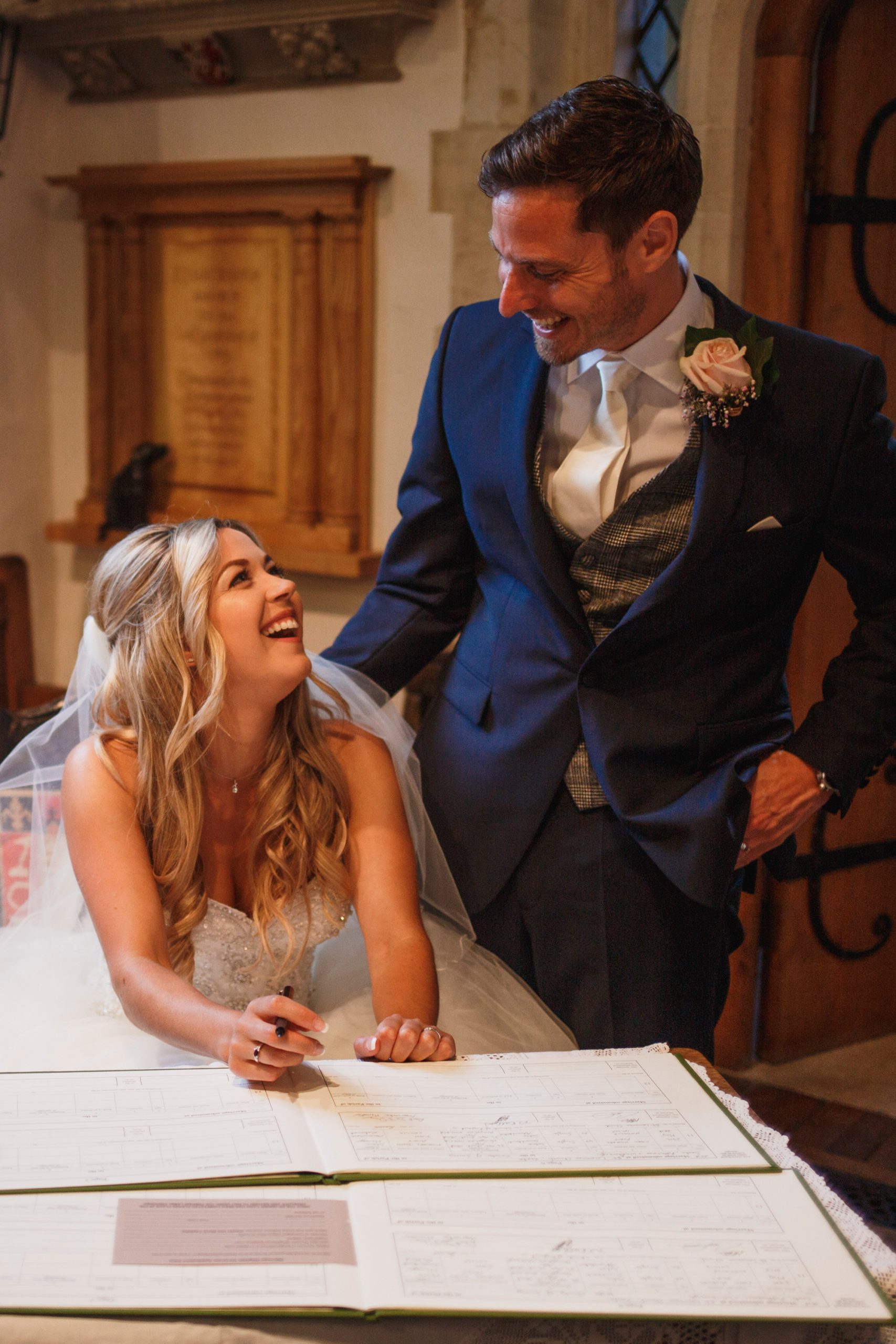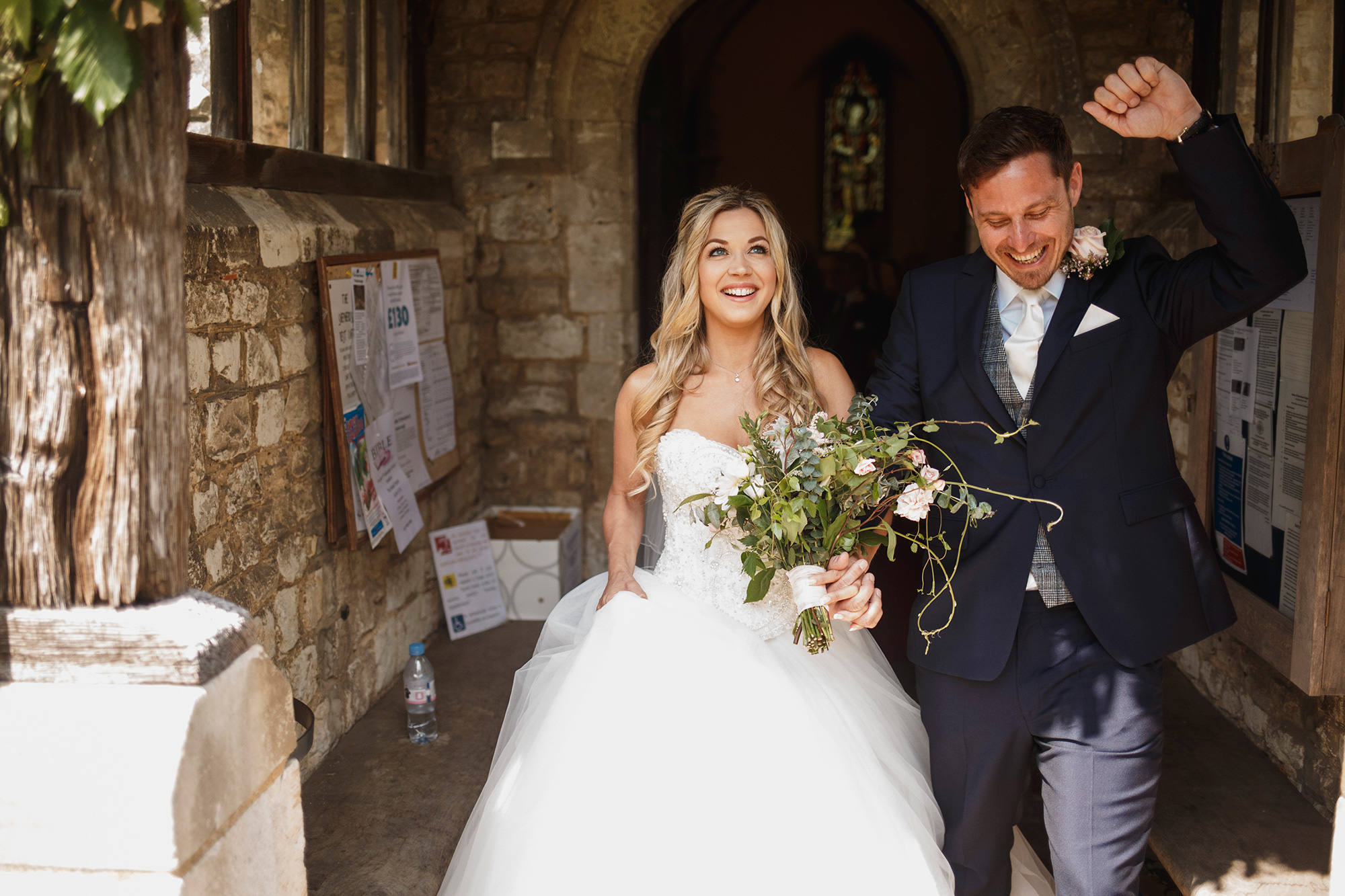 The couple met while working together in 2007.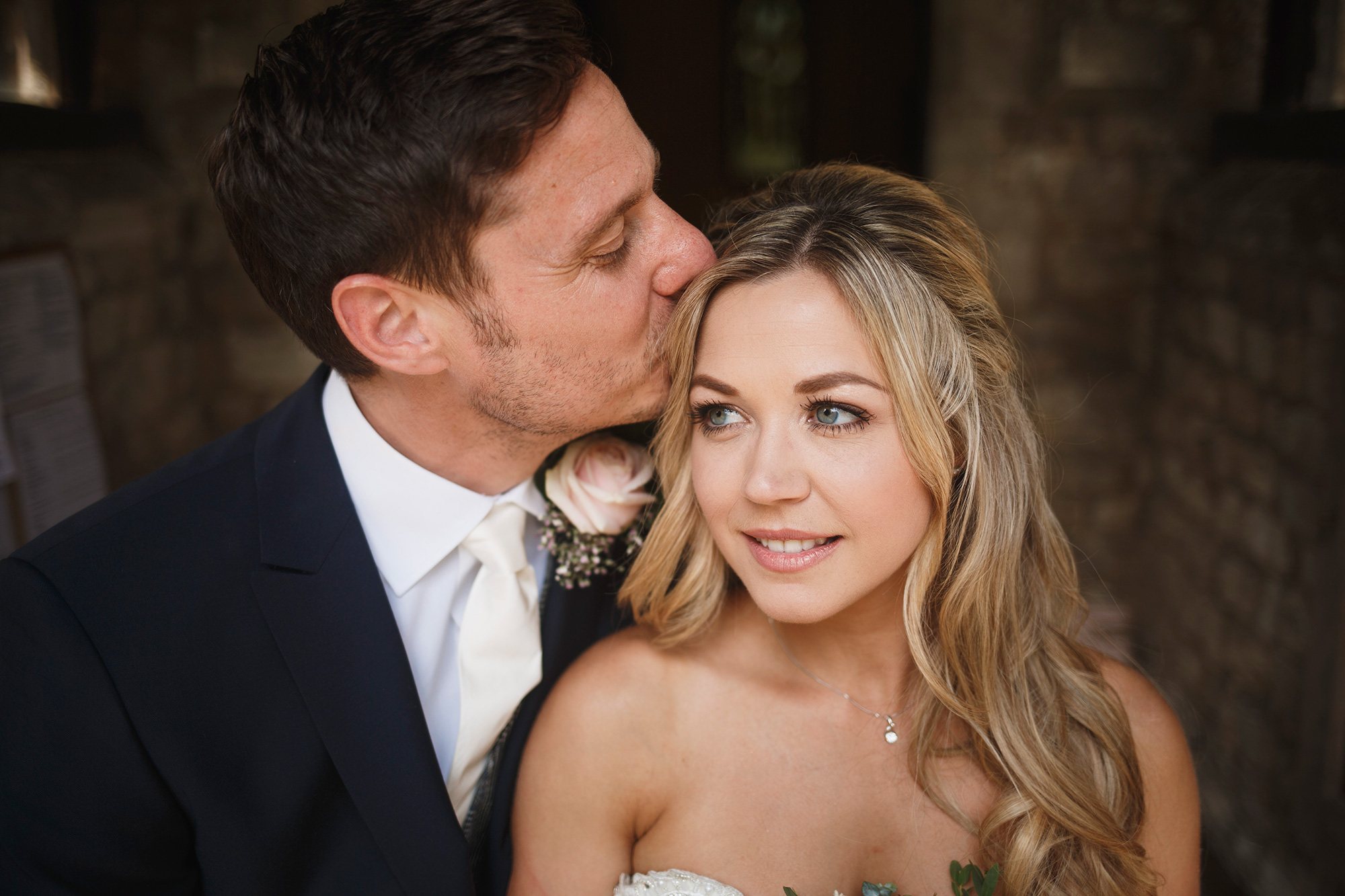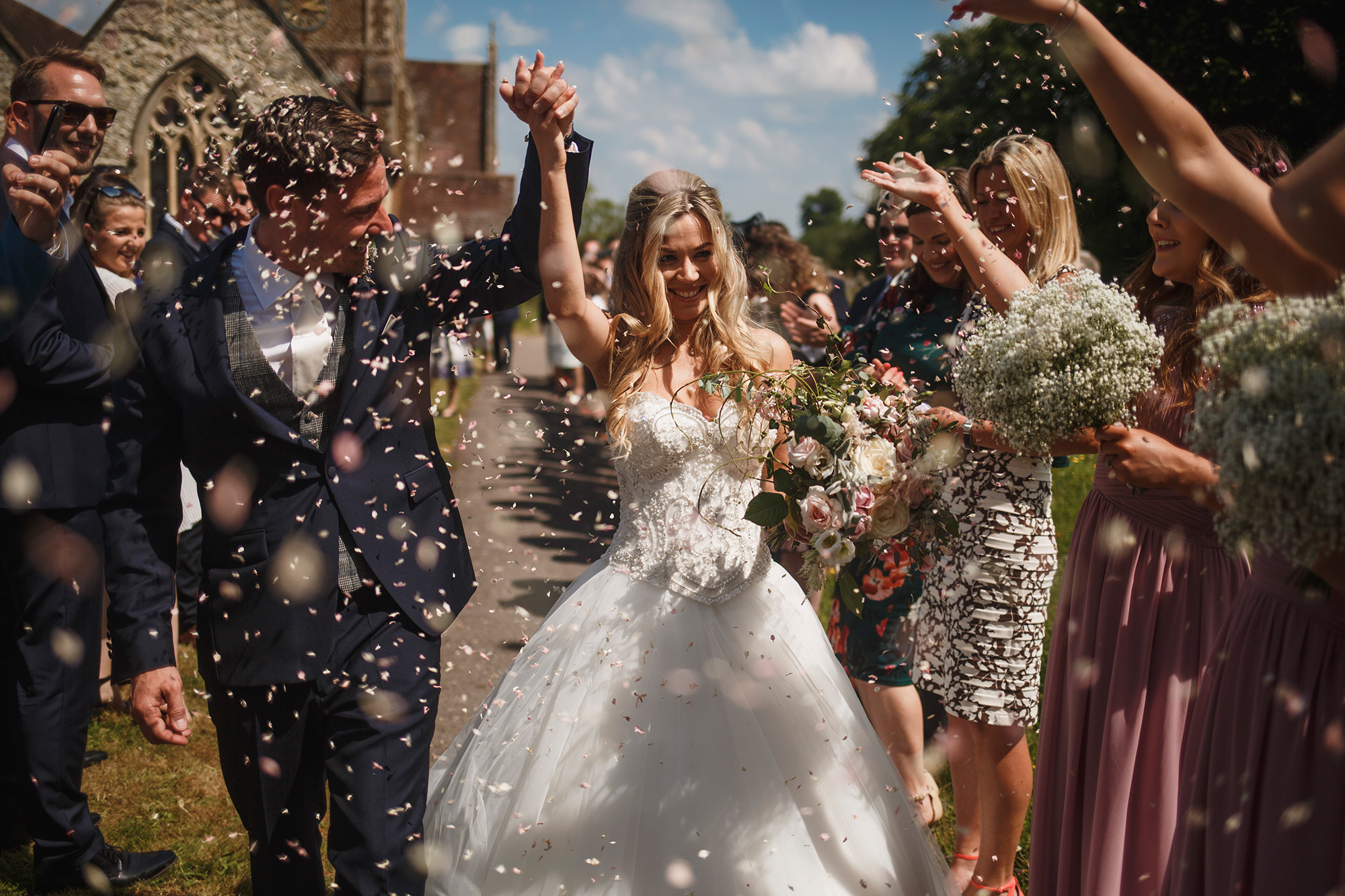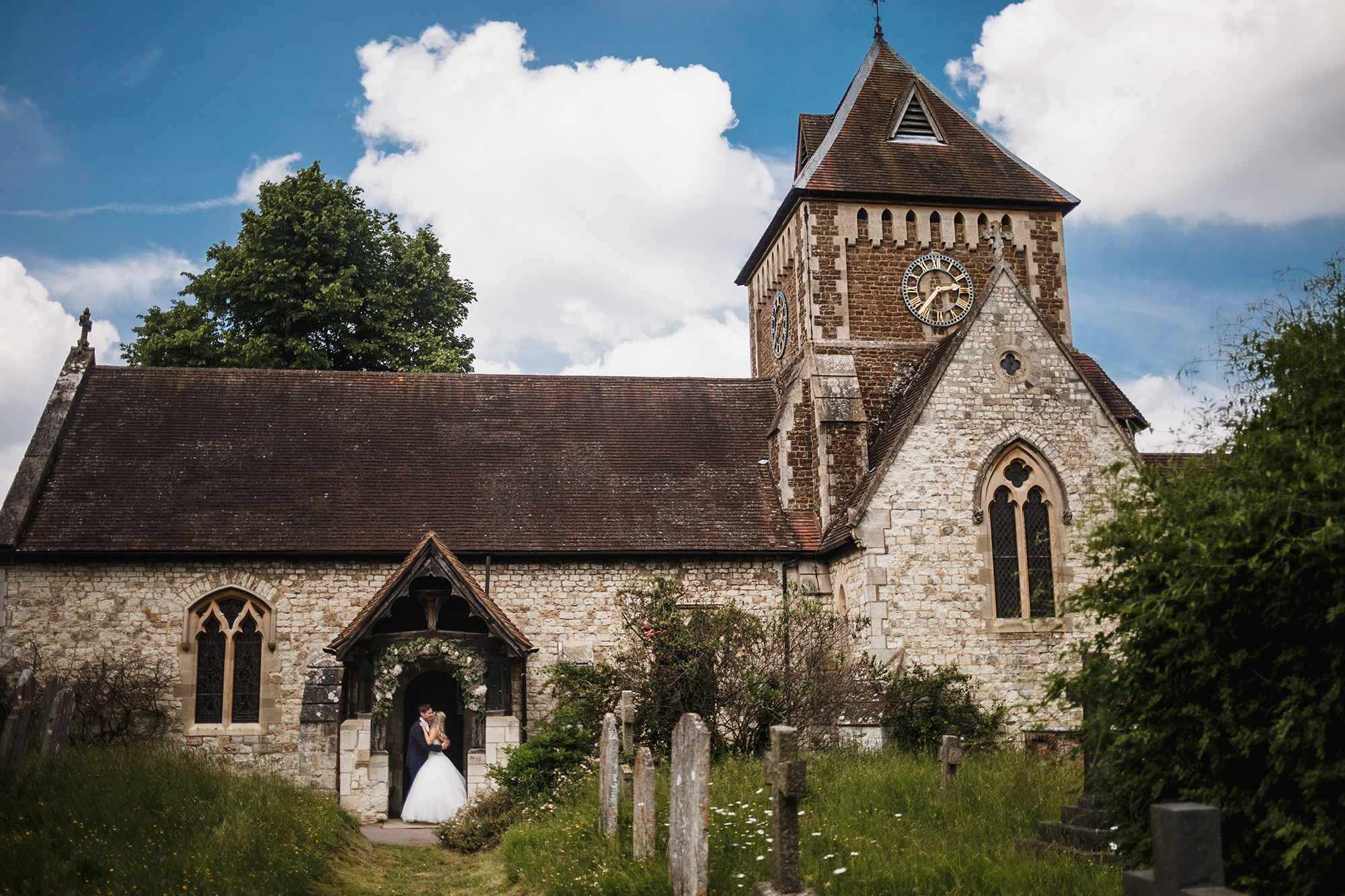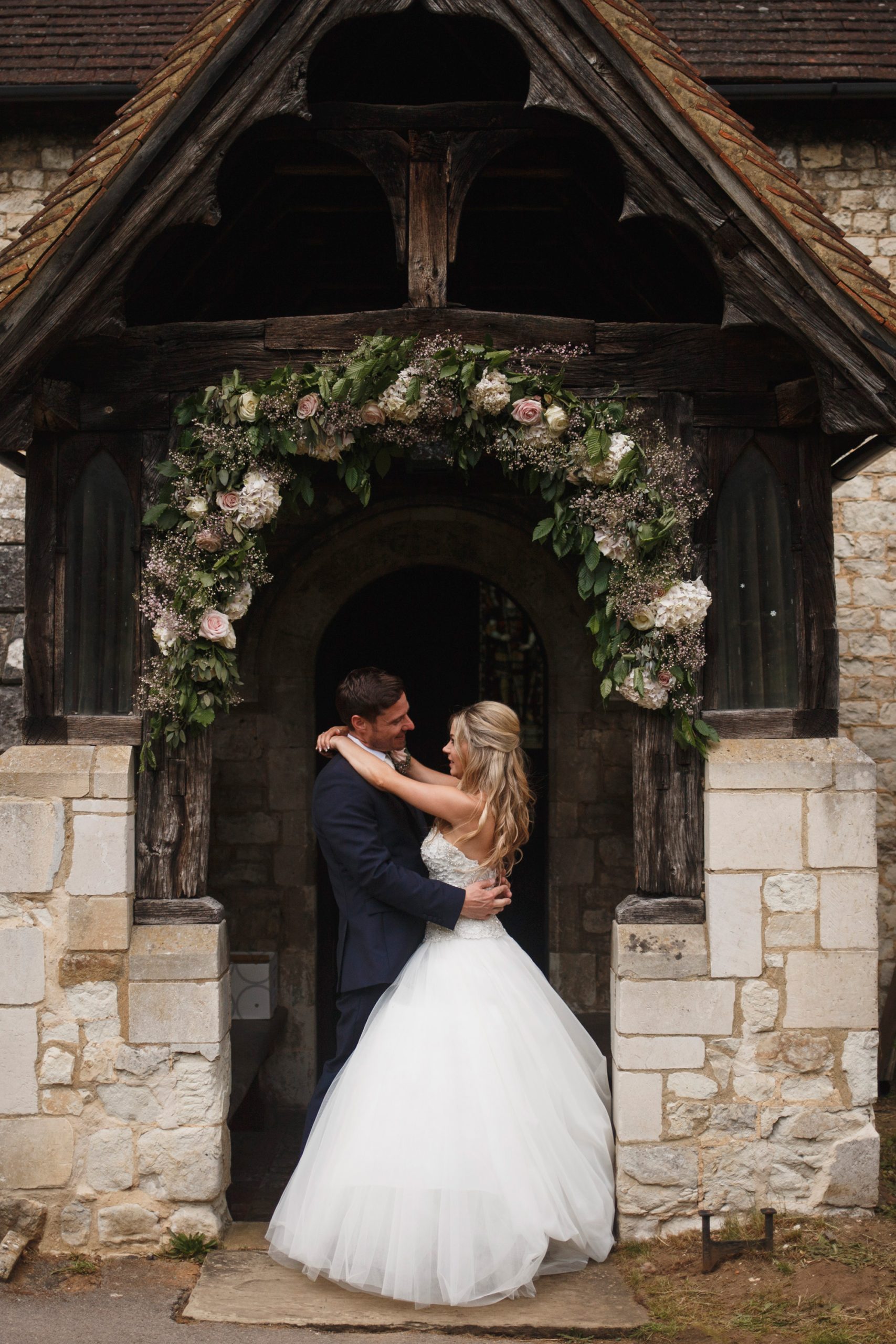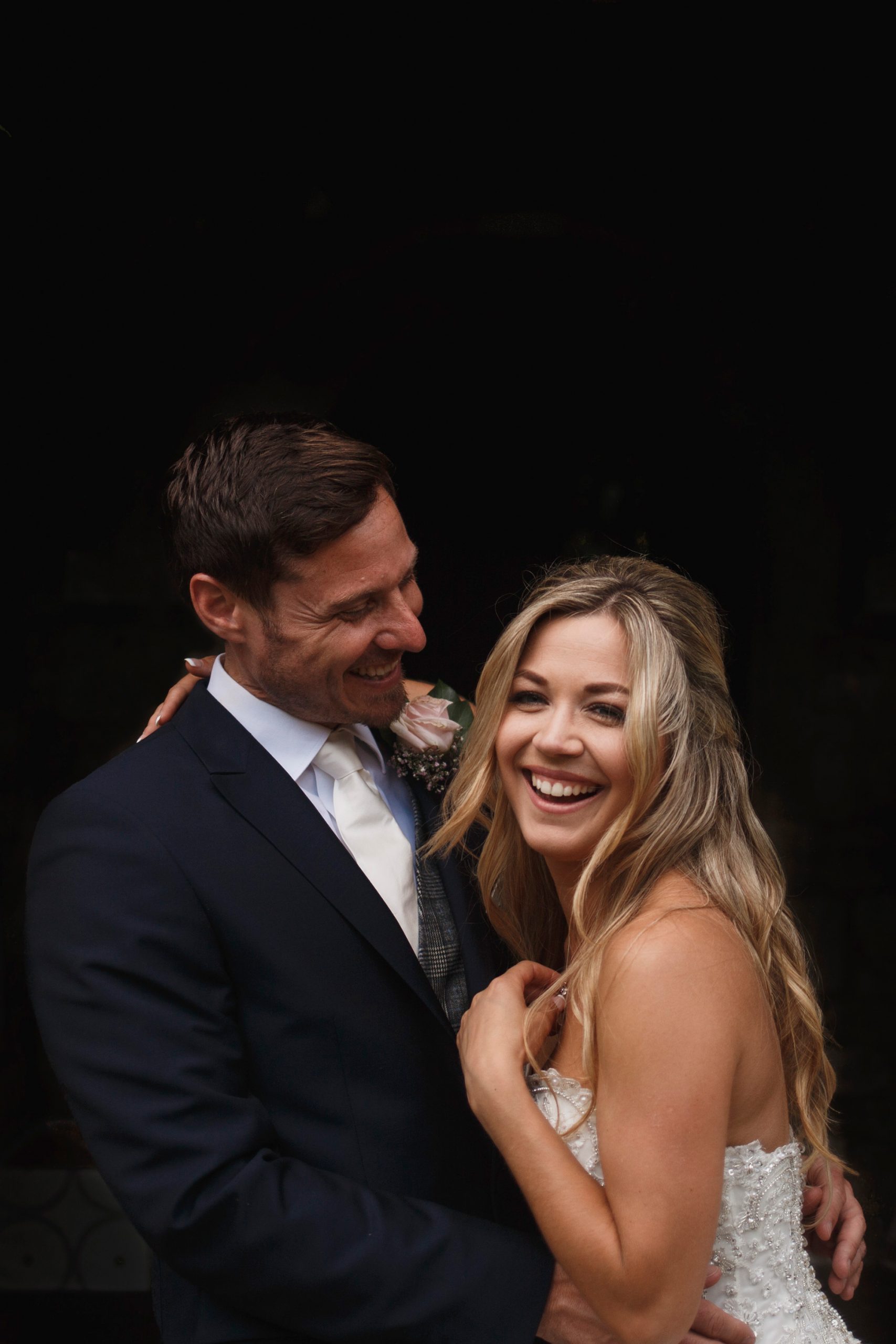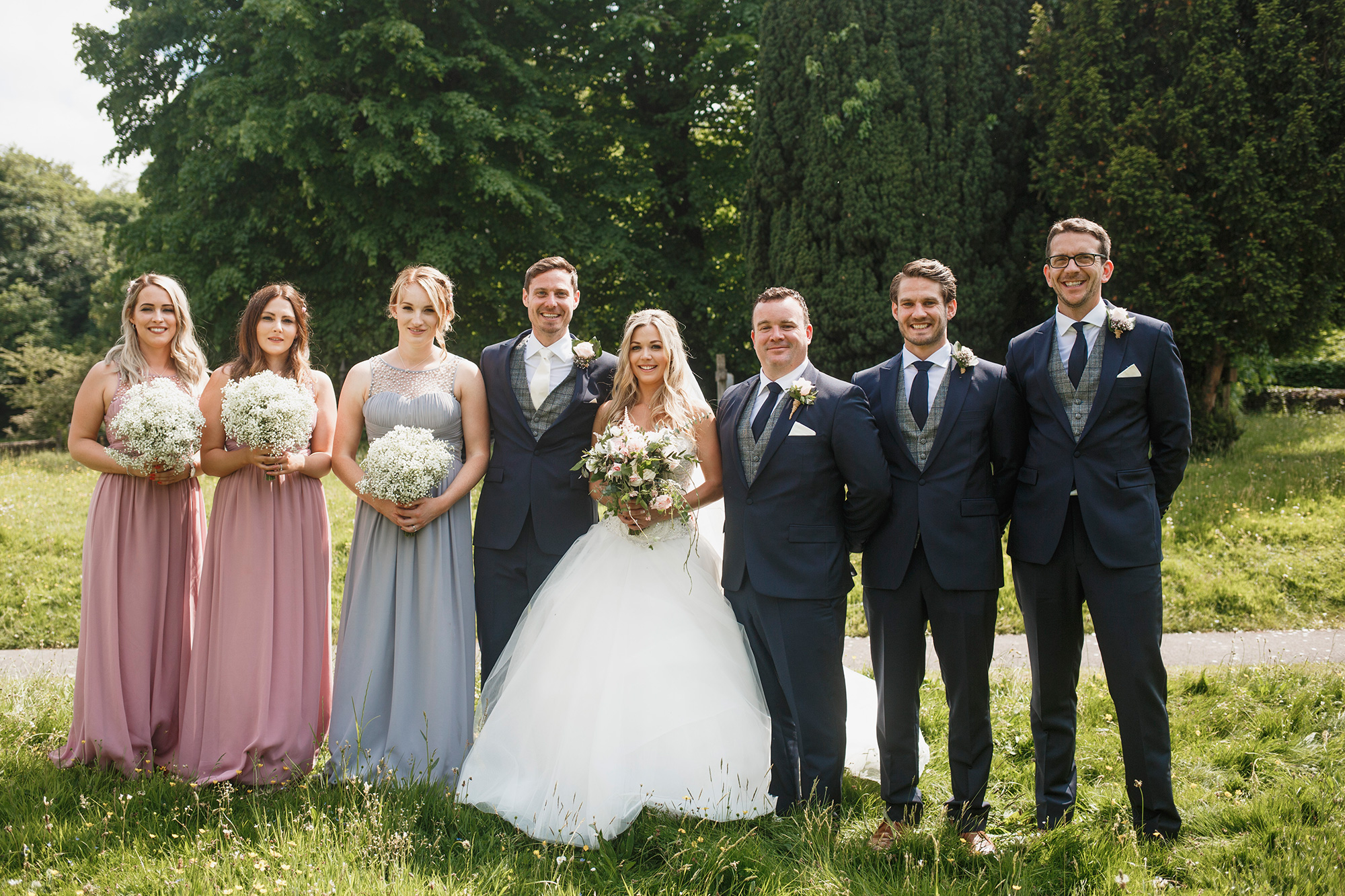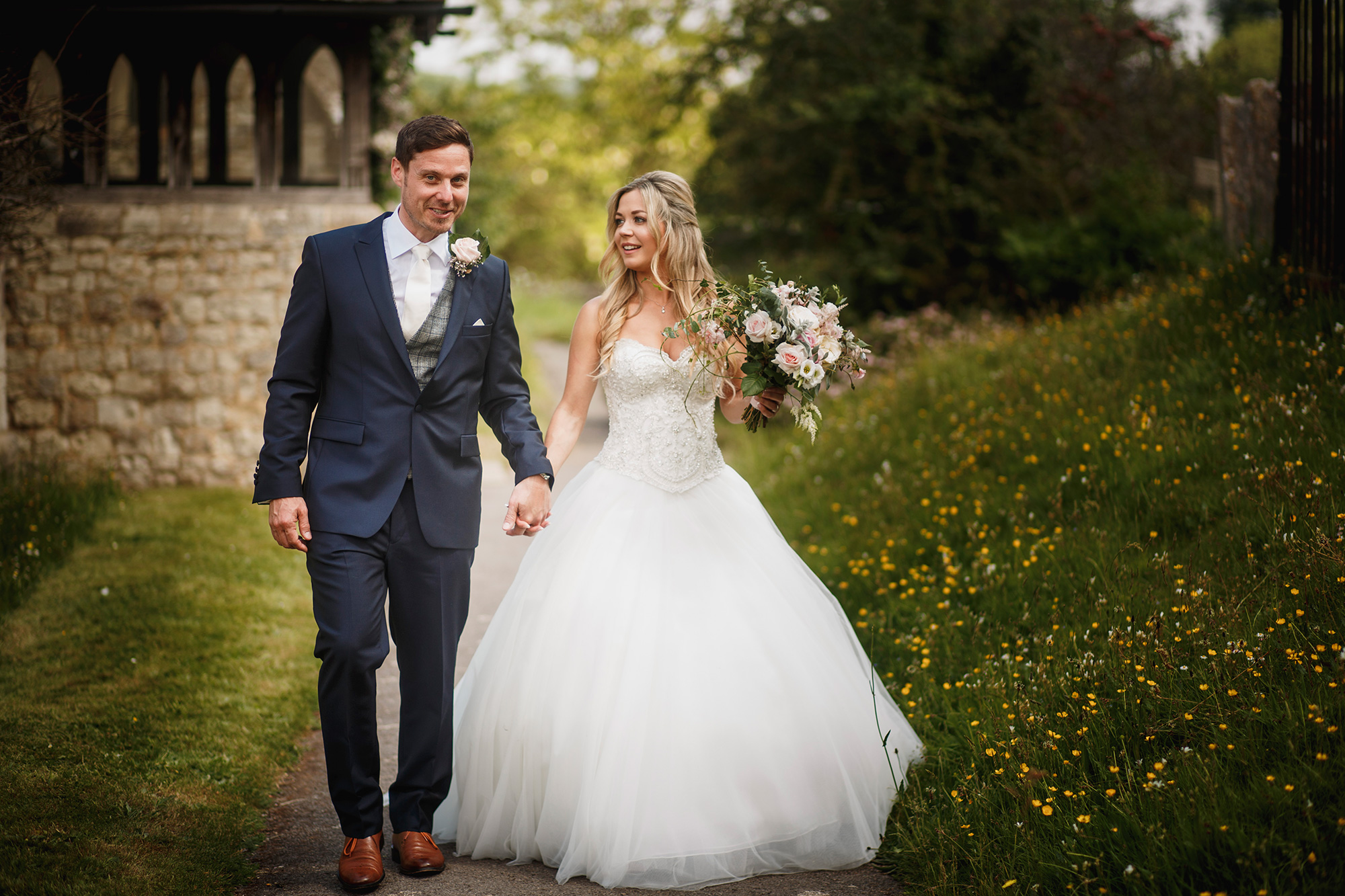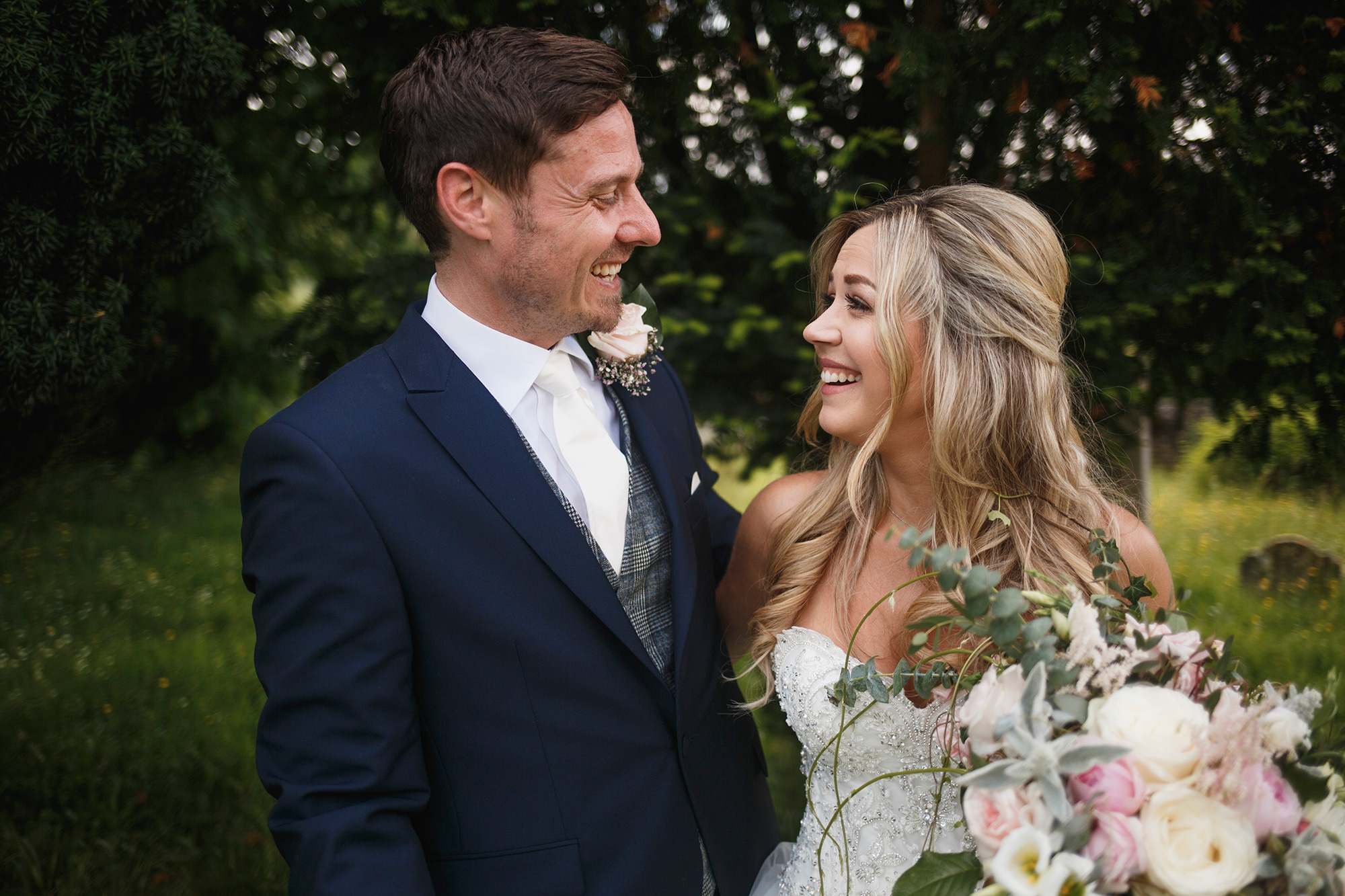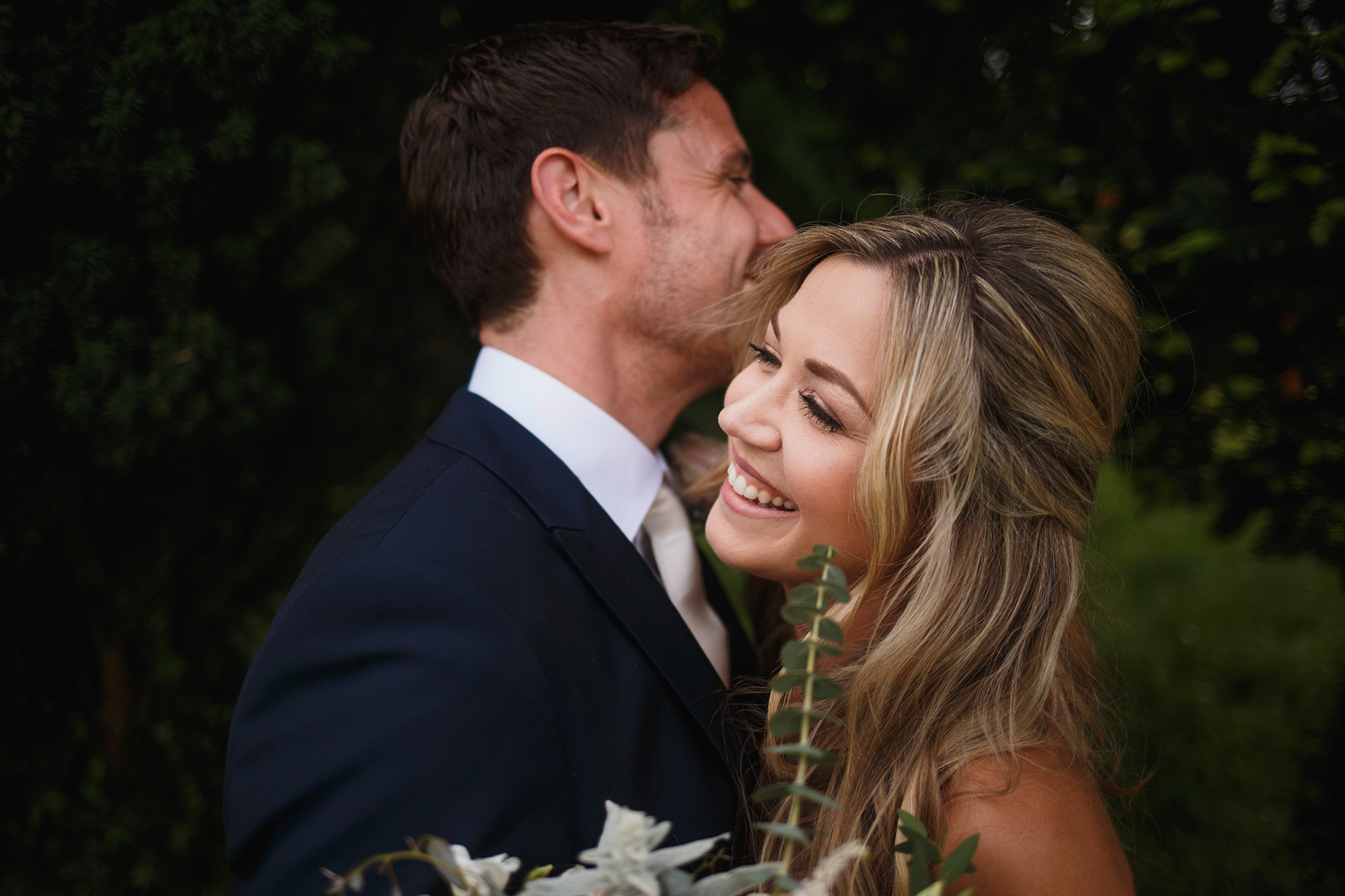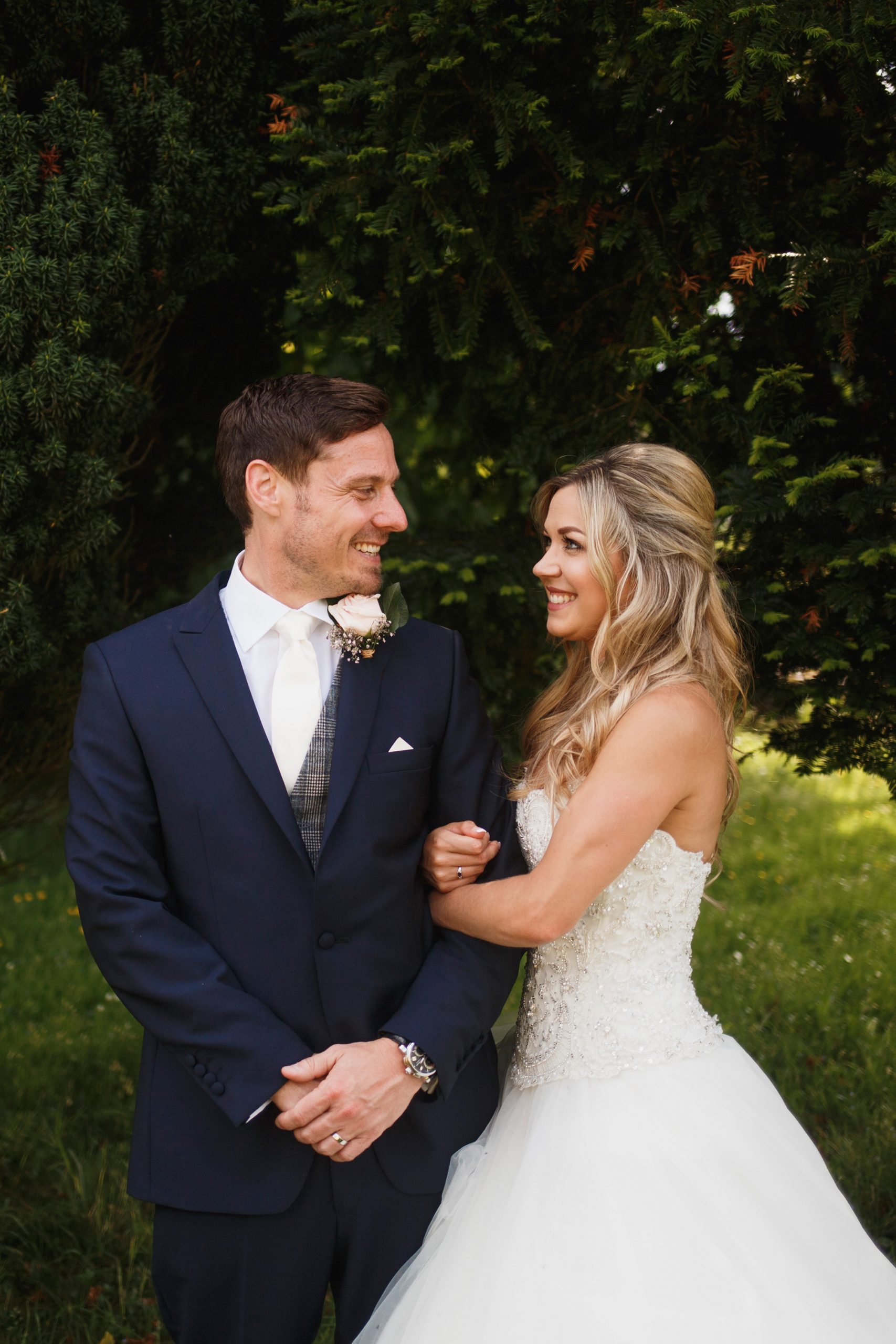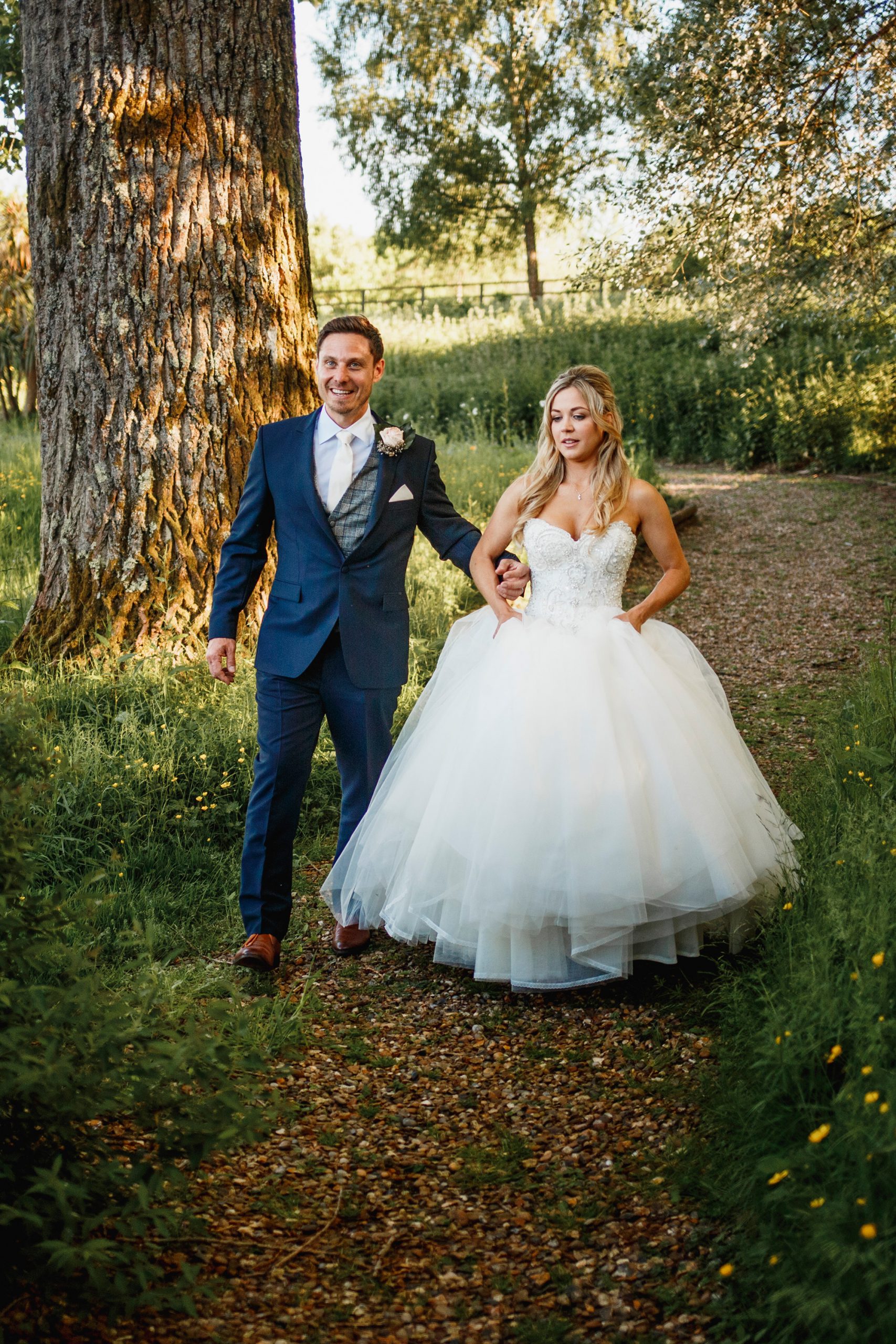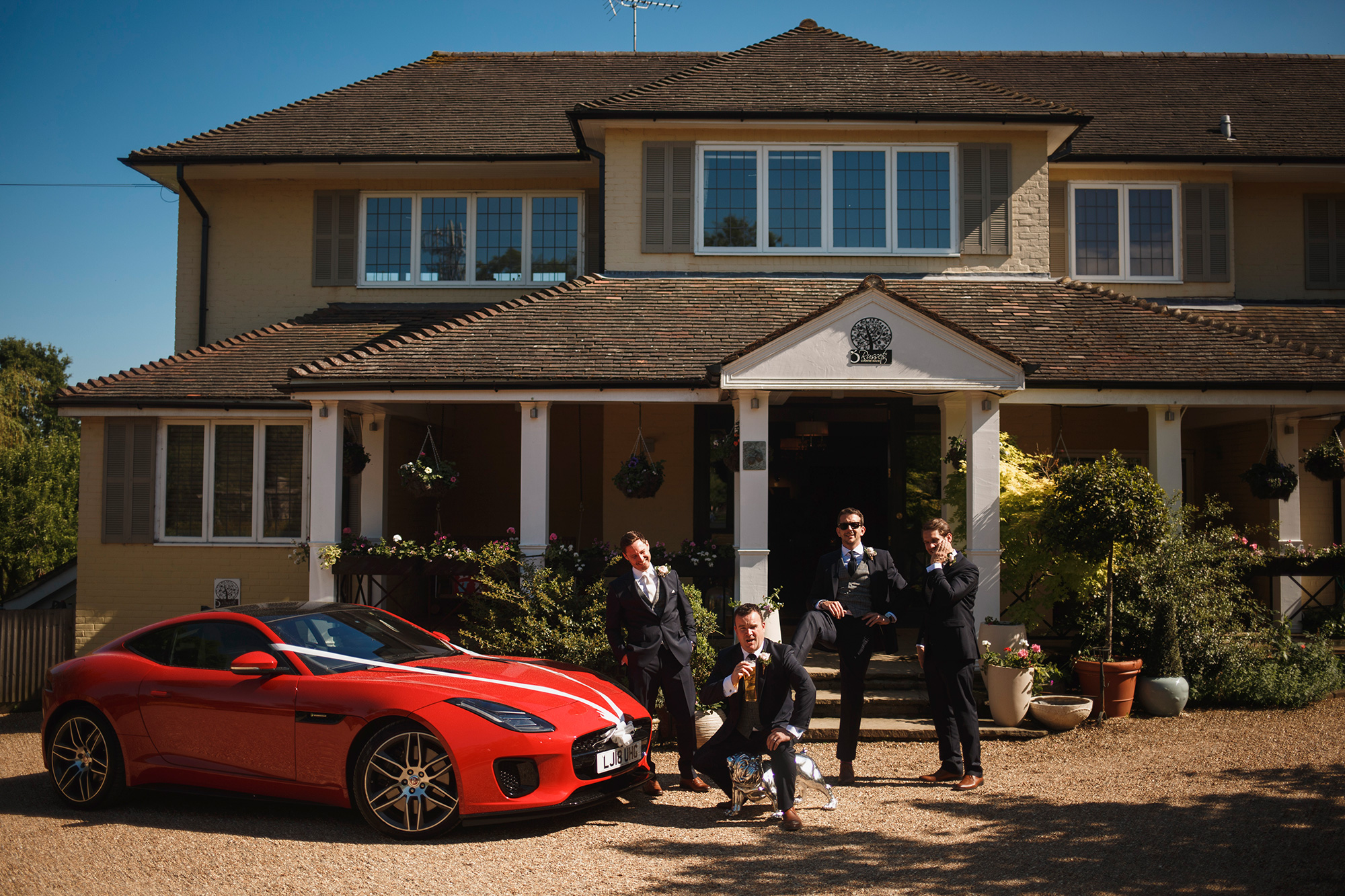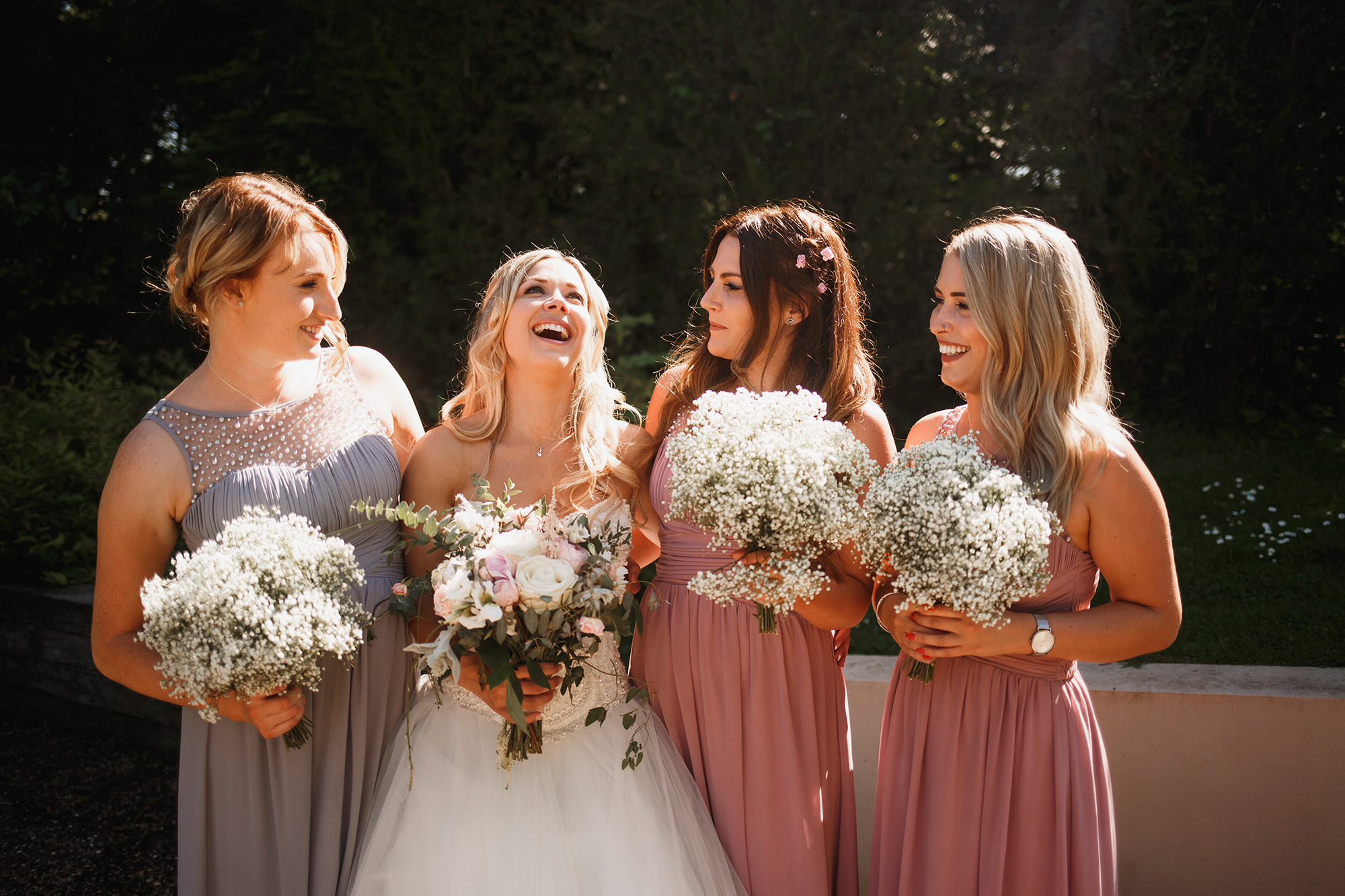 Natalie says if she had her time over she would have delegated more task to loved ones to help with the stress leading up to the day.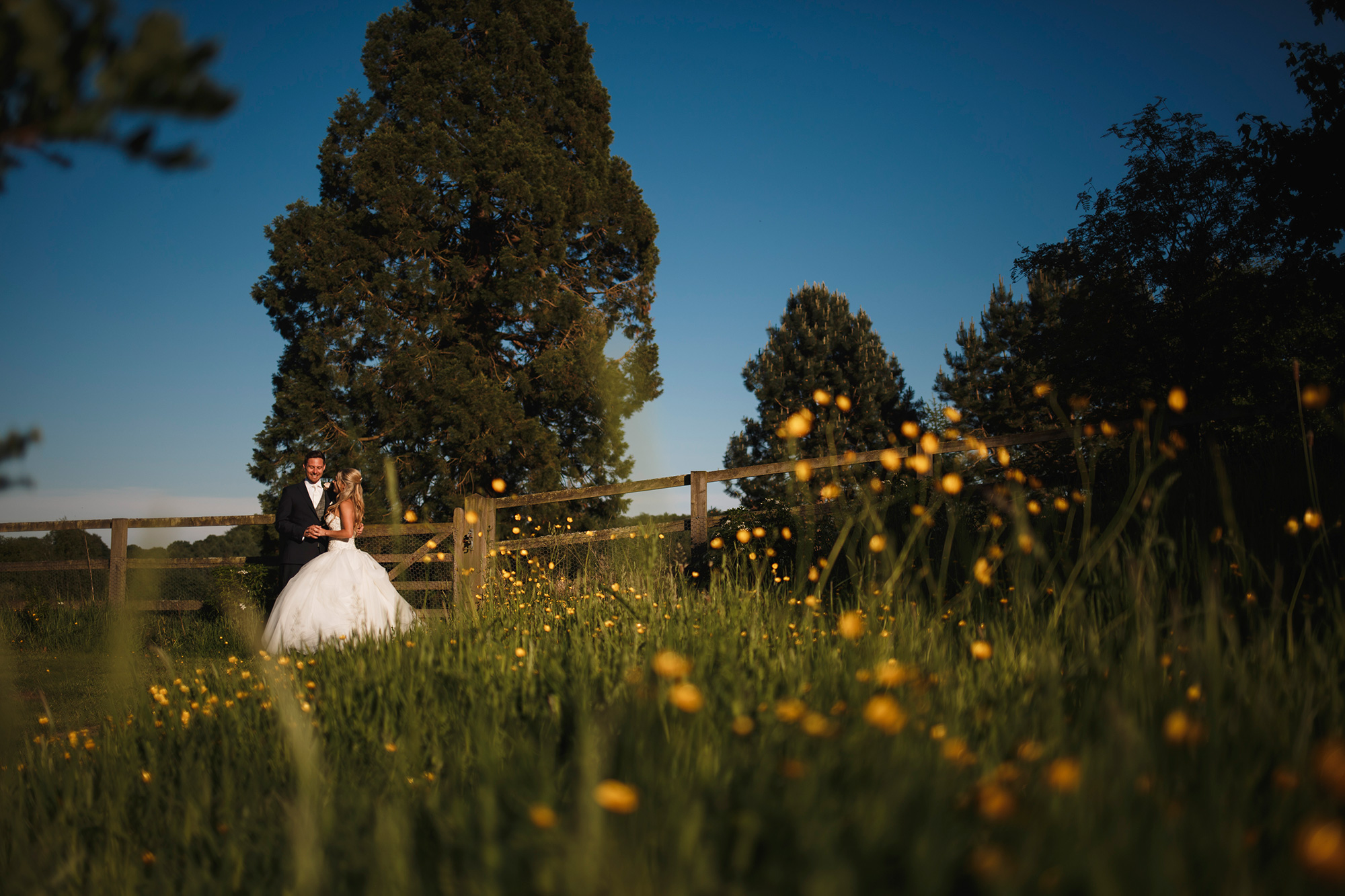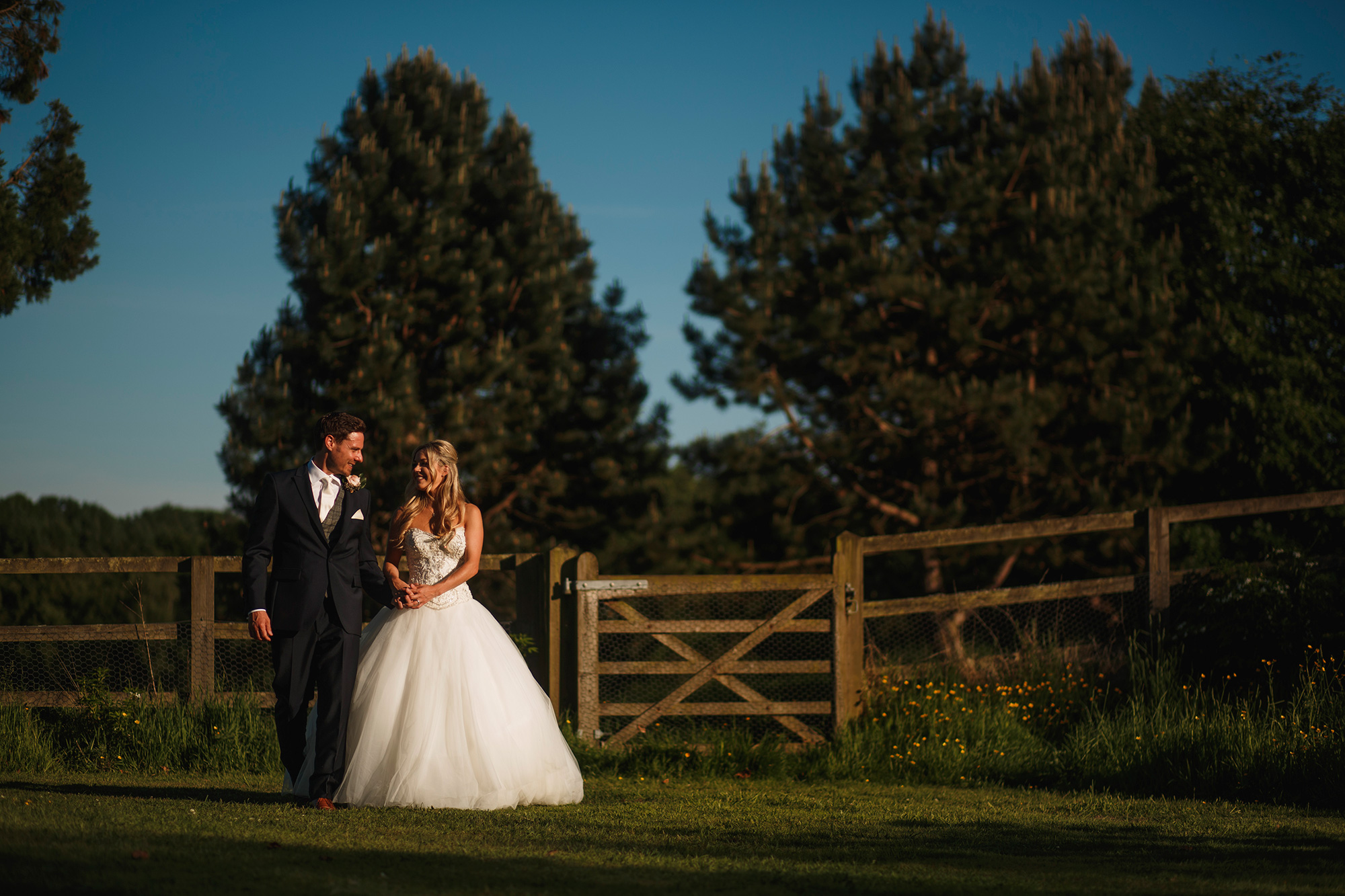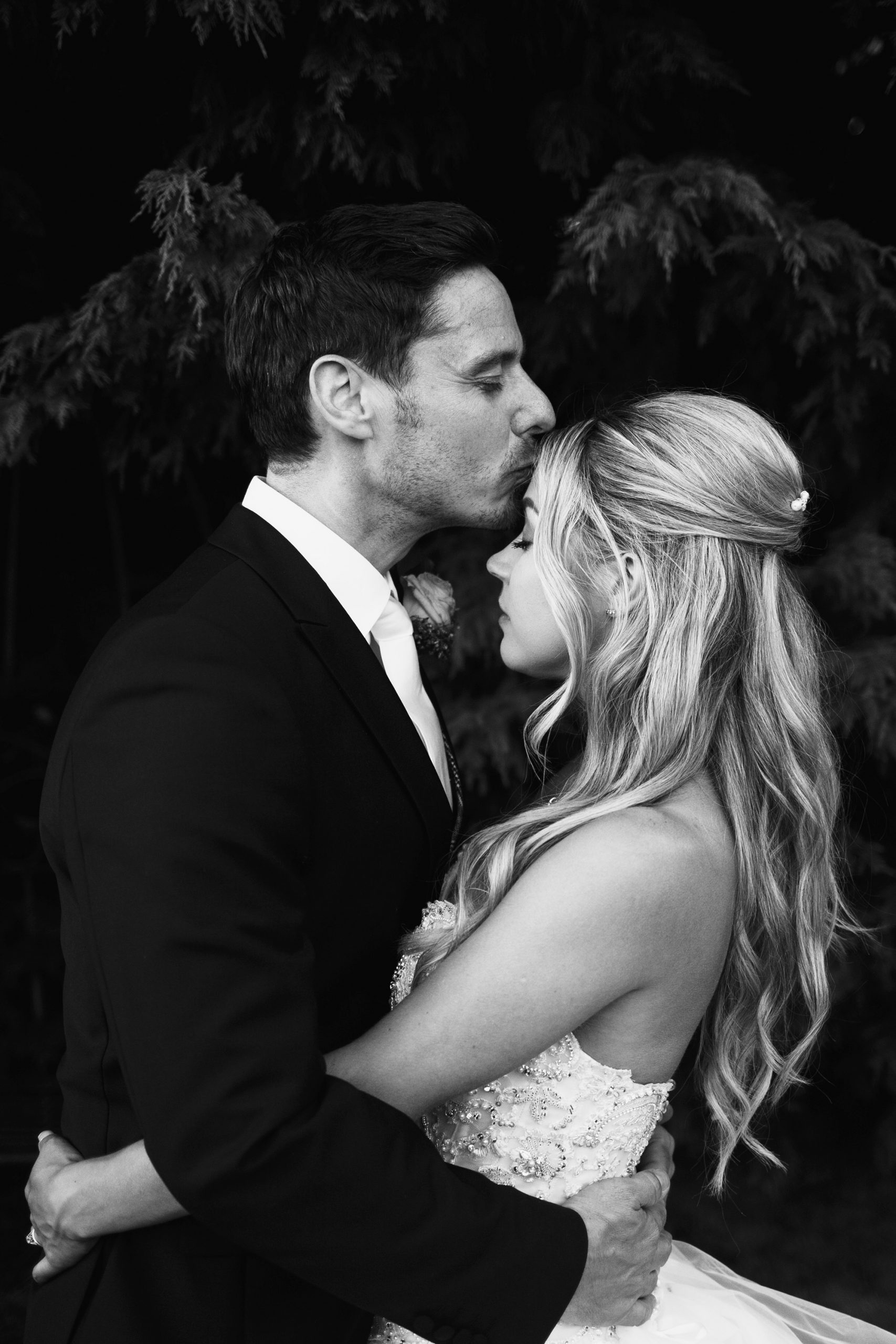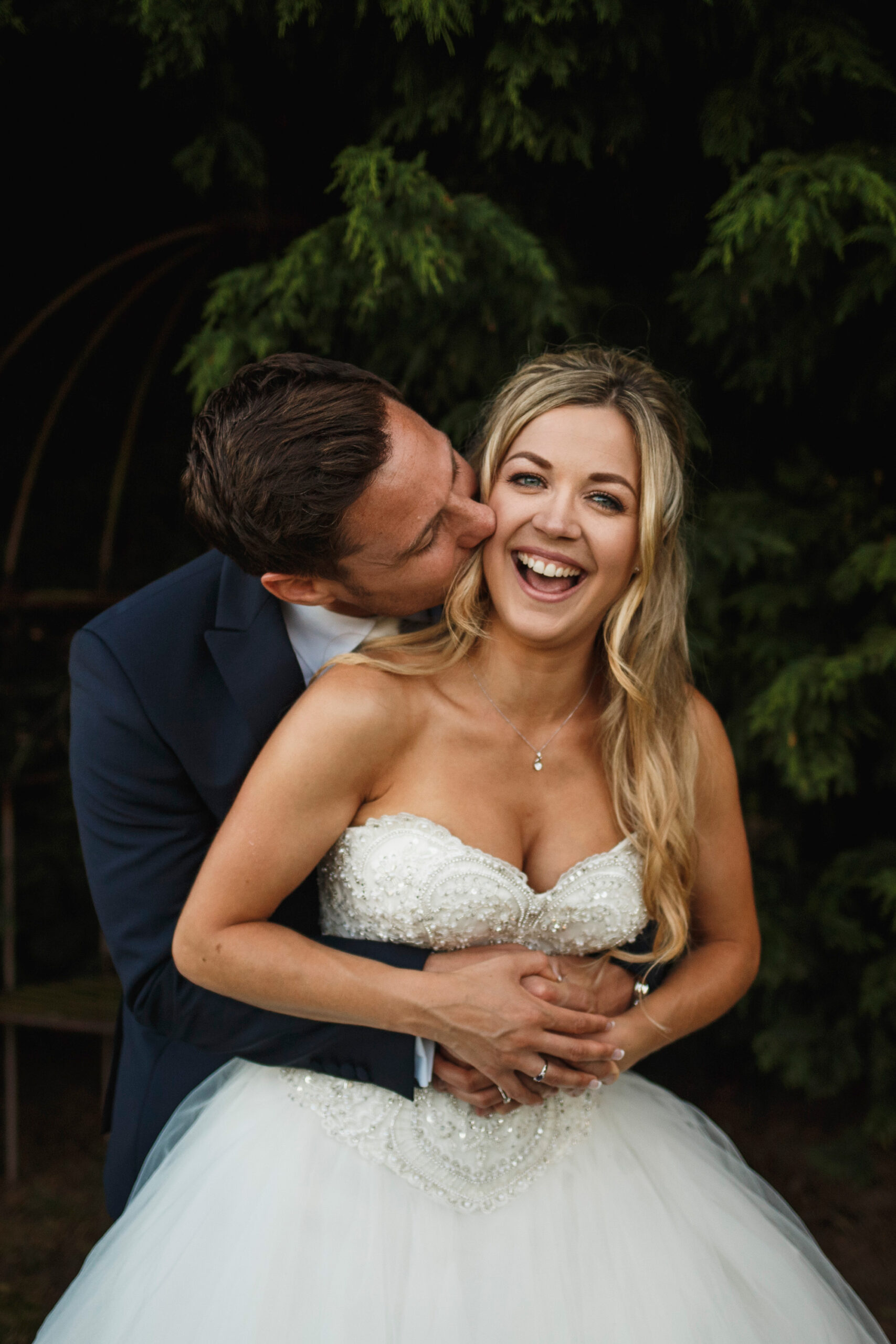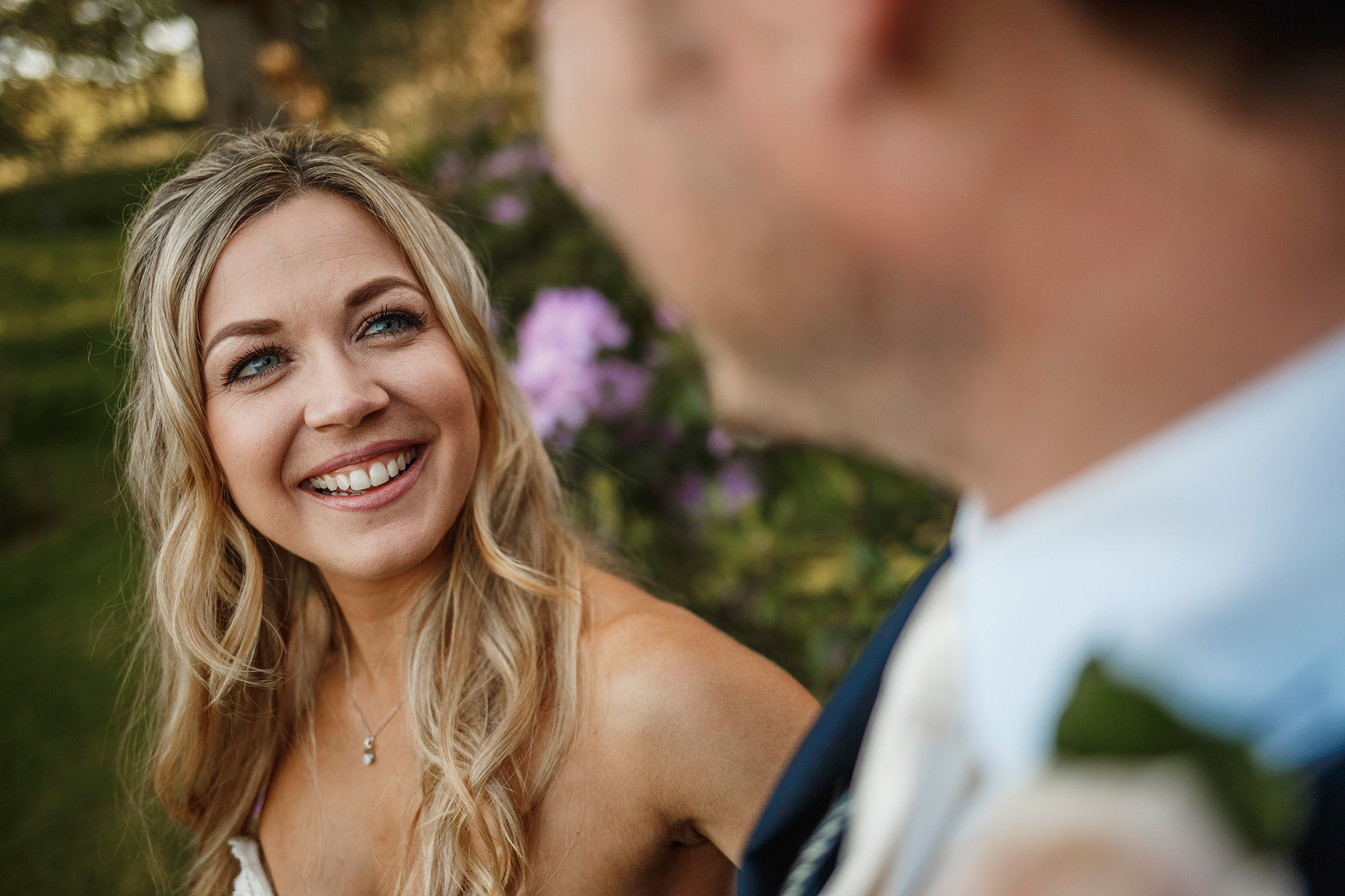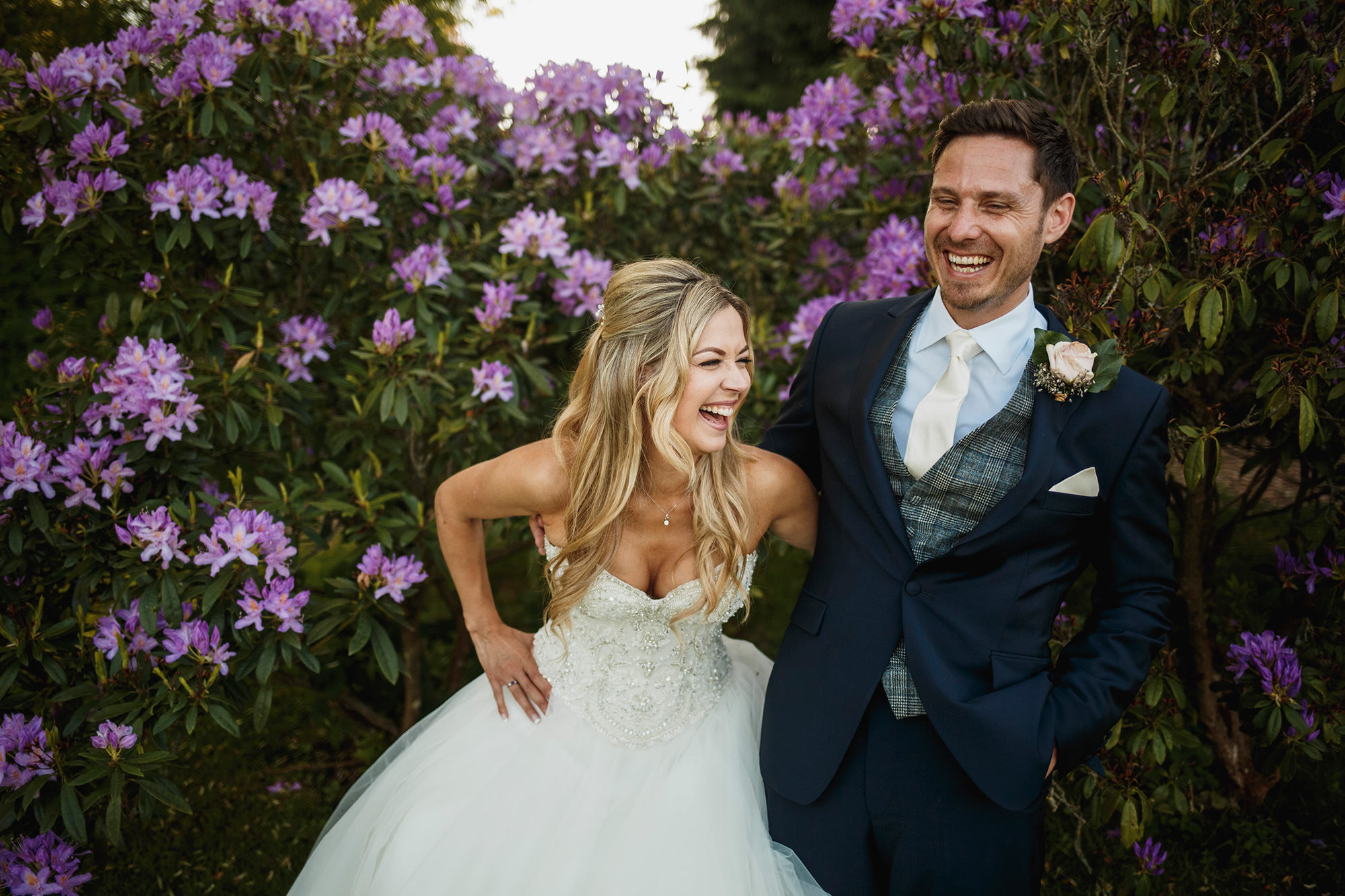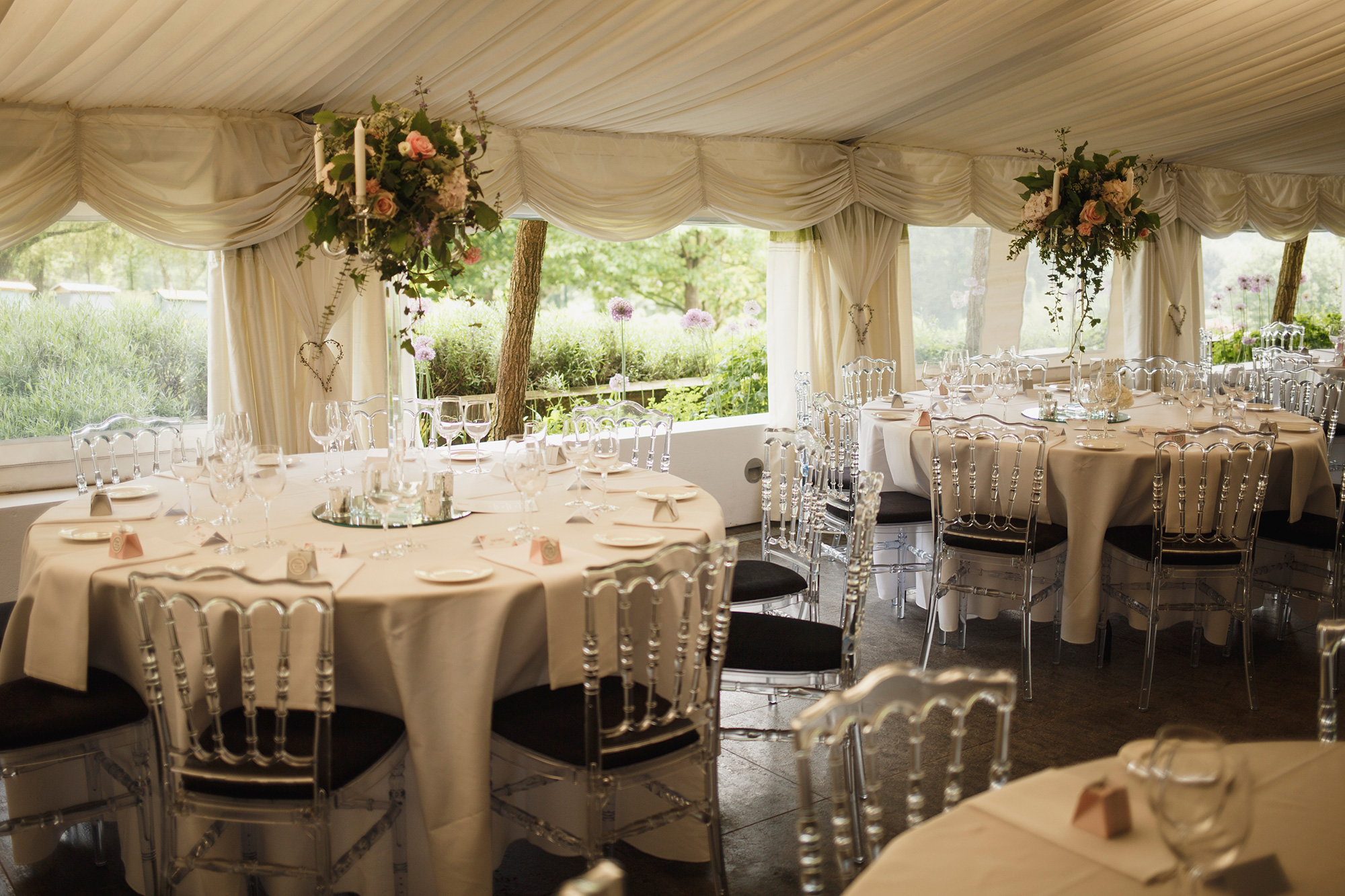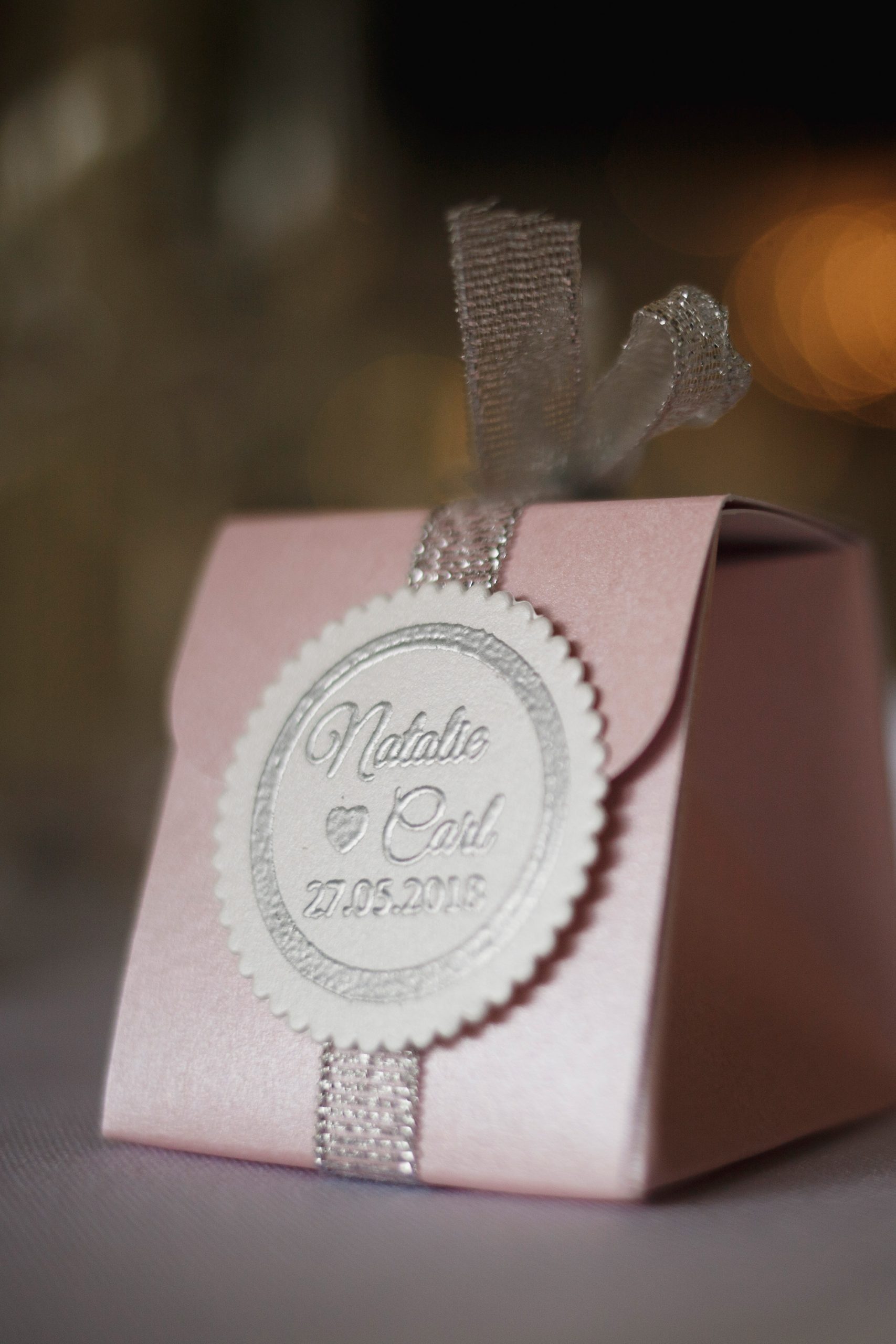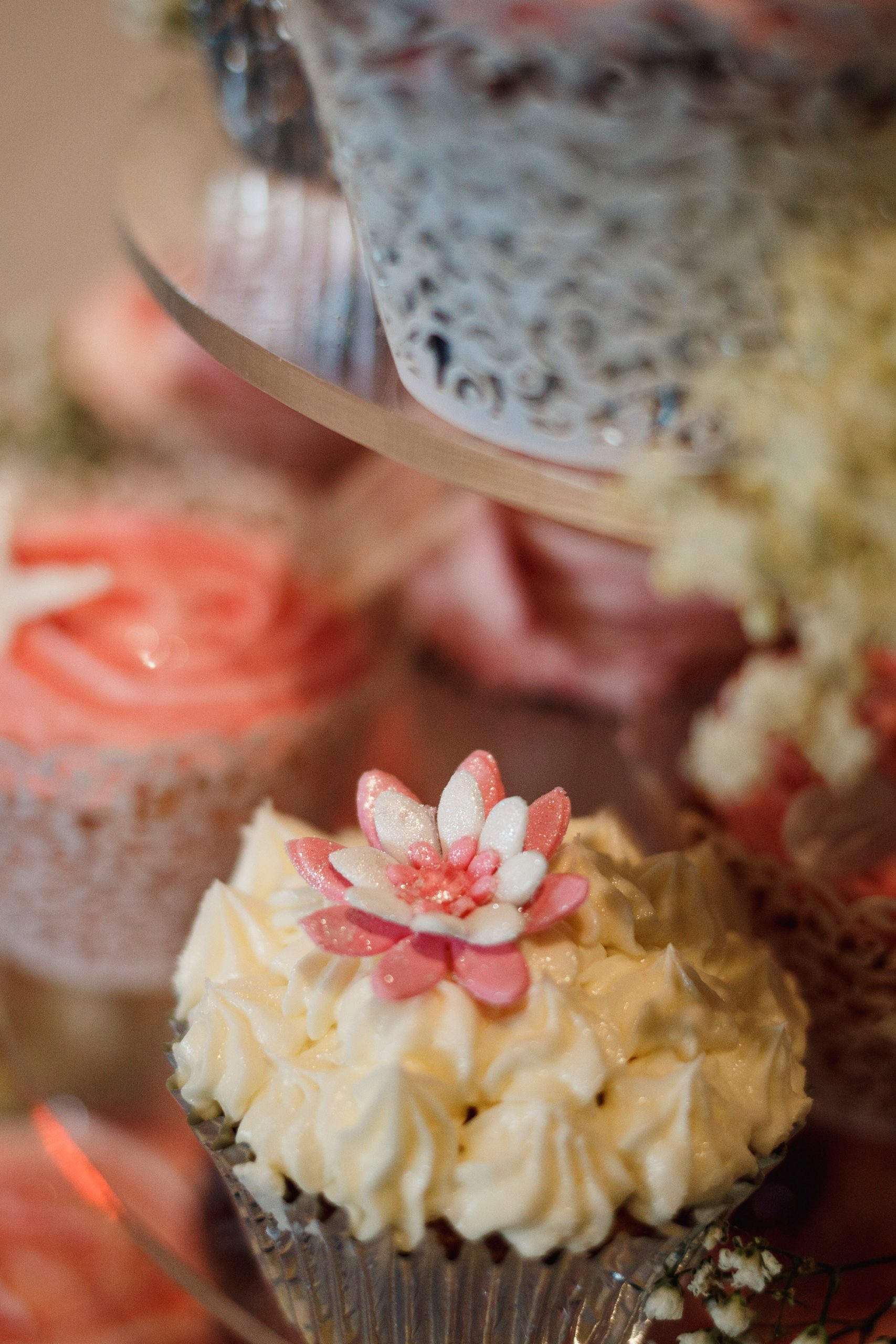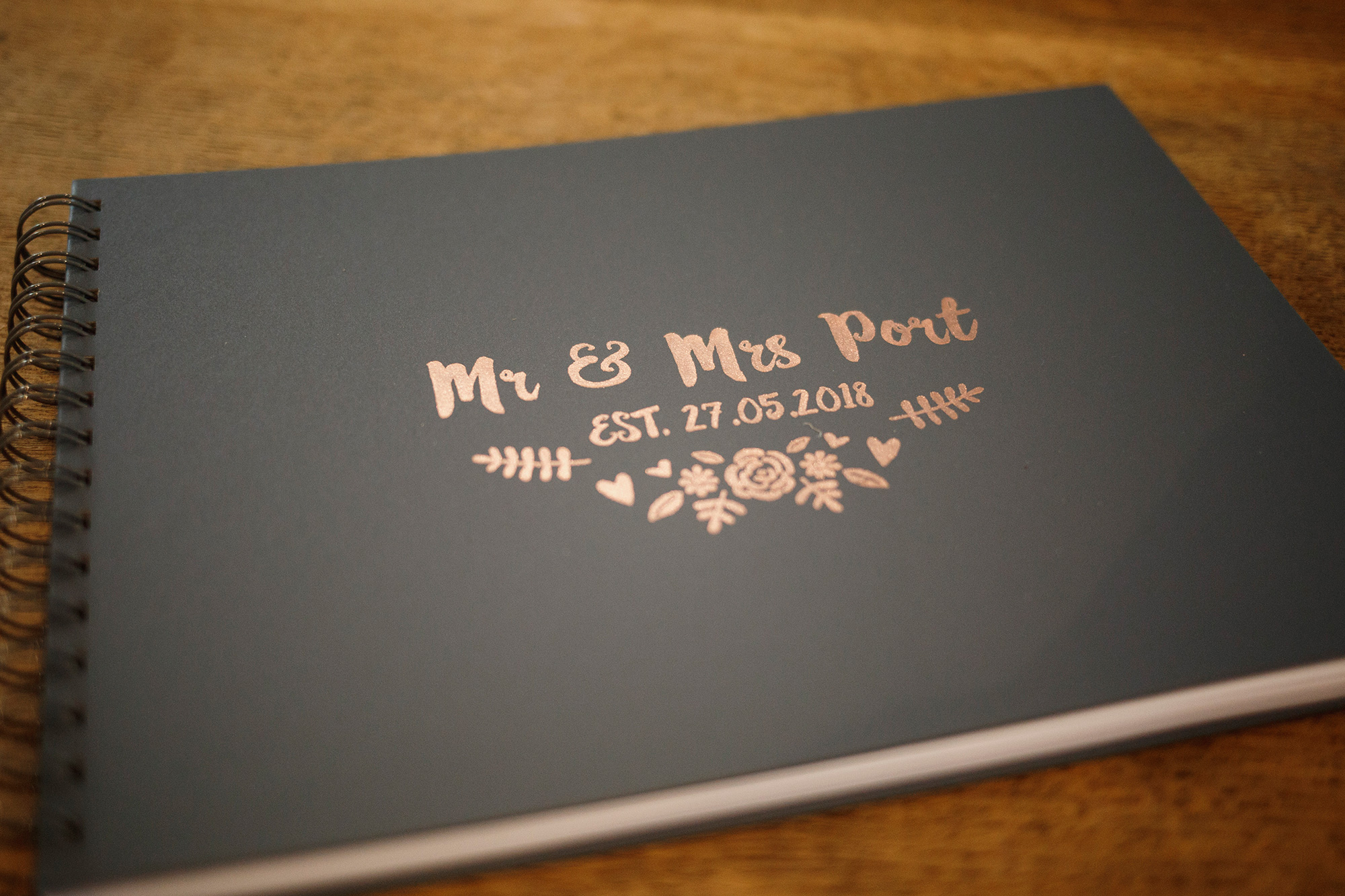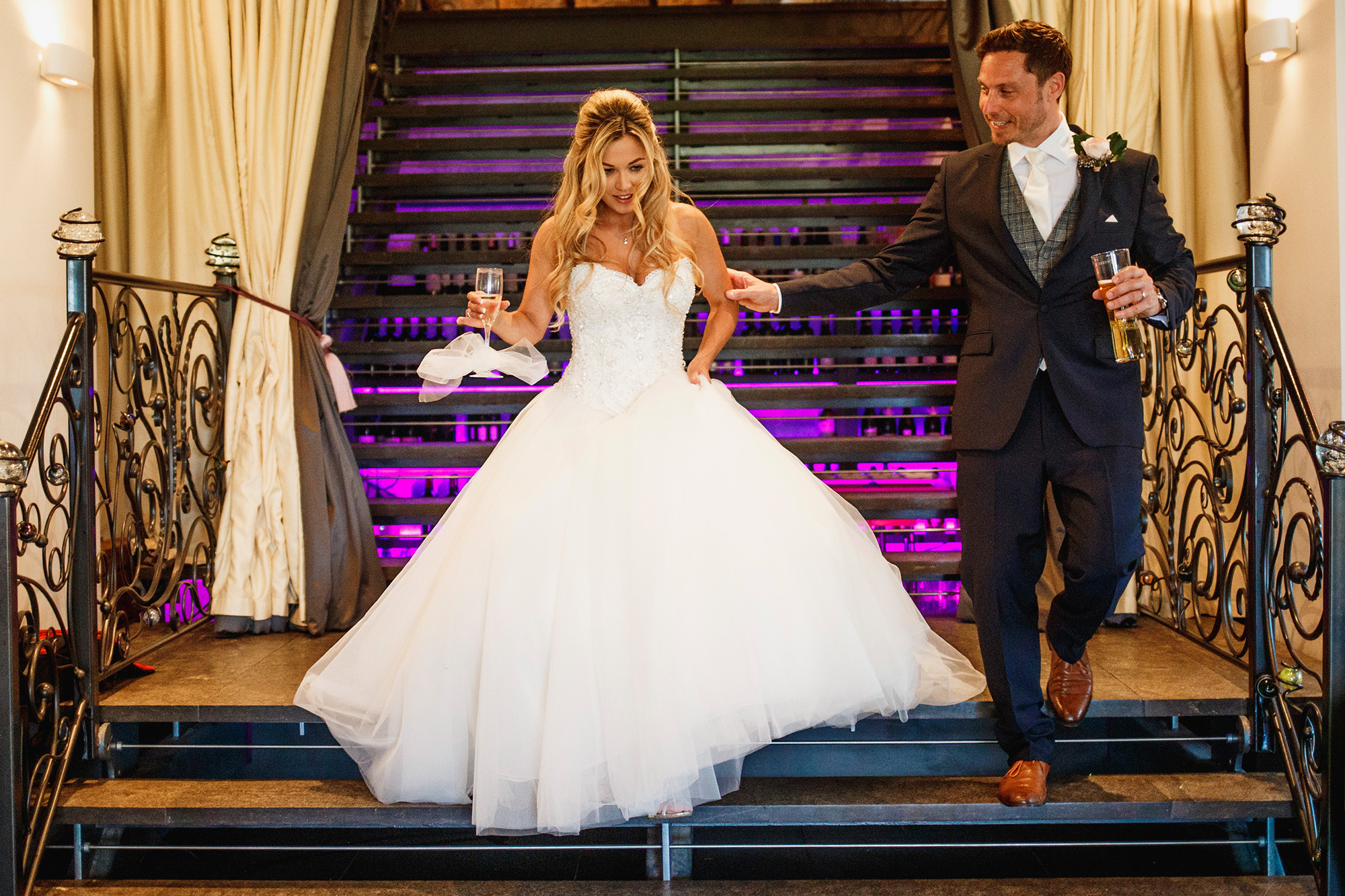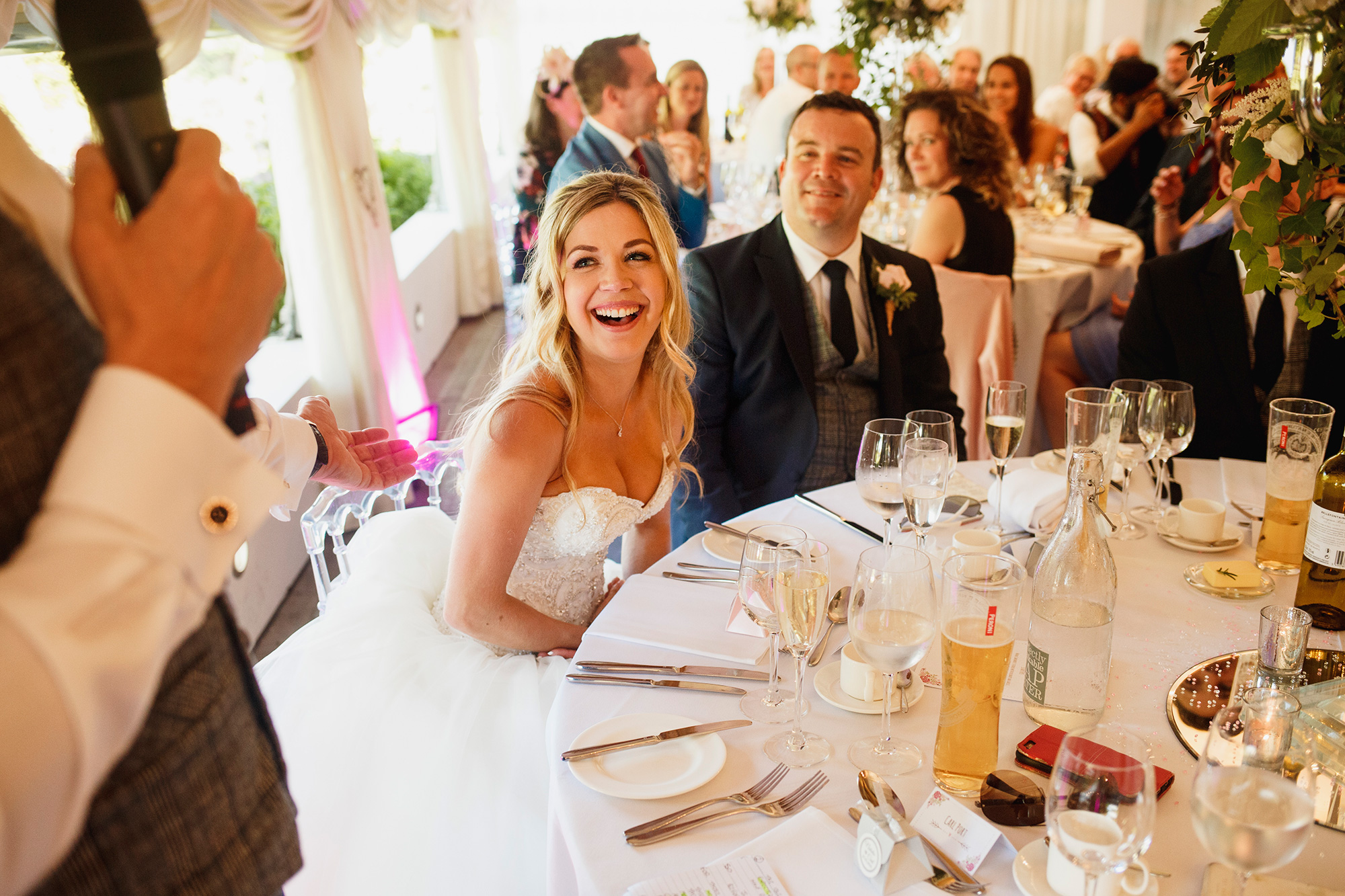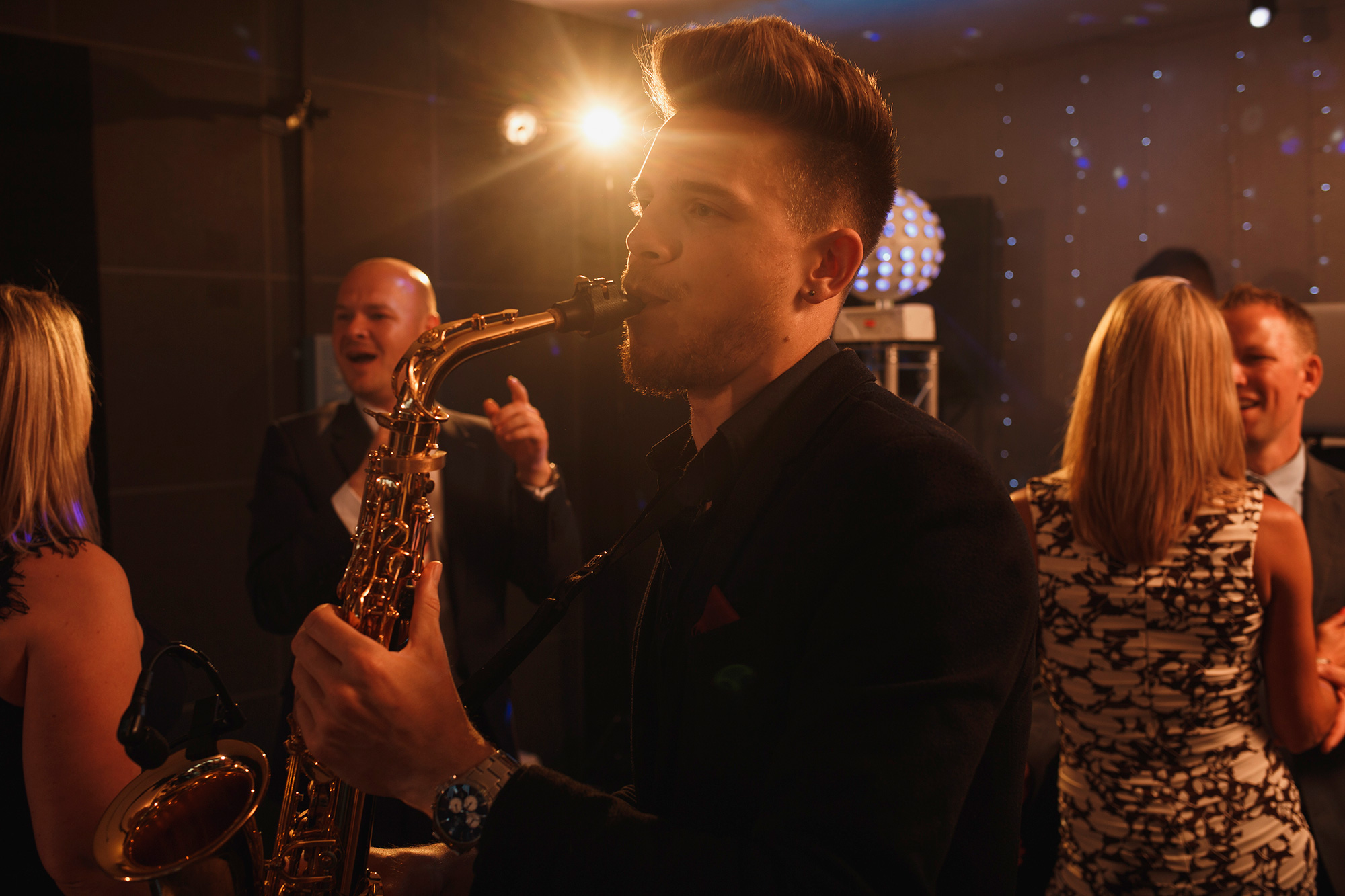 The saxophone provided some relaxing Ibiza vibes at the reception.