When Australian groom Daniel advertised for a roommate, he got more than he bargained for in Laura.
"Ten days later we were an item and within two years we were engaged," says Laura, 32, originally from Kent.
The proposal was almost a disaster. Daniel, 28, had meticulously planned to pop the question at the rockpools in Victoria's Cape Schanck where the pair regularly walked and explored – even visiting the location in the weeks prior to check the tides.
Unexpectedly on the day, the tide was in and waves crashed into the rocks, blocking their path. Desperate to find an alternative location, Daniel took another path through the rocks.
"When I caught up with him at the water's edge, Daniel turned around with a box in his hand and a look of panic," recalls Laura. Daniel thought he'd dropped the ring! "Thankfully the ring was safely tucked in its box, and Daniel shakily dropped to one knee and proposed."
On February 2, 2017 Laura and Daniel exchanged vows at their country rustic wedding held at St Johns Anglican Church, Victoria. The party then kicked on at Merricks General Store on the Mornington Peninsula with 65 guests – 17 of whom had travelled from the UK, Thailand and Canada to celebrate with the pair.
"Our wedding was a union of families and culture. It was the first meeting of two families from opposite side of the world," explains Laura. "Knowing people loved us deeply enough to travel over 60,000km between them to share our day made our wedding truly special."
Photos courtesy of Nicholas Joel Photography.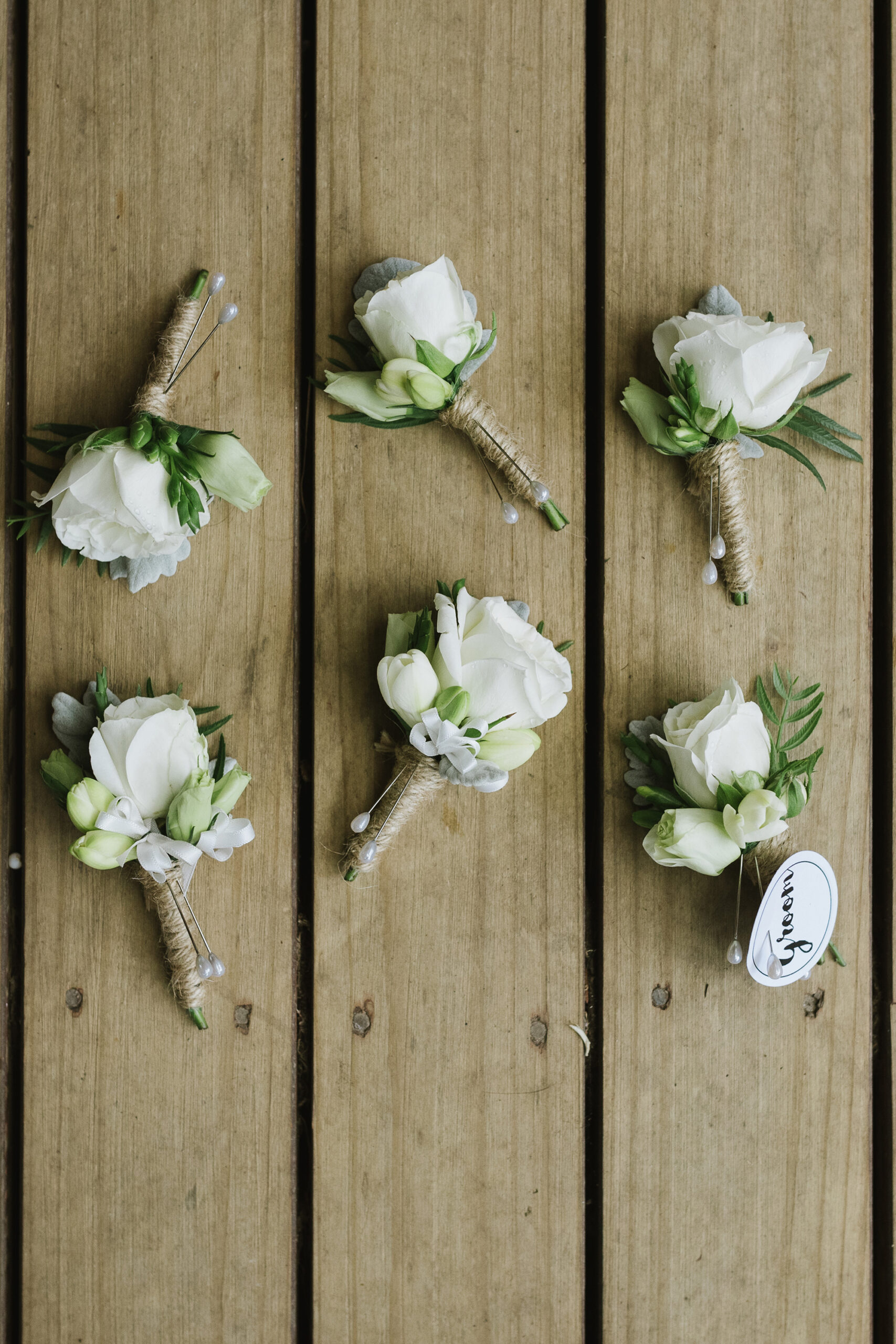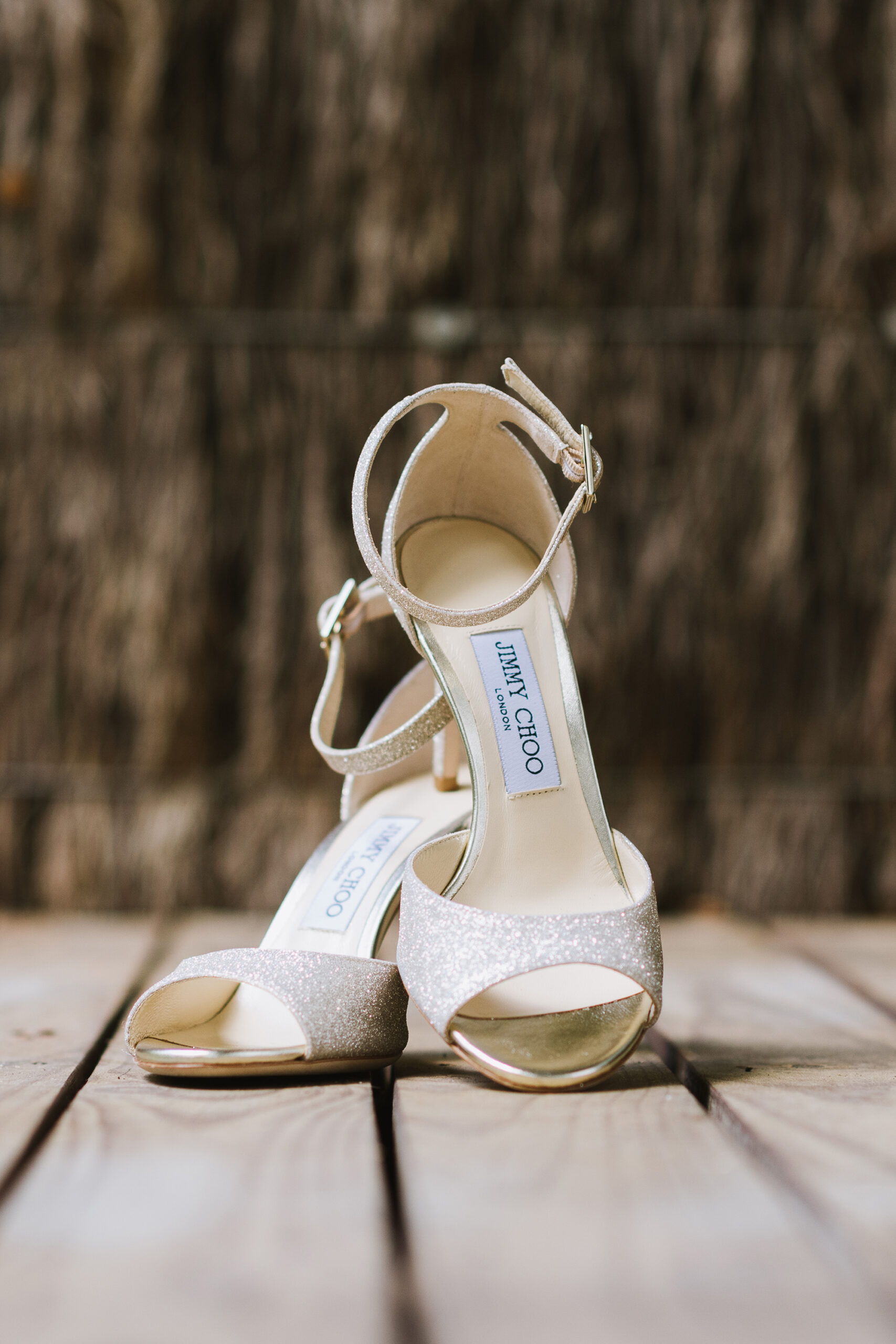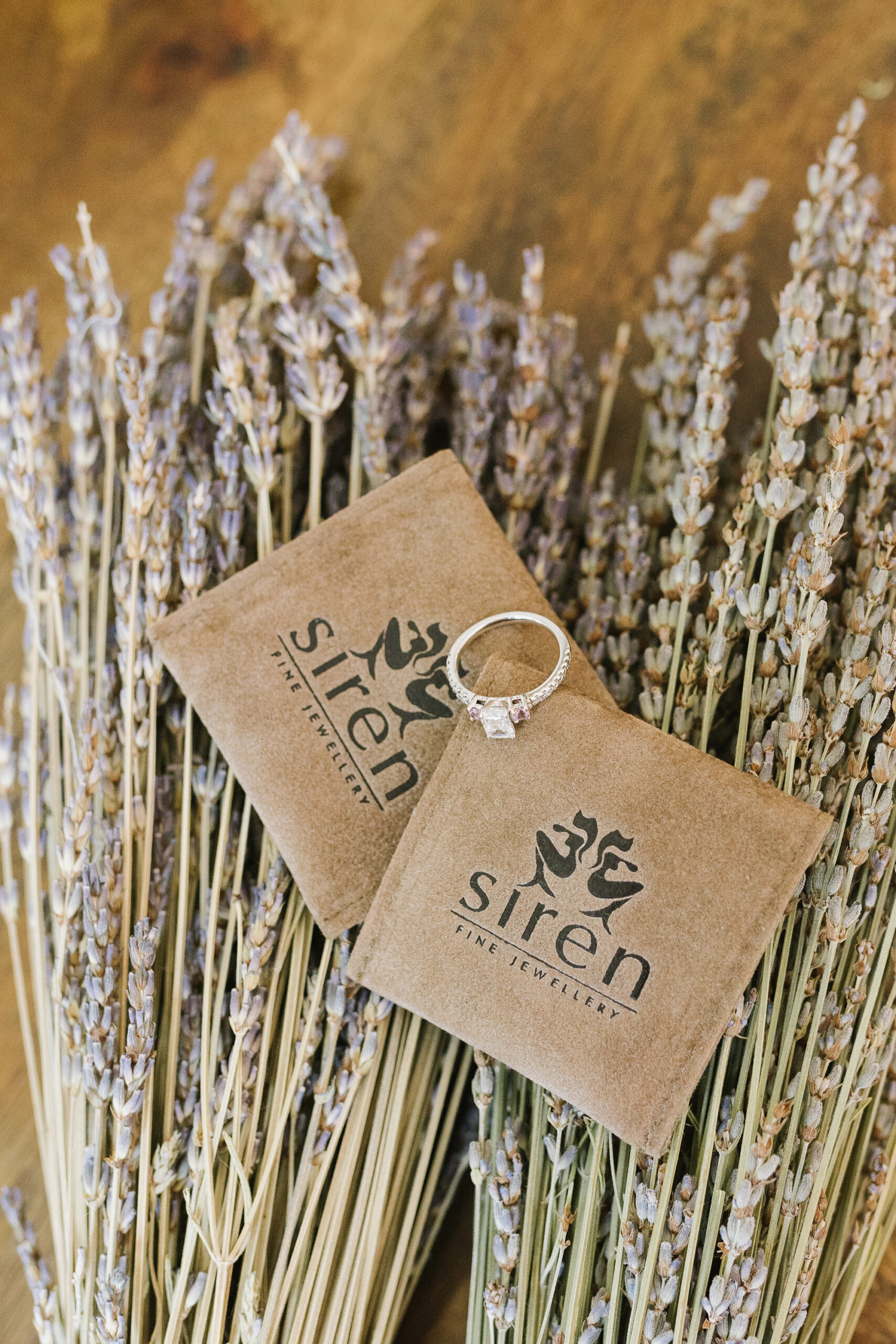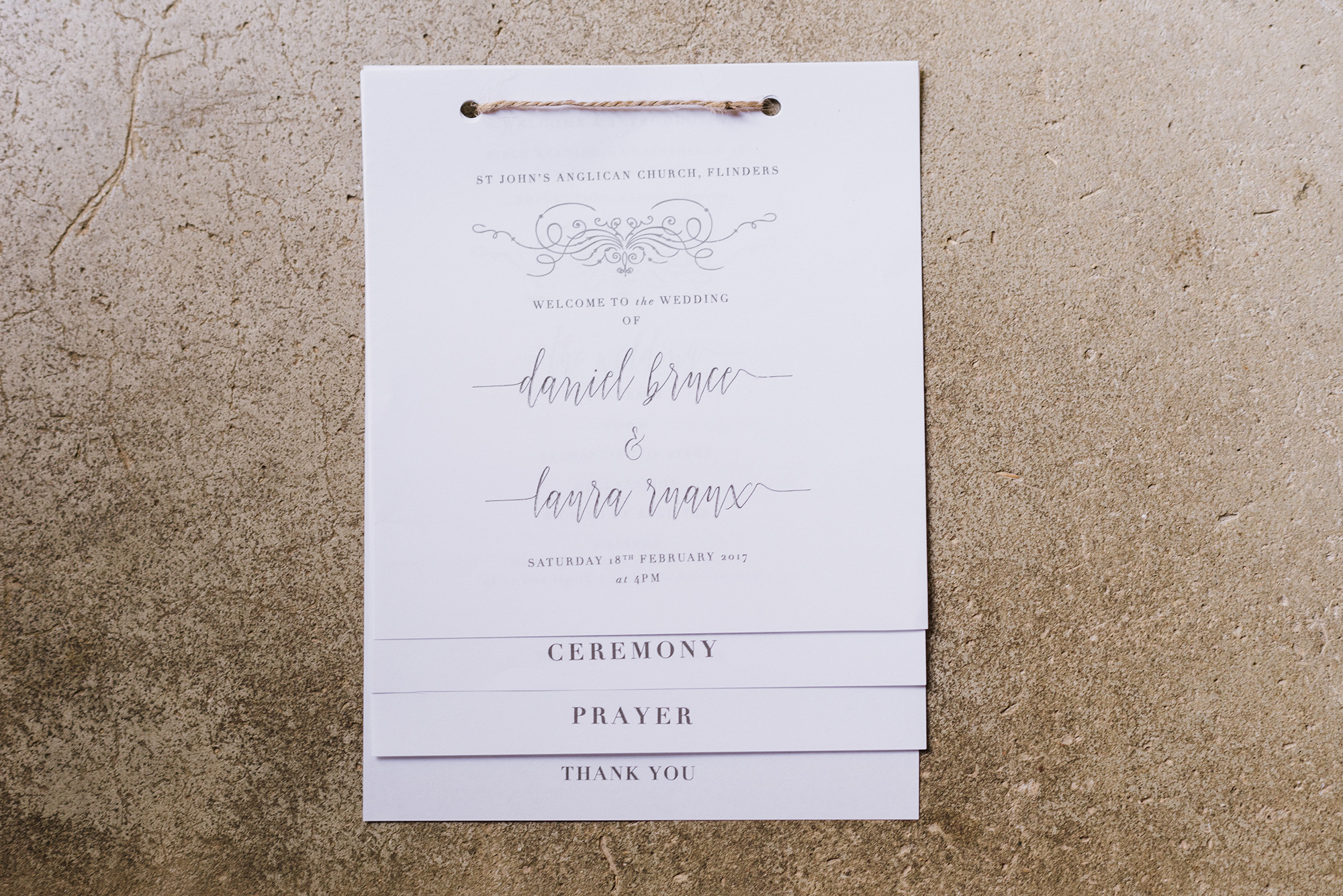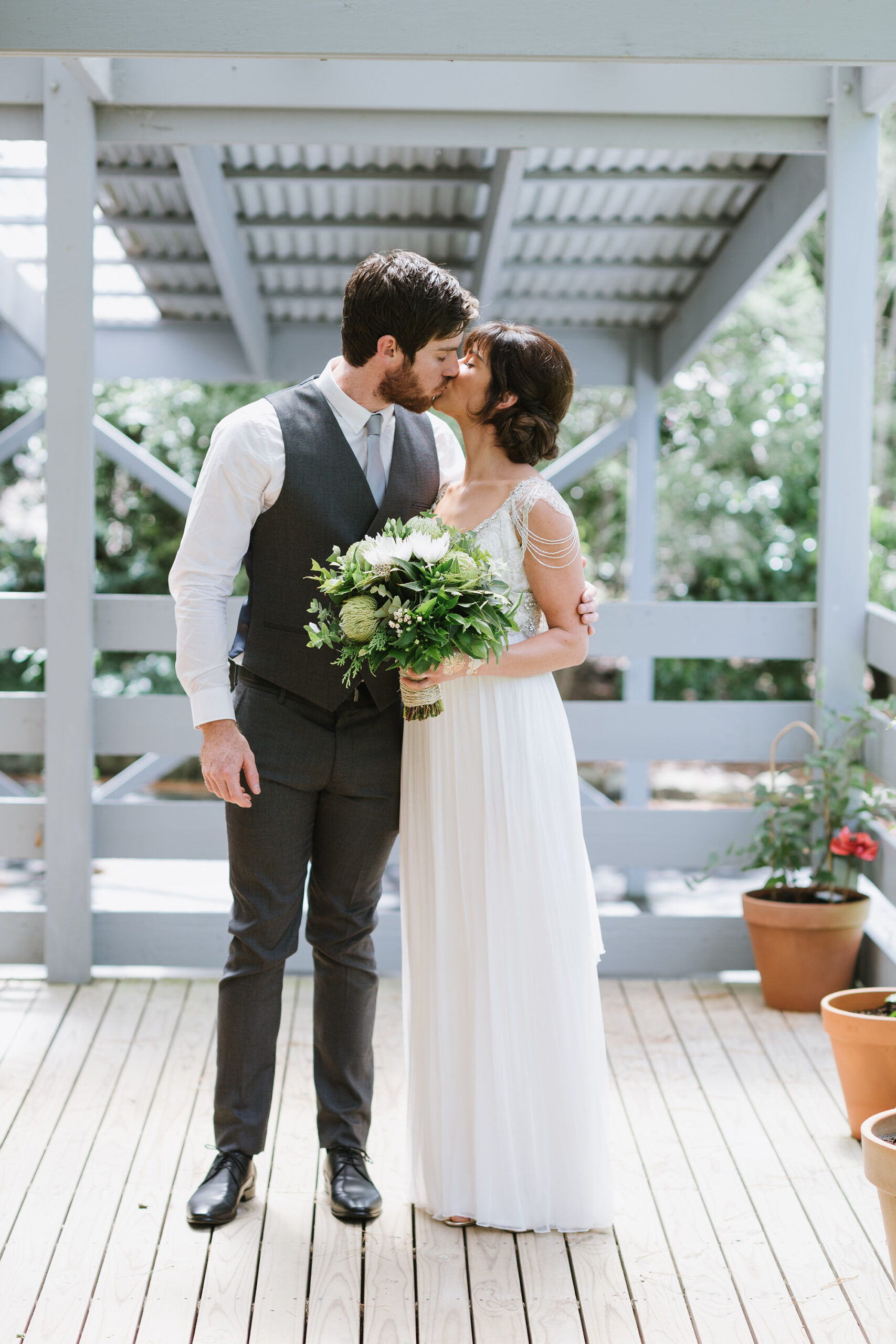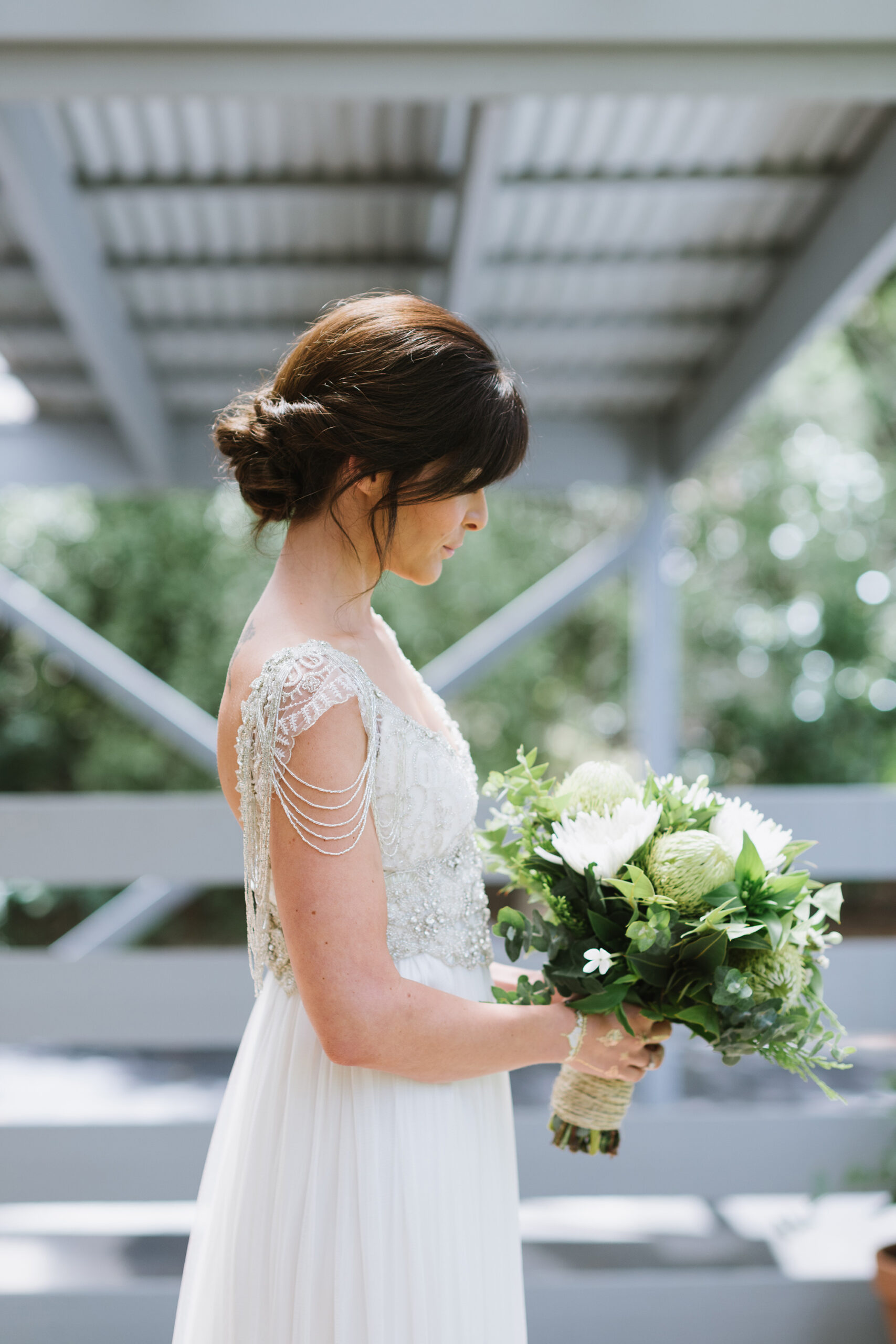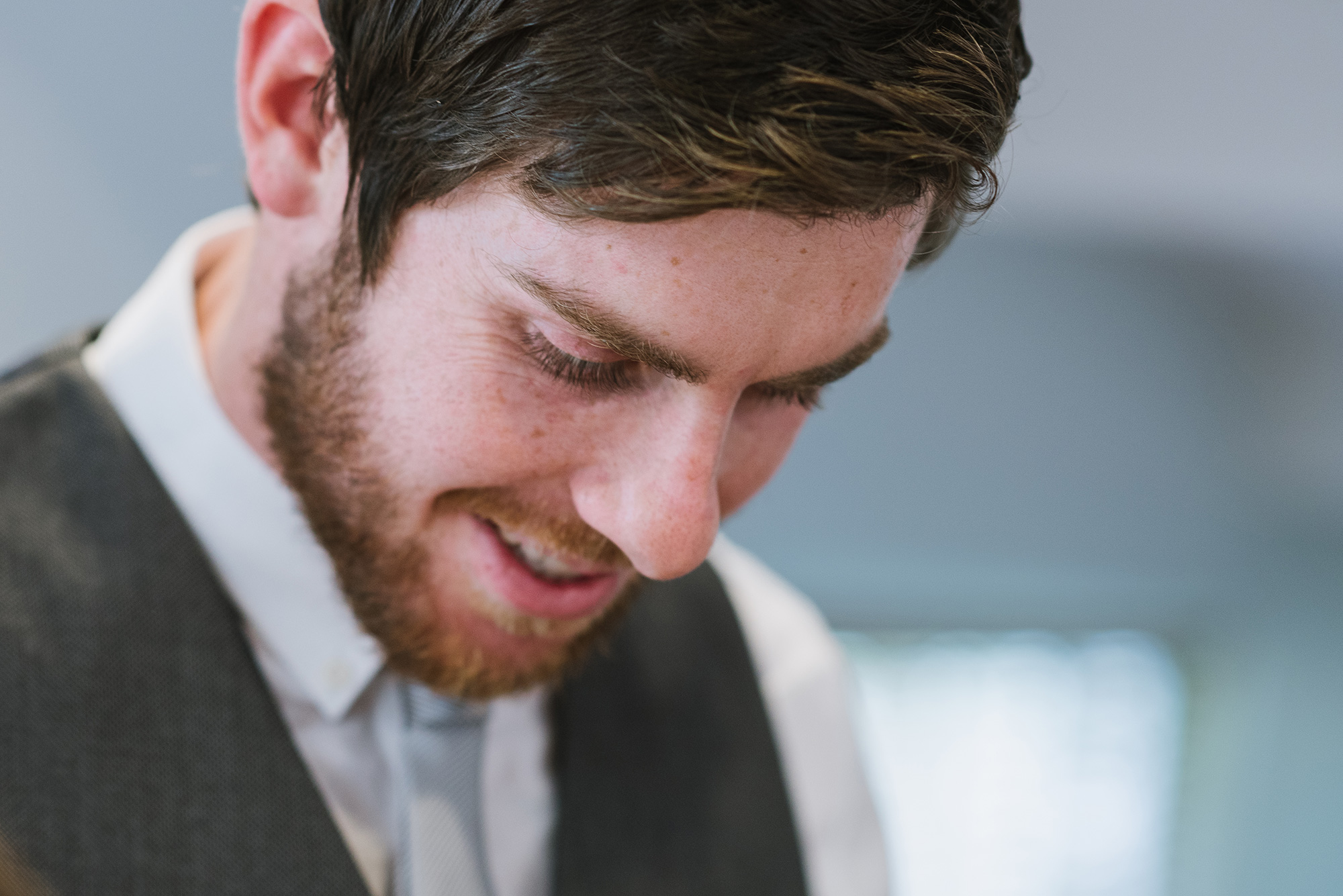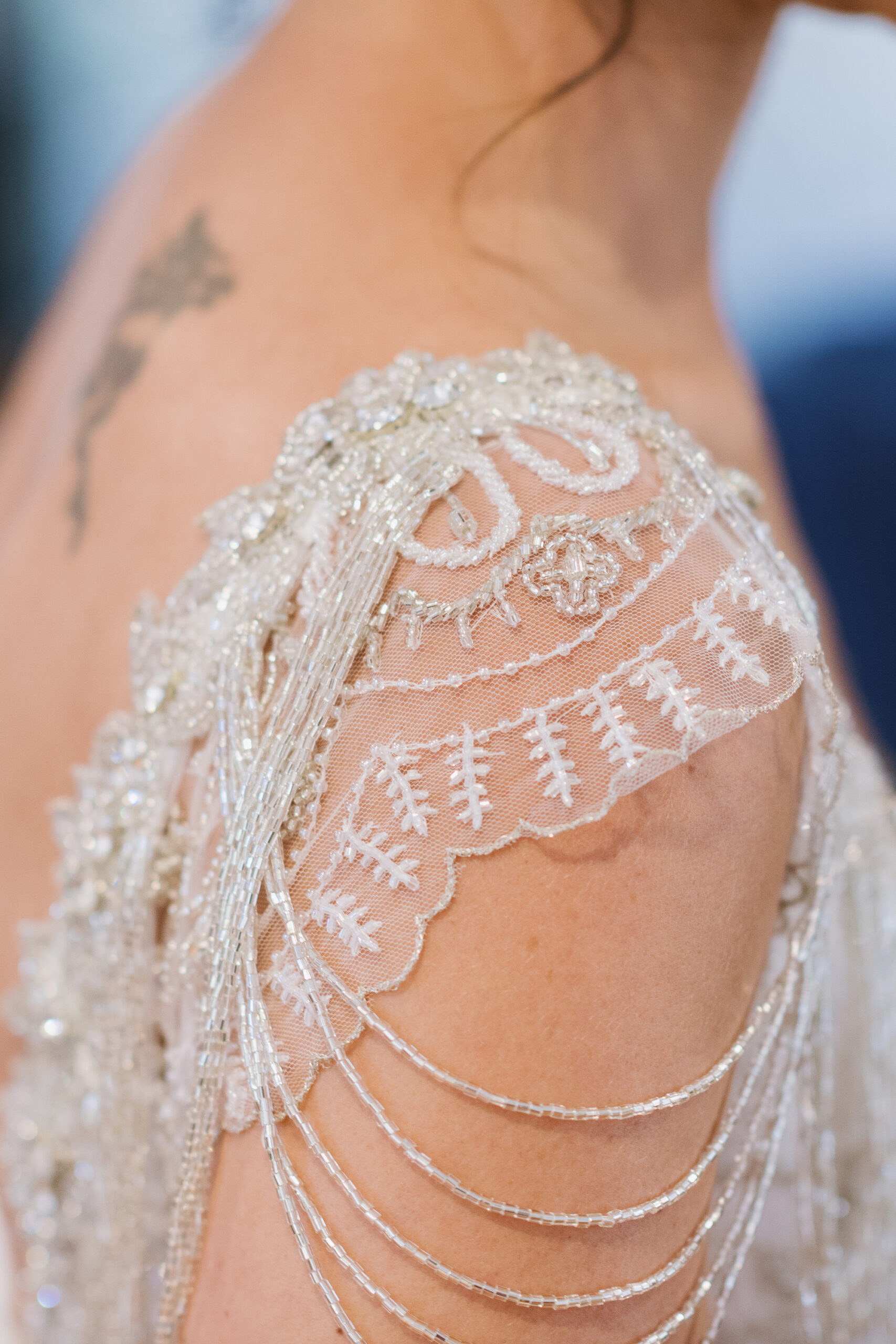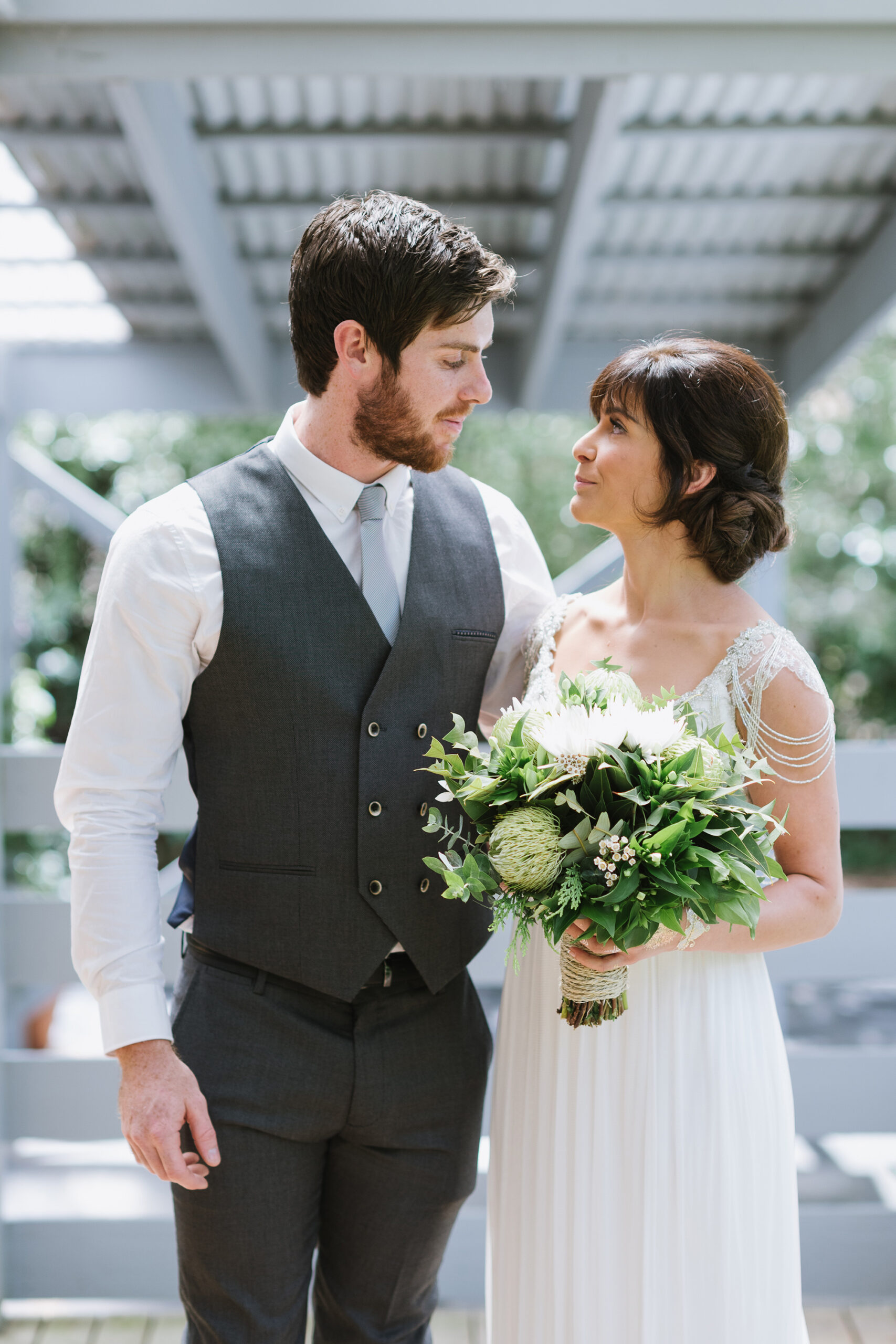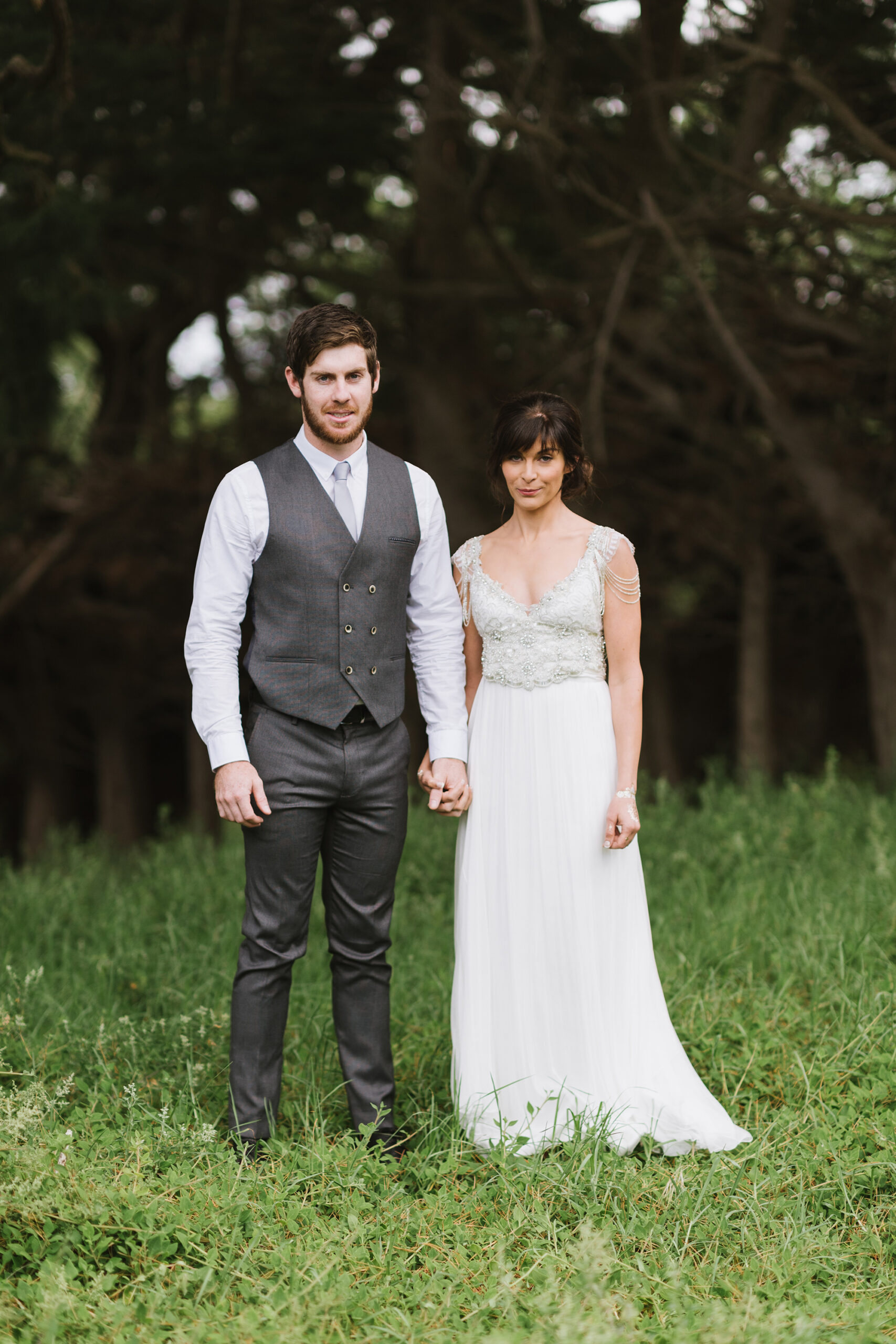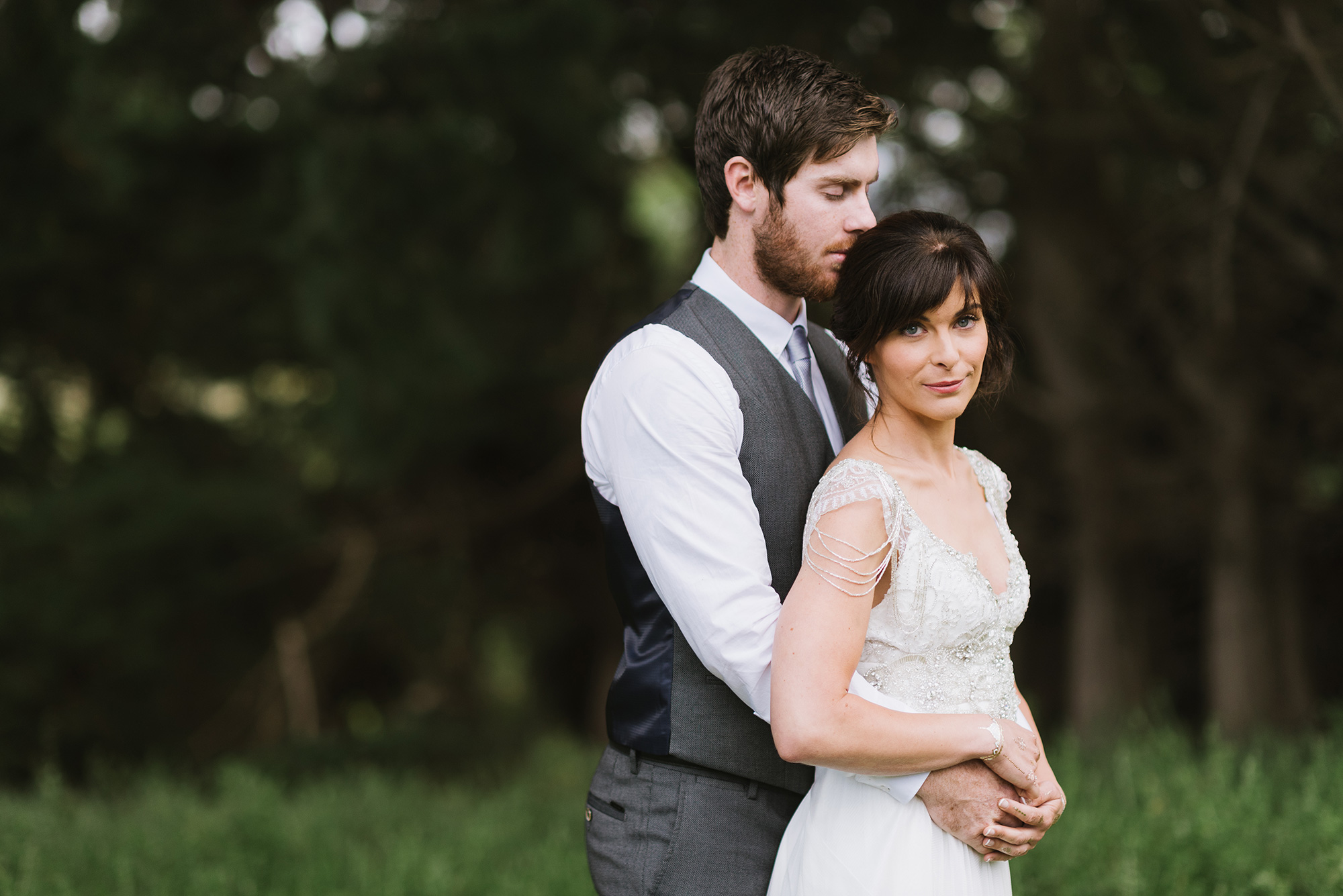 The pair chose to have 'first look' photos taken before the ceremony so they could spend the rest of the day with their loved ones.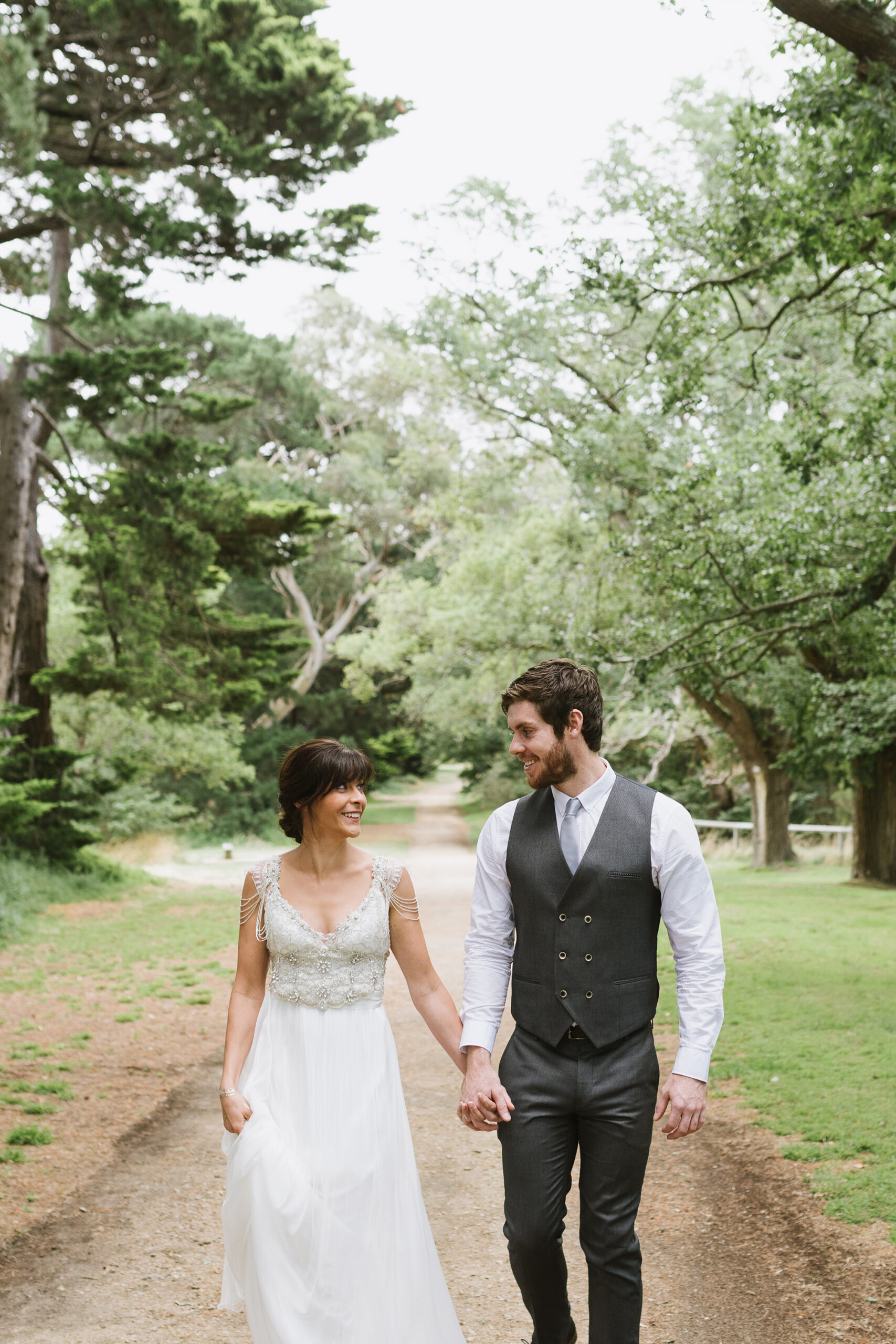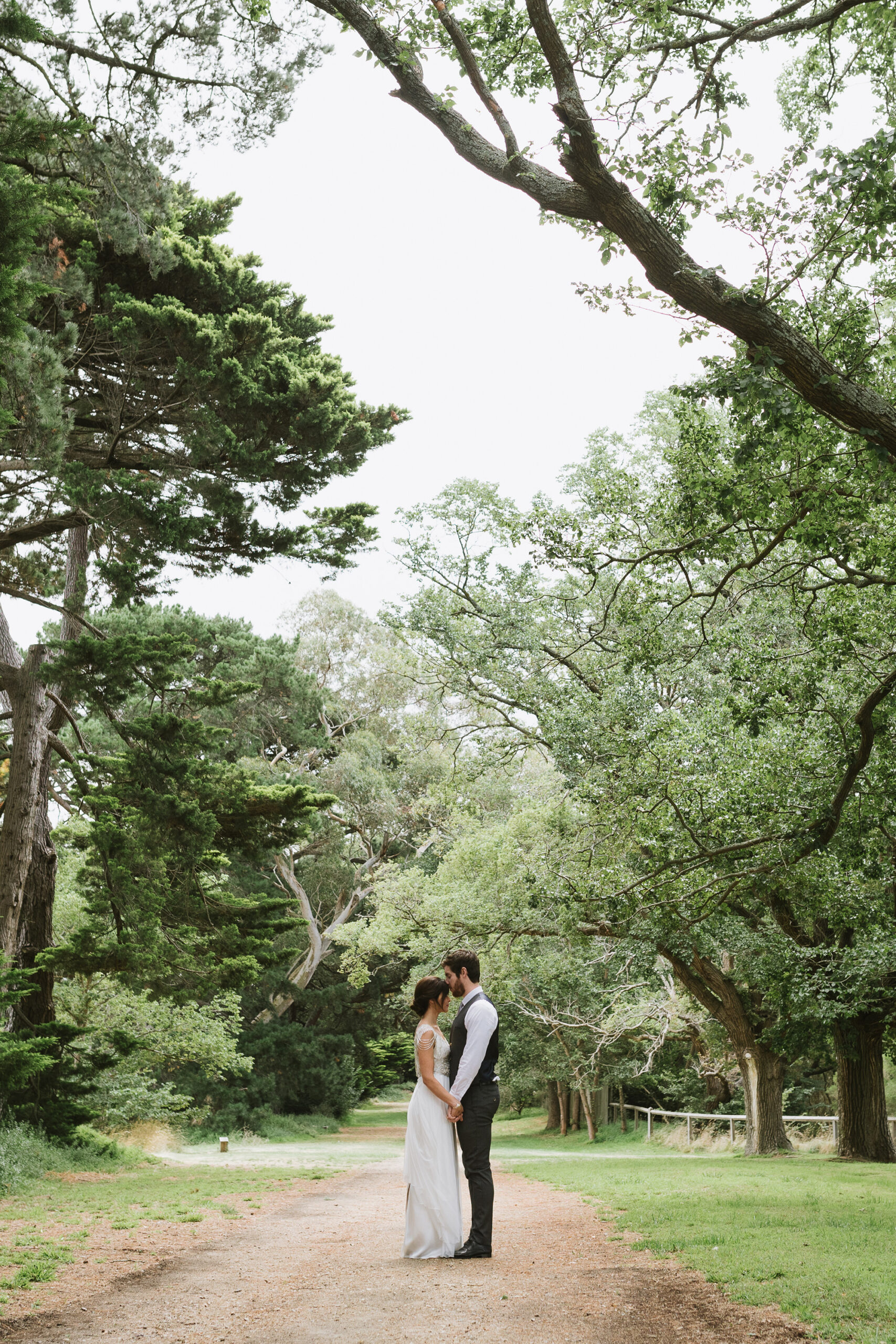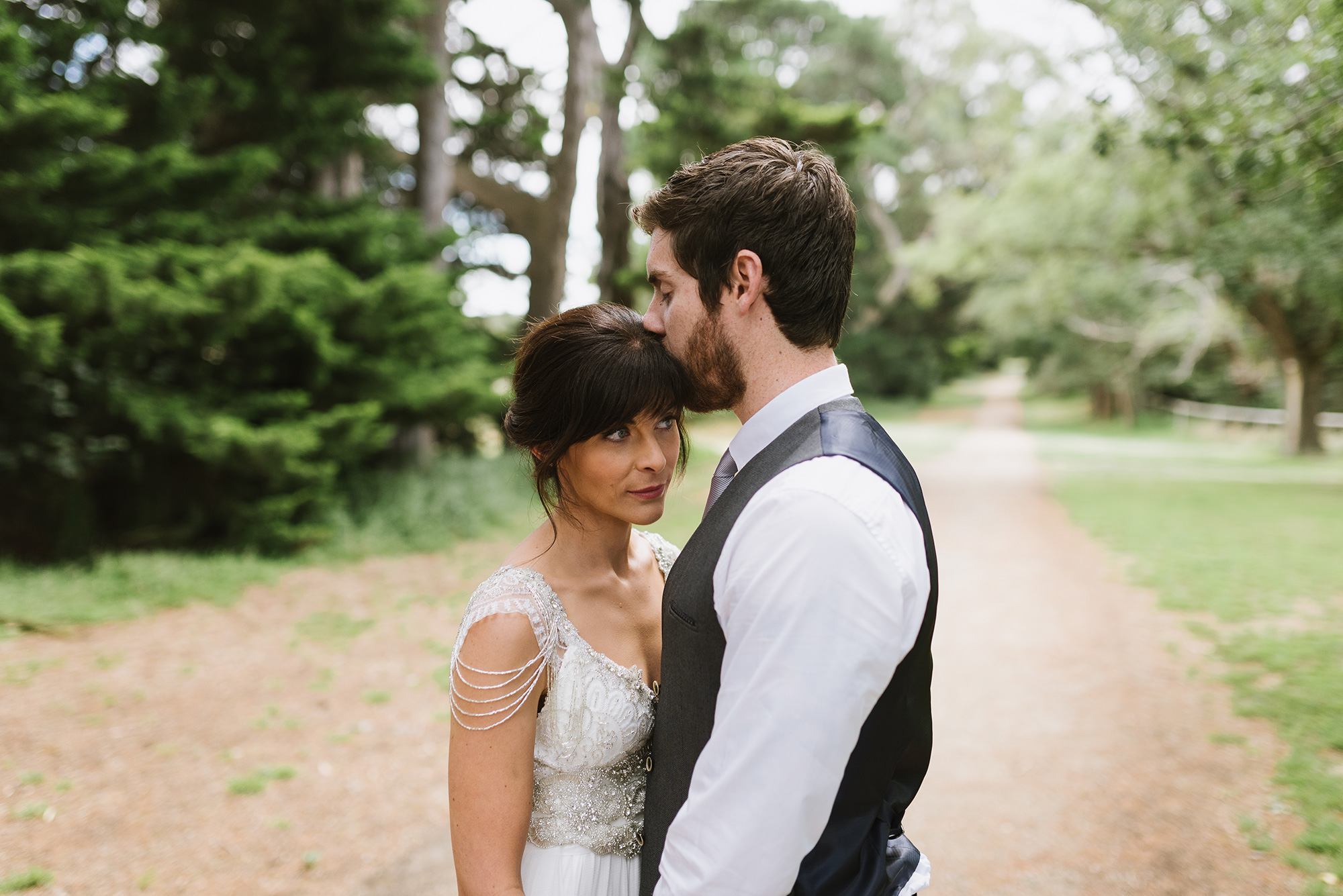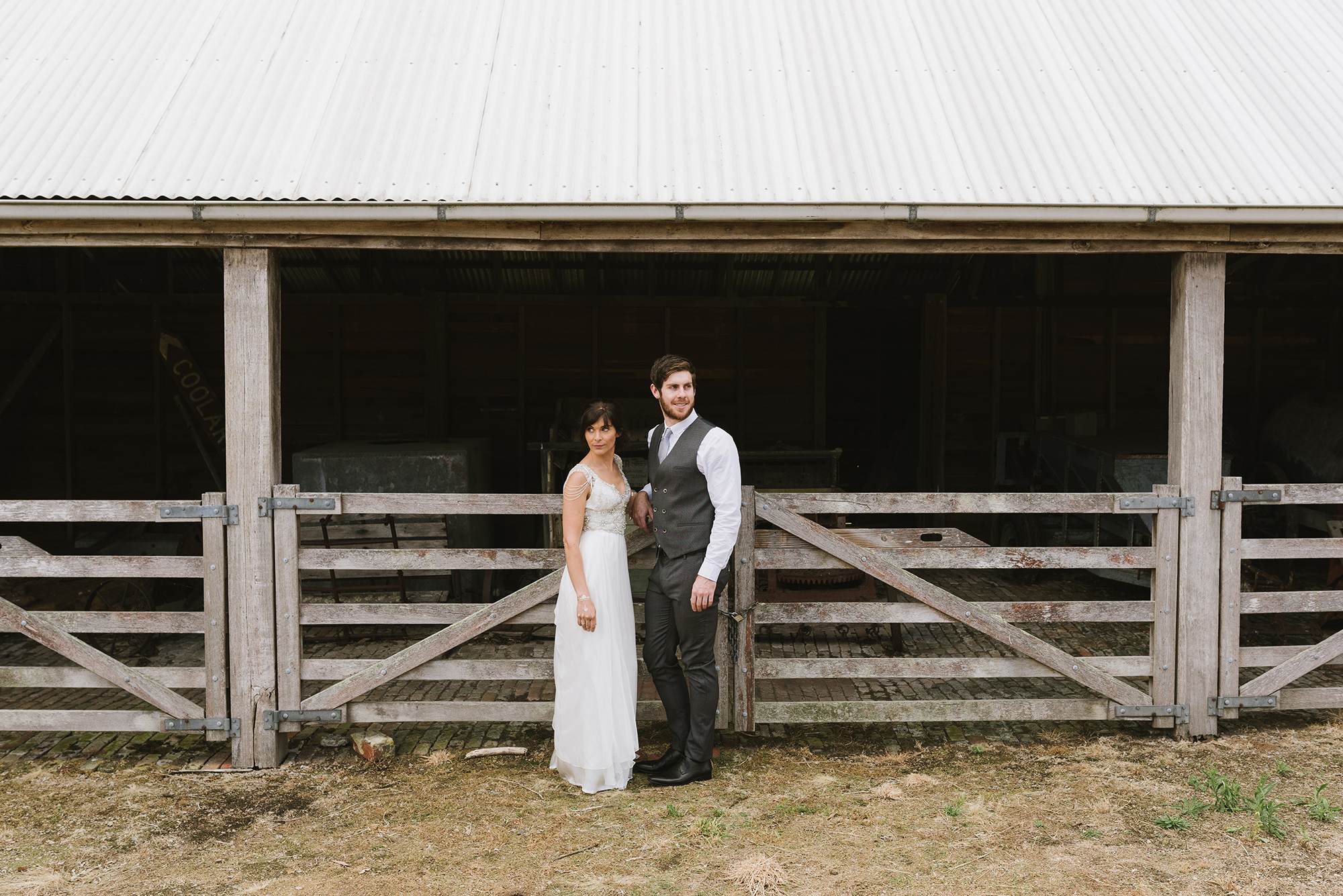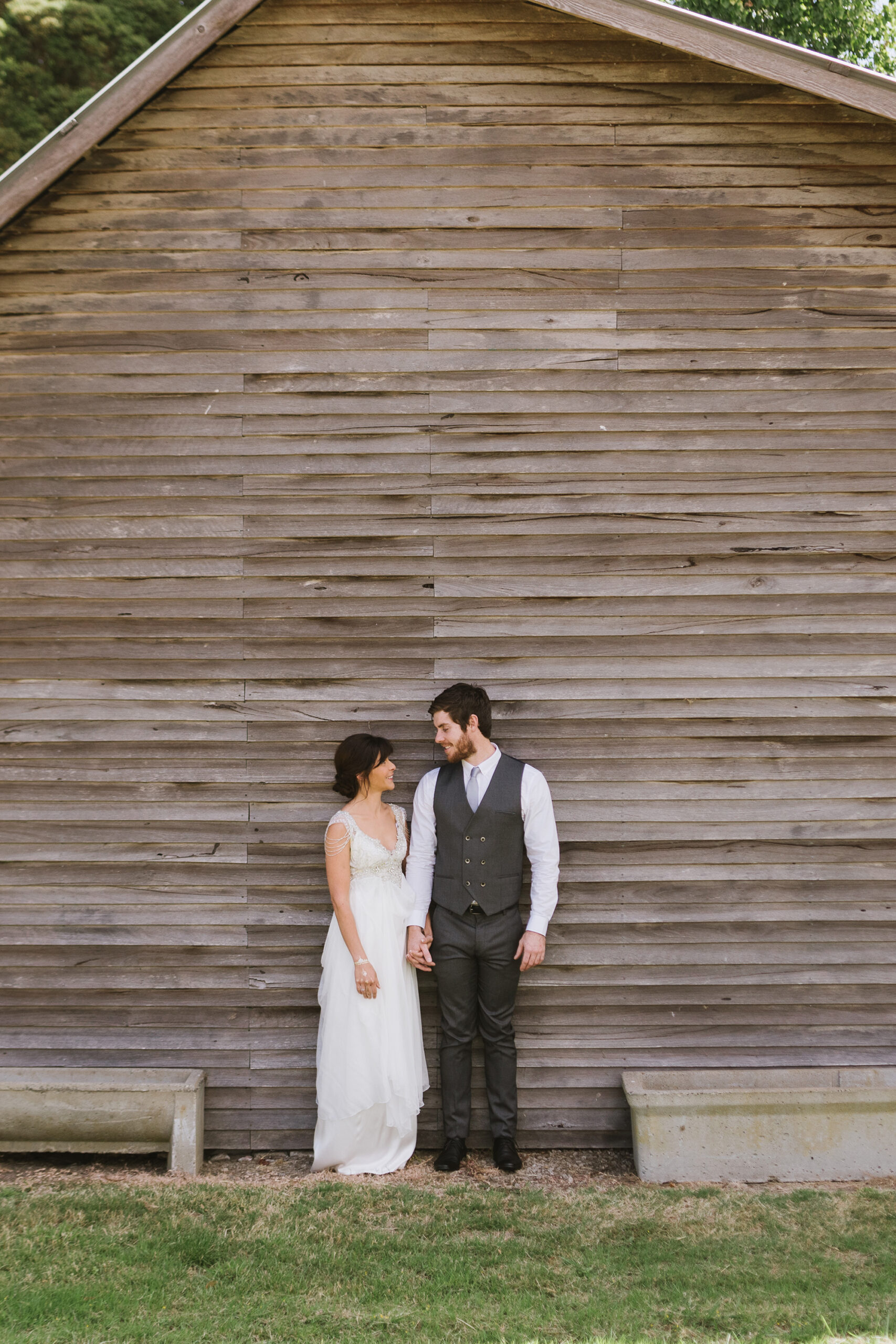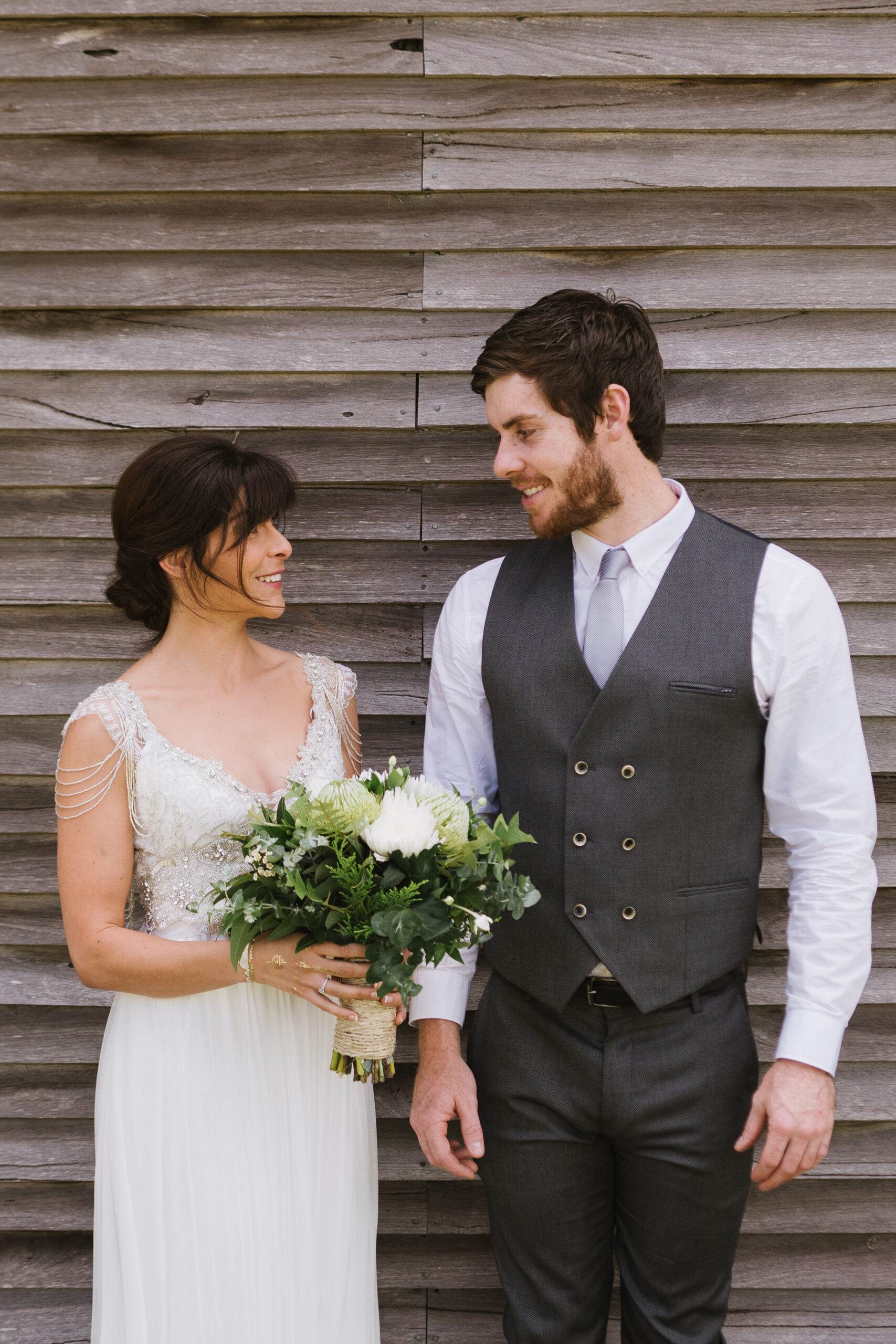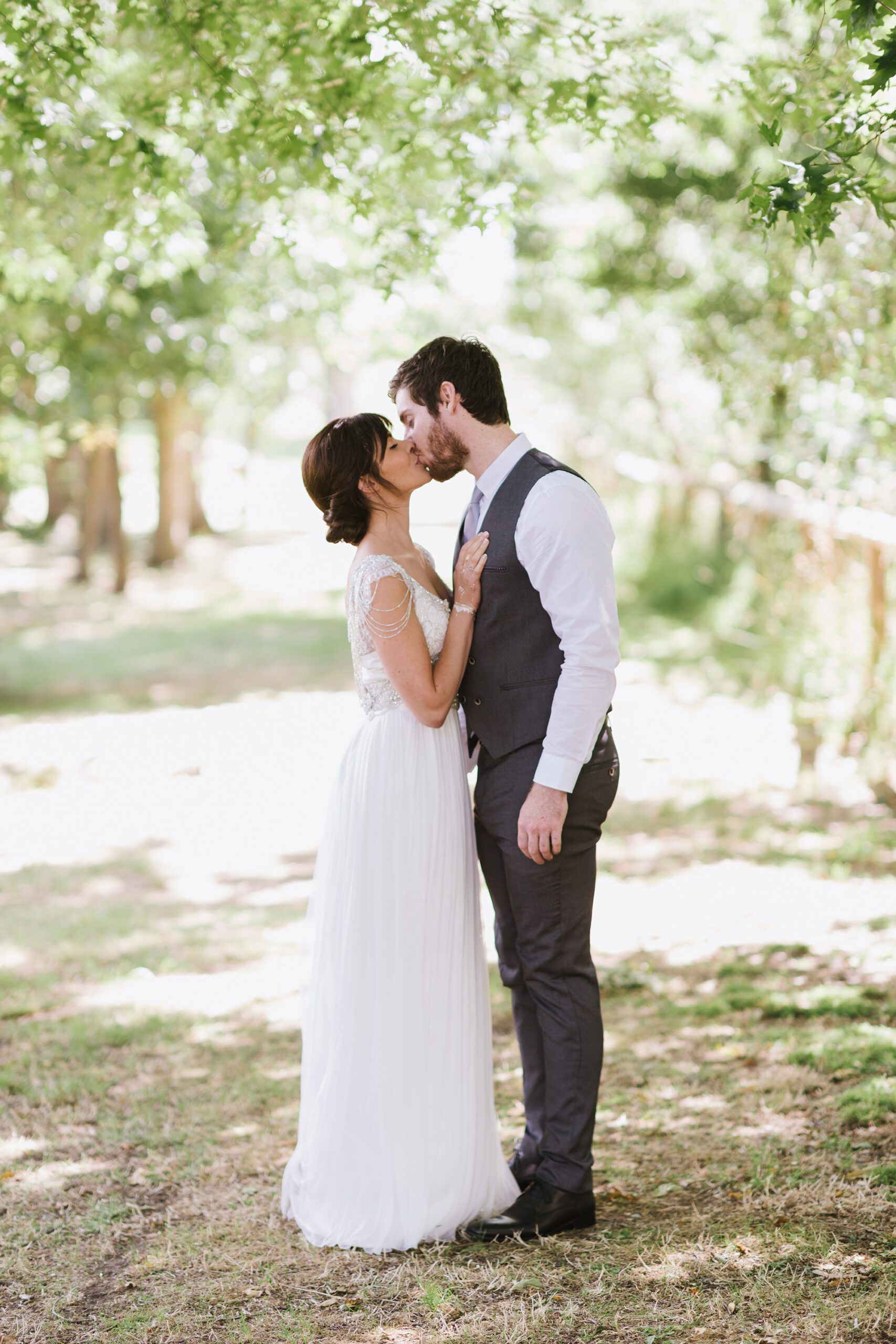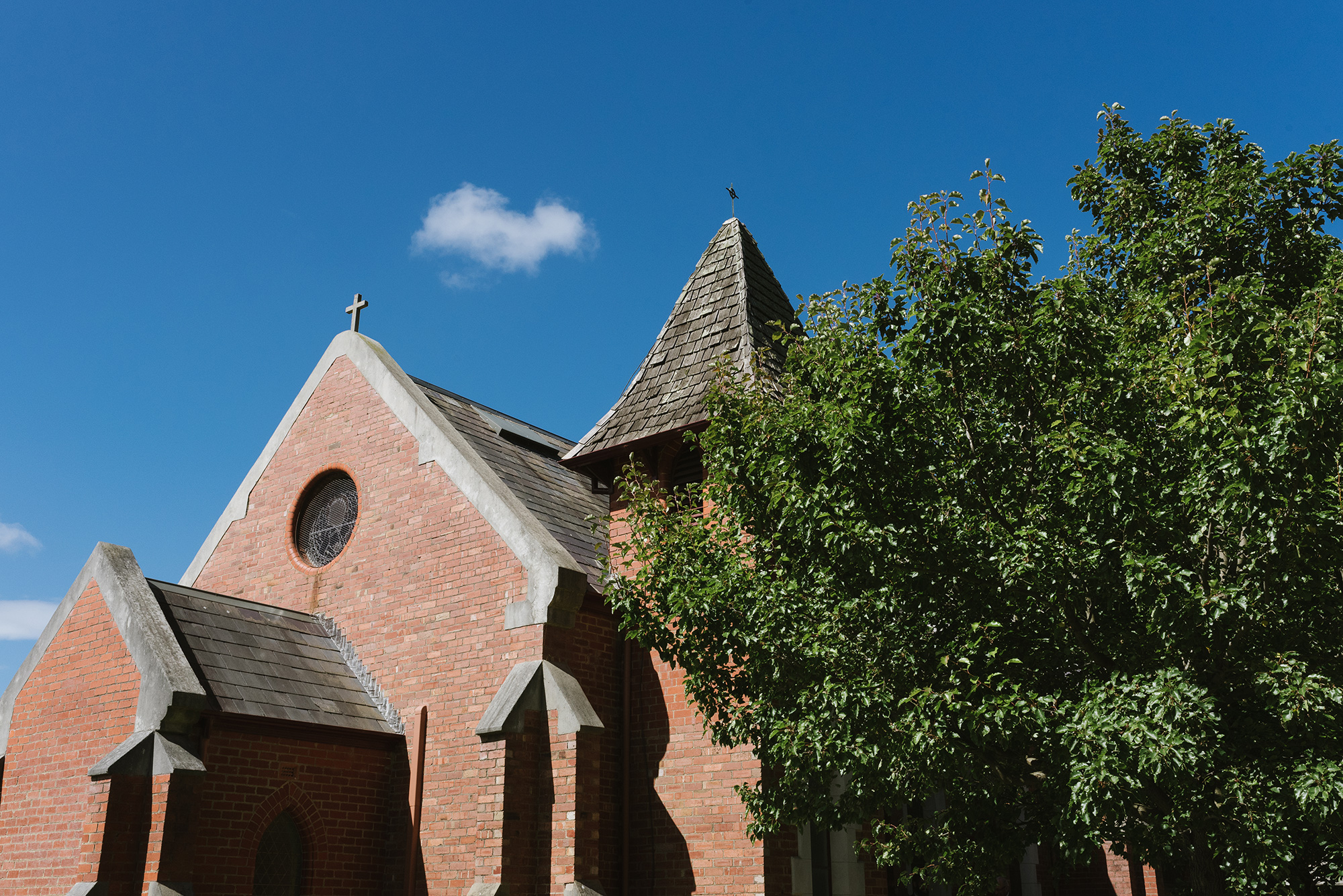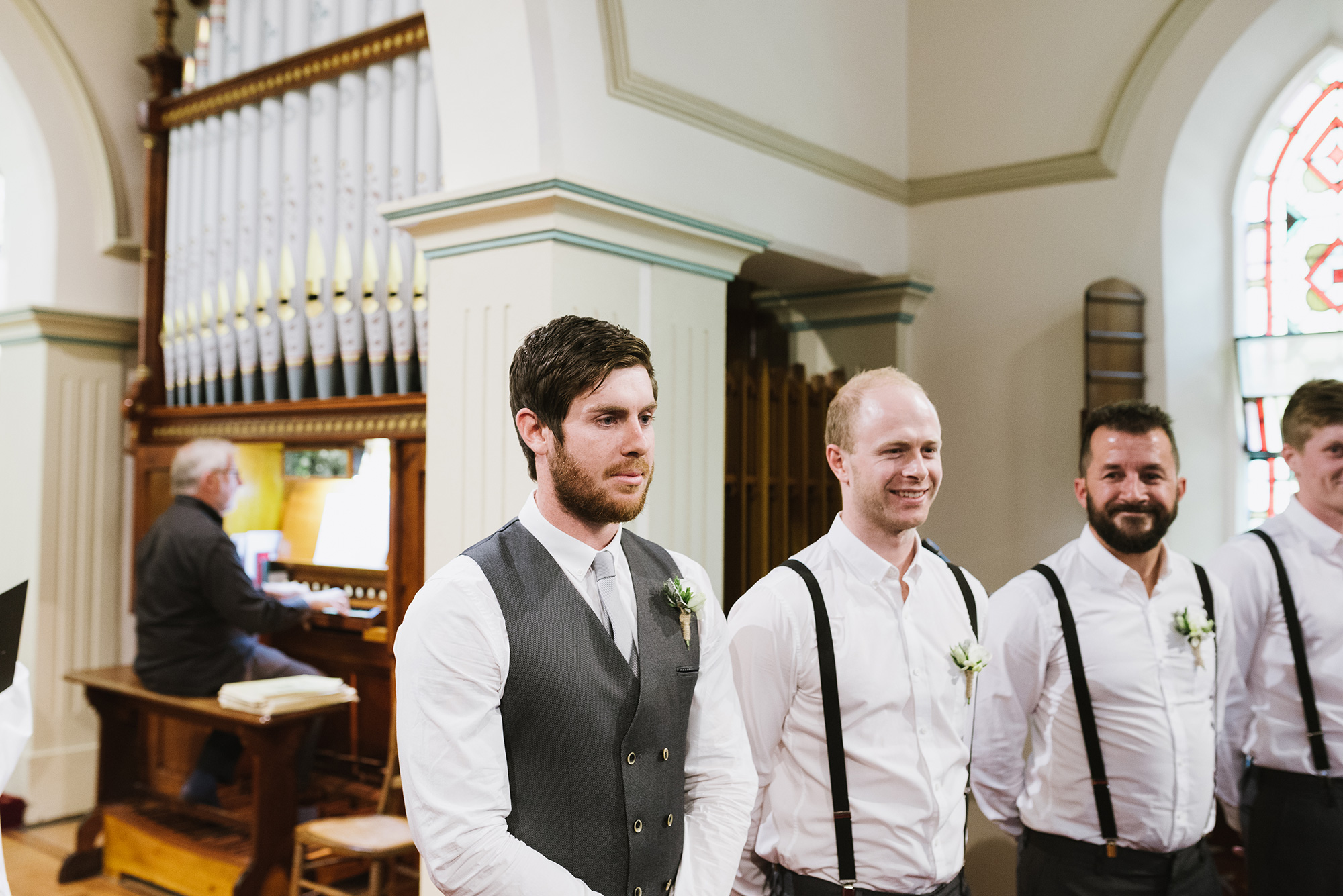 Daniel had his 'game face' on at their ceremony. "It was important I said my words right and I wasn't sure I was allowed to smile in church," he says.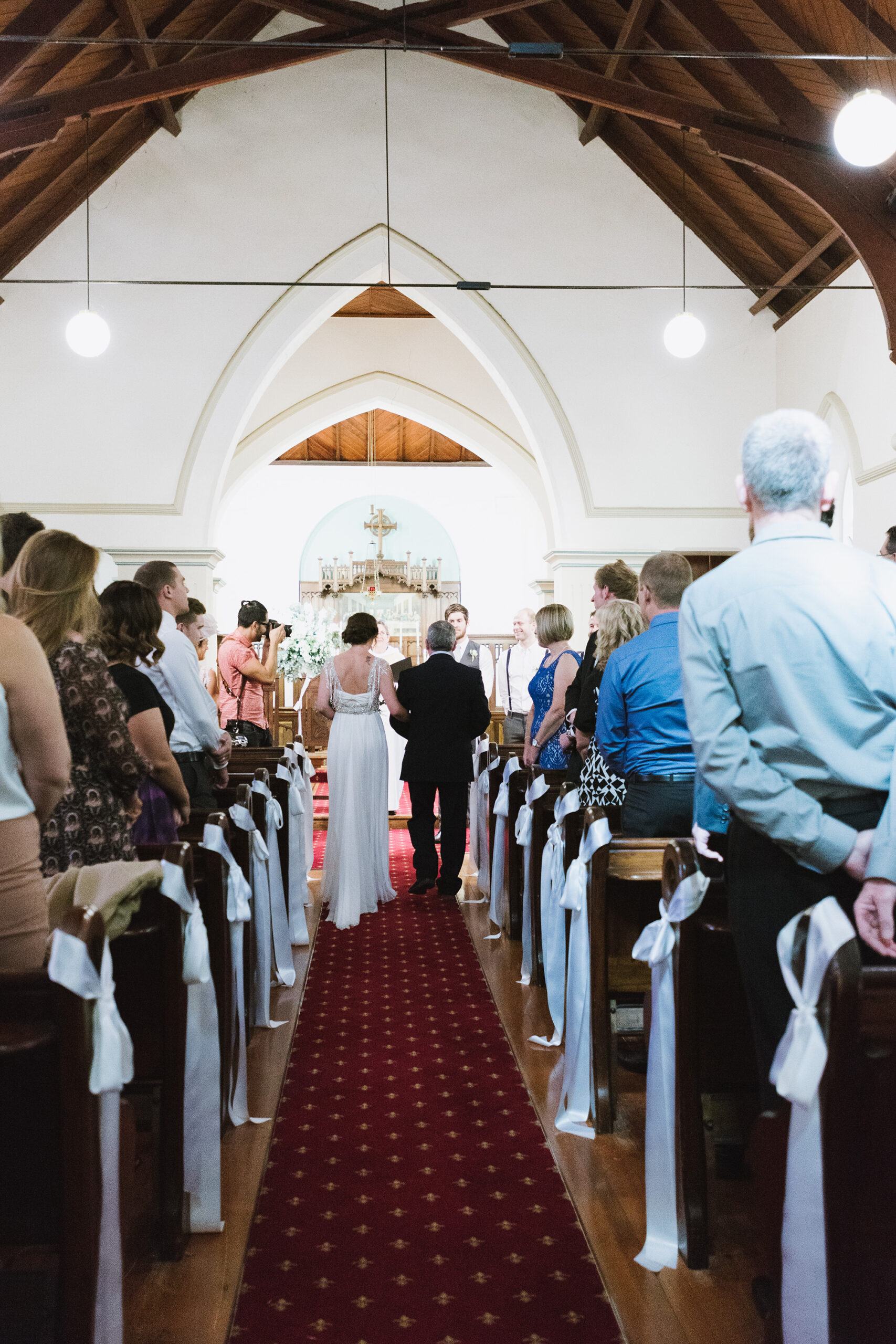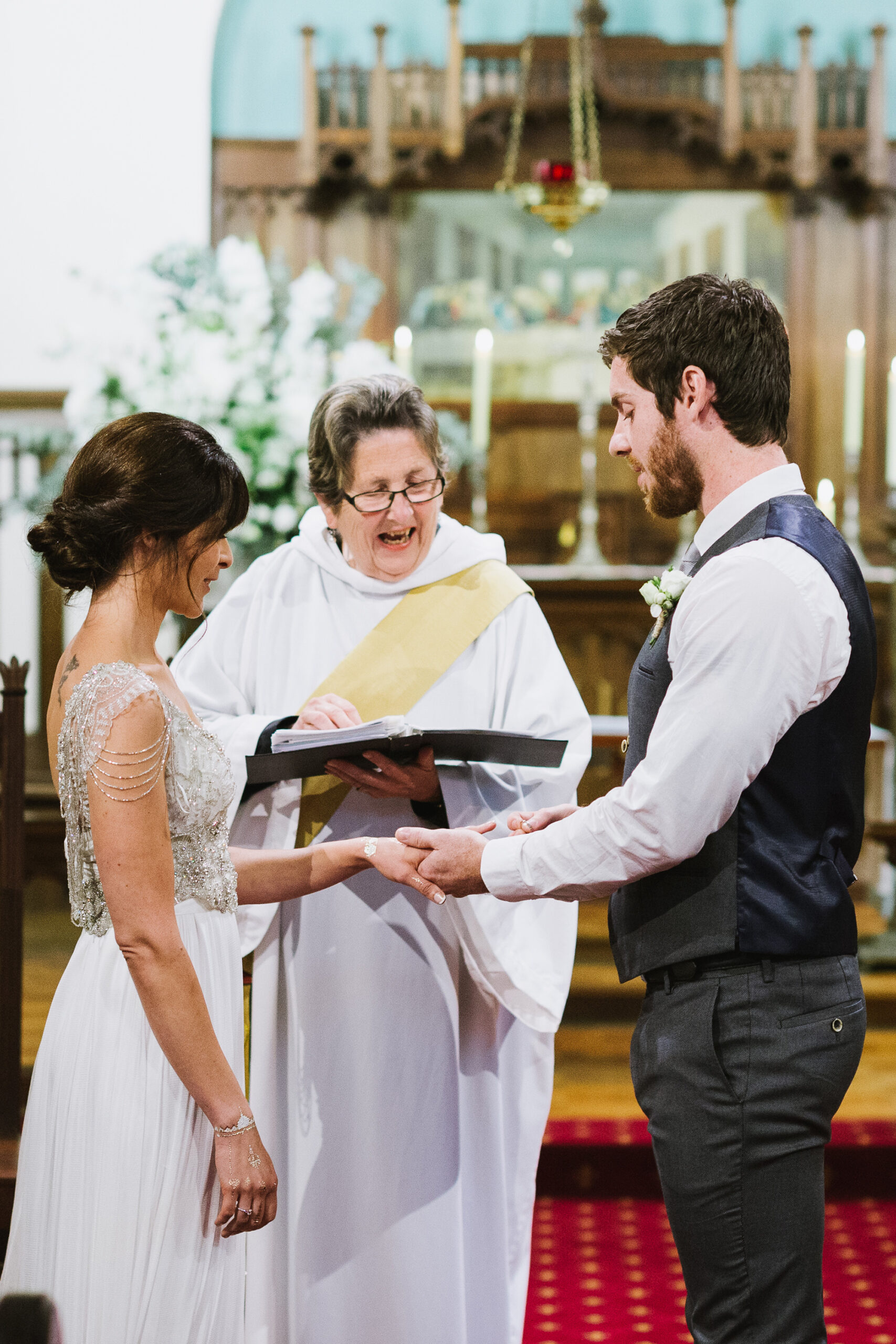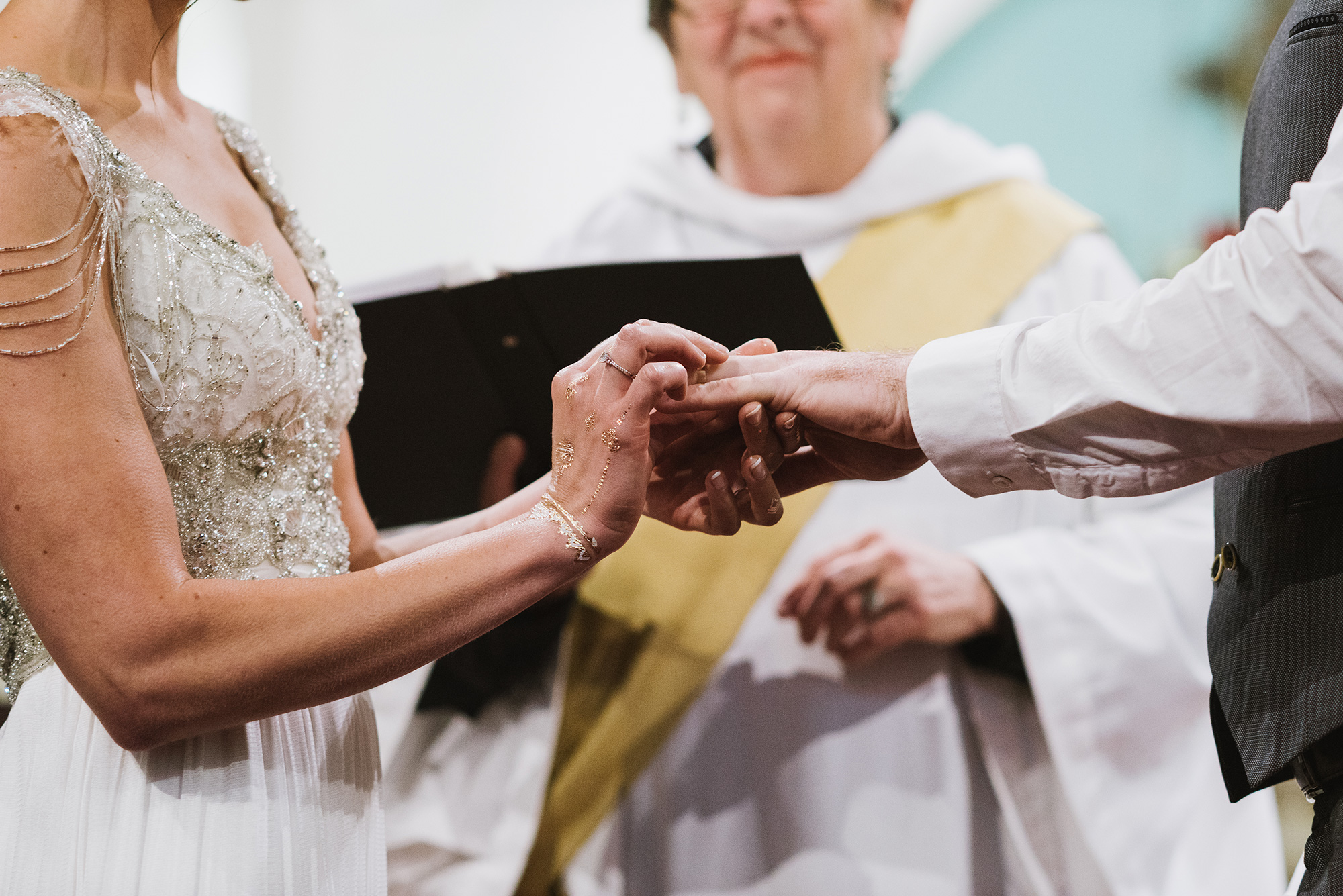 Laura says their ceremony went by in a blur. "I do remember feeling giddy, excited, and nervous waiting to walk down the aisle, despite having seen Daniel earlier for photos."
Laura and Daniel spent the night before their wedding tearing up an old book to make confetti cones for after their ceremony.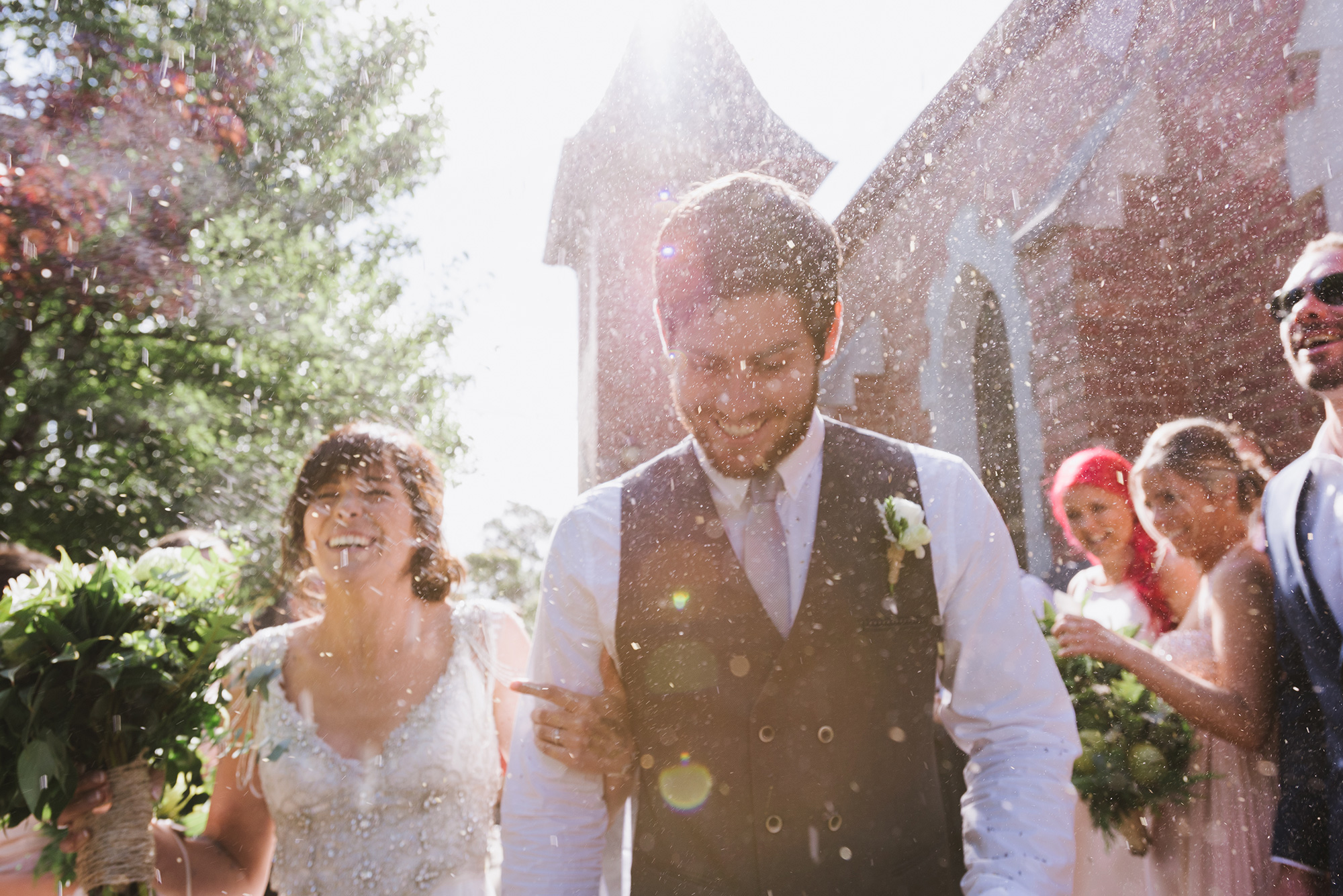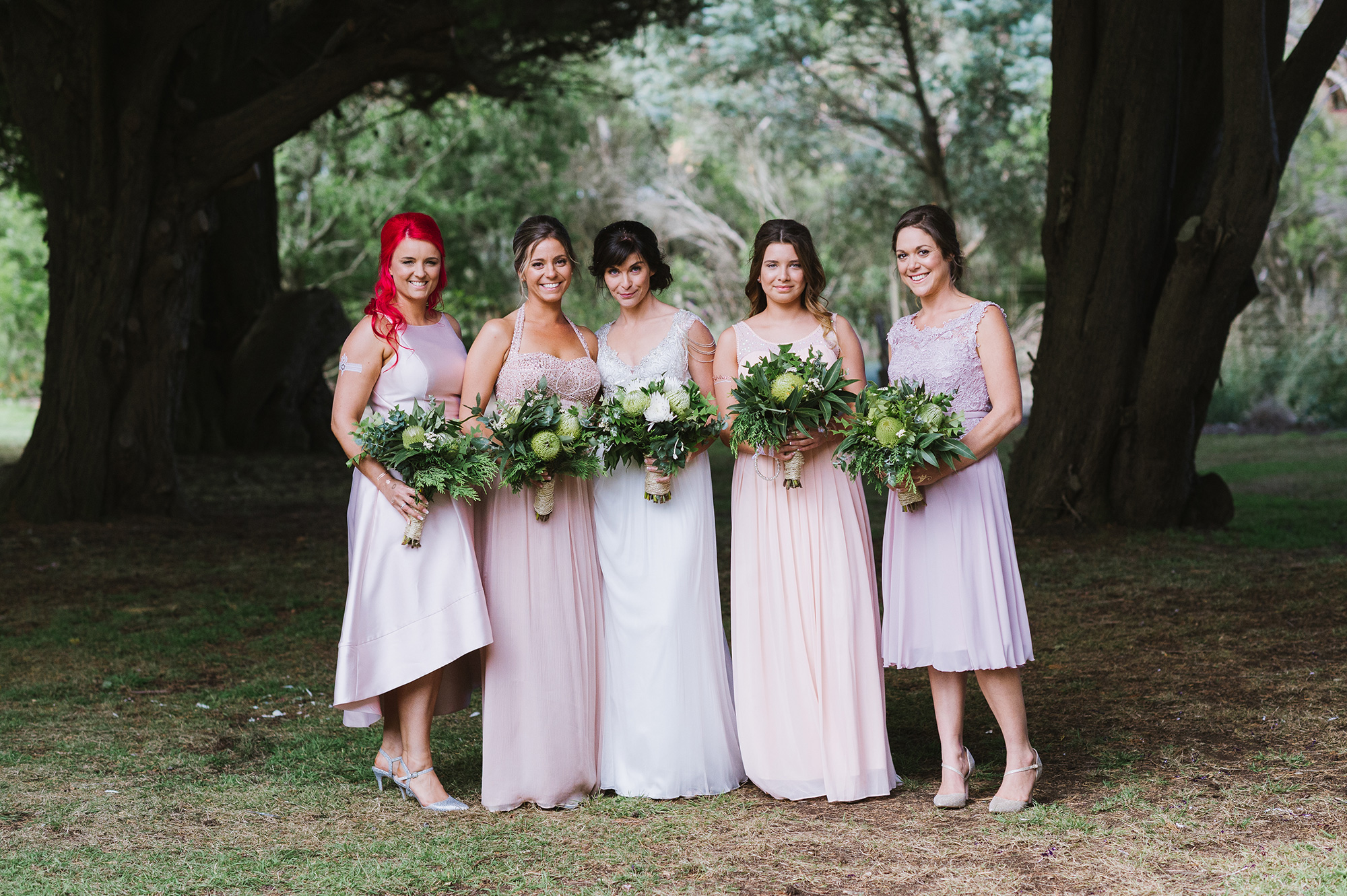 Confusion with ordering Australian and UK sized bridesmaid shoes led to a panicked trip to the shops the day before the wedding. "The bridesmaids chose not to tell me about the shoes until after the wedding, so I was the only one who didn't know about the panic!"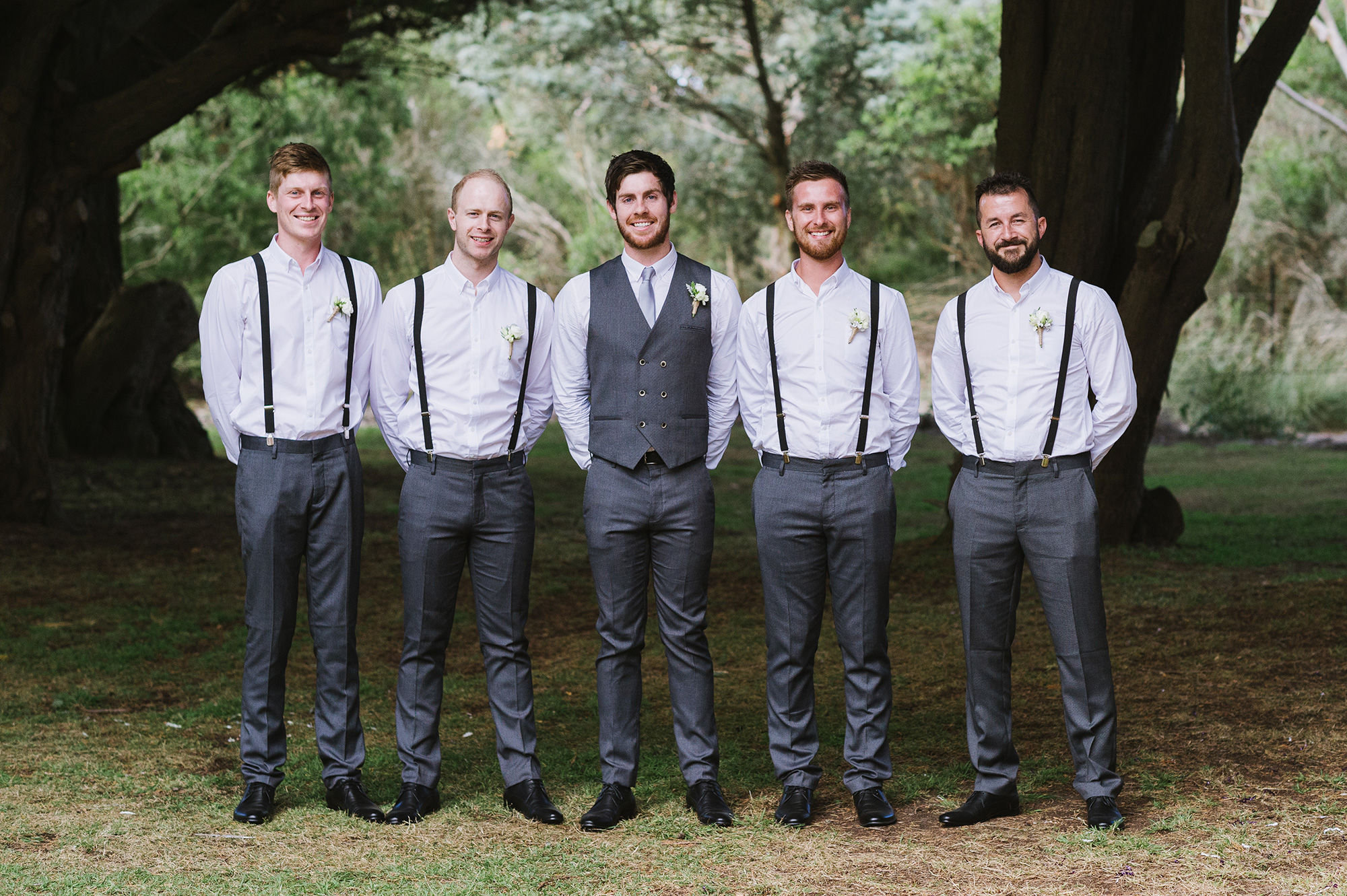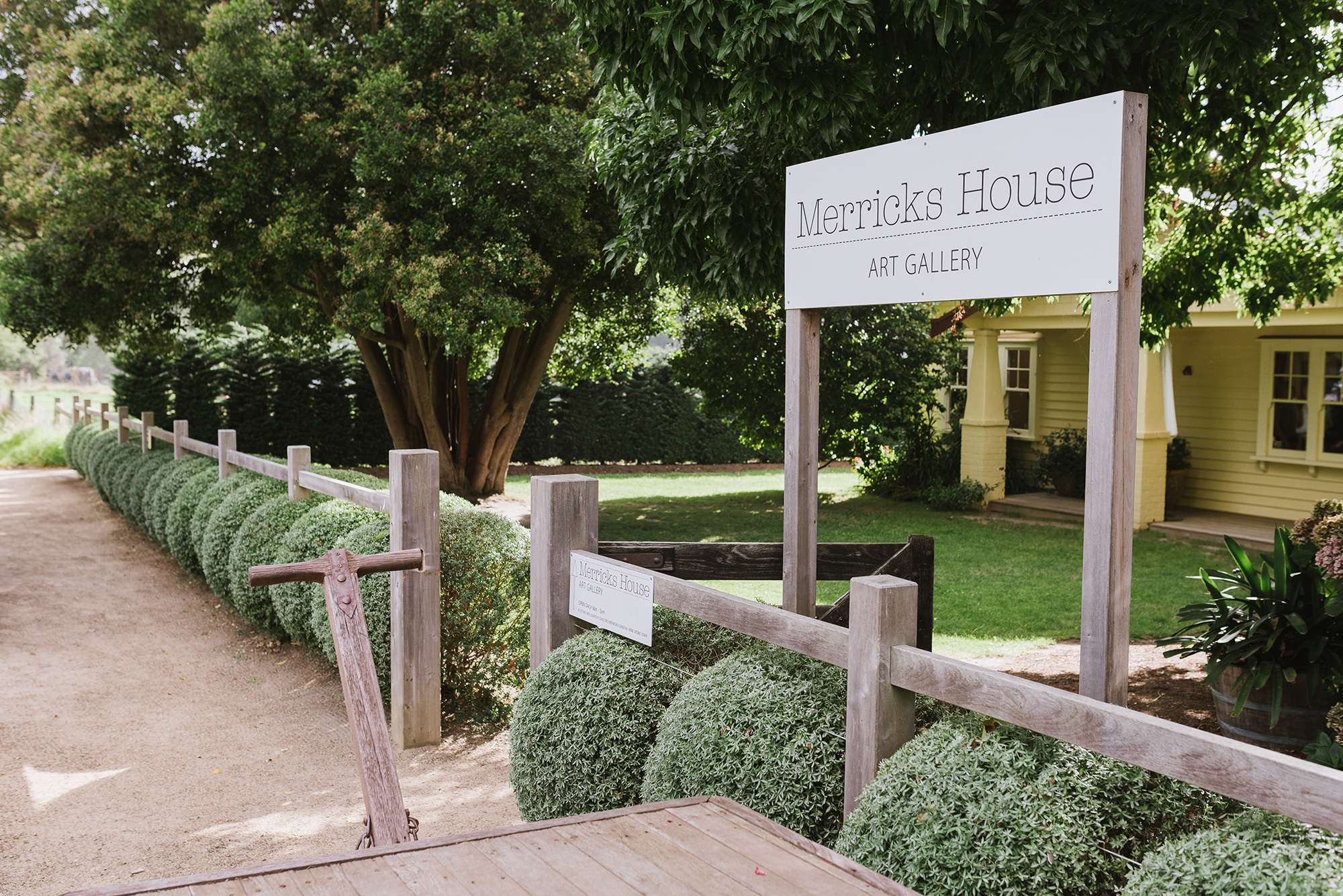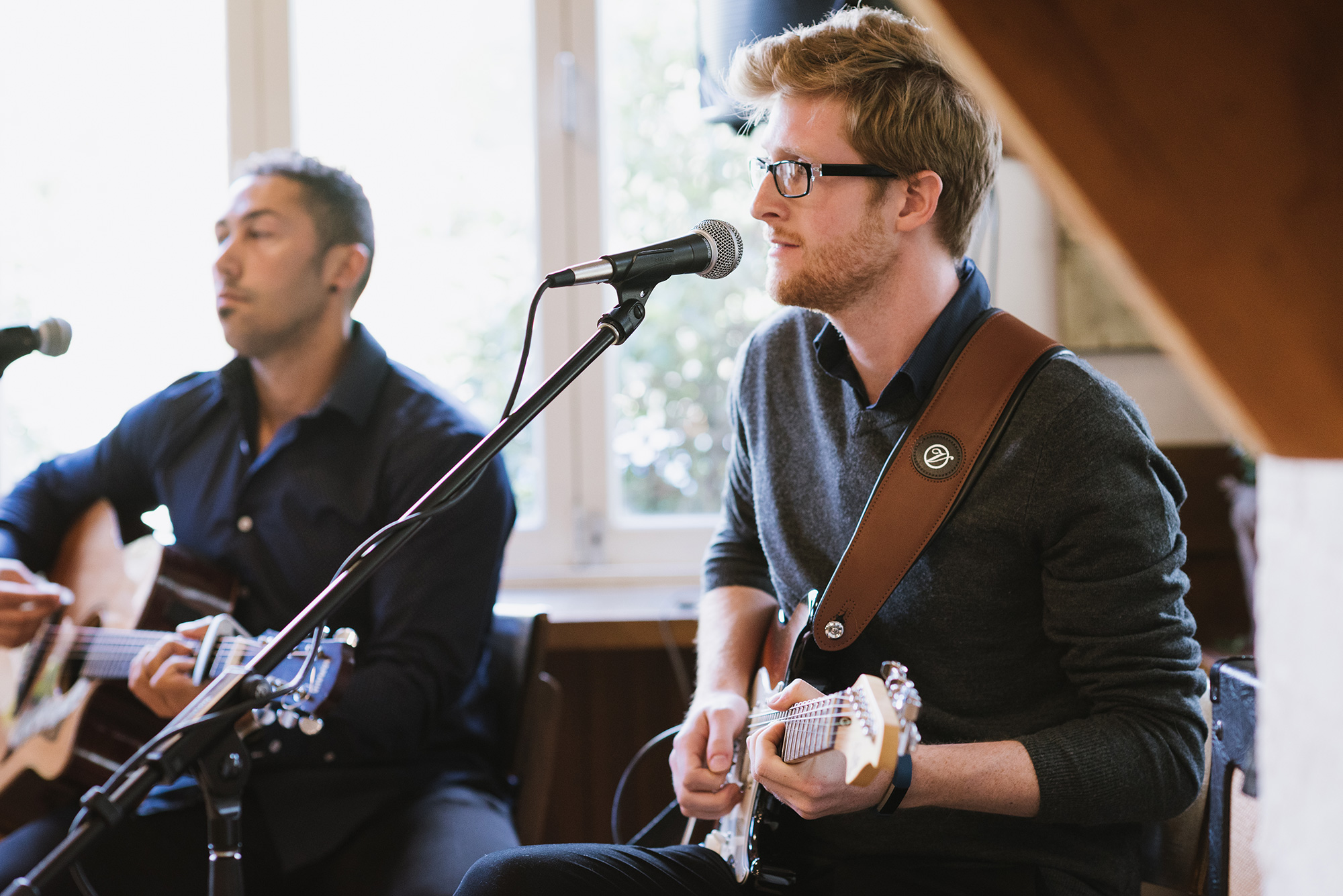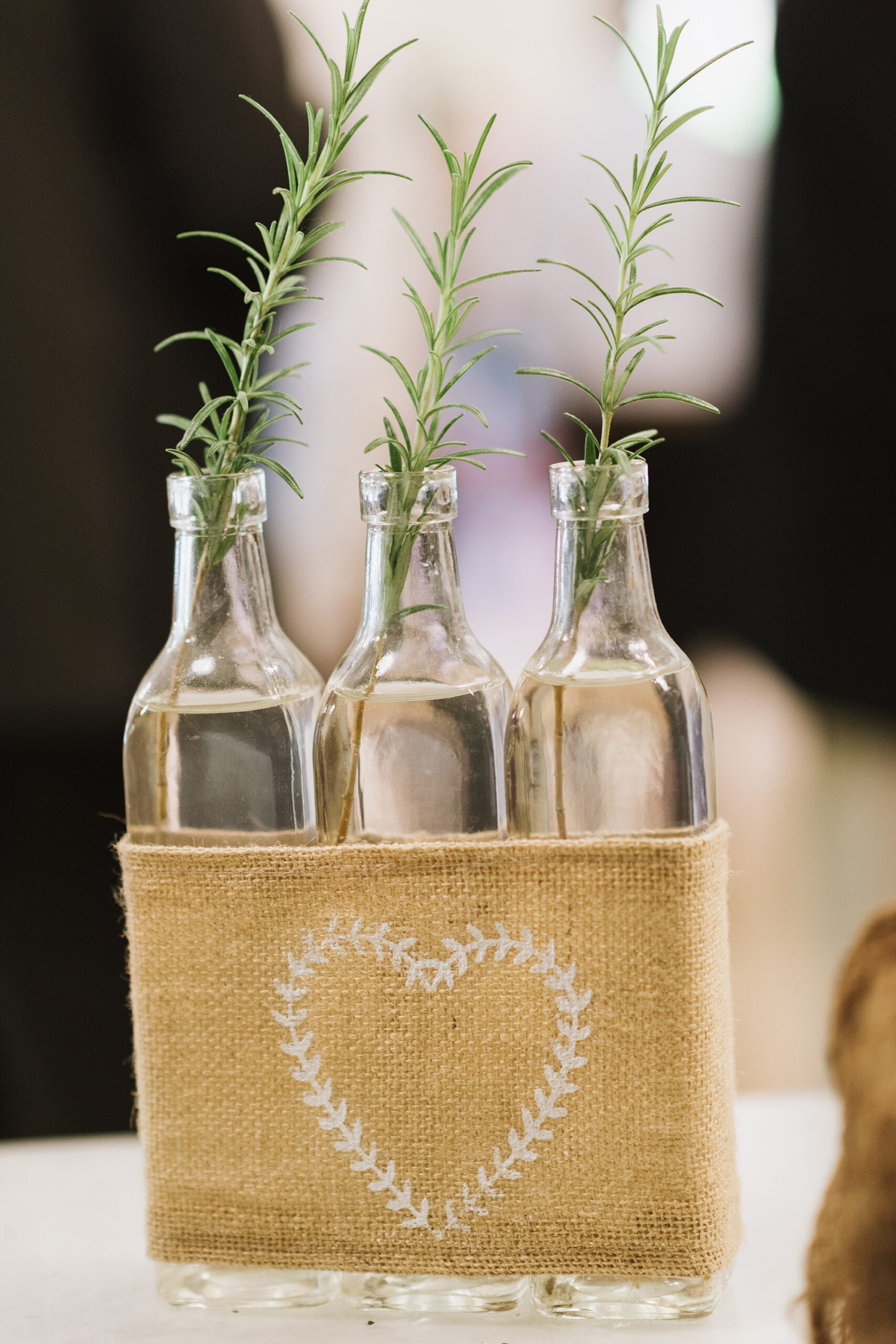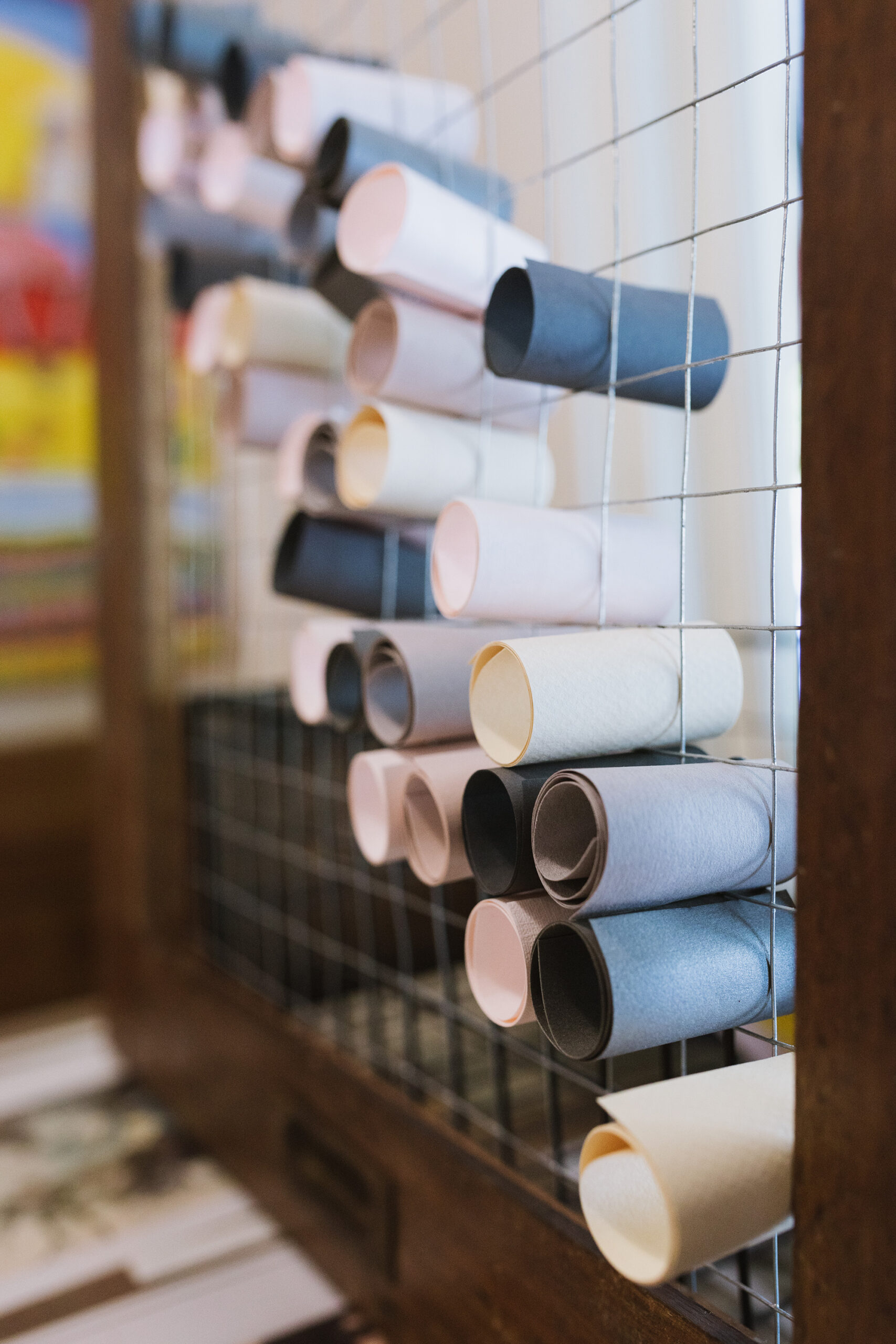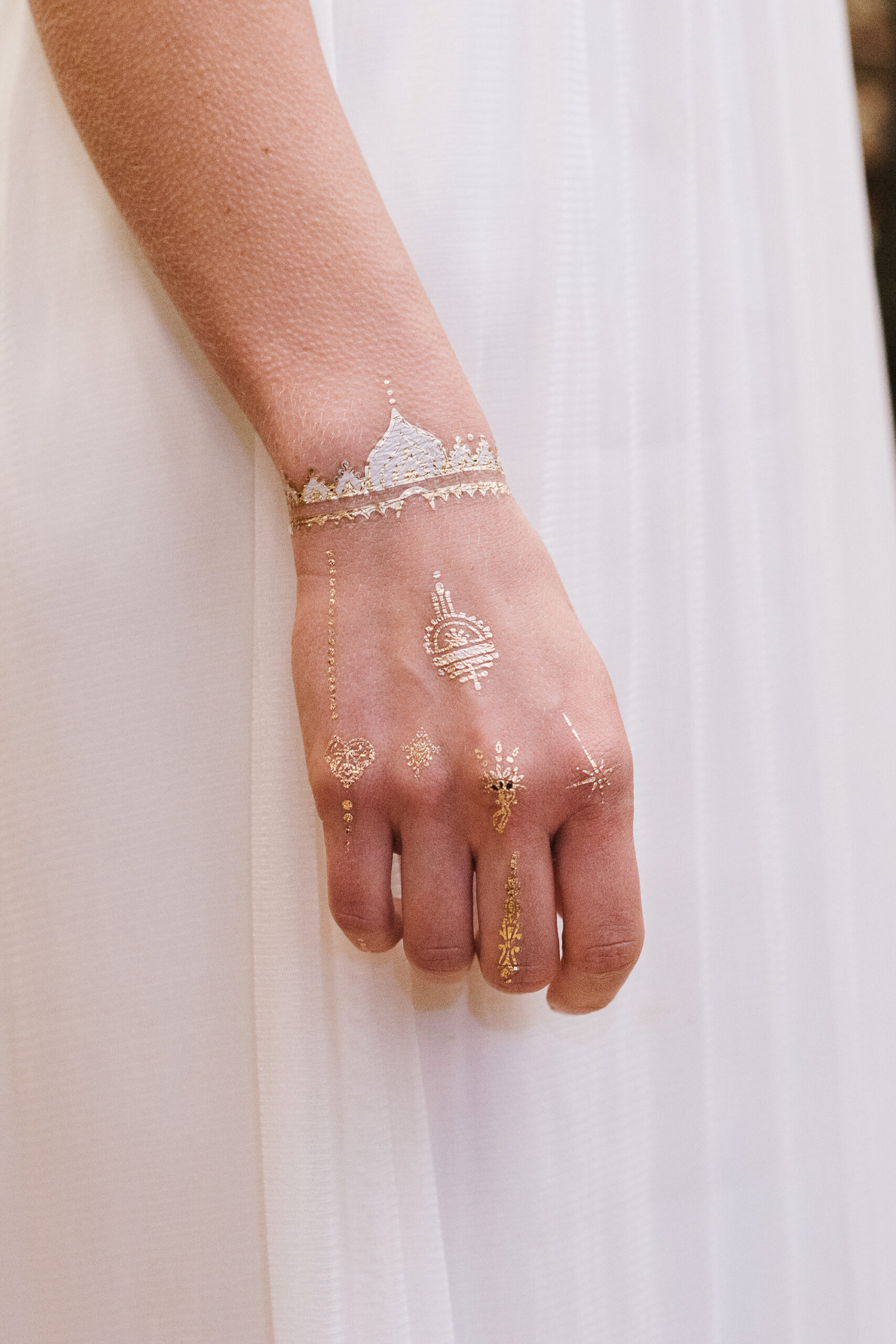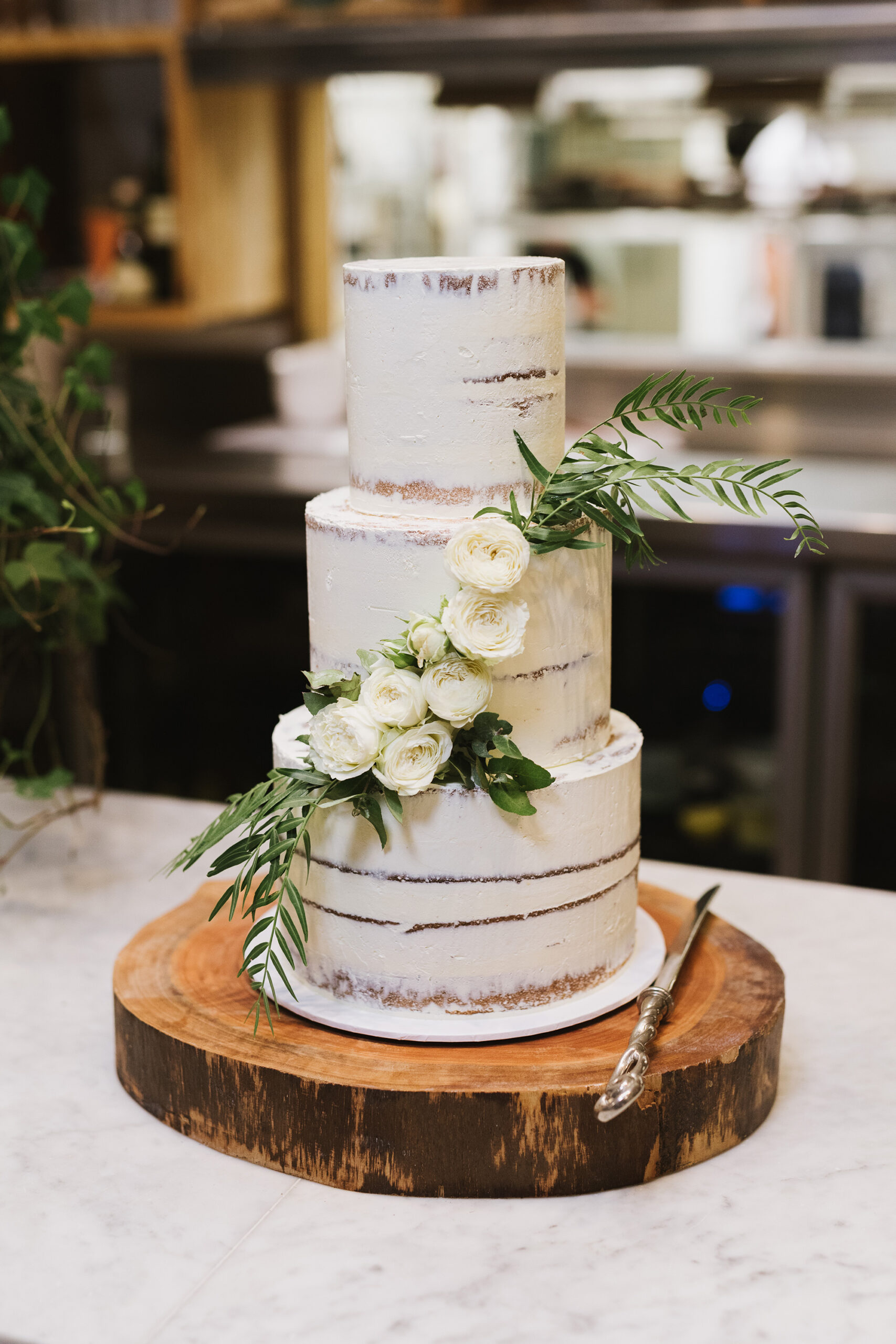 Laura and Daniel recommend asking suppliers for recommendations when it comes to creating your dream wedding. "Our ceremony location had worked with our cake and florist suppliers before, and had seen their work first-hand and knew they were reliable."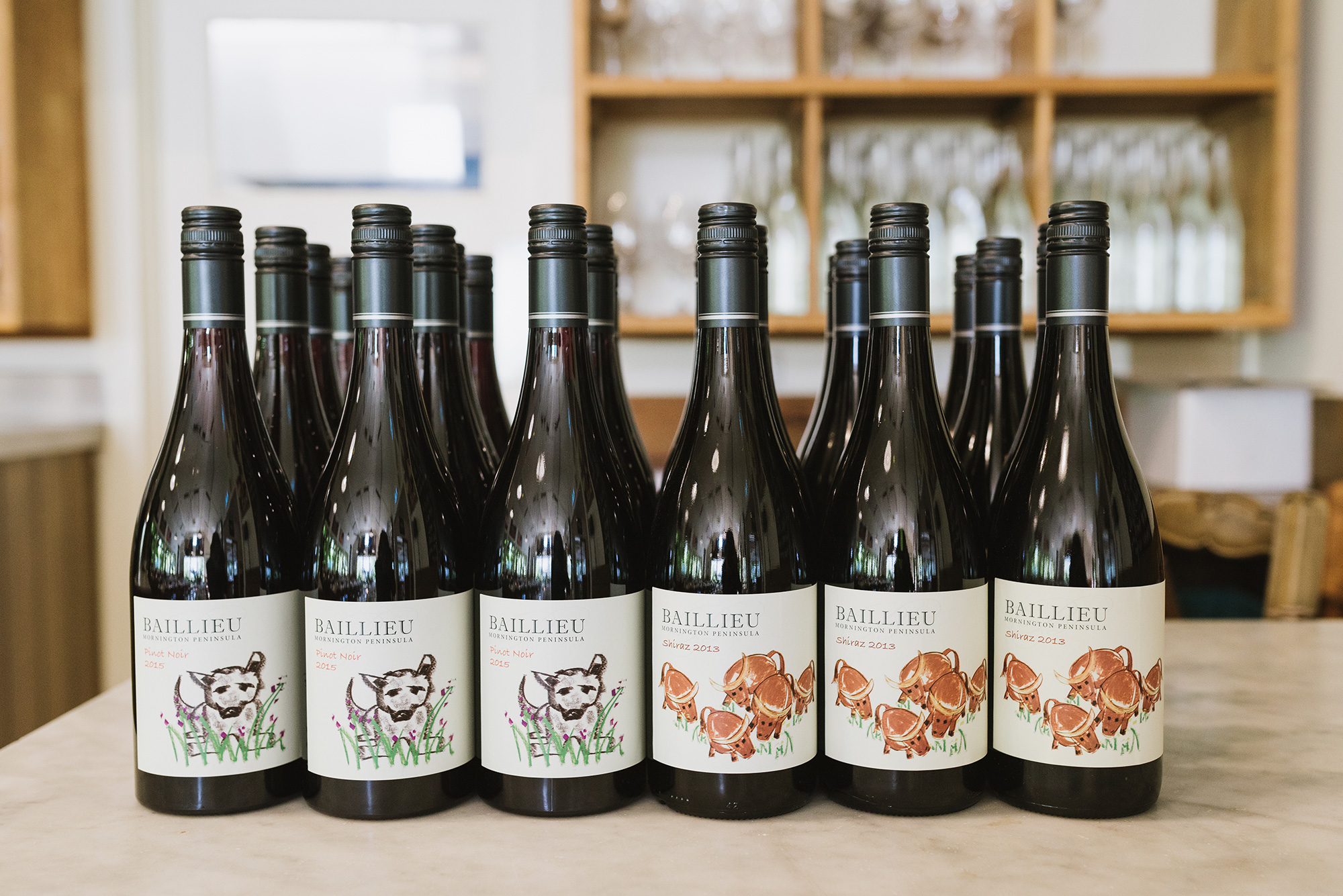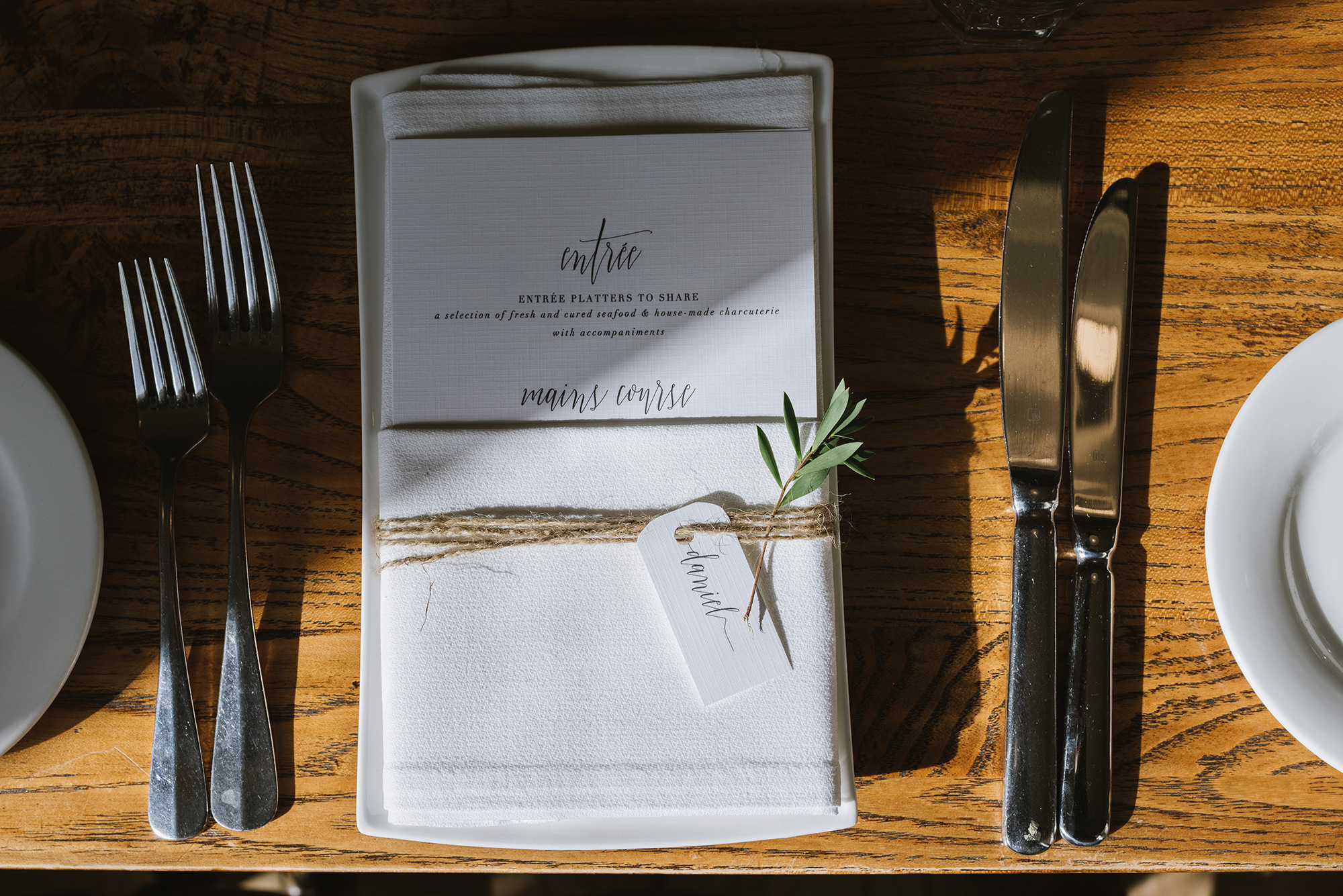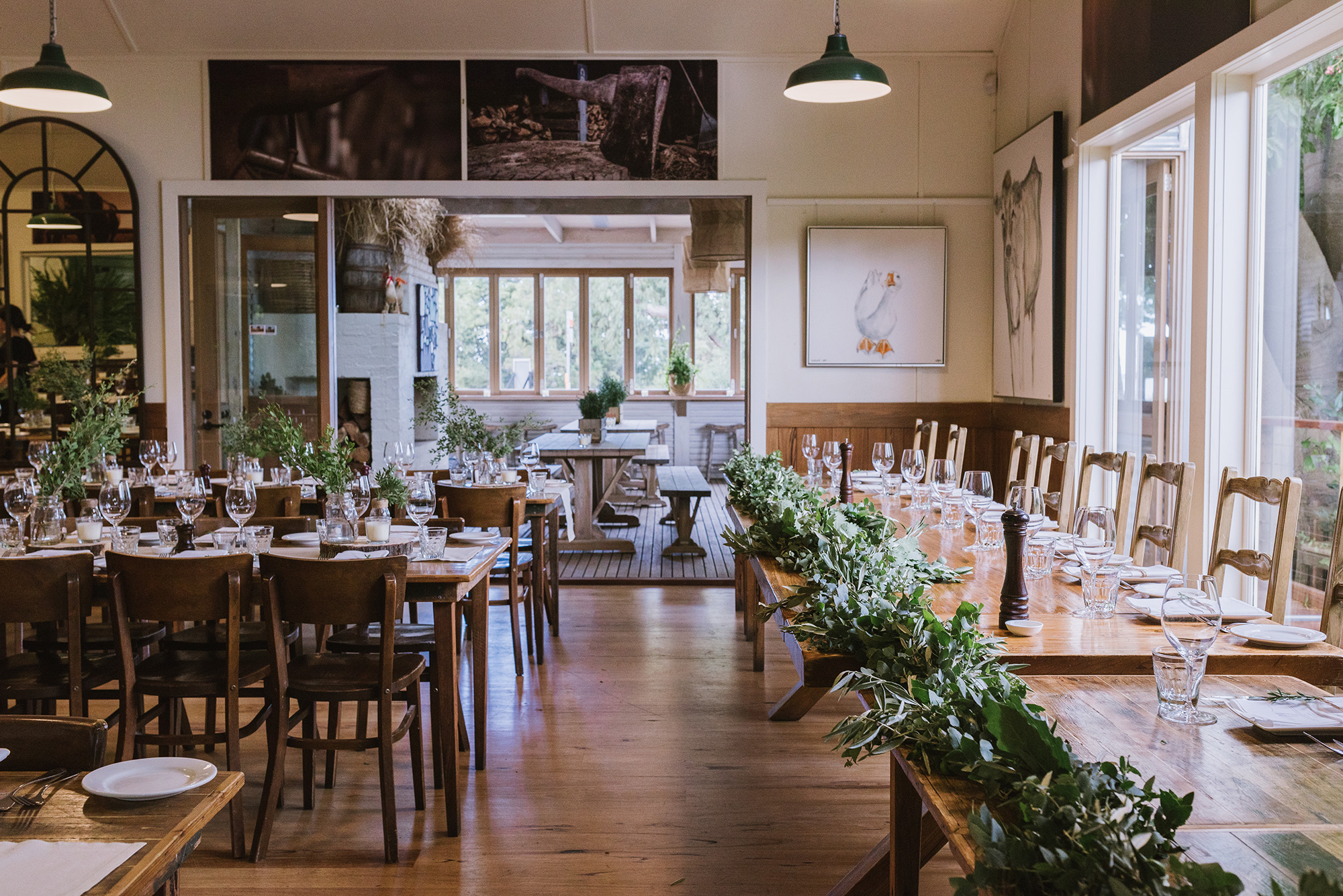 Laura and Daniel spent many weekends visiting Mill Markets and antique shops looking for Fowler glassware, glass bottles, and accessories to complete their venue decor, which their bridal party put together the day before the wedding.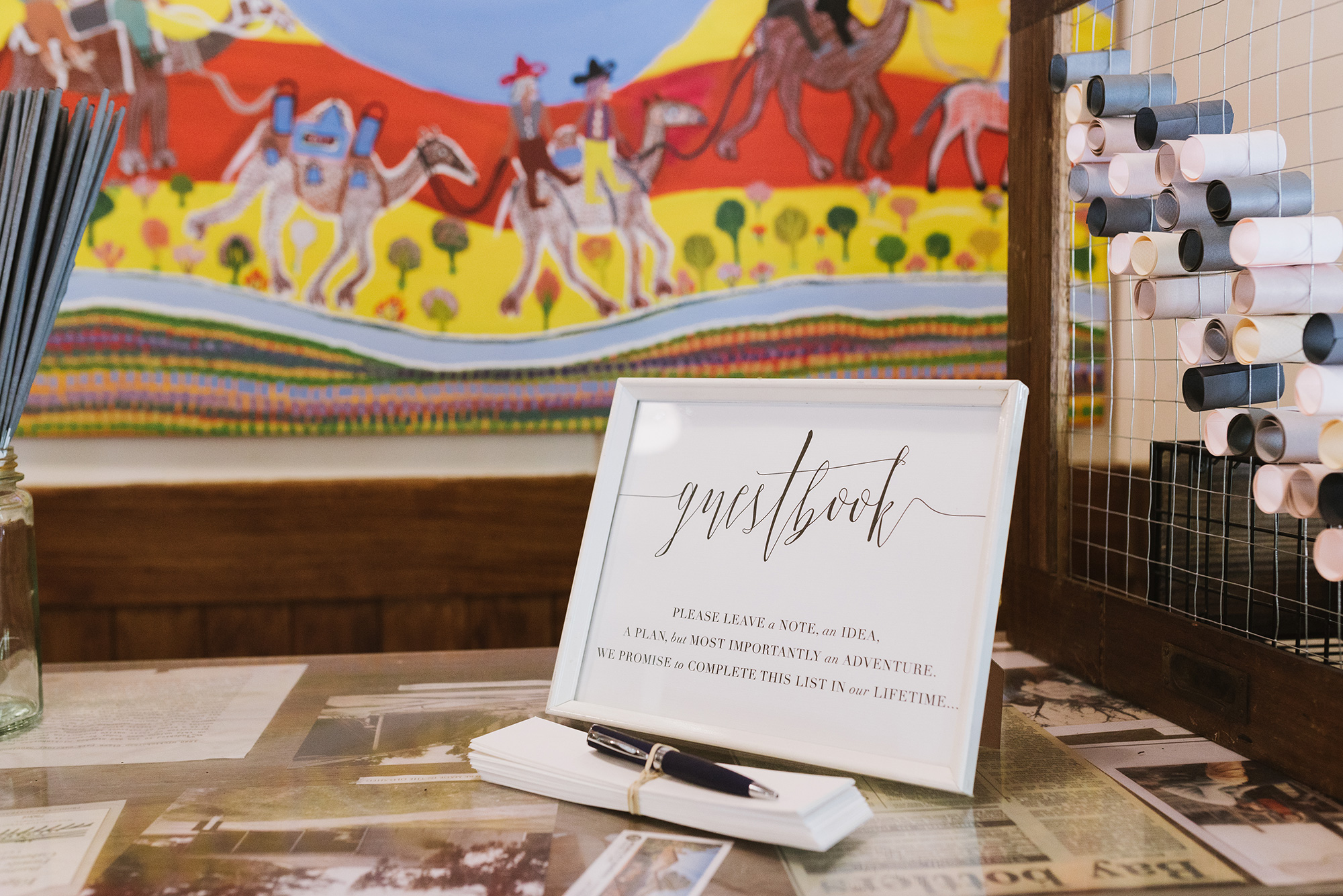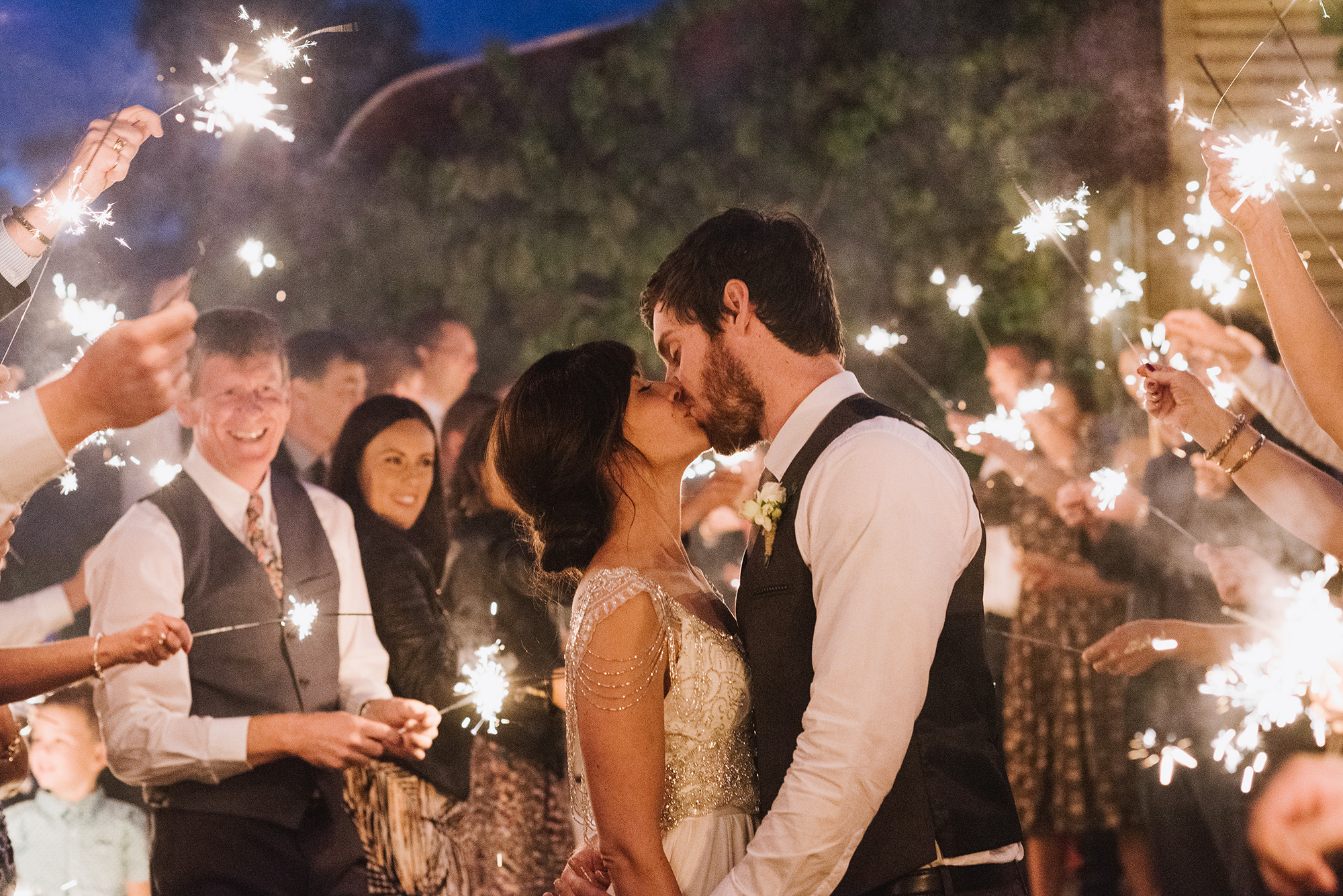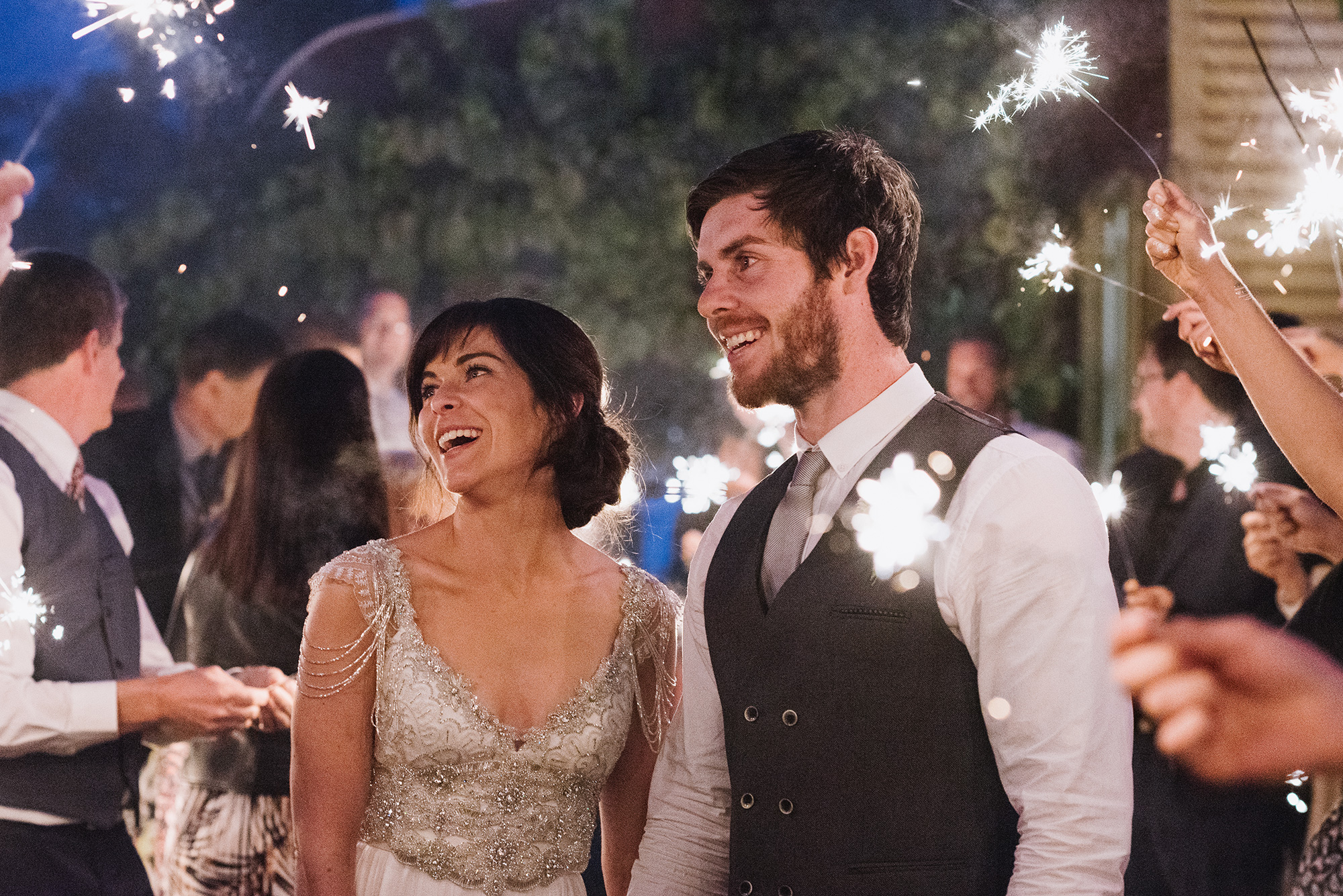 "The giddiness and excitement lasts longer than a wedding day. It comes from daily love and respect as we embark on new adventures together and build on our future."