Charlotte met her future husband, Jonathan, by the photocopier at work.
A year into their relationship, friends of the Godalming pair suggested the idea of Alphabet dating to spice things up.
"We got all the way to E doing all sorts of things from art classes, burgers and beers, cocktails and cinema," explains Charlotte, 35. "For the letter E, Jo arranged a treasure hunt around the local area."
Charlotte followed the yellow balloons and clues left by Jo, 33. The clues led to their favourite lookout in Hascombe, where Charlotte found a silver balloon and Jo on one knee.
The couple visited 15 venues before finding the perfect rustic feel in Rumbolds in Plaistow, West Sussex. The pair exchanged vows before 150 guests at a relaxed county wedding ceremony before kicking off the party in the nearby barn.
While Charlotte and Jo's budget priorities lay with food and entertainment, they say a large emphasis was put on supporting local suppliers. "We managed to get our wedding outfits made locally and used independent providers."
The pair got crafty by making the table settings, table plan, signage, invites and order of the ceremonies themselves. "We utilized all of the talent we have in our family and friendship group. Sticking to our values meant the wedding was authentic and showed our personalities. It everything we wanted it to be."
Photos courtesy of Leigh McAra Photography.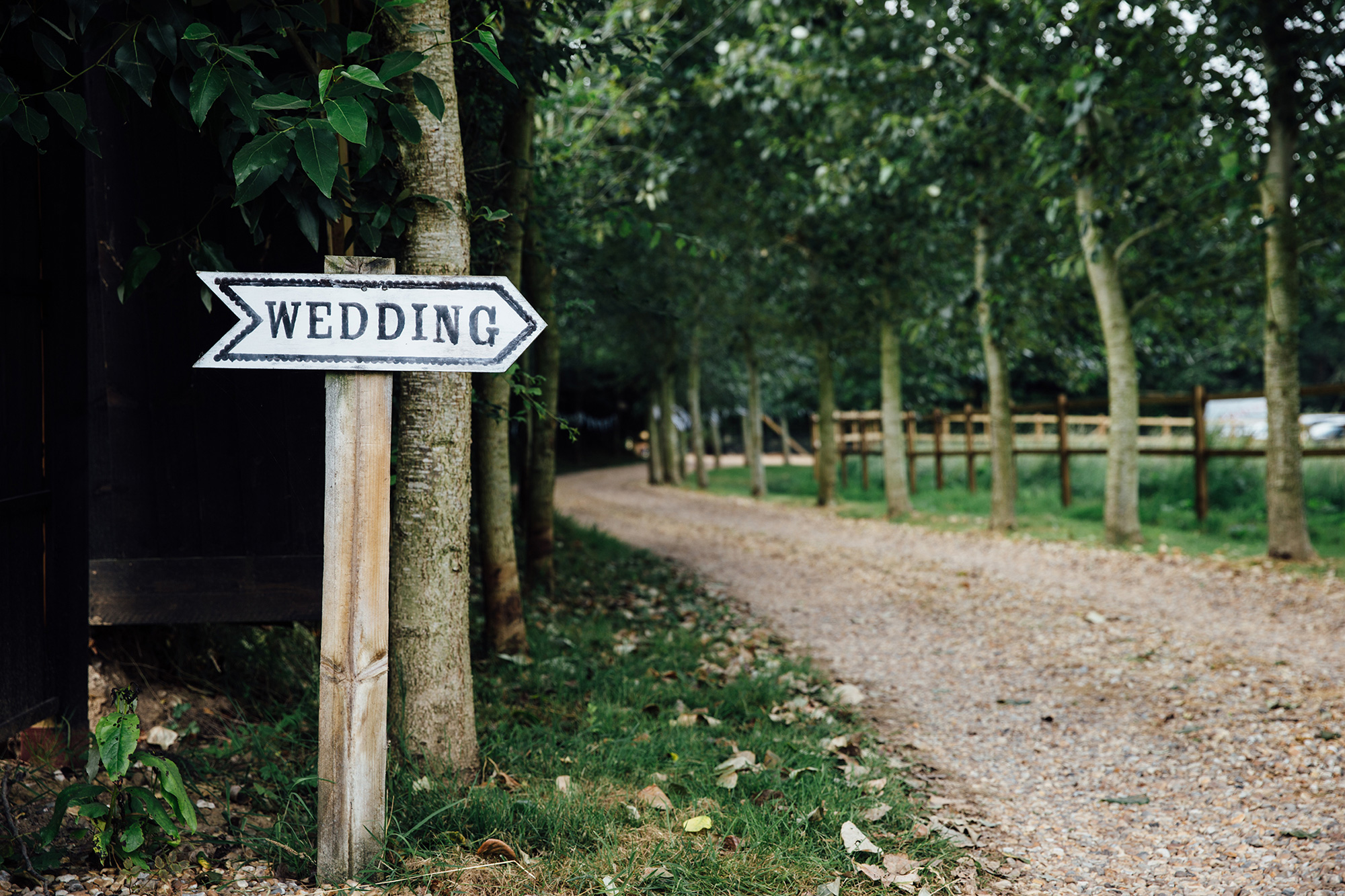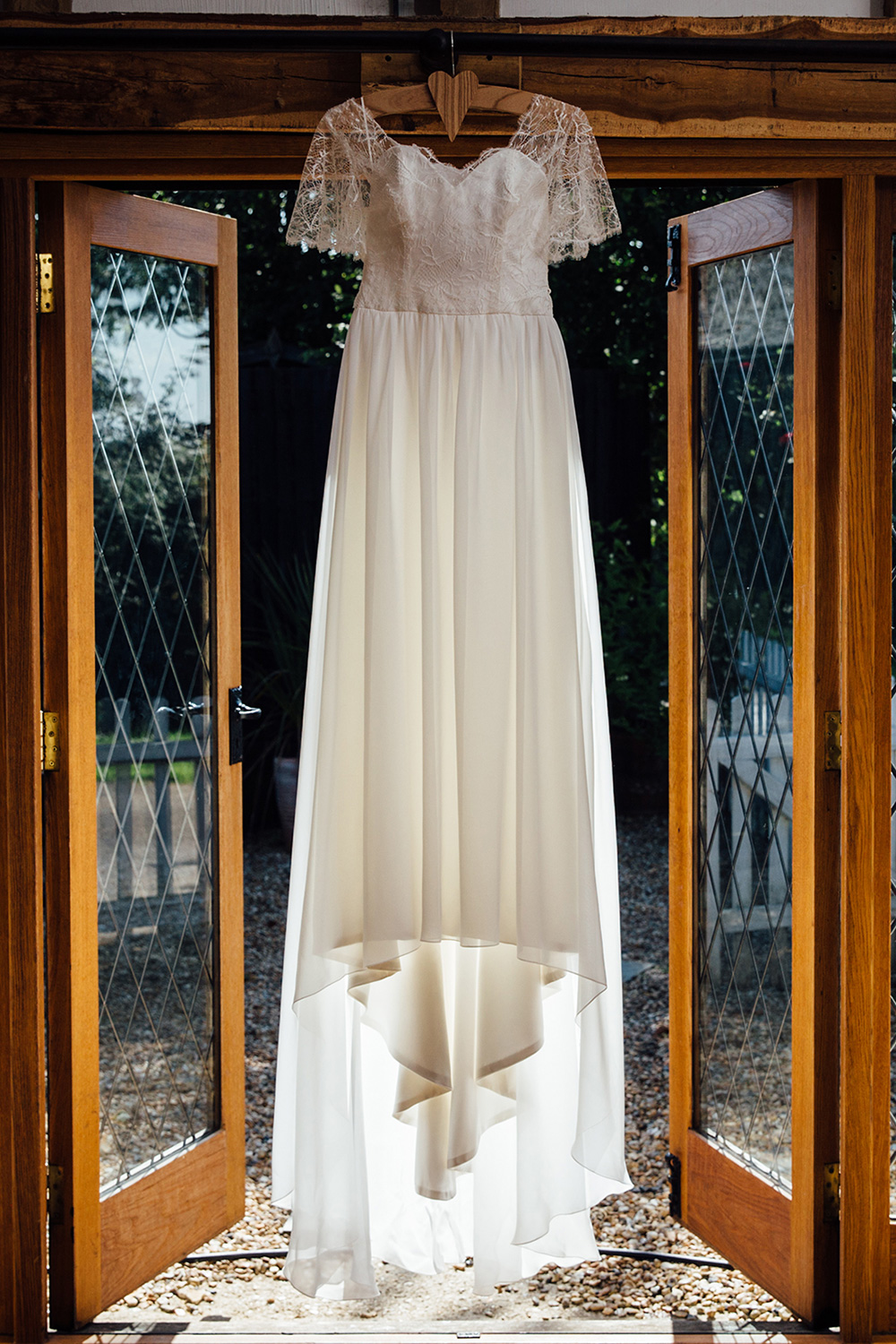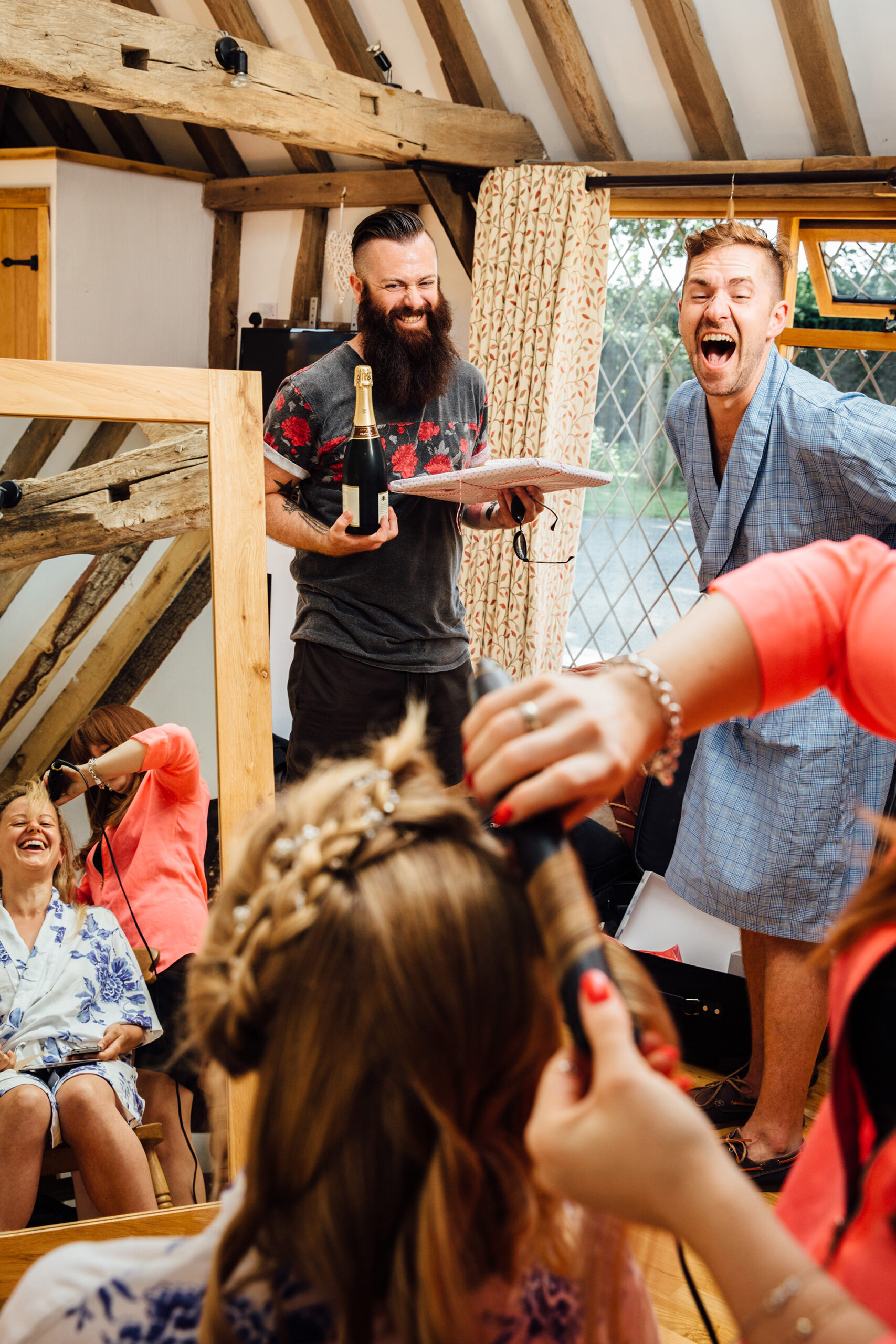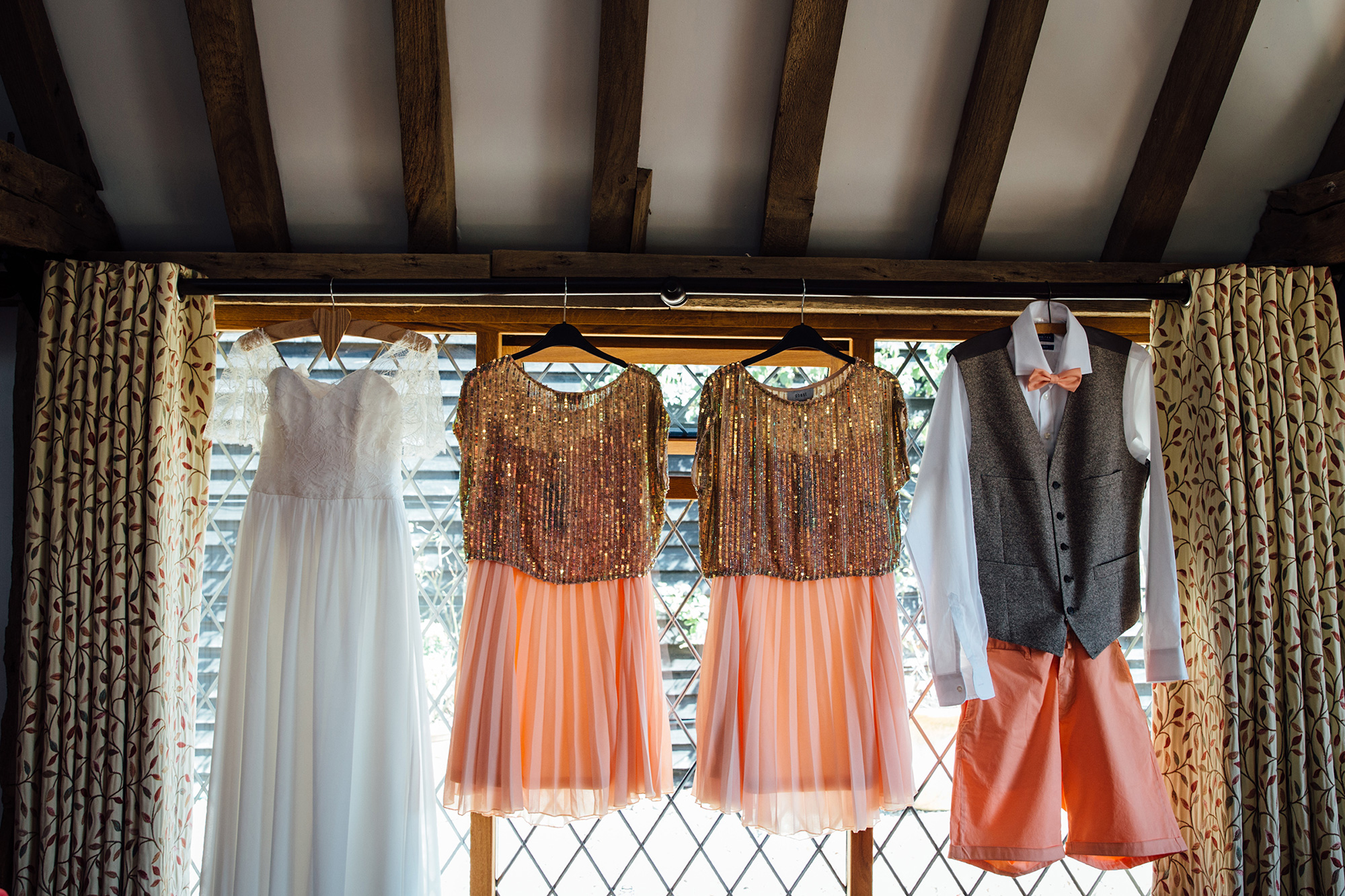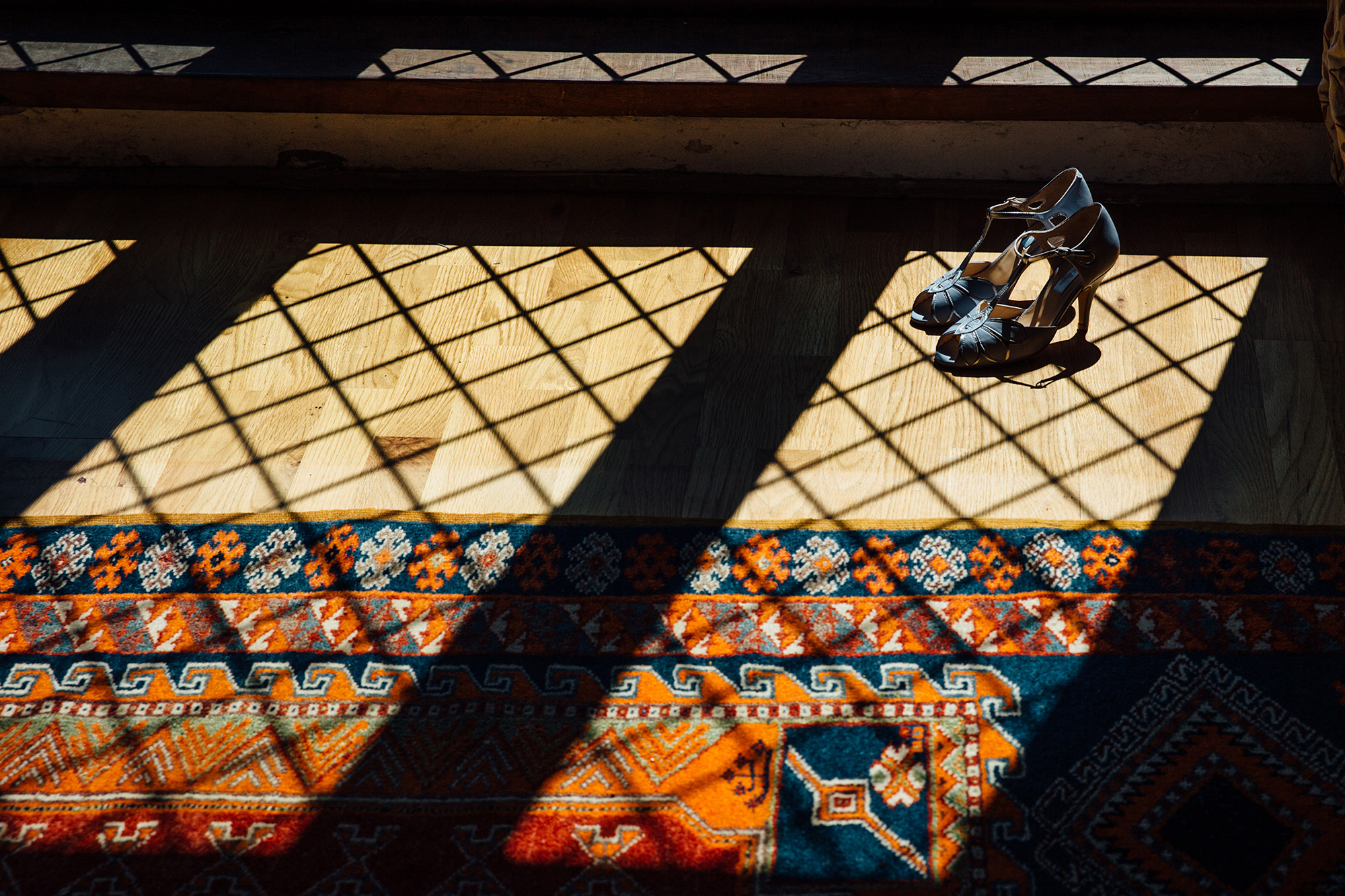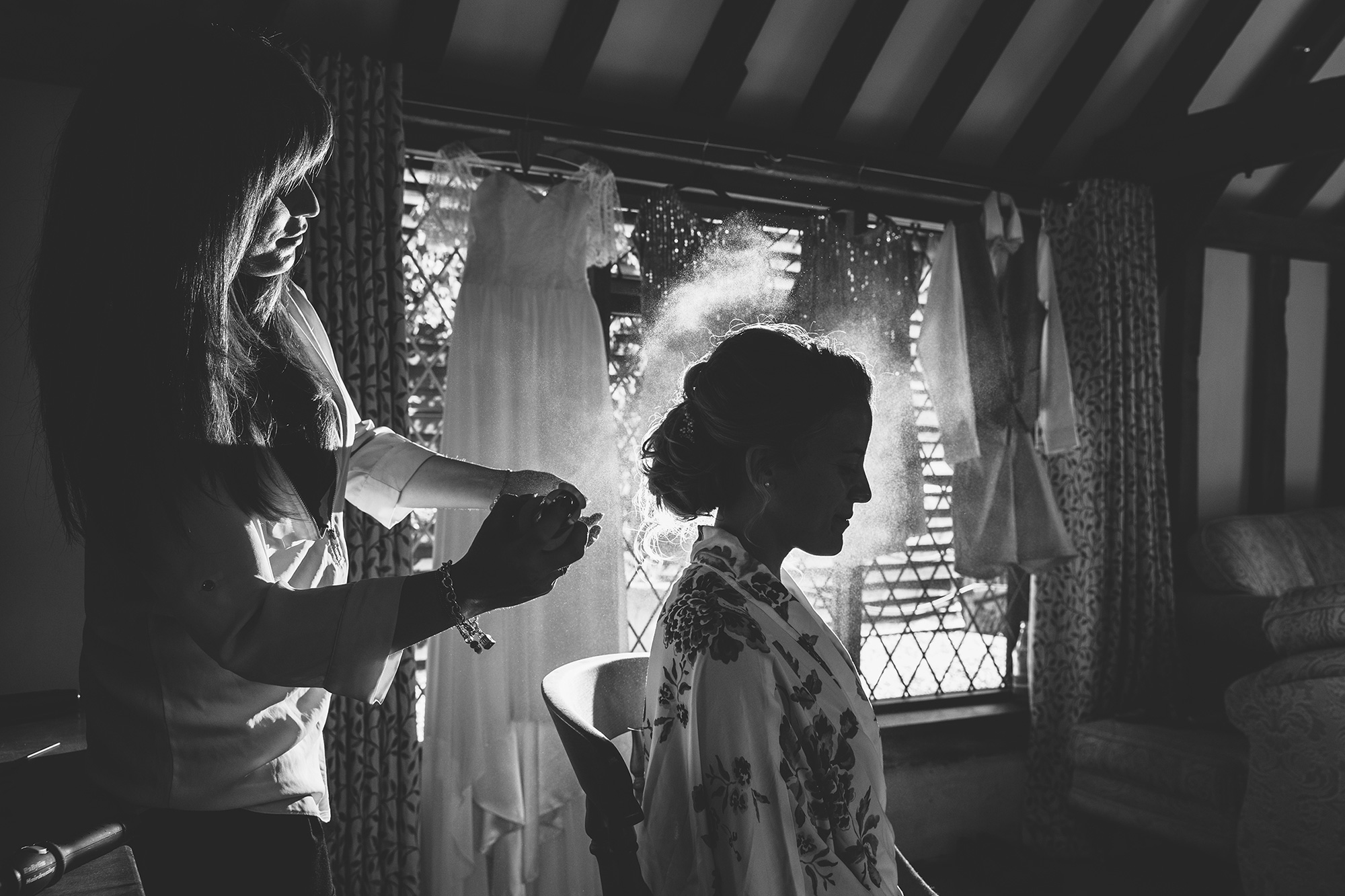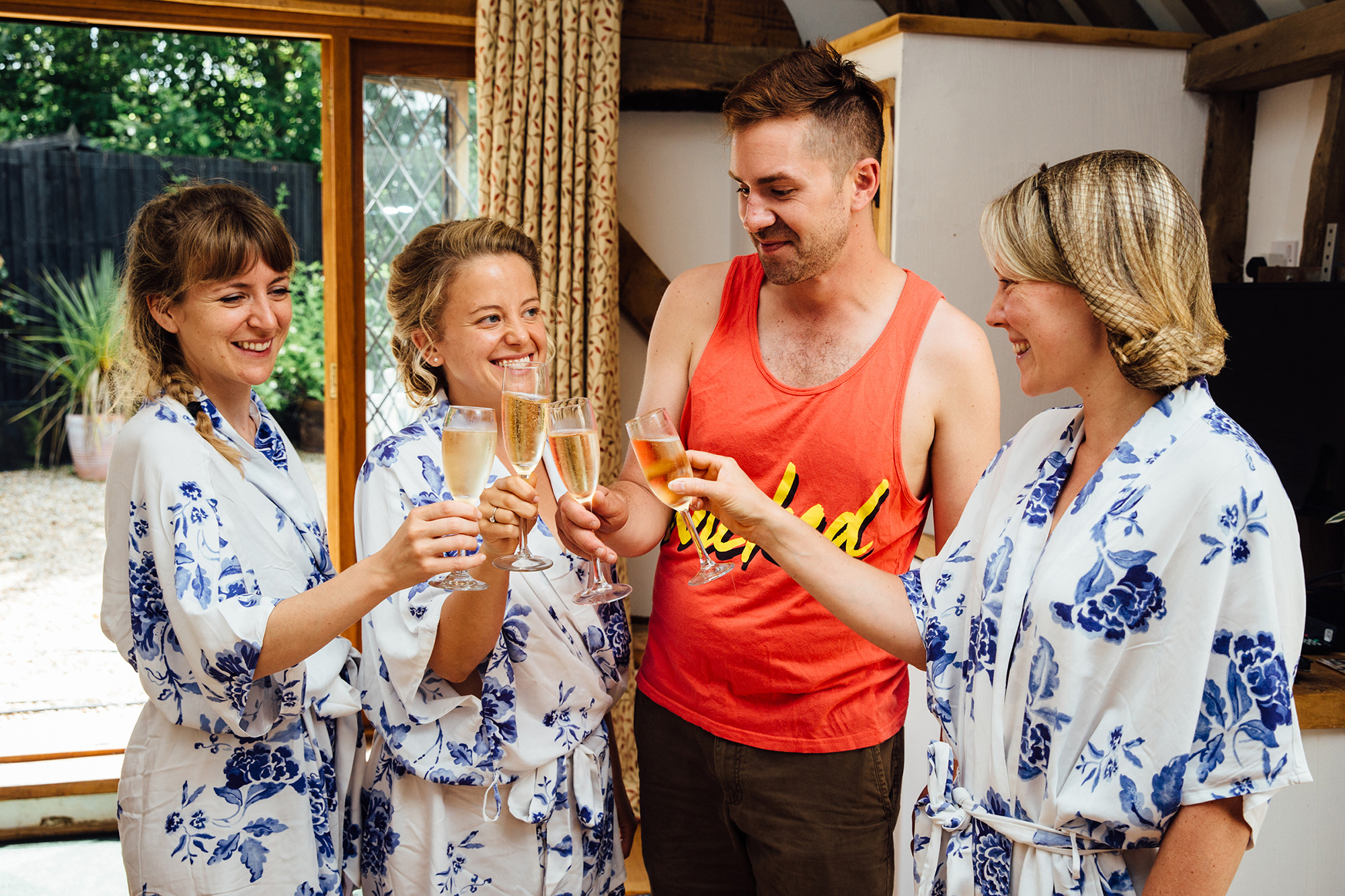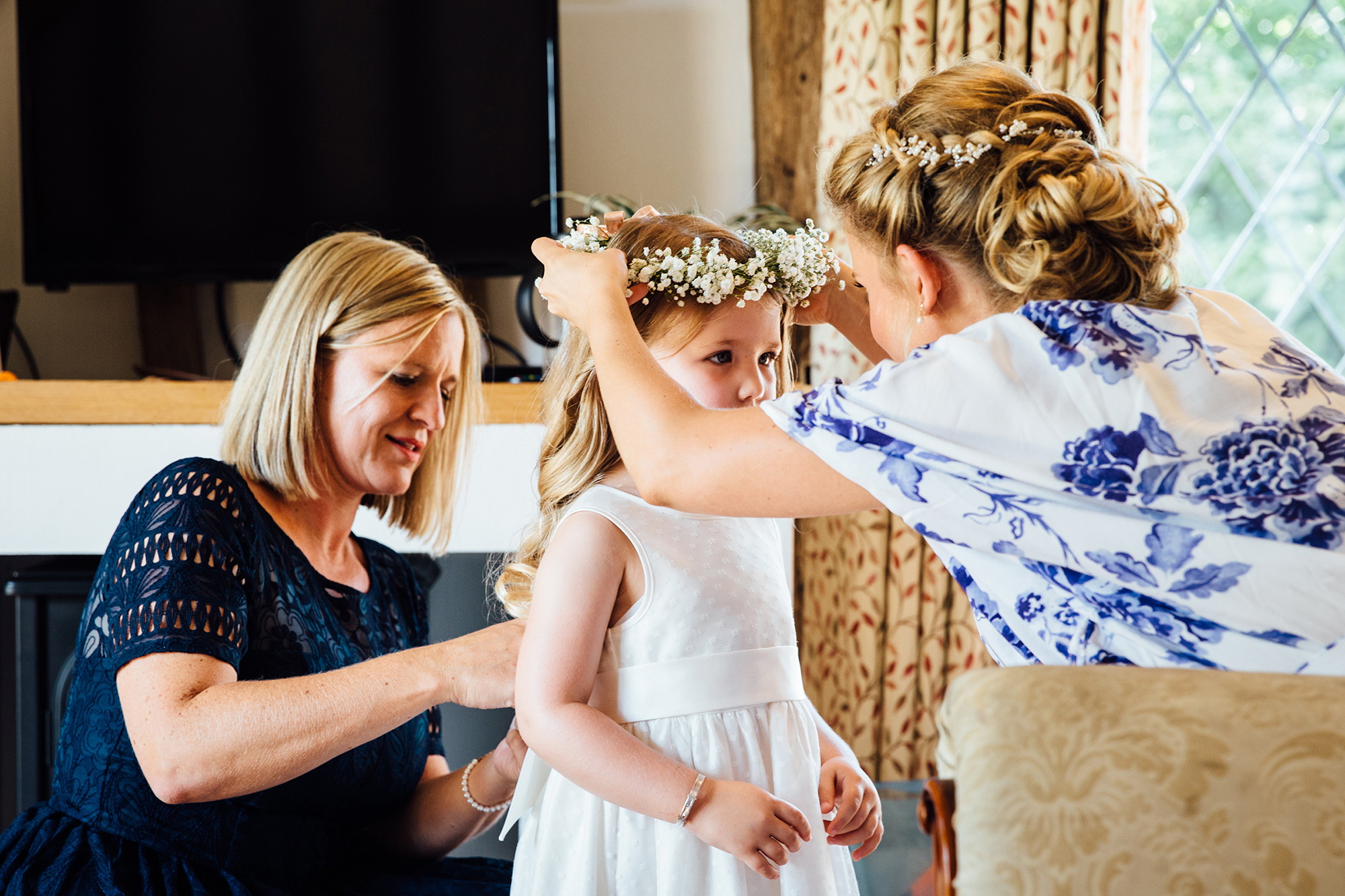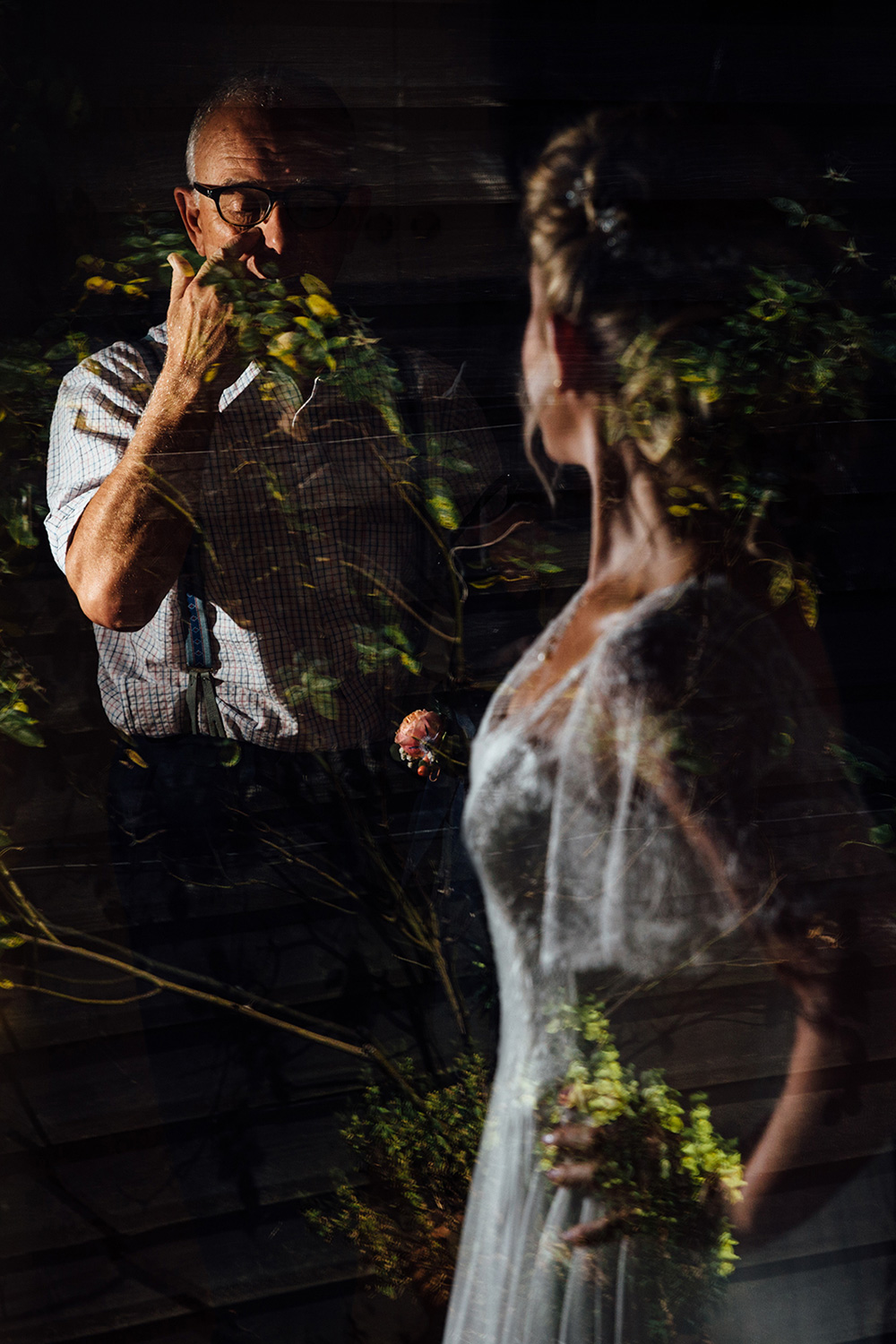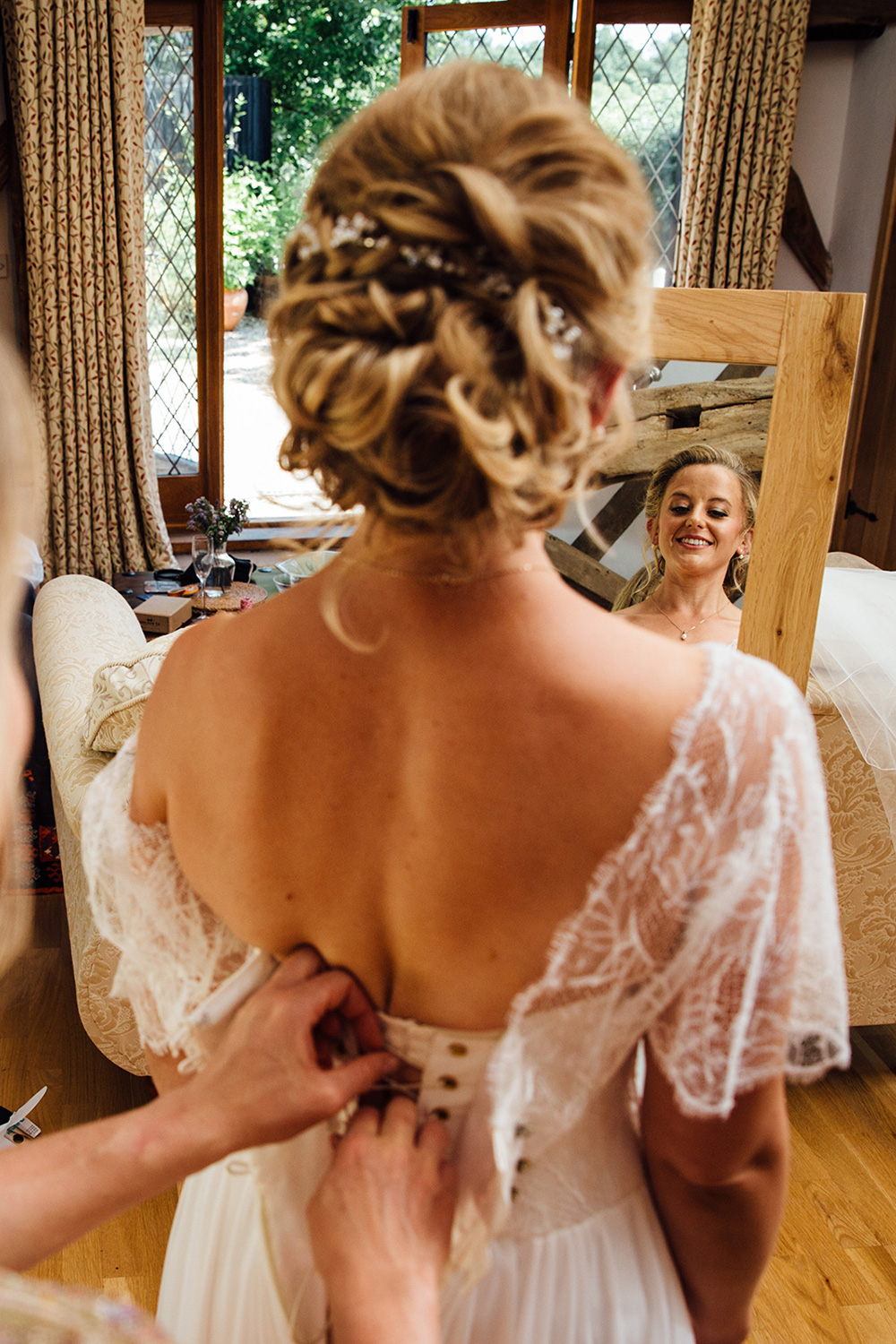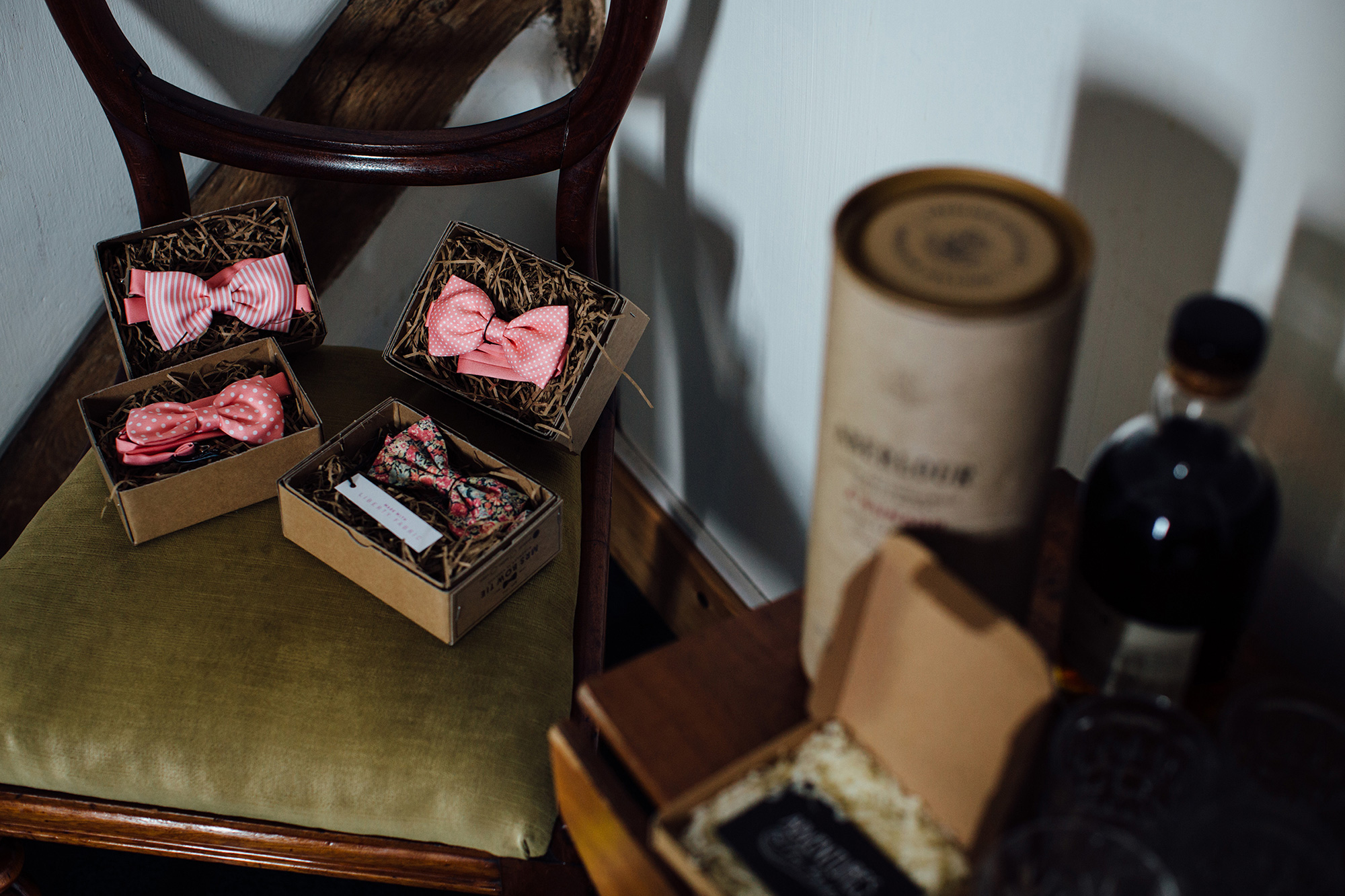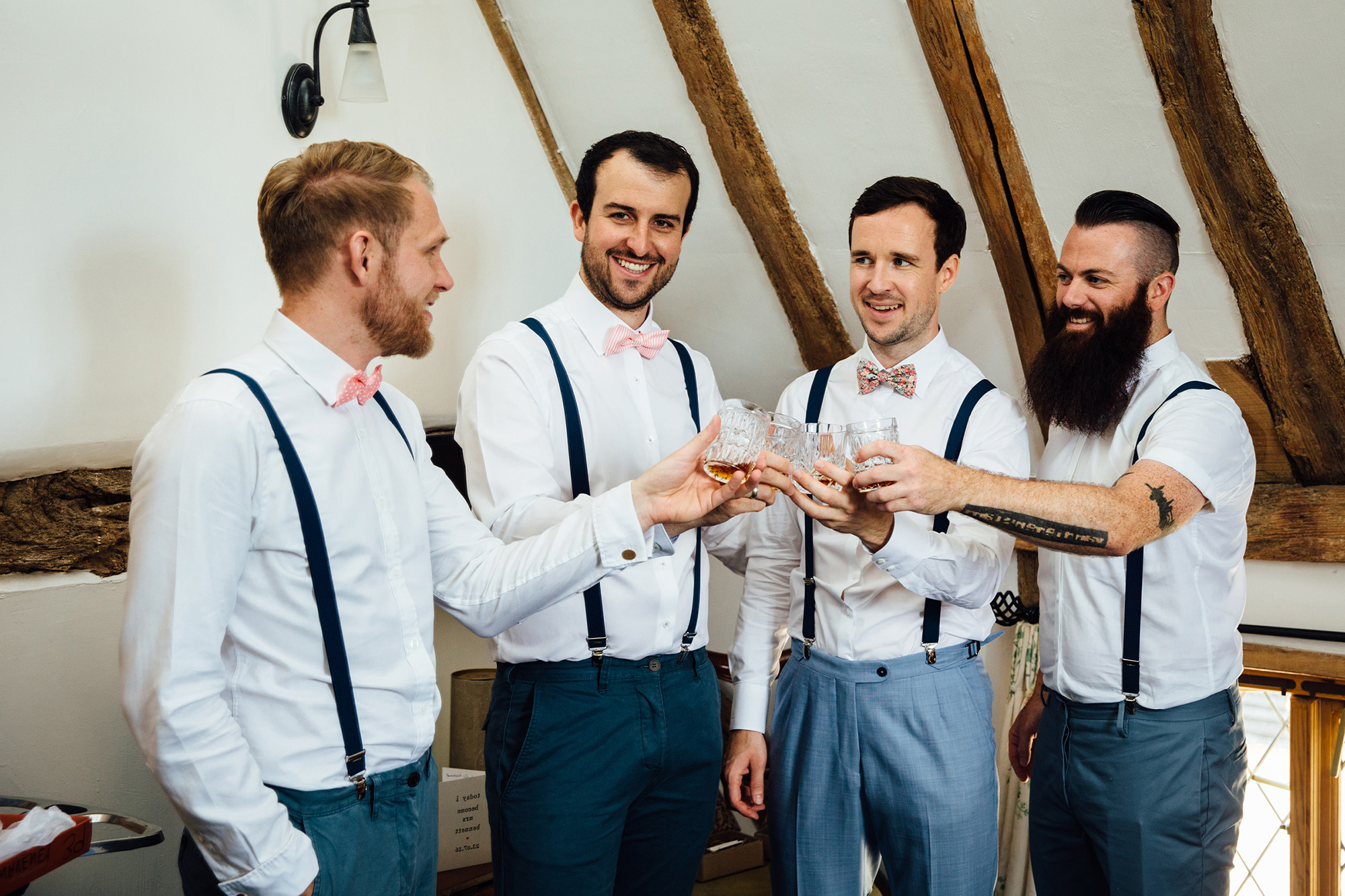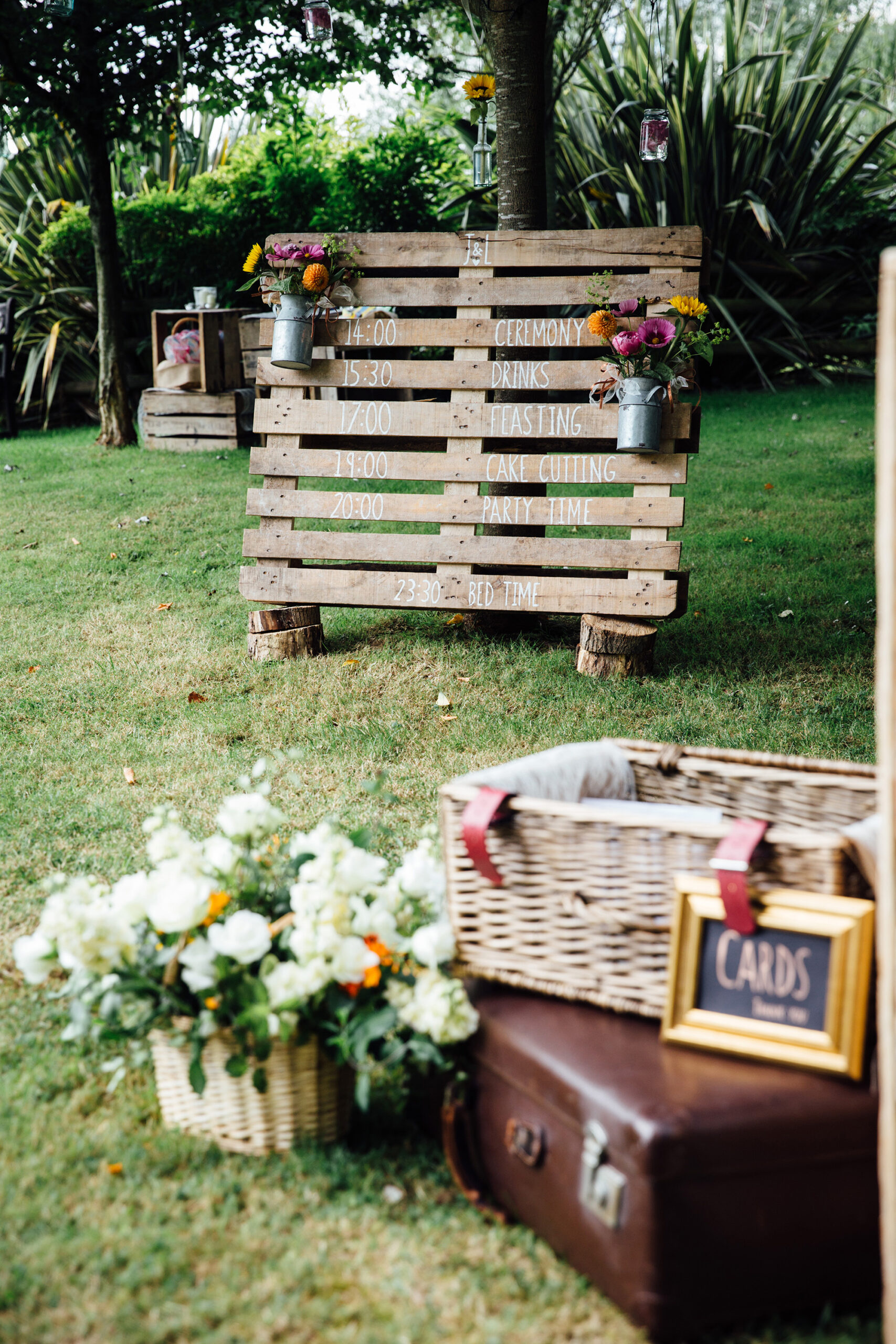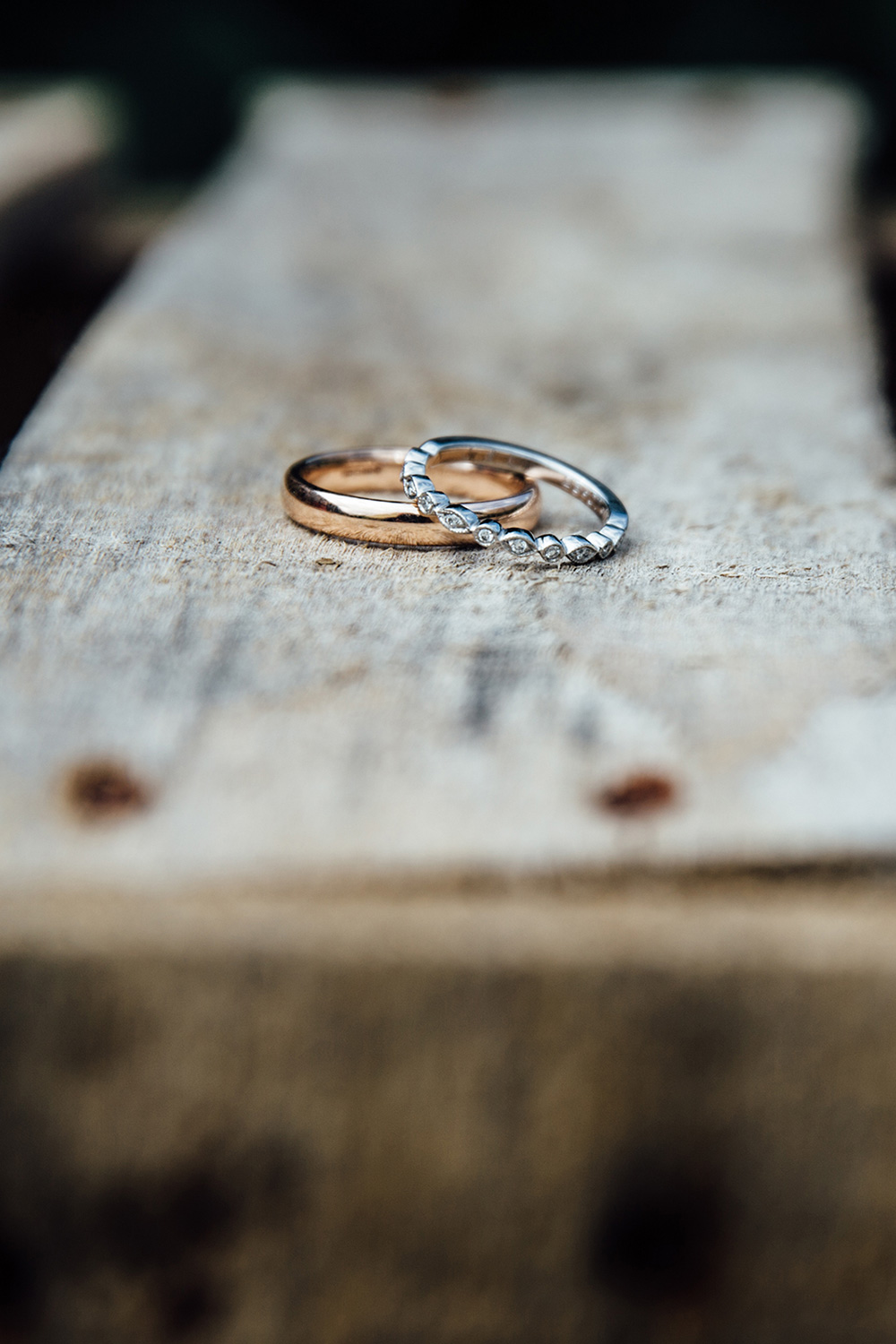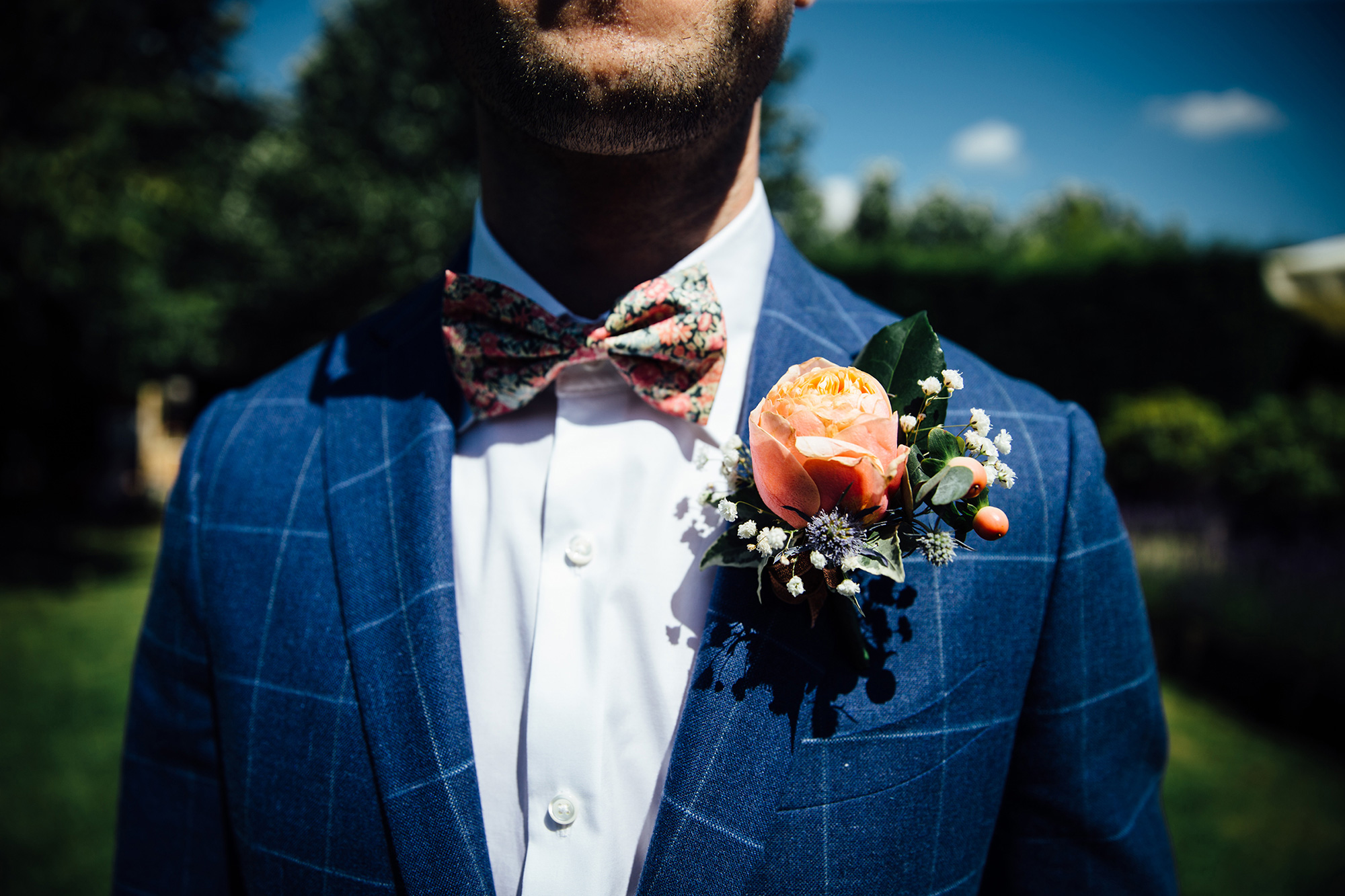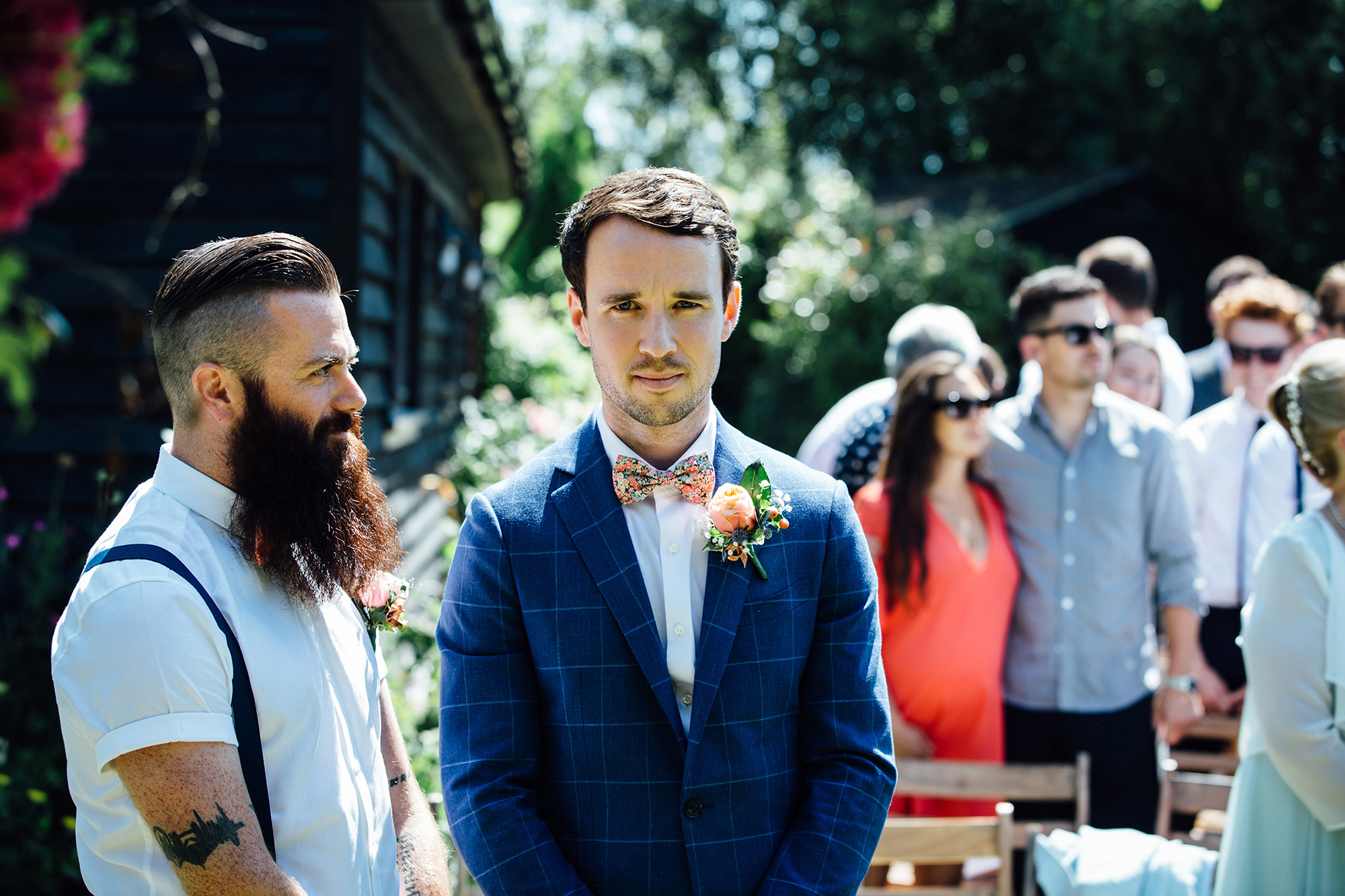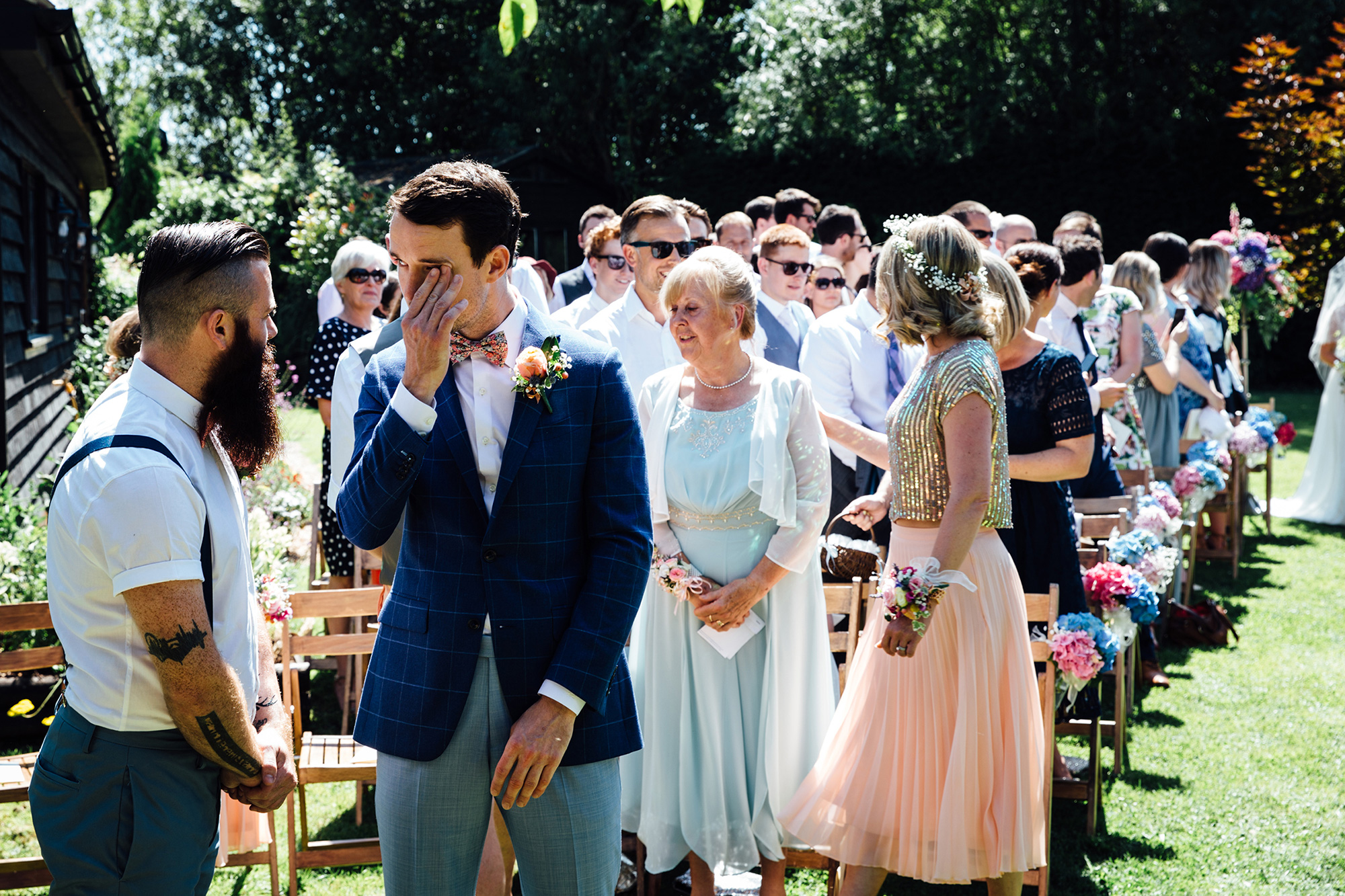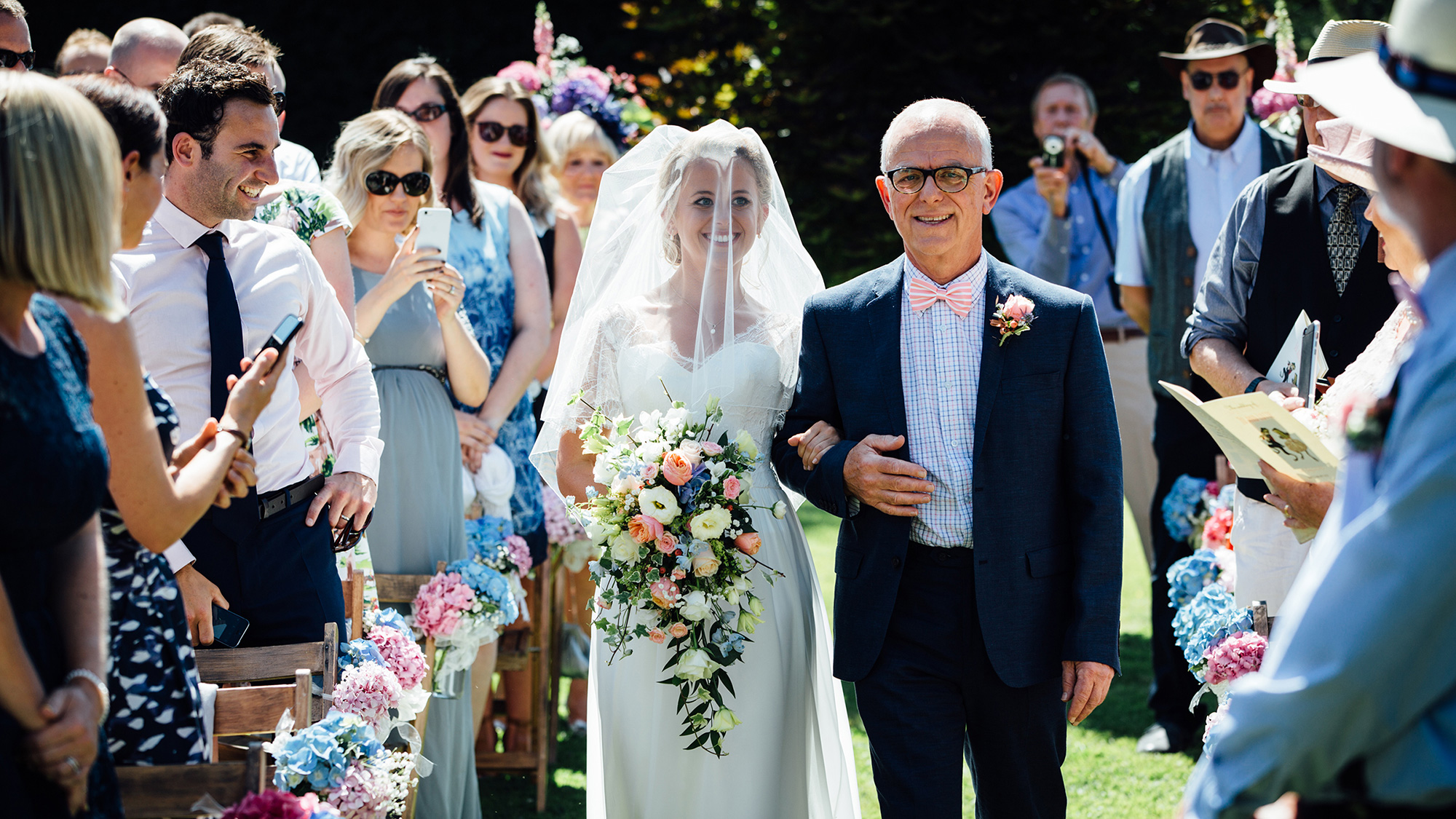 Charlotte got in contact with a local music school in search for talented students to play the piano and guitar during the ceremony.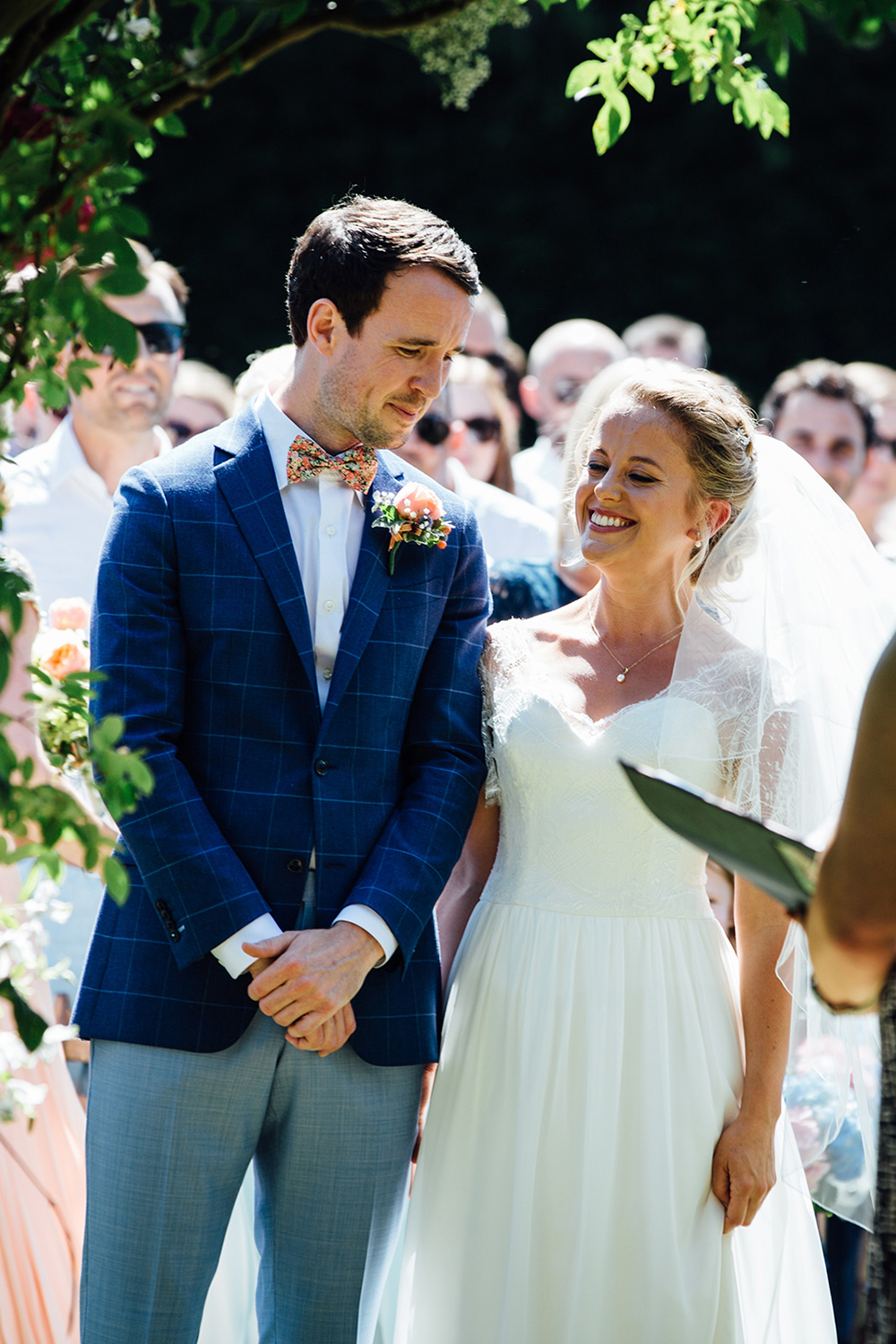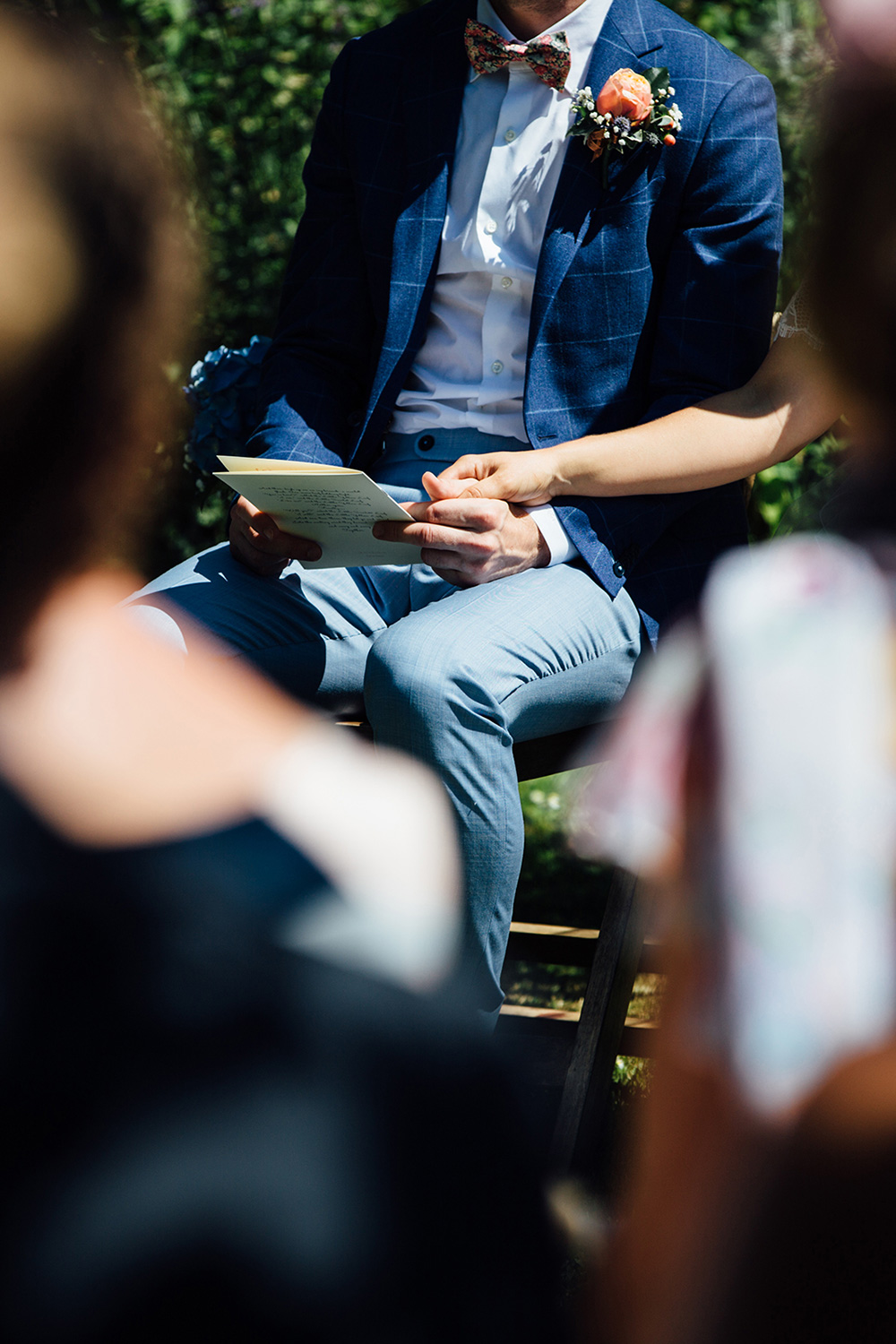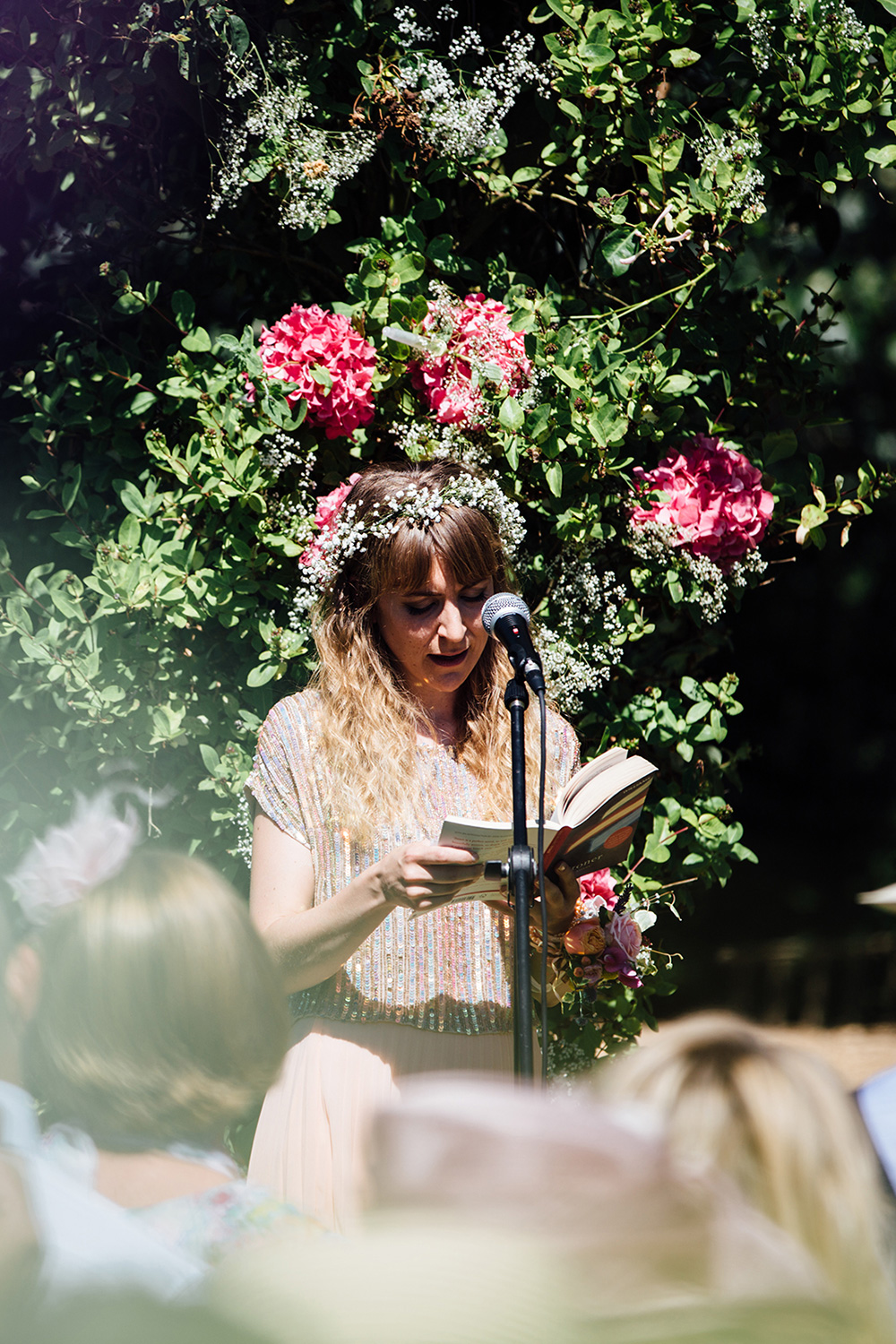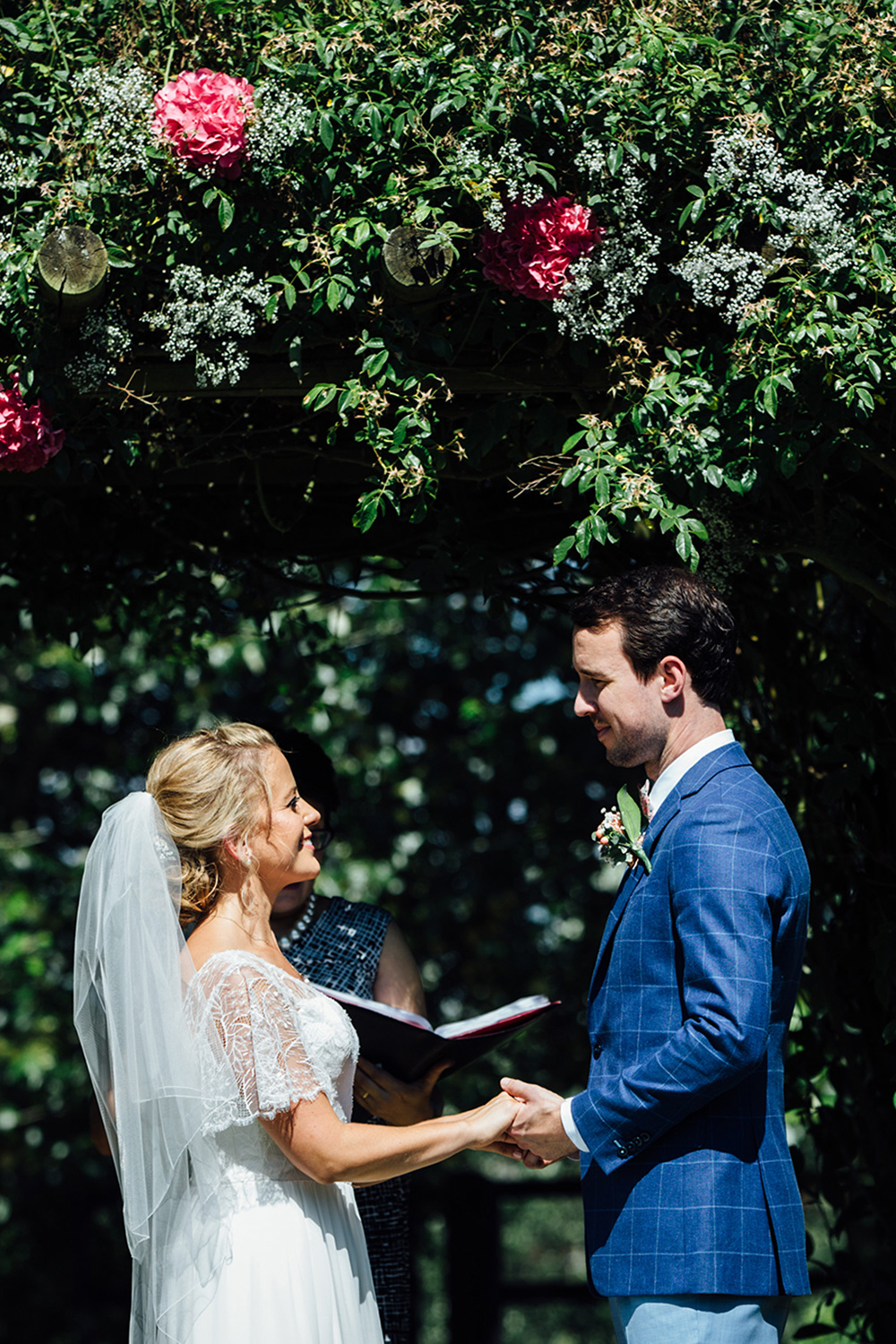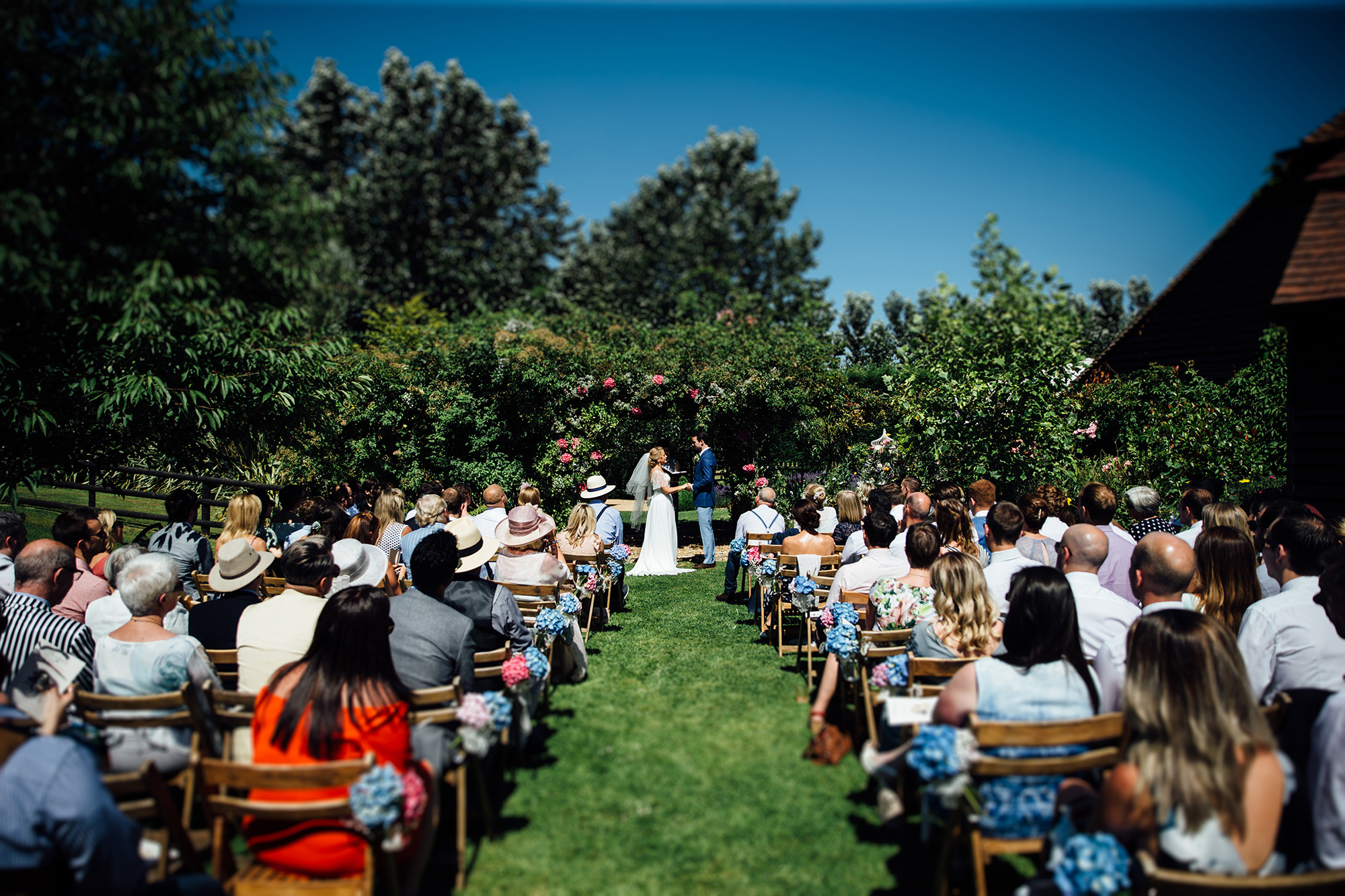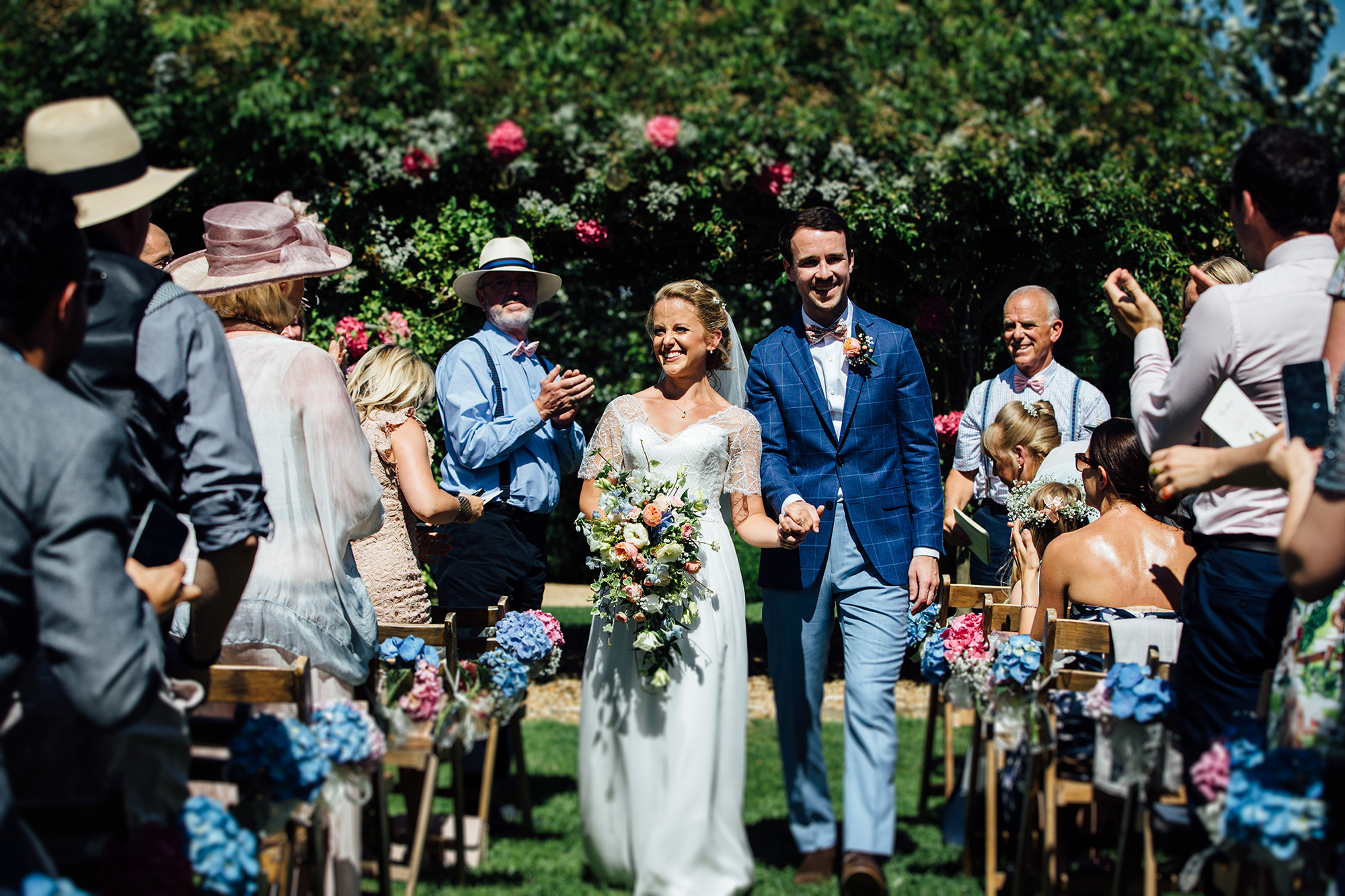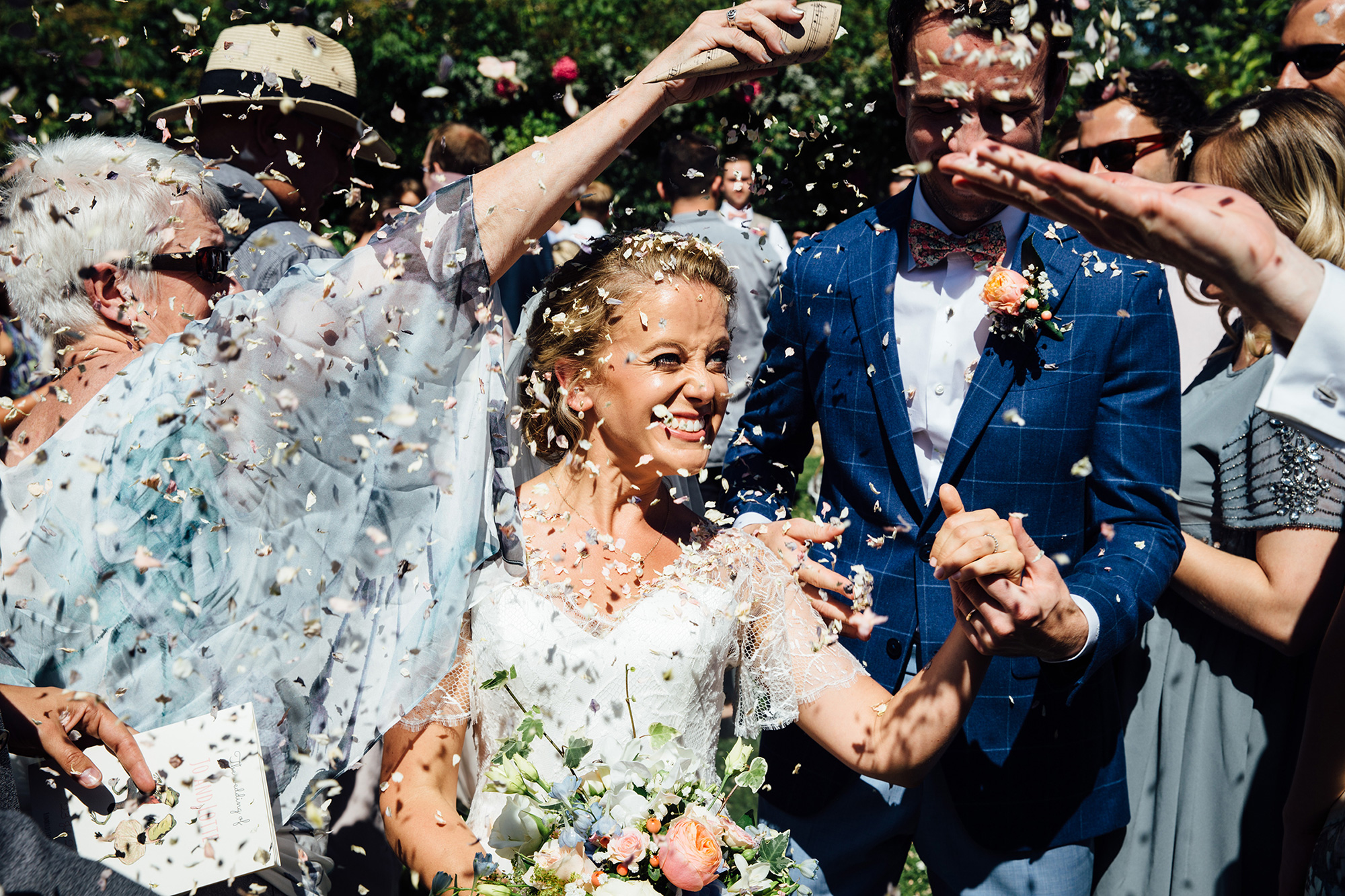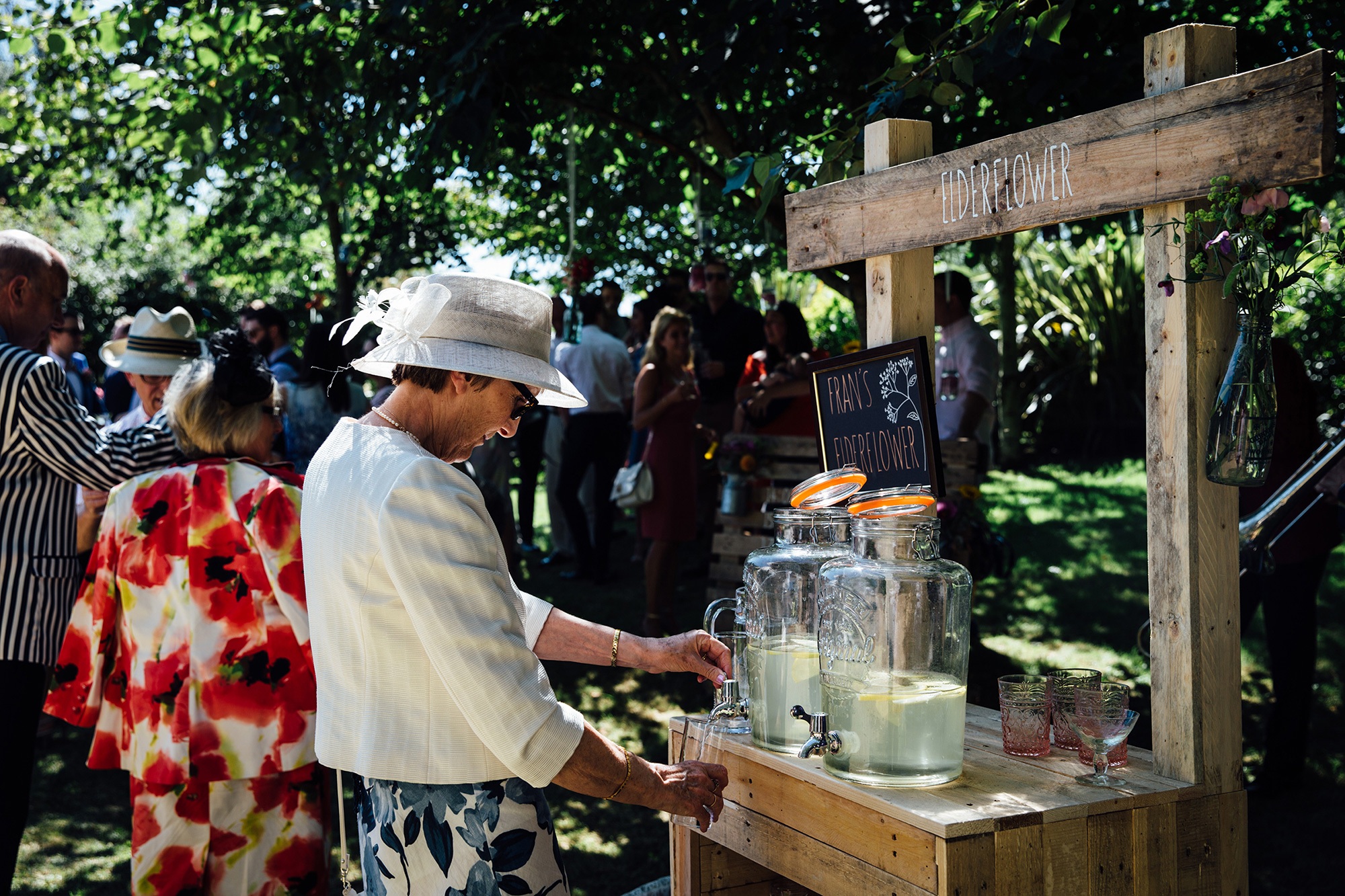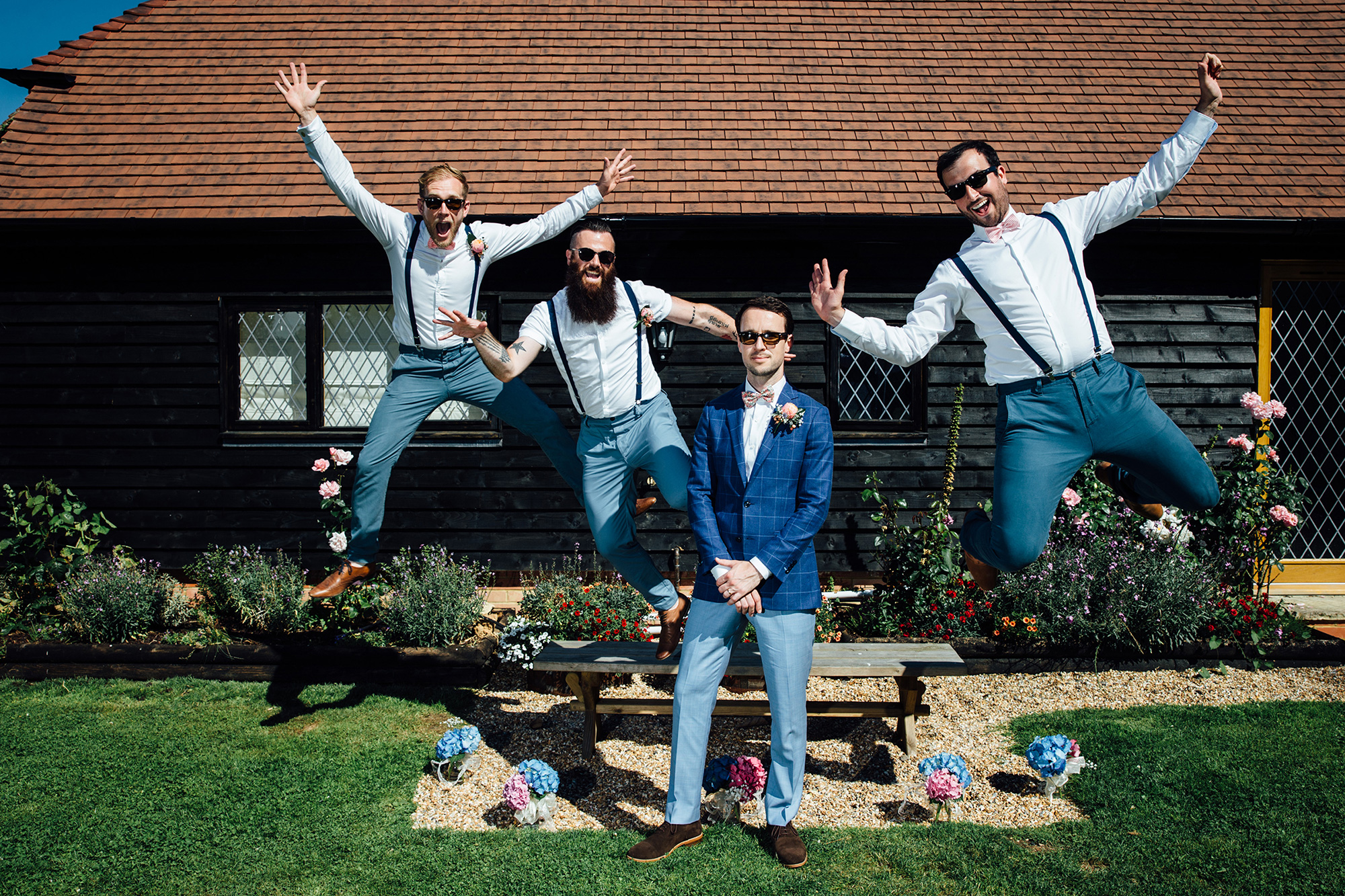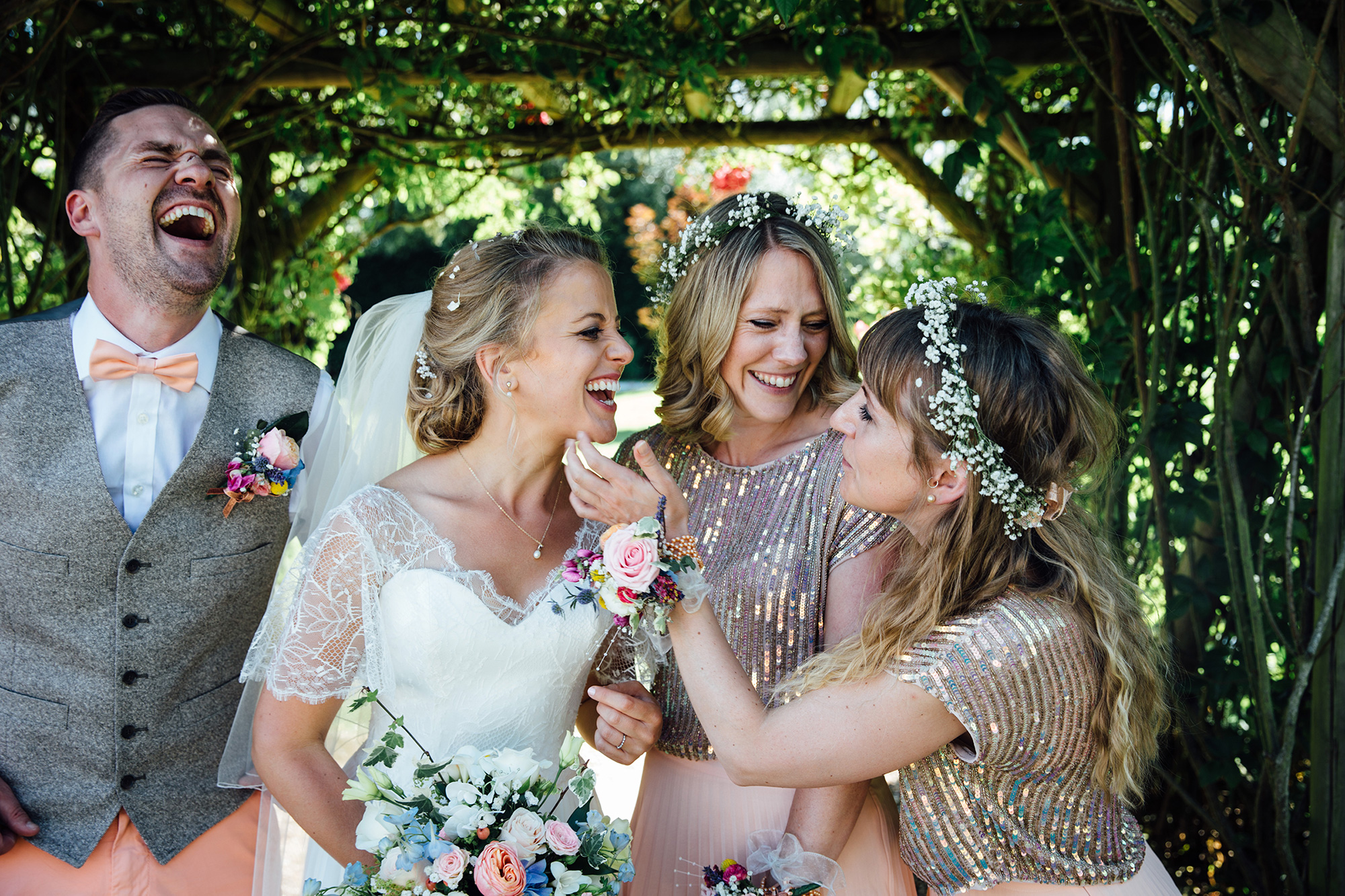 Jonathan's Auntie Wendy and her florist friend, Cheryl, provided the flowers for the day as a wedding gift. "They spent hours tirelessly making flower arrangements," Jo says. "It really made the venue look amazing."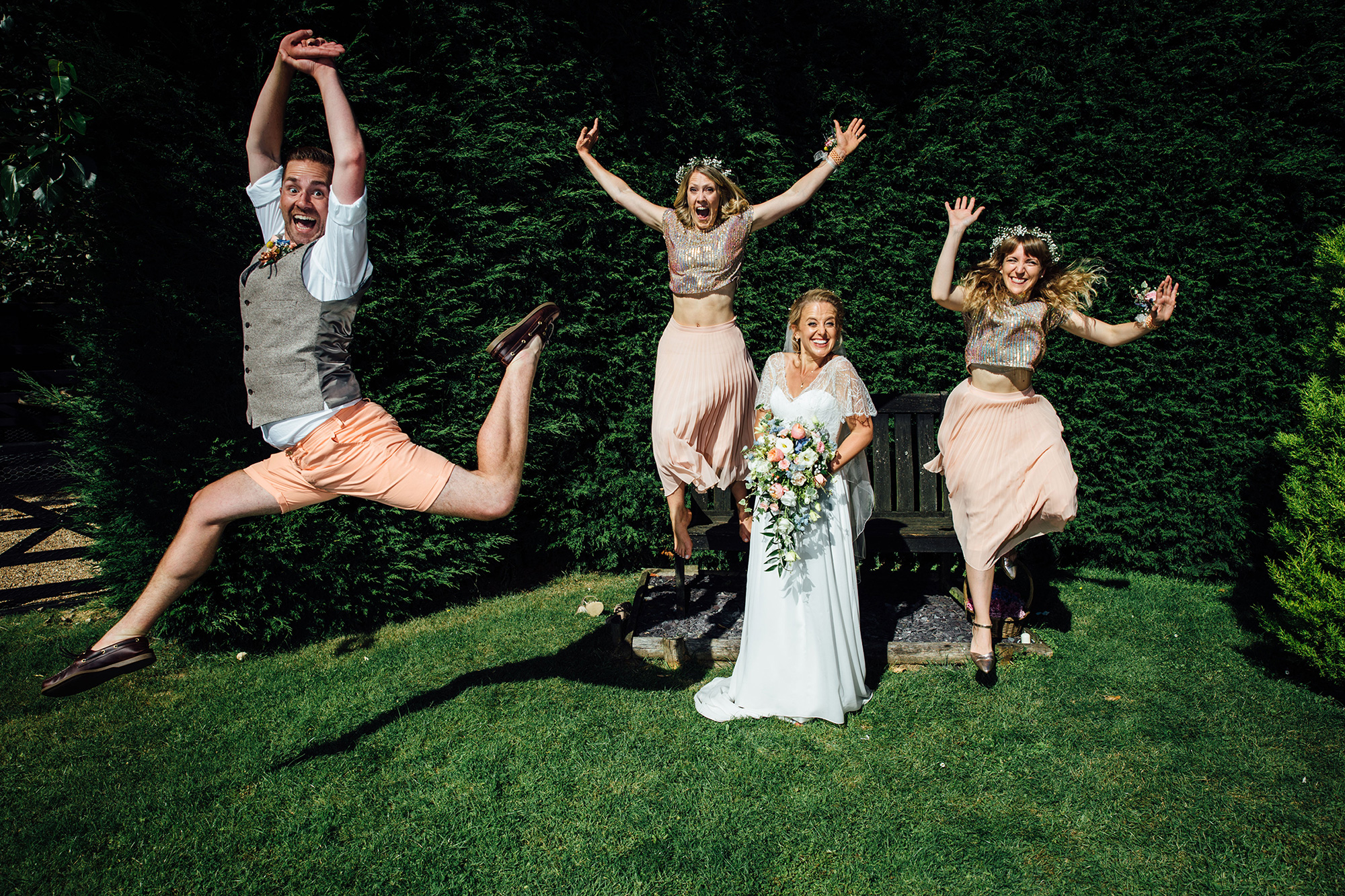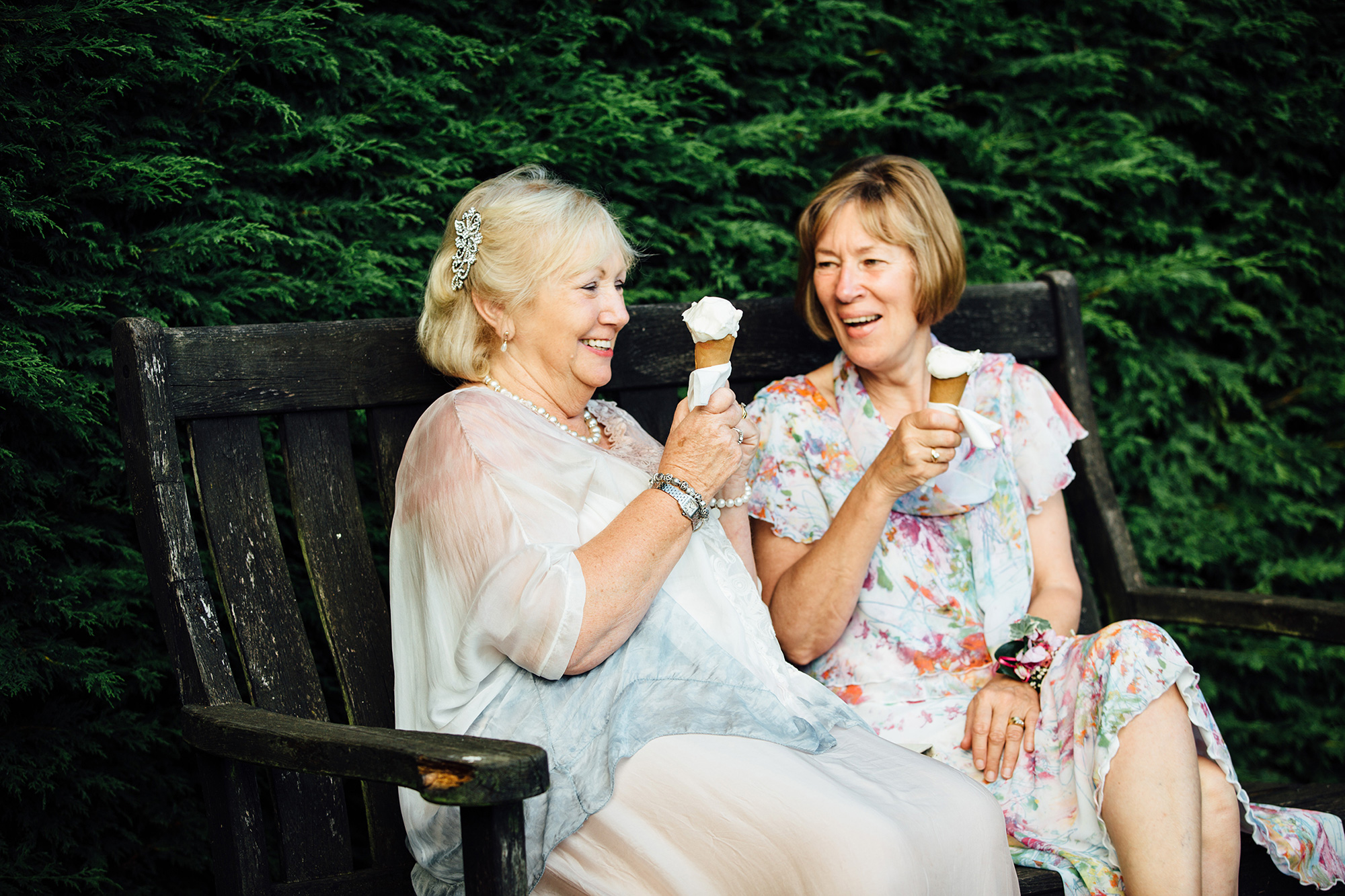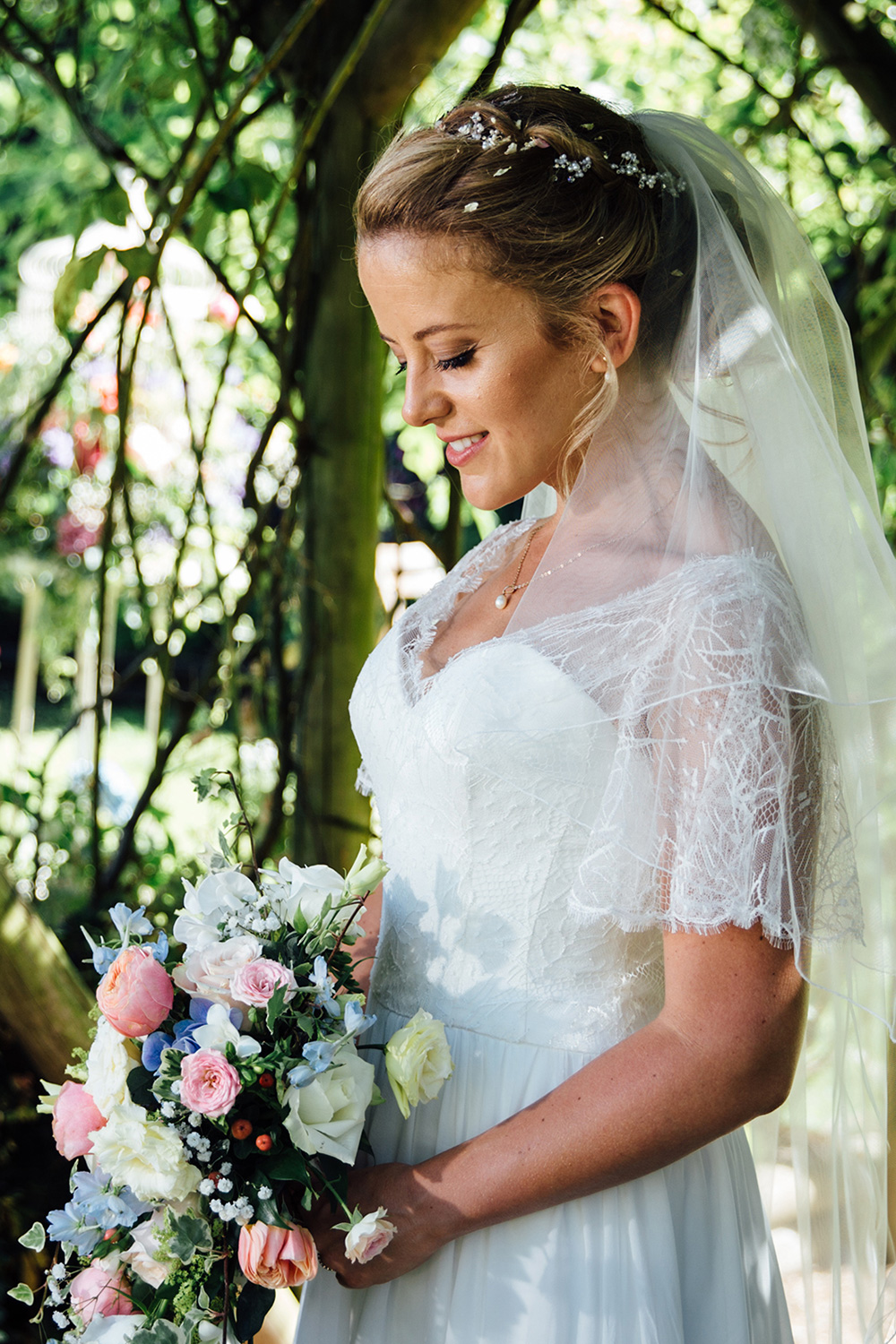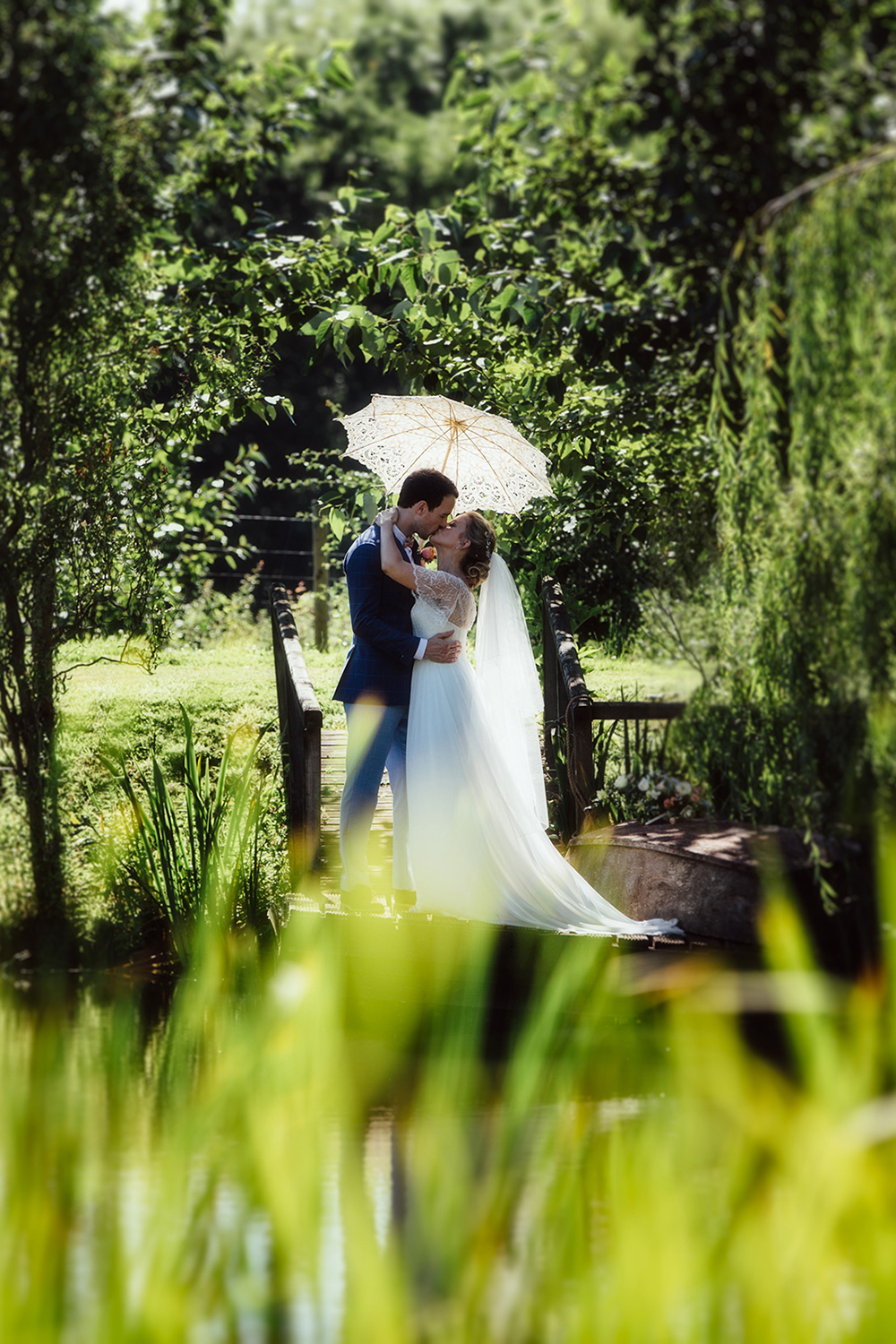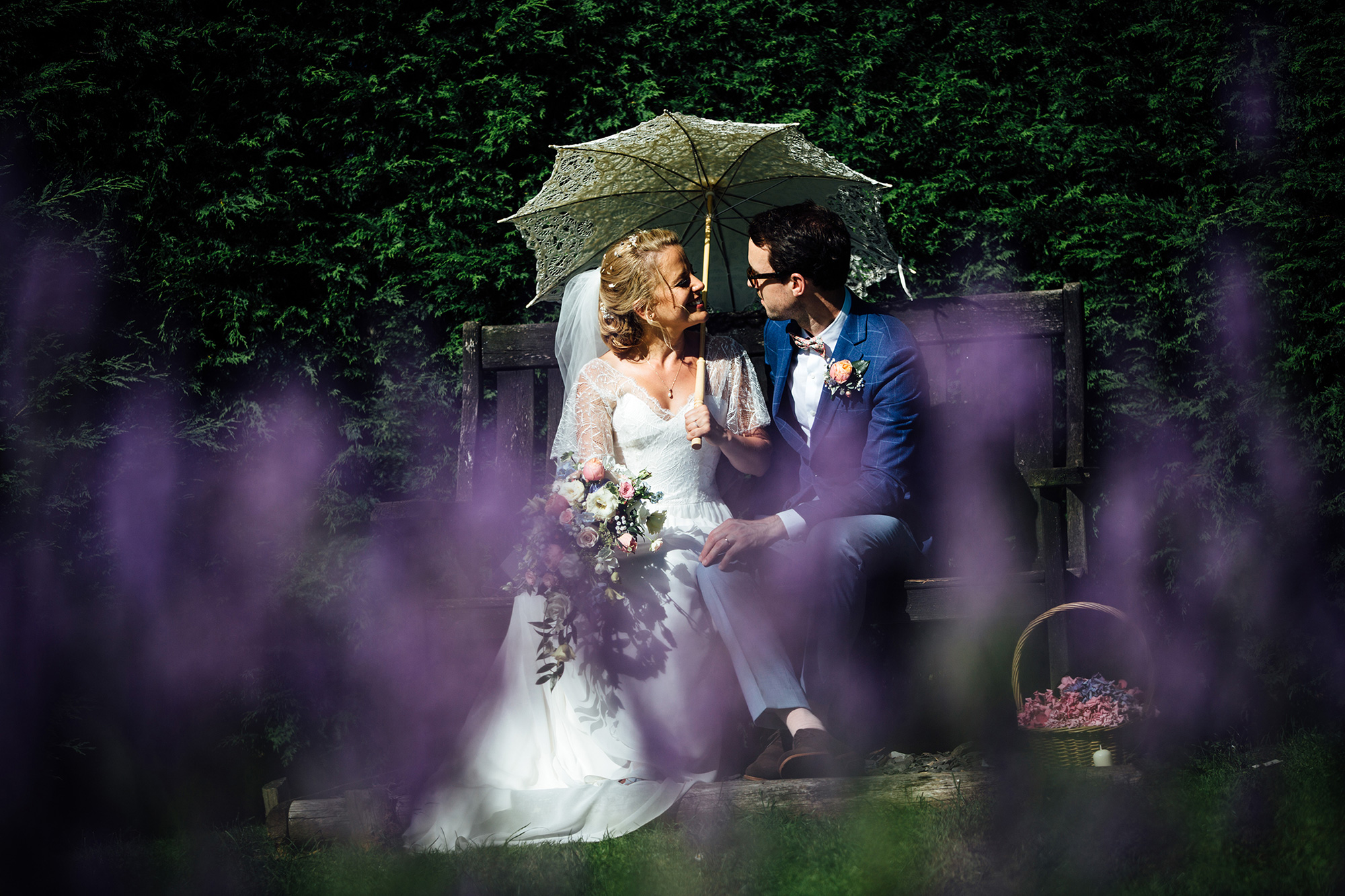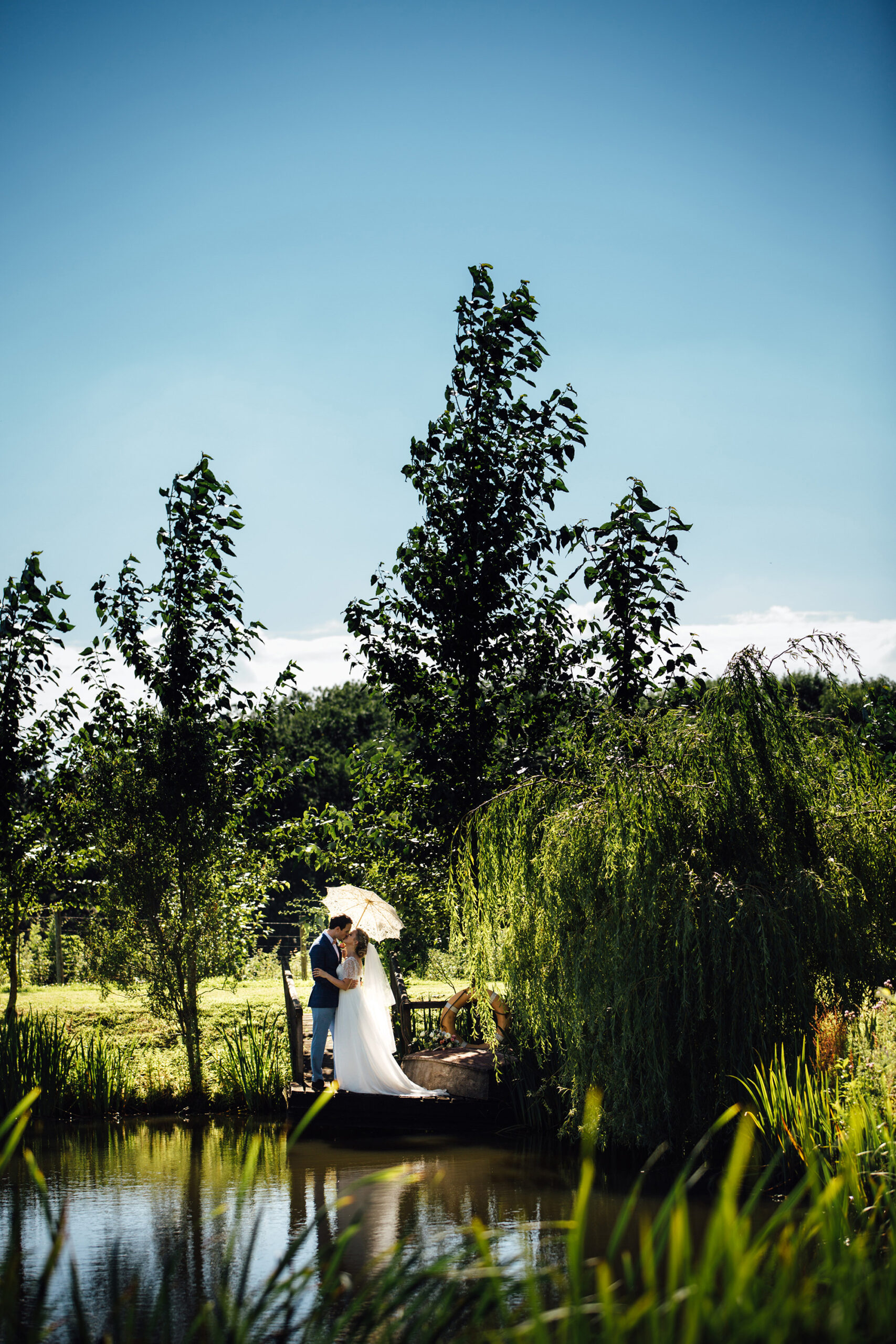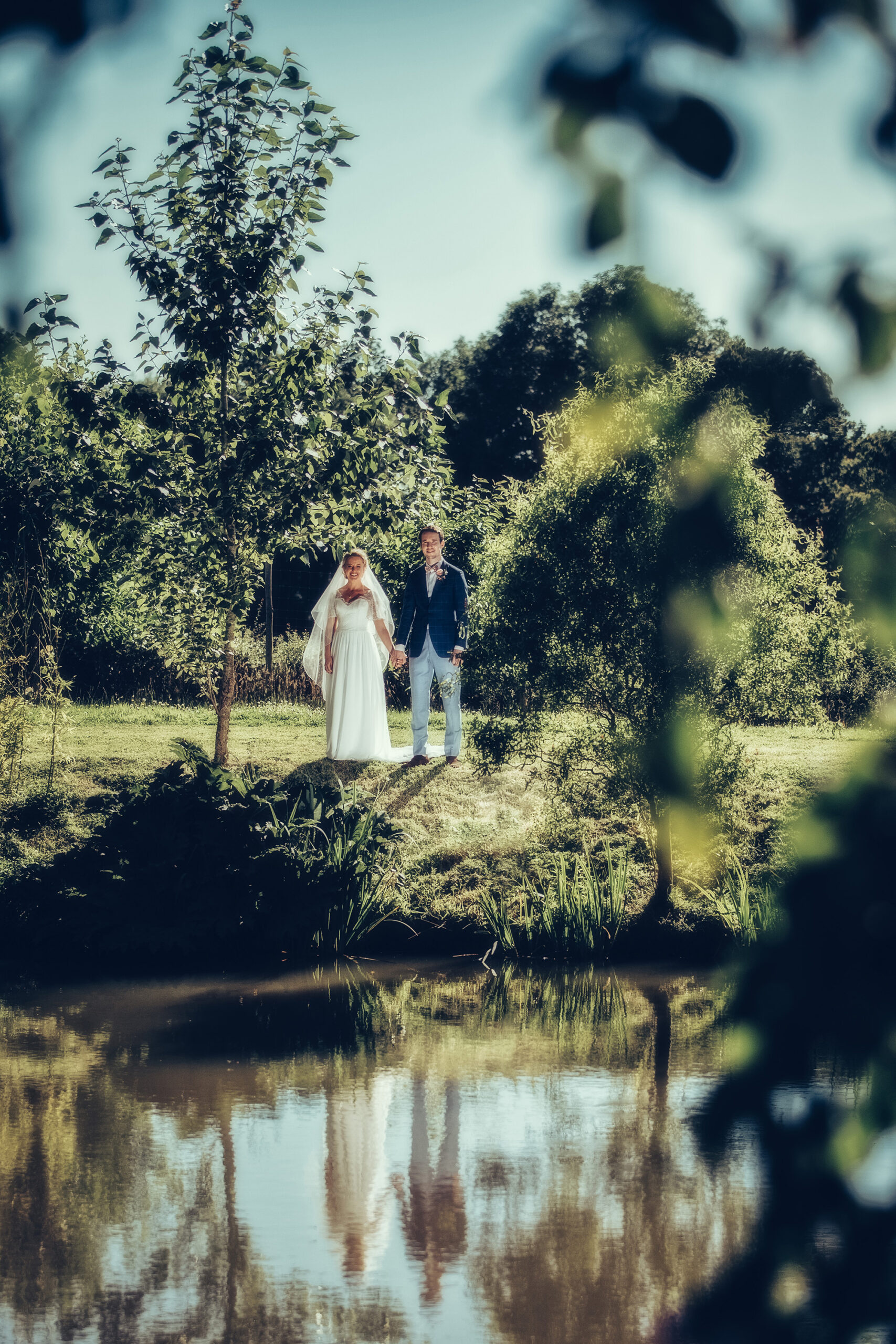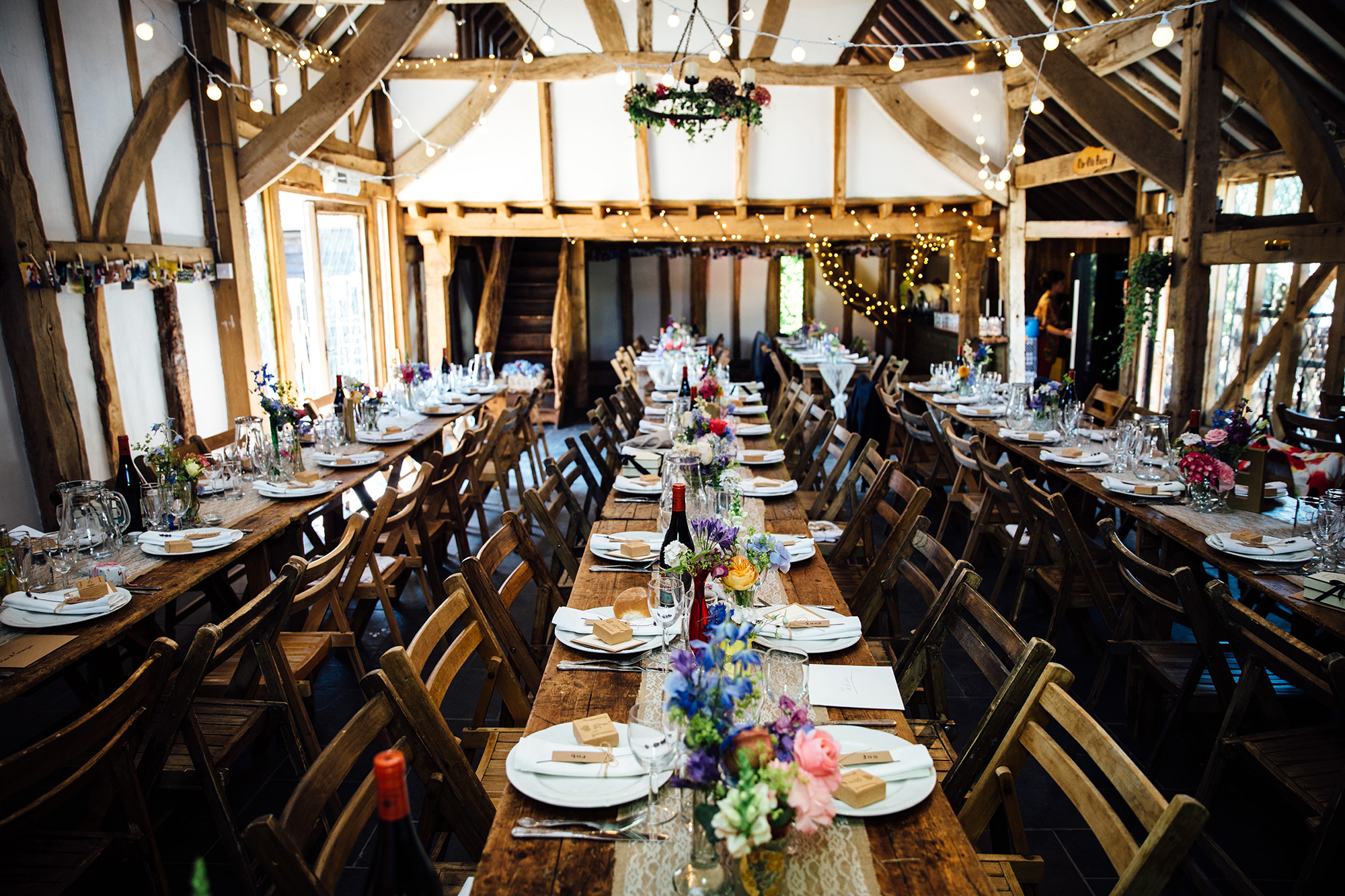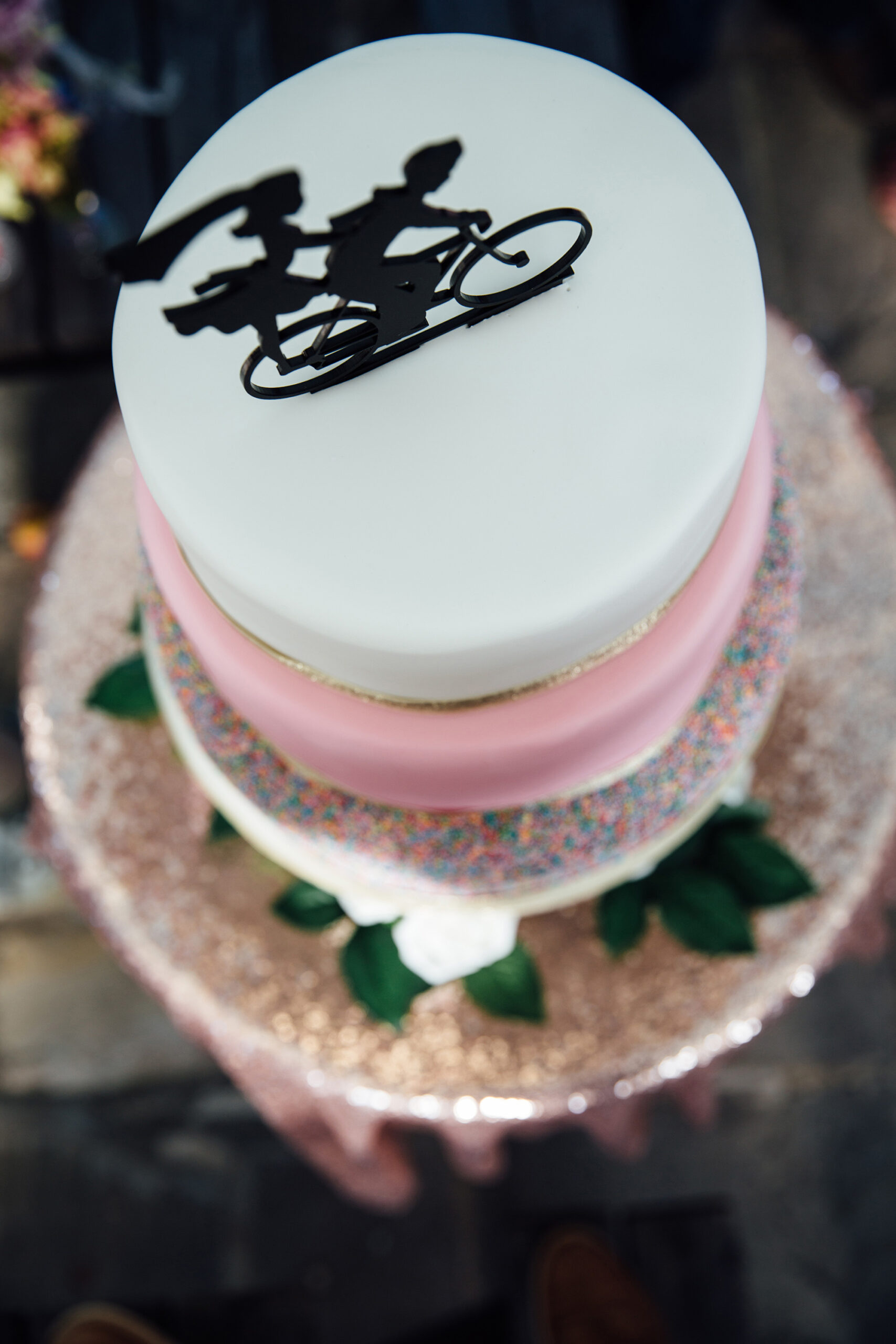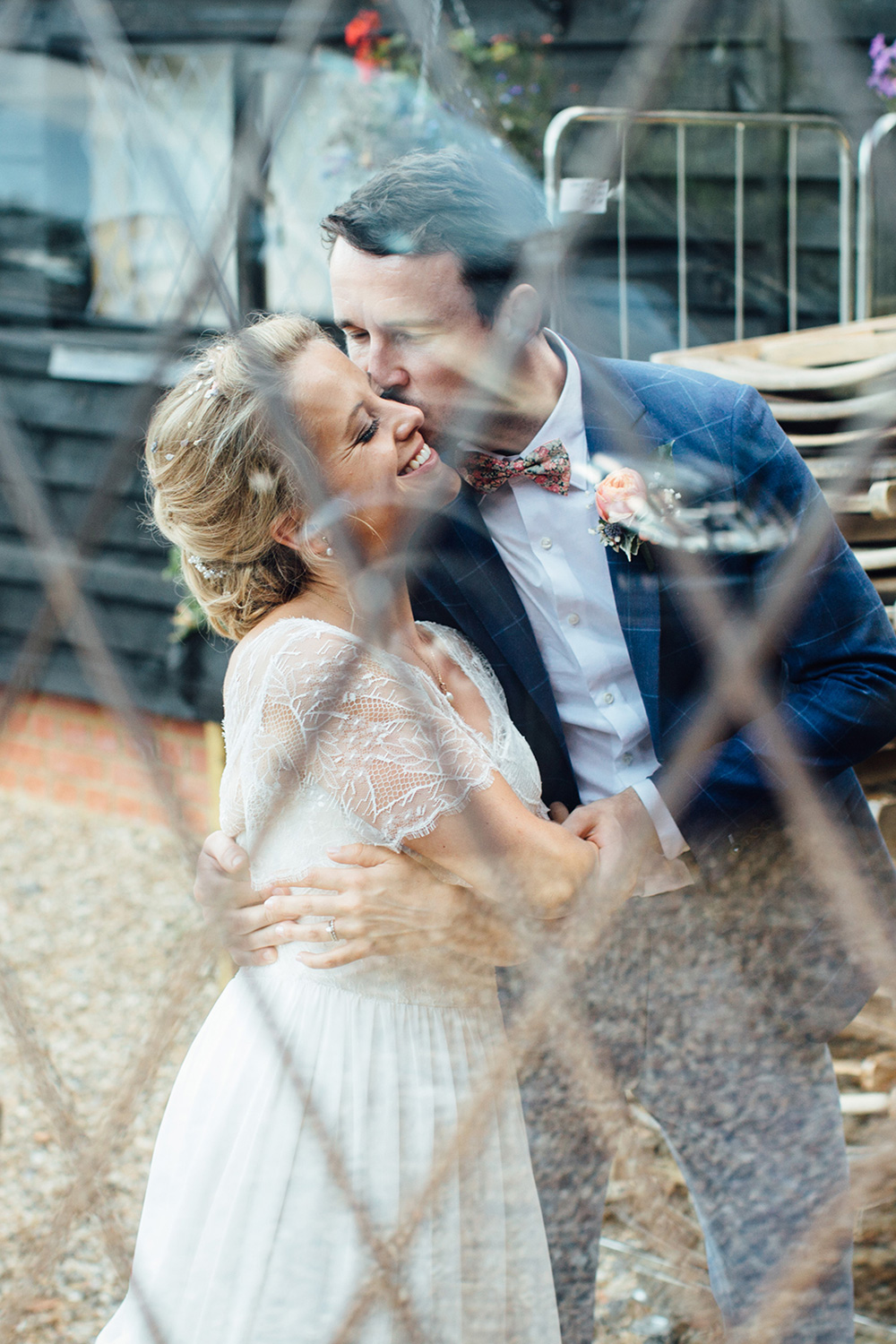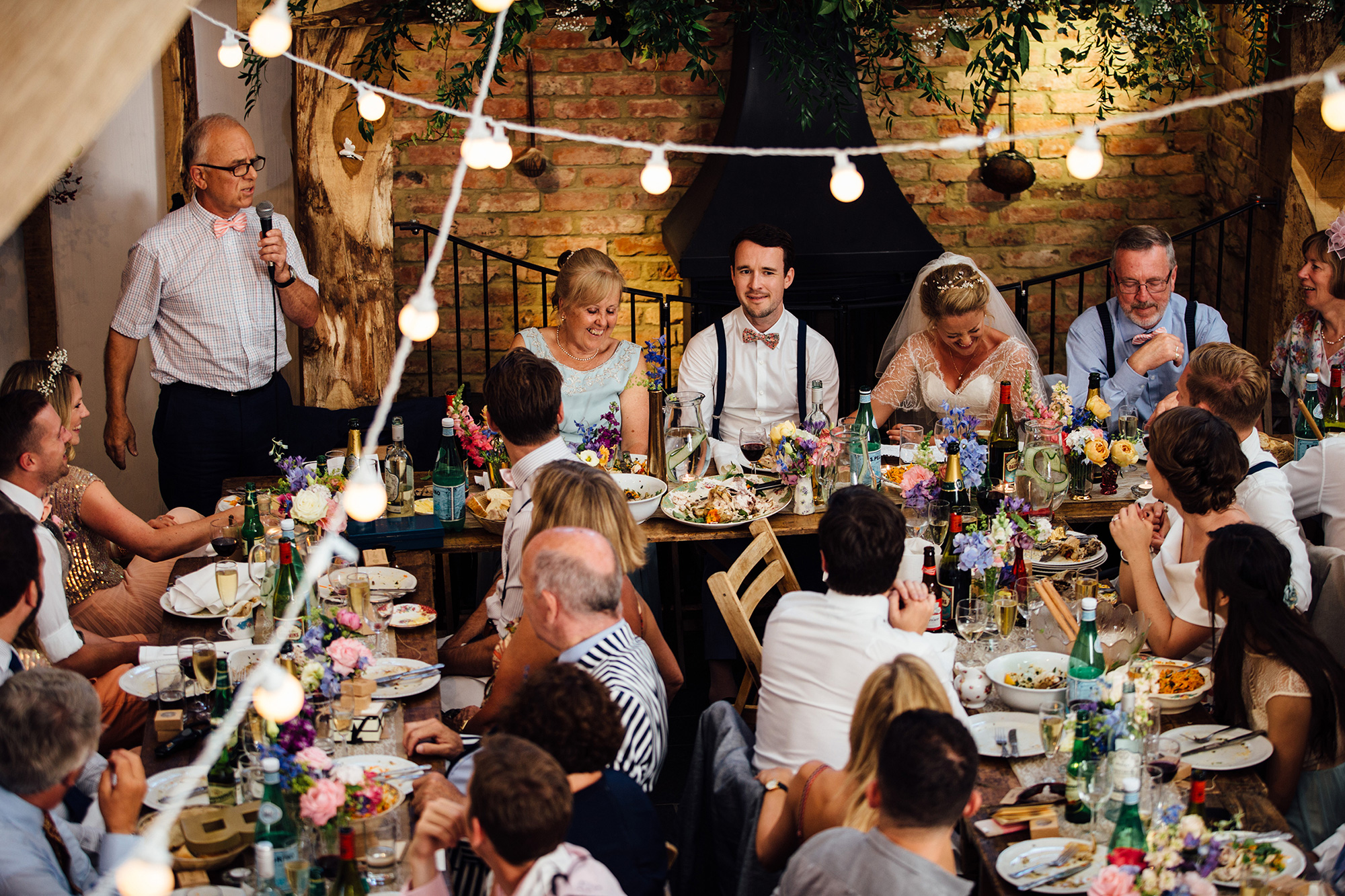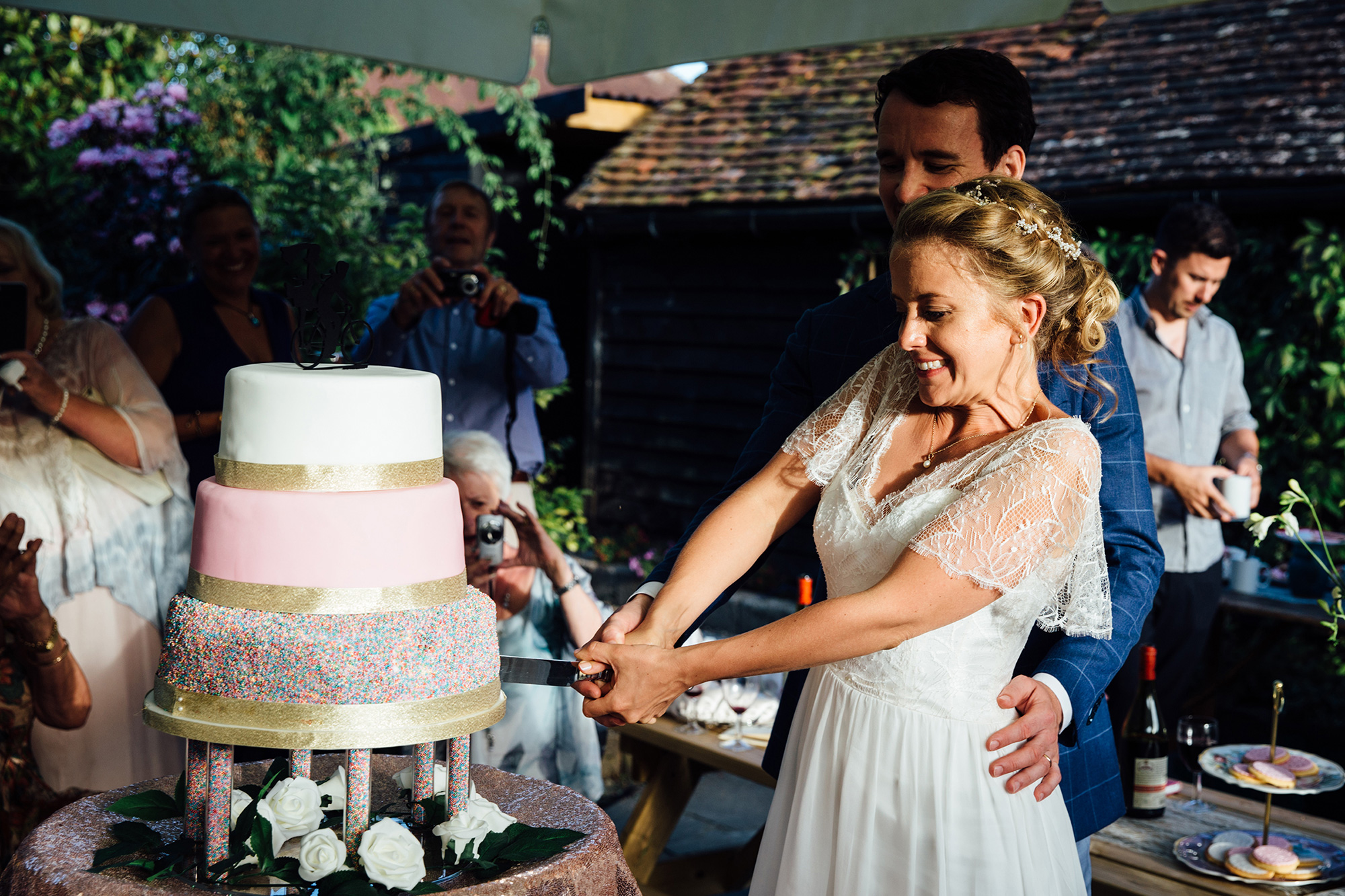 Always a brilliant Baker, Charlotte's Auntie Nanette made the cake as a wedding gift. "The cake was one layer chocolate, one layer vanilla sponge – we couldn't decide!"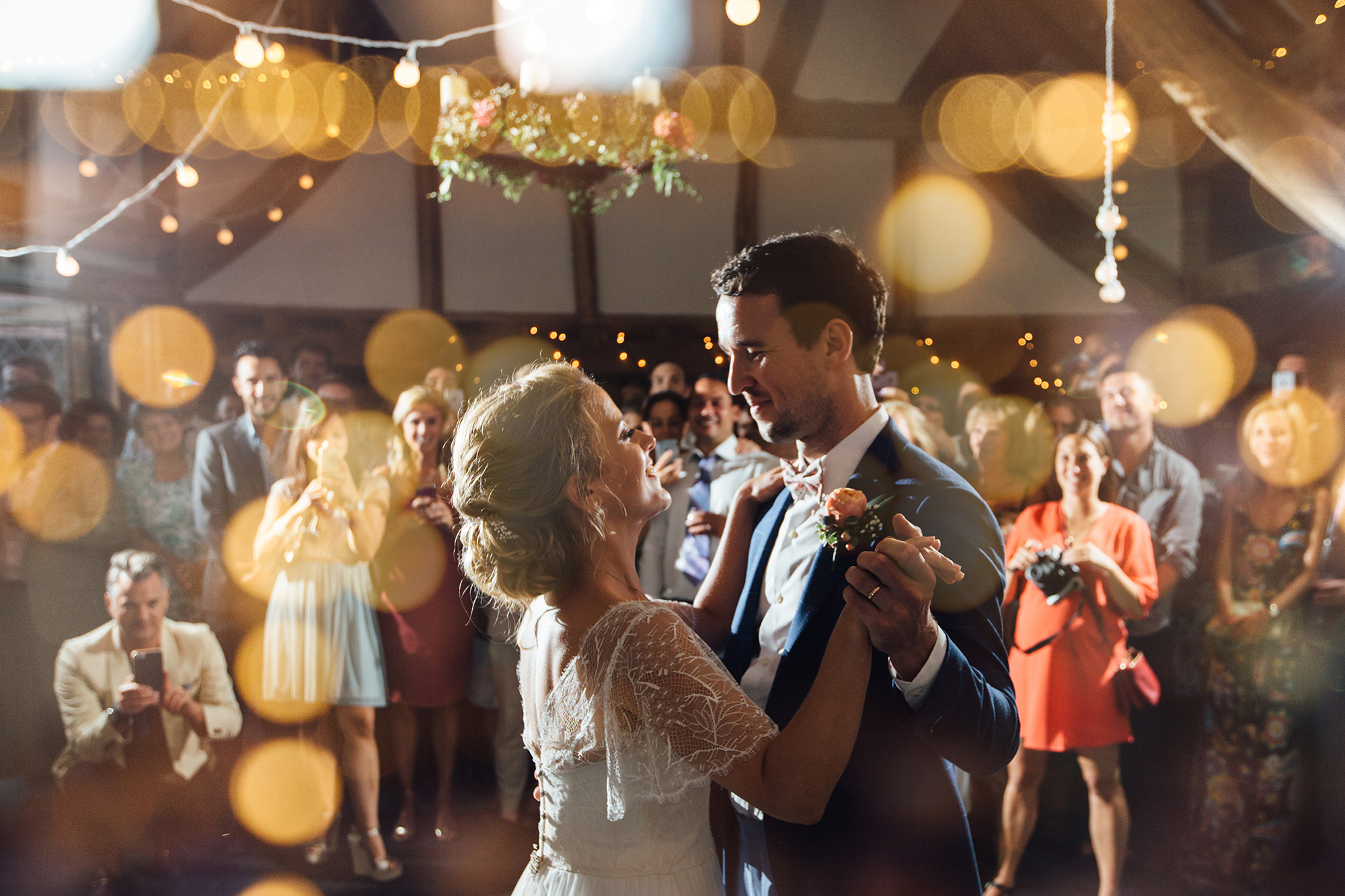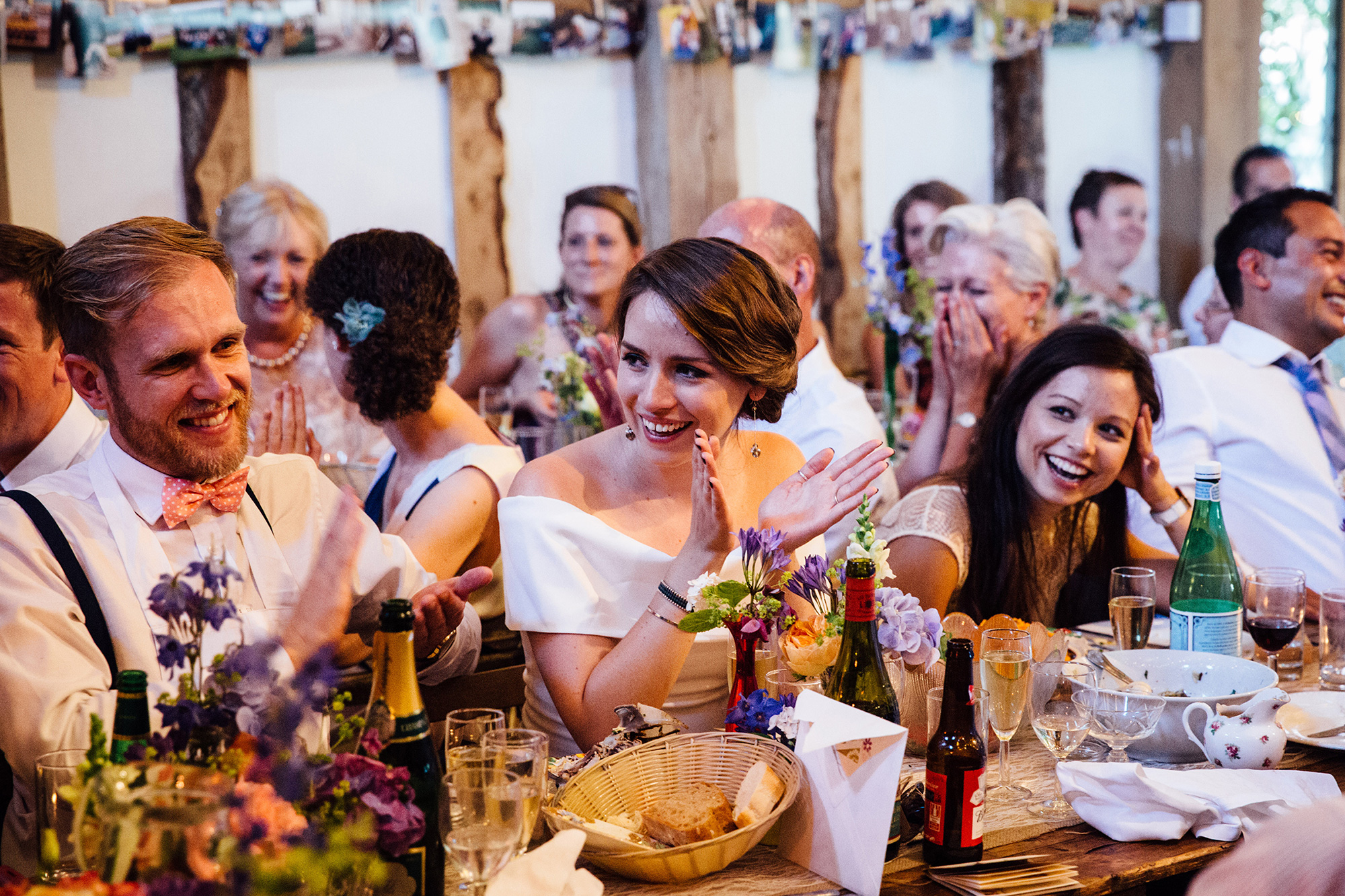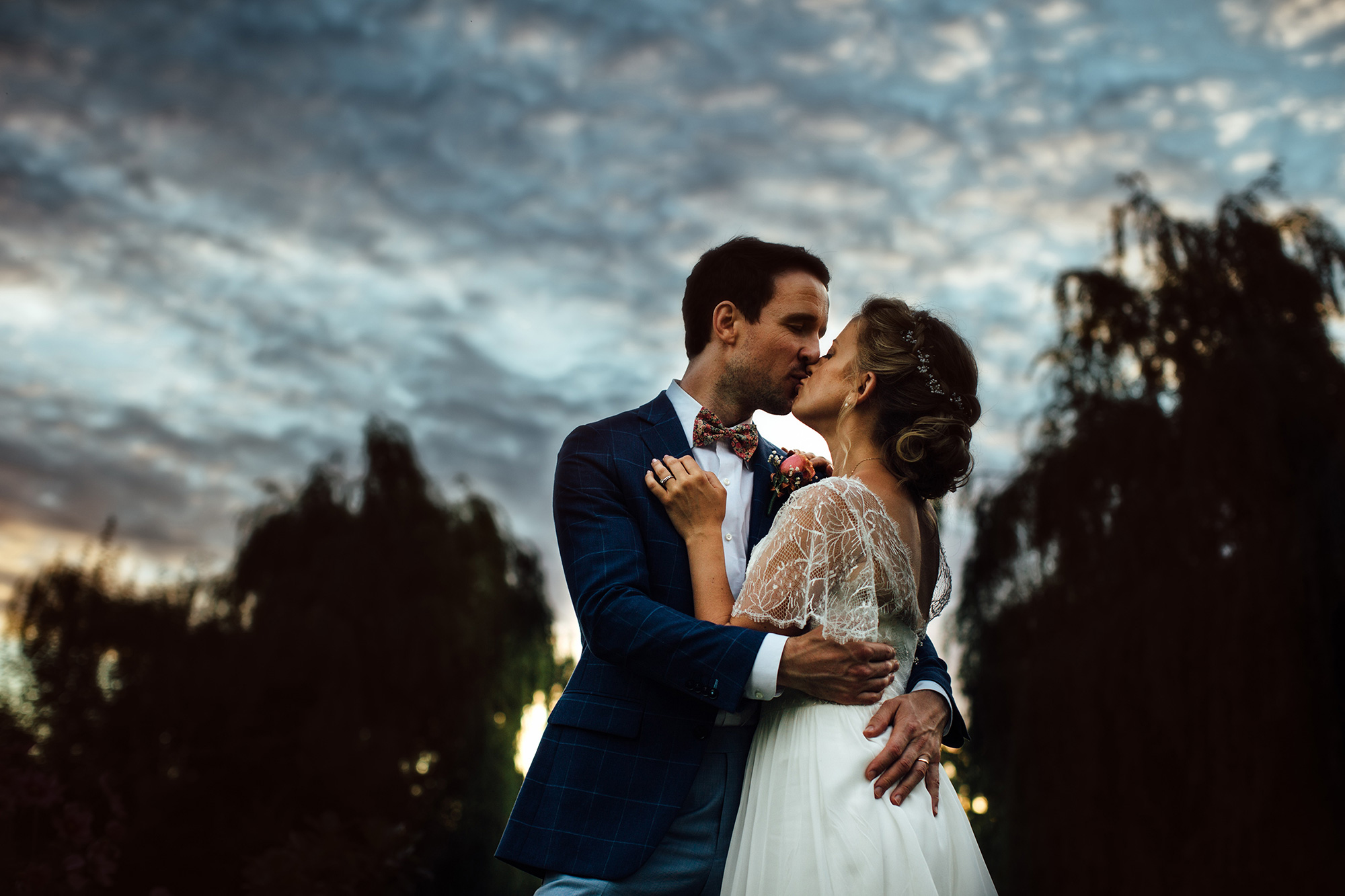 "We both really let our hair down, relaxed and embraced every minute."