count: 0
final comp type:
latest ending comp date:
todays date: 2022-01-26 12:01:47
this is when the voting should NOT show
2022-01-26 12:01:47 -
A decoy ring was just what Daniel Robb needed to ensure his proposal to Larni Hale came as a complete surprise.
On the couple's seventh anniversary Daniel, 27, presented Larni, 24, with a decoy promise ring, before whisking her away to her favourite spot, Umpherson Gardens in Mount Gambier, where he got down on one knee with the real sparkler.
Setting the date for September 20, 2014, Larni began planning a wedding at a venue fit for a princess with plenty of DIY details to keep costs down.
Months spent folding origami birds, hand-making hessian and lace table runners and scouring op shops and garage sales for teacups and vintage mirrors paid off at the couple's romantic wedding at Camelot Castle at Basket Range, South Australia.
"Camelot Castle is a beautiful venue with the stone work of the castle walls and the gardens," Larni says.
Her beautiful but budget-conscious day for 47 guests could be an inspiration to other couples.
"We feel our wedding is a great example to other couples who are planning a budget wedding or even for the crafty bride who loves DIY."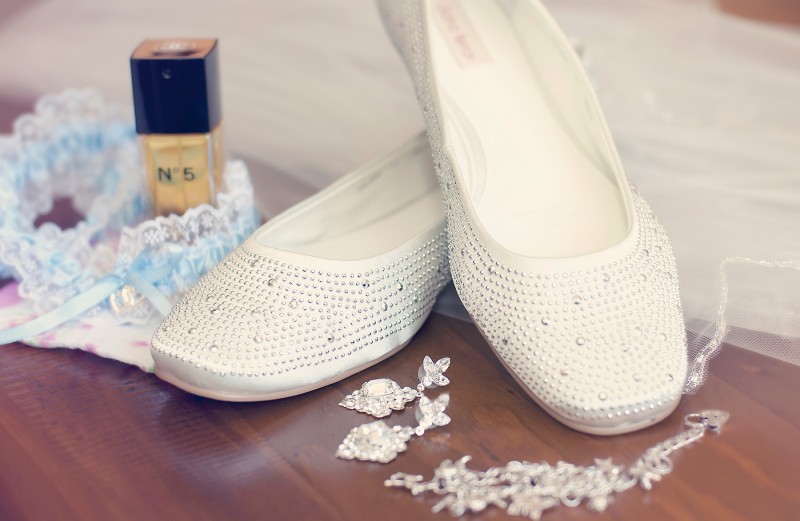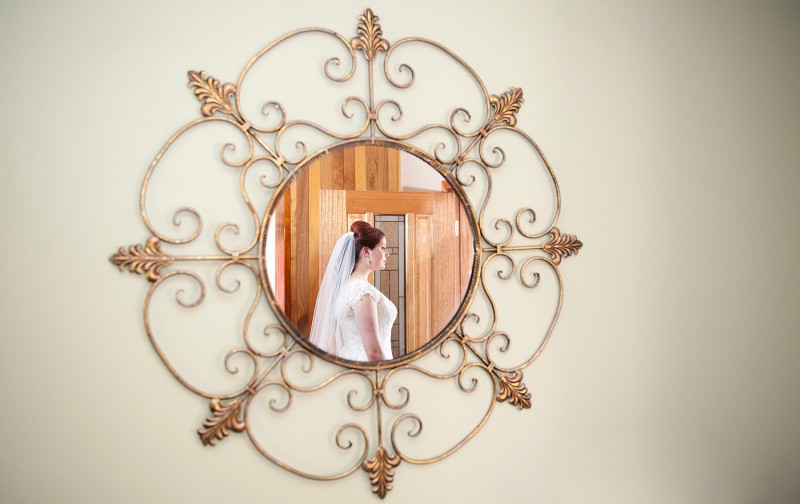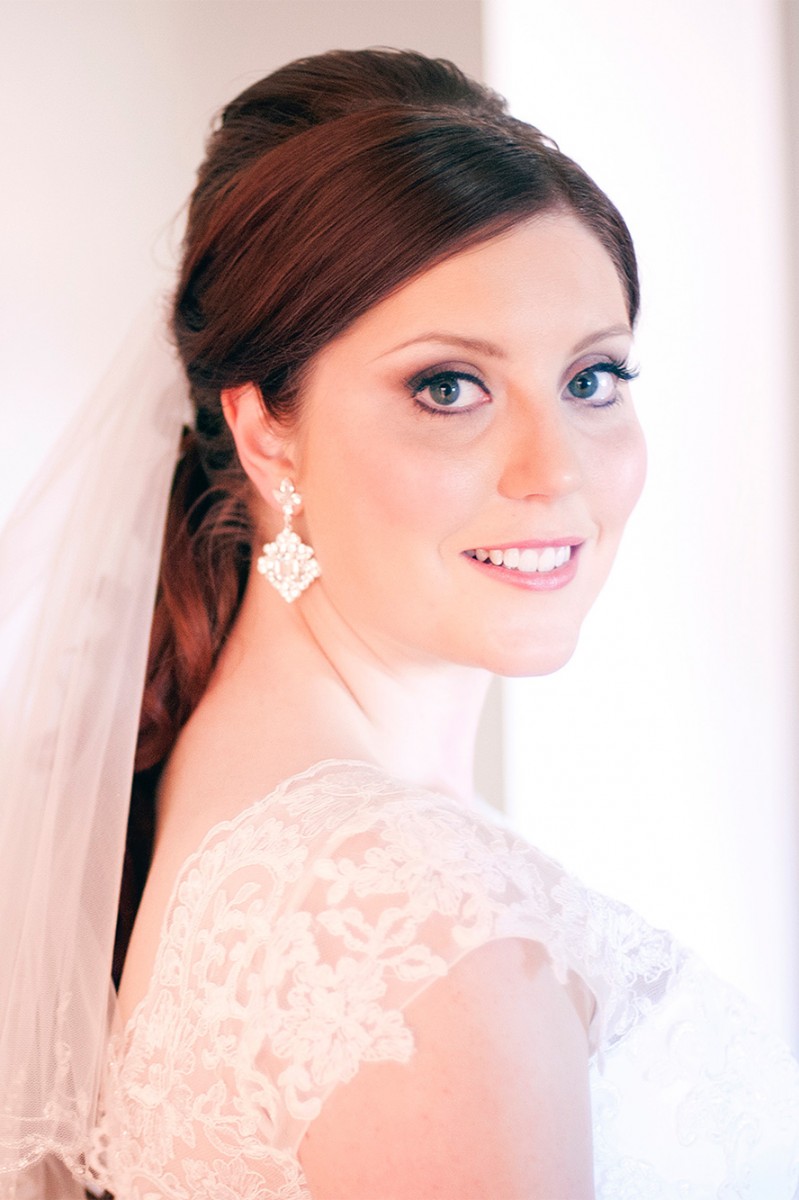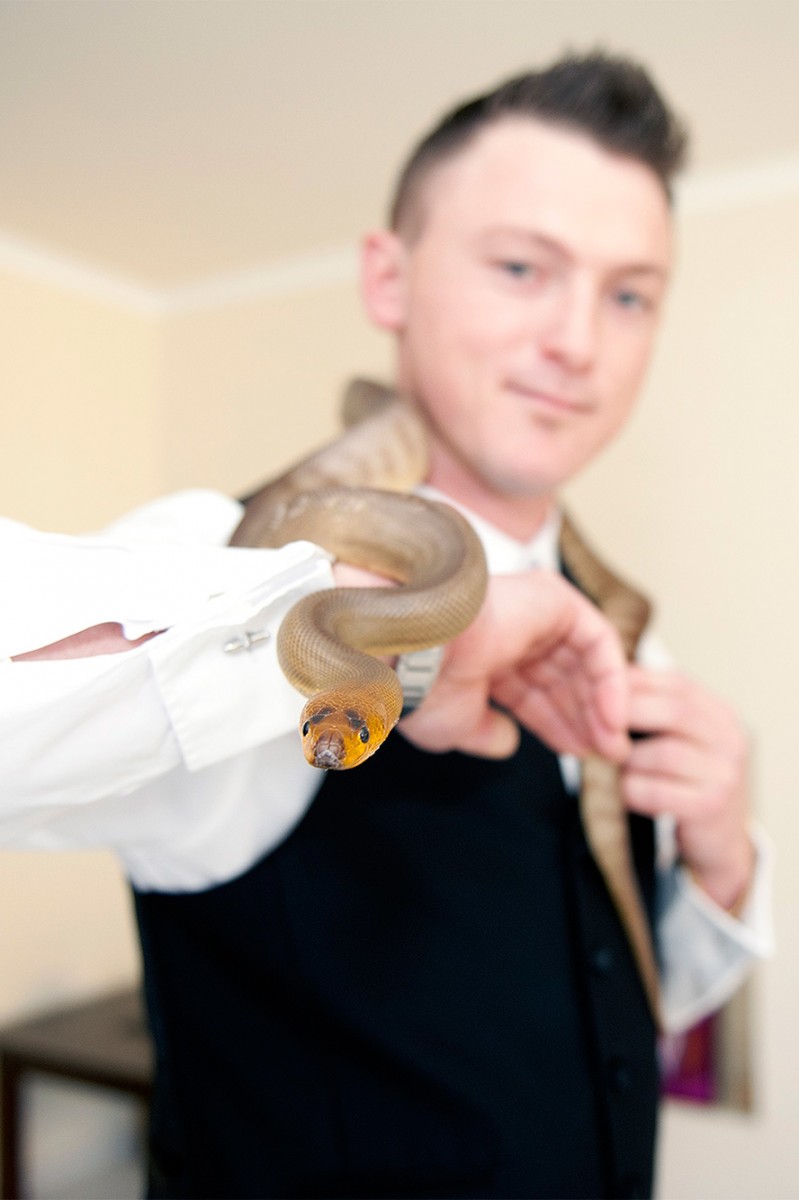 What Daniel admires most about Larni is her kindness to others and her love for her family and friends. Larni says Daniel's best qualities are his willingness to help family and friends and always being there to support Larni.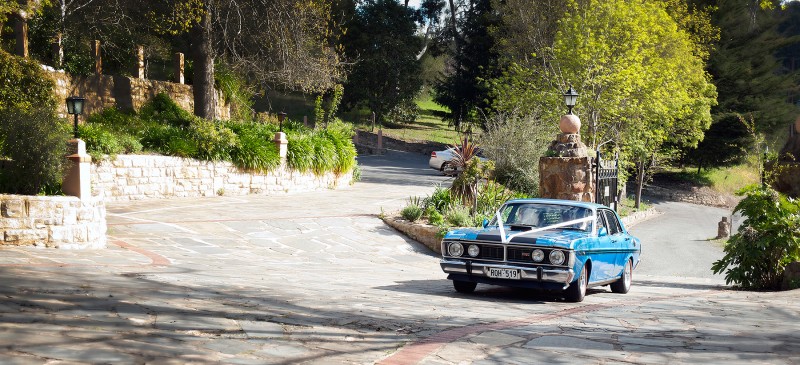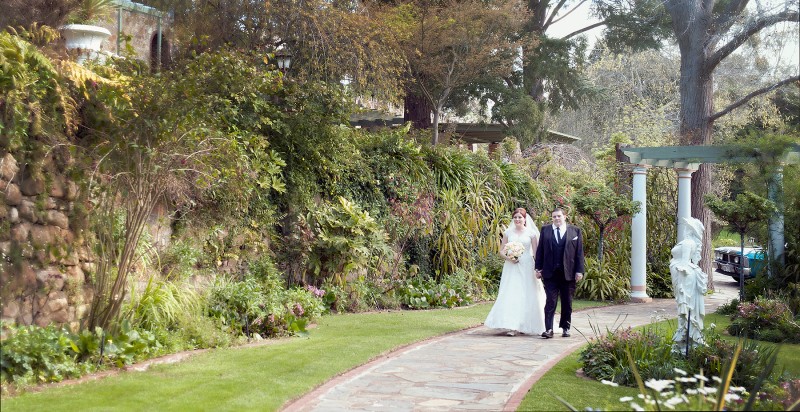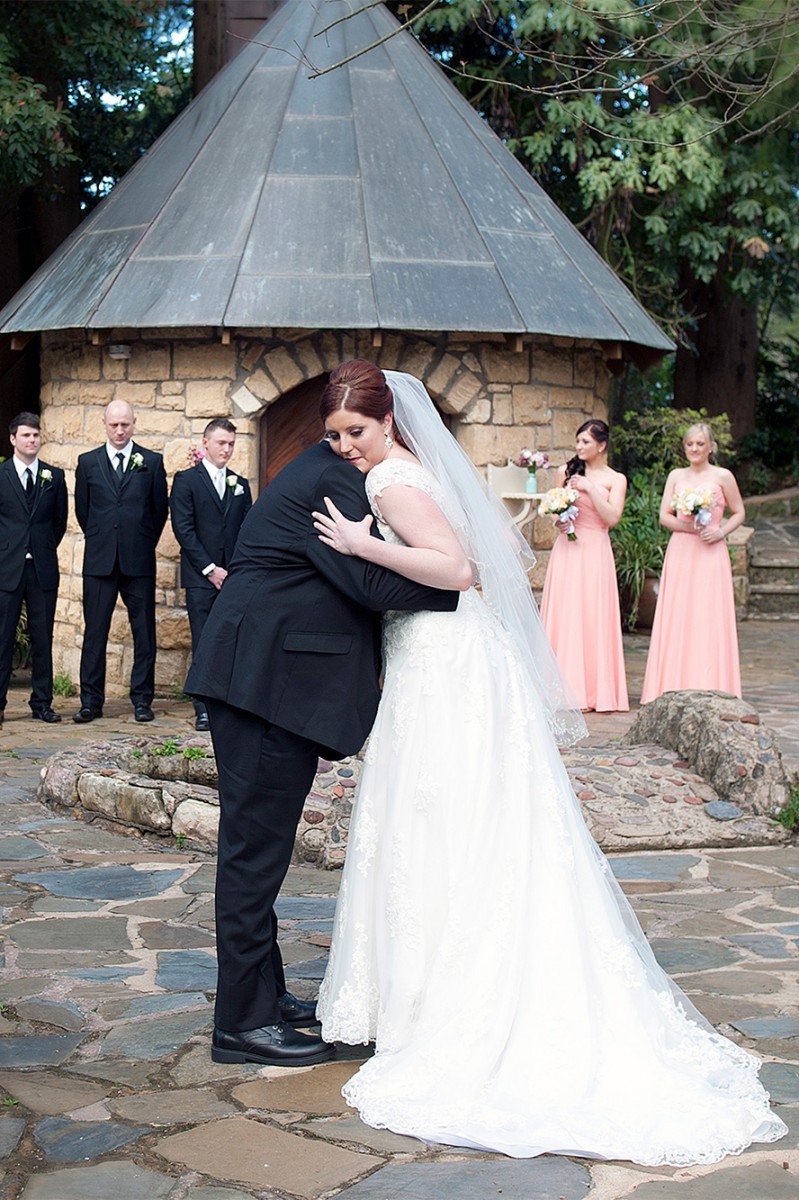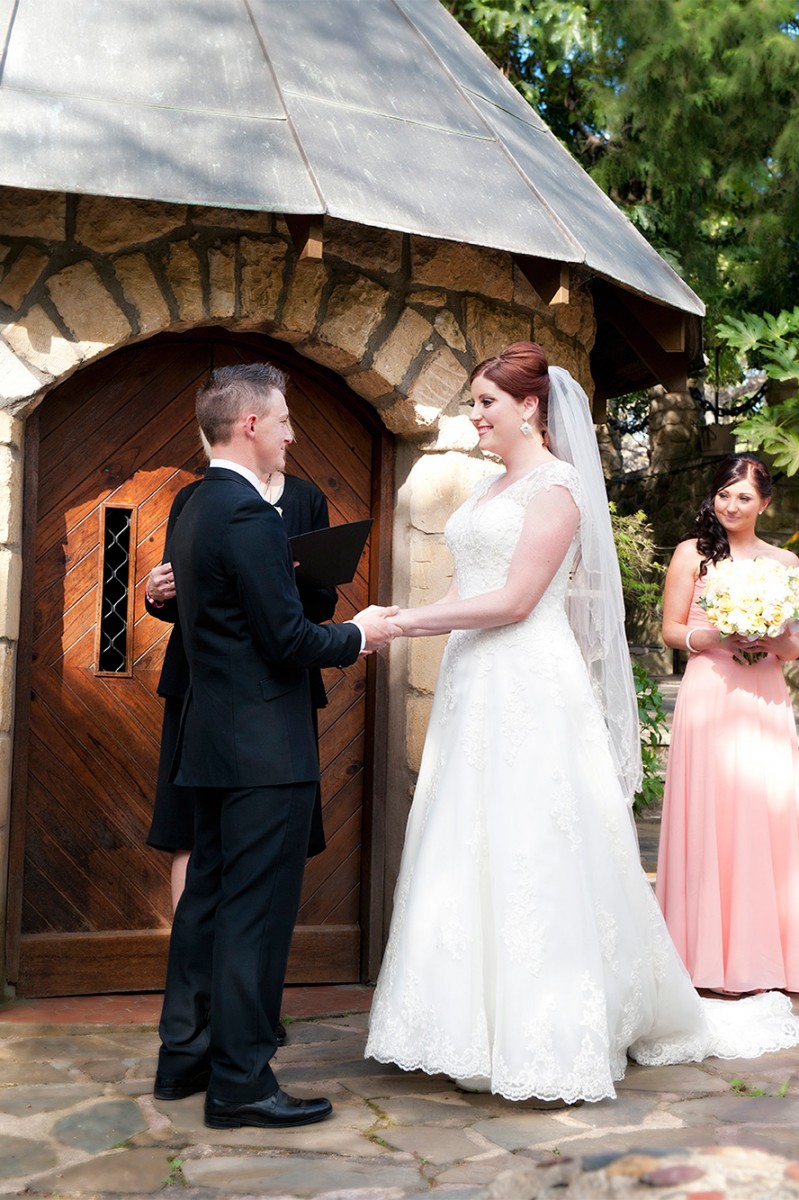 Larni wowed in a Fiore Couture gown from Adelaide Brides & Bloom that featured lace shoulders and a full A-line skirt.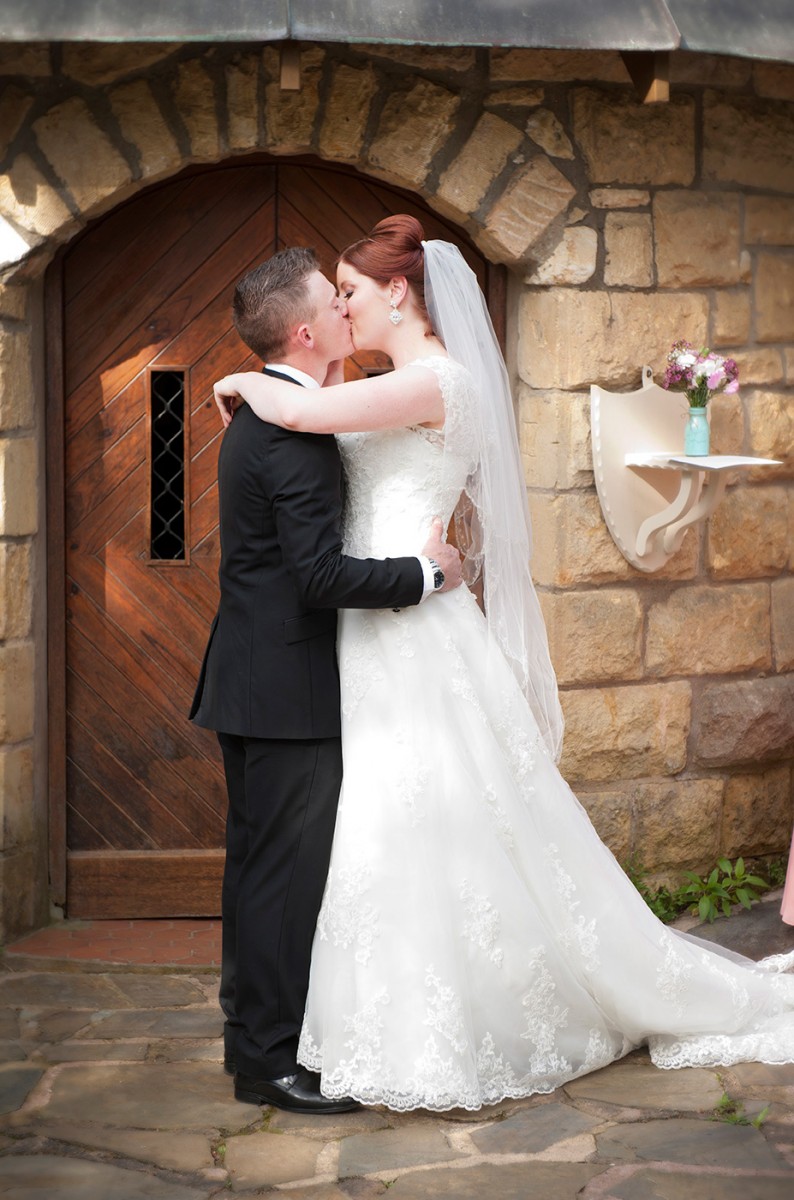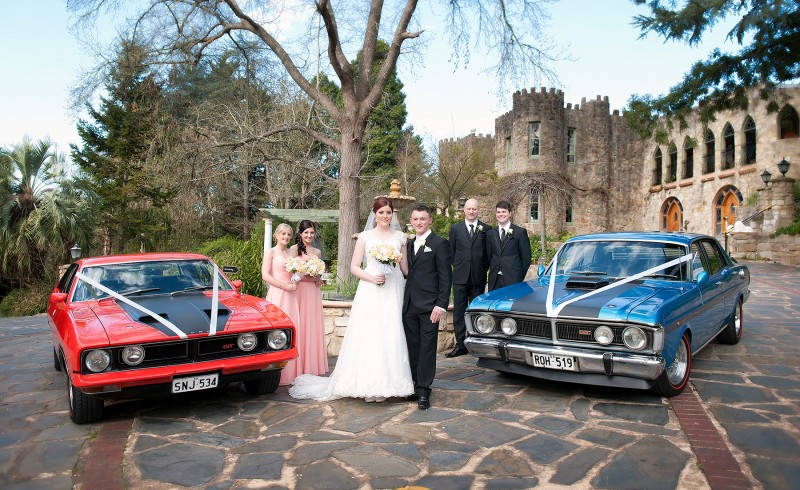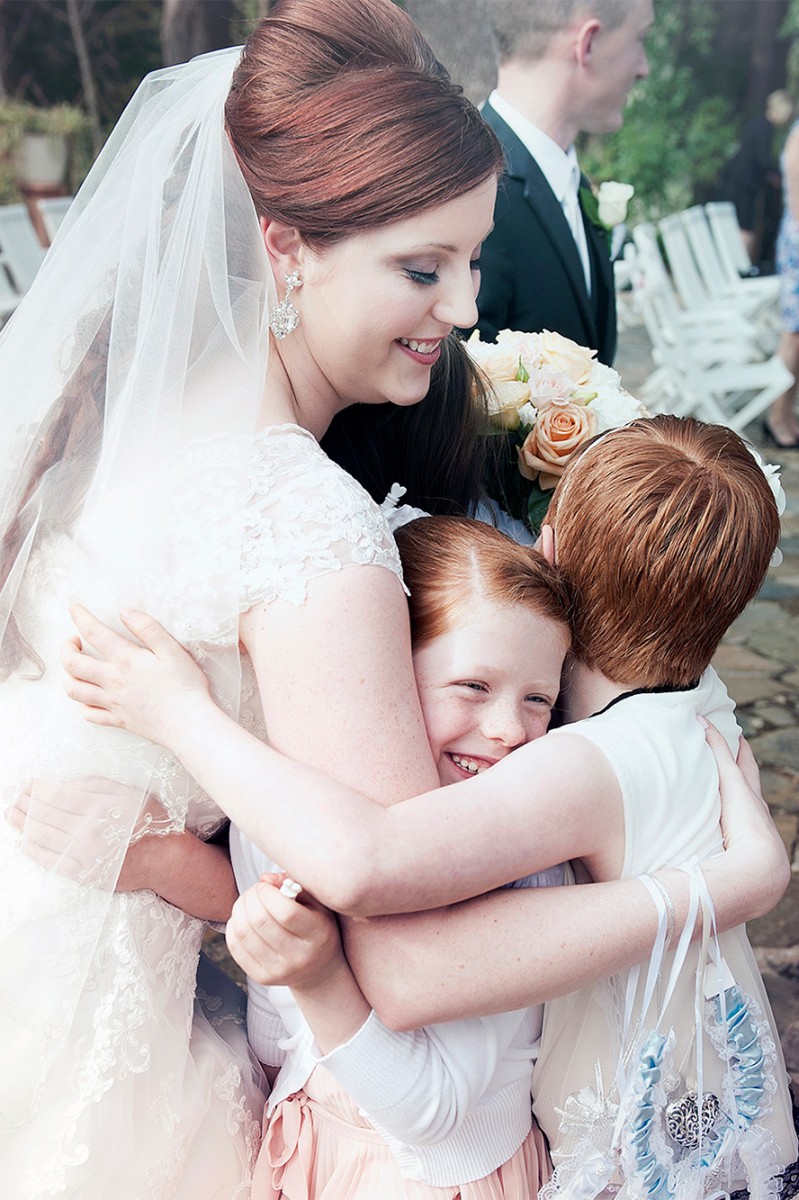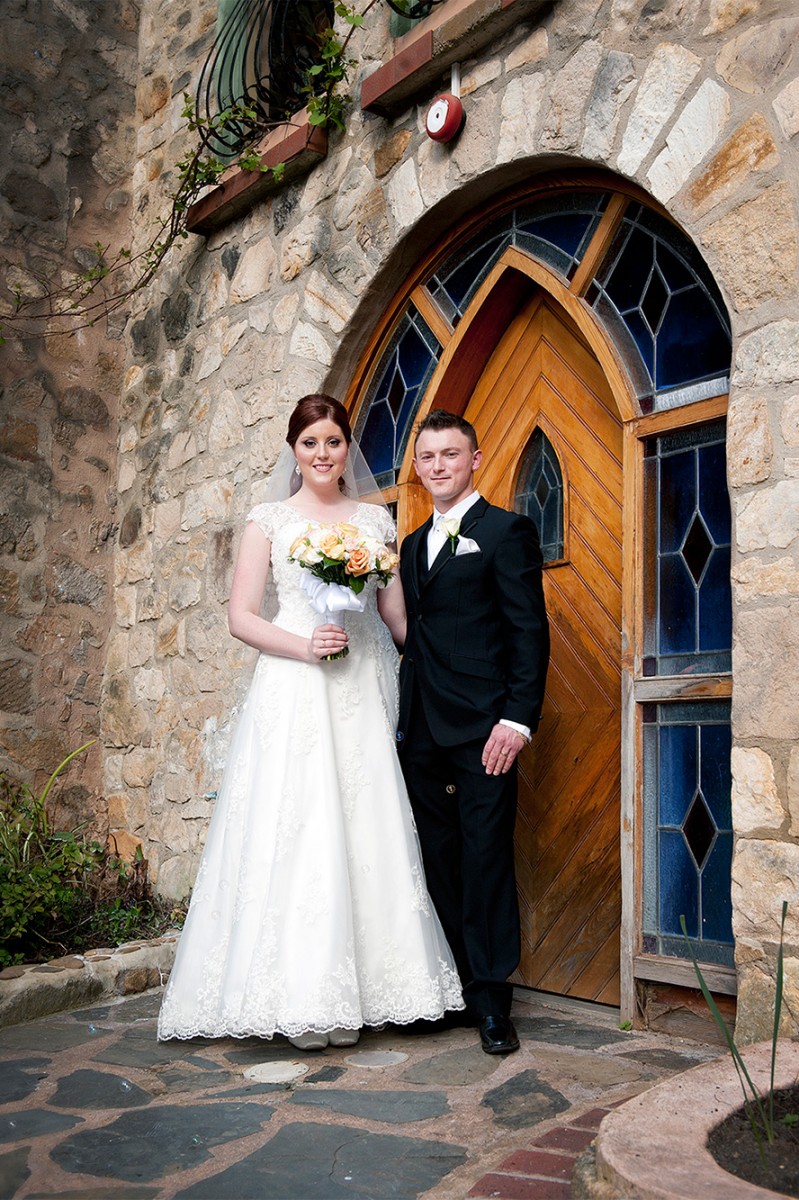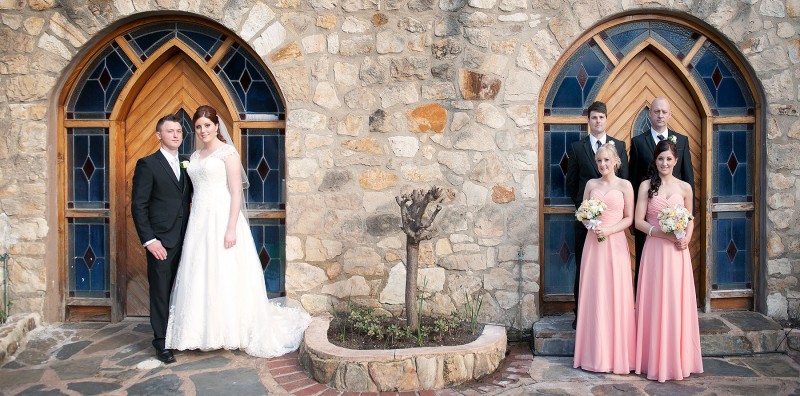 Camelot Castle made for some stunning photography of the day.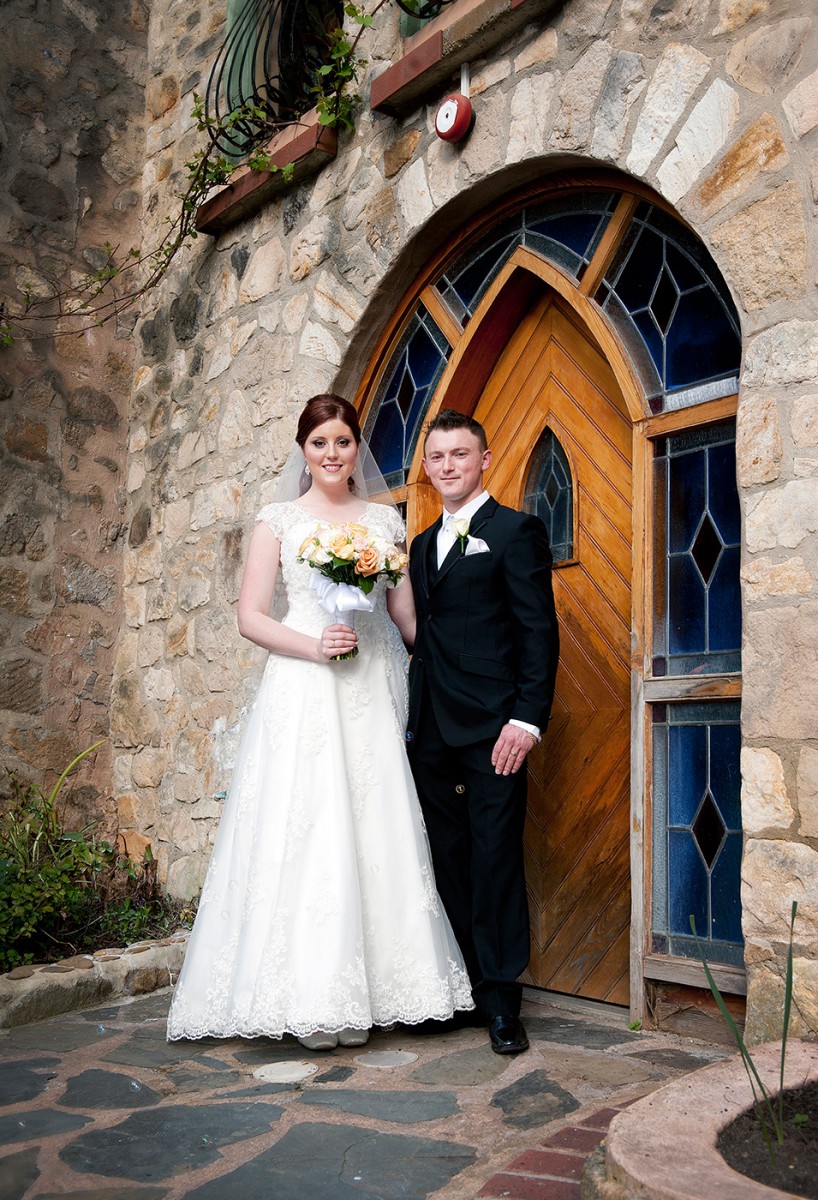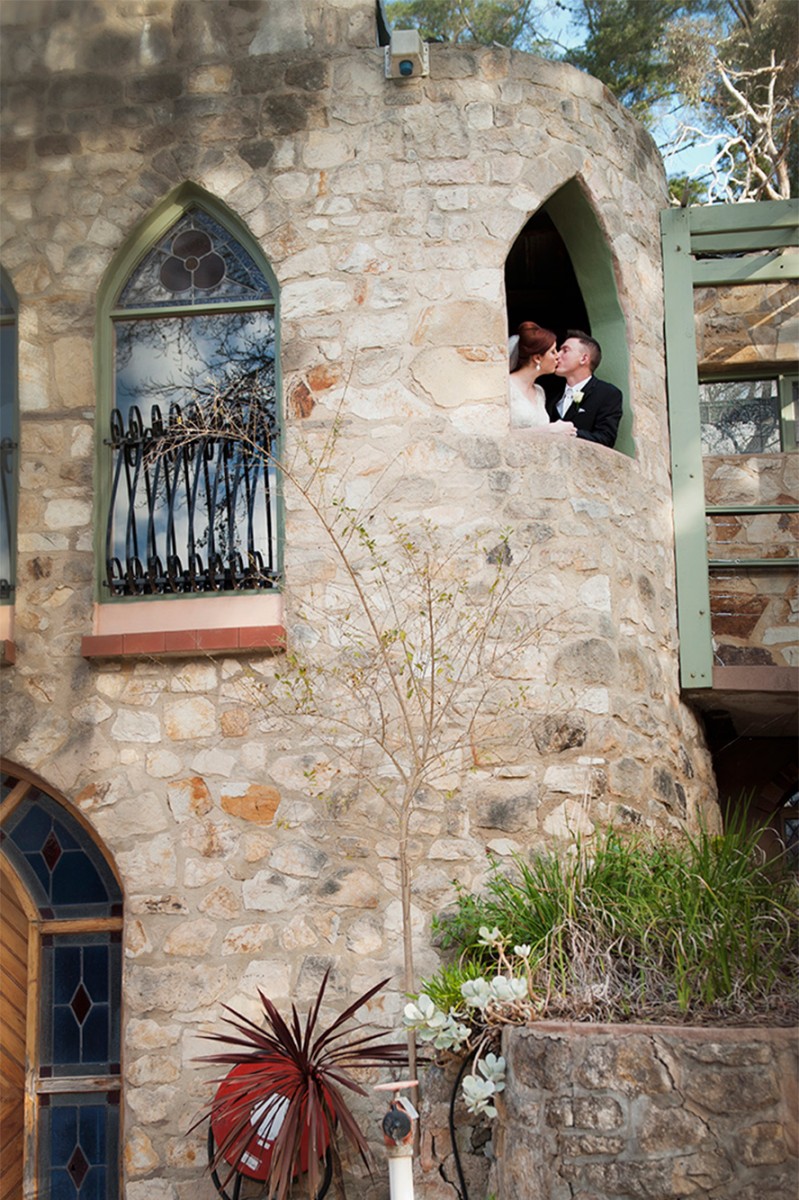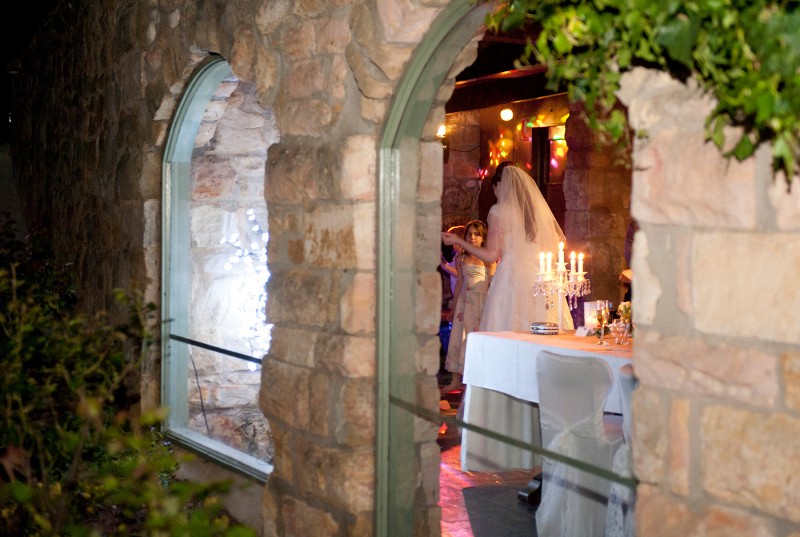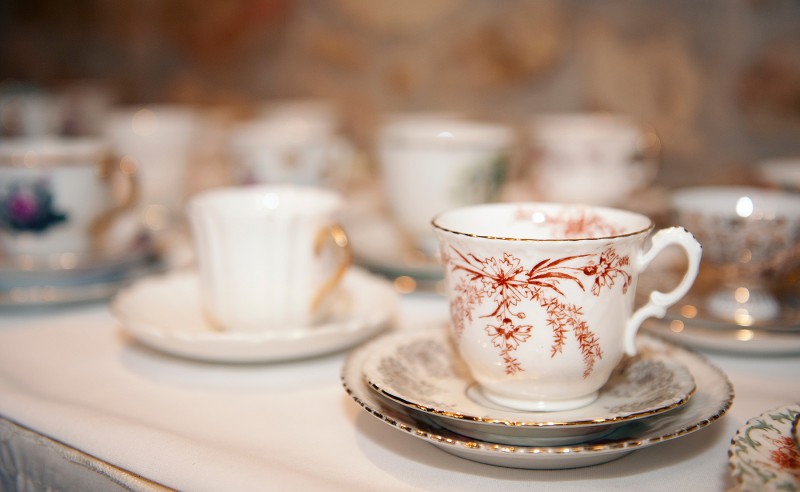 Larni searched op shops and garage sales to add vintage touches.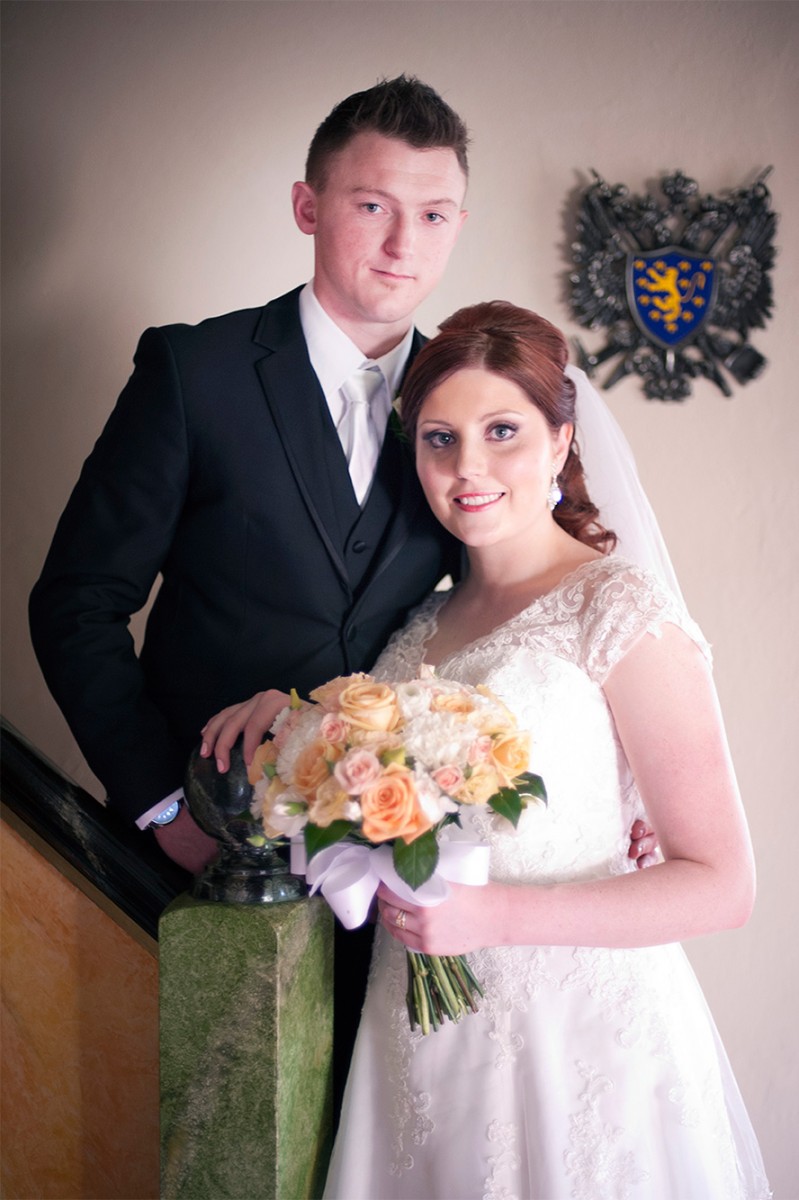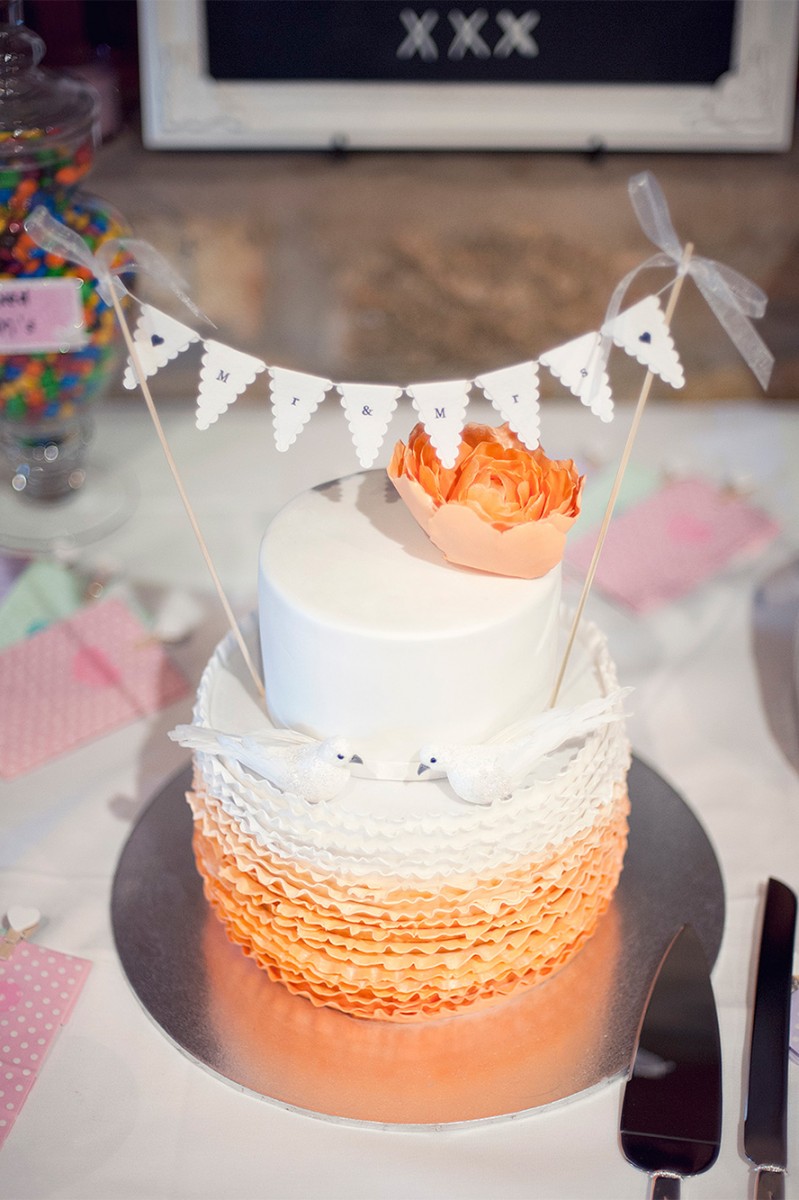 Photos by Sven Studios.