Elly Eaton and Jake Powell brought together the talents of their friends and family to create their relaxed country wedding.
The pair first met at University through mutual friends while taking on the Chester Half Marathon and instantly clicked while having a drink in the pub afterwards.
"It was clear we got on extremely well from the get go," says Elly, 23. "Before long we were dating, then in a relationship, and the following year we were engaged! When you know, you just know!"
Elly says there was a key theme in their relationship progressions, and that was Loggerheads Country Park. "Any time there was an important question to ask, we'd find ourselves walking there."
That's why, as Elly says, it was perfectly fitting that Jake, 22, proposed on top of the outlook at Loggerheads.
When it came to planning their wedding, Elly and Jake put utmost importance on having a relaxed and informal day, and for it to be a chance for all the special people in their lives to celebrate their marriage with them. They enlisted the help of their family and friends to create a day to cherish forever.
On May 13, 2017, after less than a year of being engaged, Elly and Jake said "I do" among 90 day guests at their regular church – Christ Church, Chester. The celebrations then kicked on into the night with 33 extra evening guests at their informal country wedding at The Oak Tree of Peover in Knutsford.
Ellie says she'd like to put their wedding forward to celebrate the talents of their family, friends, and suppliers that made their day what it was. "Without their wonderful gifts of photographs, decorations, stationery, music, and more, our day would not have been the celebration that it was."
Photos courtesy of Chloe Ely Photography.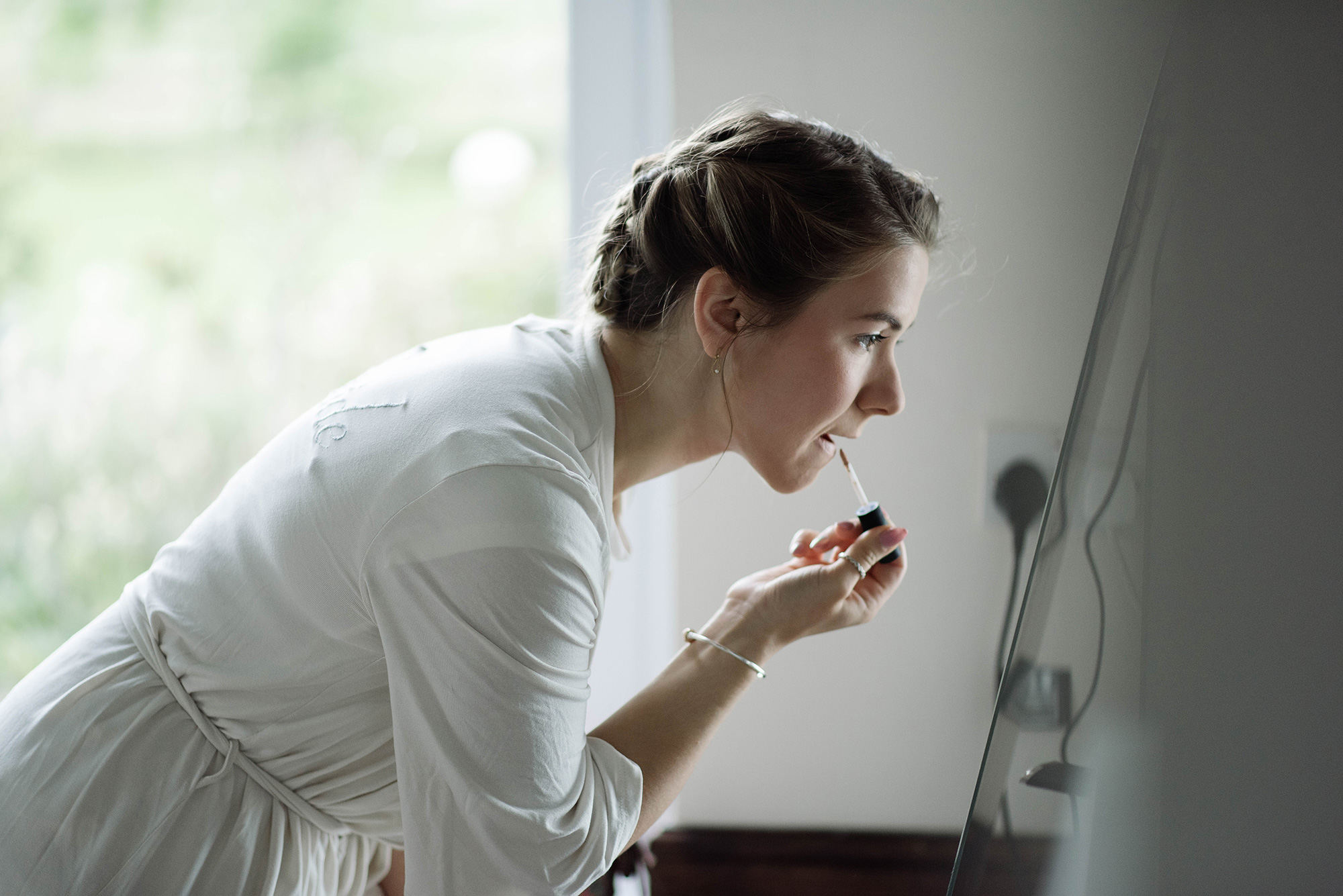 Elly's university friend applied the bridal party's makeup for the day.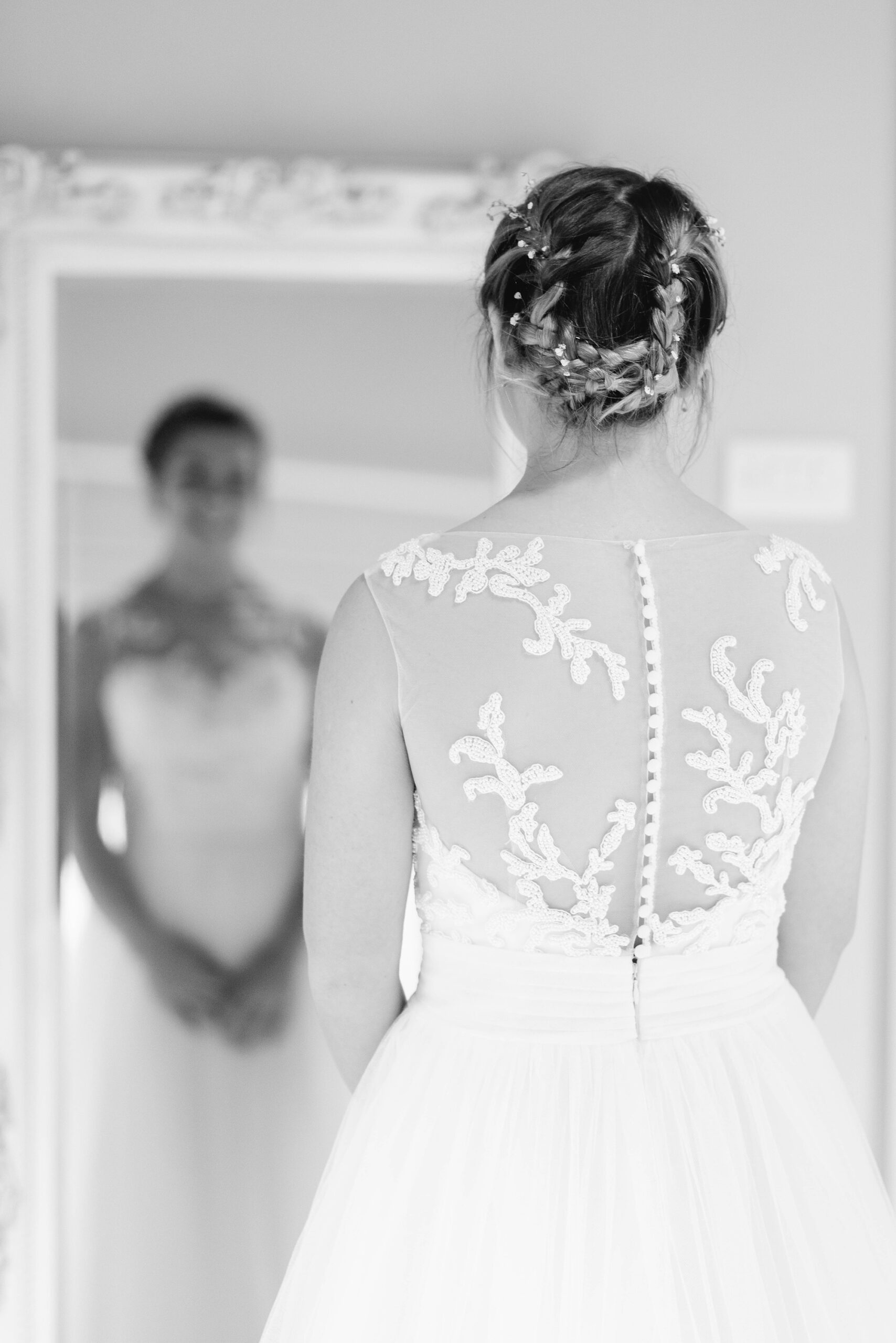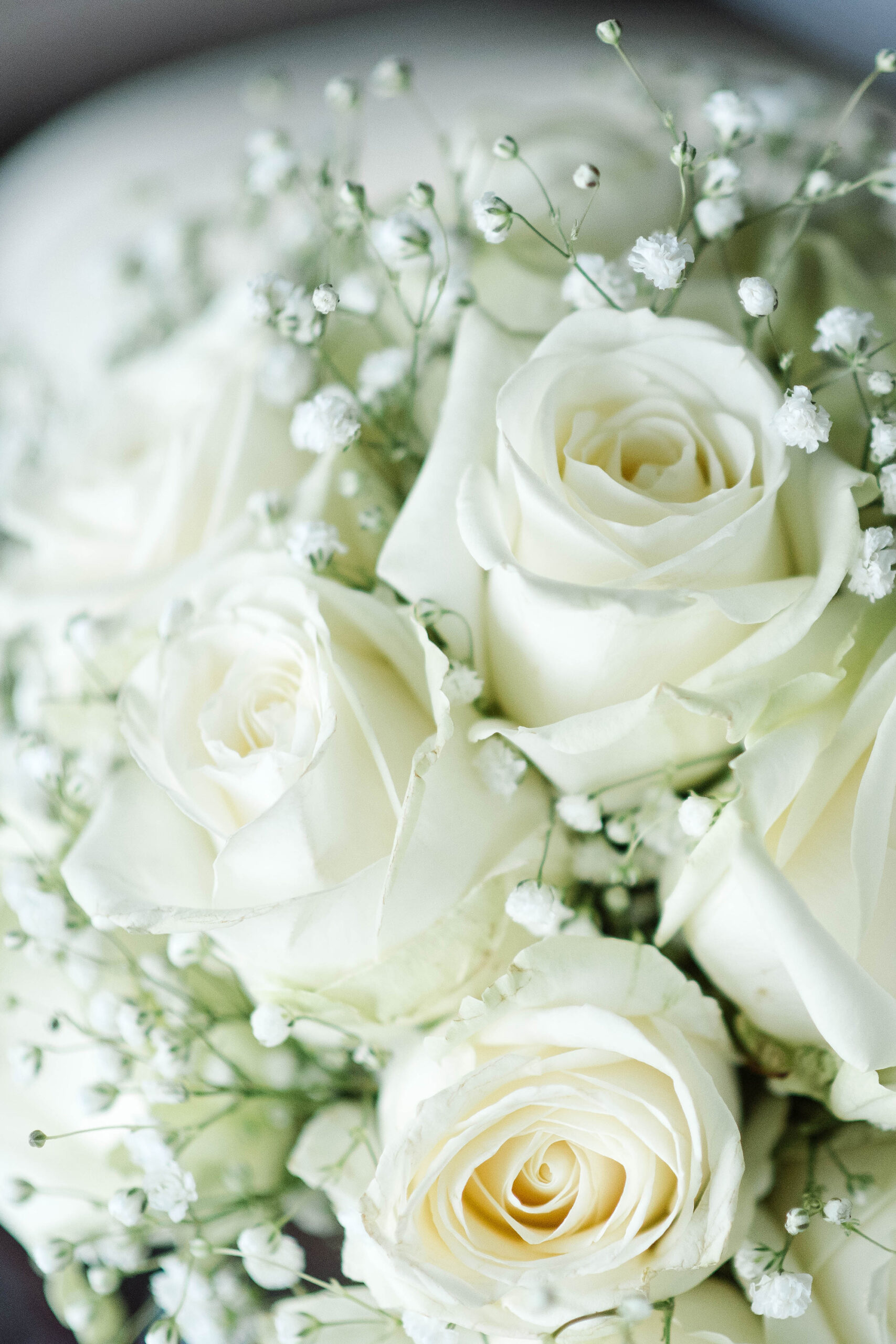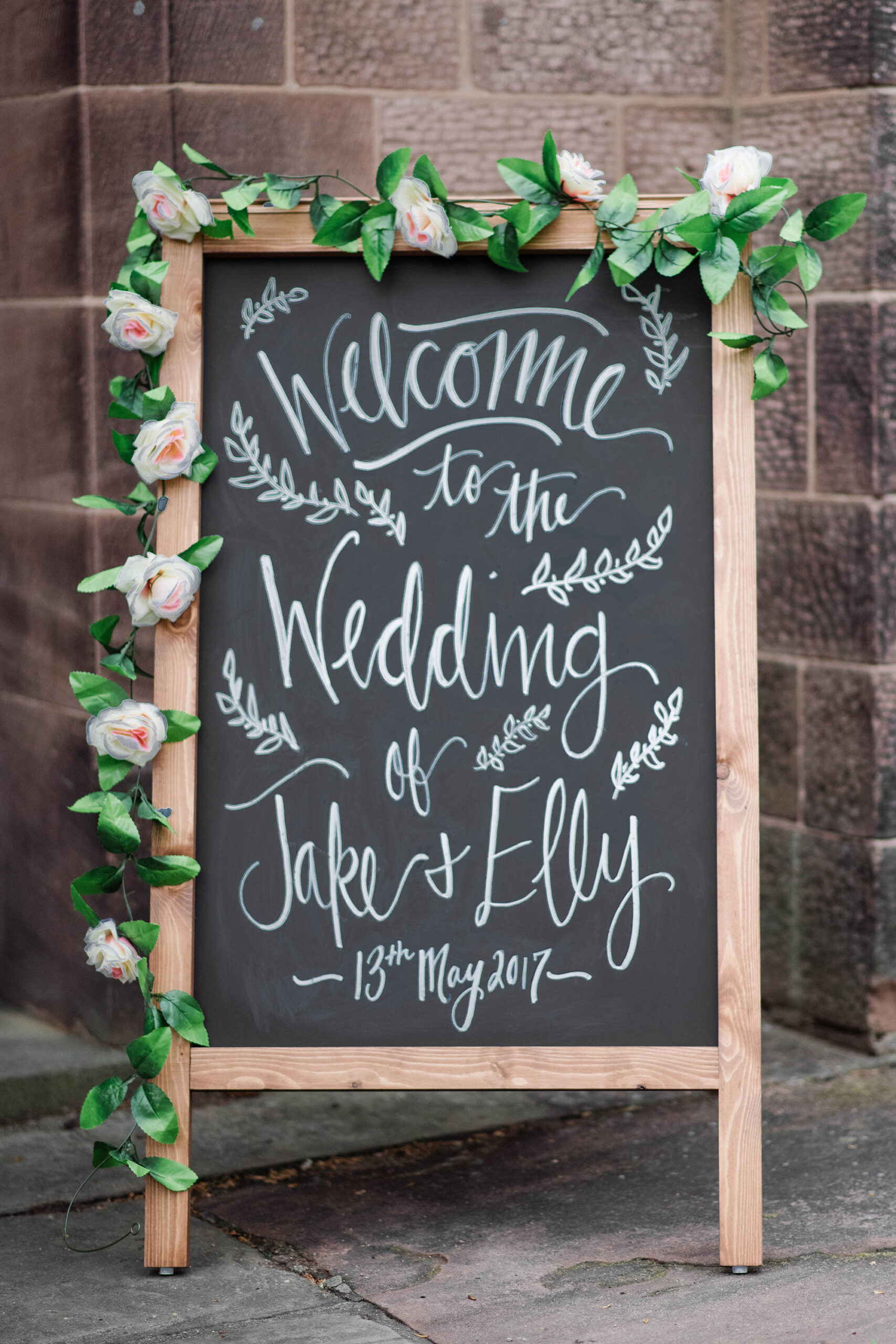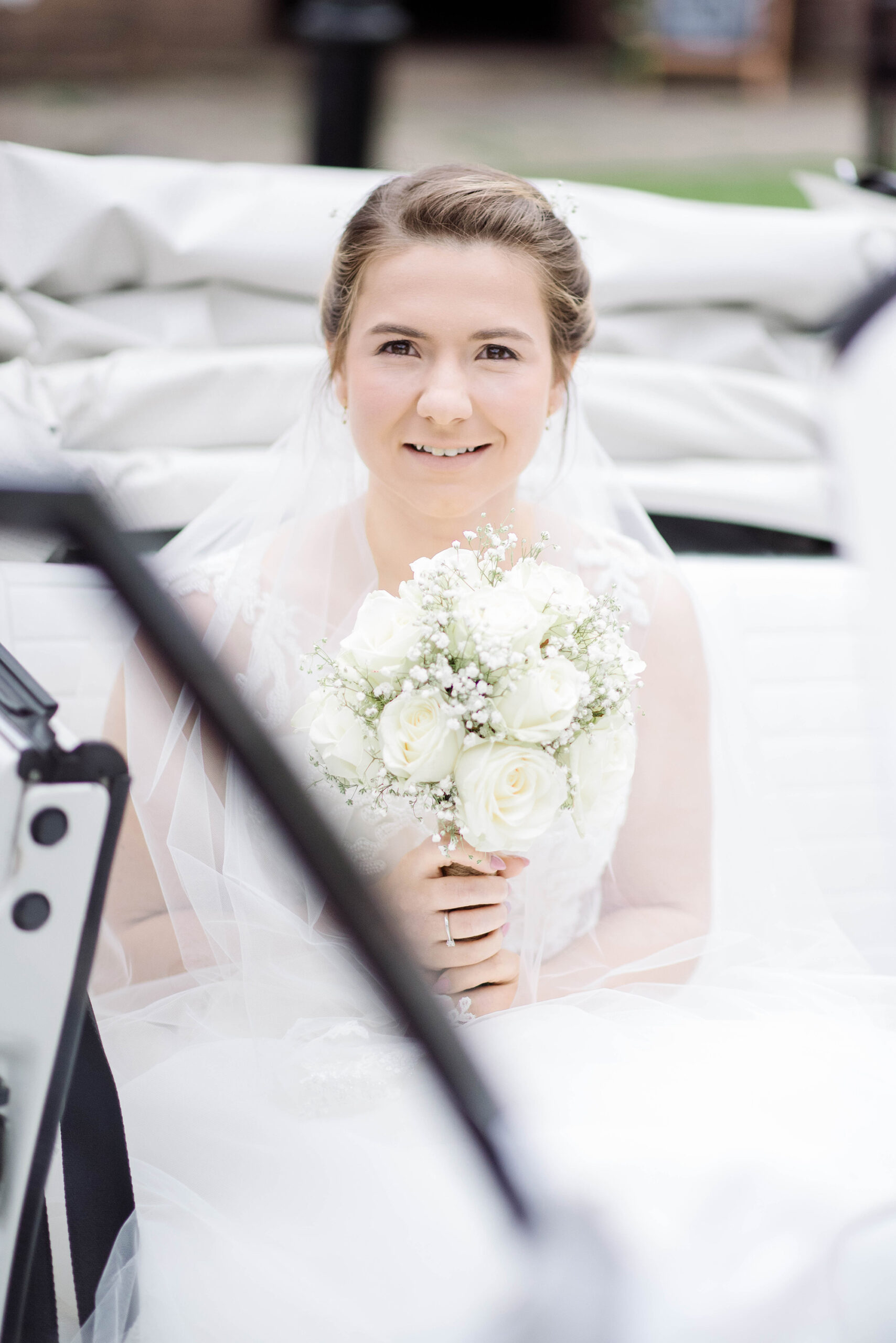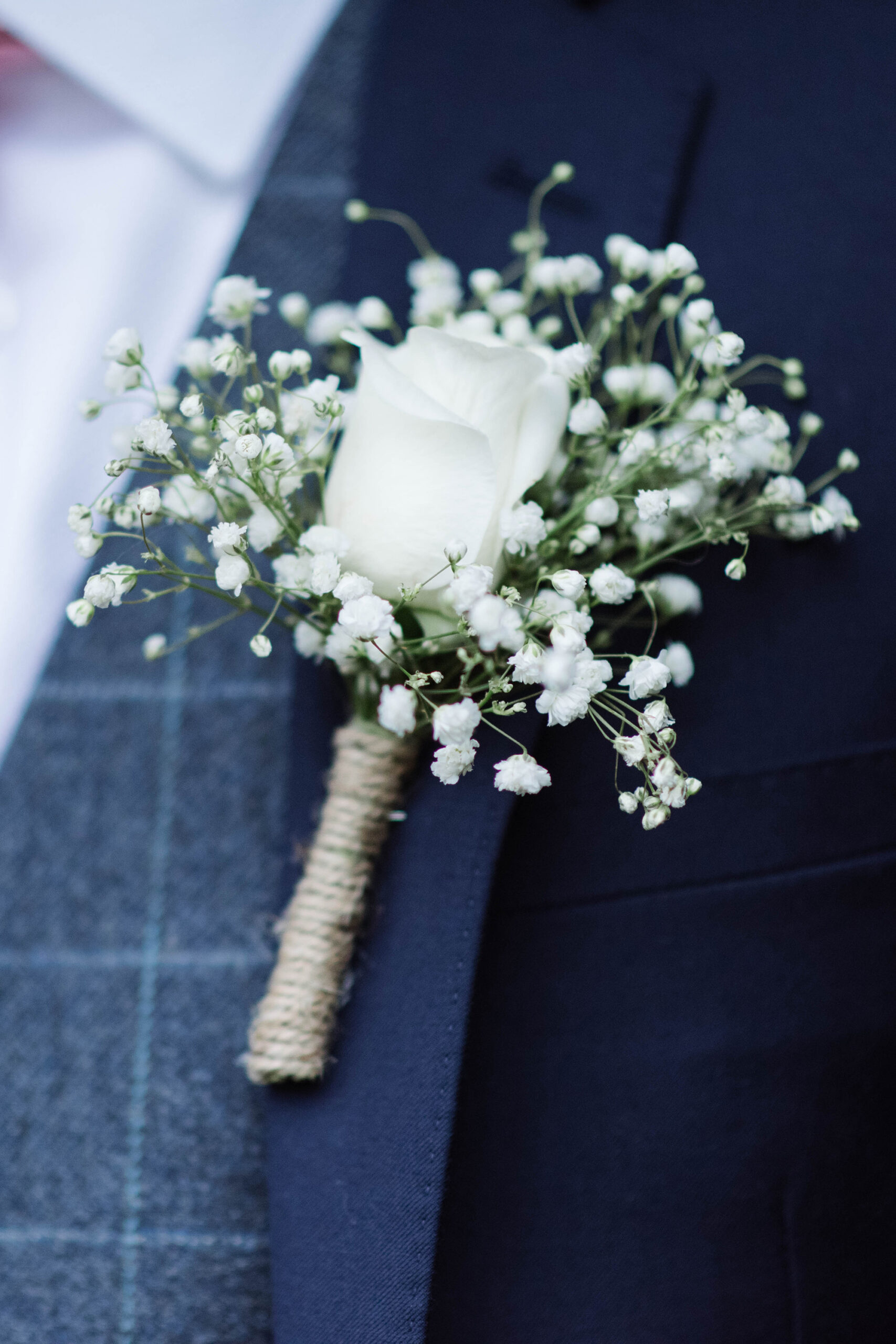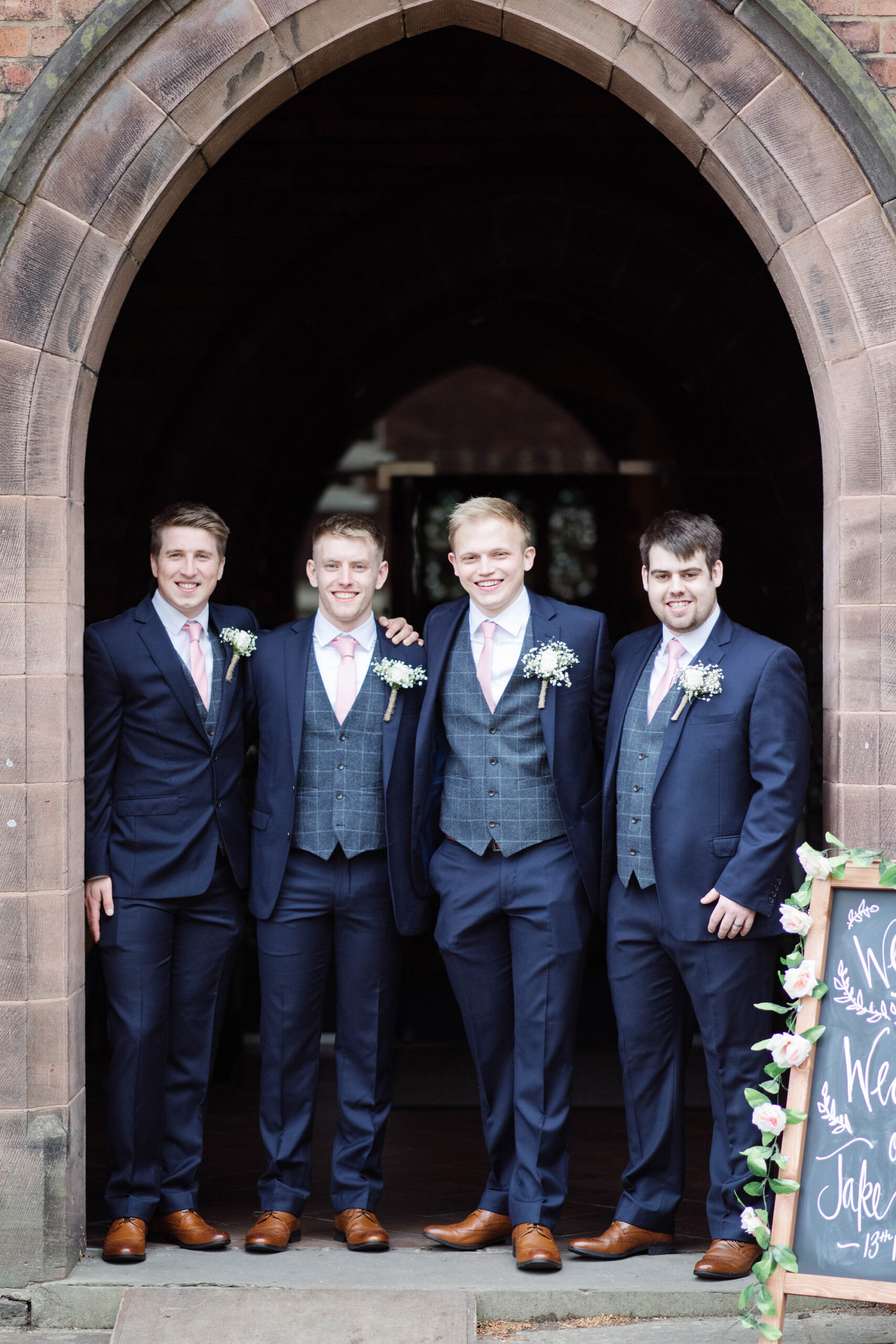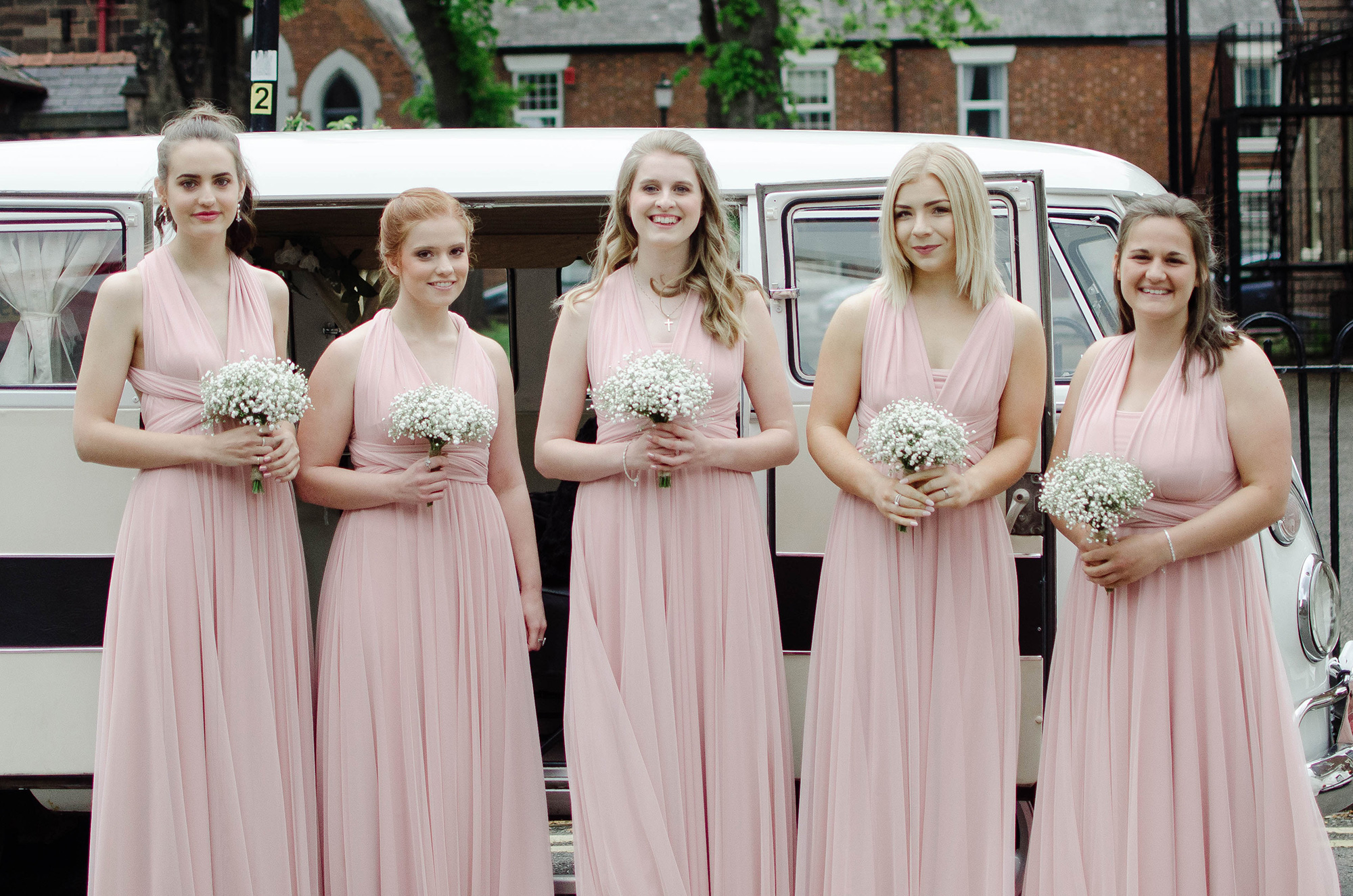 Elly and Jake couldn't recommend their wedding transport providers Little Limos highly enough. "They are a fantastic company who helped us celebrate our day in relaxed, vintage style!"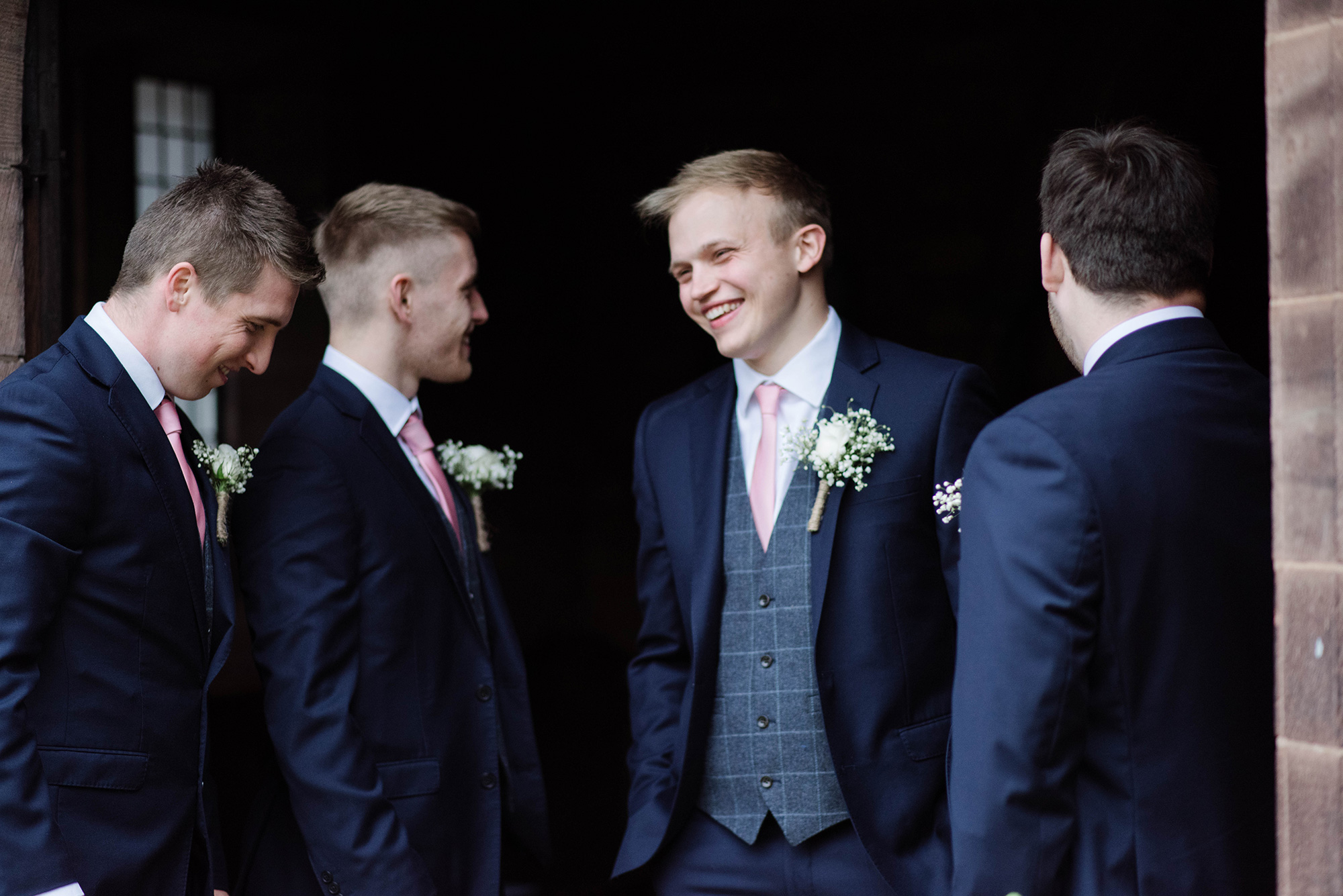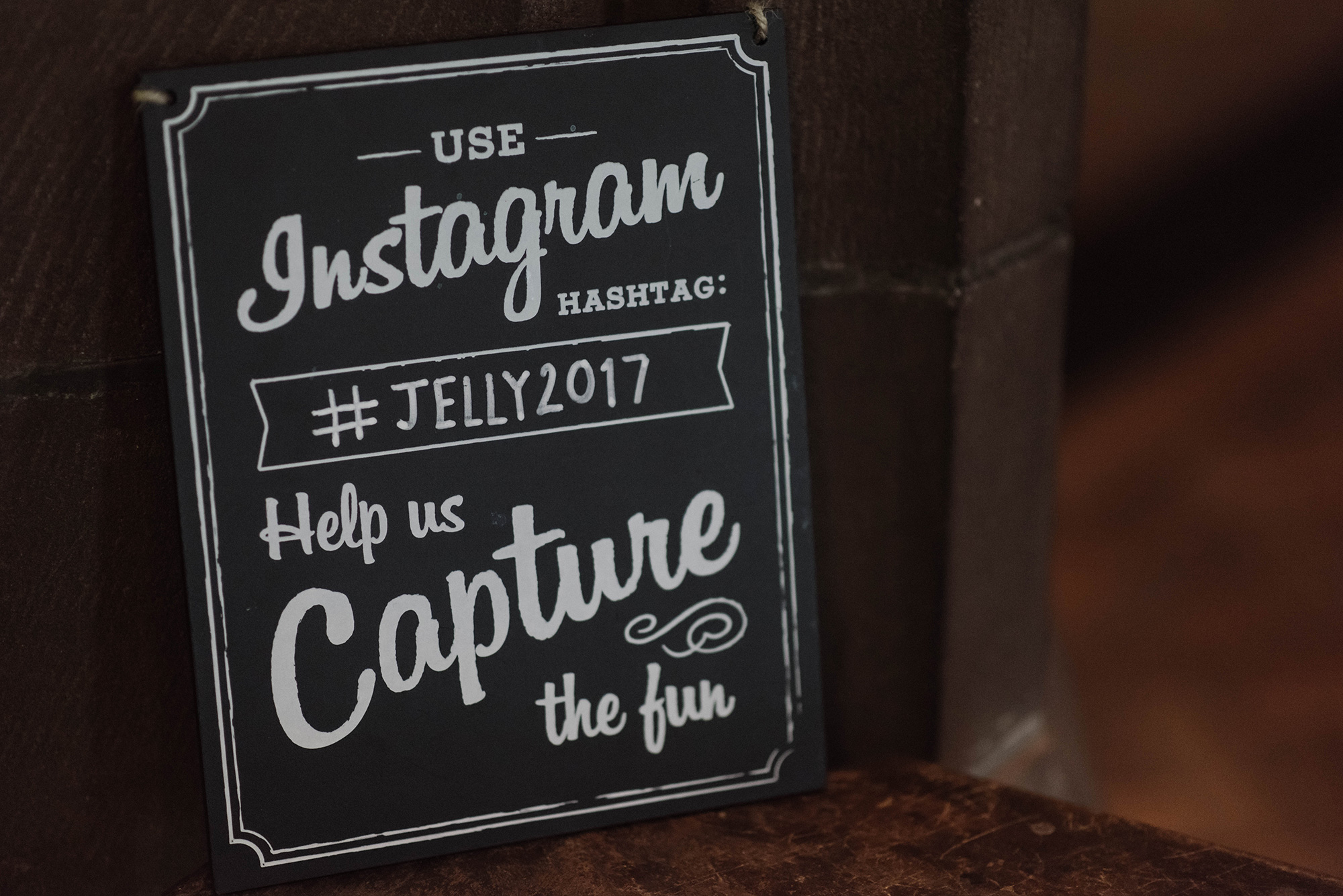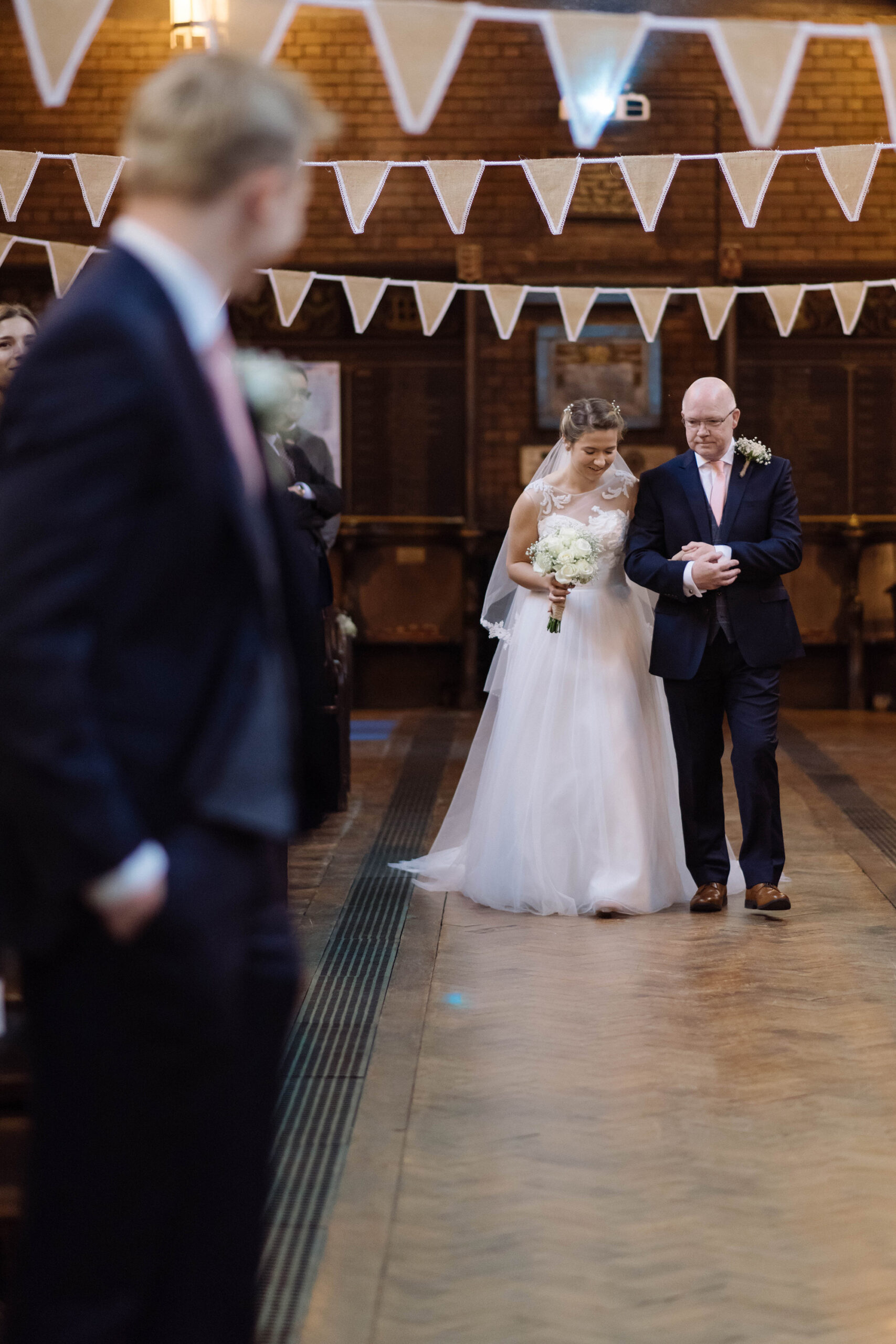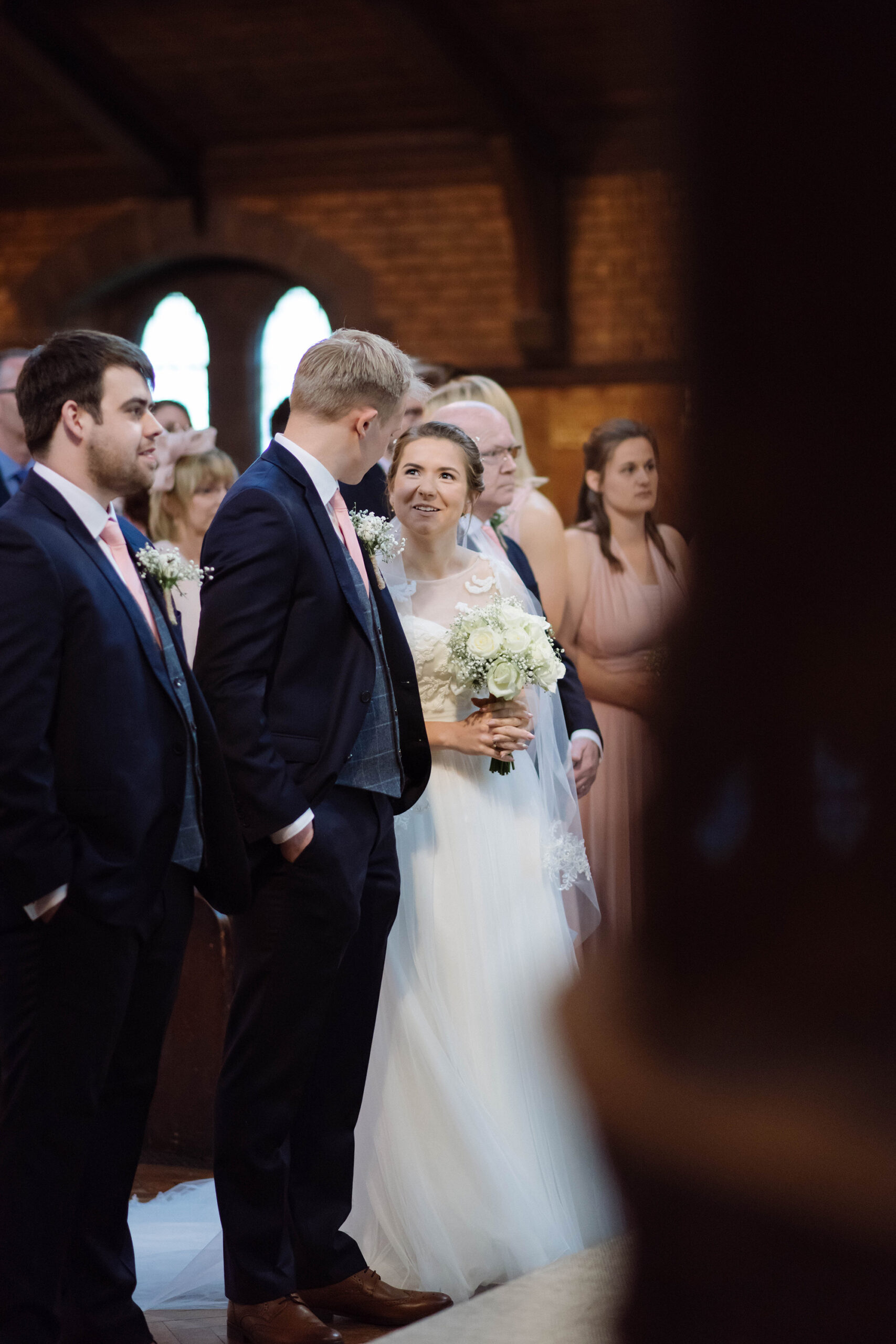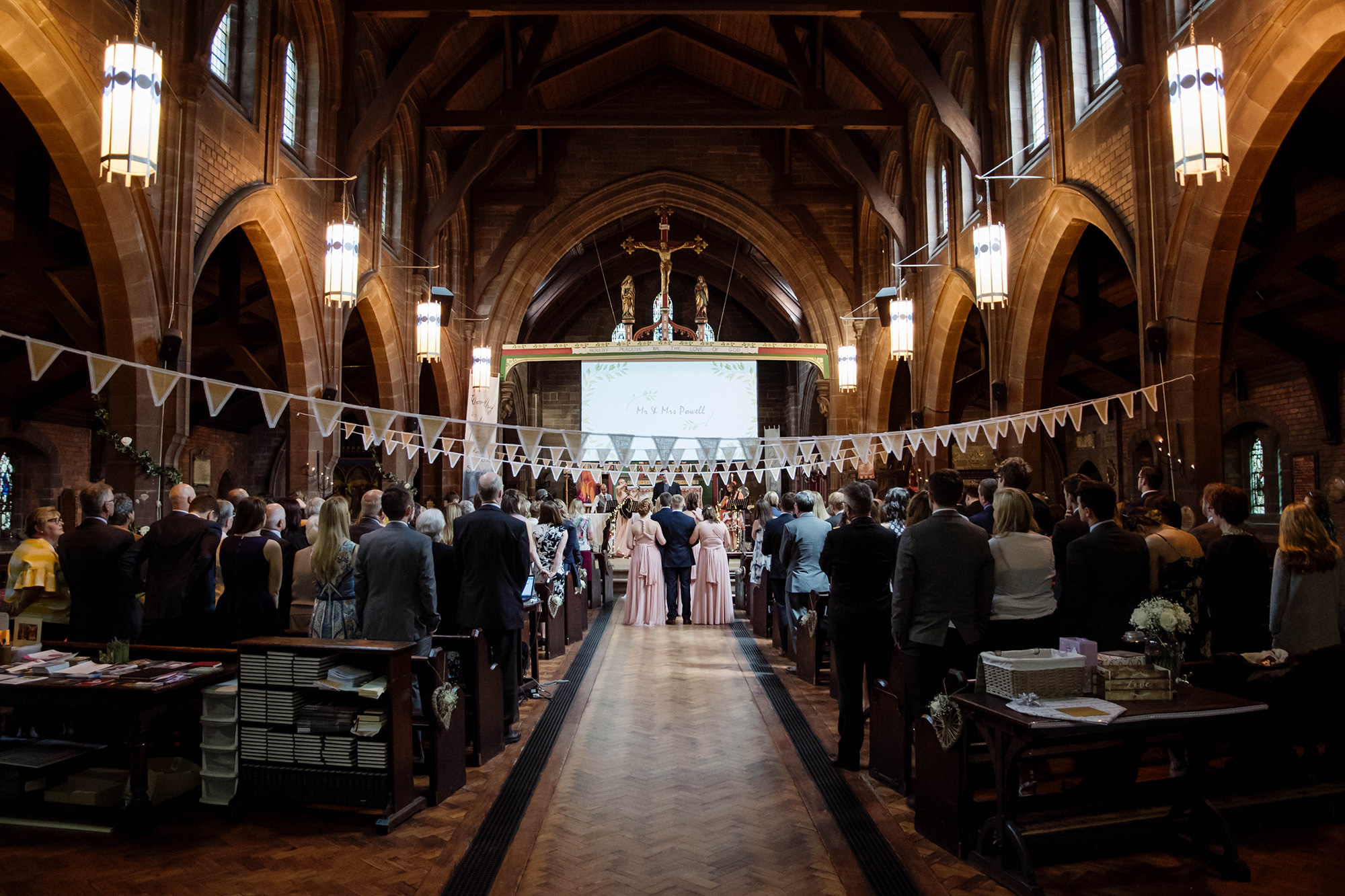 Jake's mother handmade their venue decor. "Ruth is so talented! She made everything from the bunting through to the chair covers and table runners," Elly says.
All worship songs at Elly and Jake's ceremony were played by their friends in a special worship band, who came together especially for the wedding day.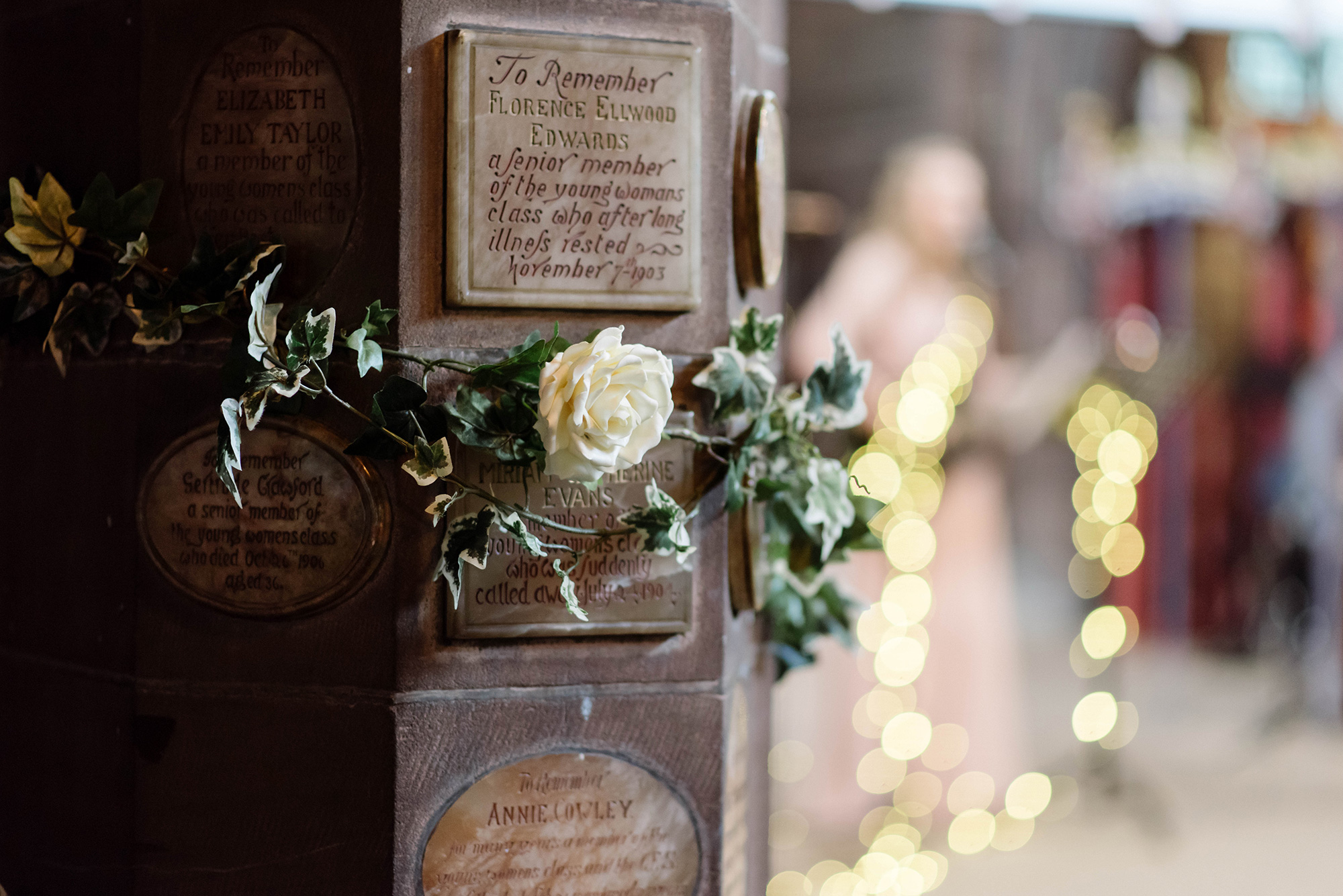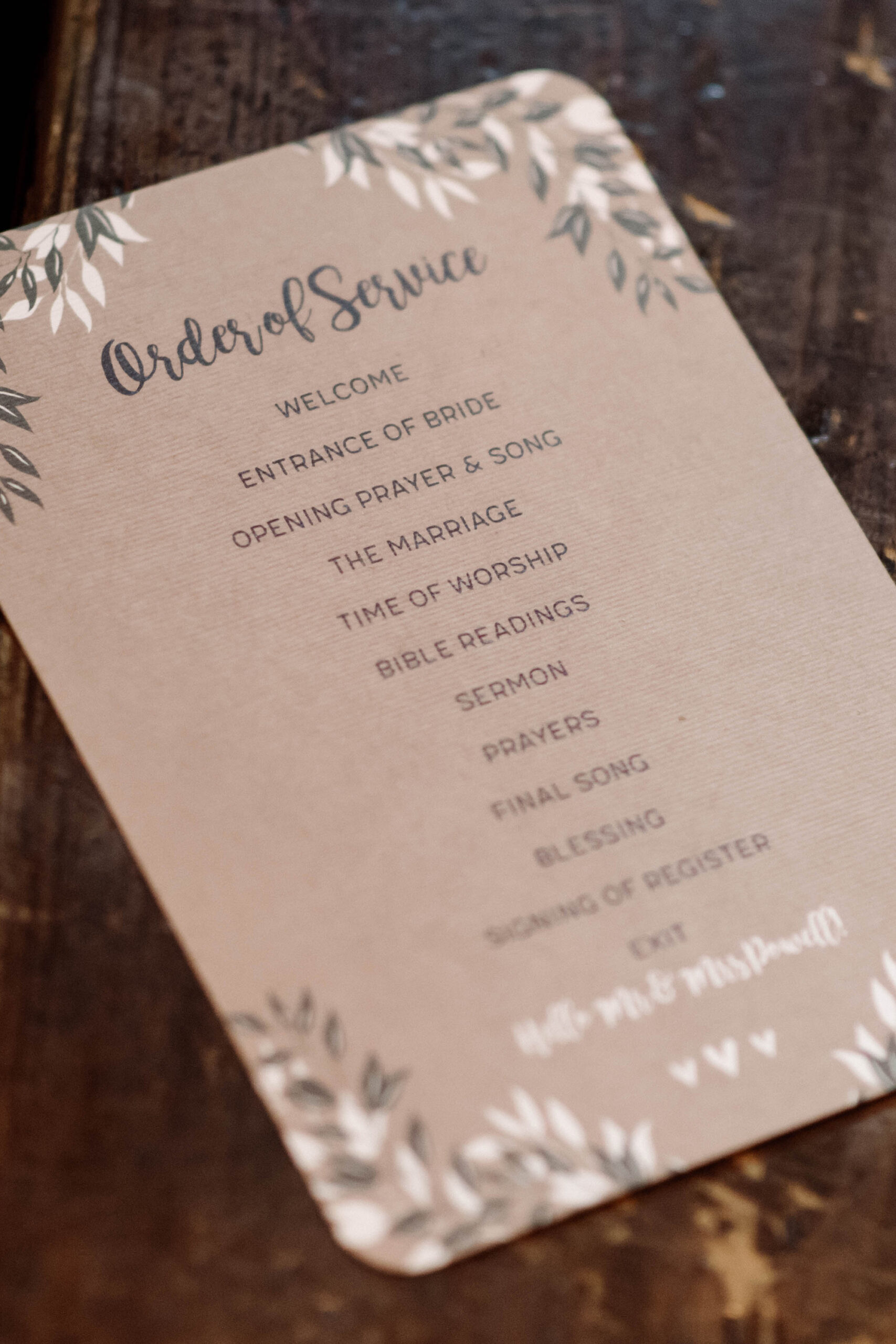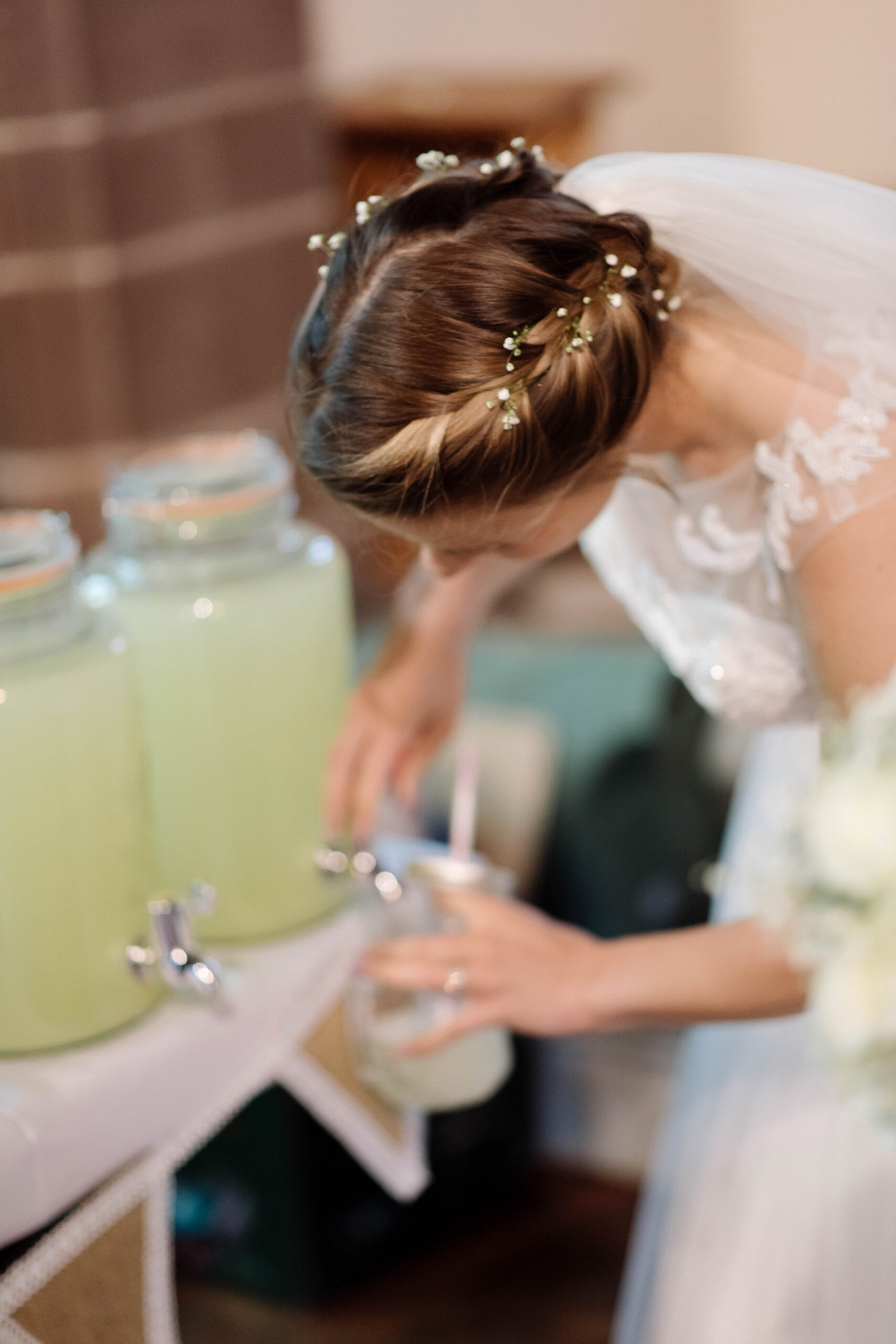 Elly's gorgeous updo was created by a talented close friend and bridesmaid!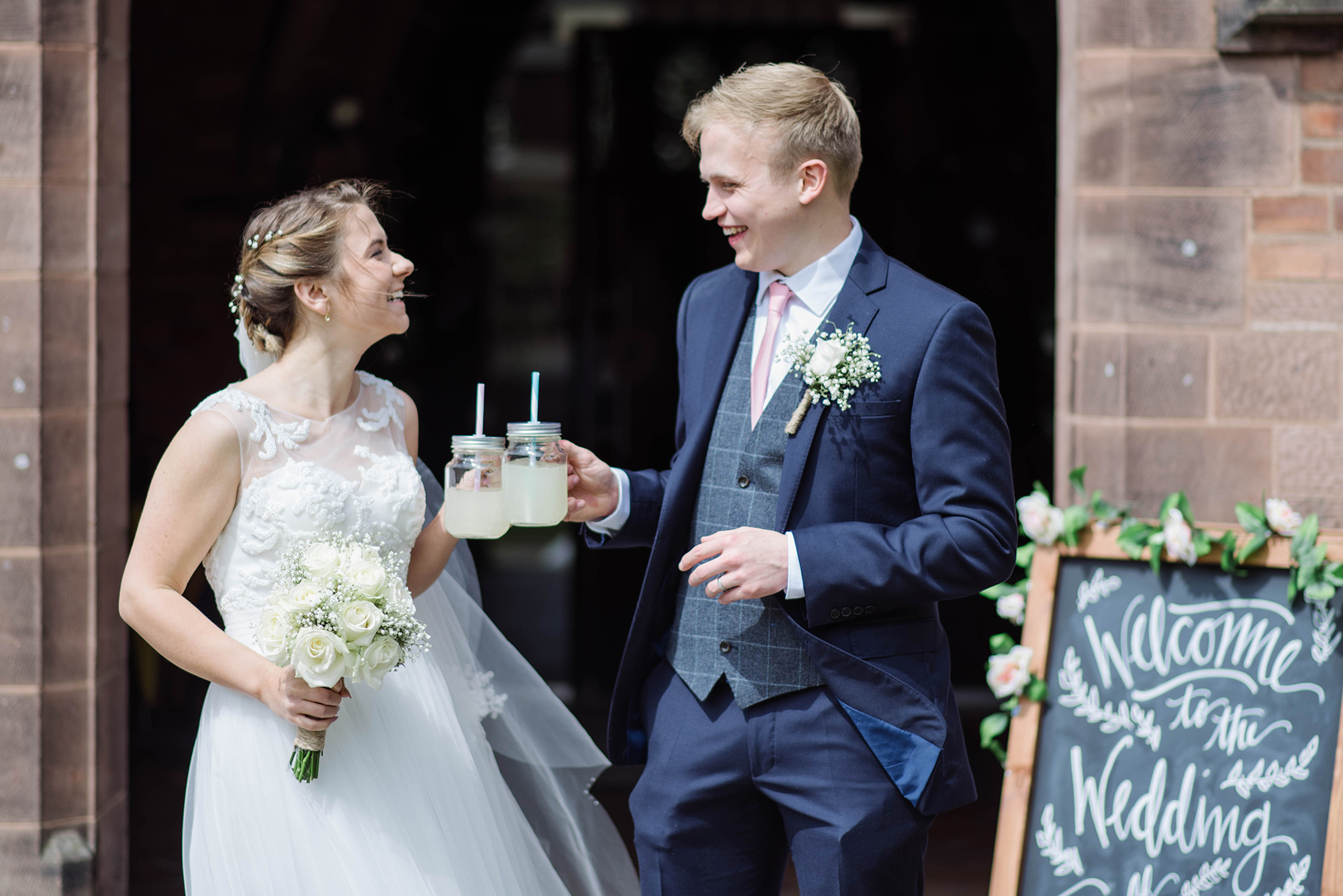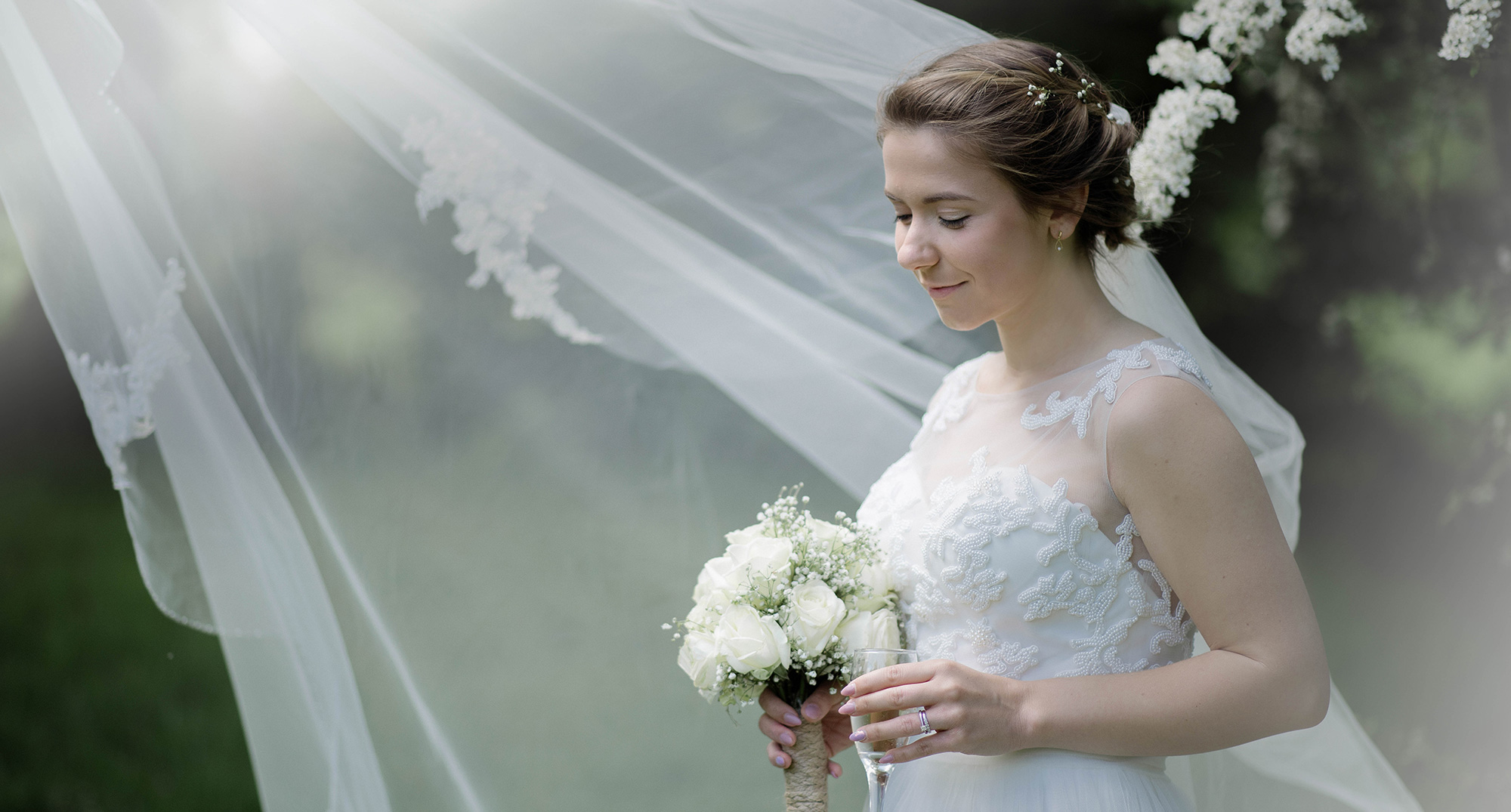 Elly says largely thanks to the talent of their photographer, "Two shy people enjoyed having their wedding photos taken."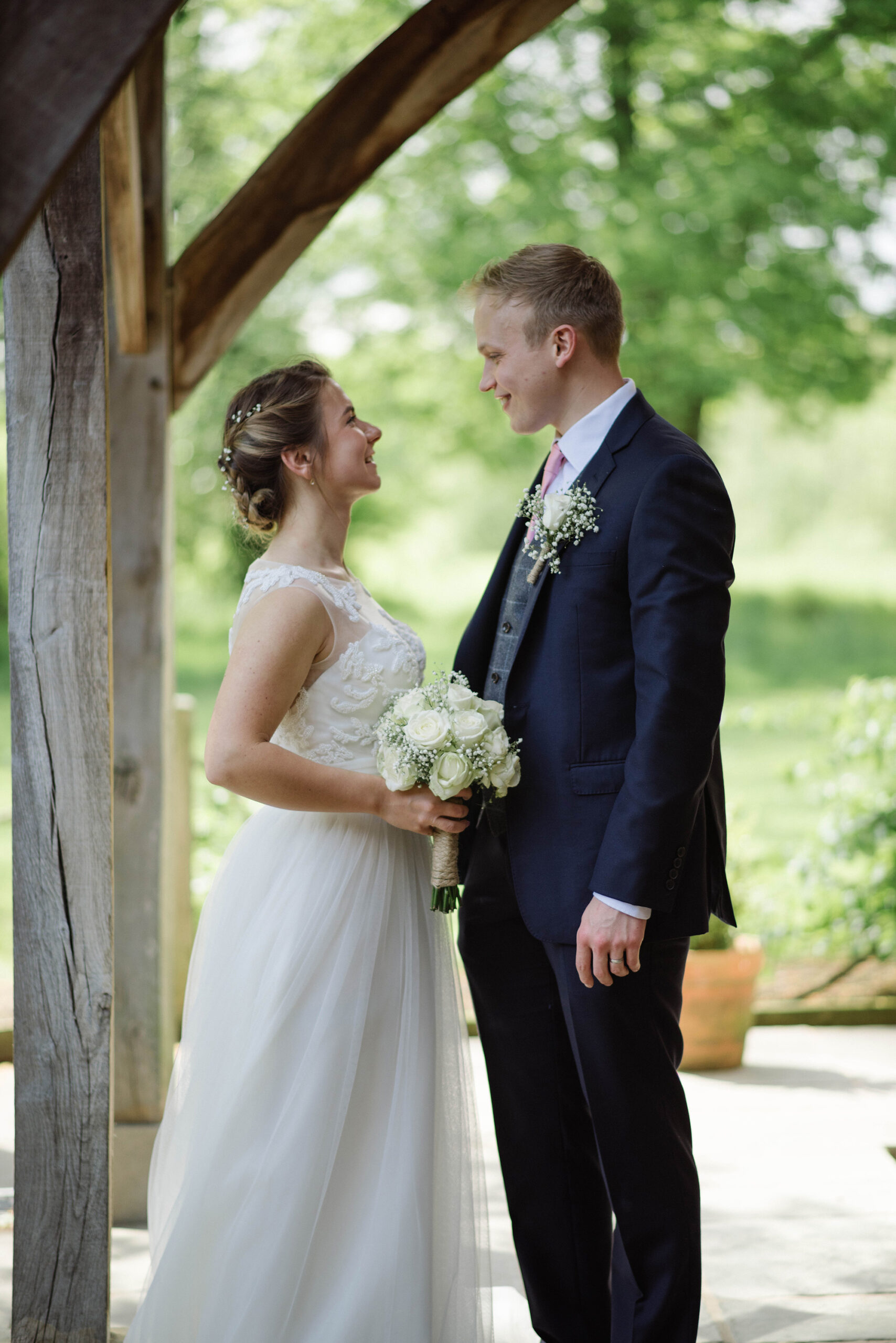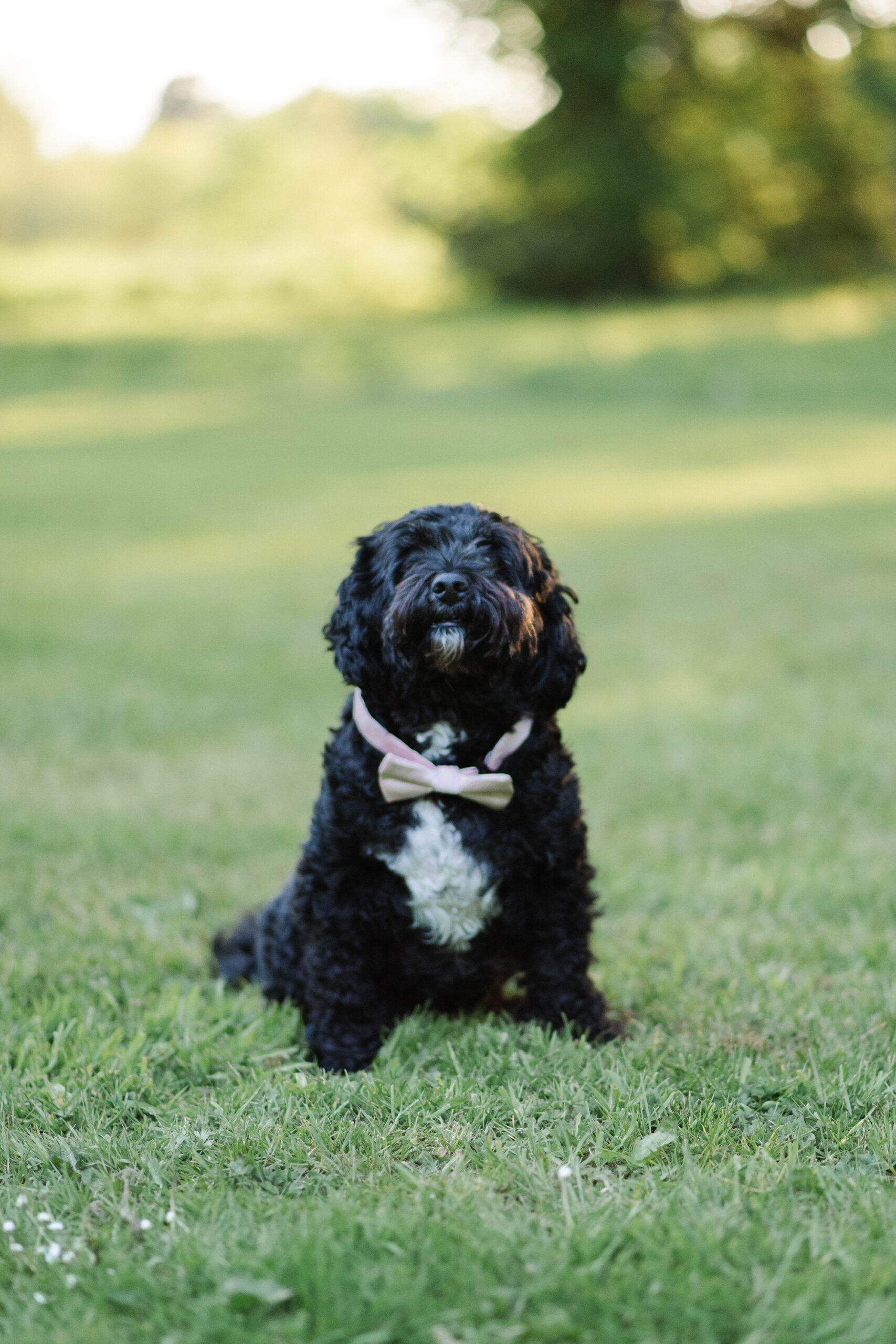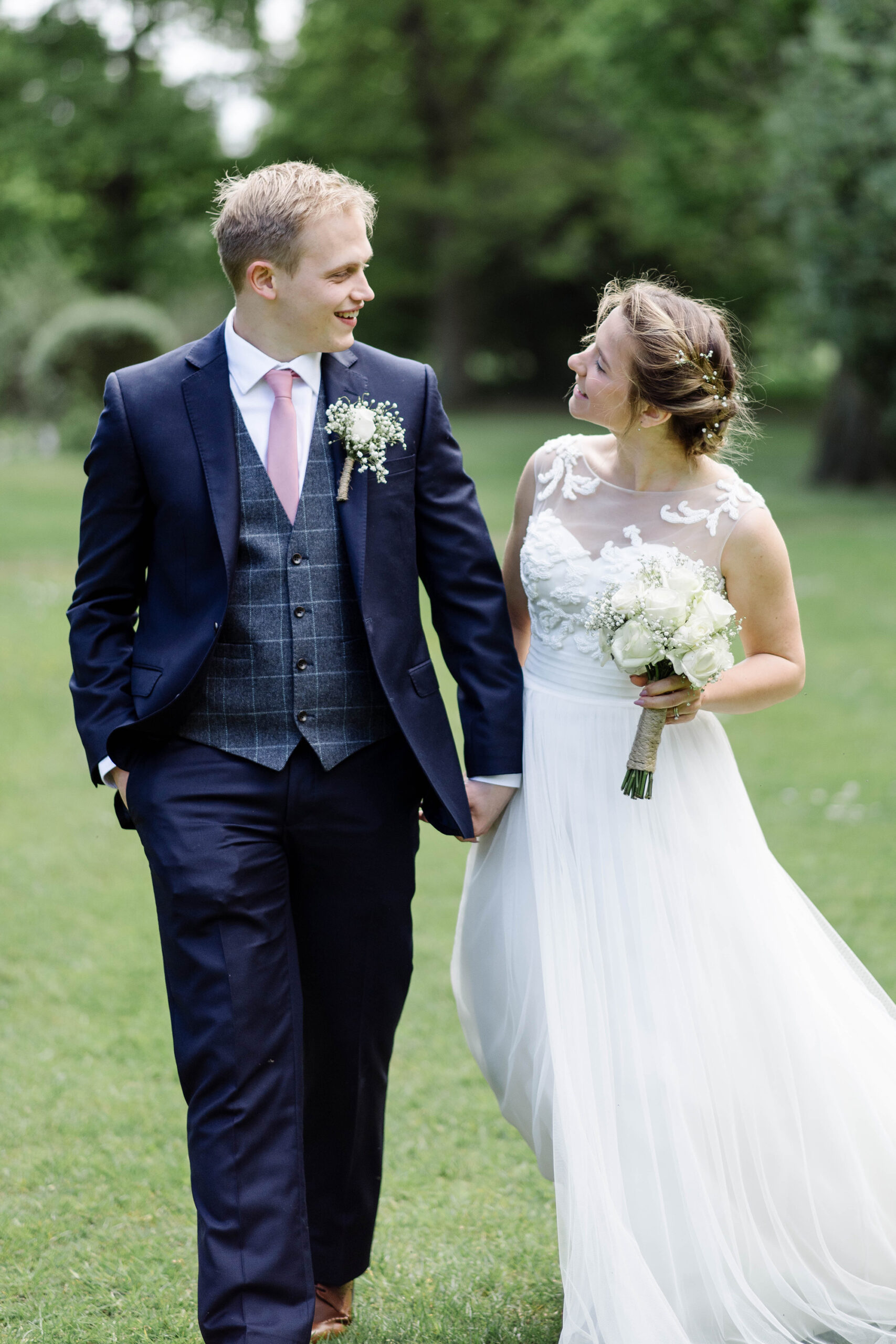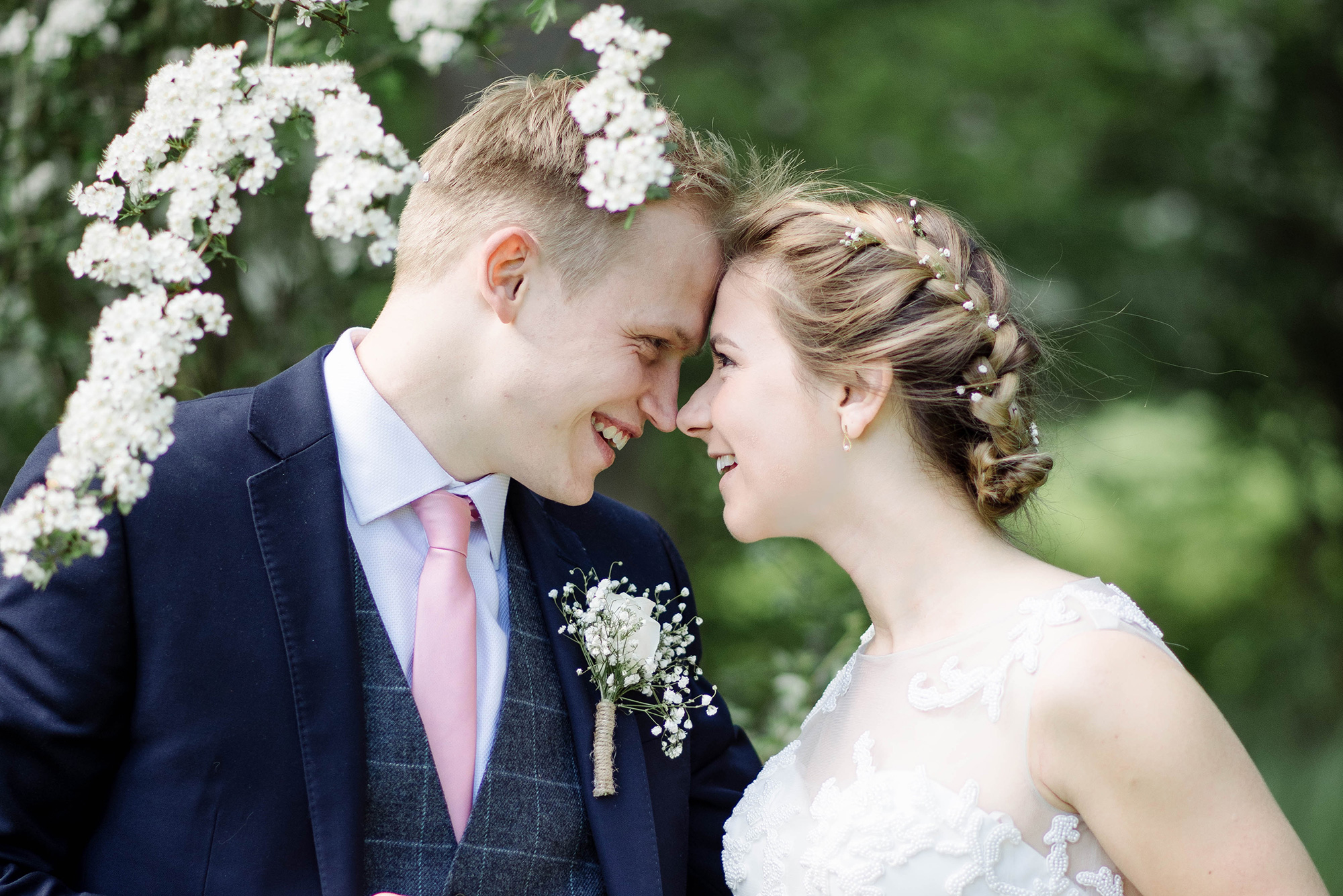 Groom Jake looked incredibly dapper in his navy suit and checked waistcoat, paired perfectly with tan dress shoes from Marks and Spencer.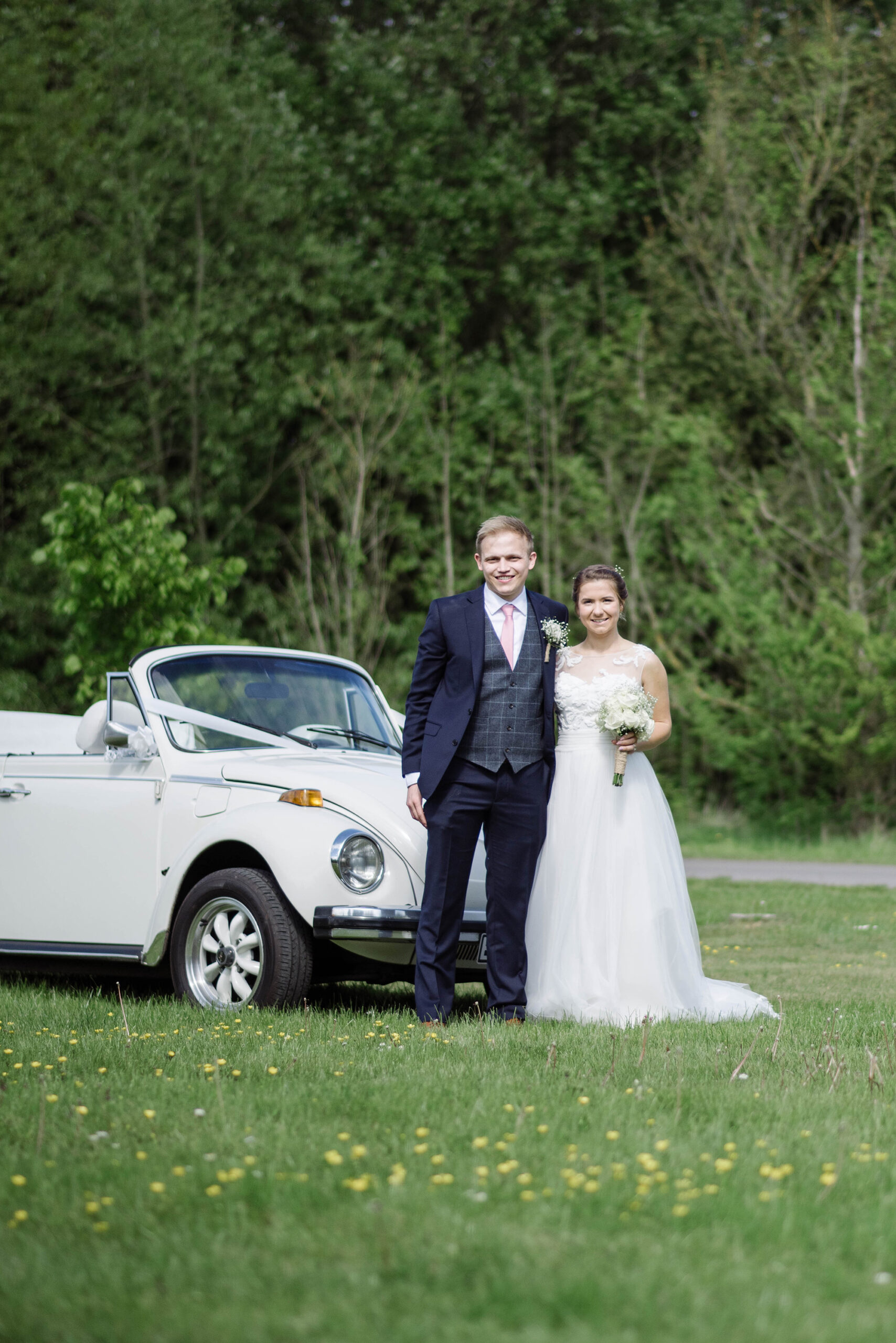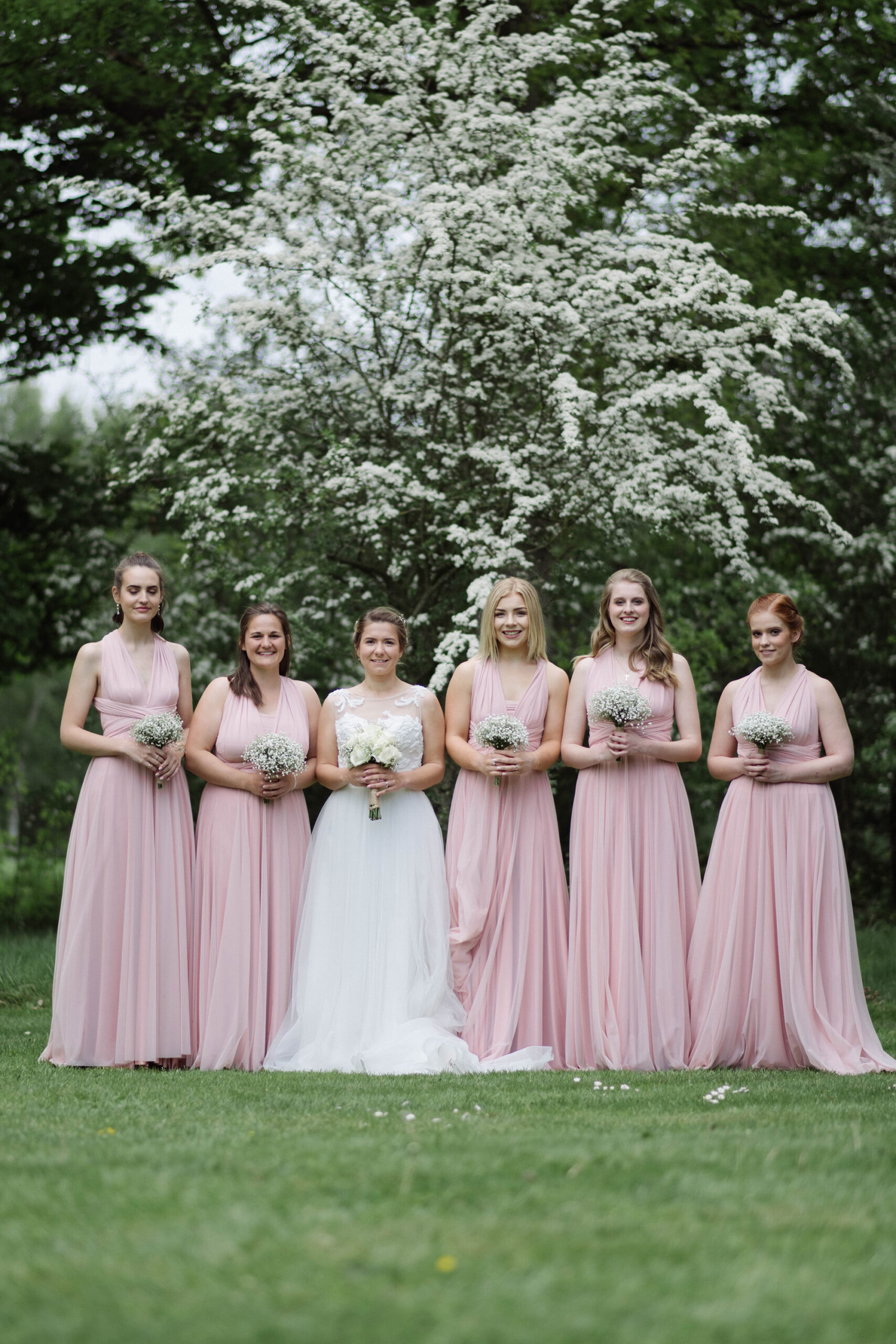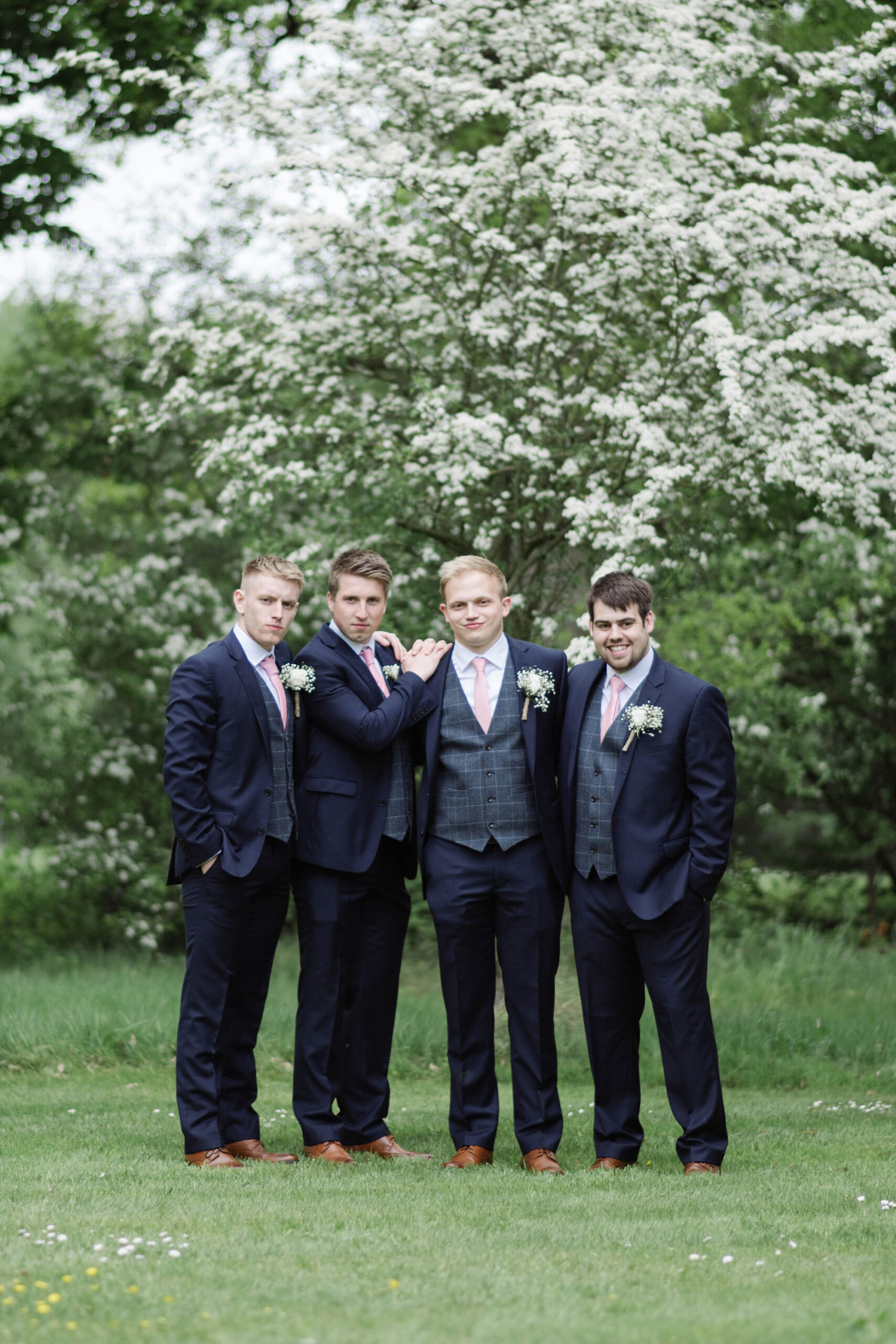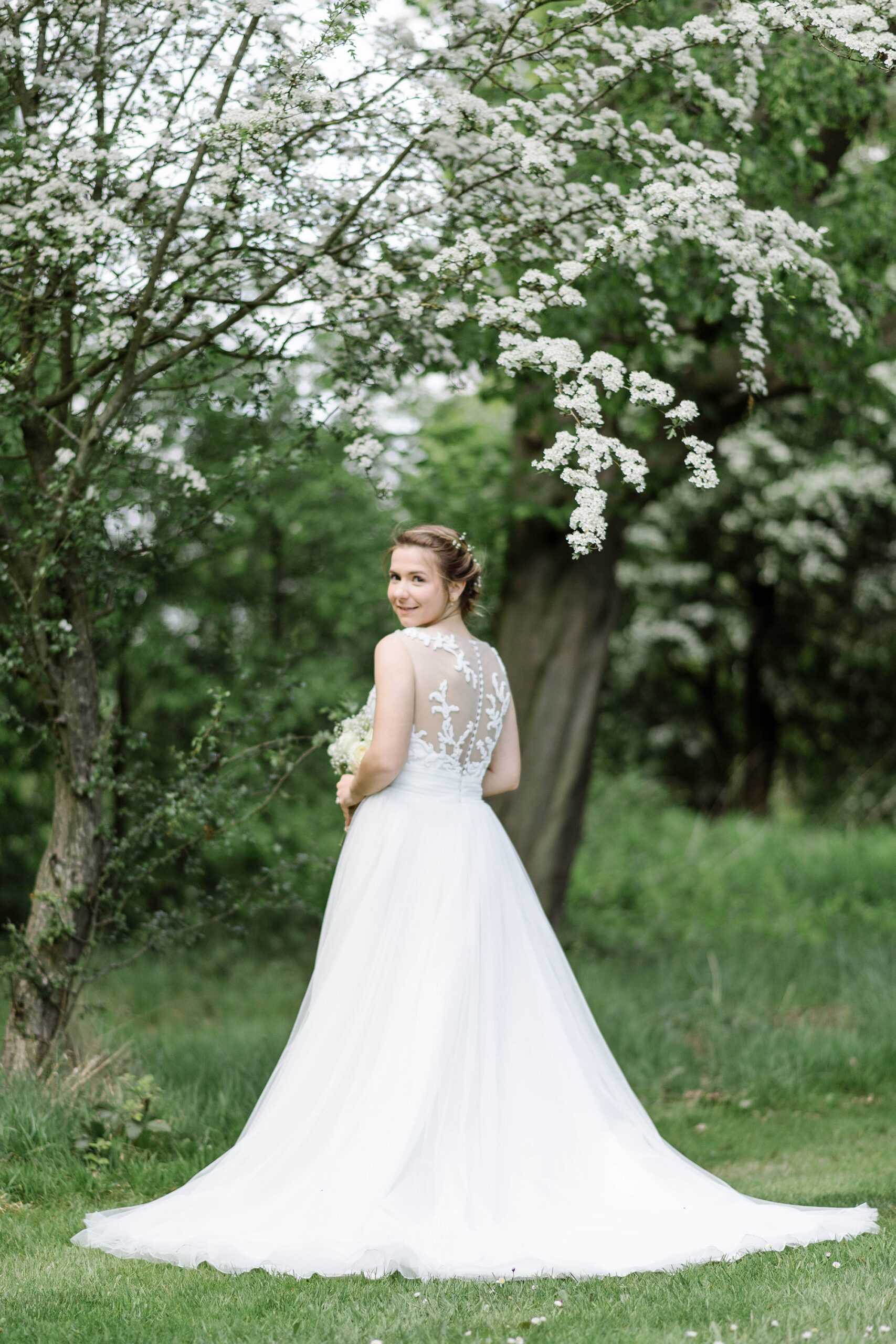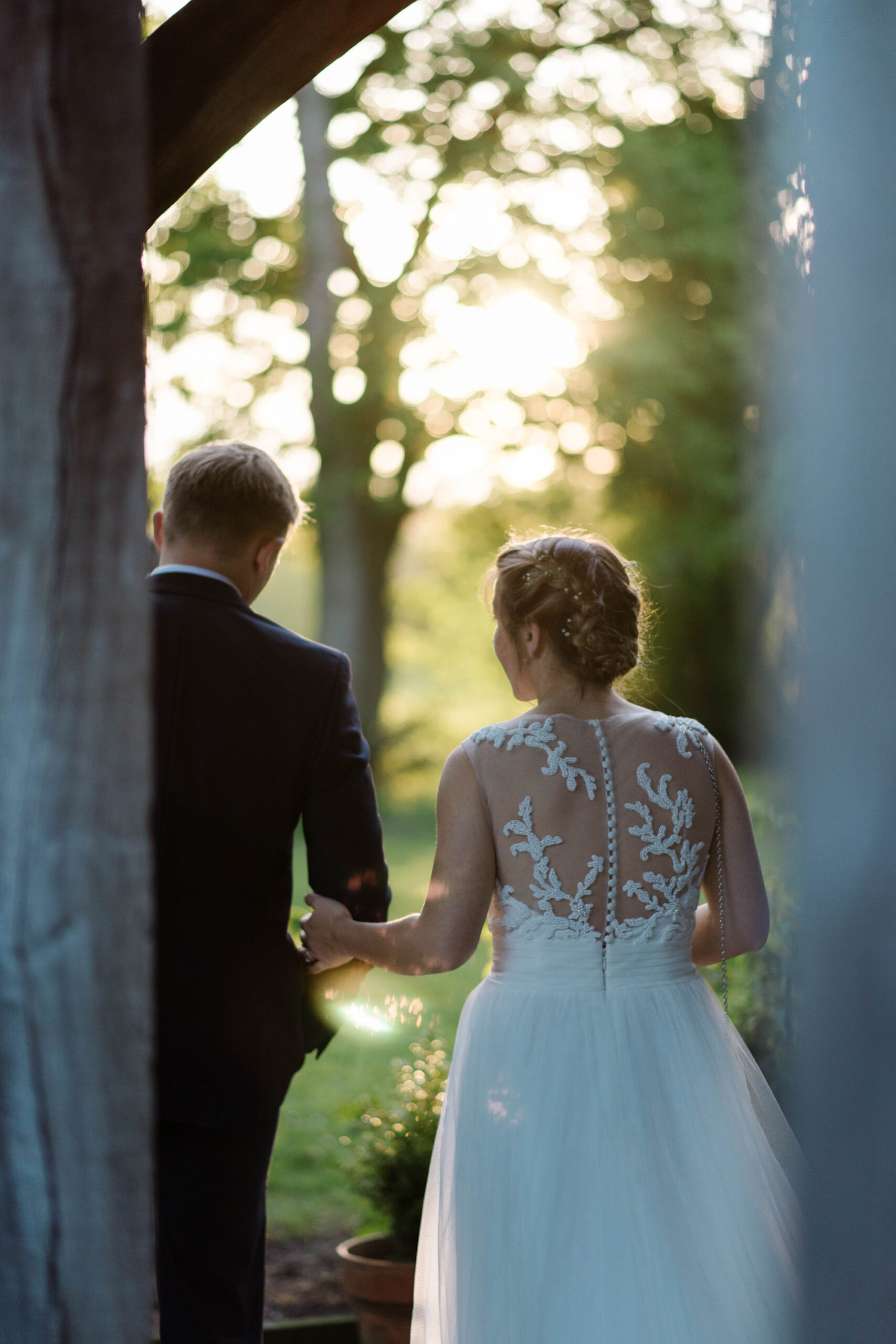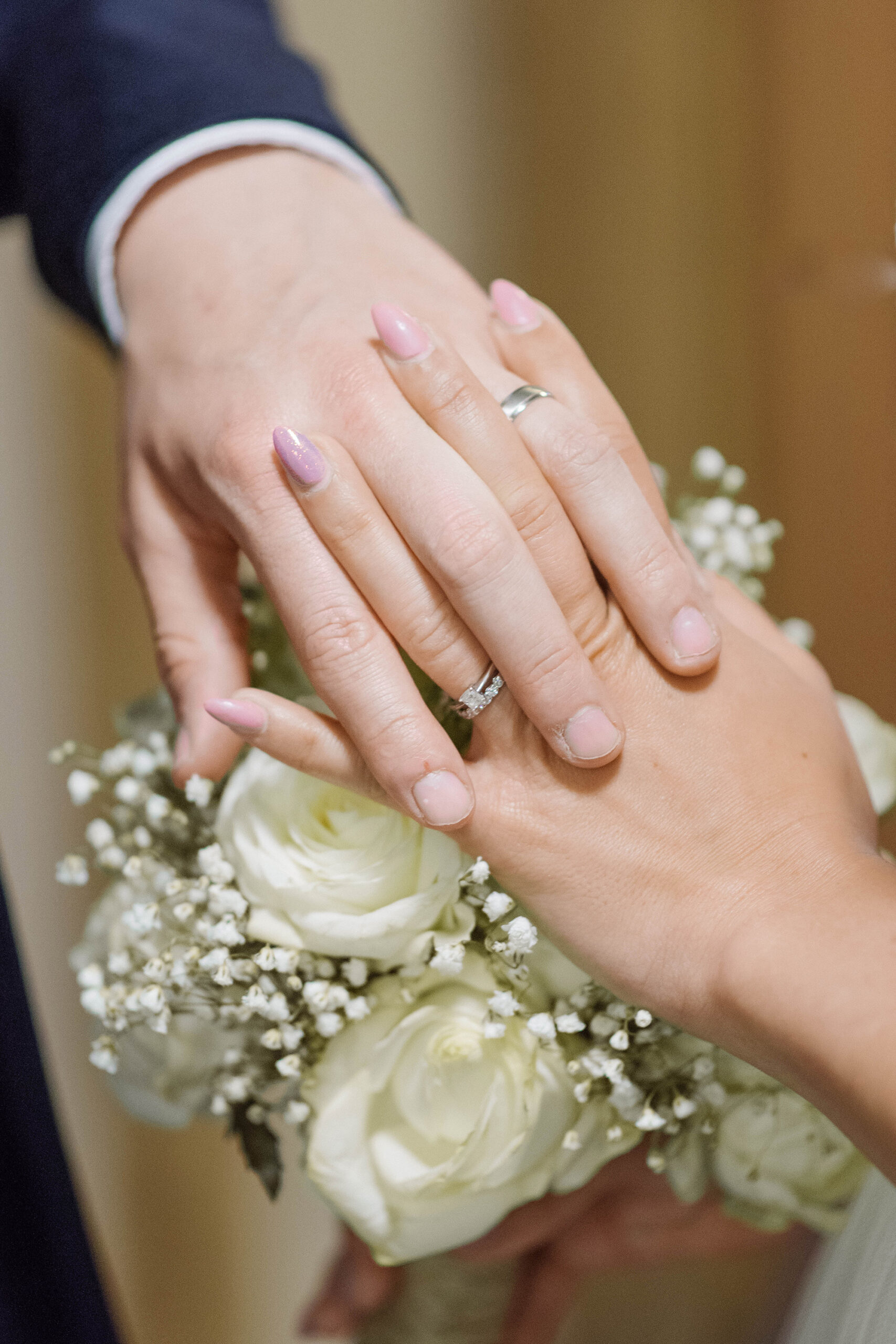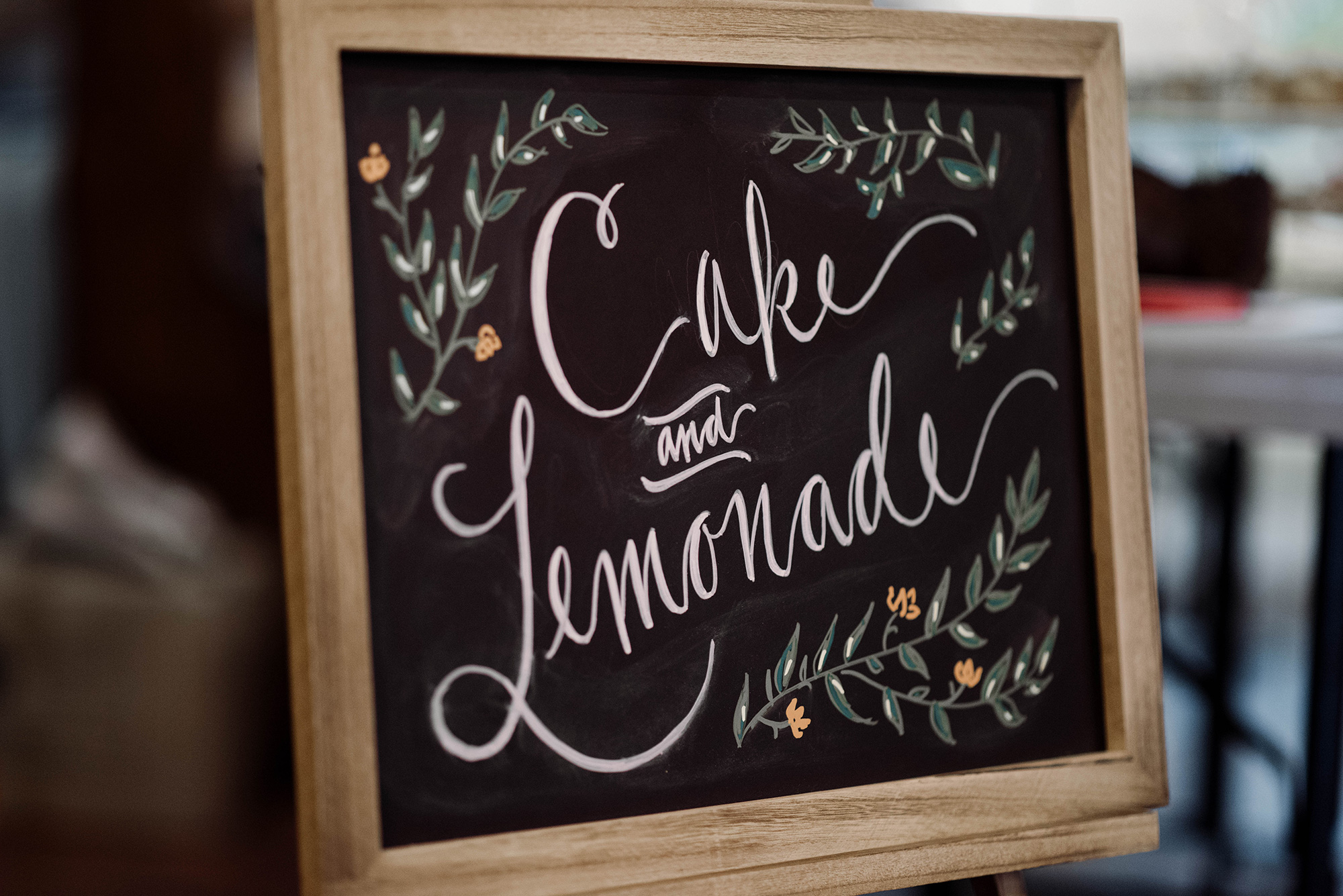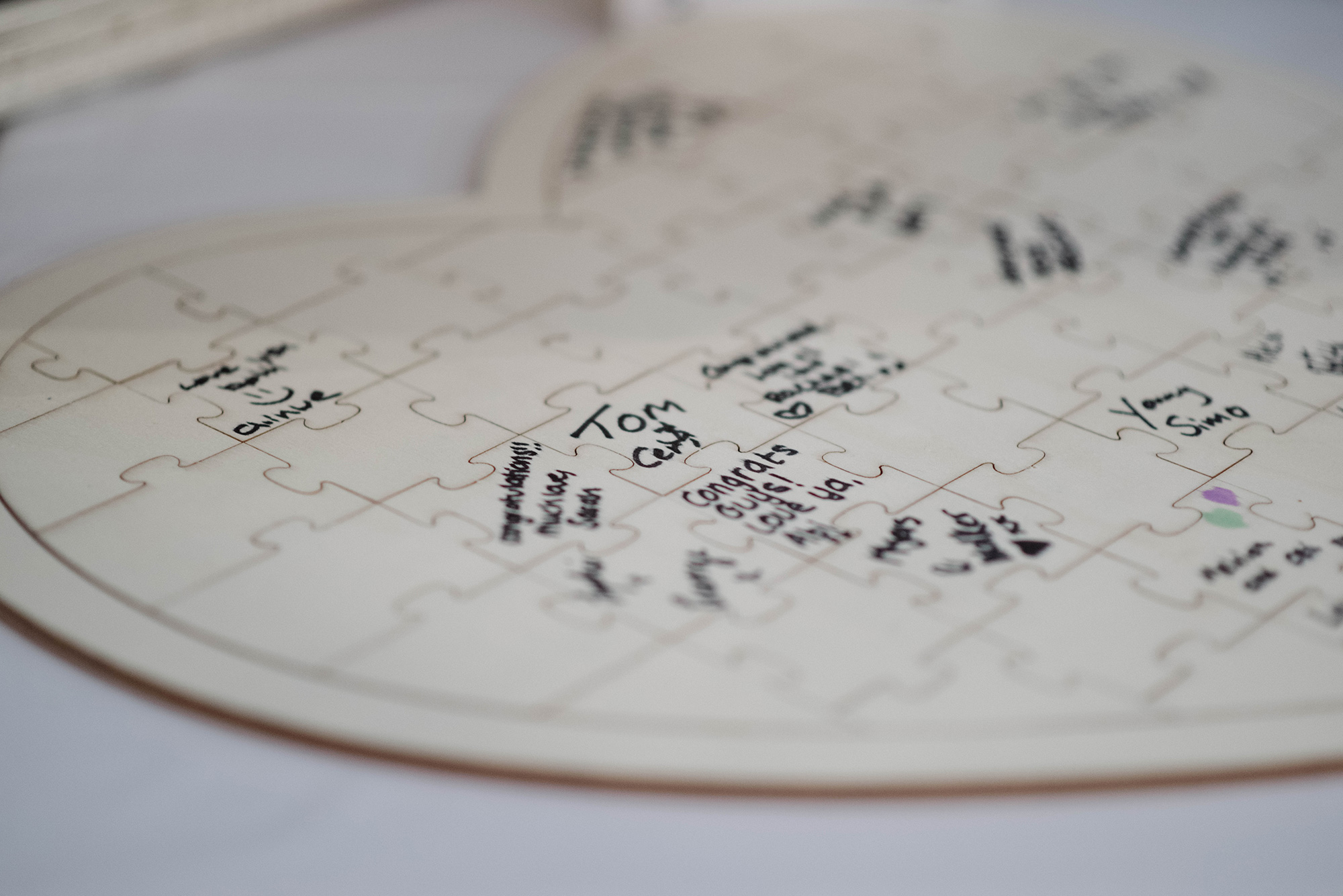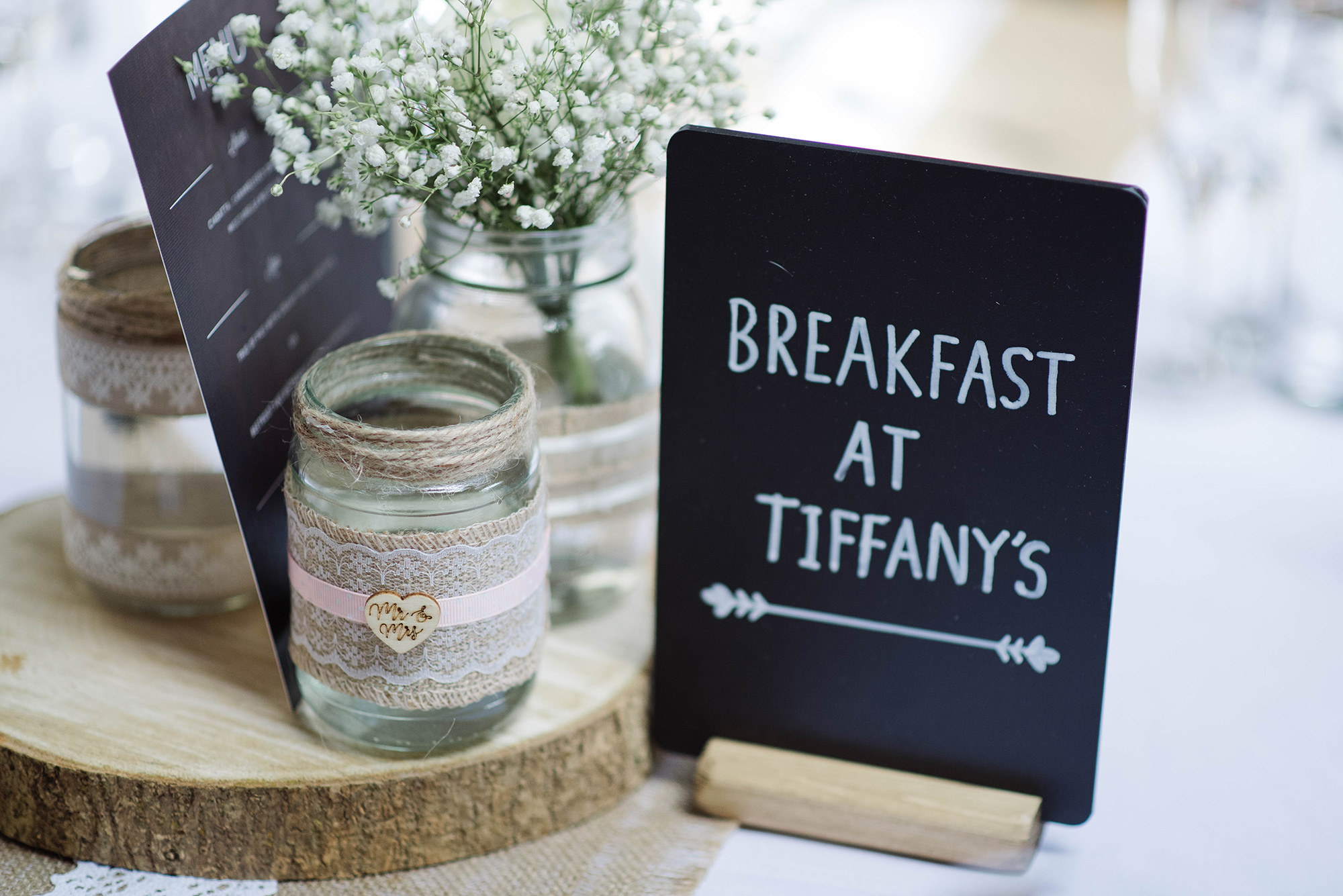 When it came to bringing their vision to life, Elly and Jake chose to keep things simple and rustic, with a blush and blue colour scheme to go with the hessian. "Lots of hessian!" Elly laughs.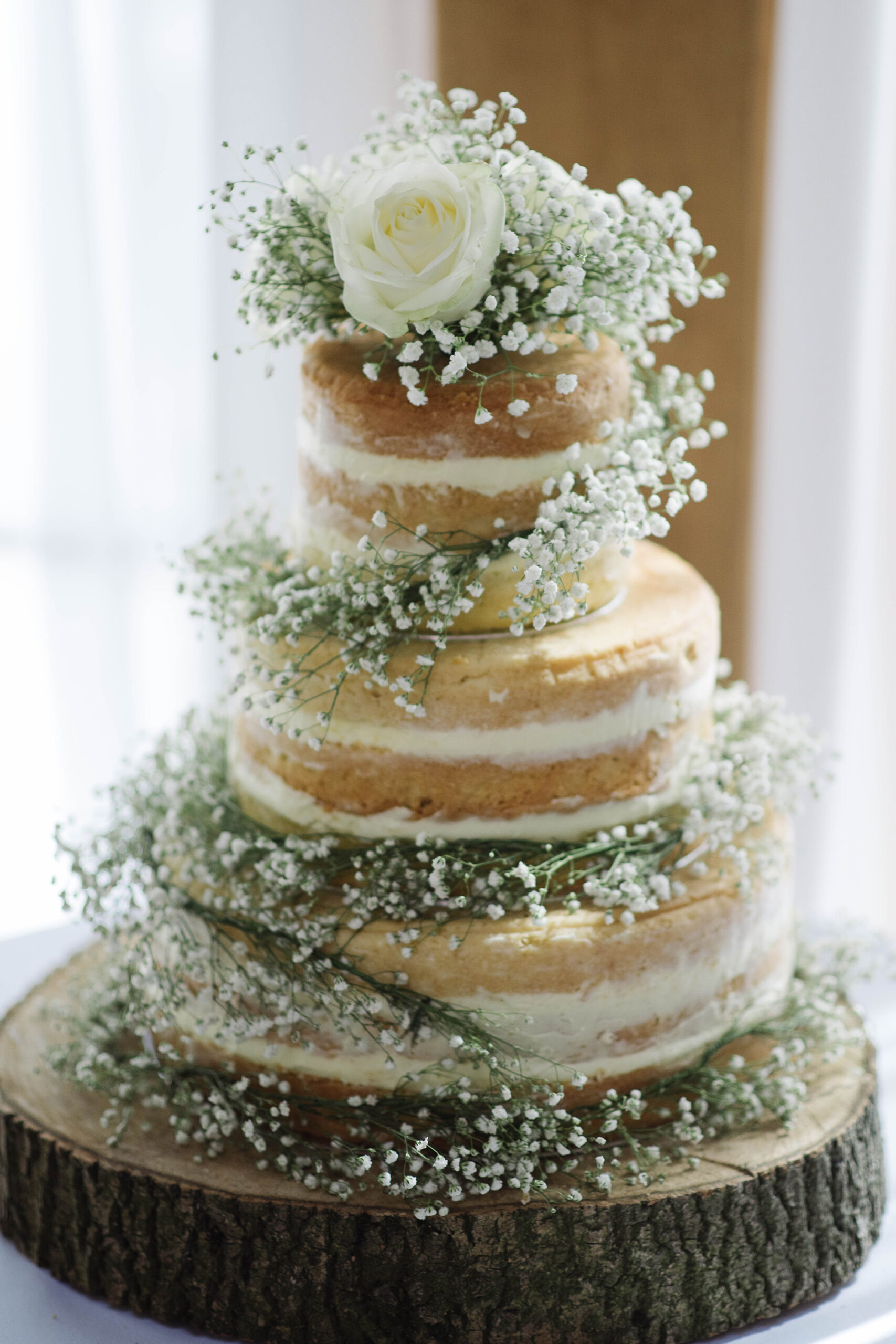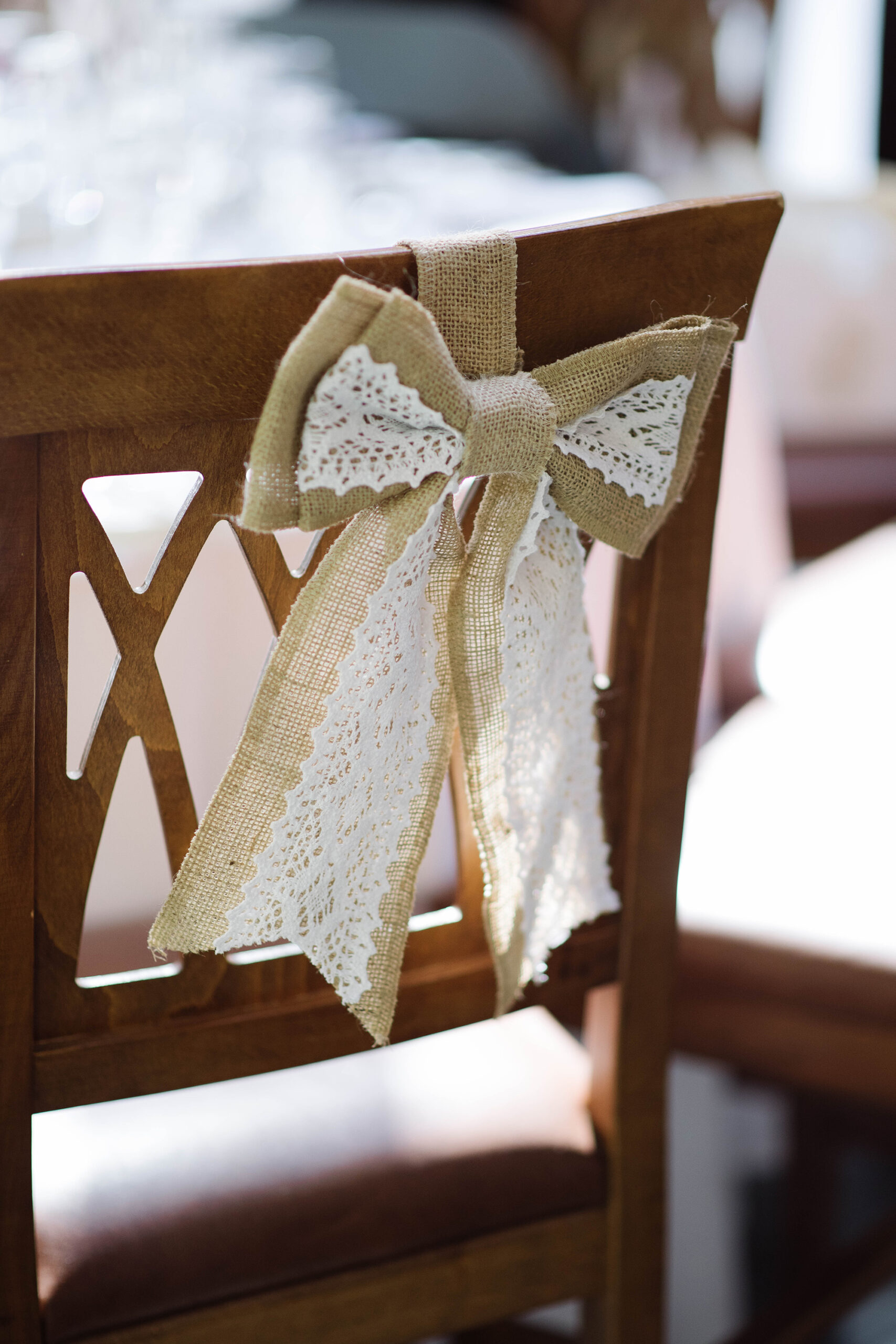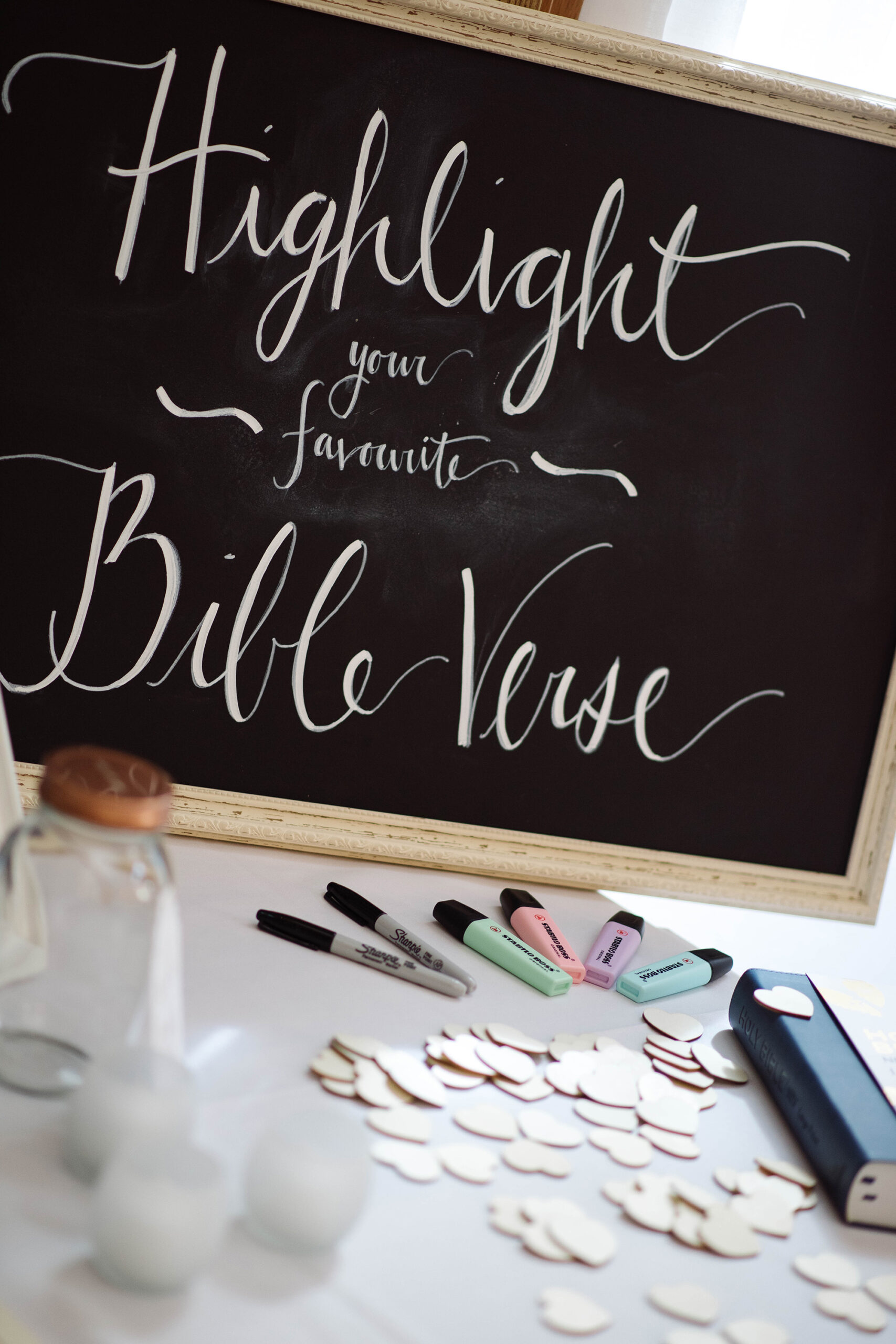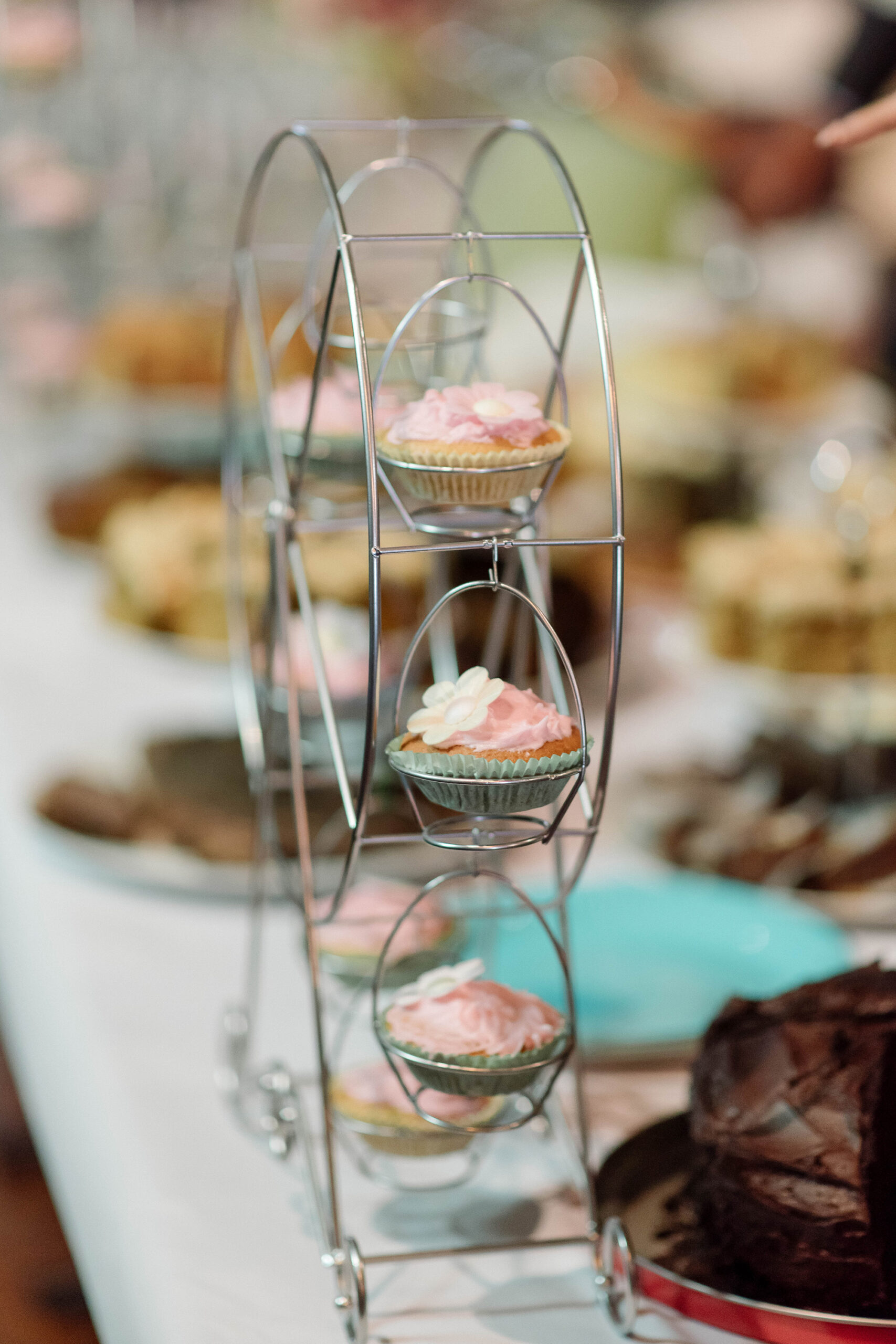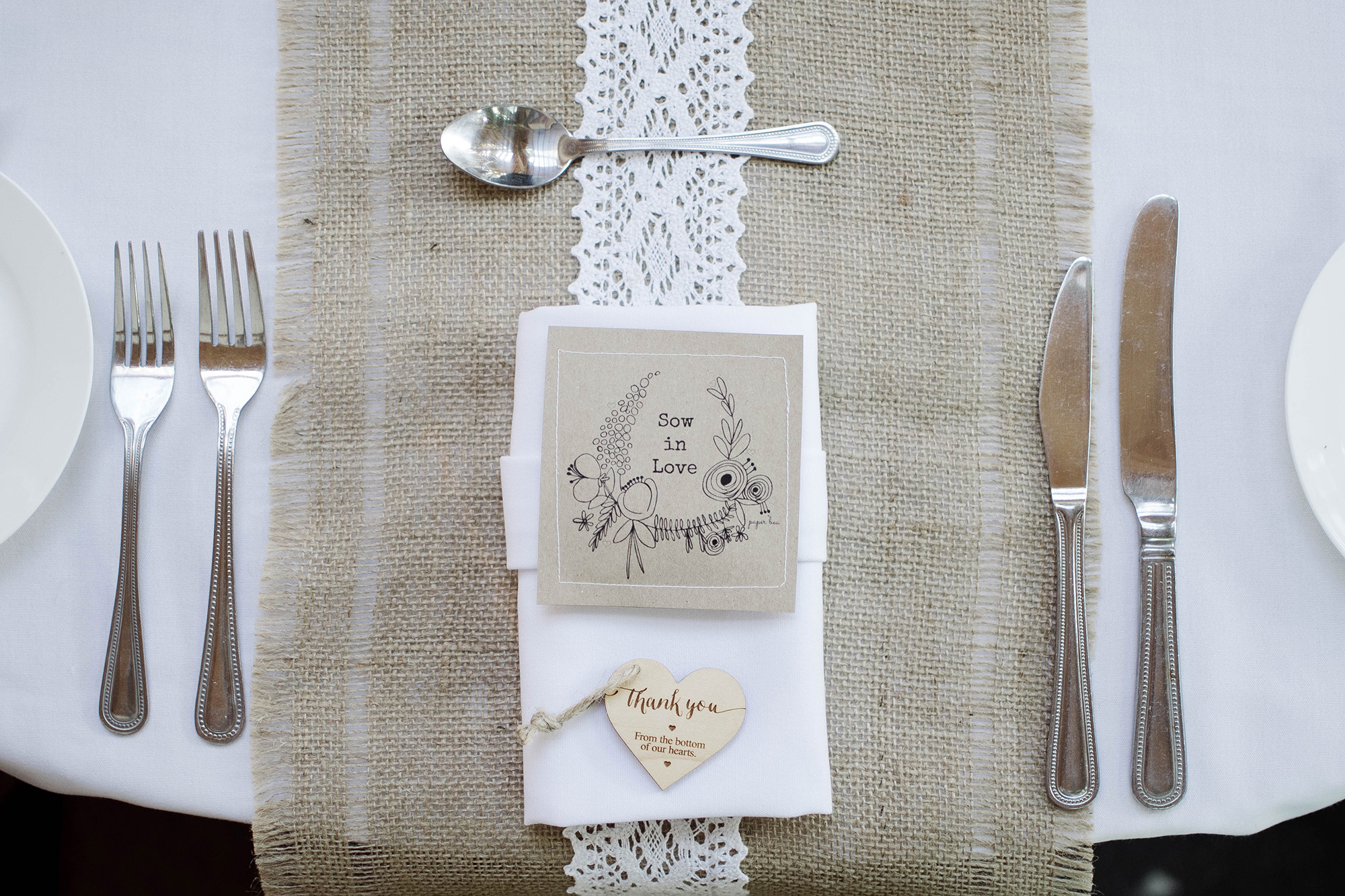 "We are so fortunate to be surrounded with lots of extremely talented friends and family who shared their wonderful gifts with us to make our day so special," Elly says.