Abbie and Alastair describe themselves as "serious Londoners", so it was important they walk down the aisle in the city they love.
But bride Abbie also wanted a grand country house feel to the reception. They found their dream venue in The Savile Club in Mayfair. "It satisfied my dream for a beautiful exclusive country house but with all the convenience of central London," the bride says.
The couple wed at the Spanish and Portuguese Synagogue in Maida Vale on September 2, 2018.
"It's where Alastair's parents and grandparents were married so it was very special and sentimental," Abbie says.
Alastair took a starring role in the styling for the traditional country house wedding (succulents being a major theme), while other breaks in tradition also added to the day.
"My dad surprised us by singing Some Enchanted Evening at the end of his speech, it was really special and lots of tears followed!" Abbie says.
"We also broke with tradition and instead of having a top table with friends, we decided to have a table just the two of us. It meant that for a few minutes with each course we got to sit and enjoy each other's company. It gave us some really cherished moments just the two of us."
Photos courtesy of Miki Studios.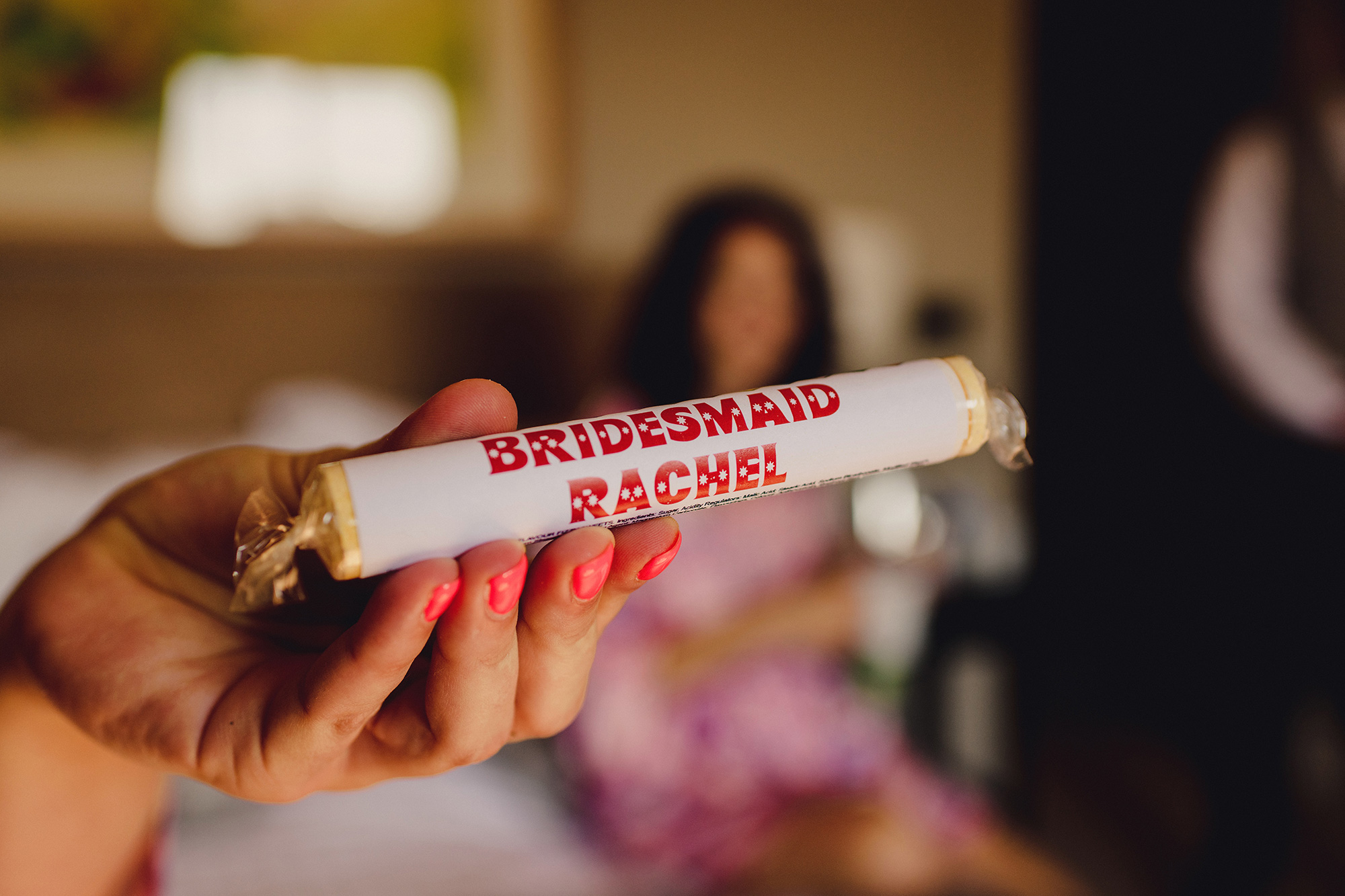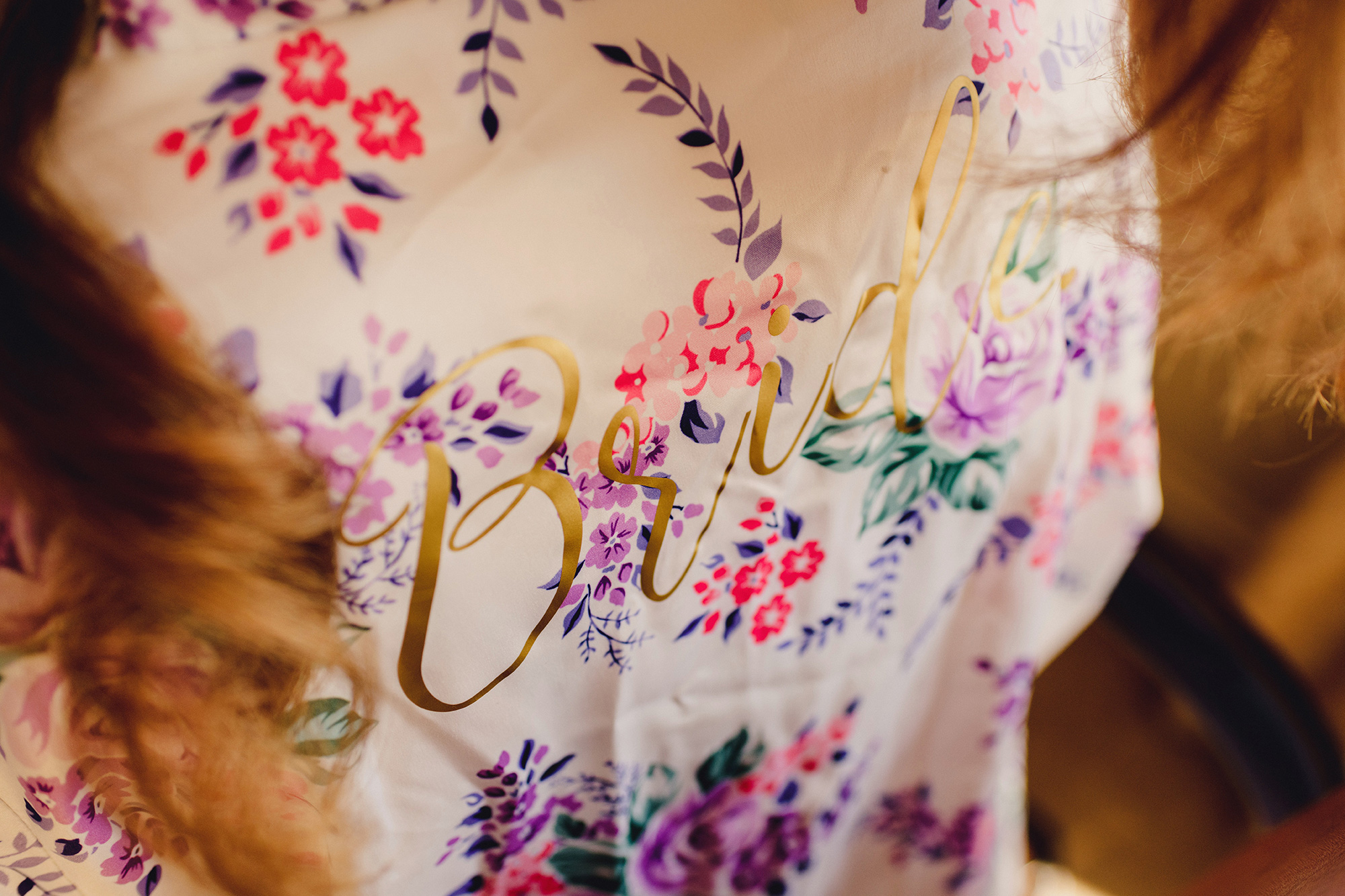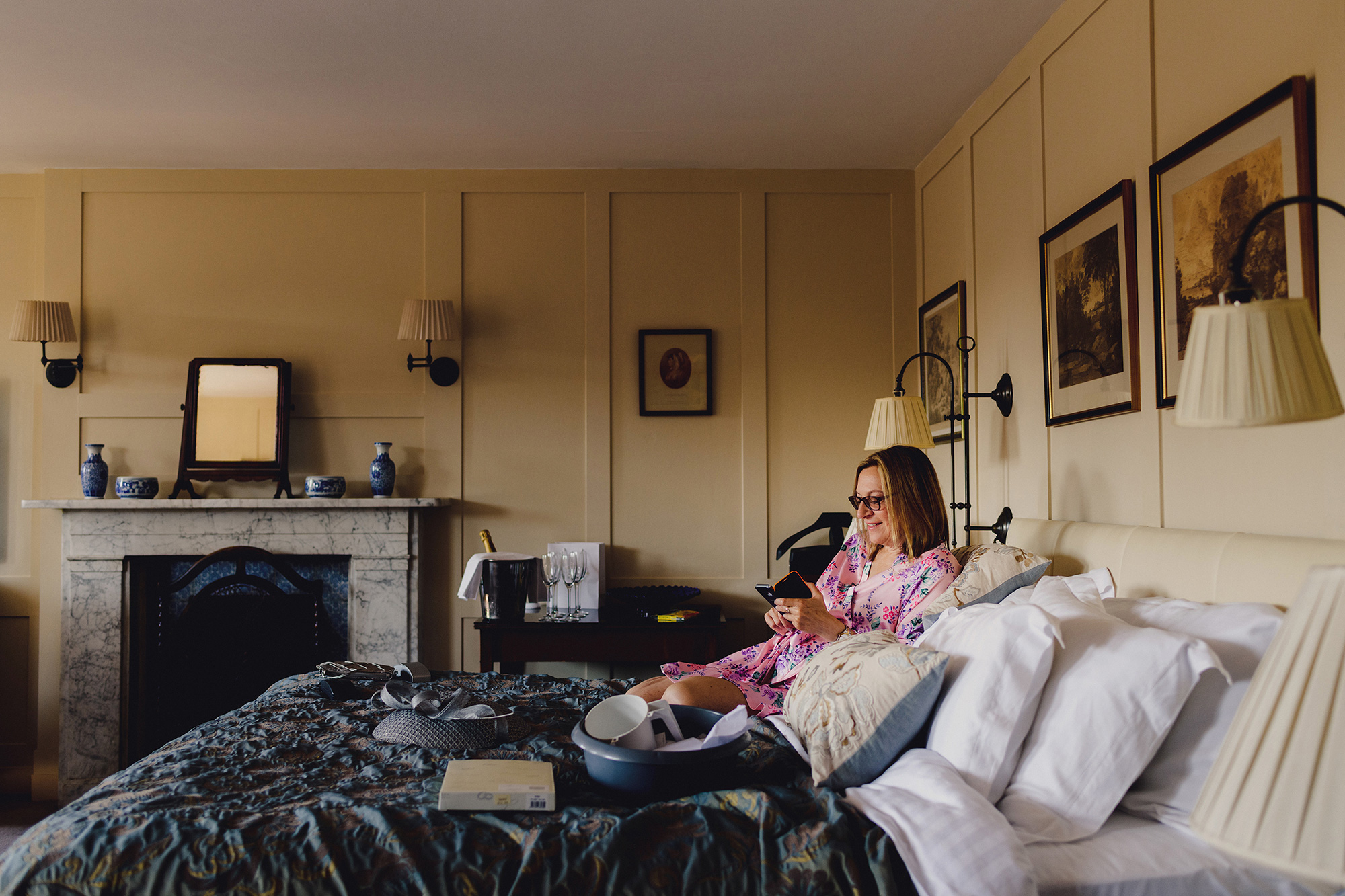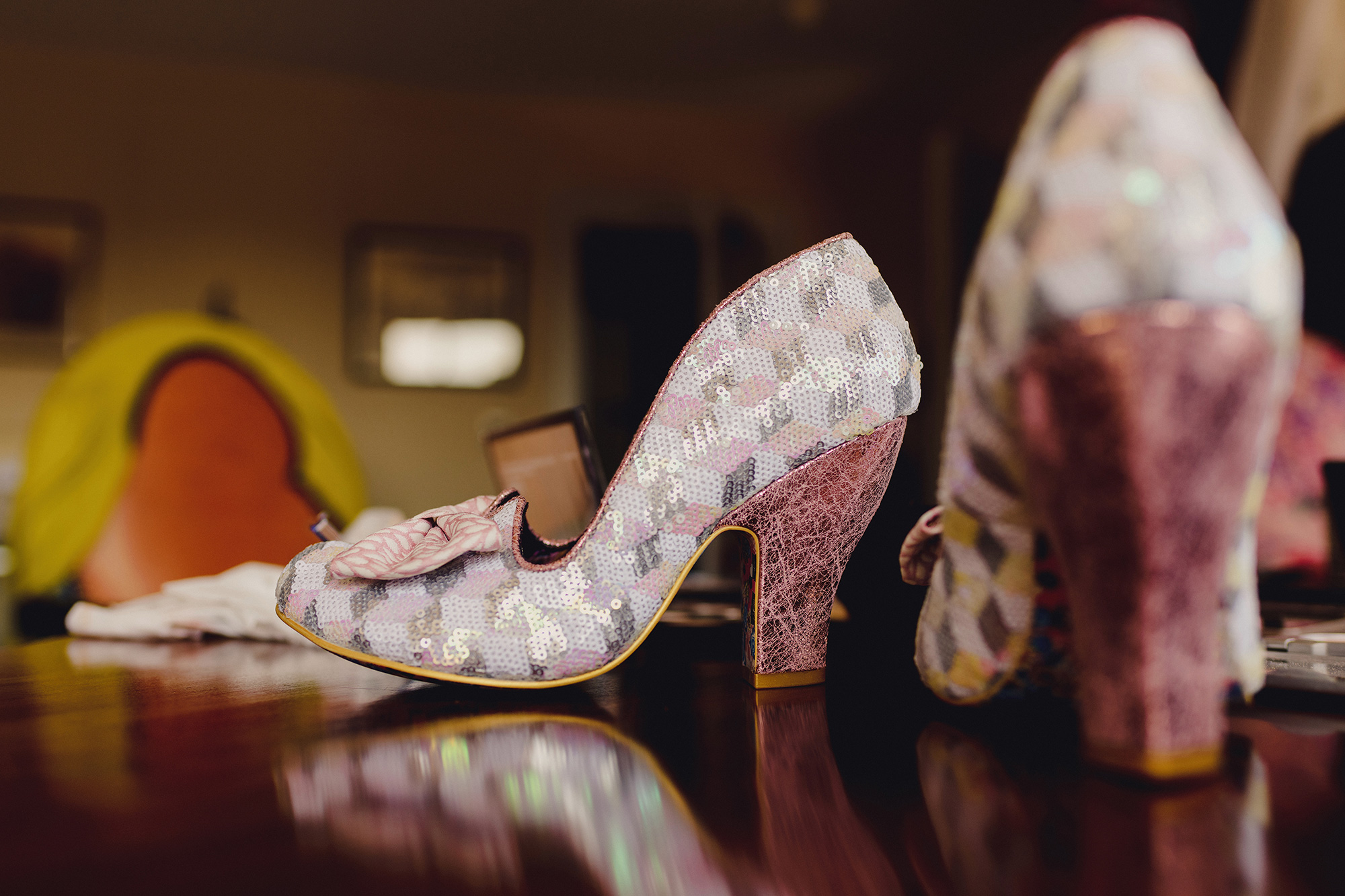 After an unsuccessful shoe hunt, Abbie stumbled on Irregular Choice. "My maid of honour convinced me it would be fun to have some crazy, quirky Alice in Wonderland type shoes hiding under my dress. We came out with perfect white and pink sequined sparkly heels with a giant pink bow on the front!"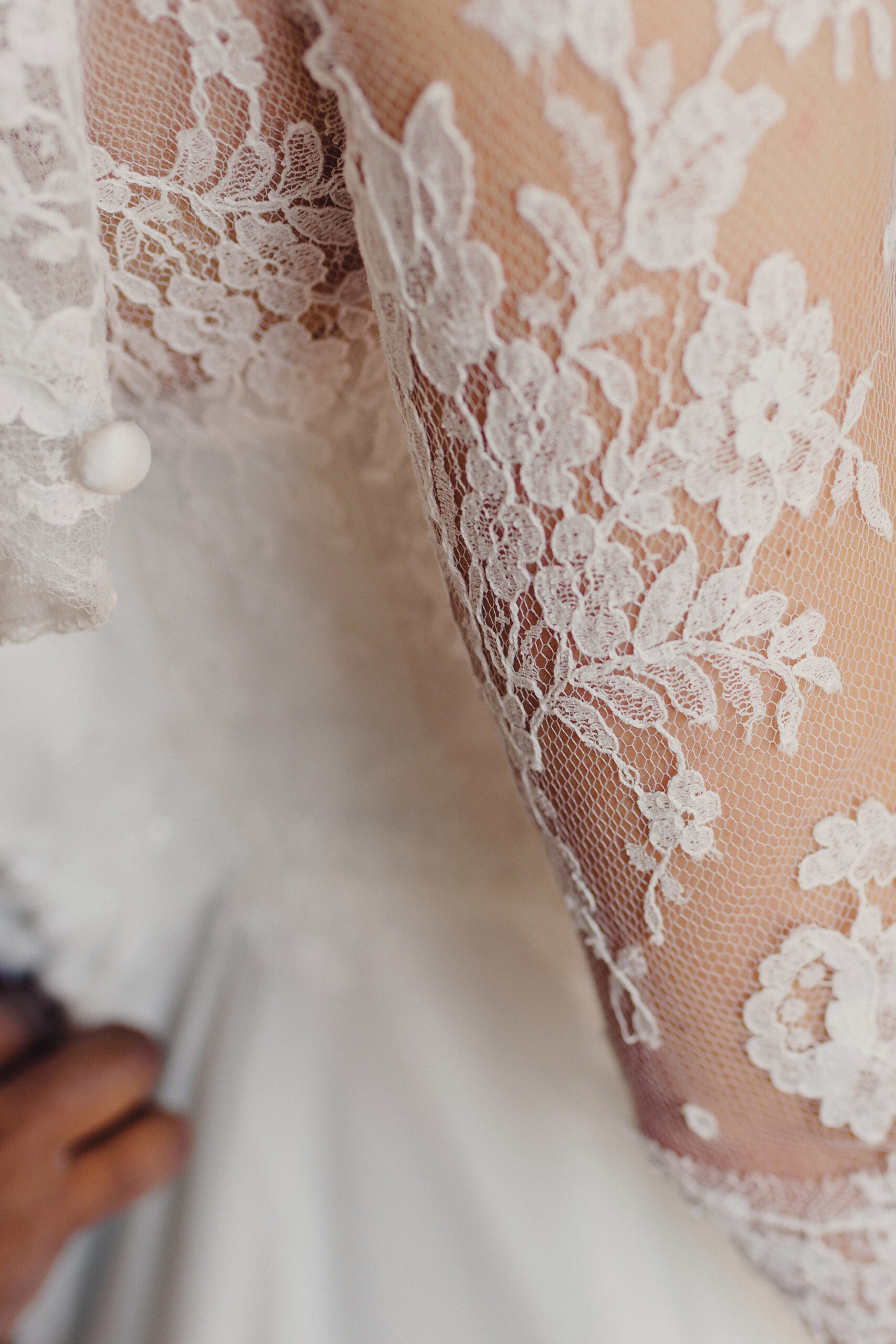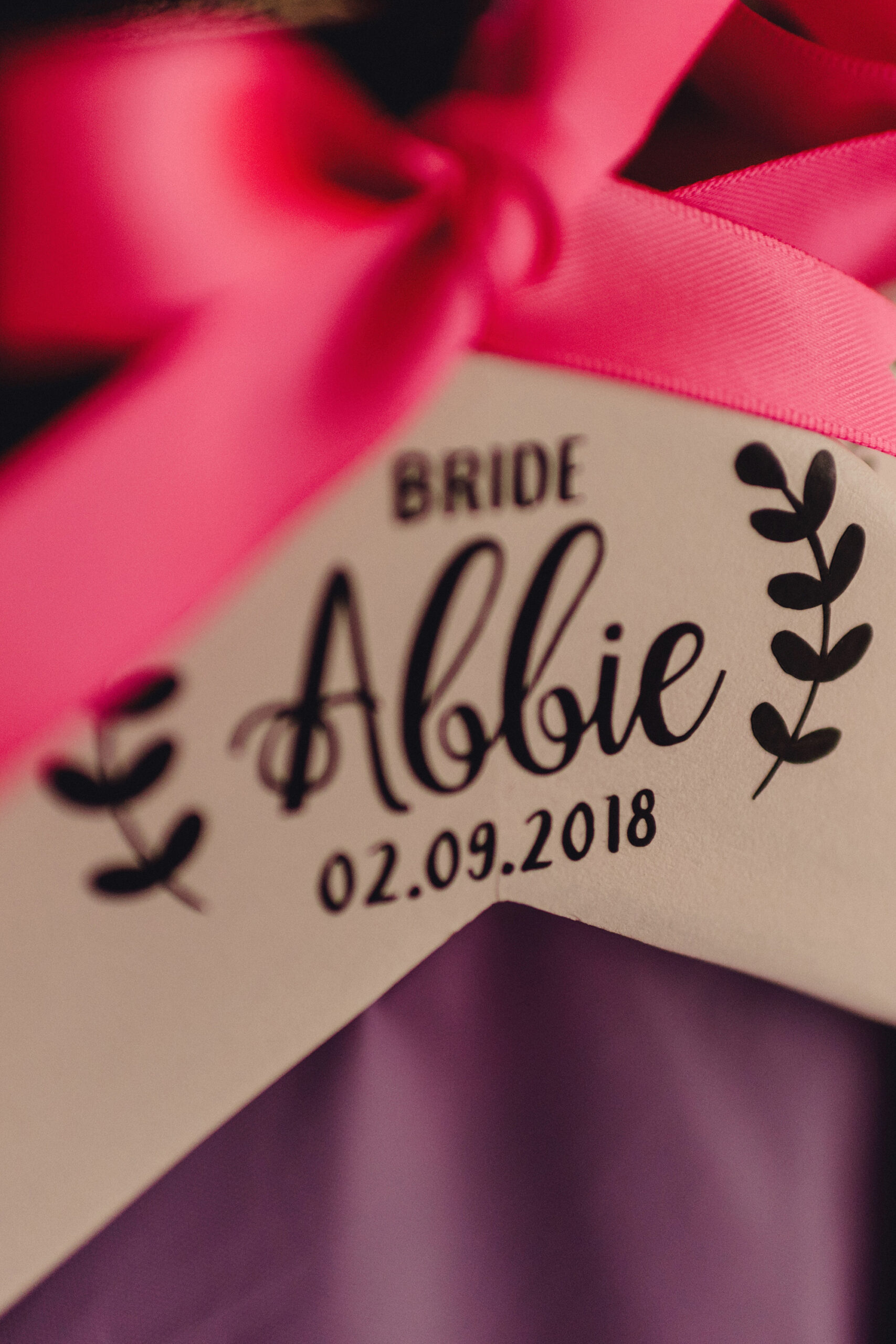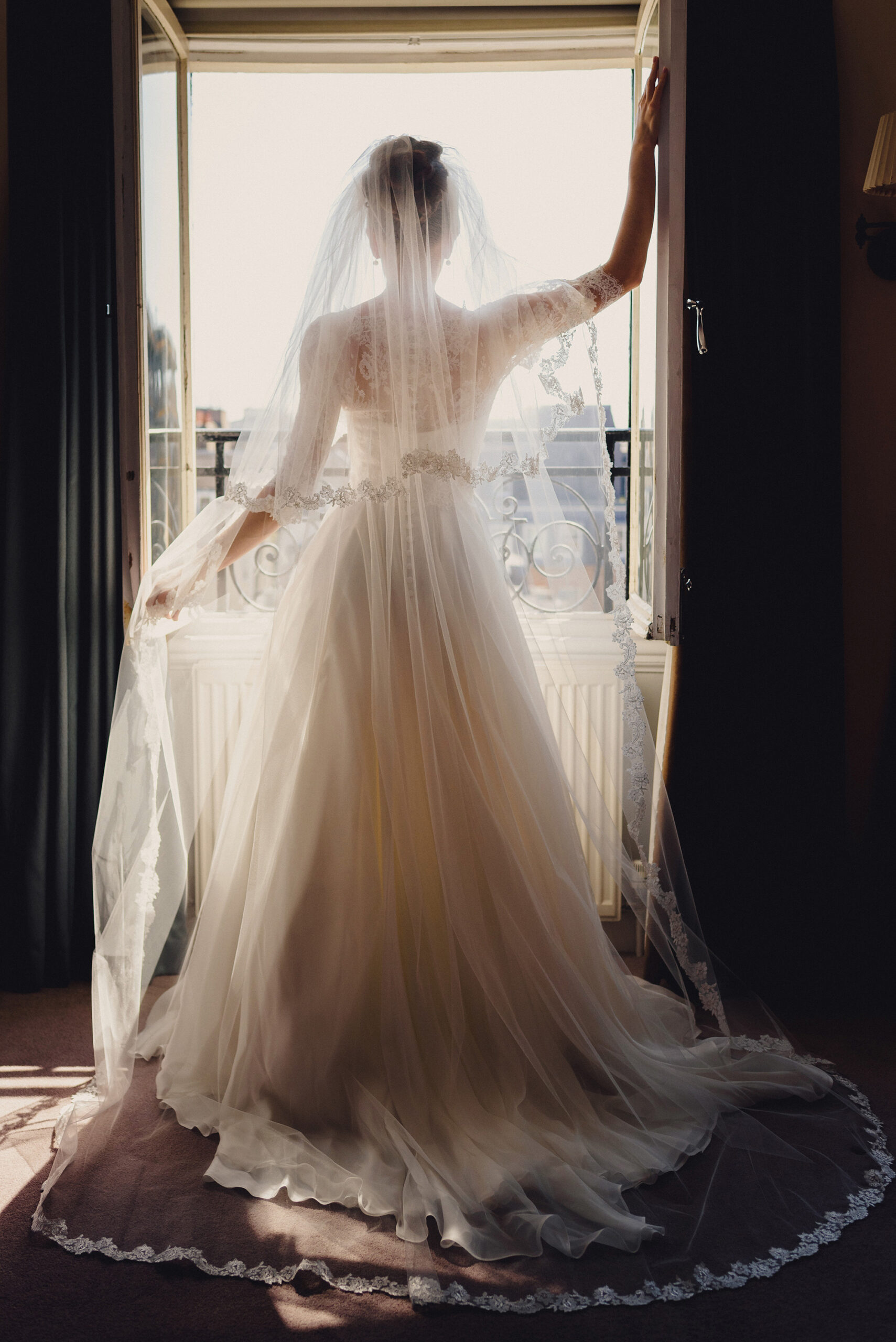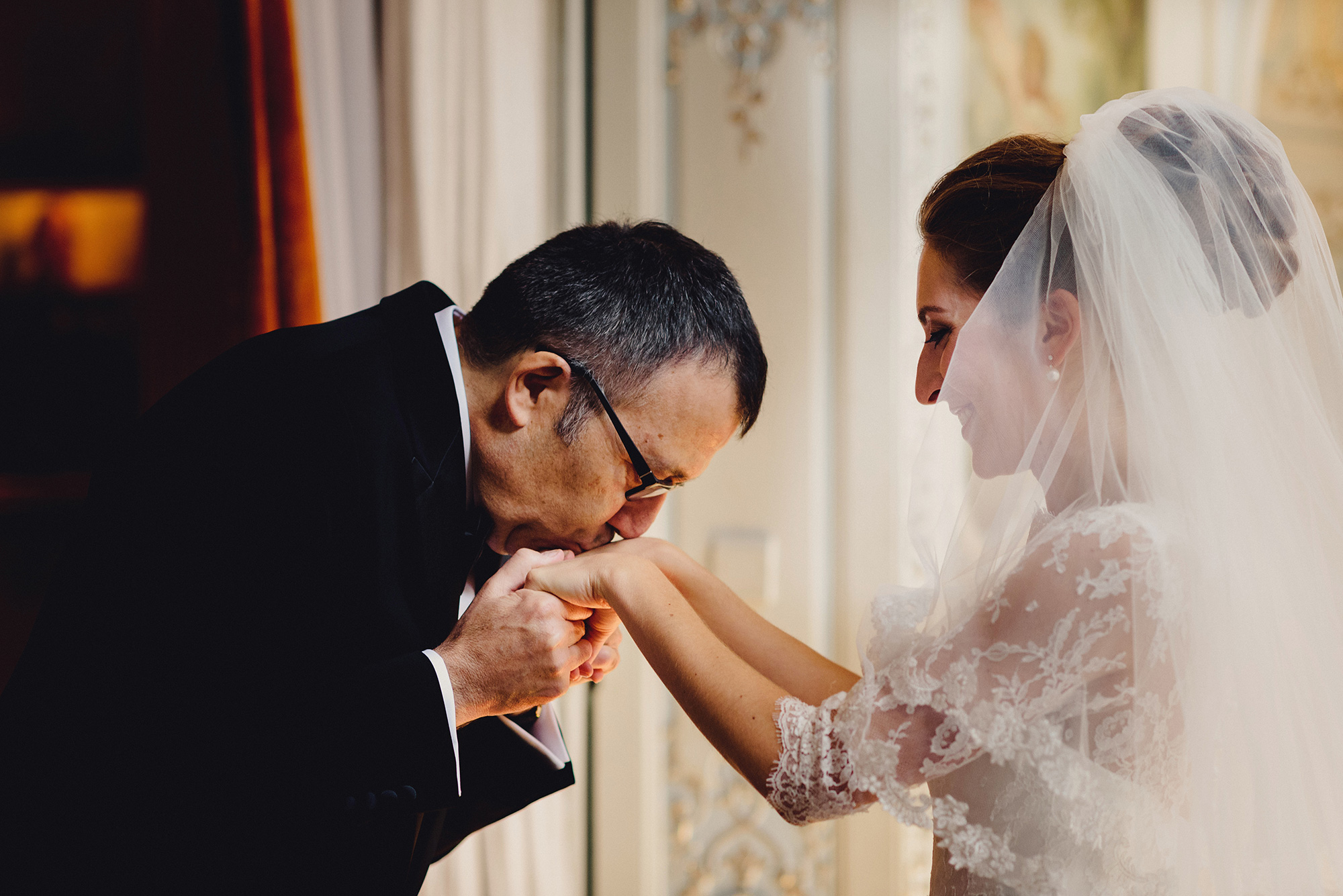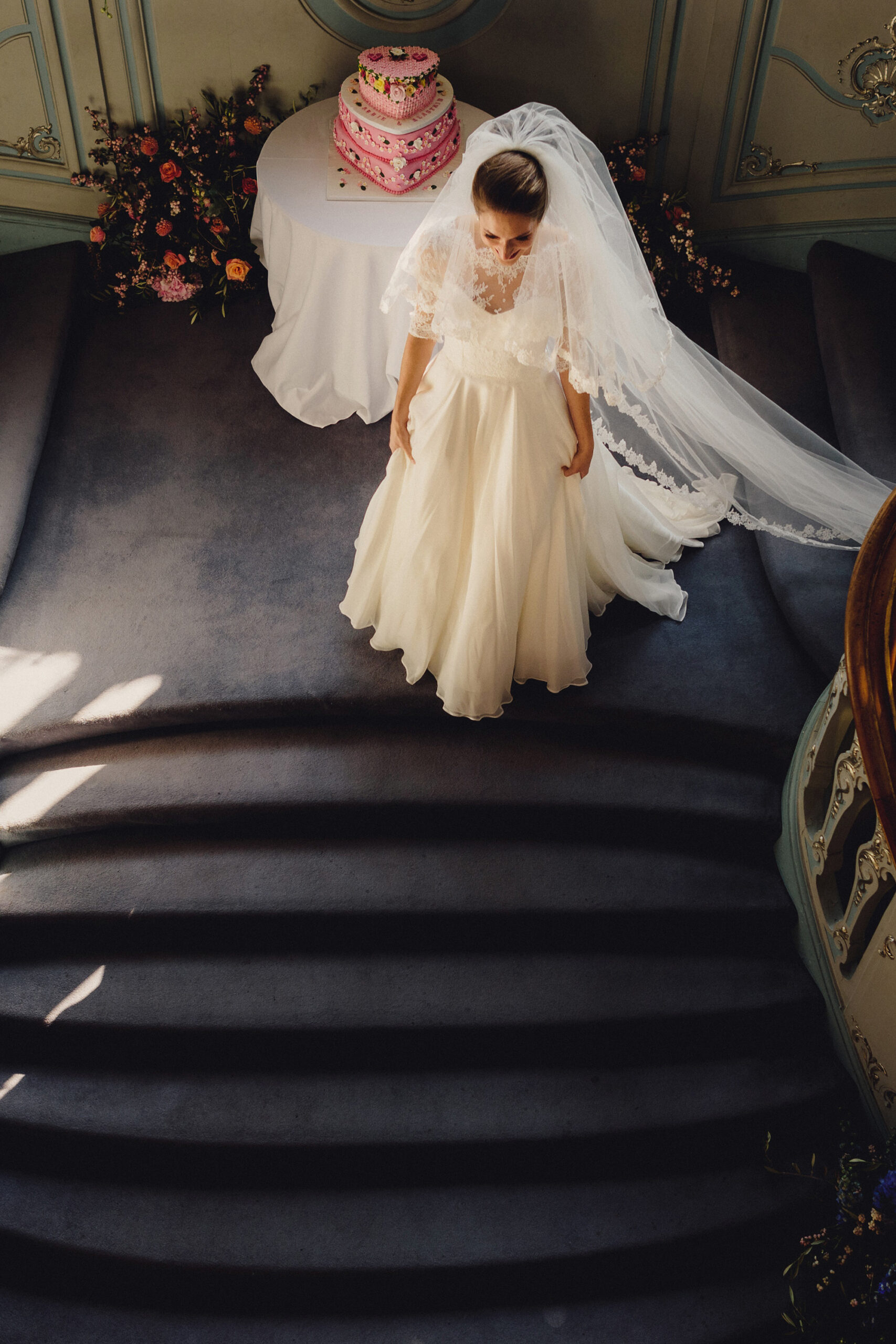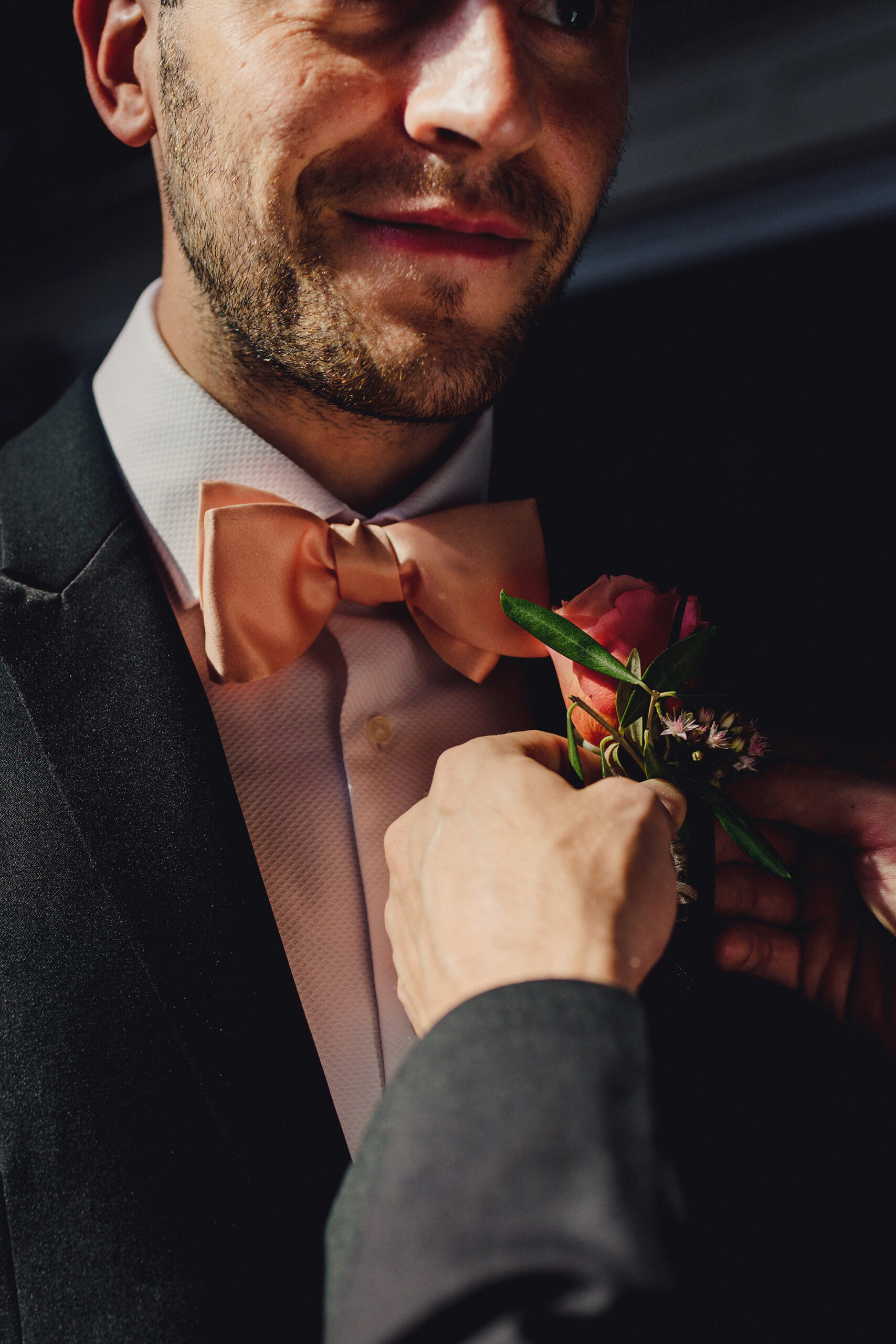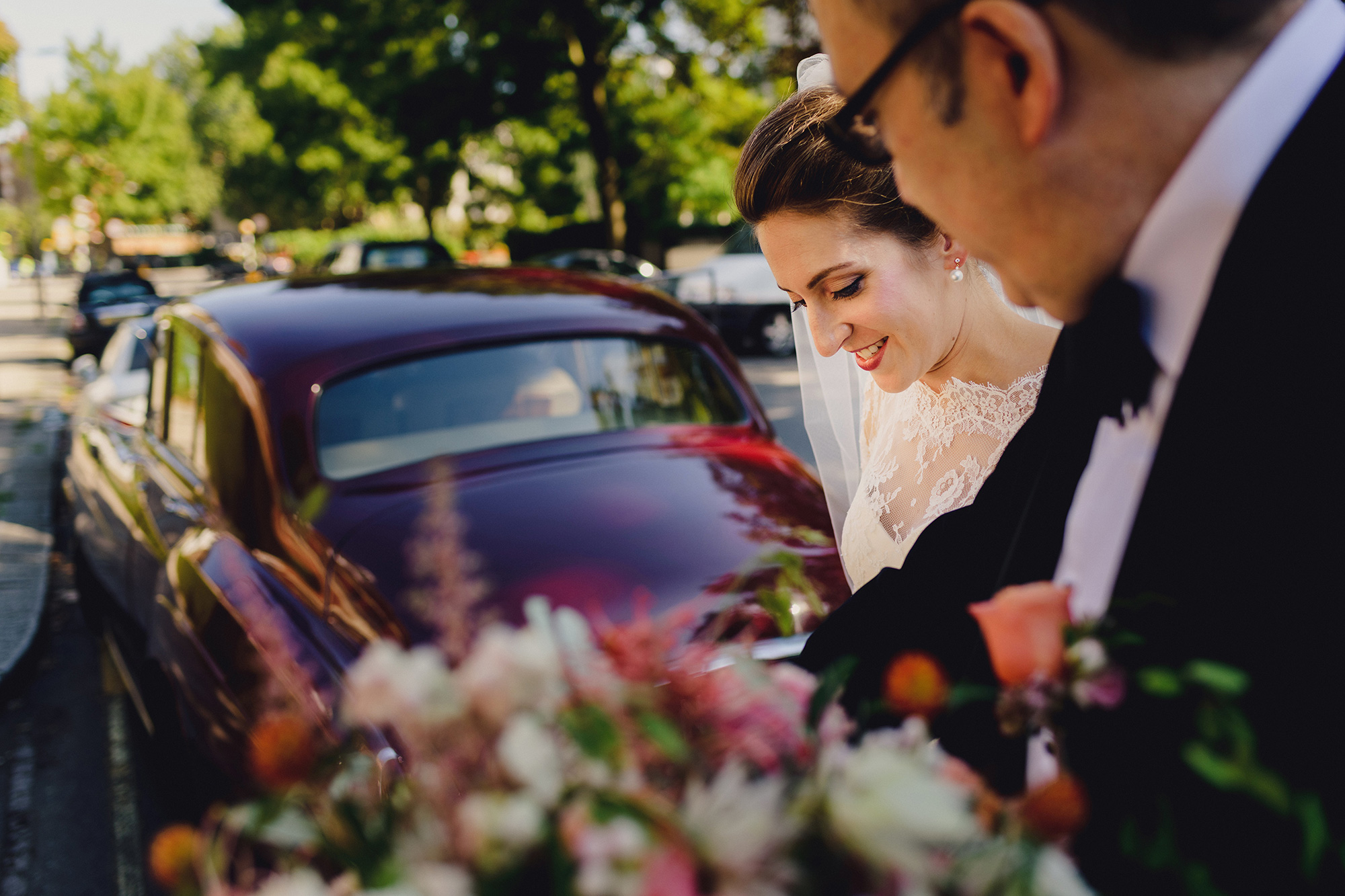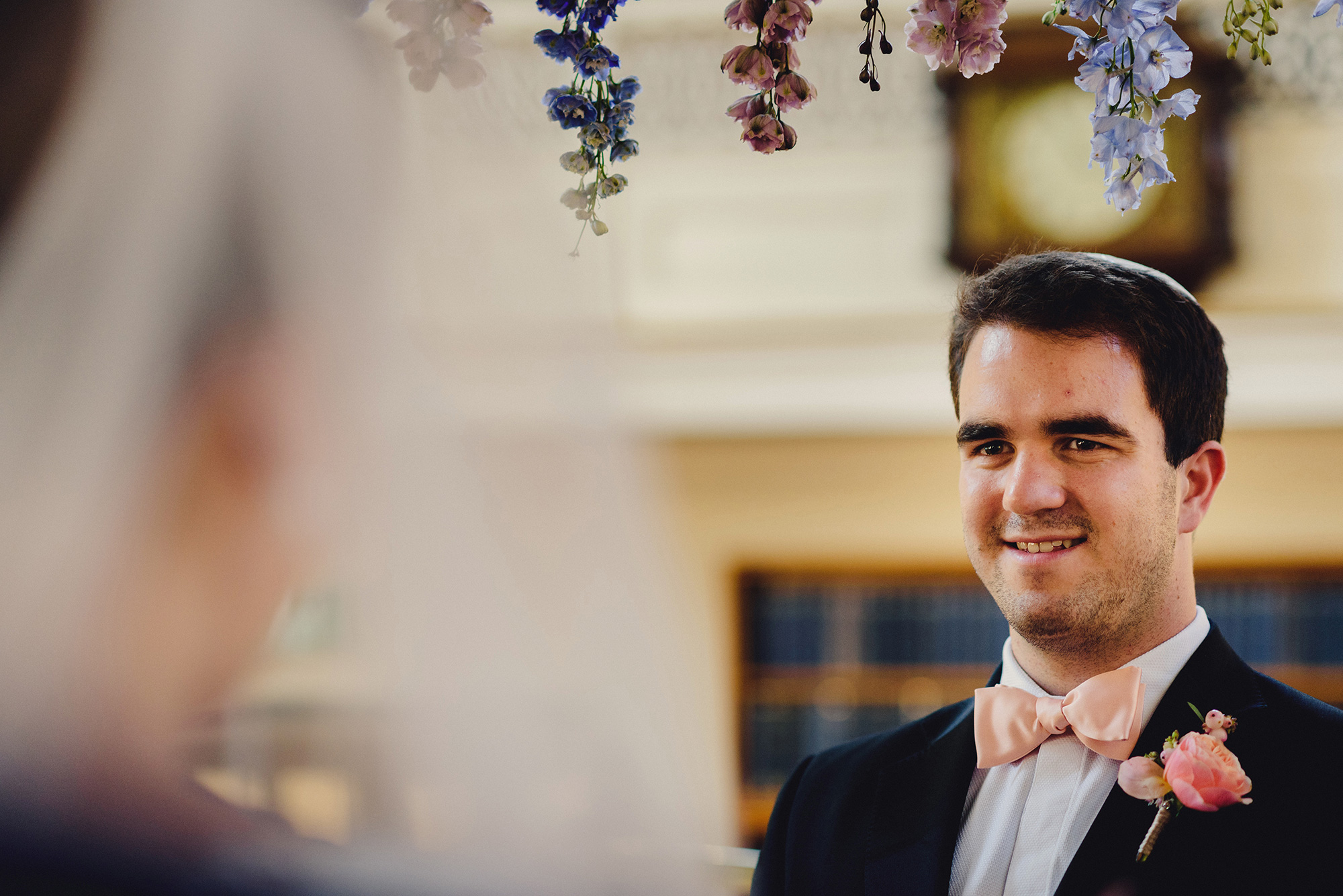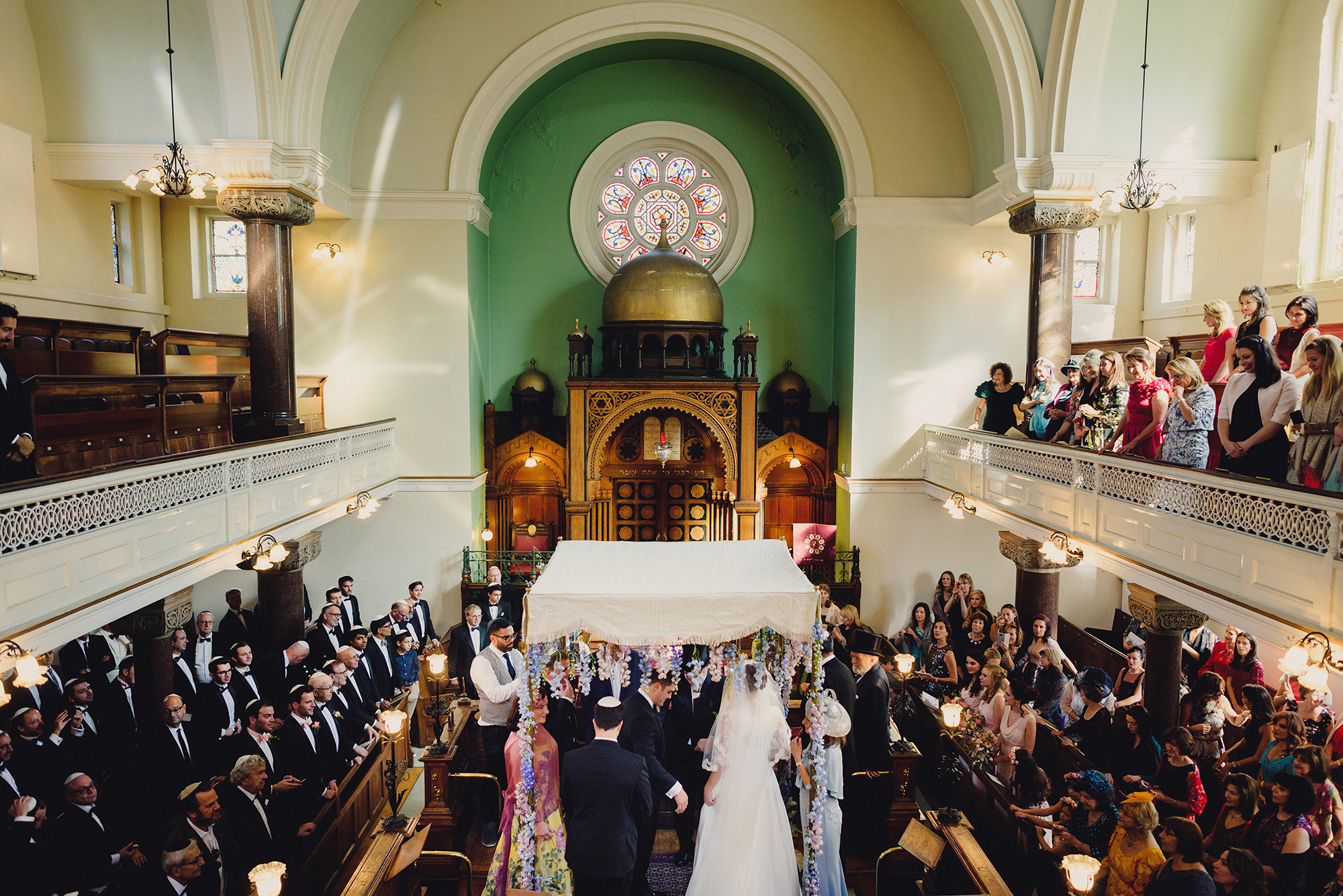 "I have sat through too many weddings with serious chuppah blind spots! Although I love big elaborate chuppahs, it was really important to me that the chuppah was beautiful but very simple and minimalist to highlight what was happening underneath and so that everyone could see," Abbie says.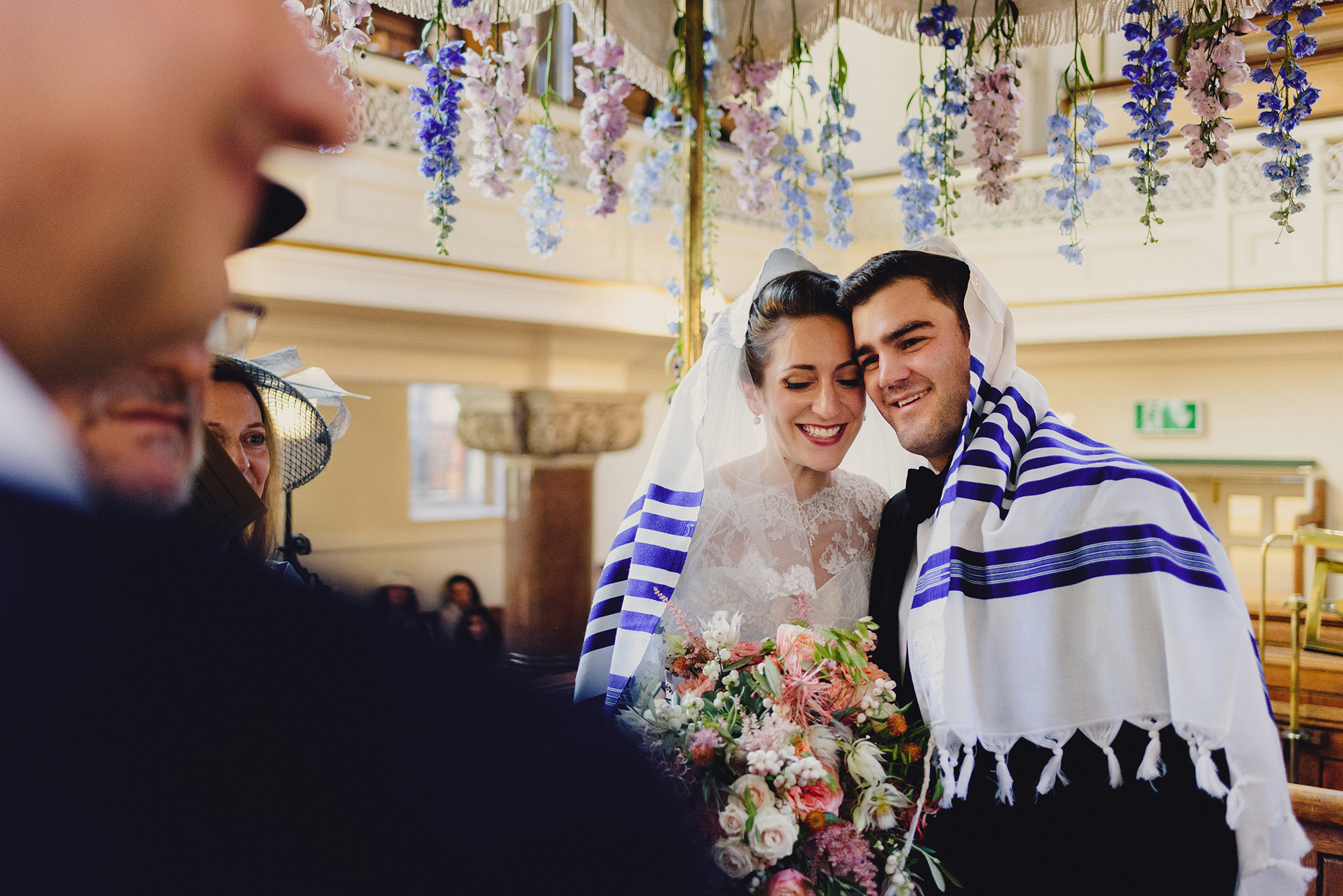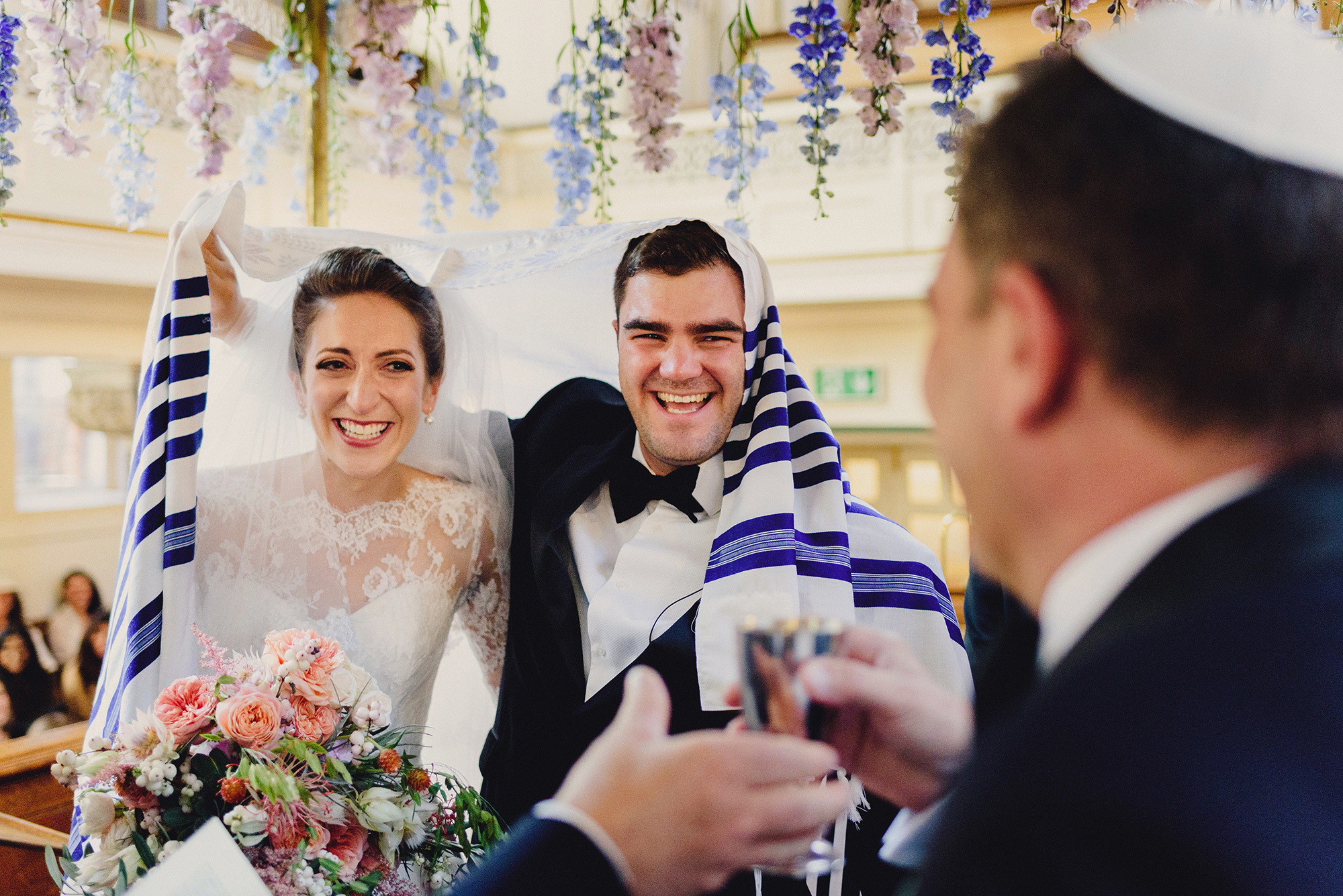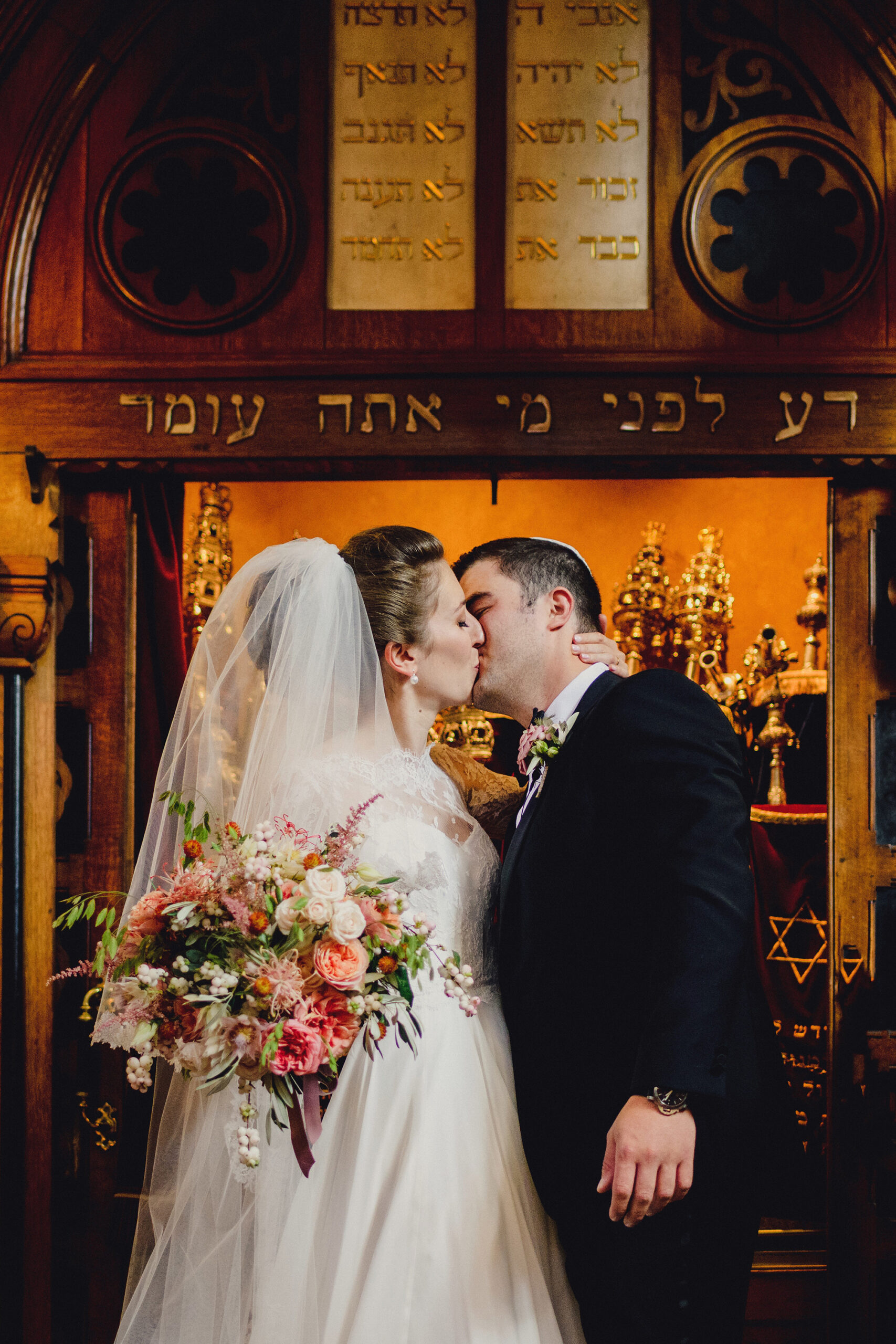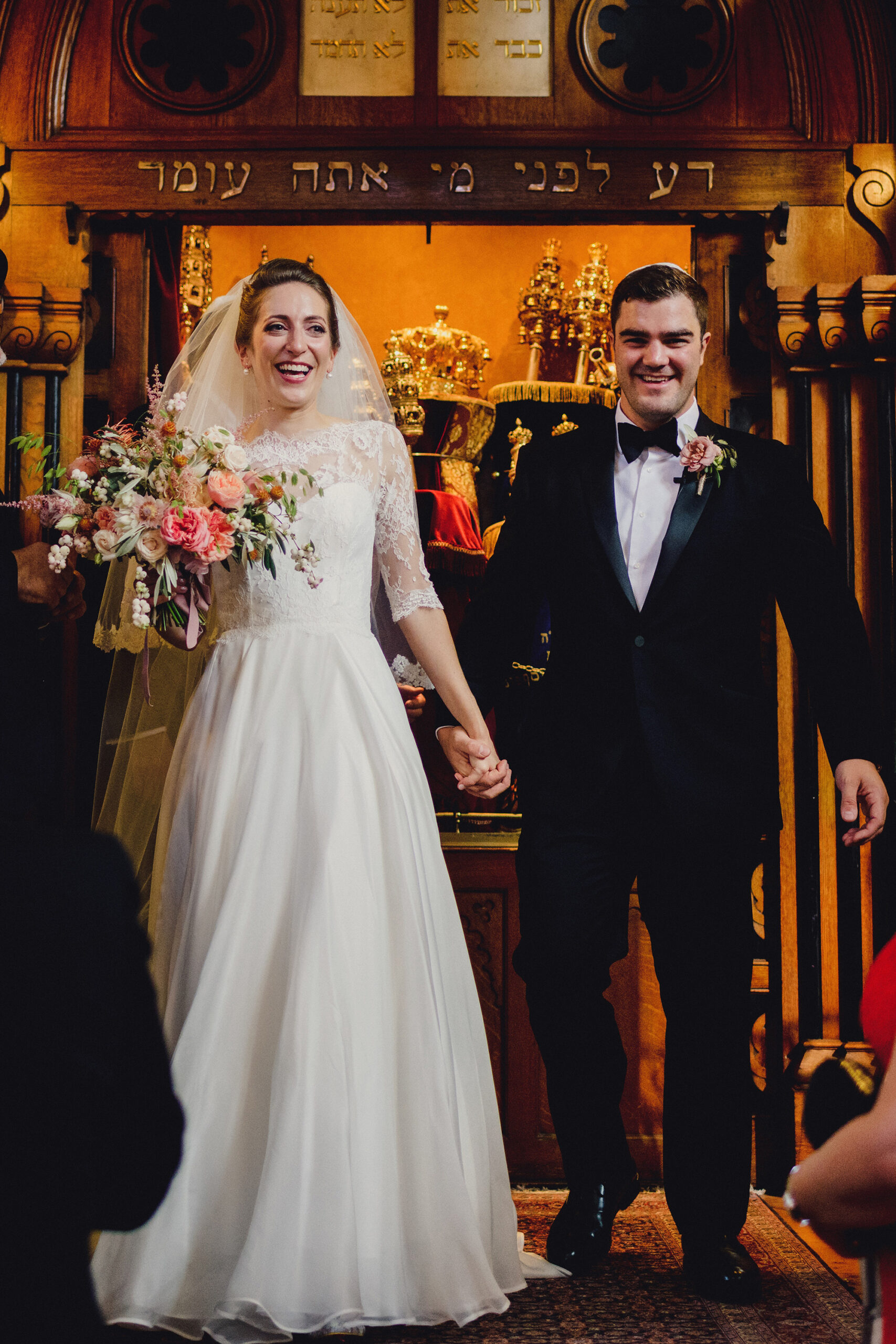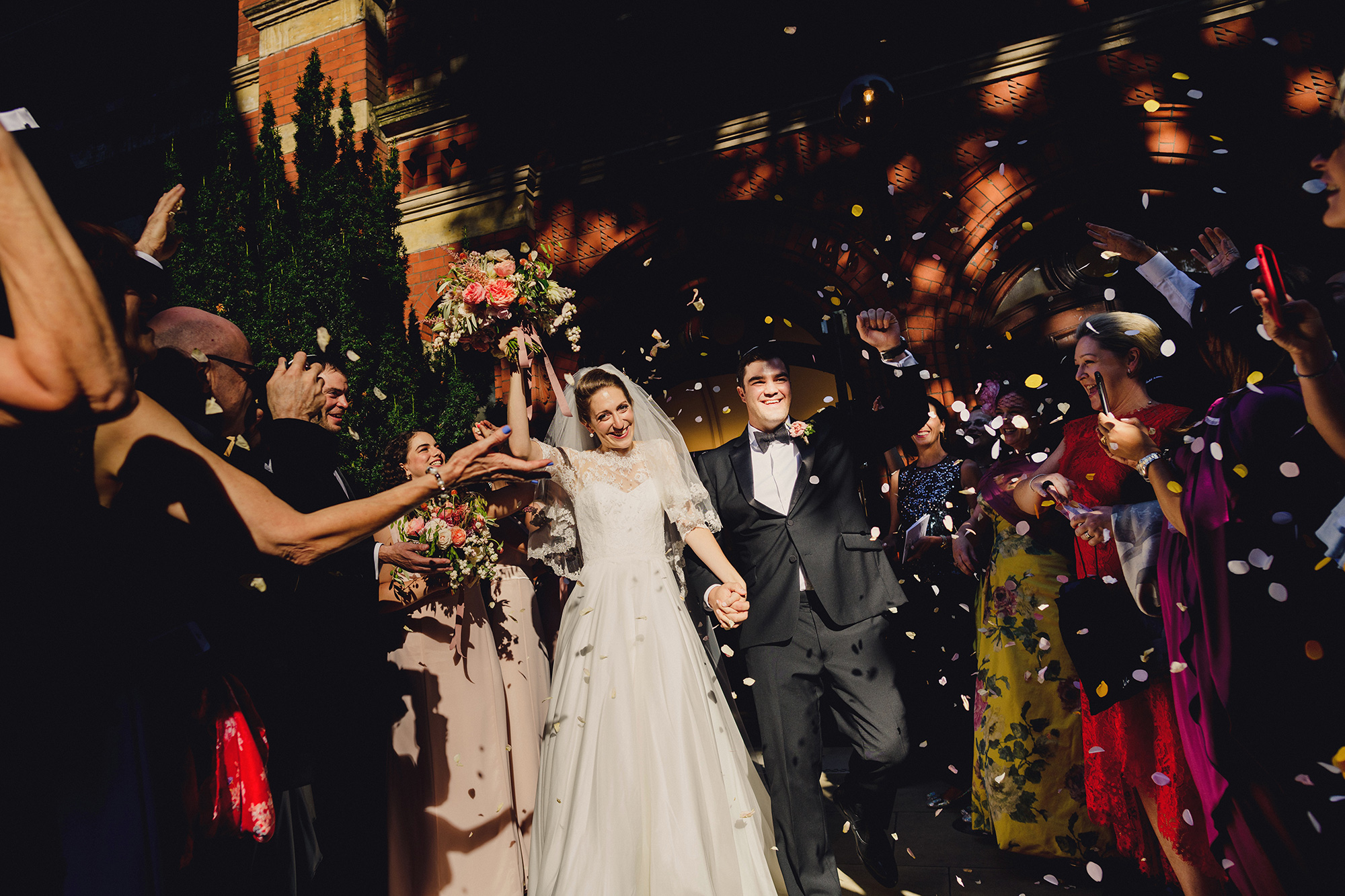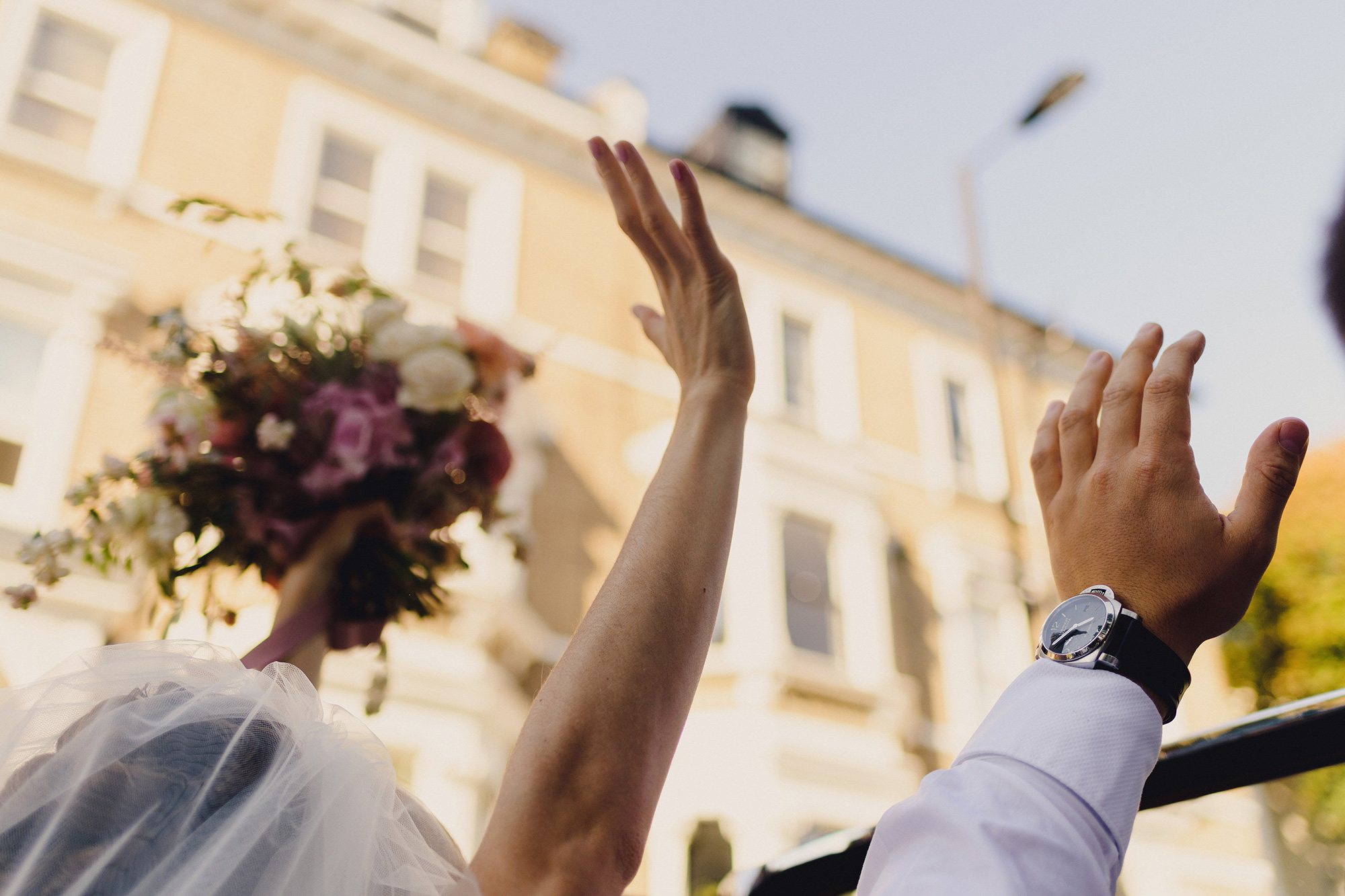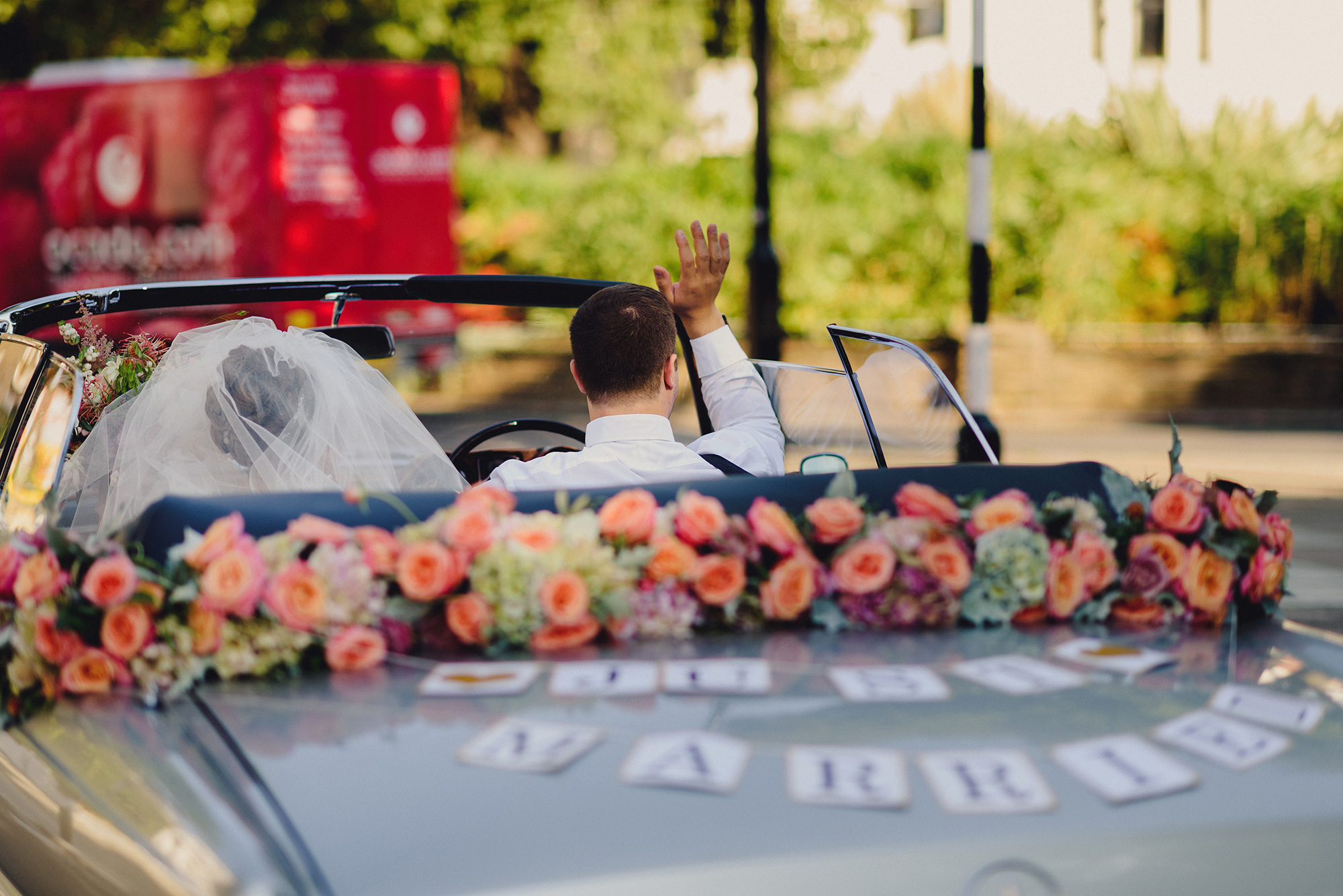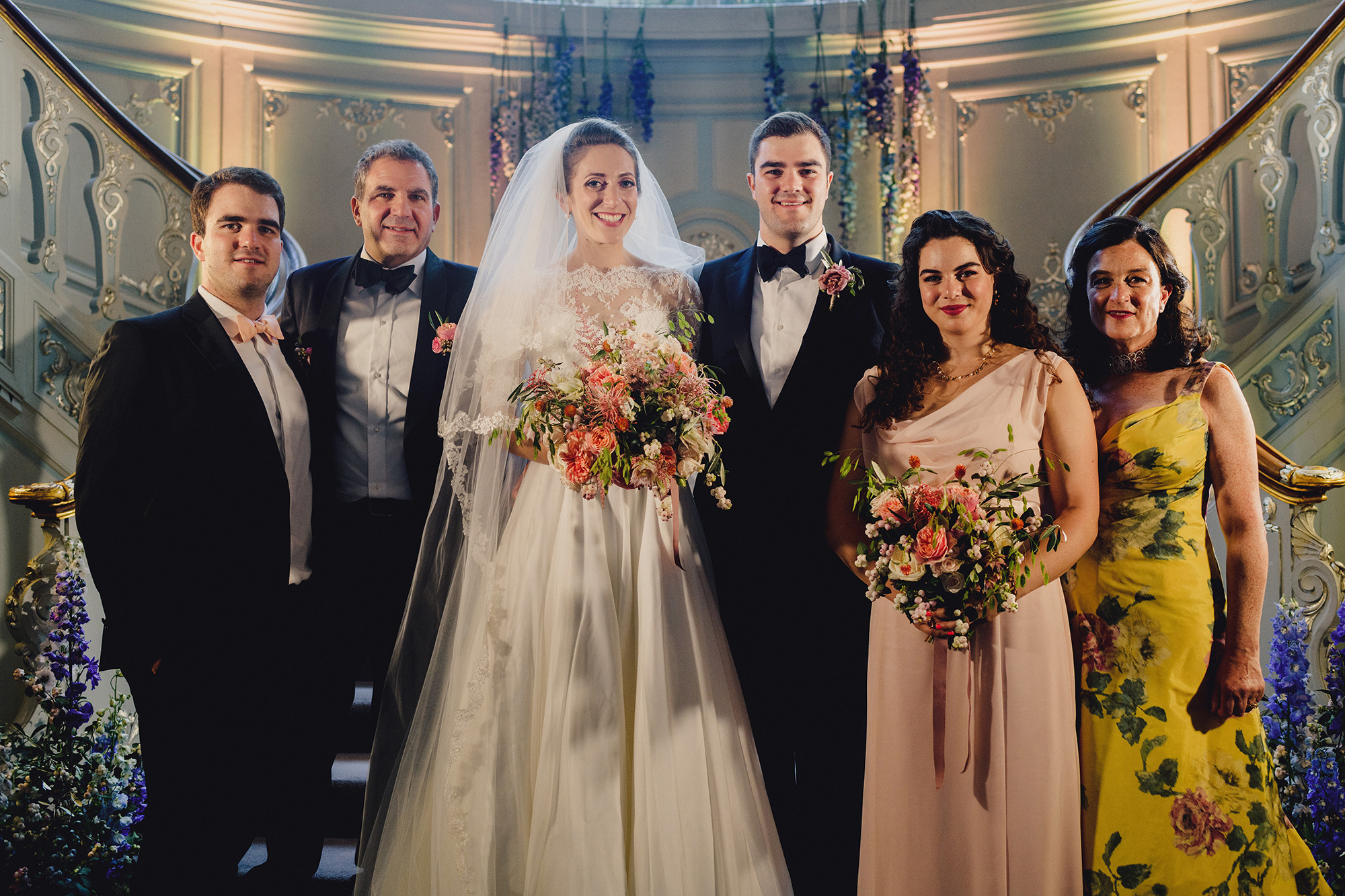 "I wanted to keep my look simple and elegant to complement my dress so I chose a simple pearl and diamond vine to go in my hair with a long veil that floated behind me when I walked," Abbie says her hair vine from Ivory & Co.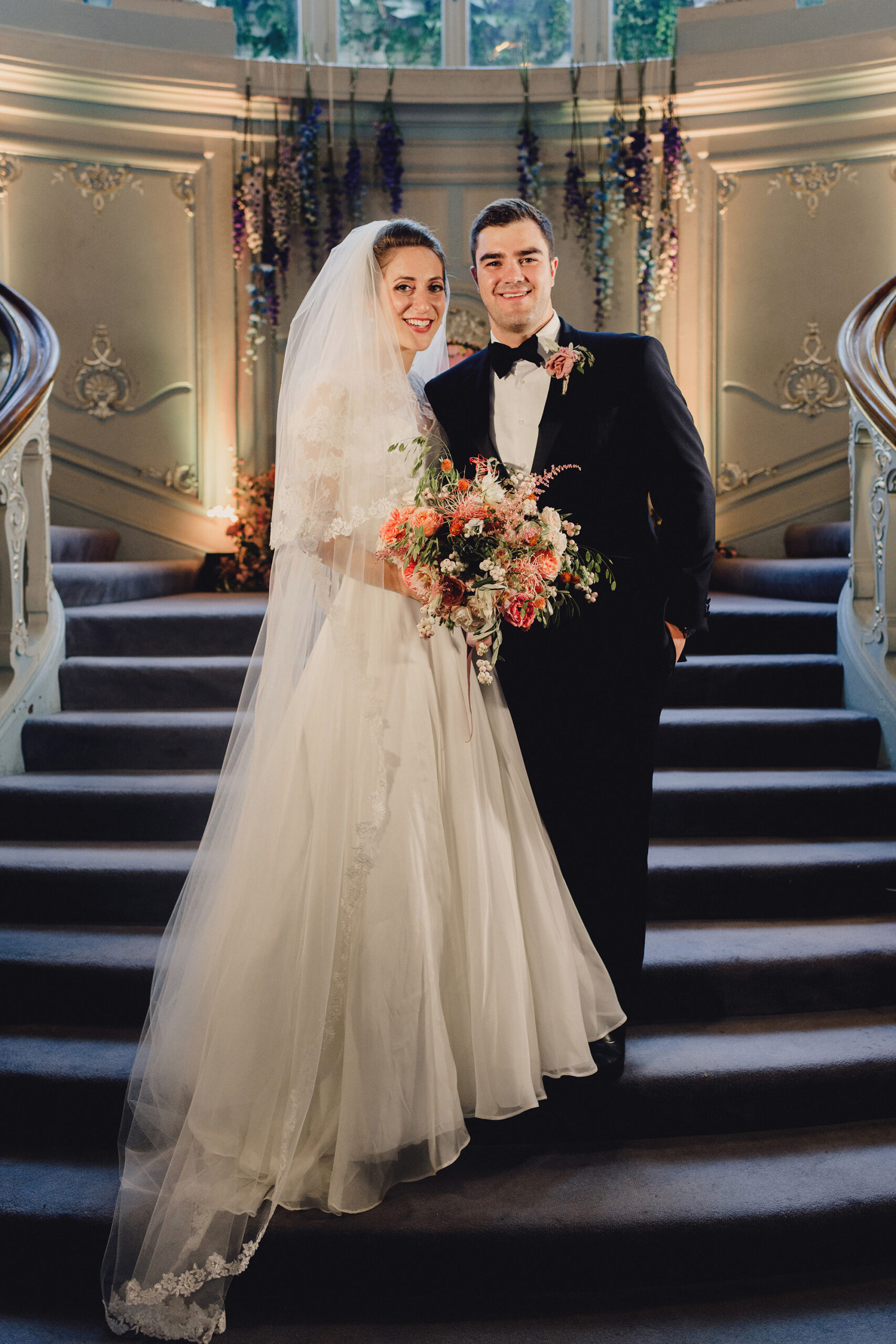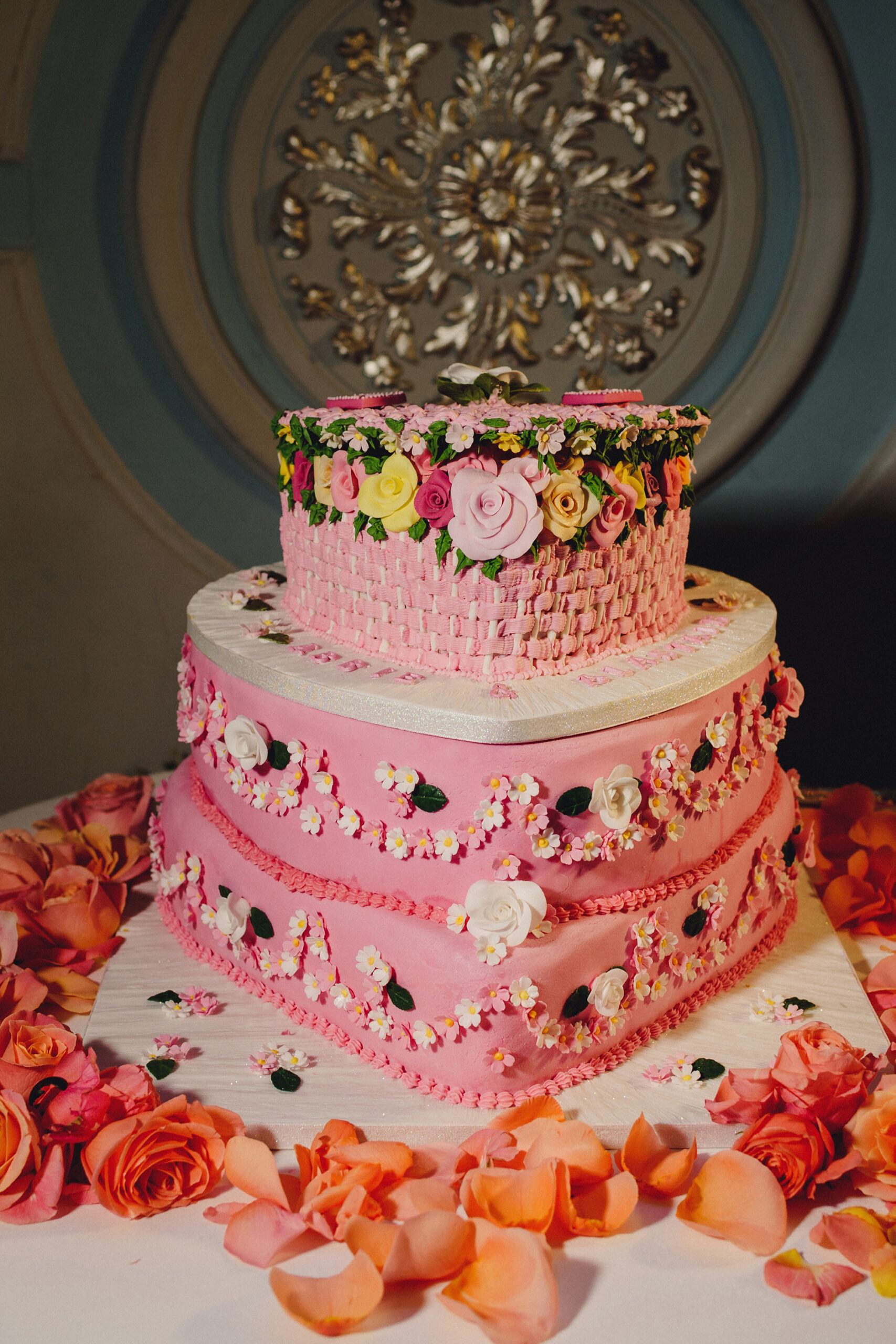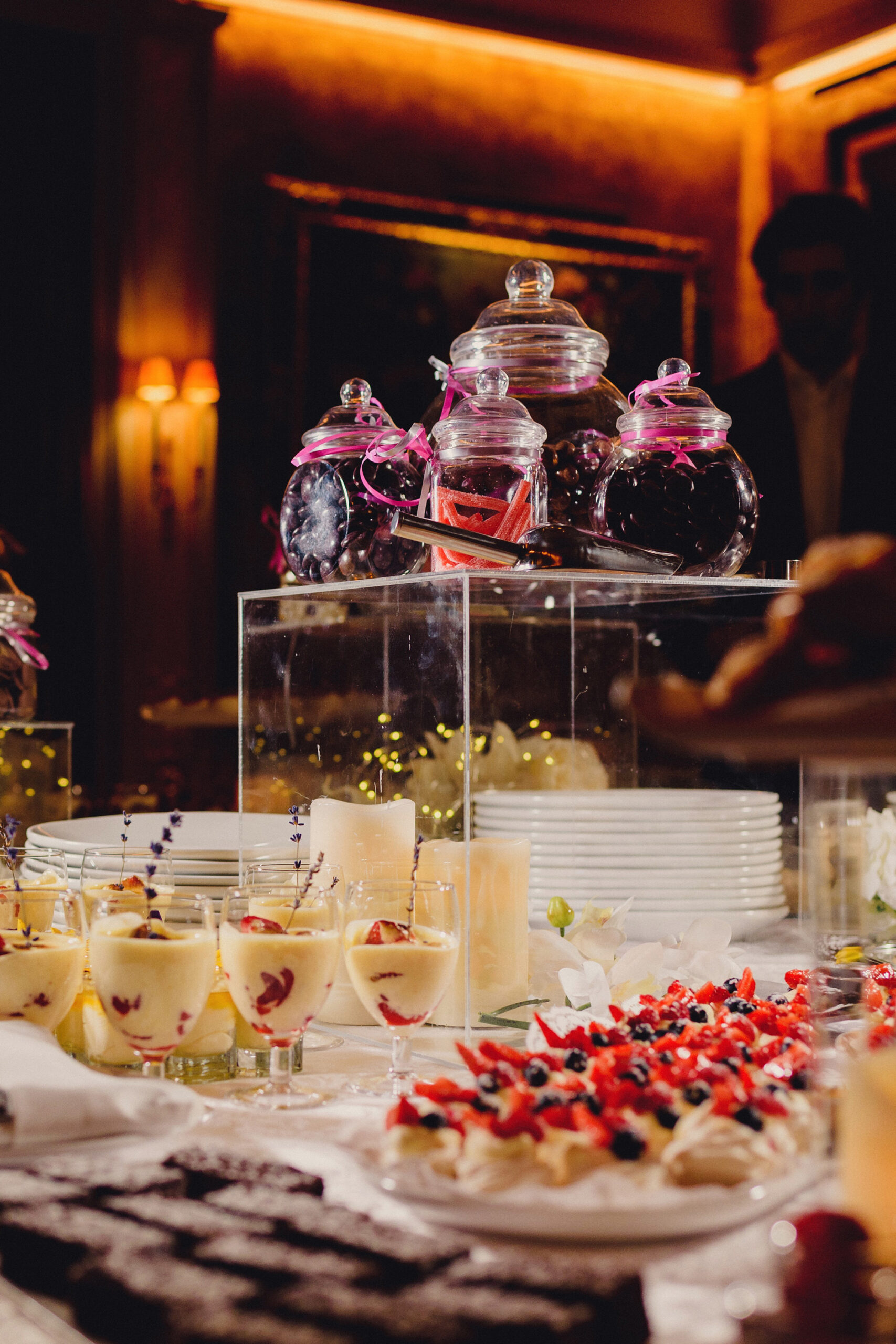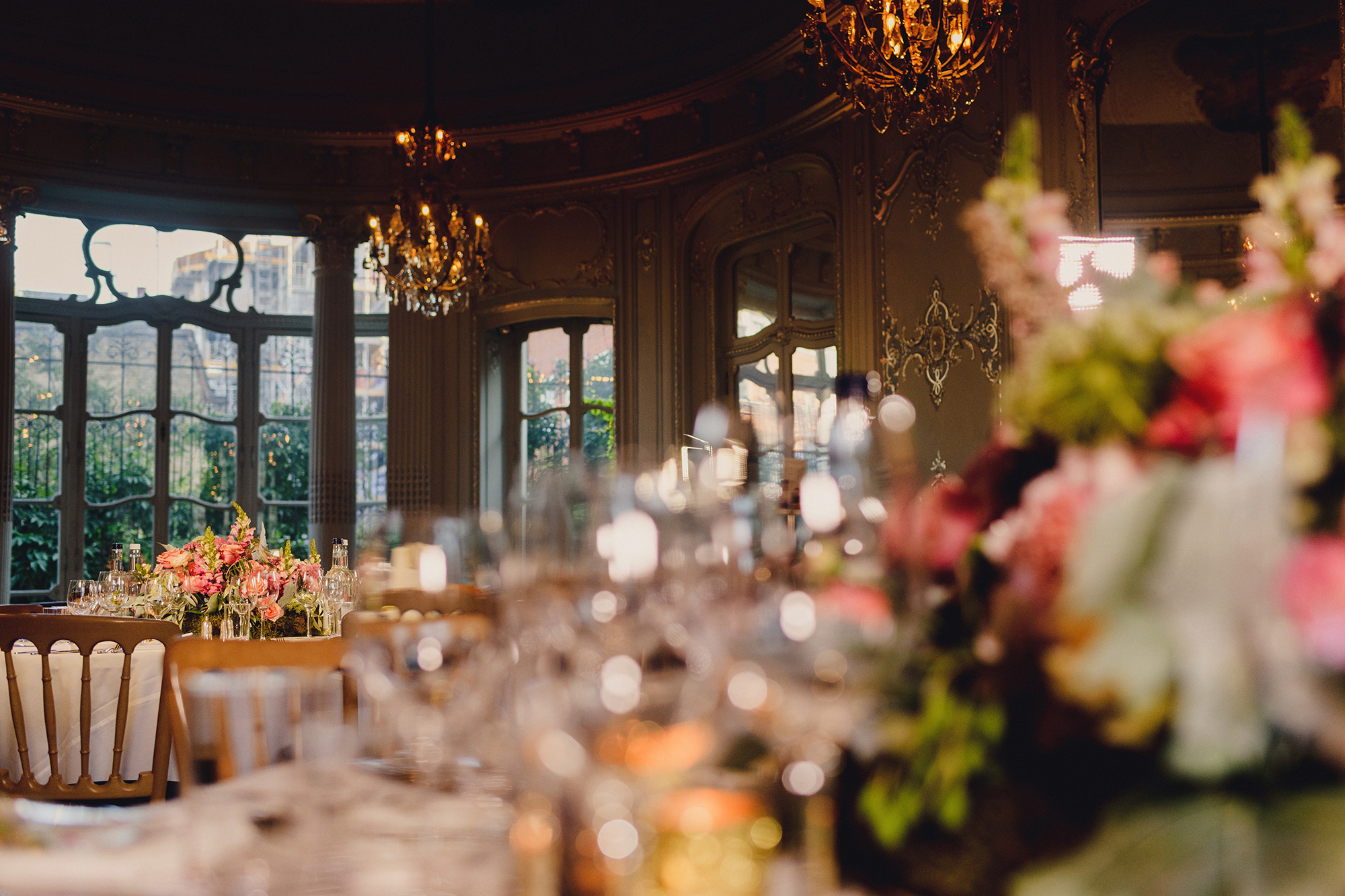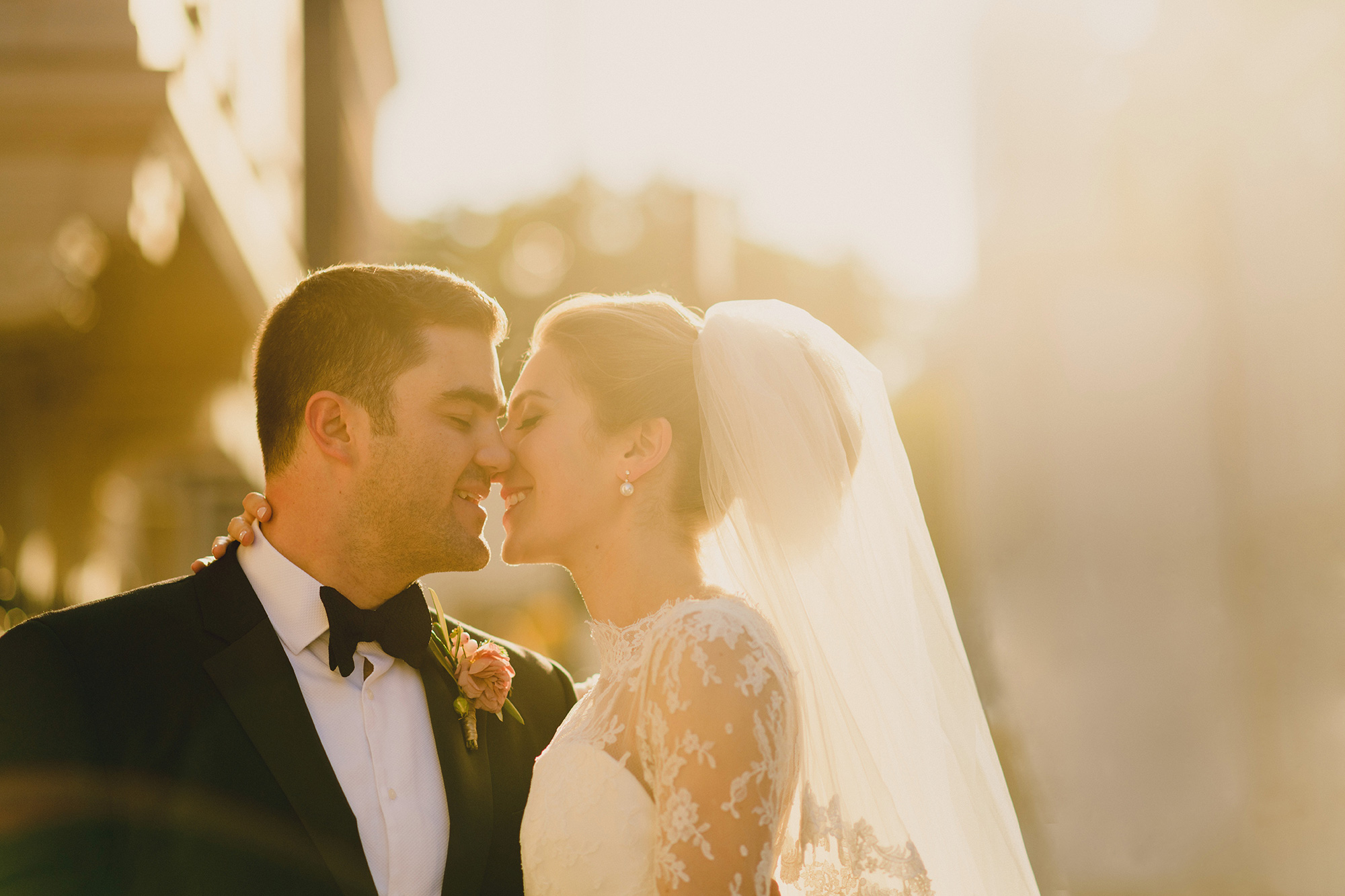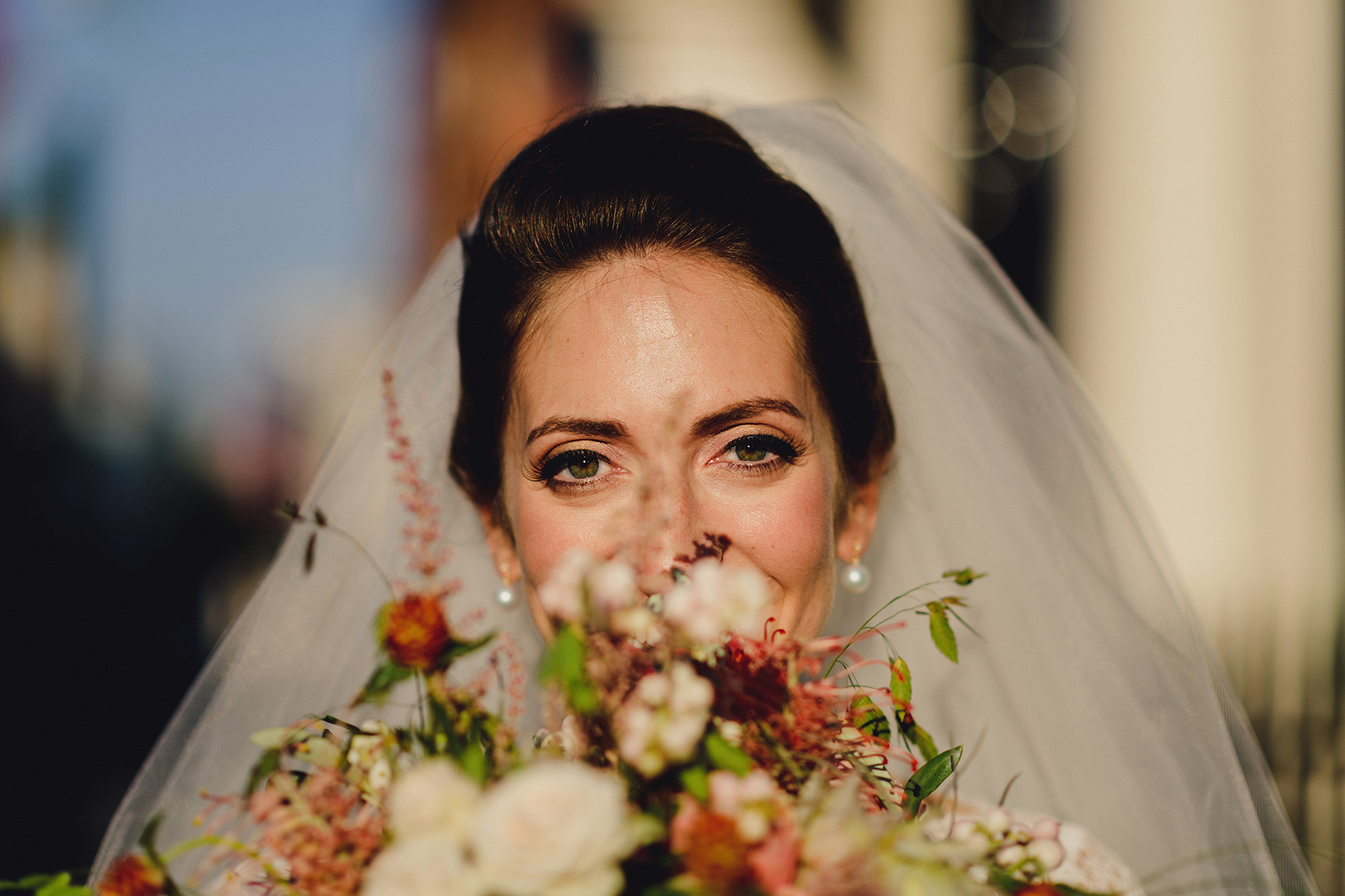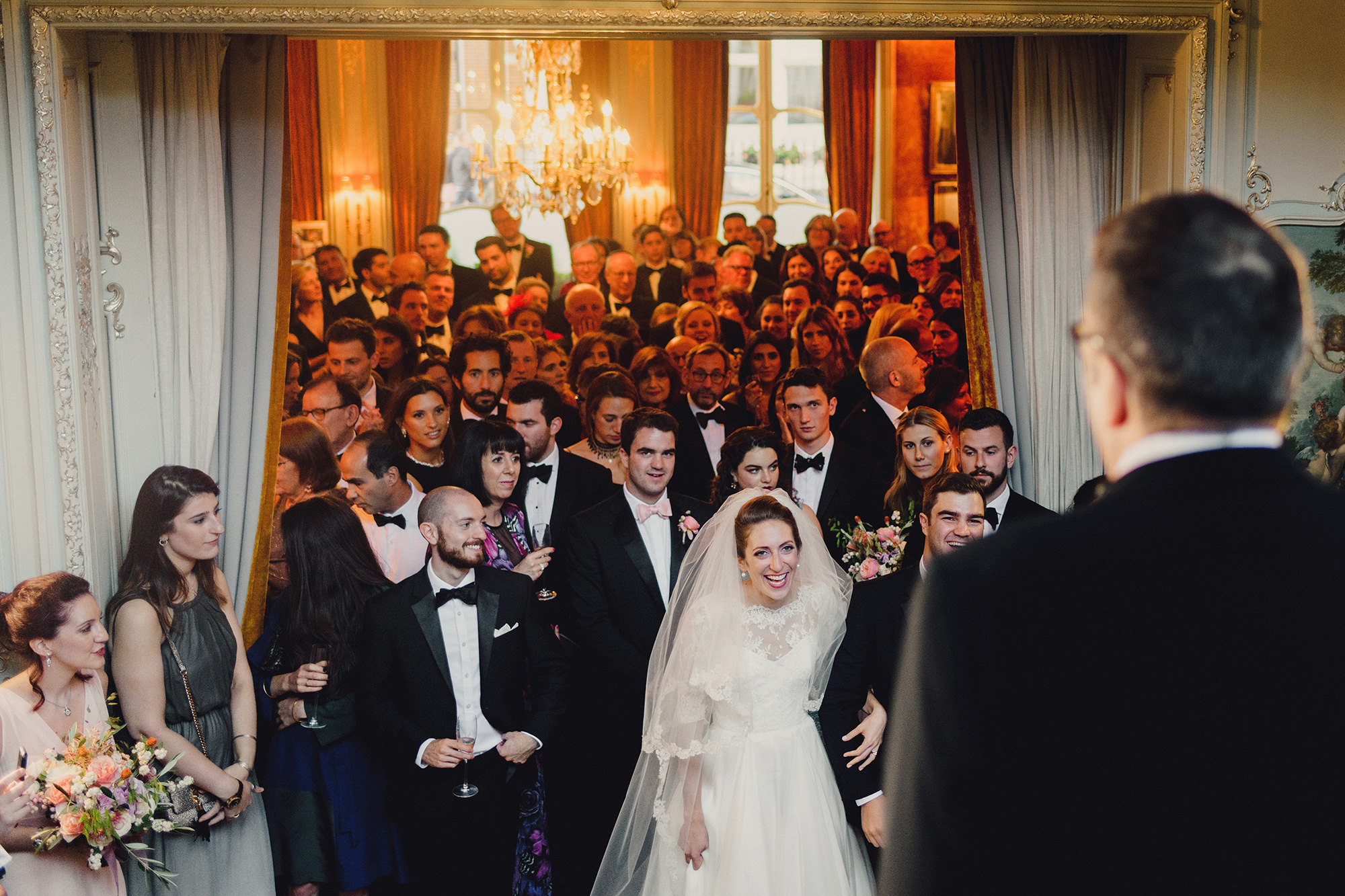 "The most important thing is not to lose sight of the person you're marrying and what the day is really about," Abbie advises future brides. "It can be so easy to lose all perspective and focus on the wedding day, rather than the union that it represents!"