Carol Pegg and Paul Castledine wanted their relaxed country wedding to be a celebration of their journey together.
"We wanted something that felt like us, not over the top, after all we'd both done this thing before," Carol, 64, says.
The couple found their venue – Hogarths Hotel – just a few miles from their home in Solihull and fell in love with the woodland setting.
Carol and Paul, 60, wed on May 19, 2016 in front of 80 family and friends before evening celebrations at the same venue with 120 guests.
The groom had a vision for decorating the venue and, with a little help from Hobbycraft, created a Mediterranean travel theme.
"Paul being a designer wanted a really personal touch, so he handmade the invites and table settings with the theme of our journeys, to wonderful places together… The Maldives, Cotes D'Azure, St.Lucia, Brazil, Australia etc…" Carol says.
After almost two decades together, the couple says the laid-back celebration were the perfect way to mark their step into married life.
"It was a celebration of our journey together, really relaxed inviting family and friends, that had all been on the journey with us at some time," Carol says.
Photos courtesy of Amy Rose Photography.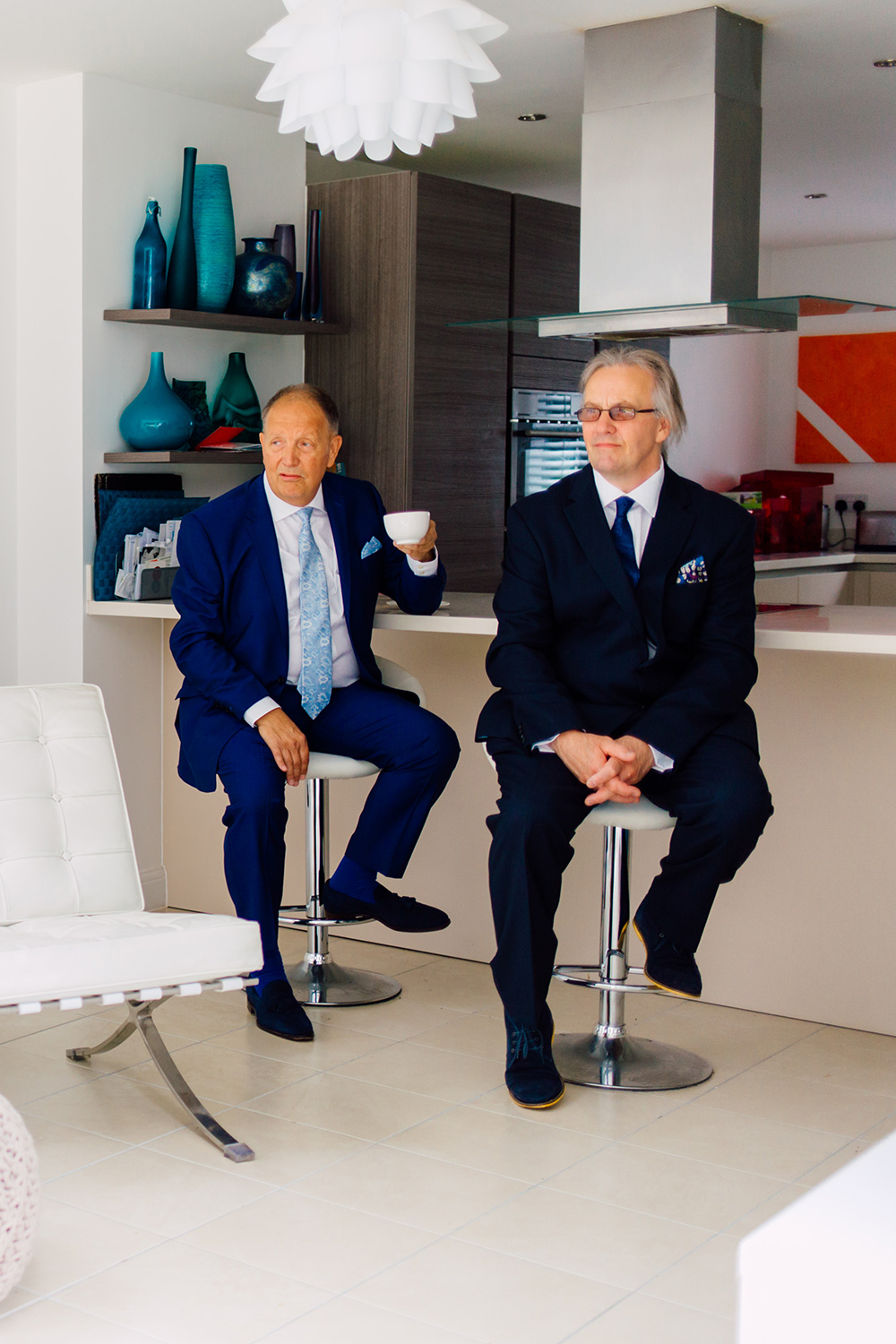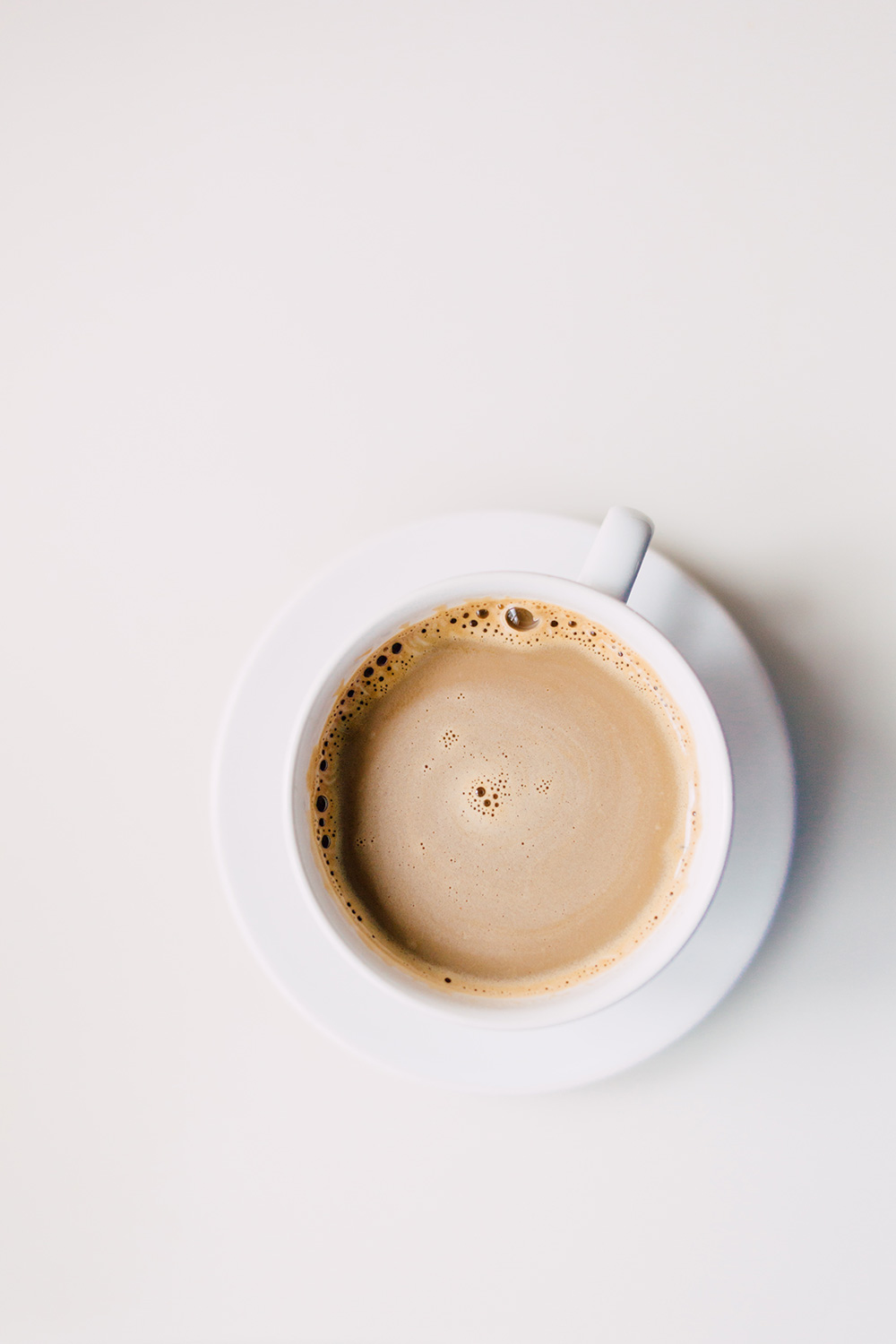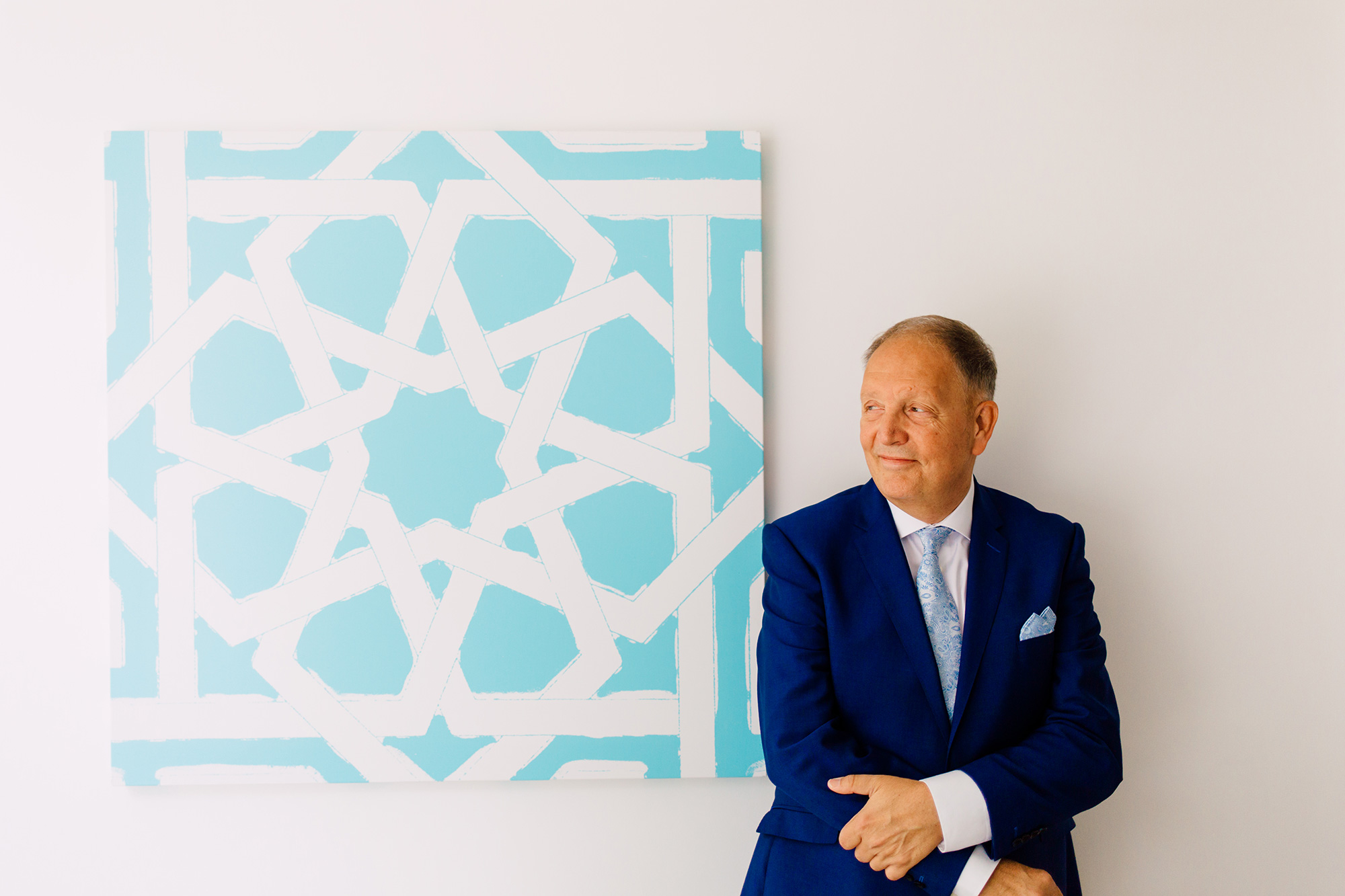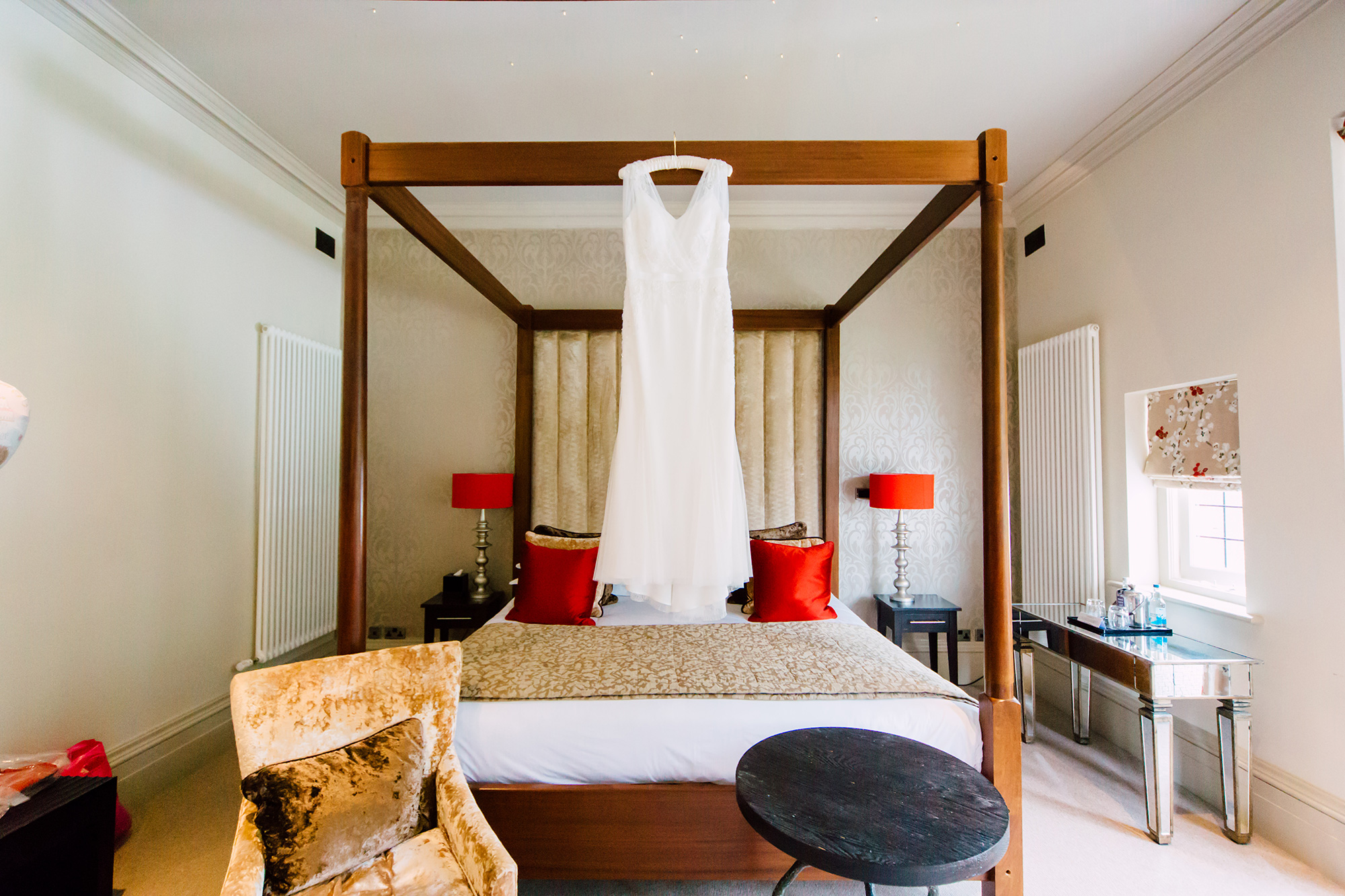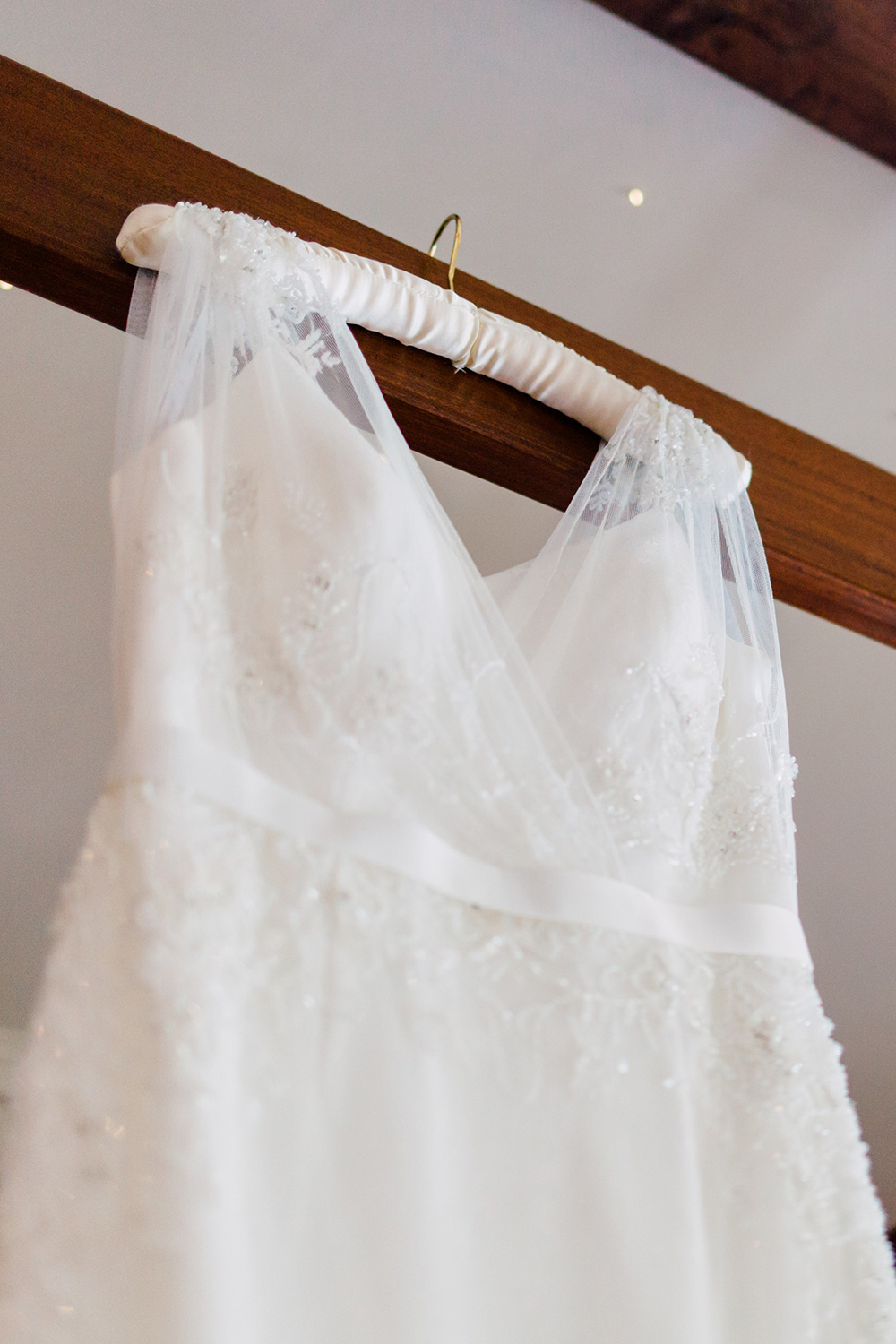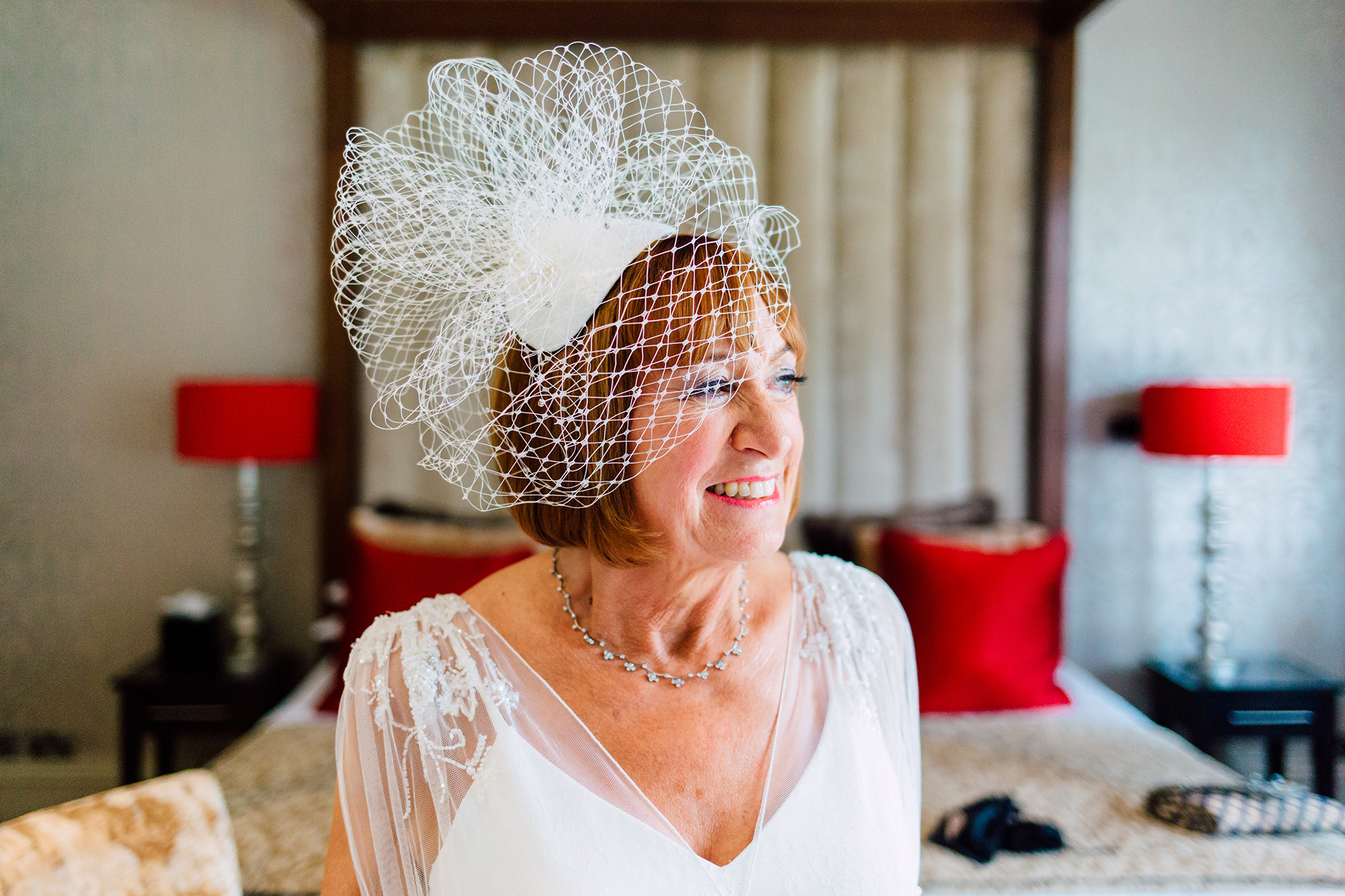 Carol paired her wedding dress with an elaborate headpiece.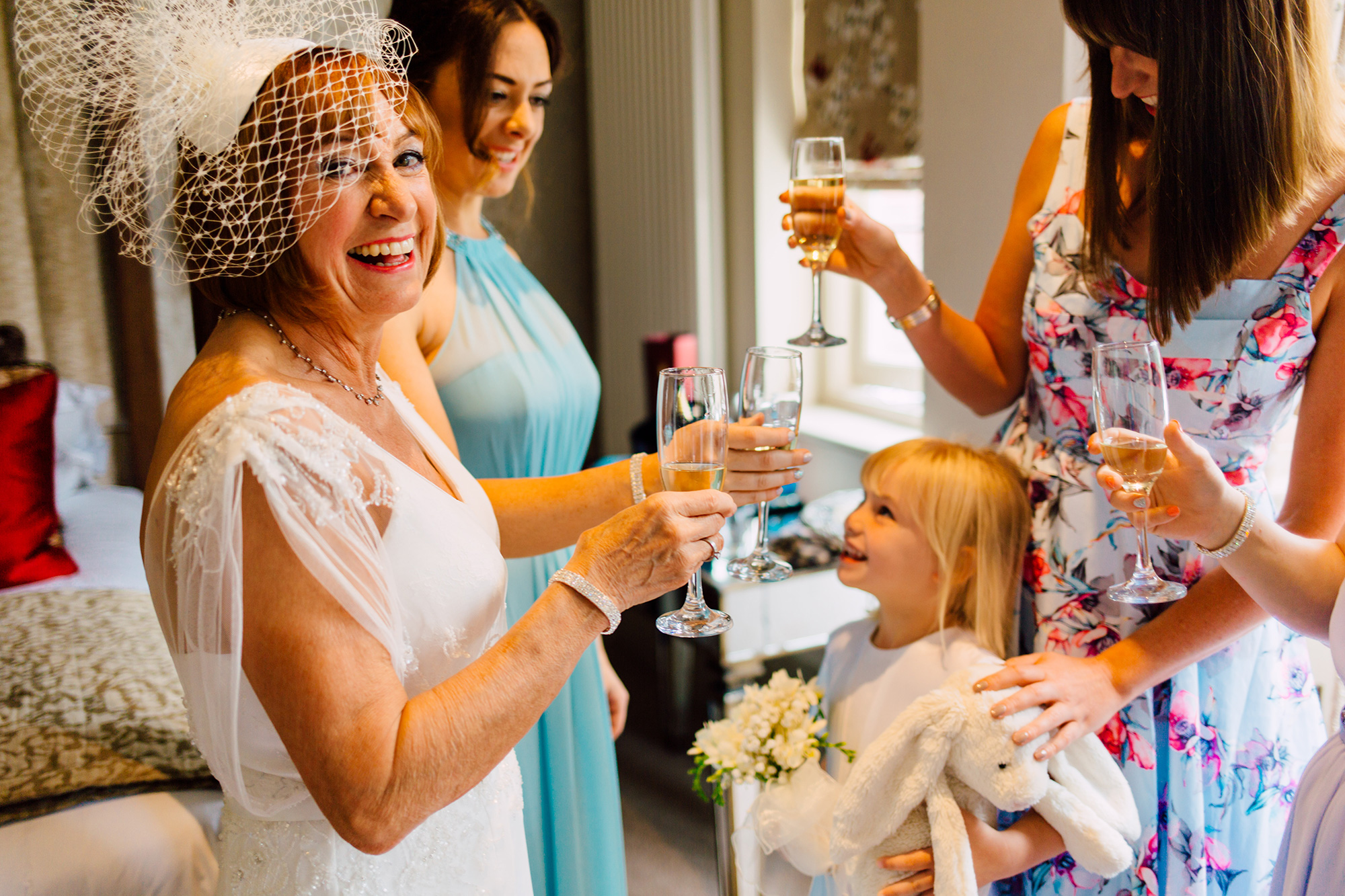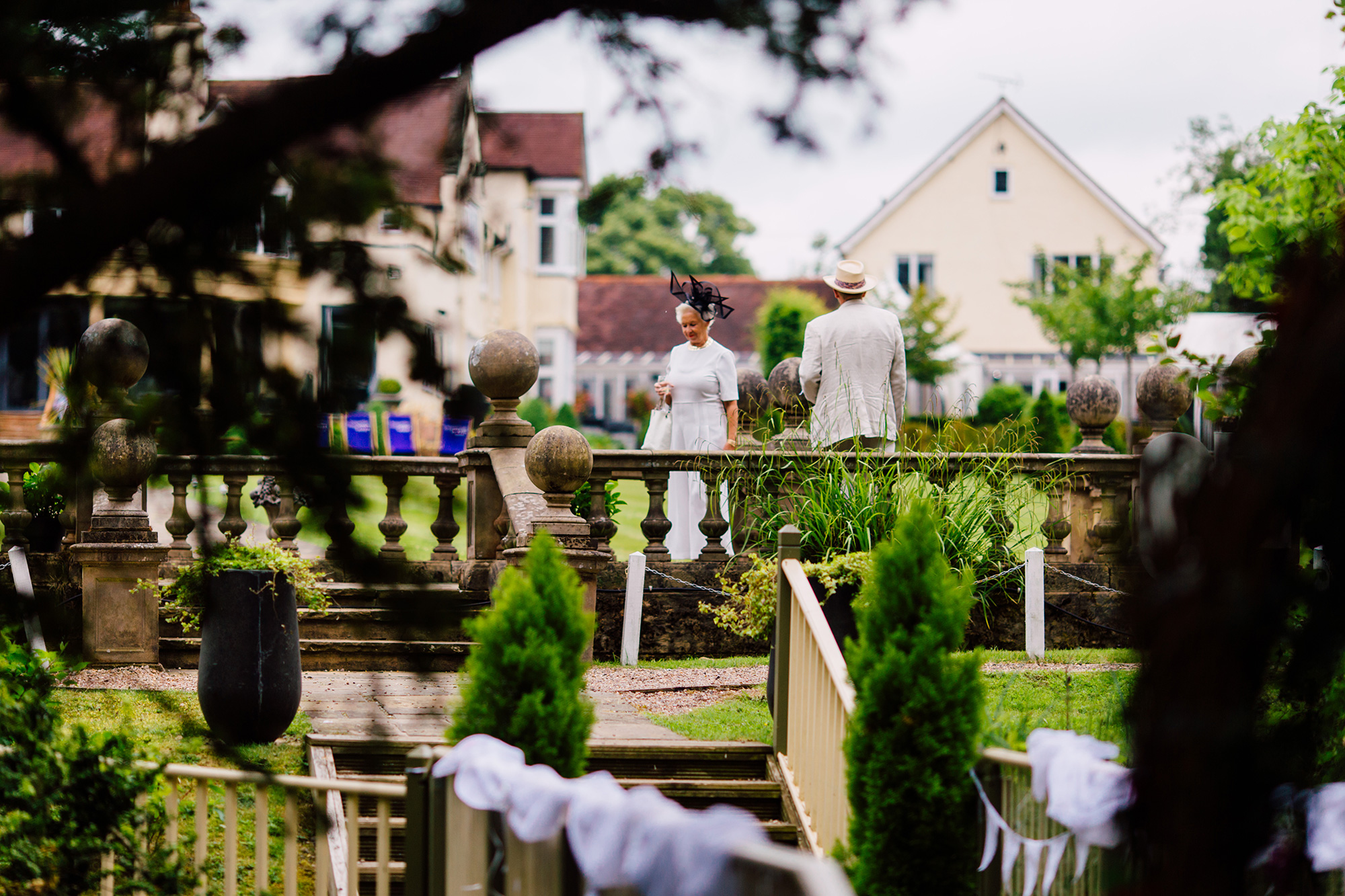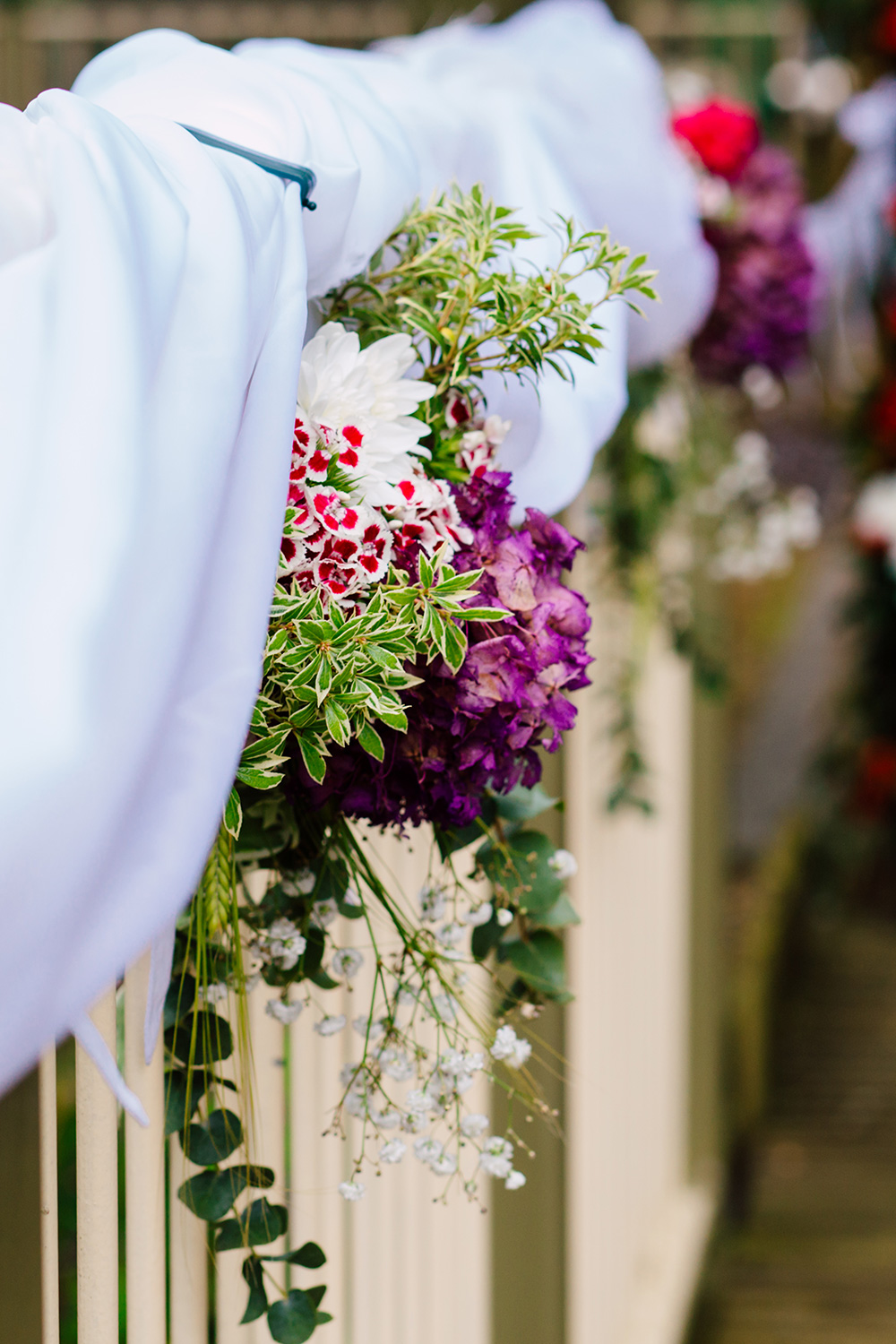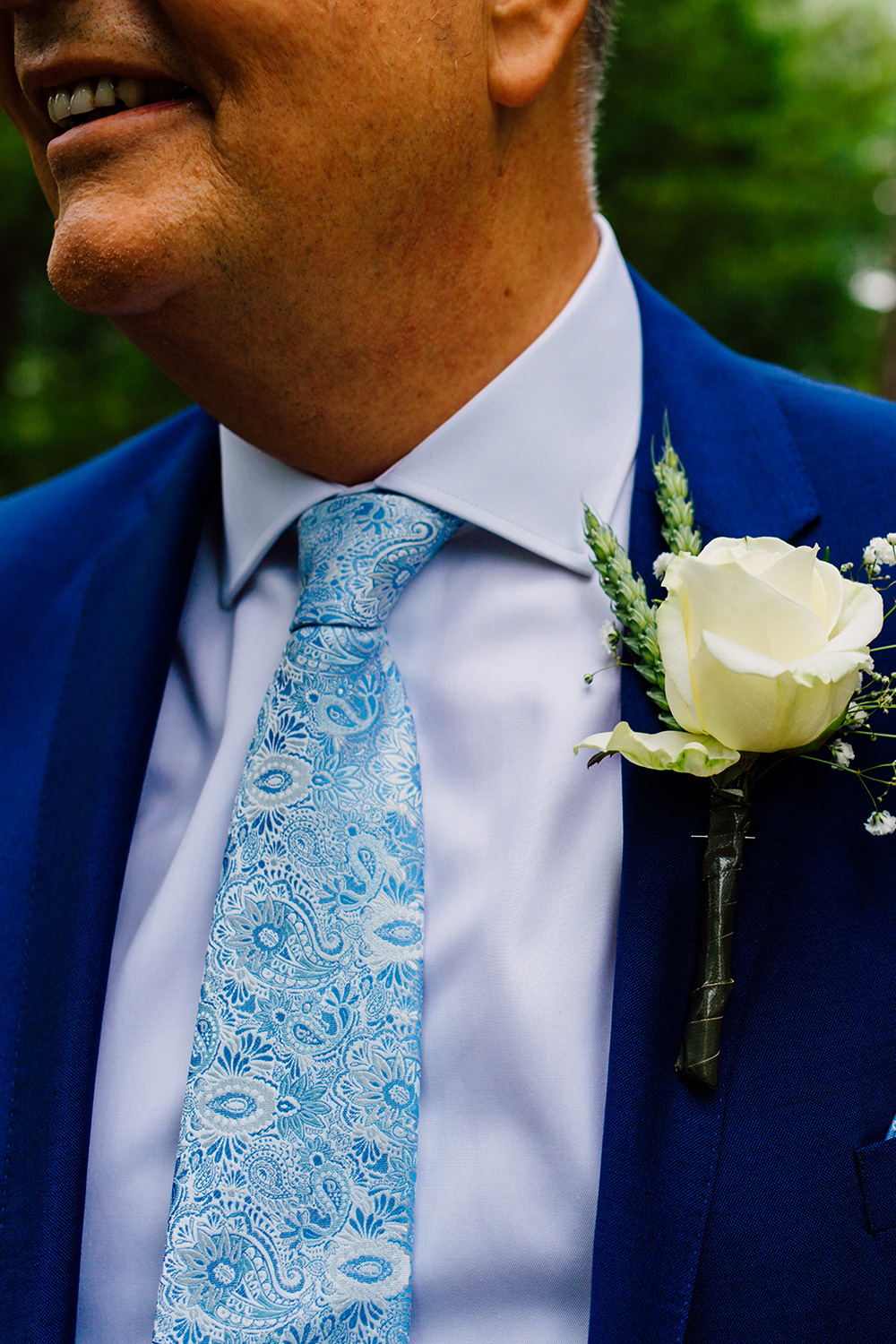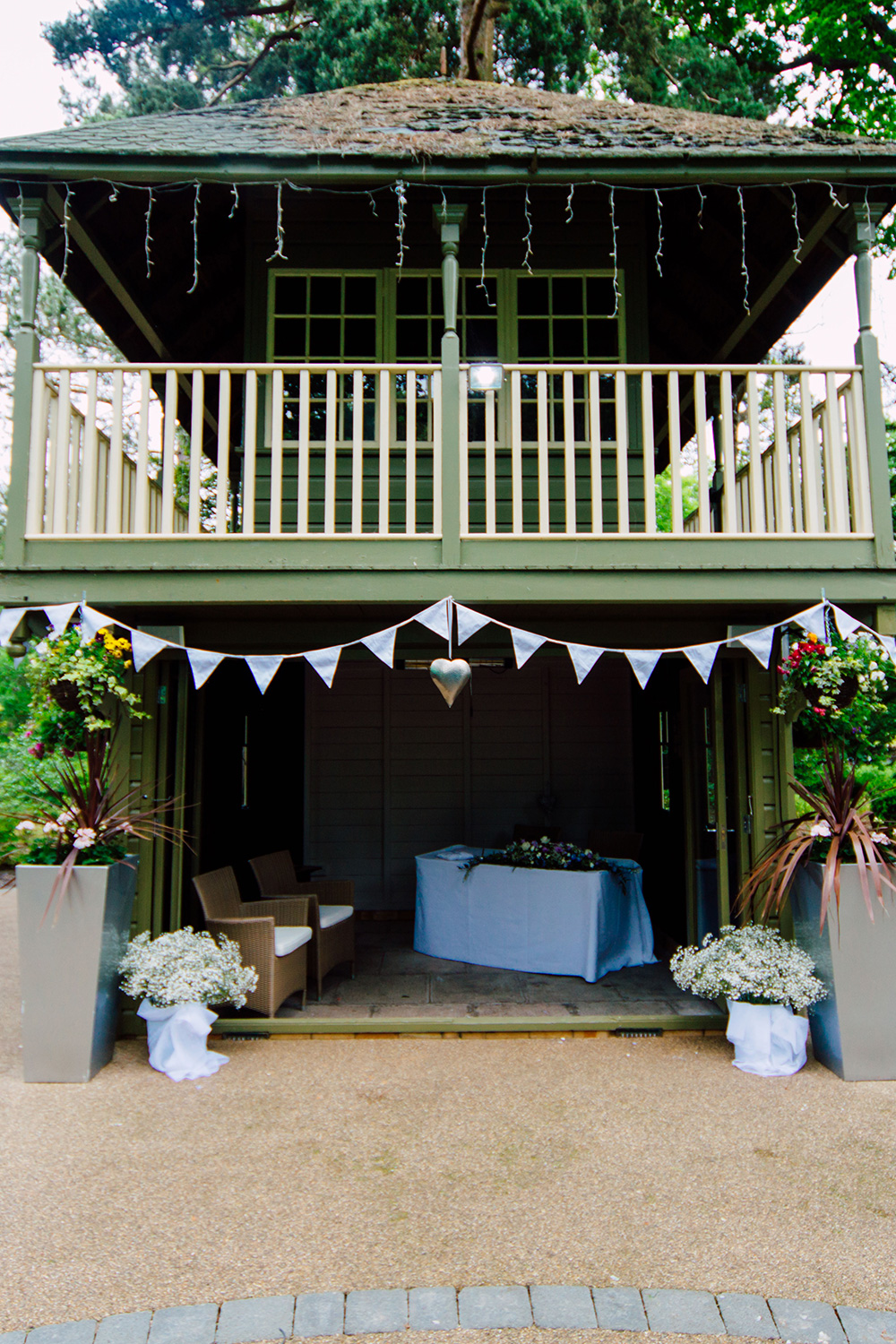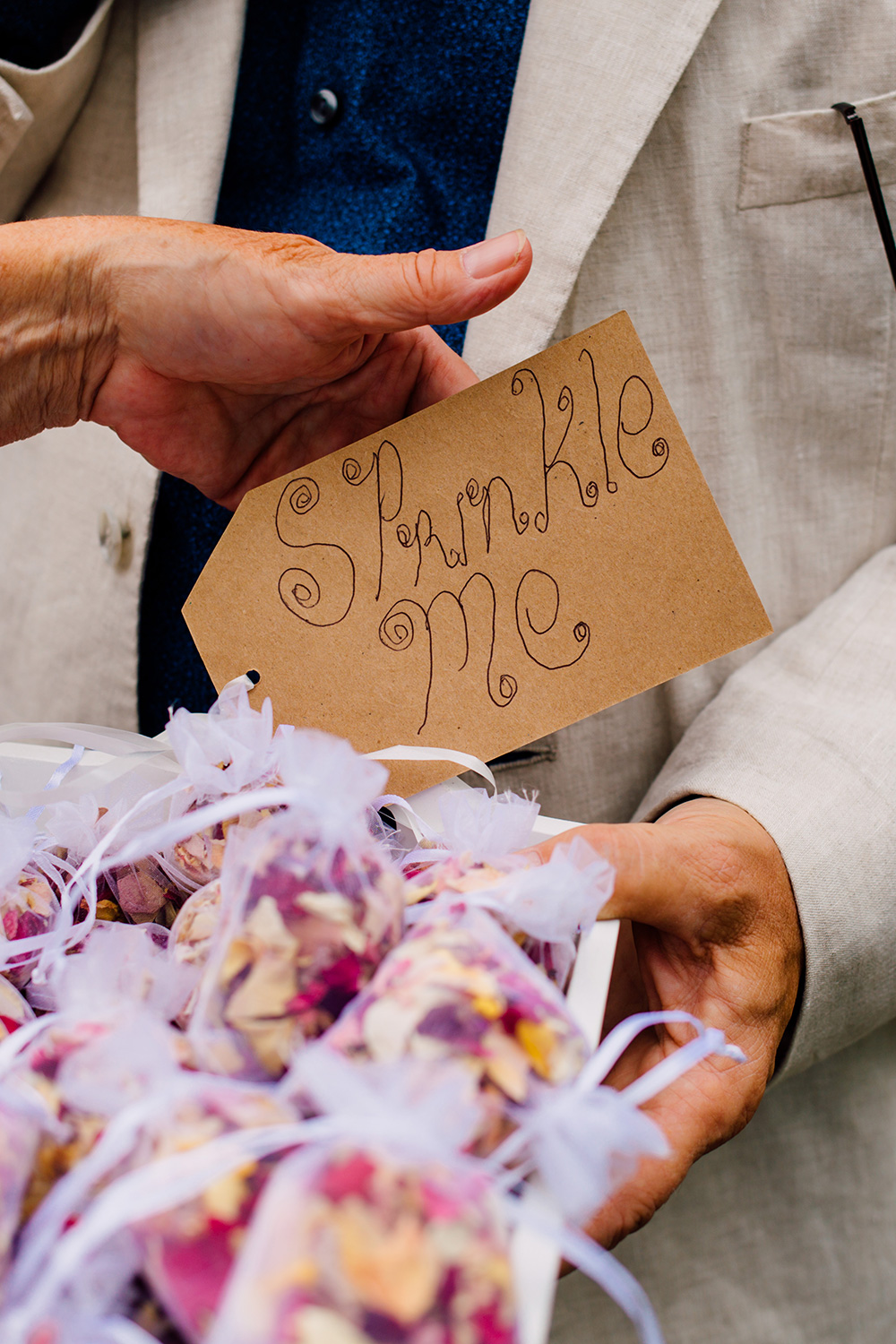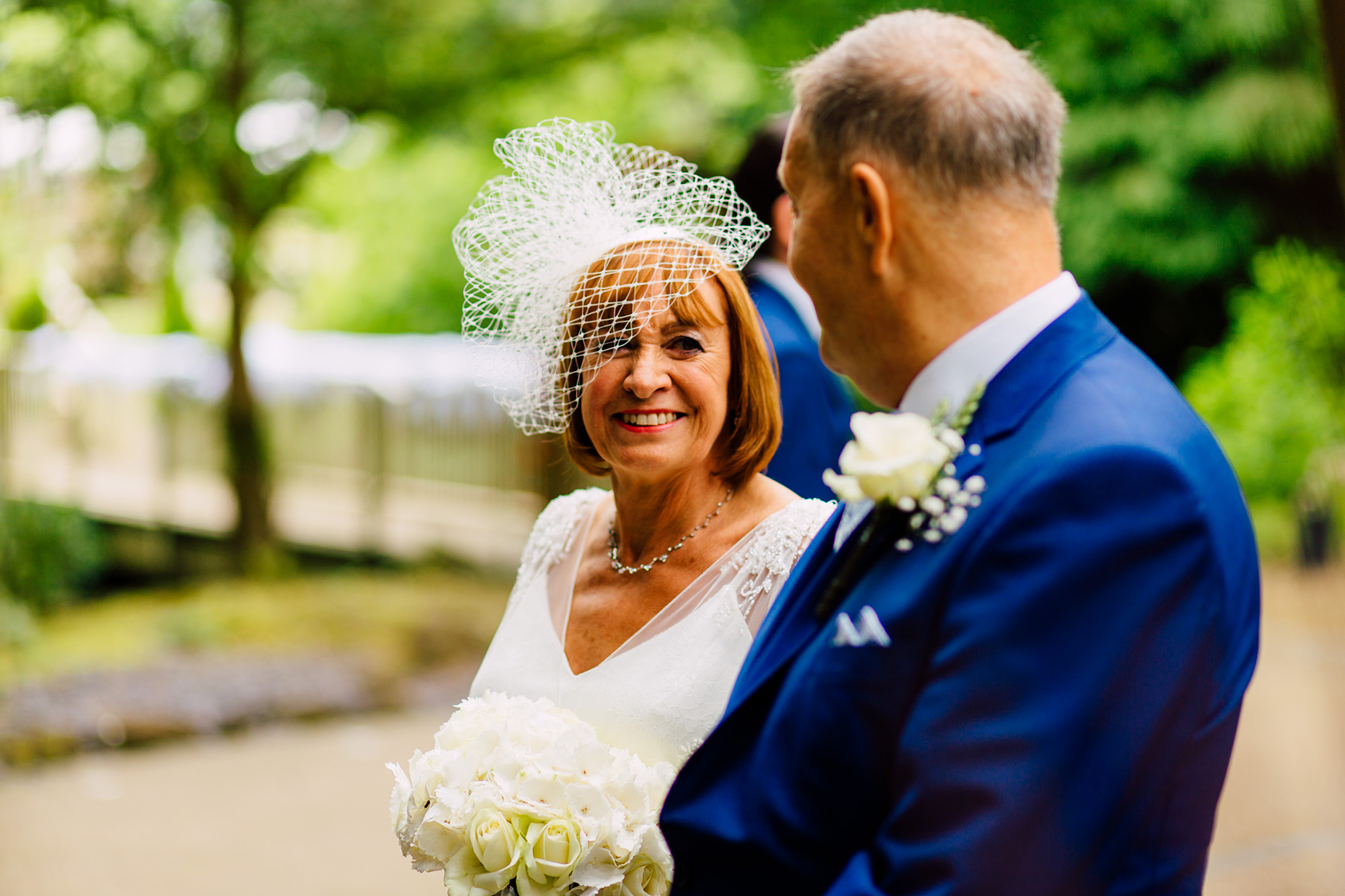 Carol and Paul met in 1998 "thanks to some crafty matchmaking from mutual friends and the hot Latin beat of a salsa night," Carol says.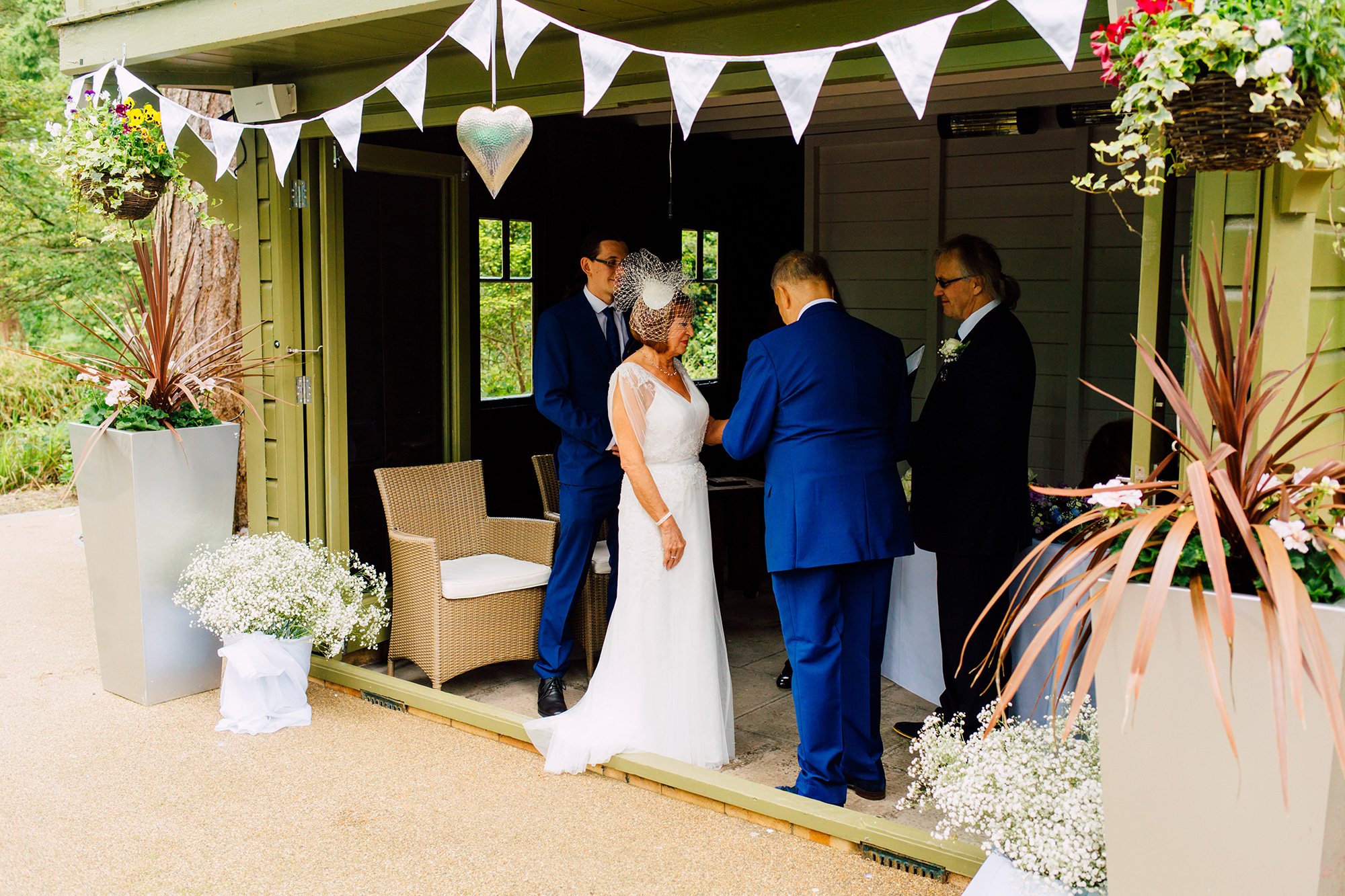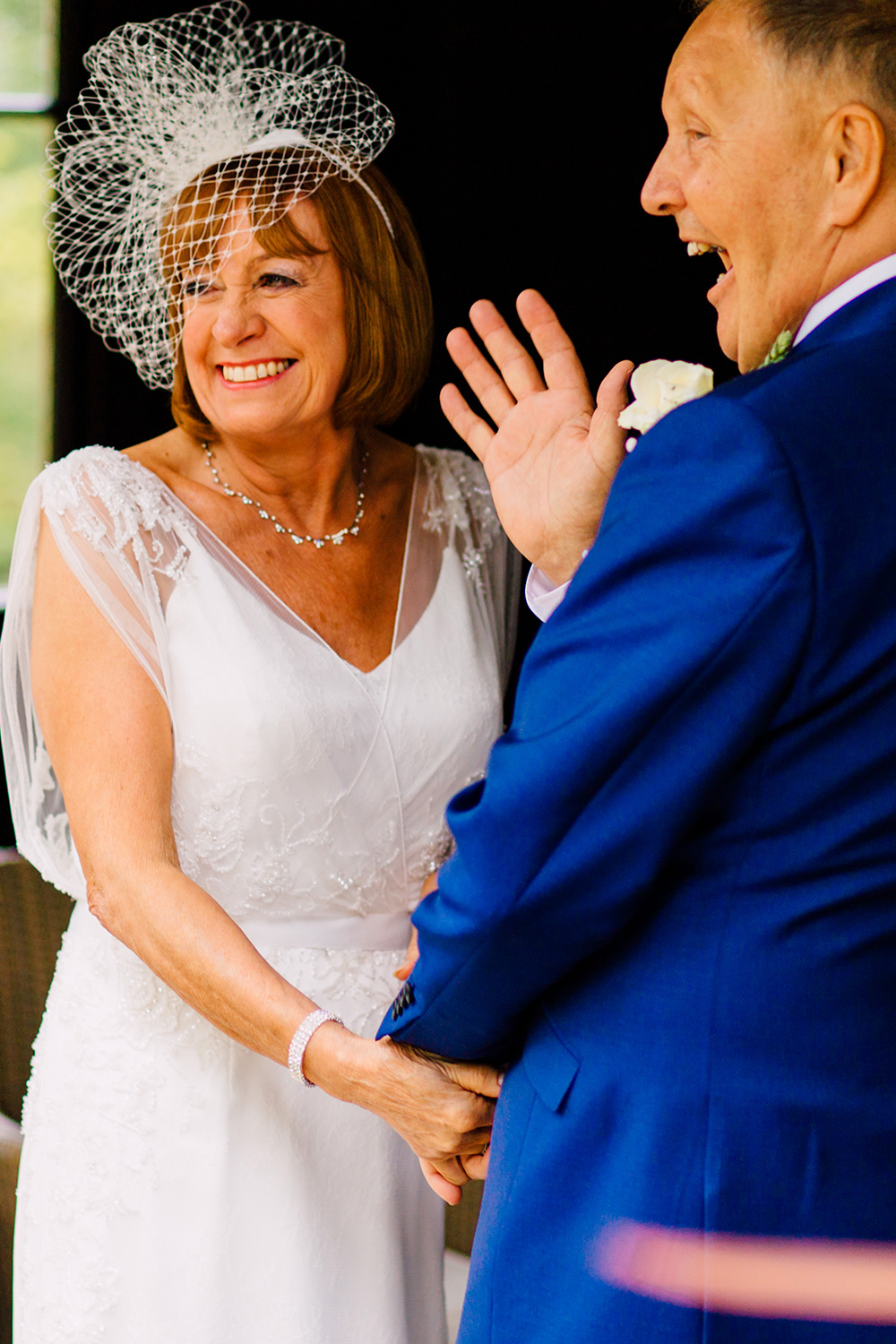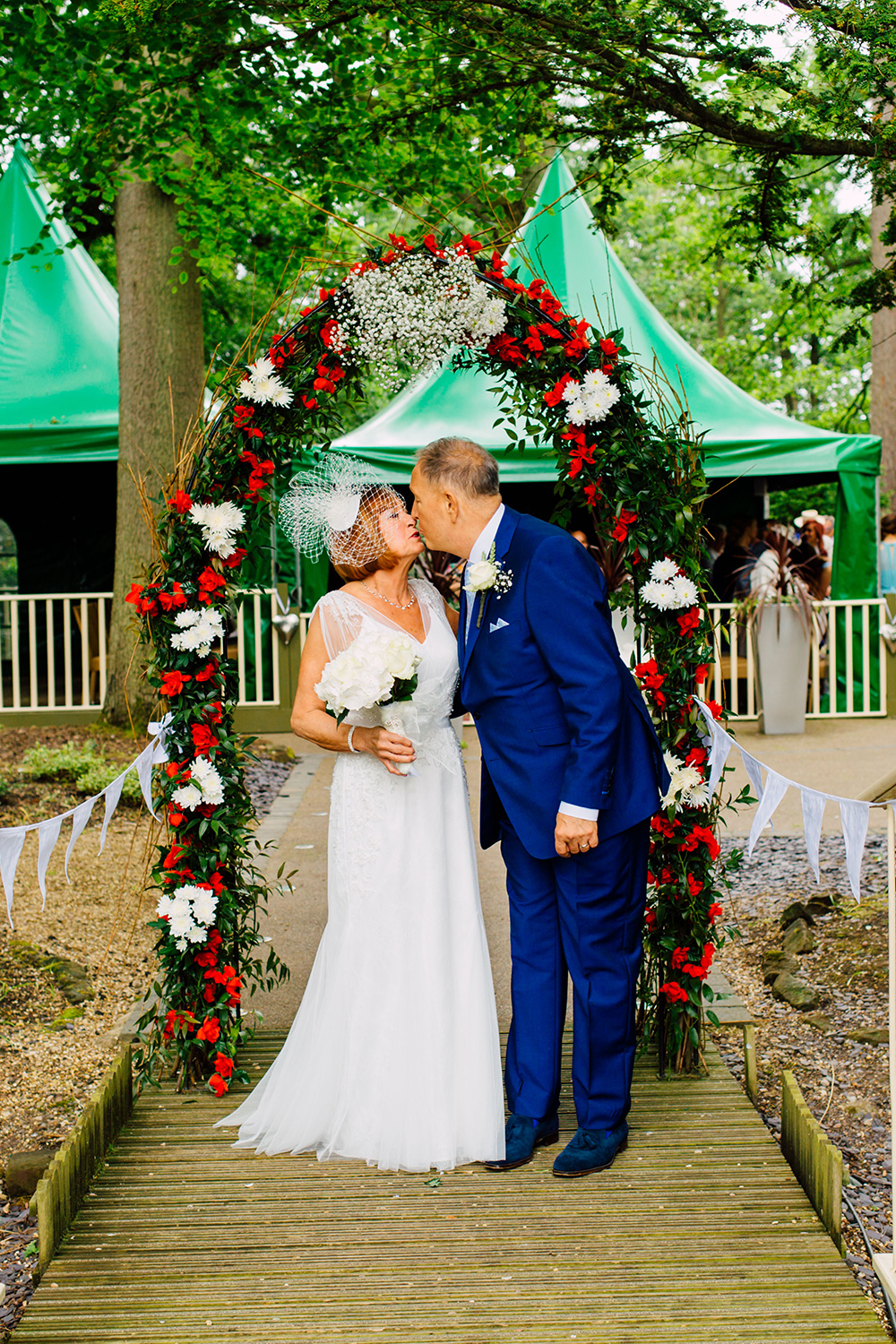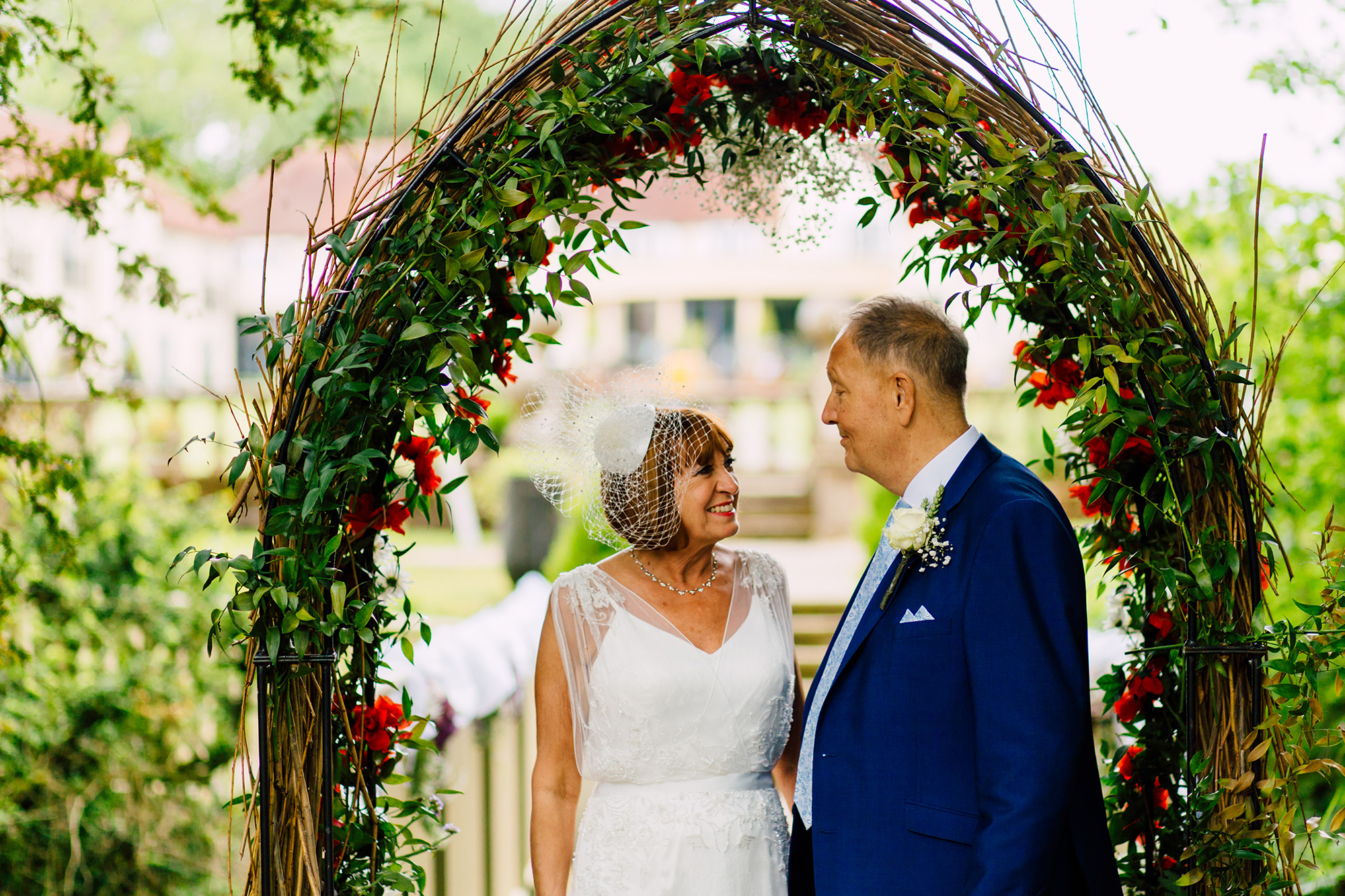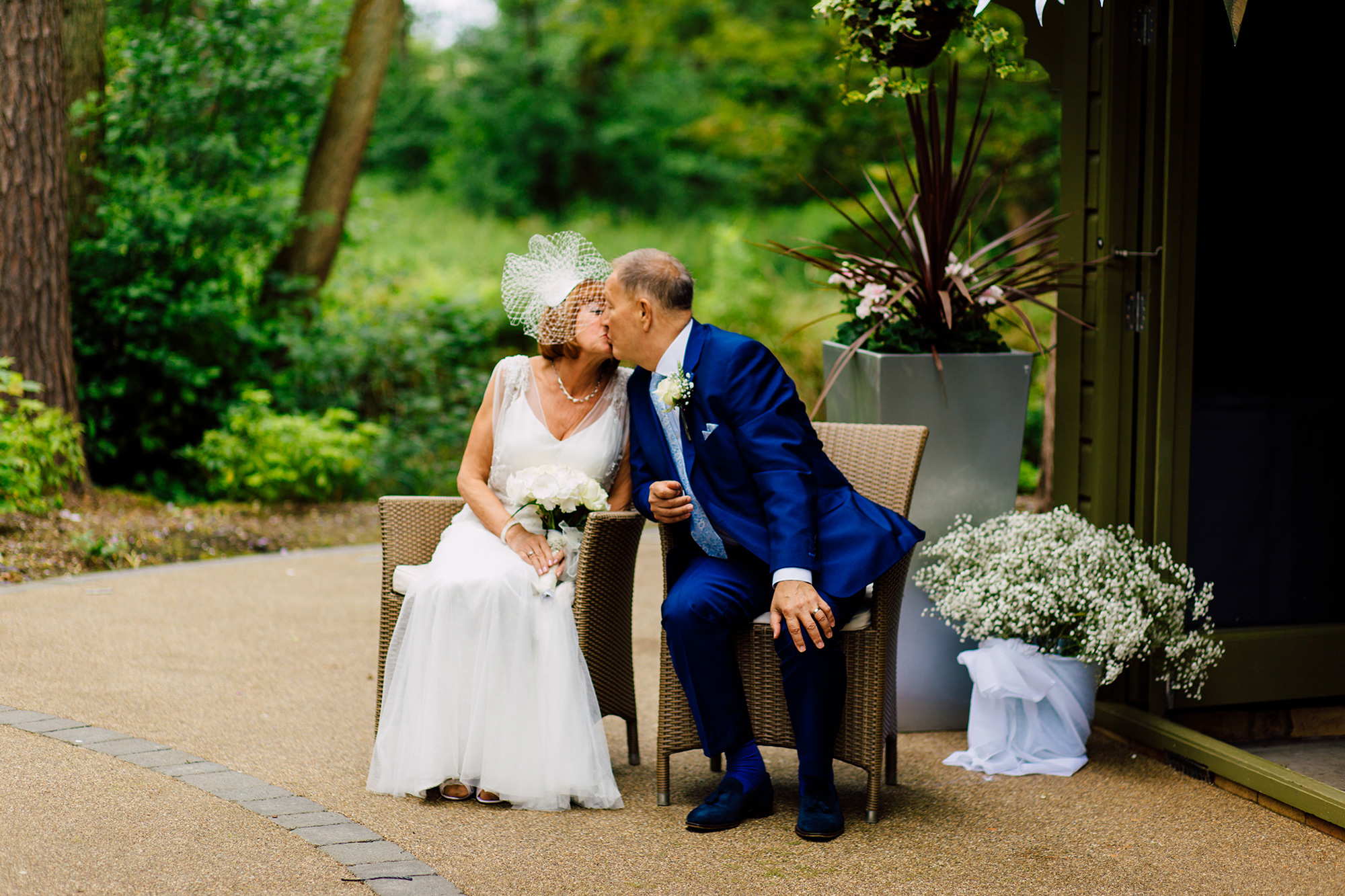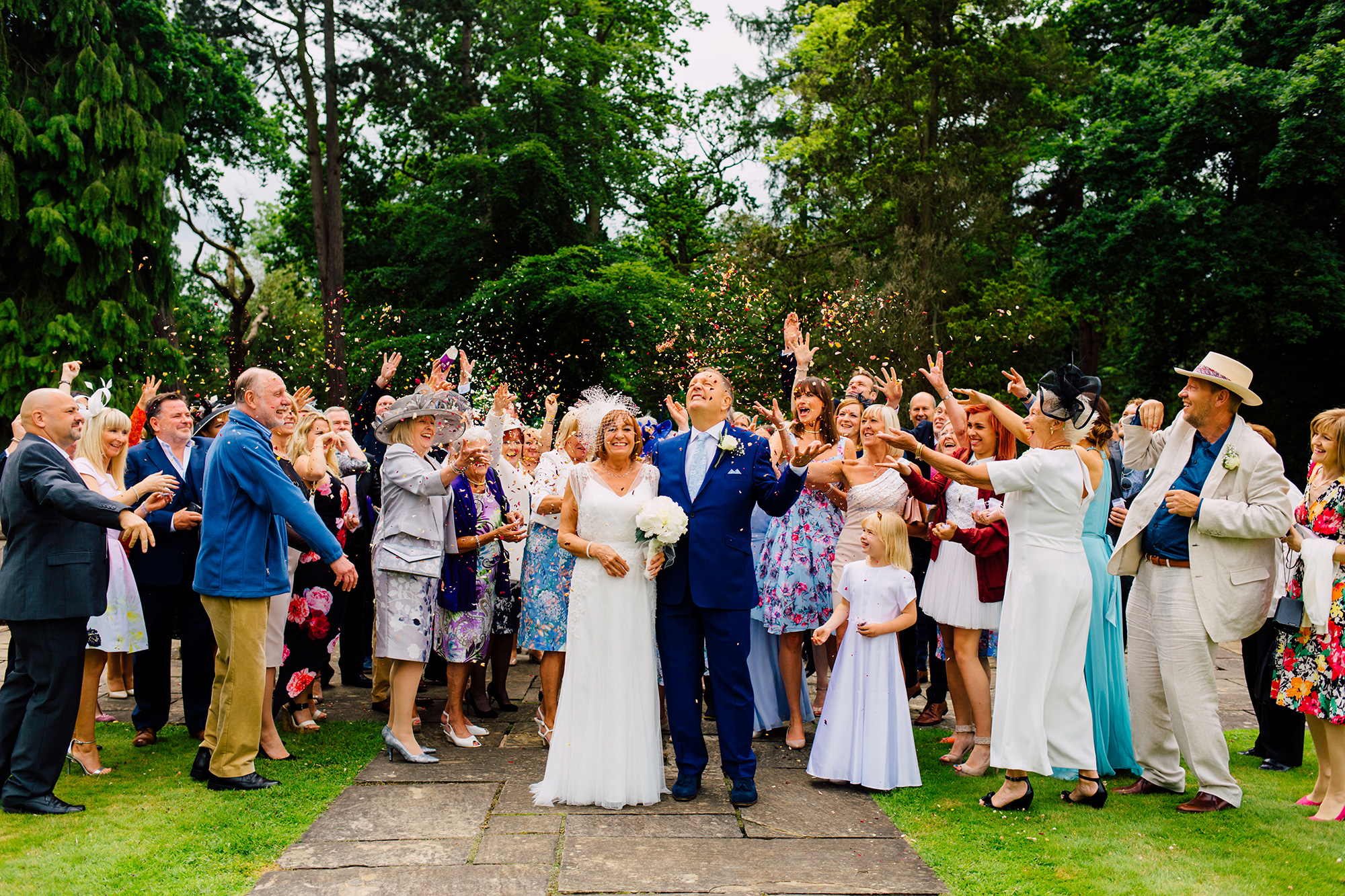 "The mood was laid back, family and friends mingled, deck chairs adorned the lawn, and glasses clinked with a 'nice to see you again' familiarity," Carol says of the big day.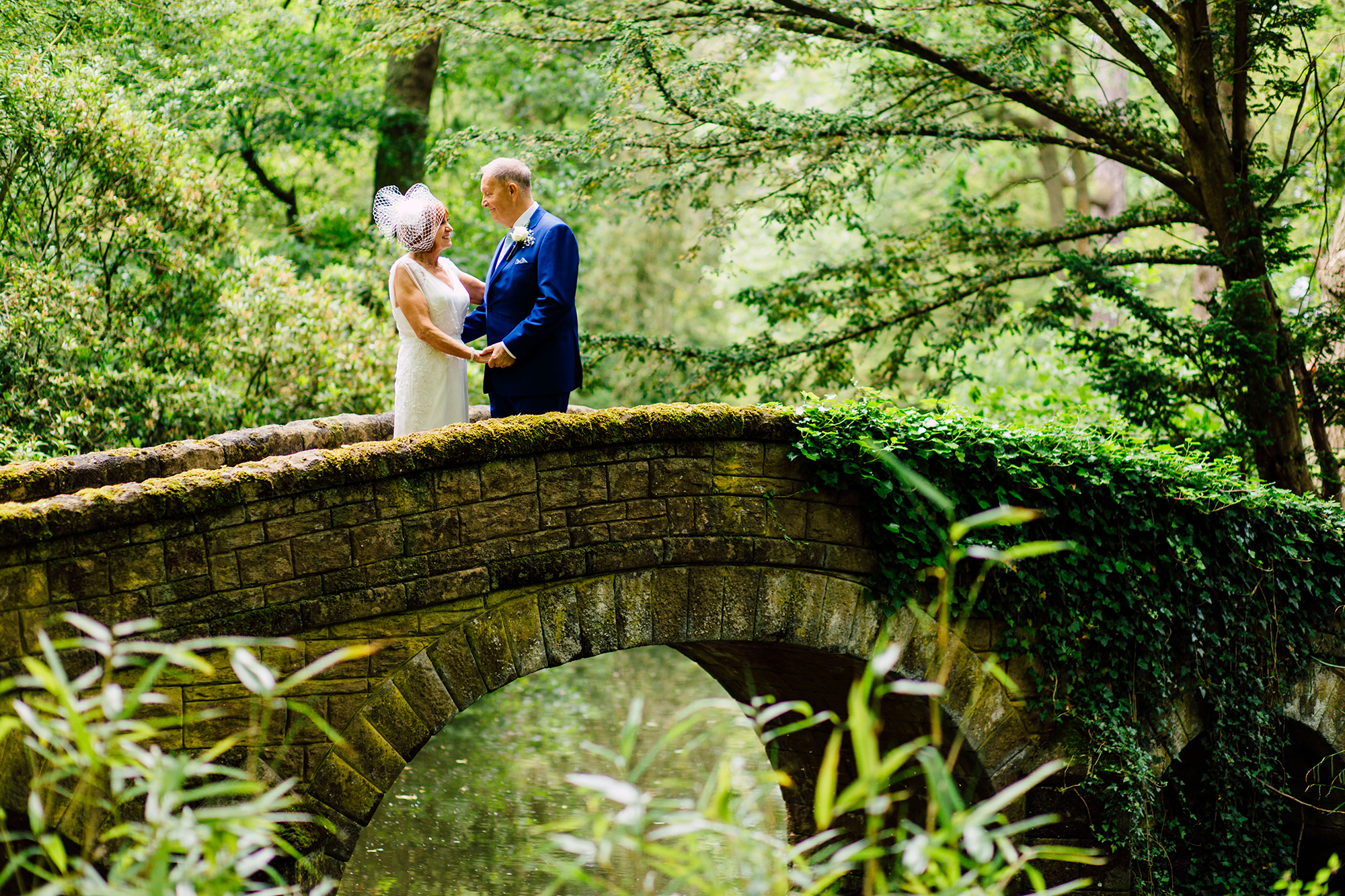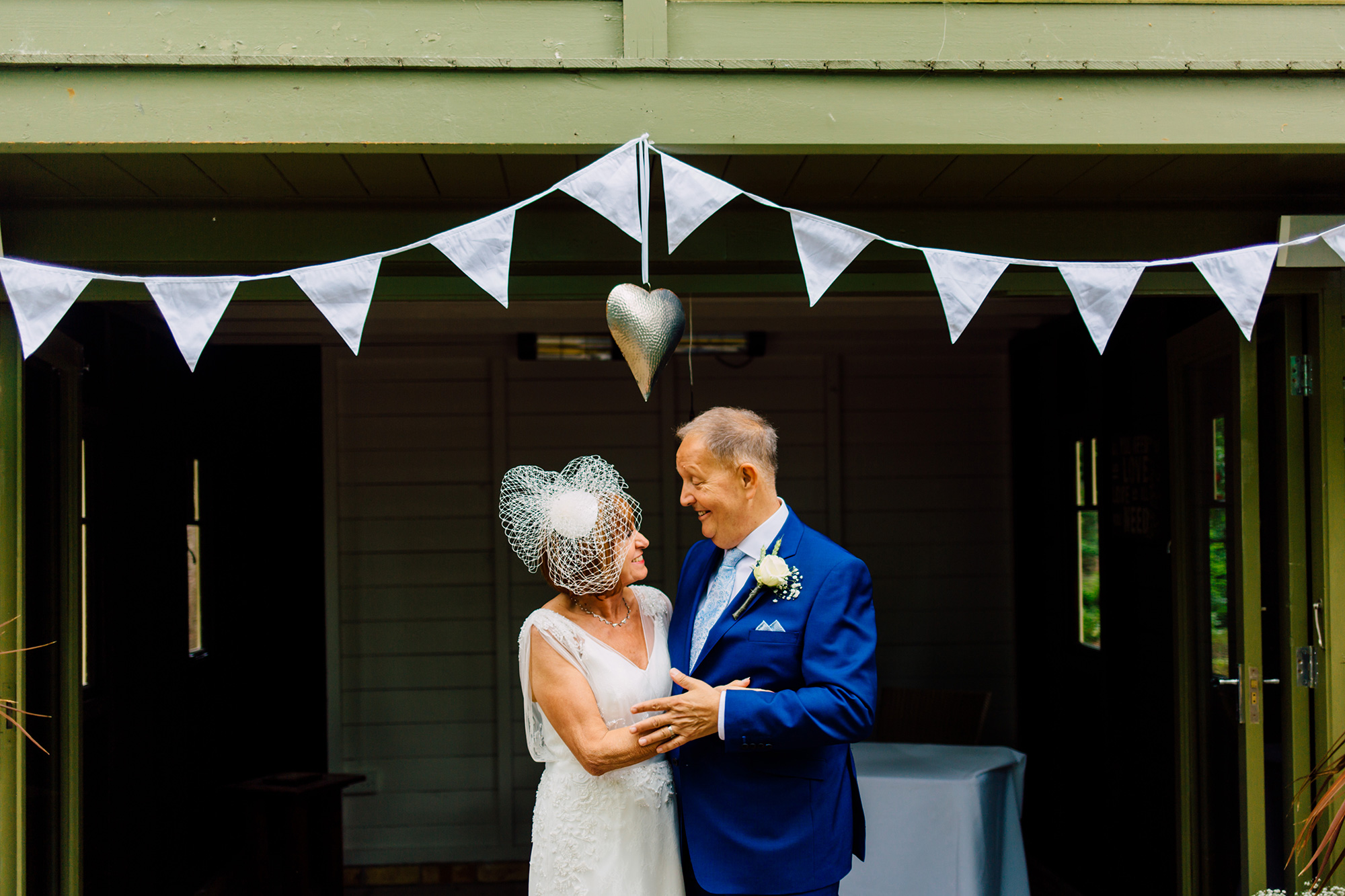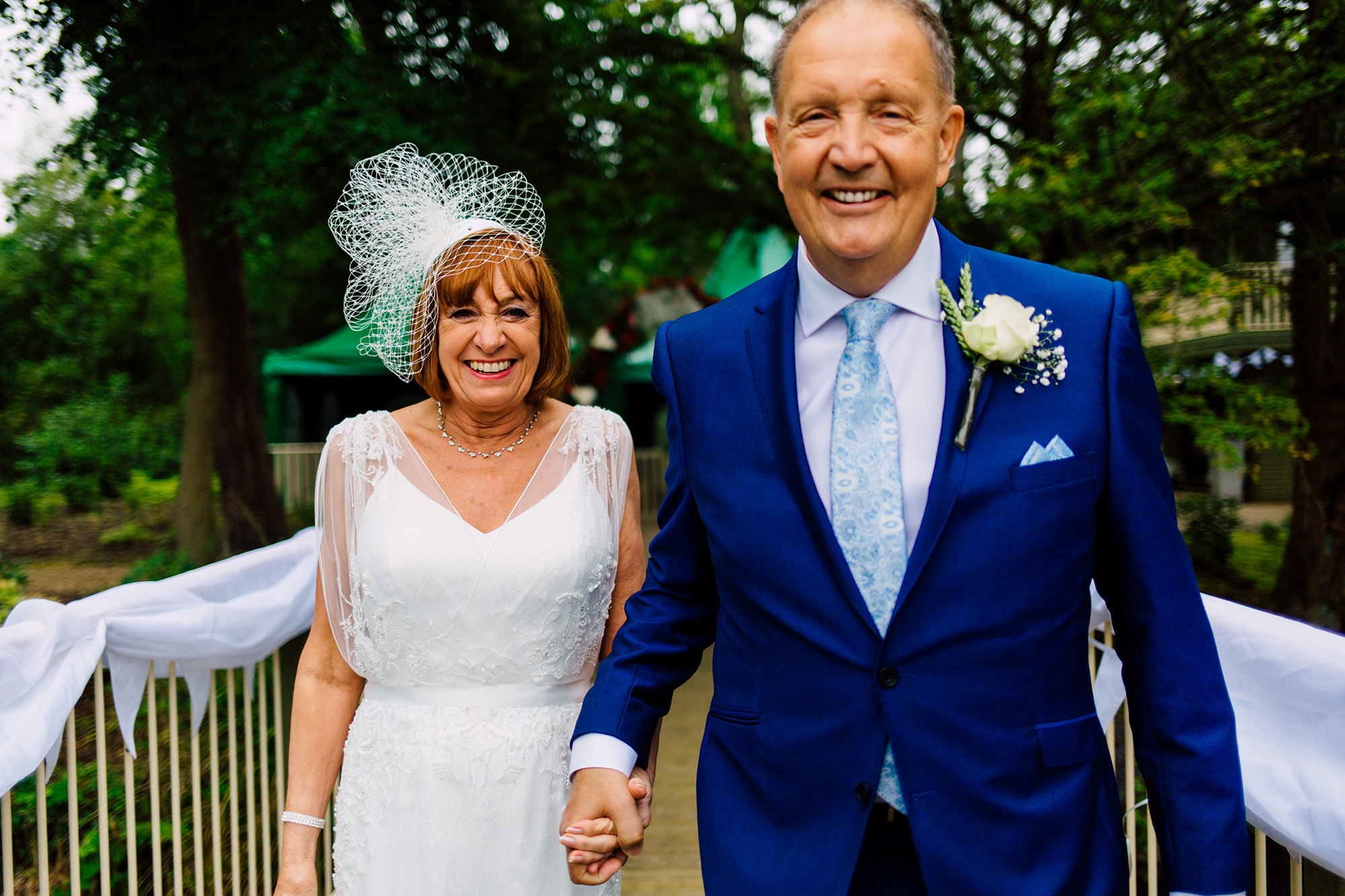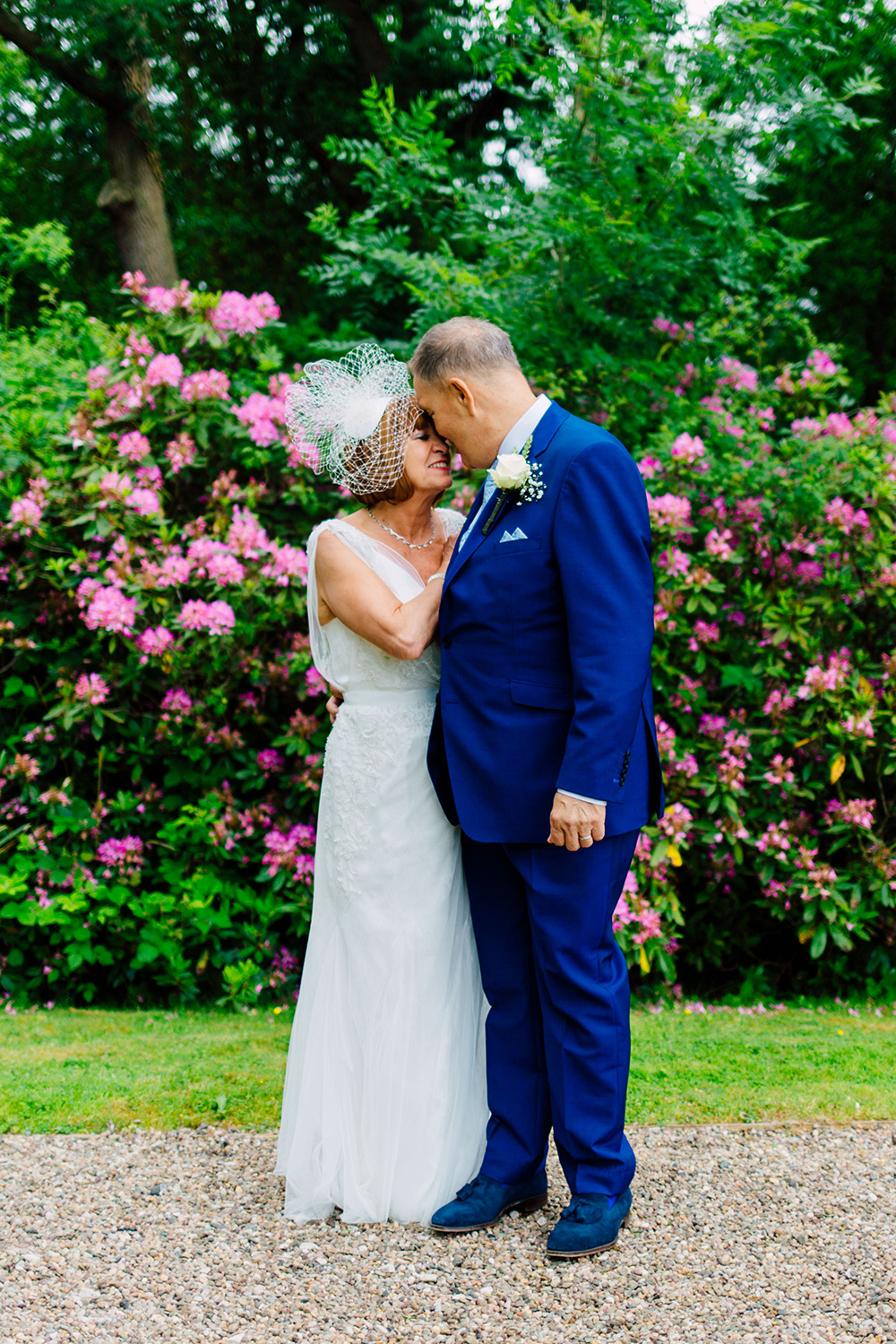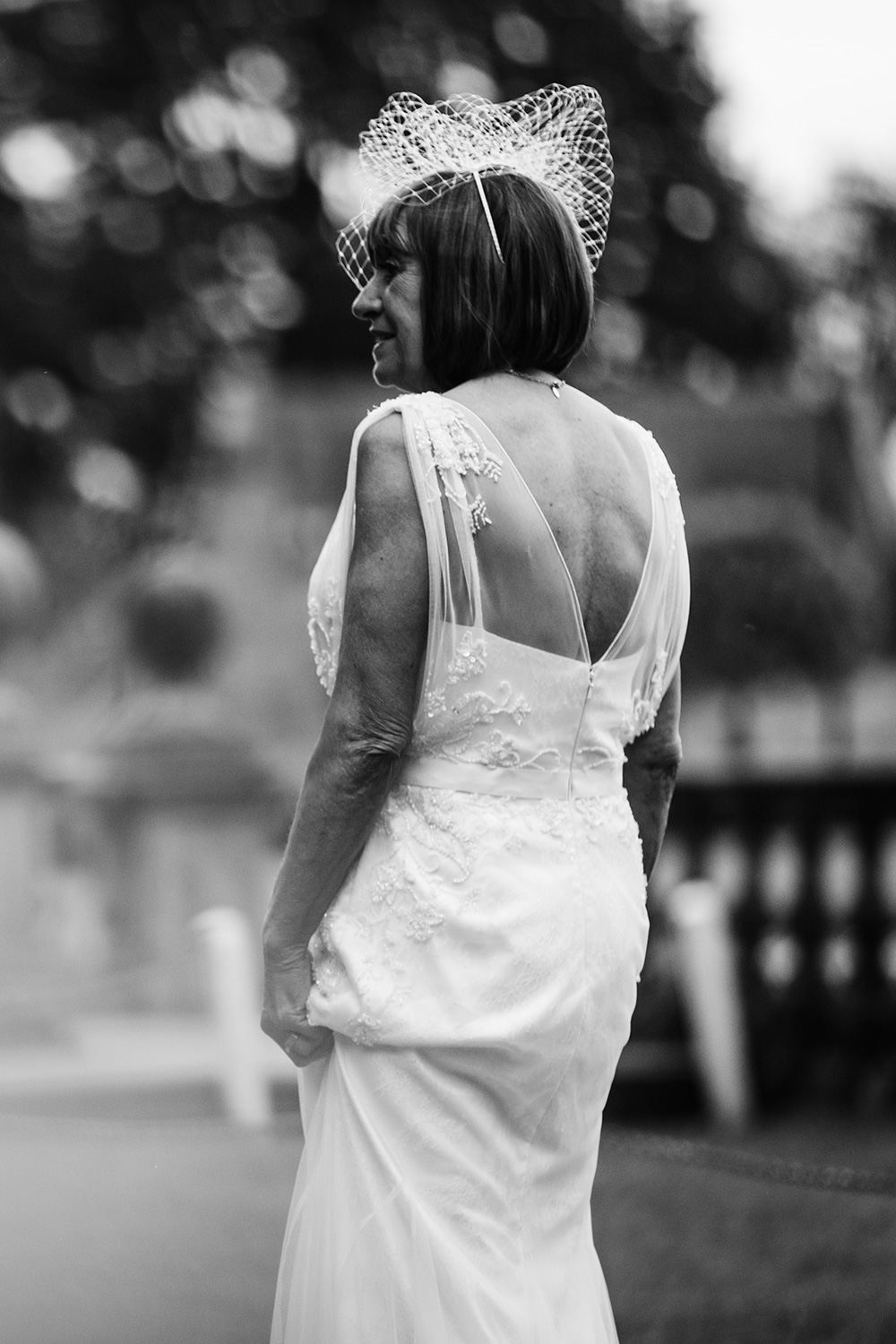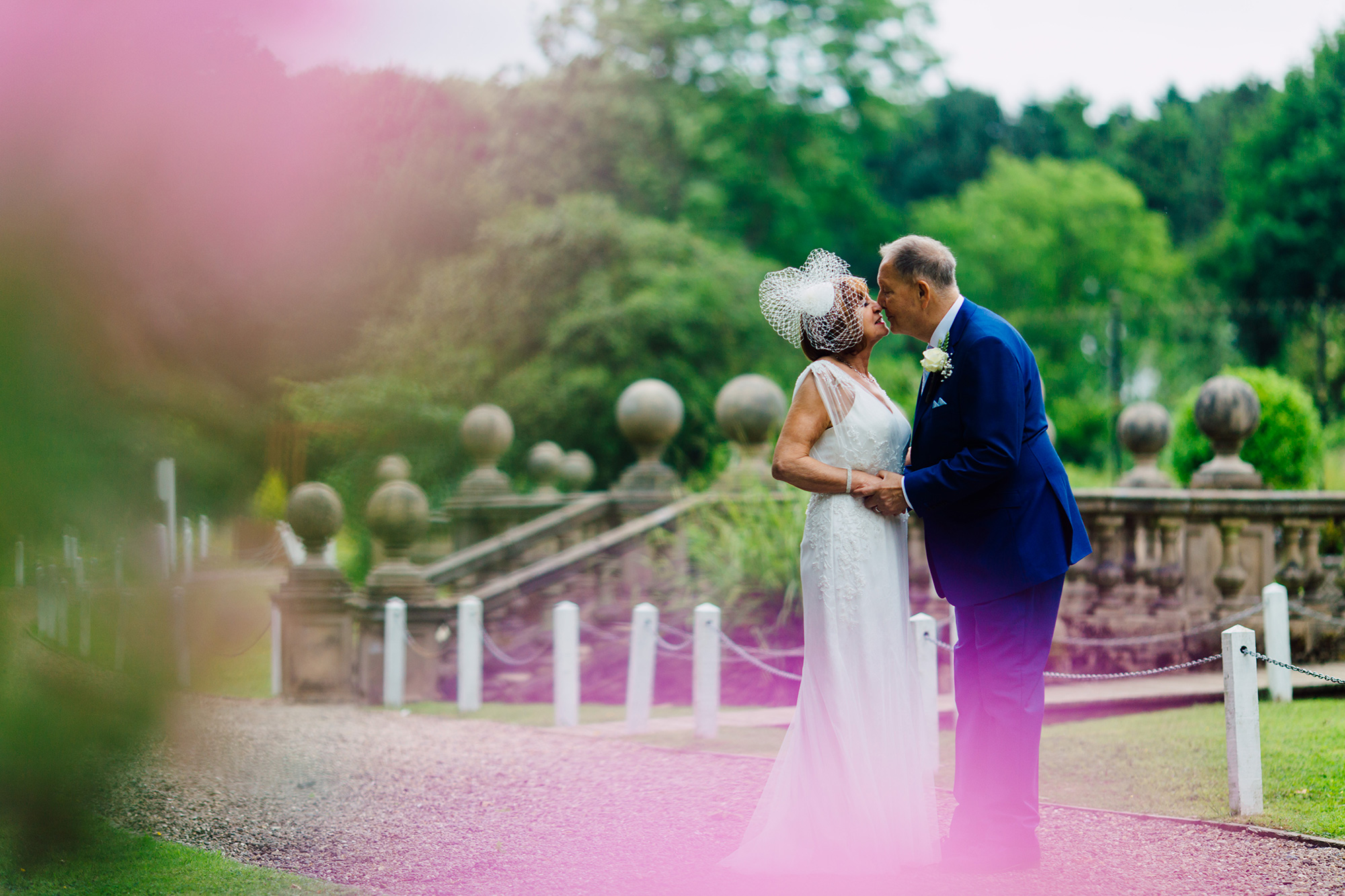 Paul wore a classic blue suit for the occasion.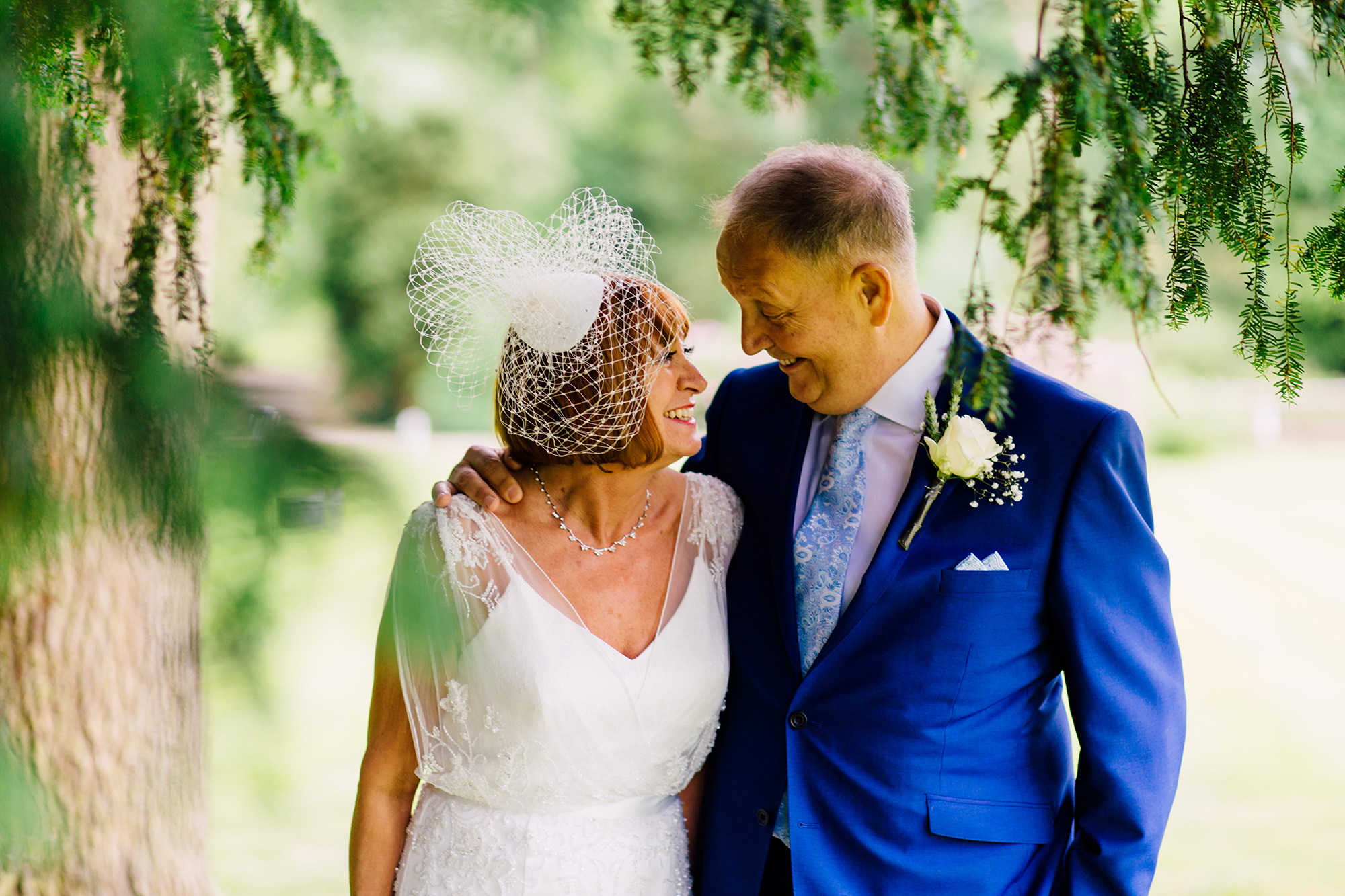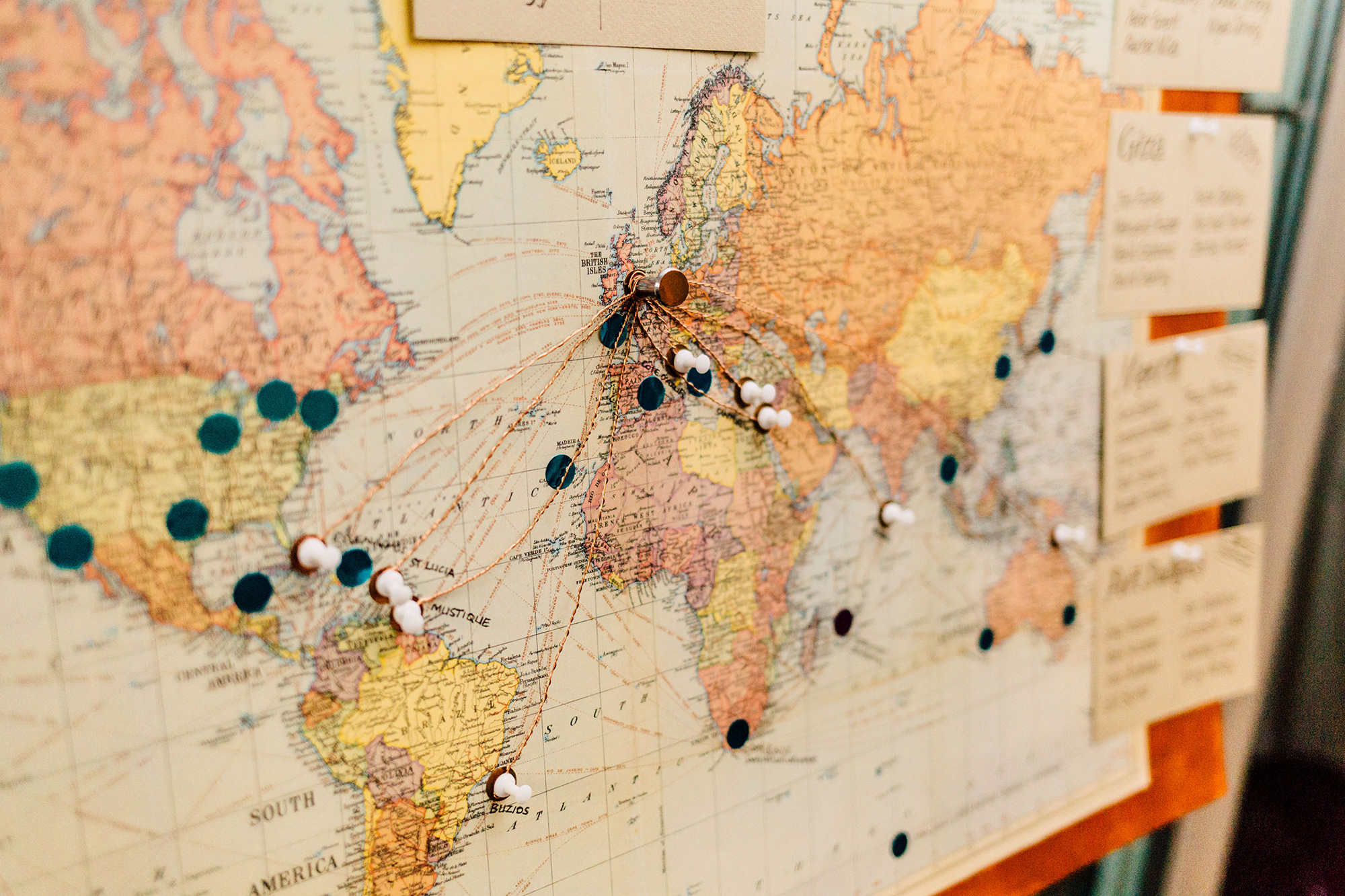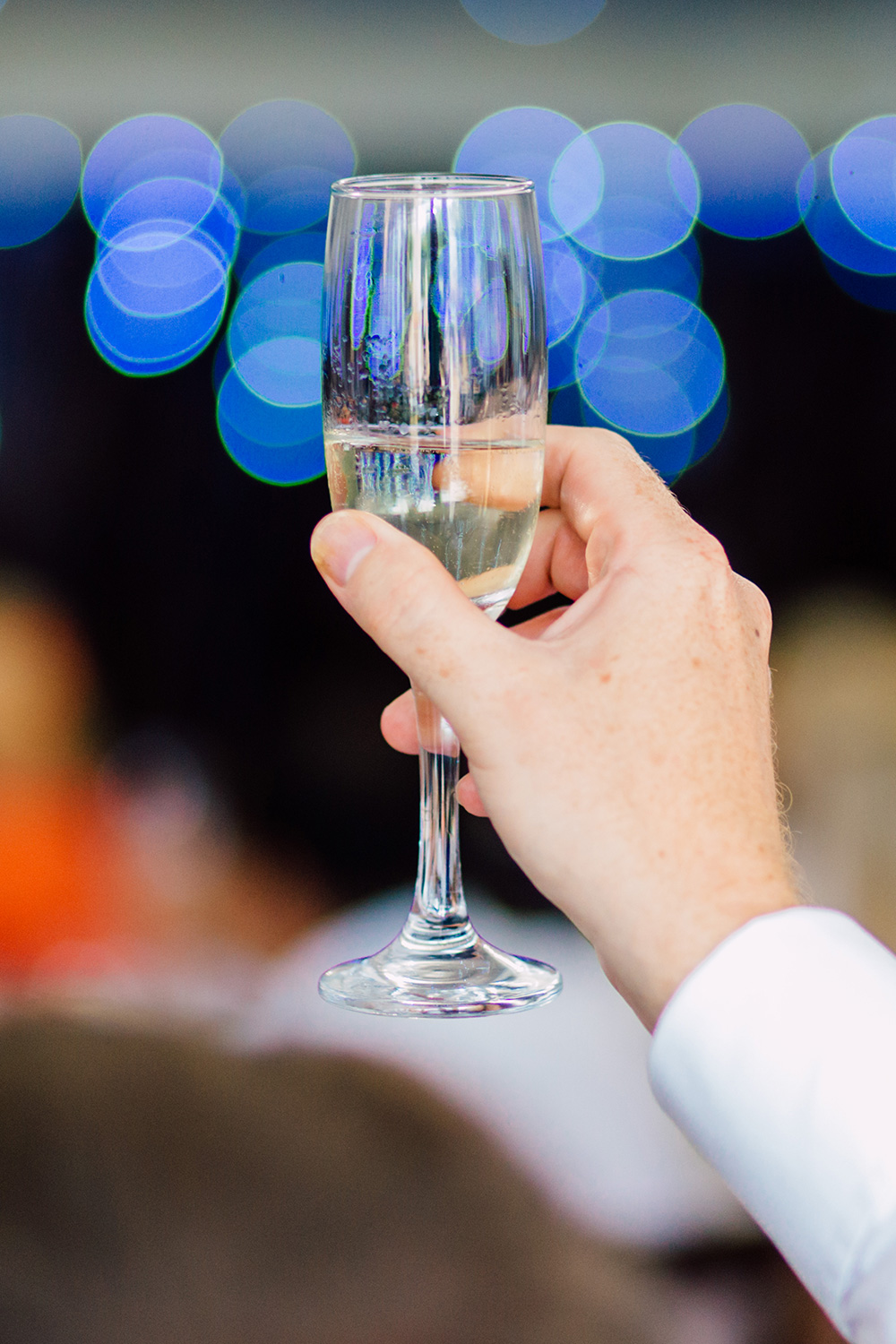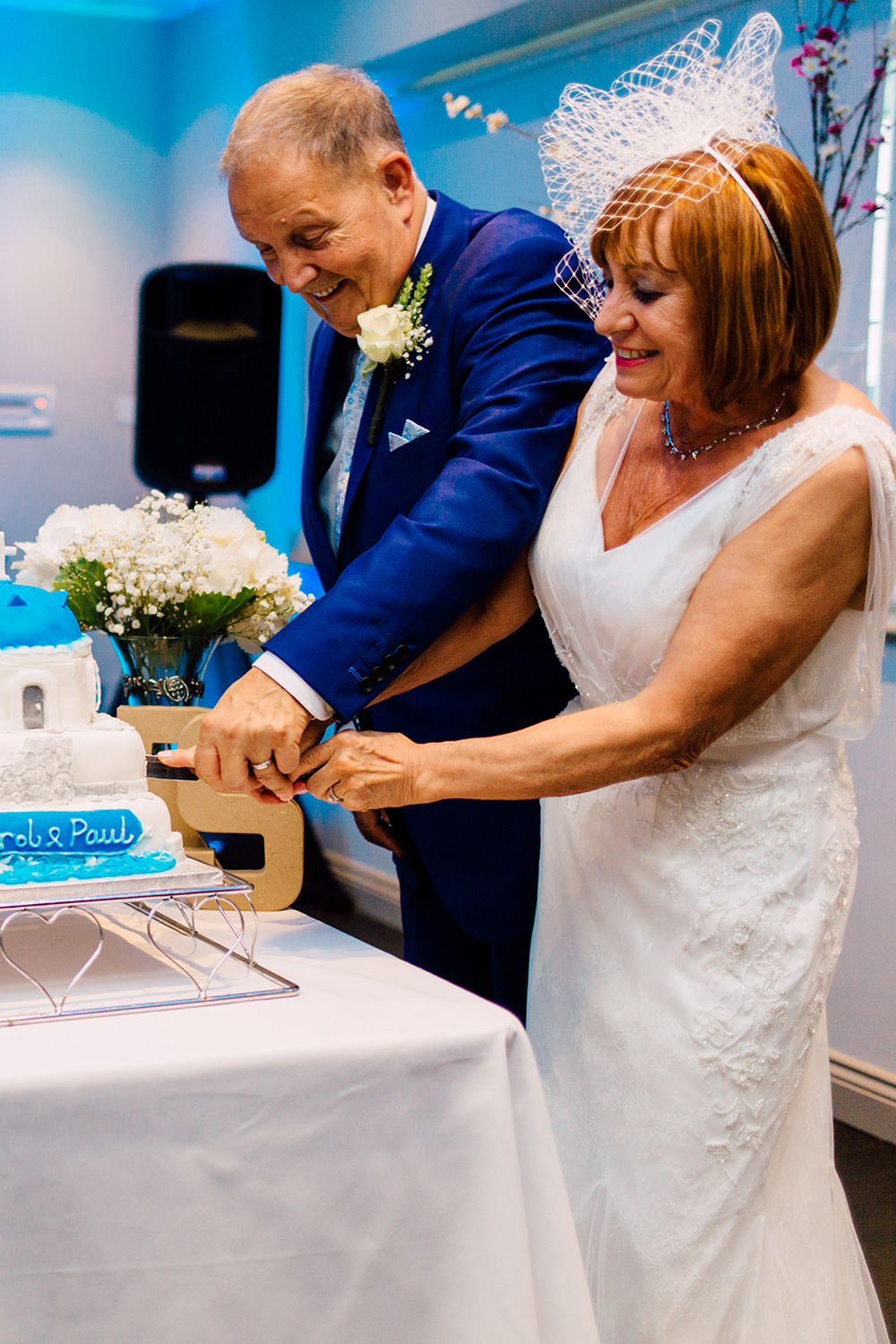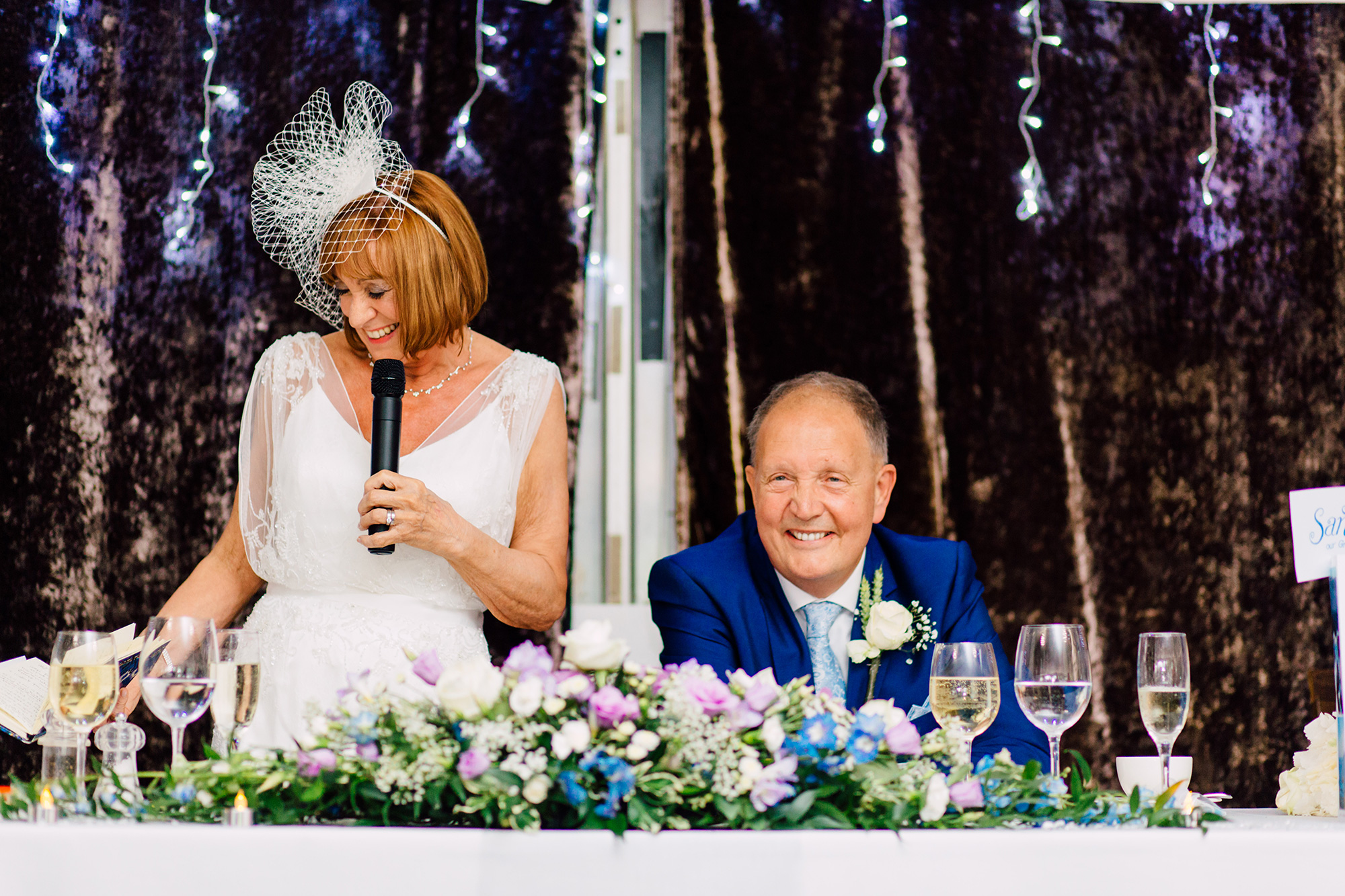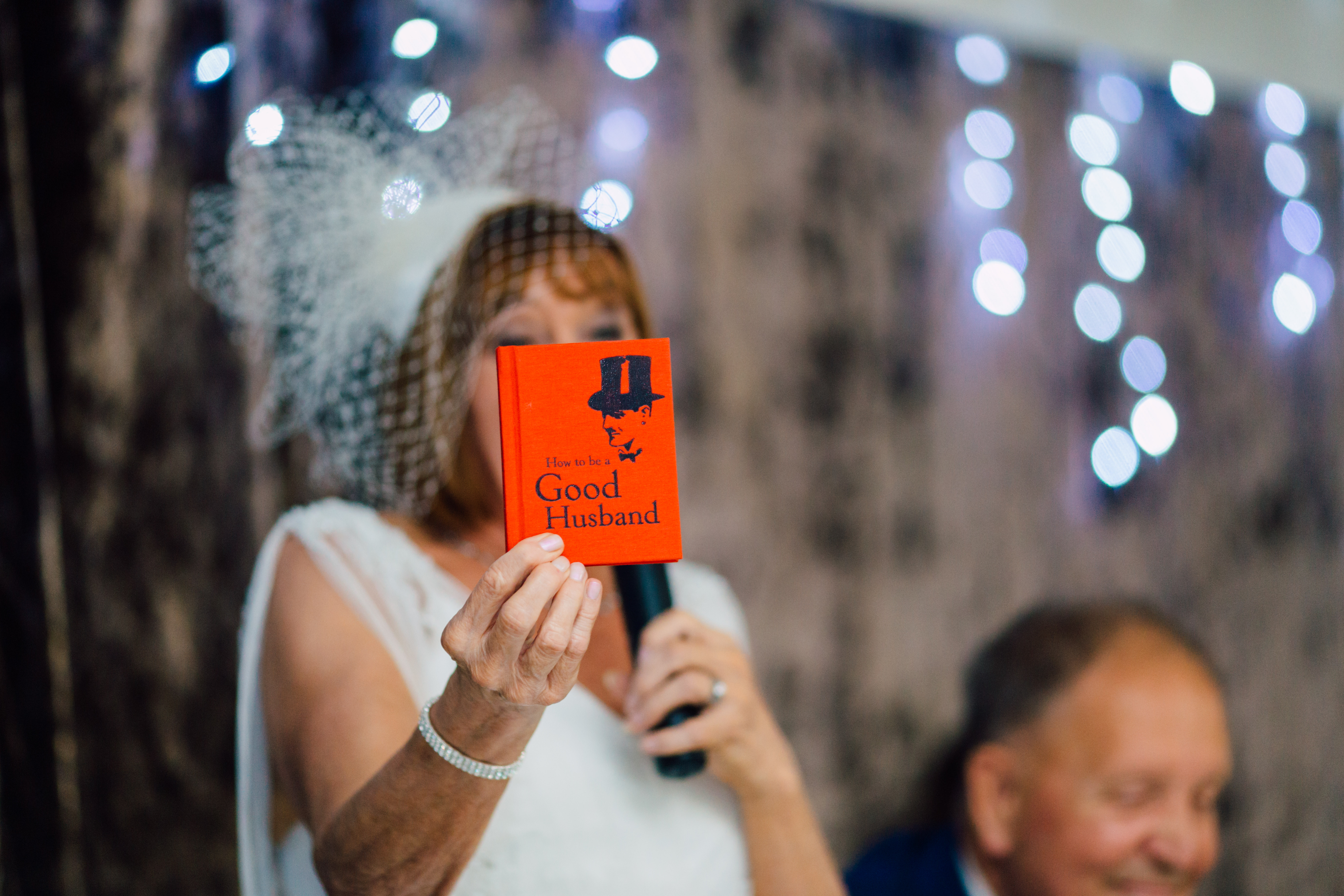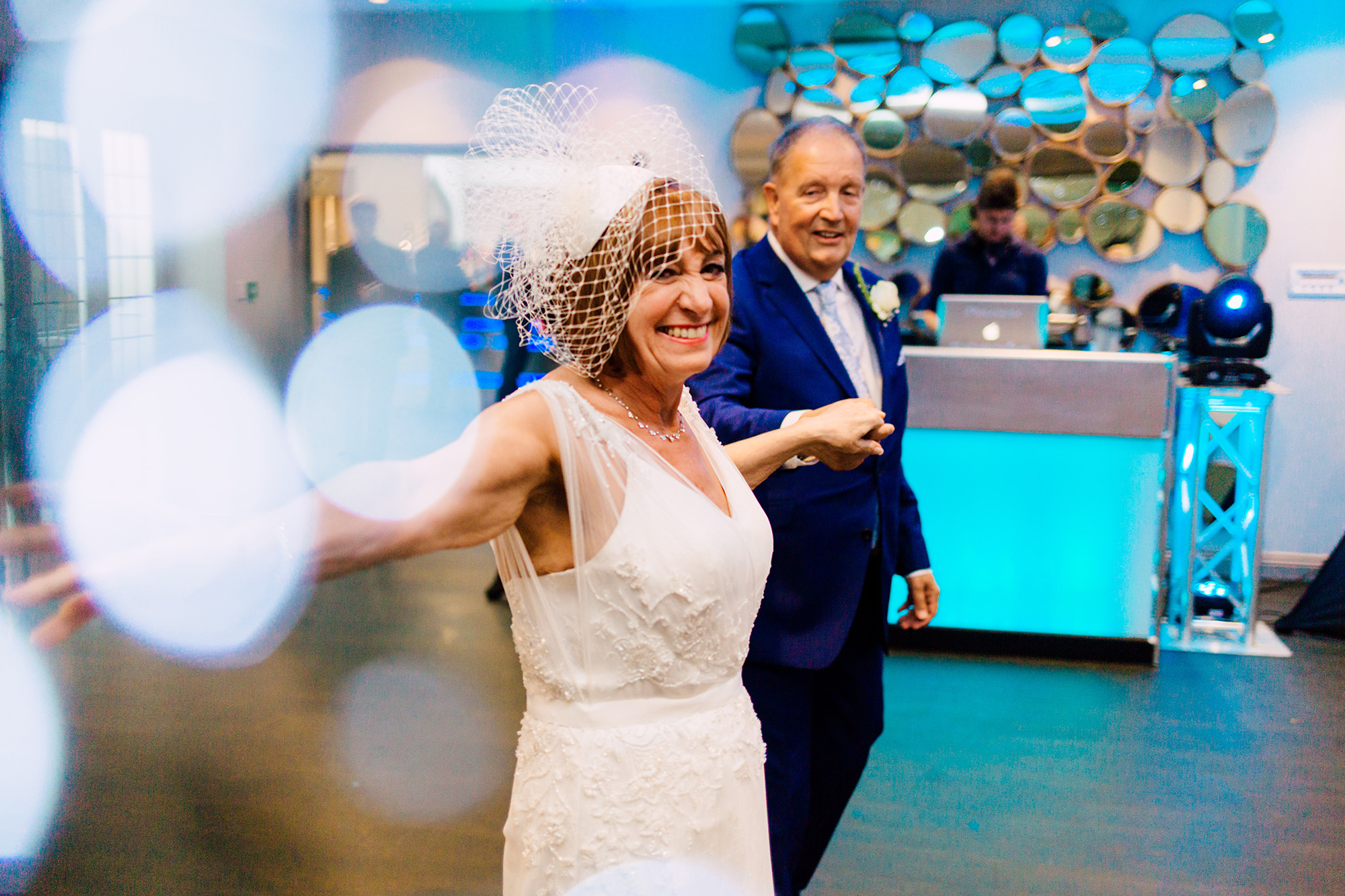 Carol, a keen ballroom dancer, let loose on the dancefloor with Paul later in the evening.