After eight years together, Amy and Sam's parents describe them as the ultimate double act.
"We can be bonkers!" Amy says. "But that's what happens when you marry your best friend, right?"
From the start, the pair couldn't get enough of one another.
"We just clicked," Amy says. "Over the years we grew so much as individuals, which complemented our relationship with one another."
After a romance-filled proposal at their favourite Italian restaurant, Amy threw herself in to planning their romantic glamorous wedding.
"We made every plan fun and memorable. Church days to menu tasting, to trying on my first dress to buying THE dress, every moment was so special," the bride recalls.
The couple wed at St Mary's Oatlands Church in Weybridge, Surrey on June 23, 2018.
For the reception, they chose a venue close to their hearts.
"I had always dreamt of getting married at Burhill Golf Club (also in Weybridge). My dad has been a member here playing golf for many, many years, so we visit a lot," Amy says.
With help from her mum and her maid of honour, Amy created the romantic glamorous wedding of her dreams.
"From beginning to end I loved every minute, every detail, everywhere I turned was the visions I'd had for months," she says.
Photos courtesy of Leslie Choucard Photography and Videography.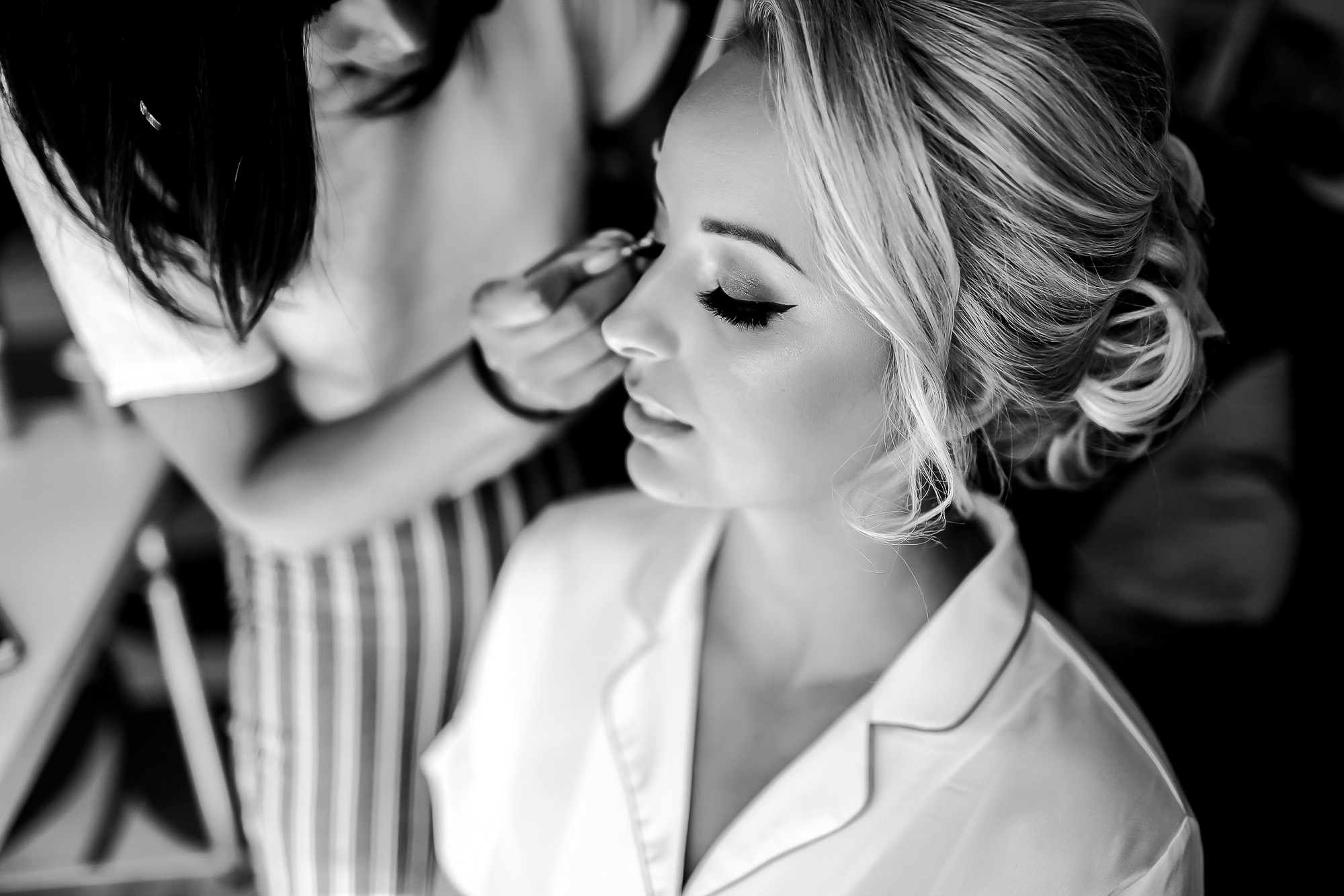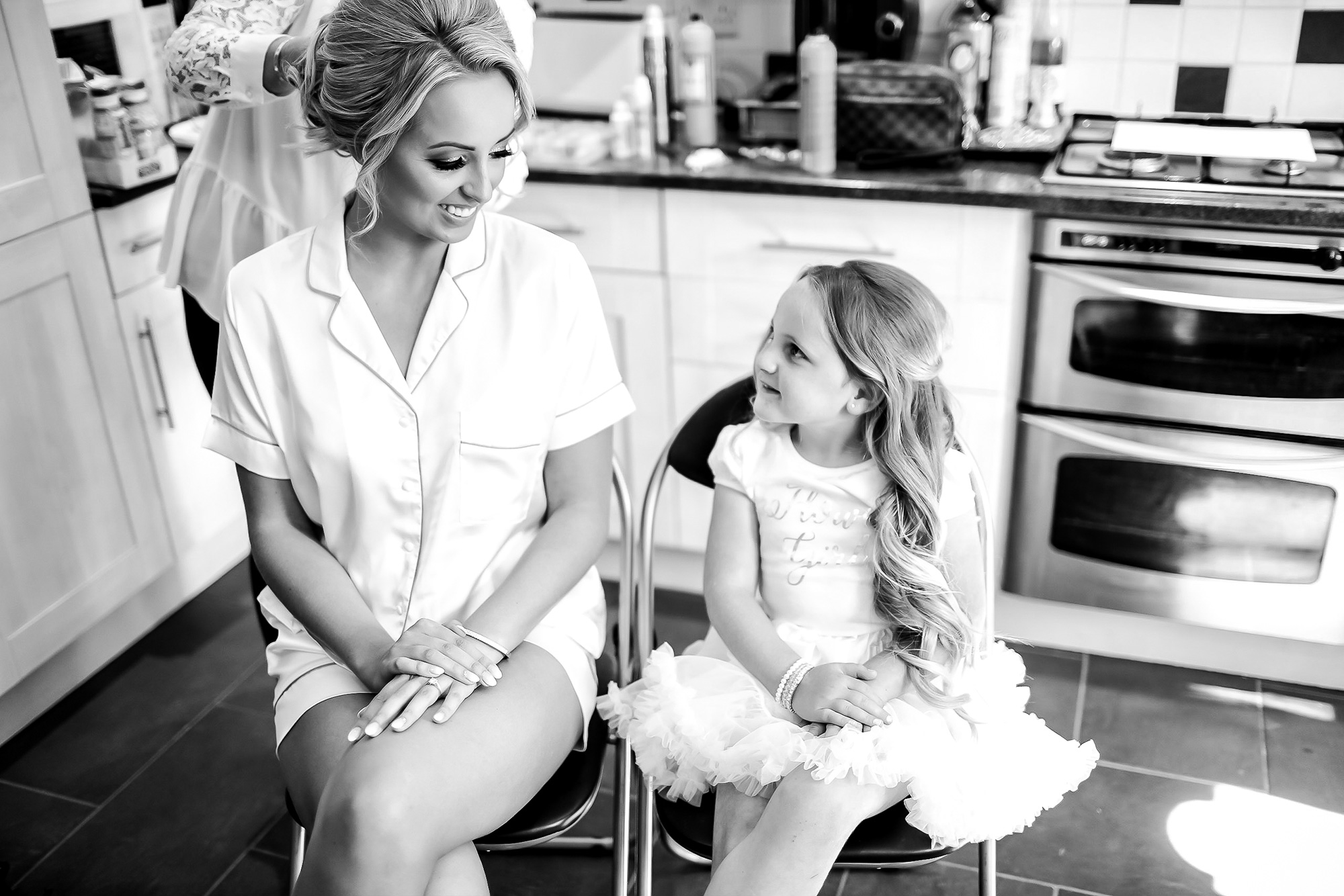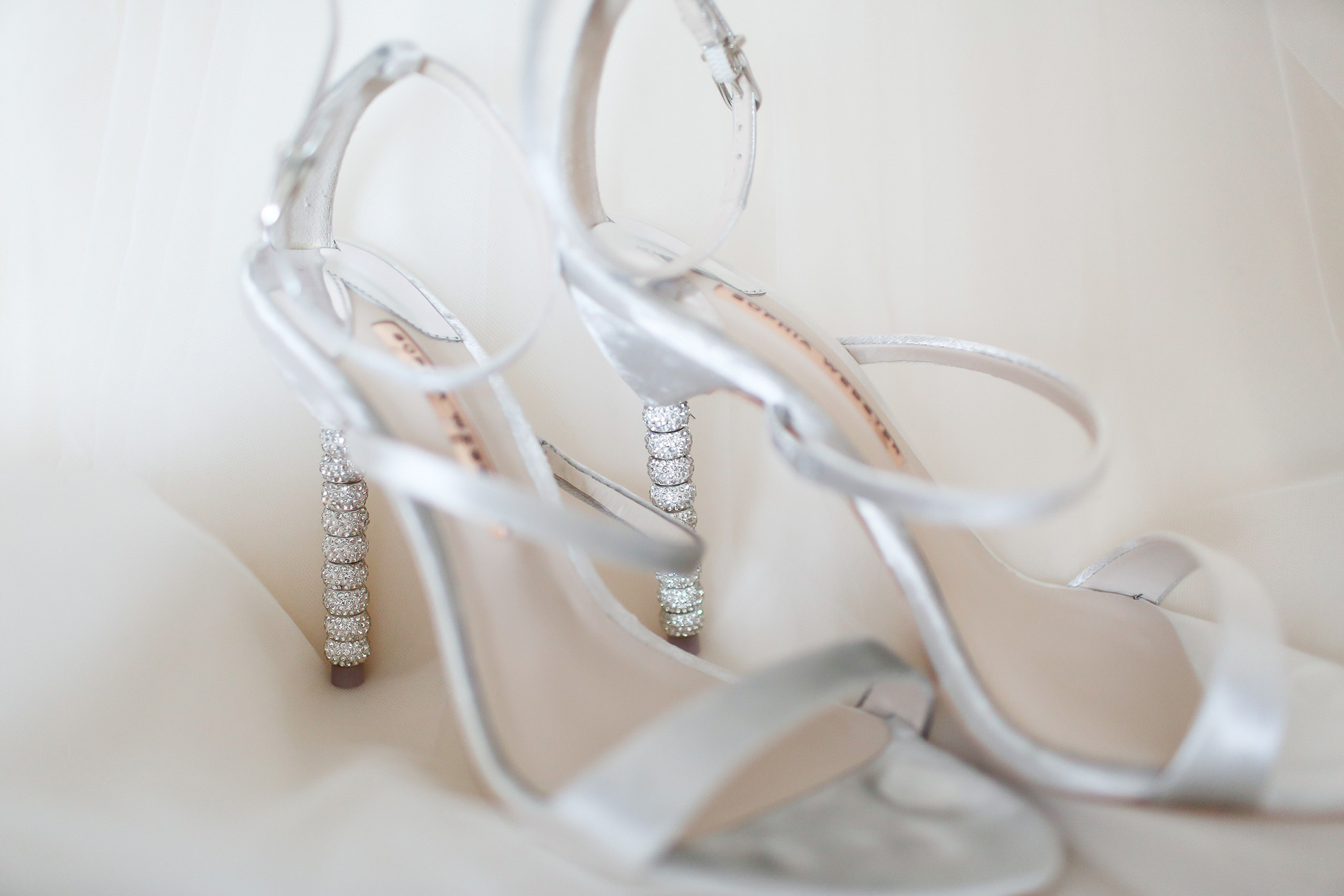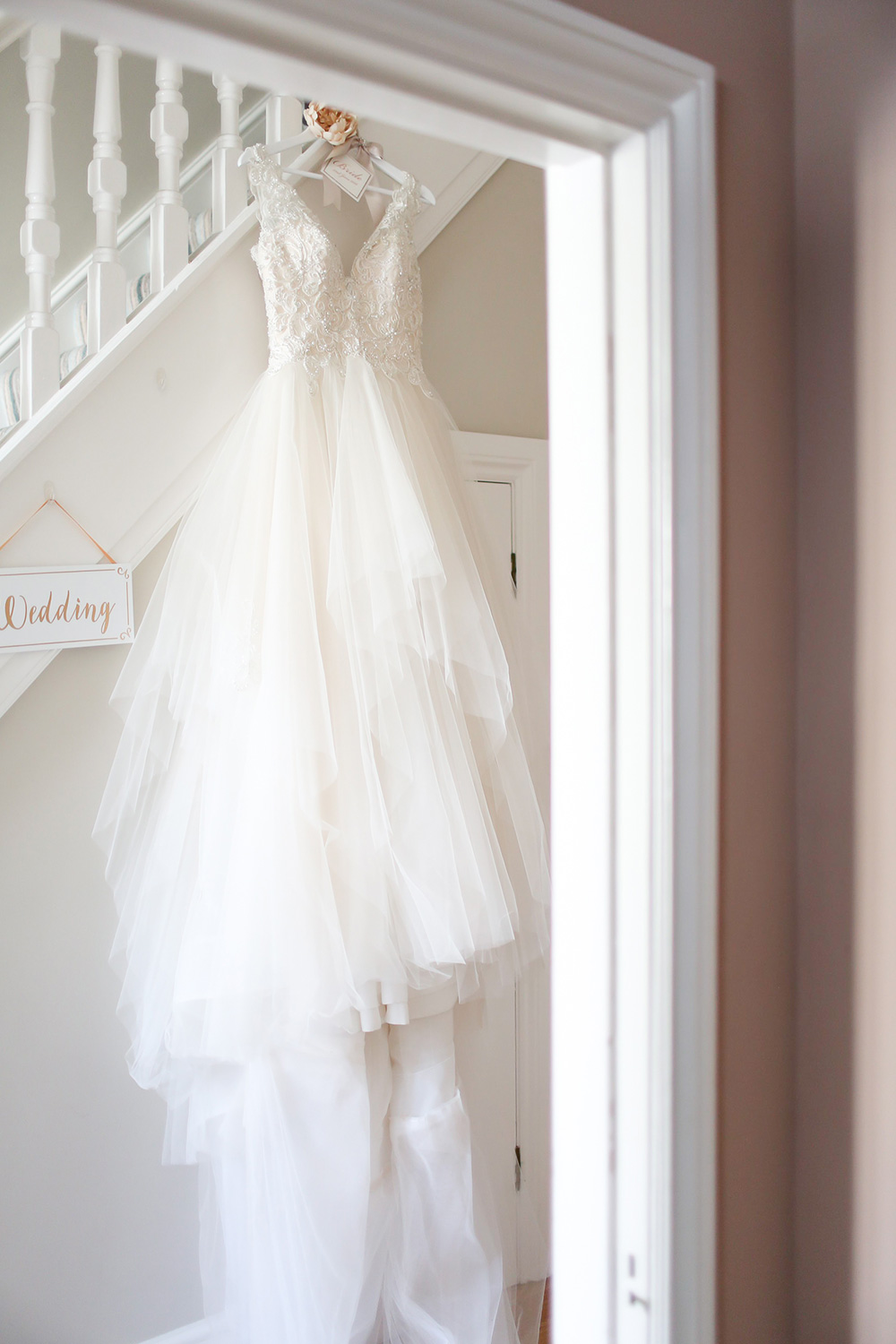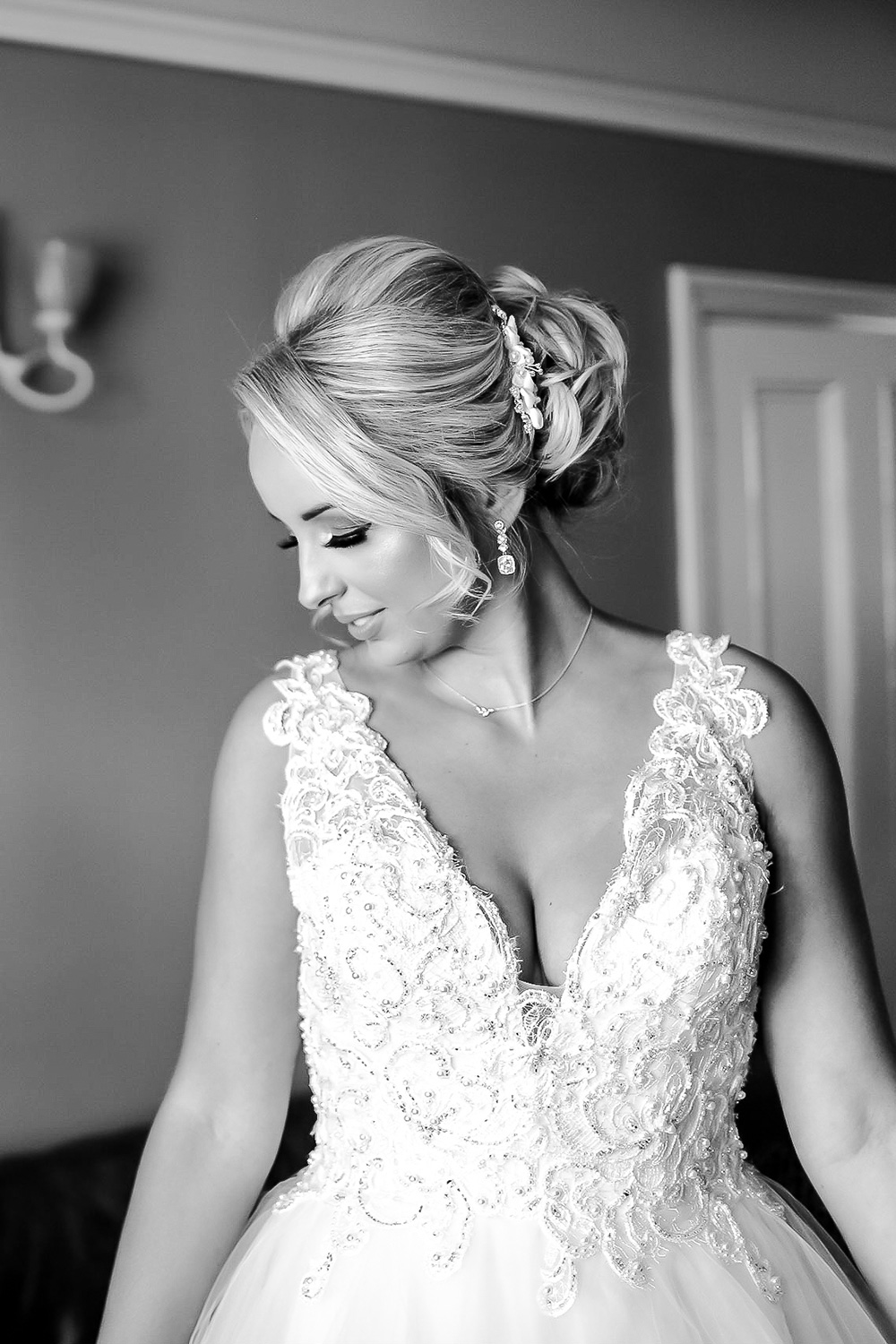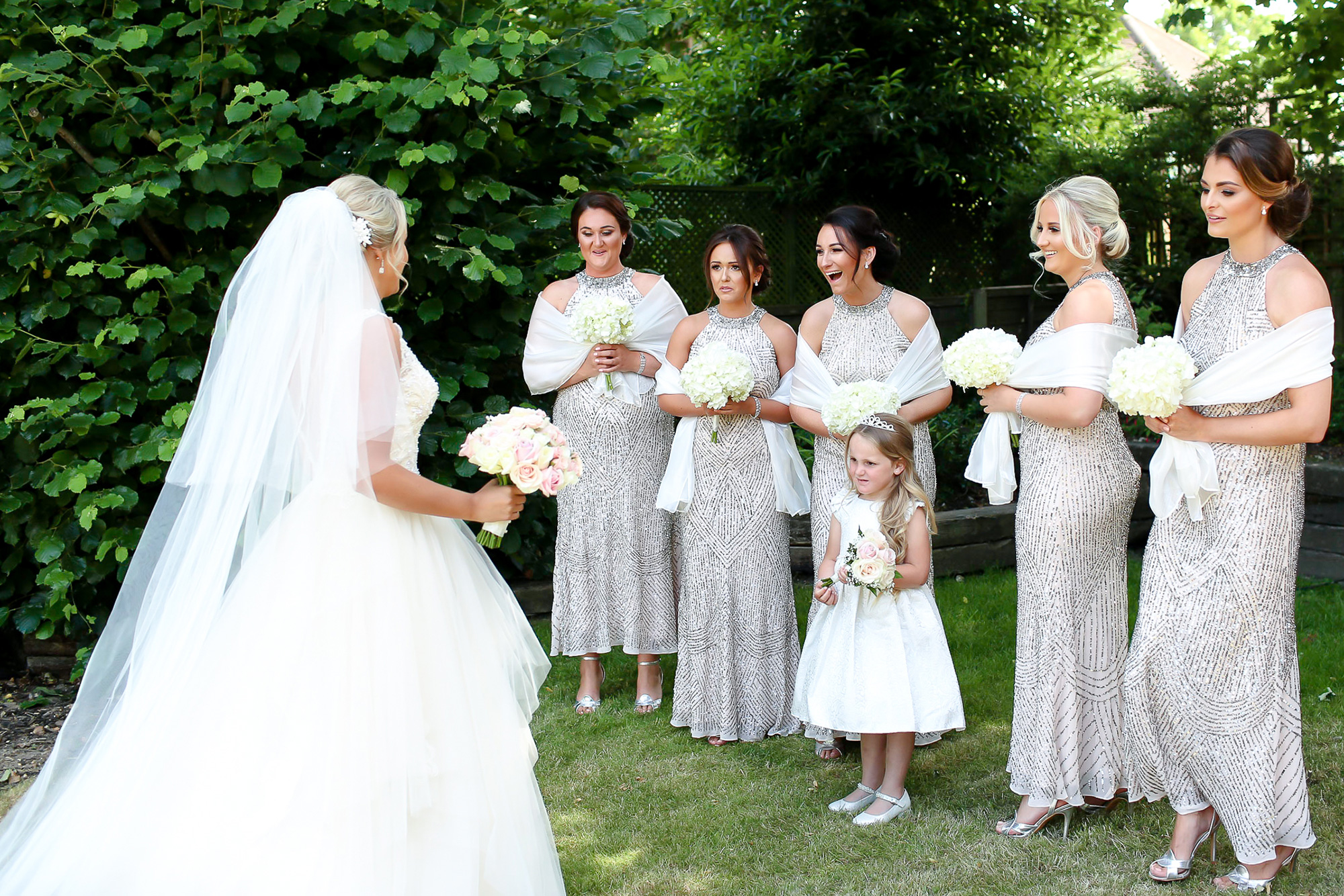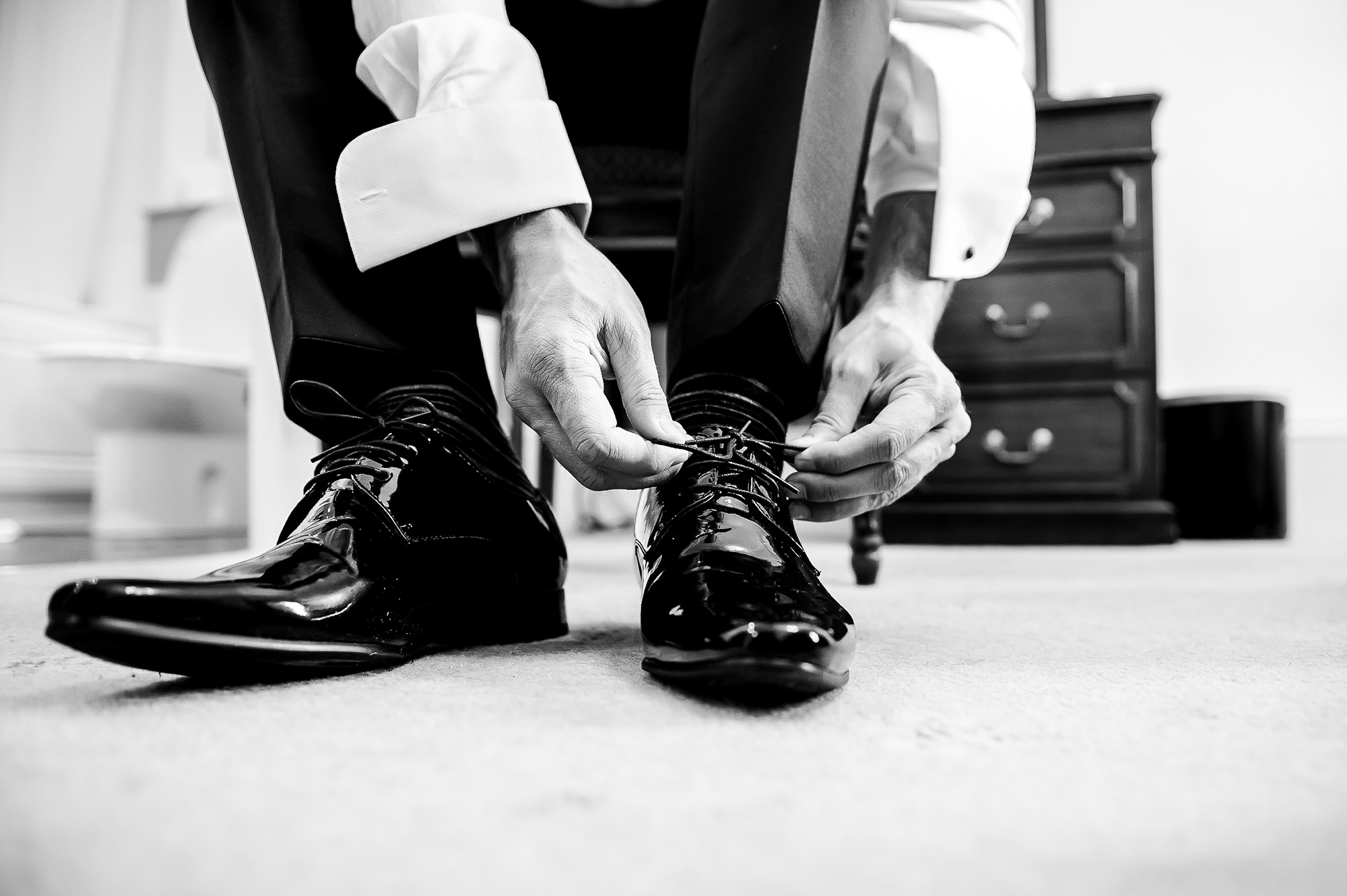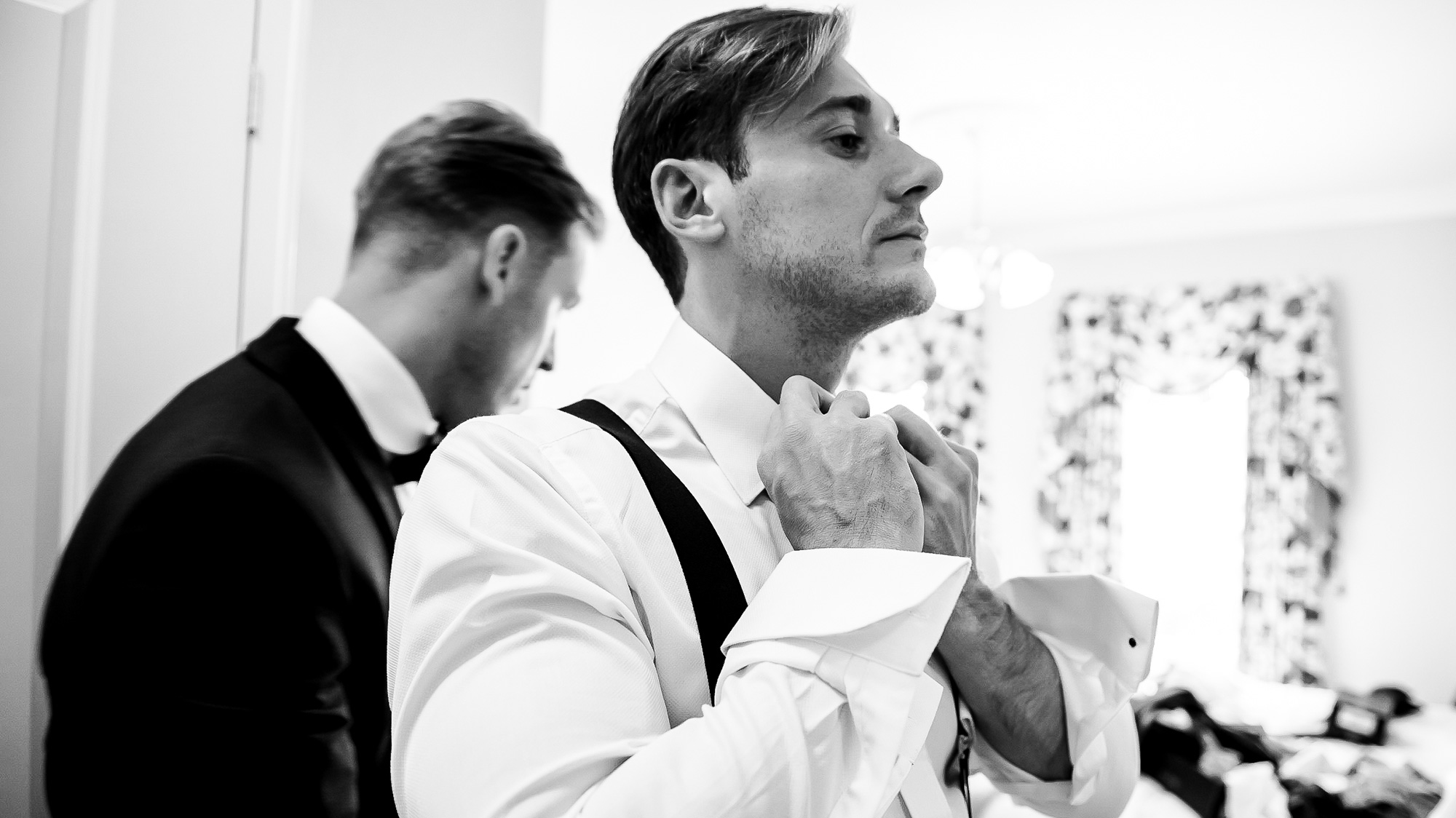 Sam, his groomsmen and pageboy sported classic tuxedos from Anthony Formalwear.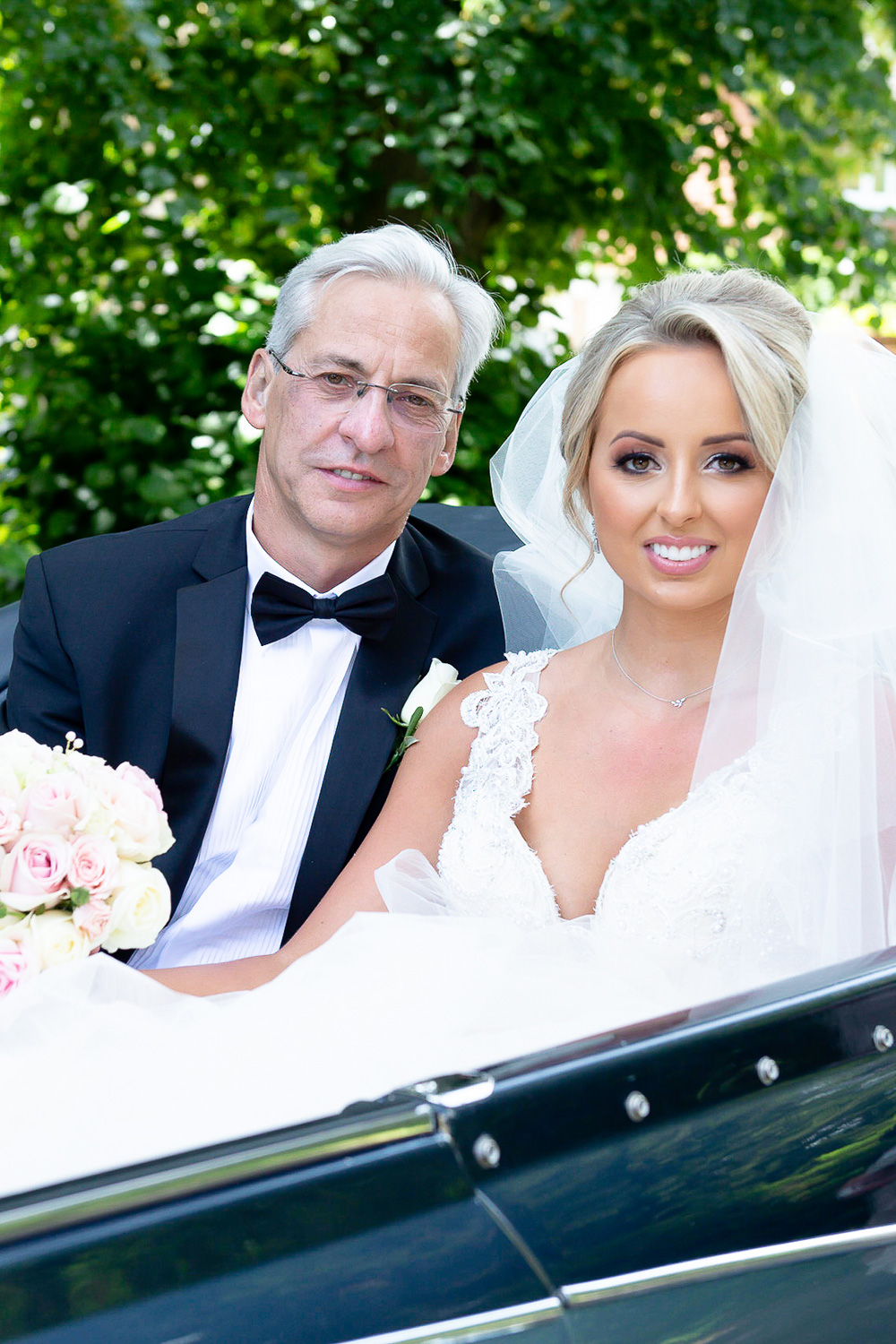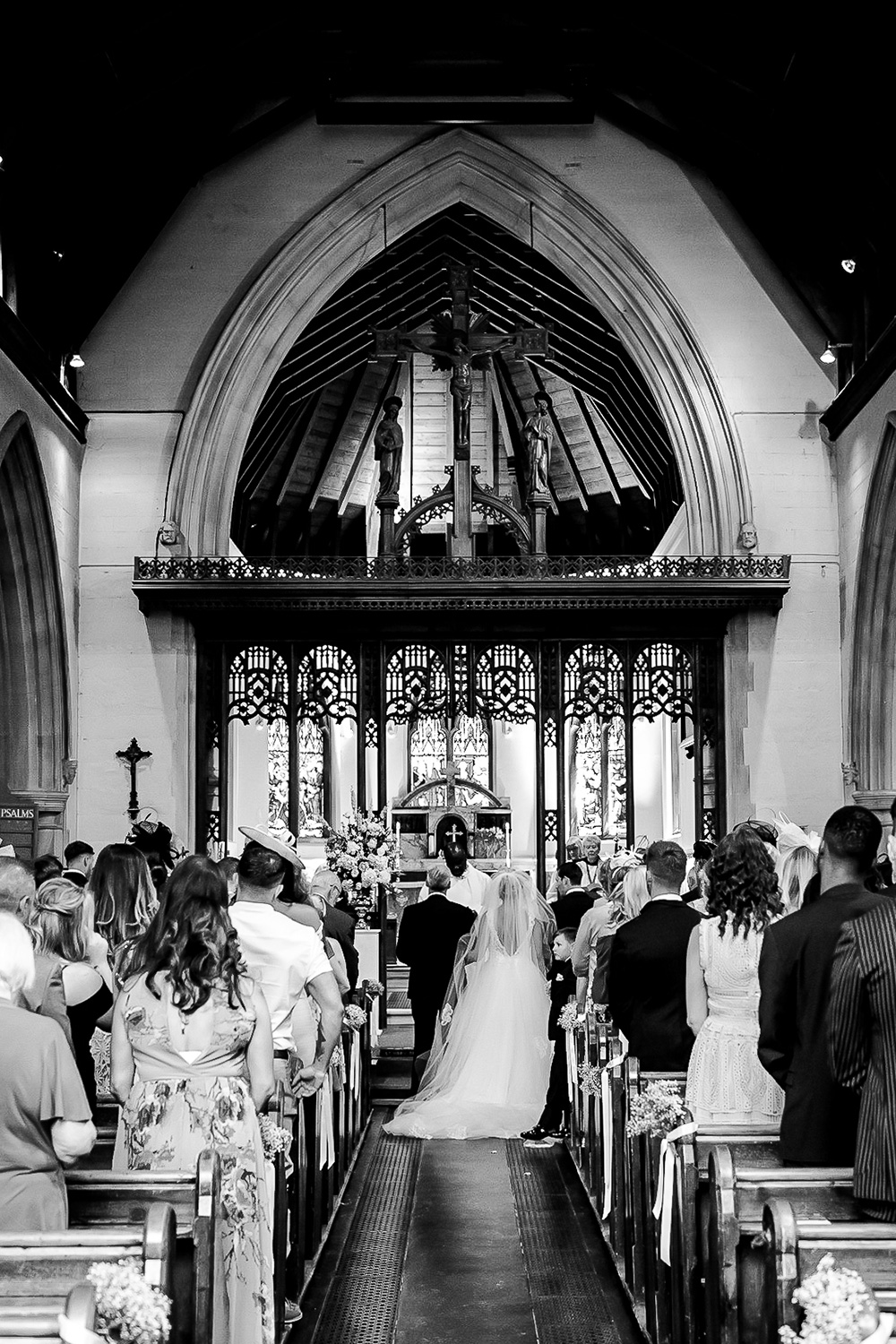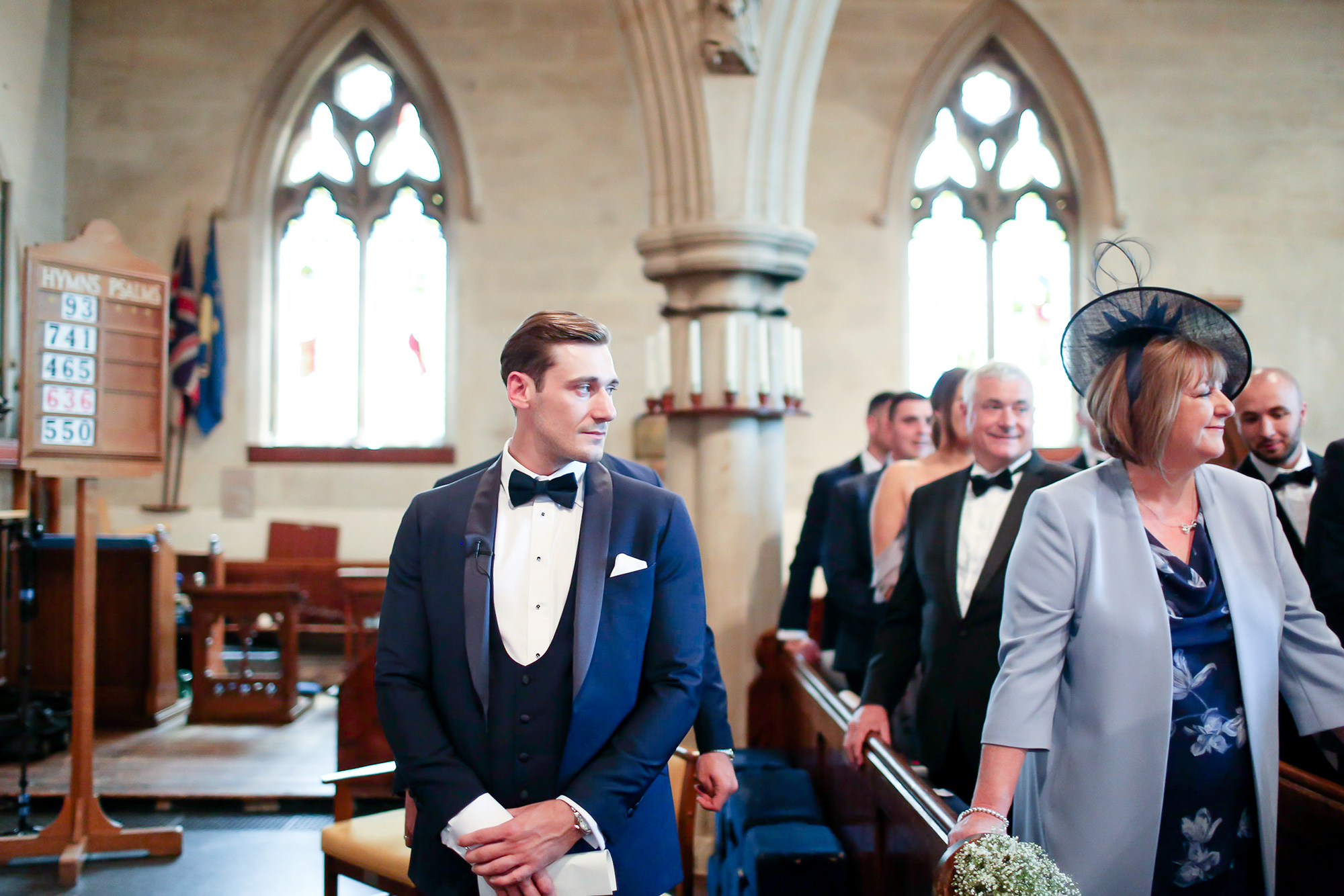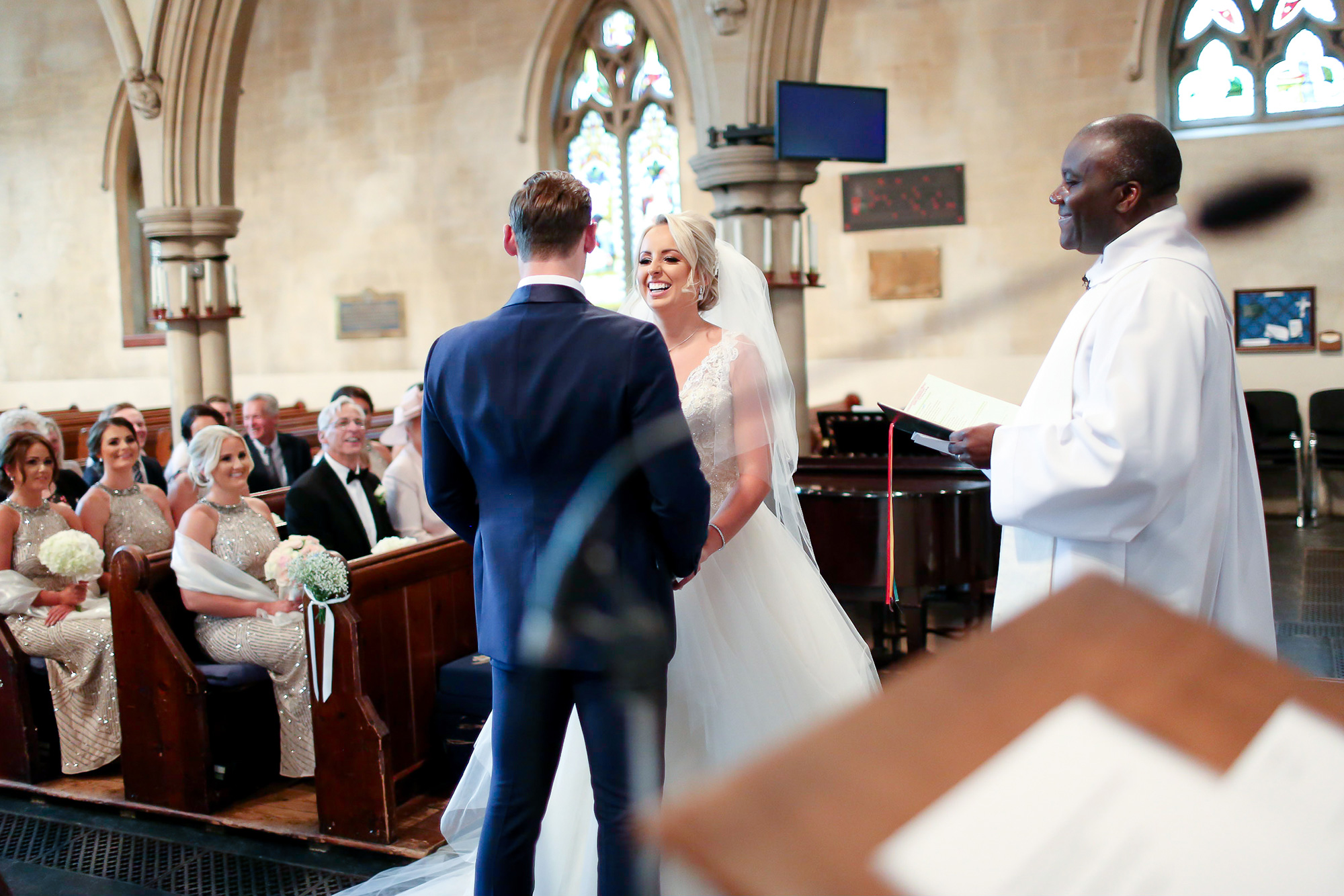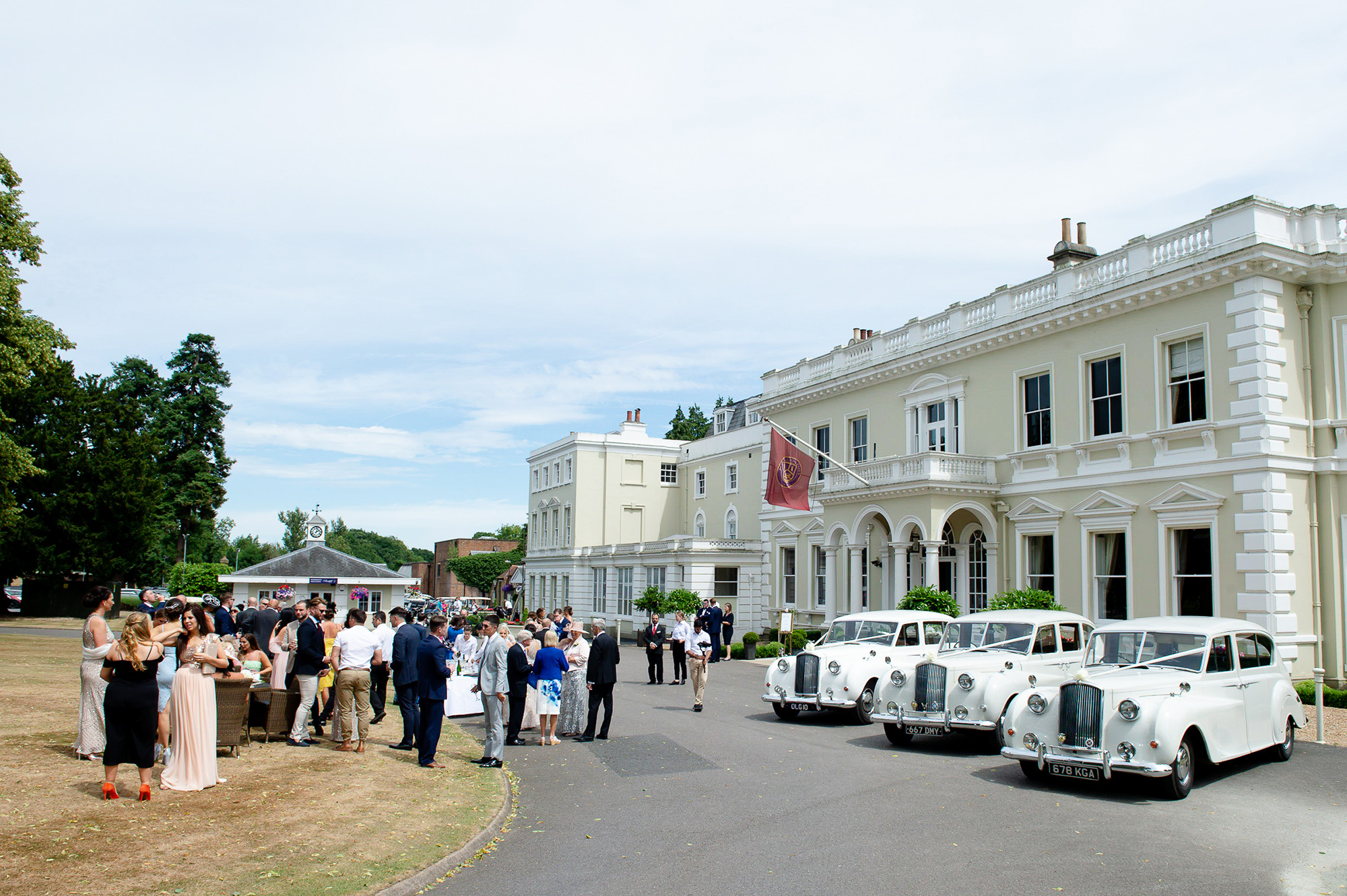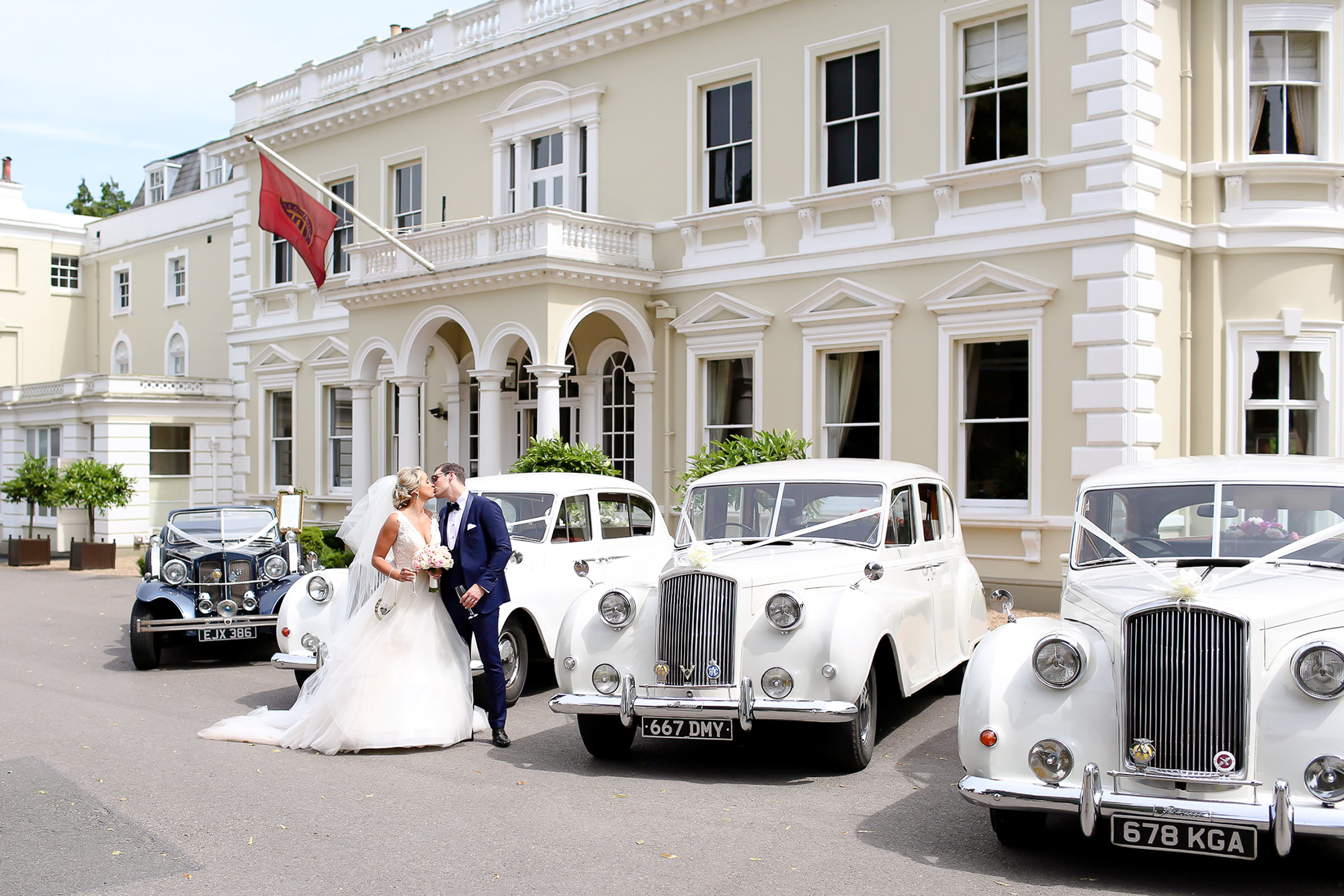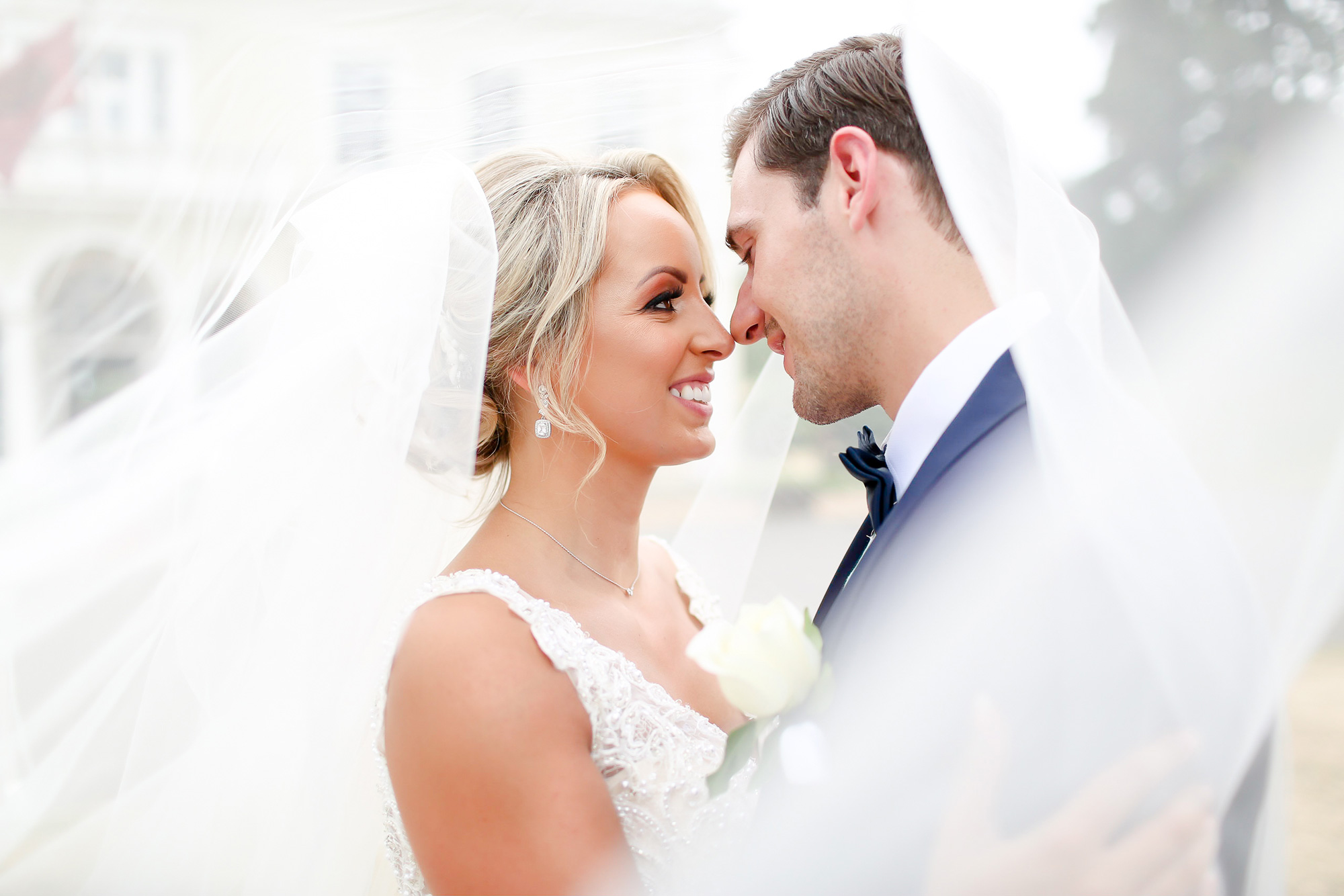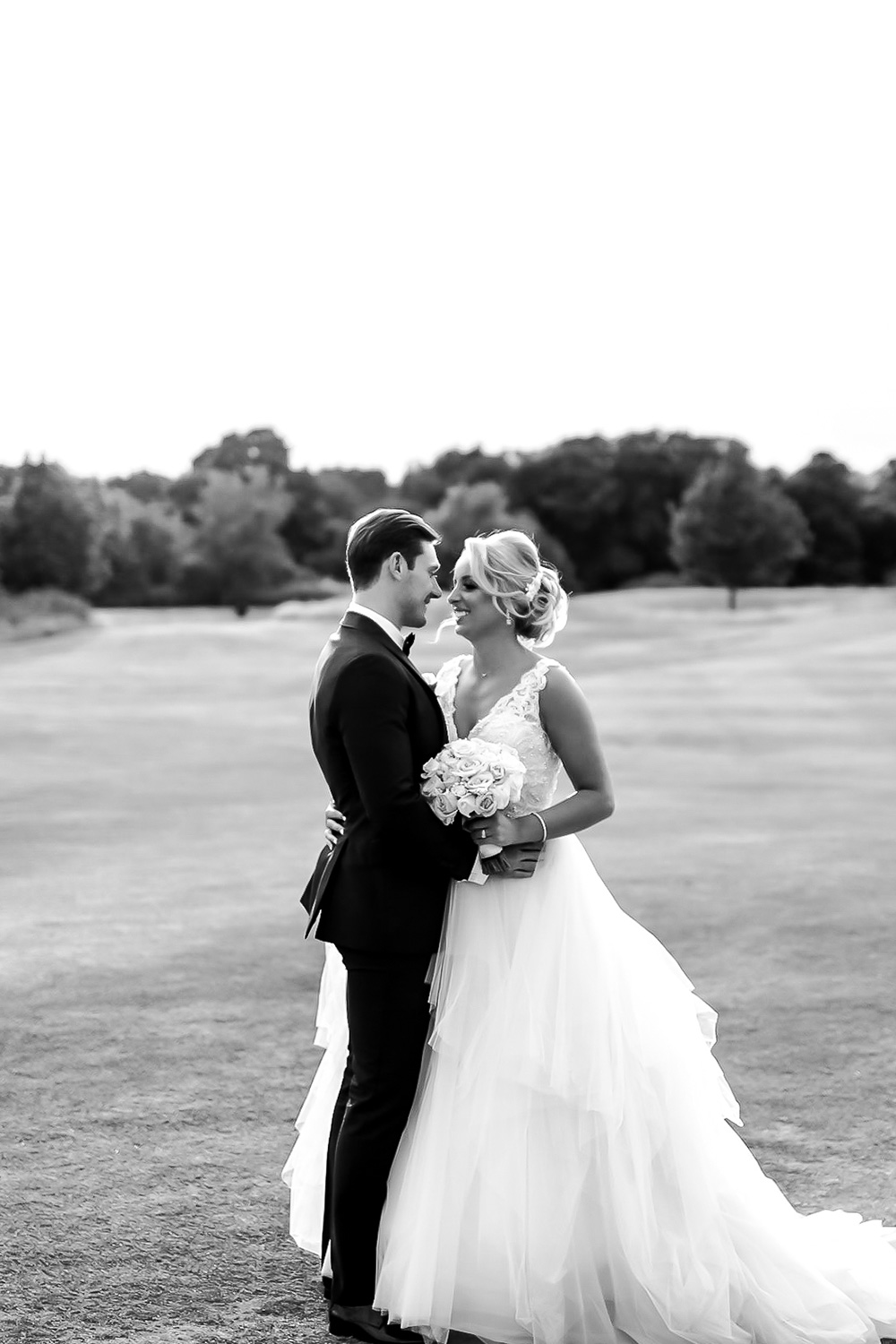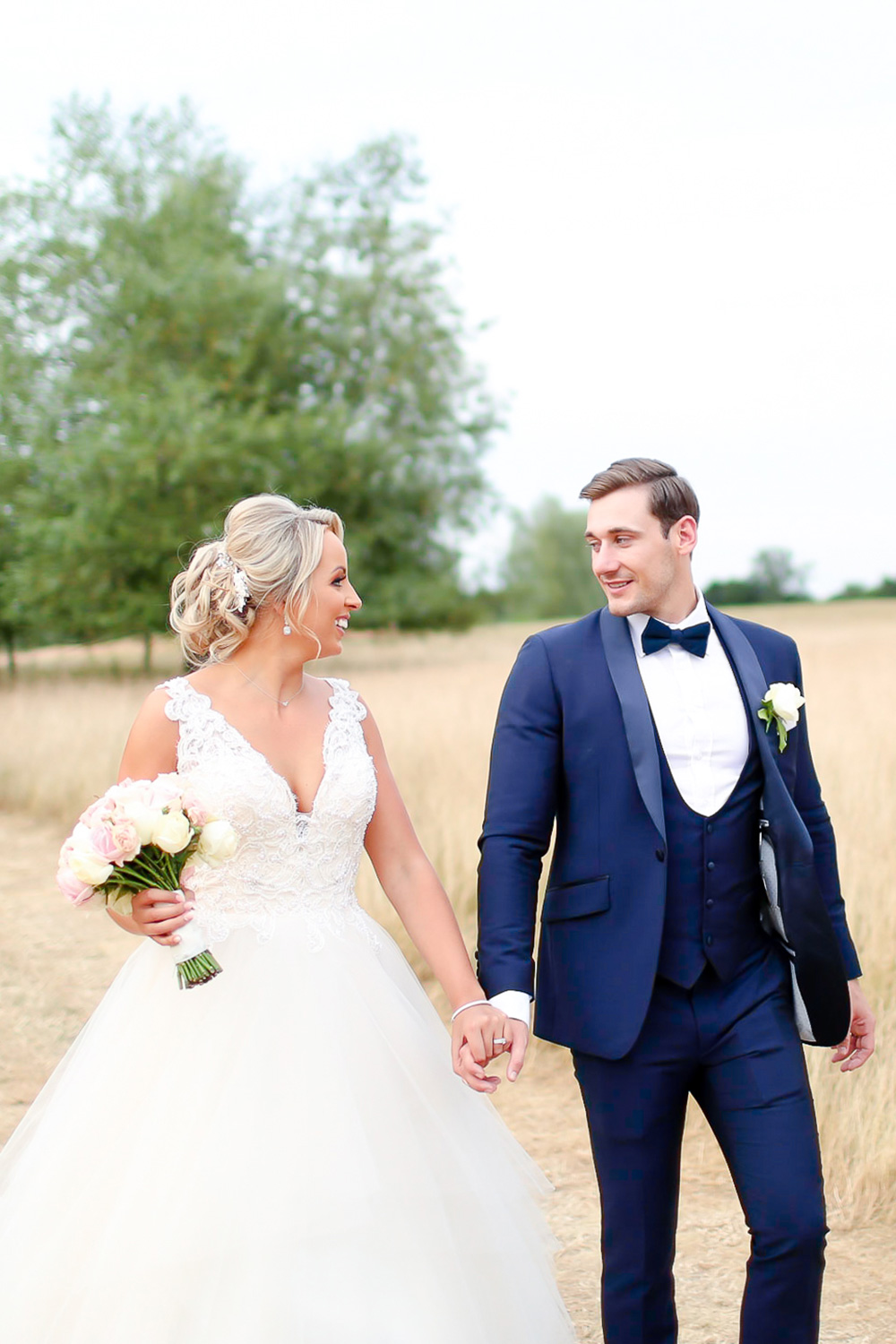 Why settle on one wedding dress when you can have two? Amy wore a classic ballgown-style from Enzoani for the formalities, before changing into a party-ready style for the evening.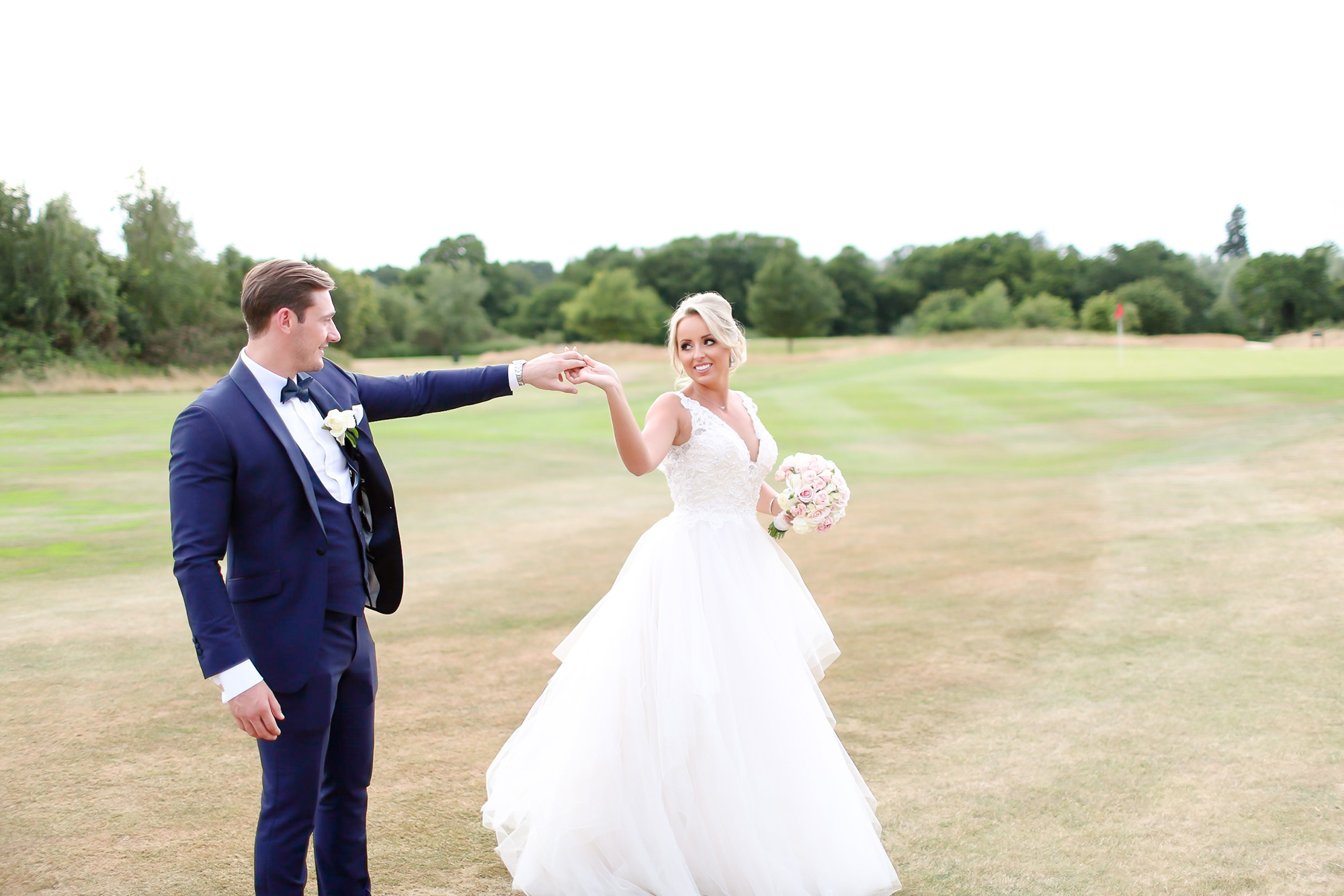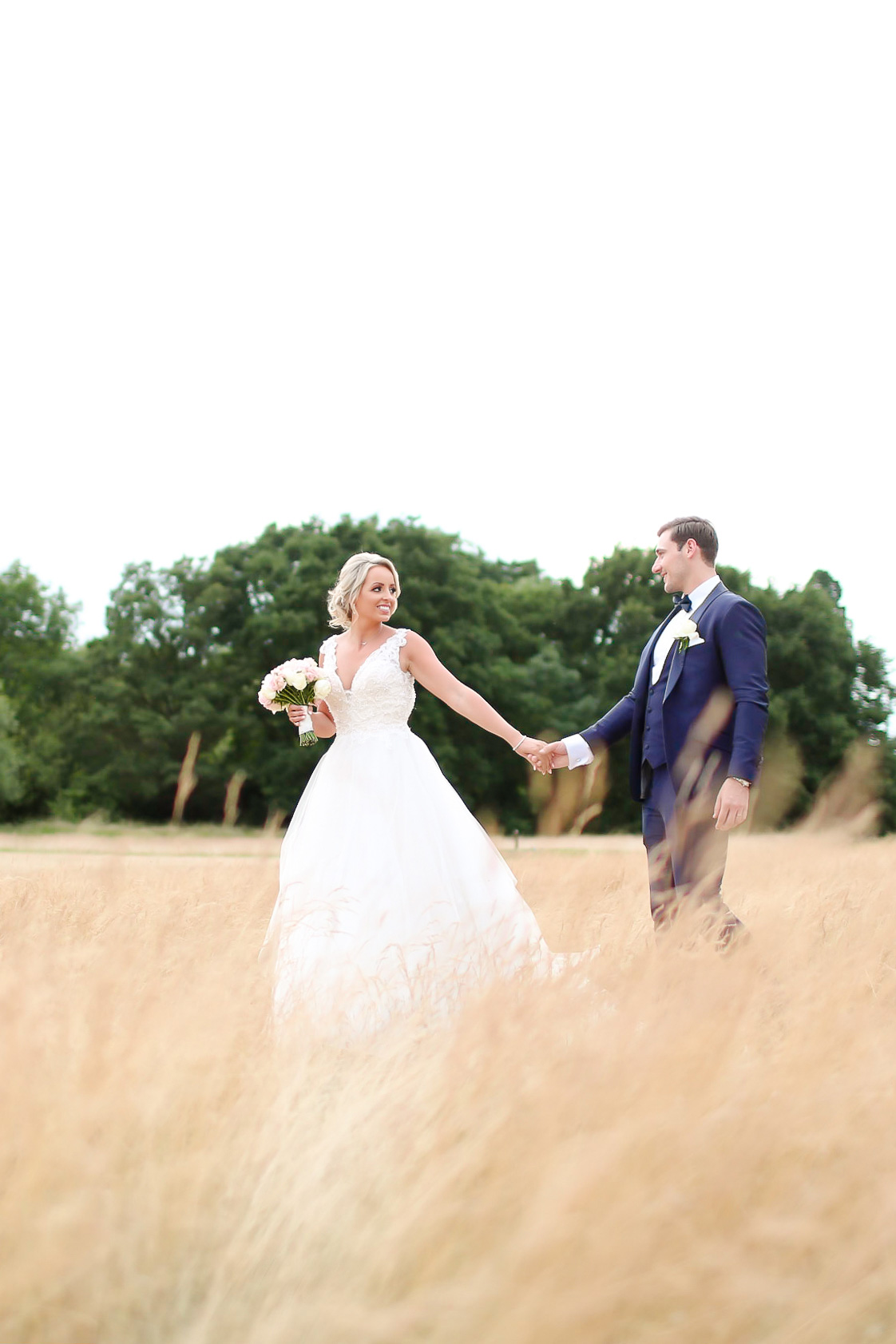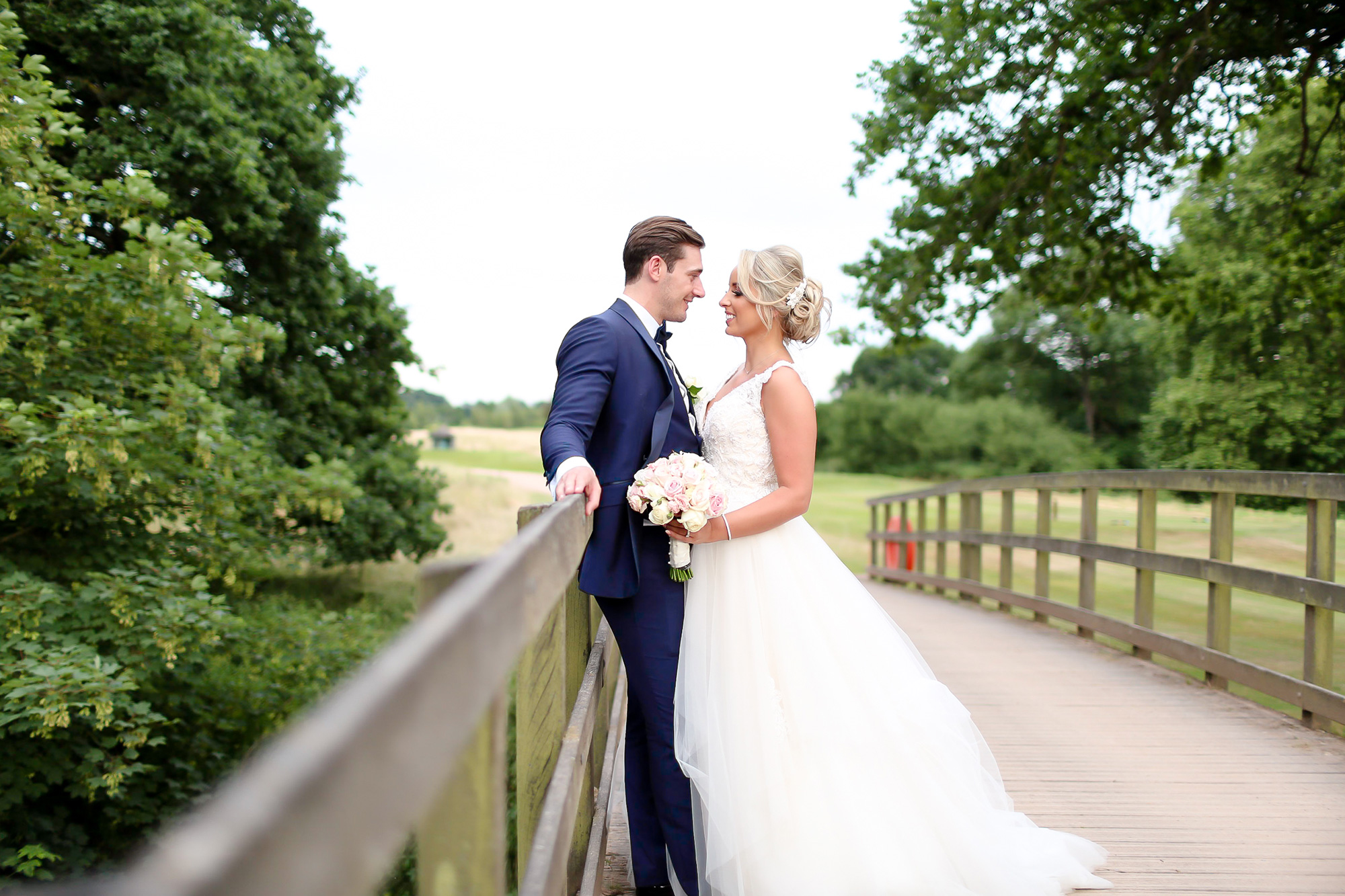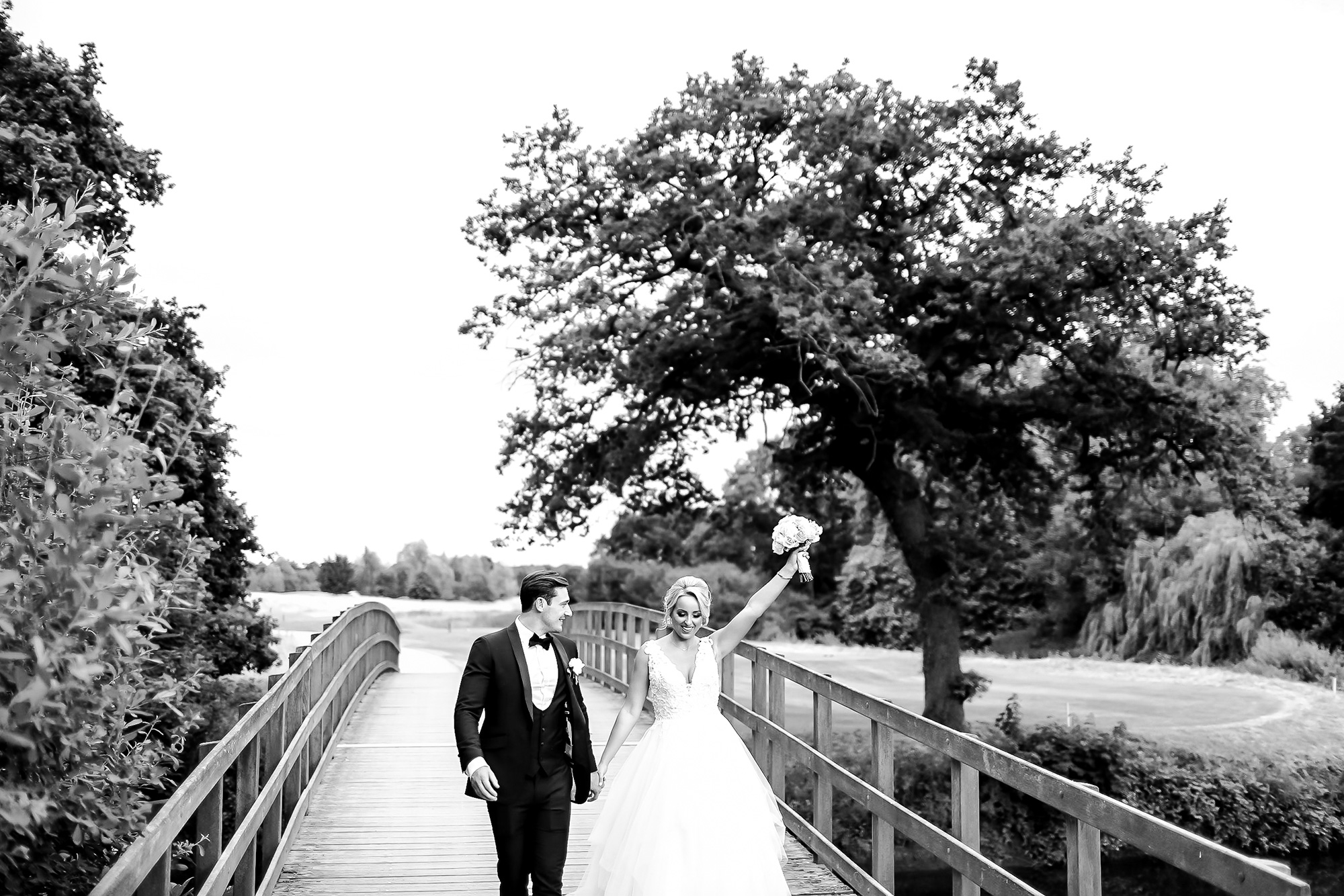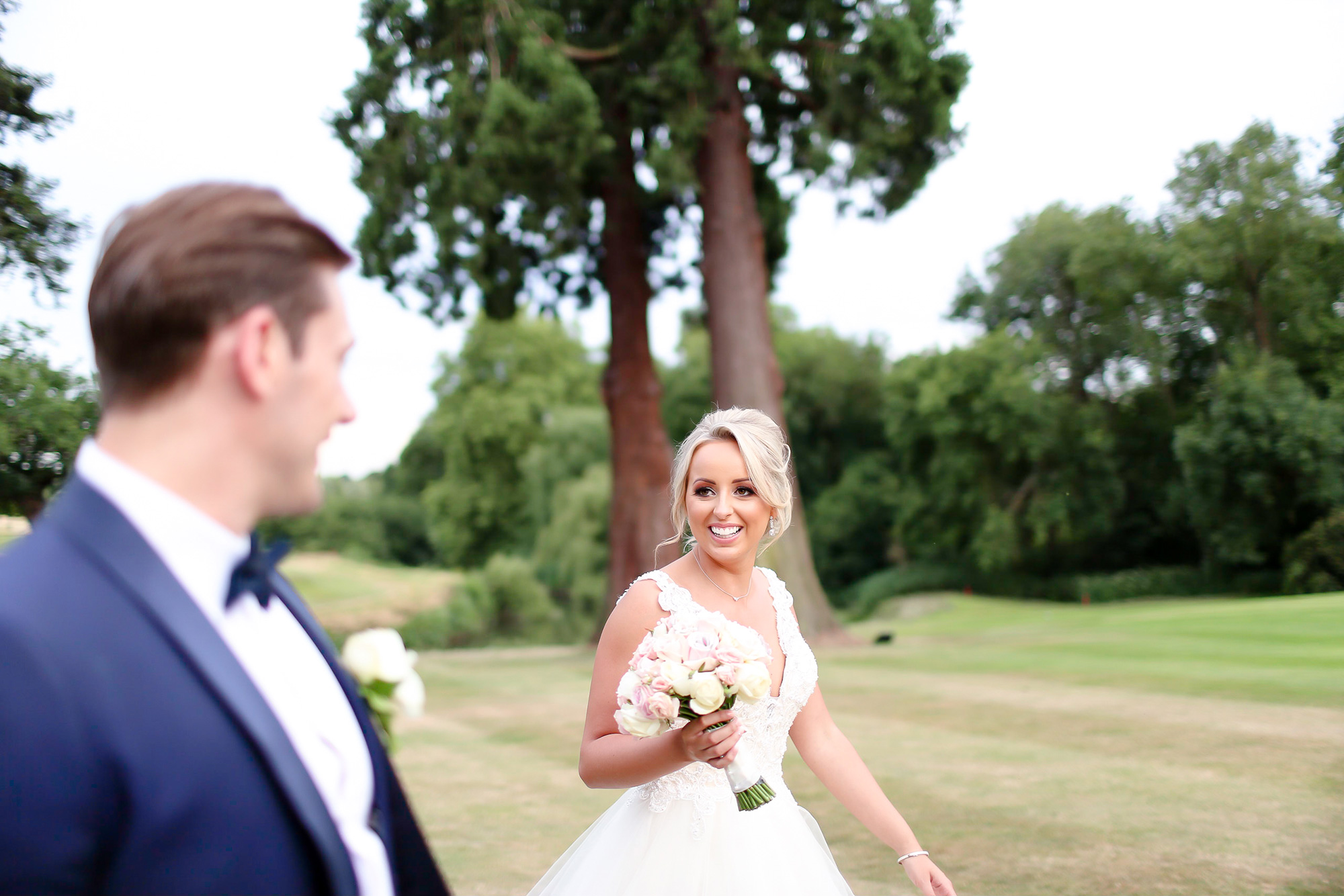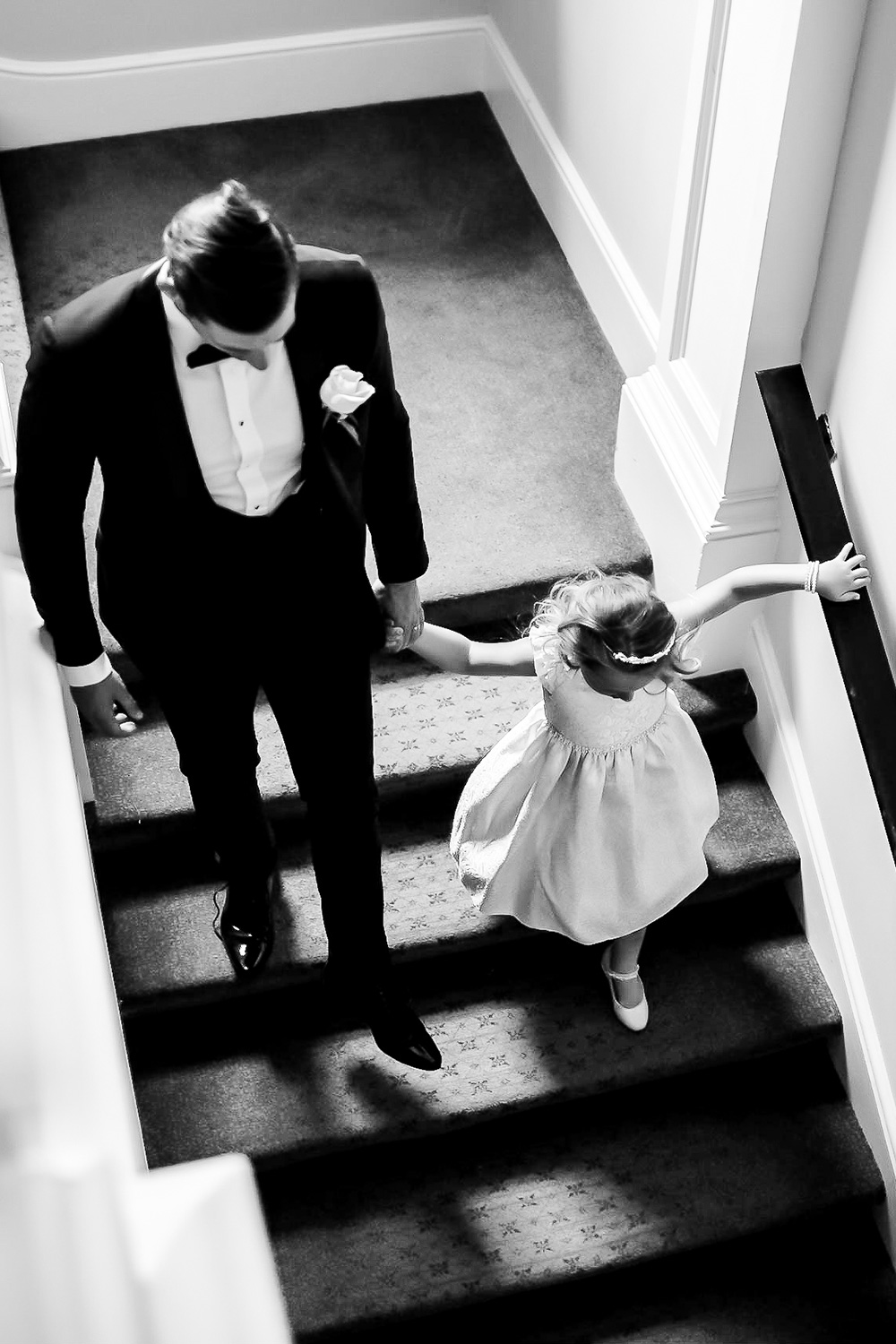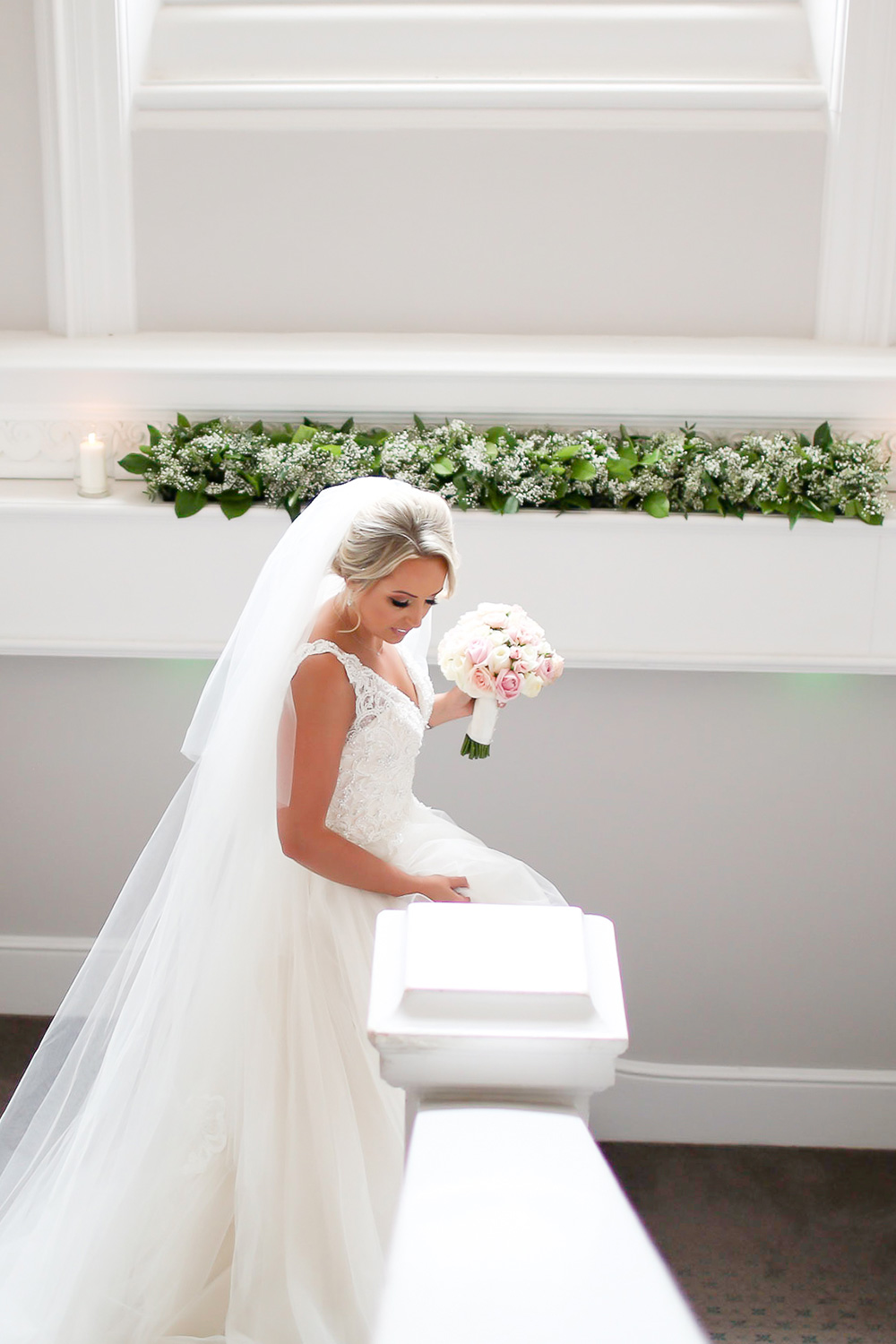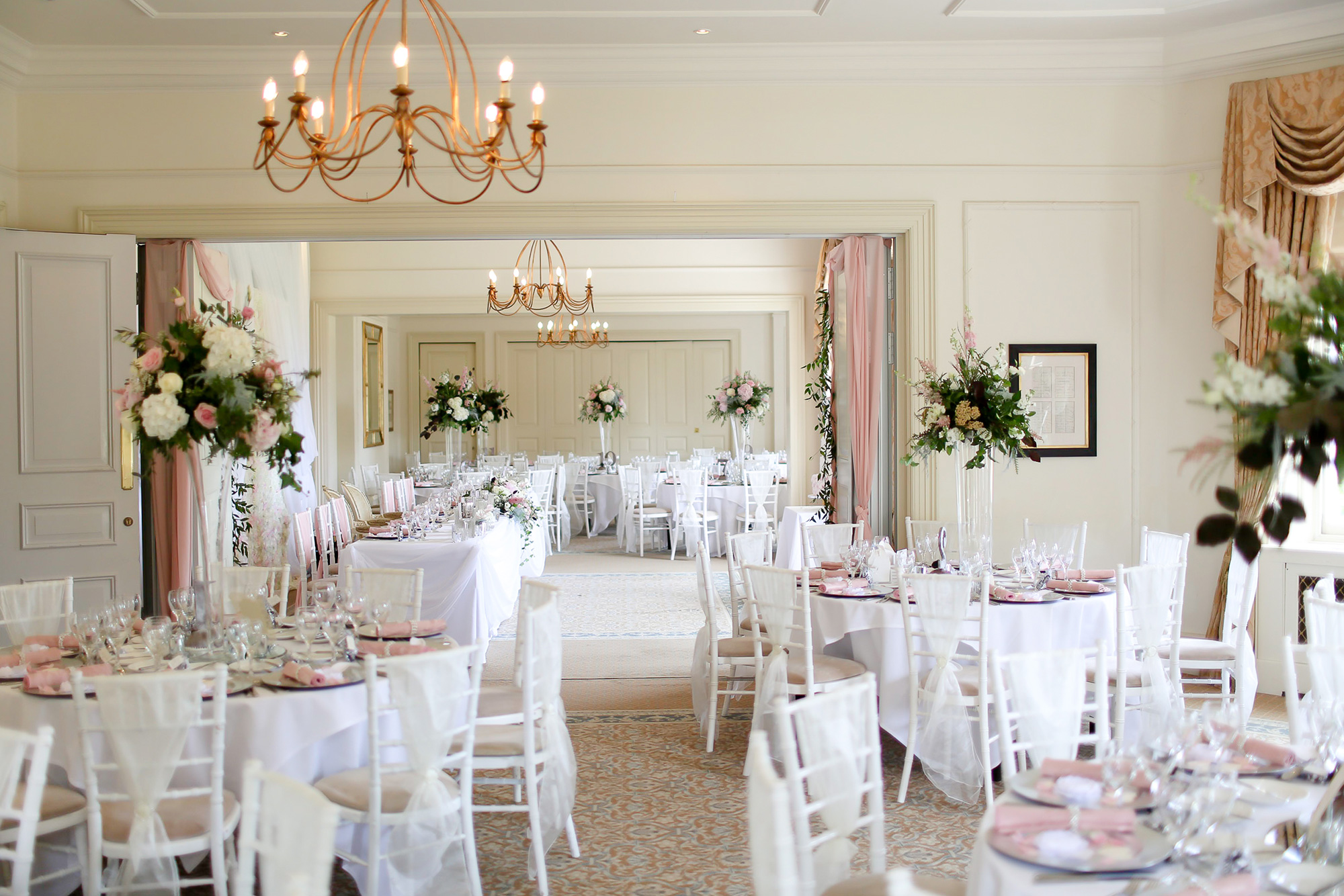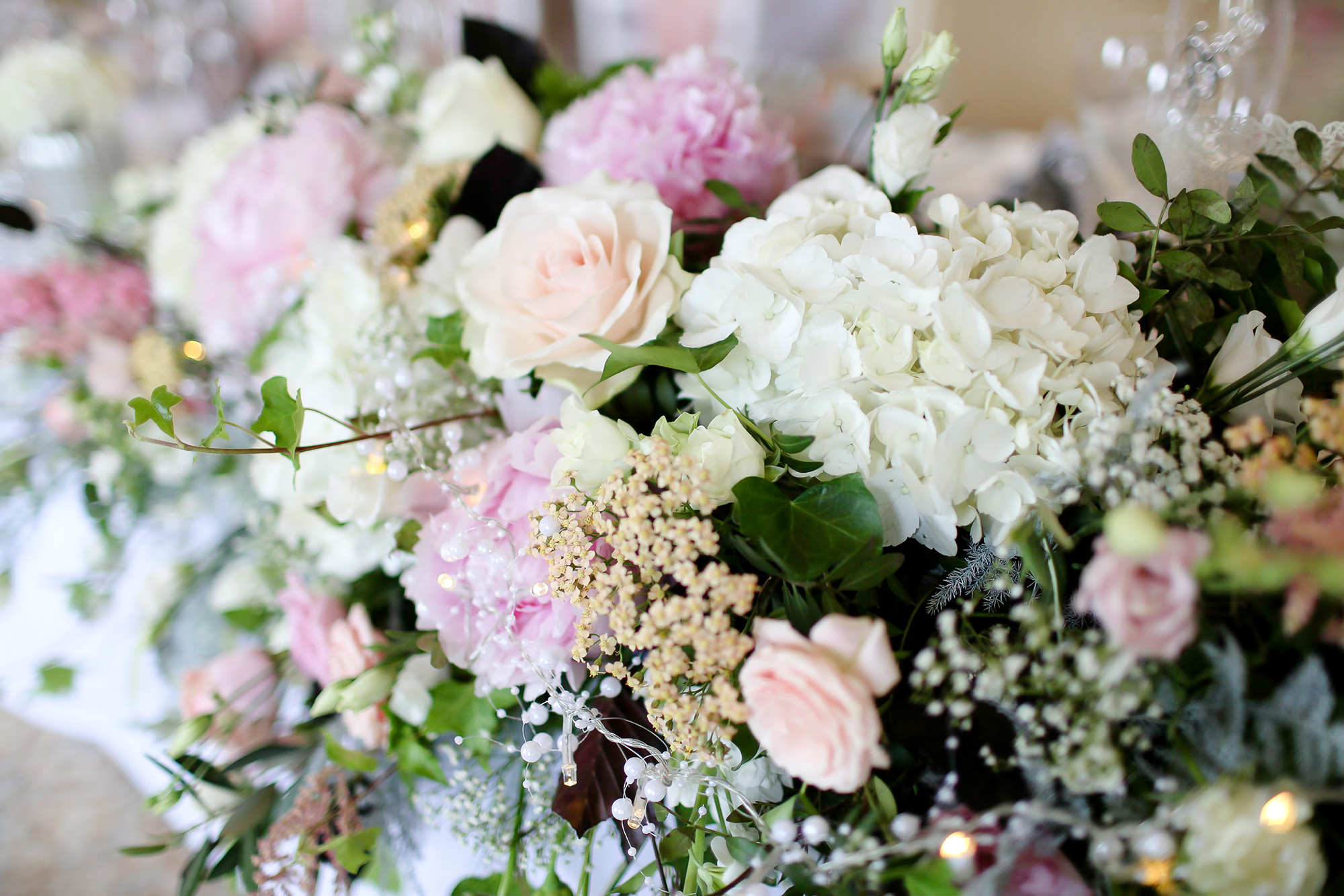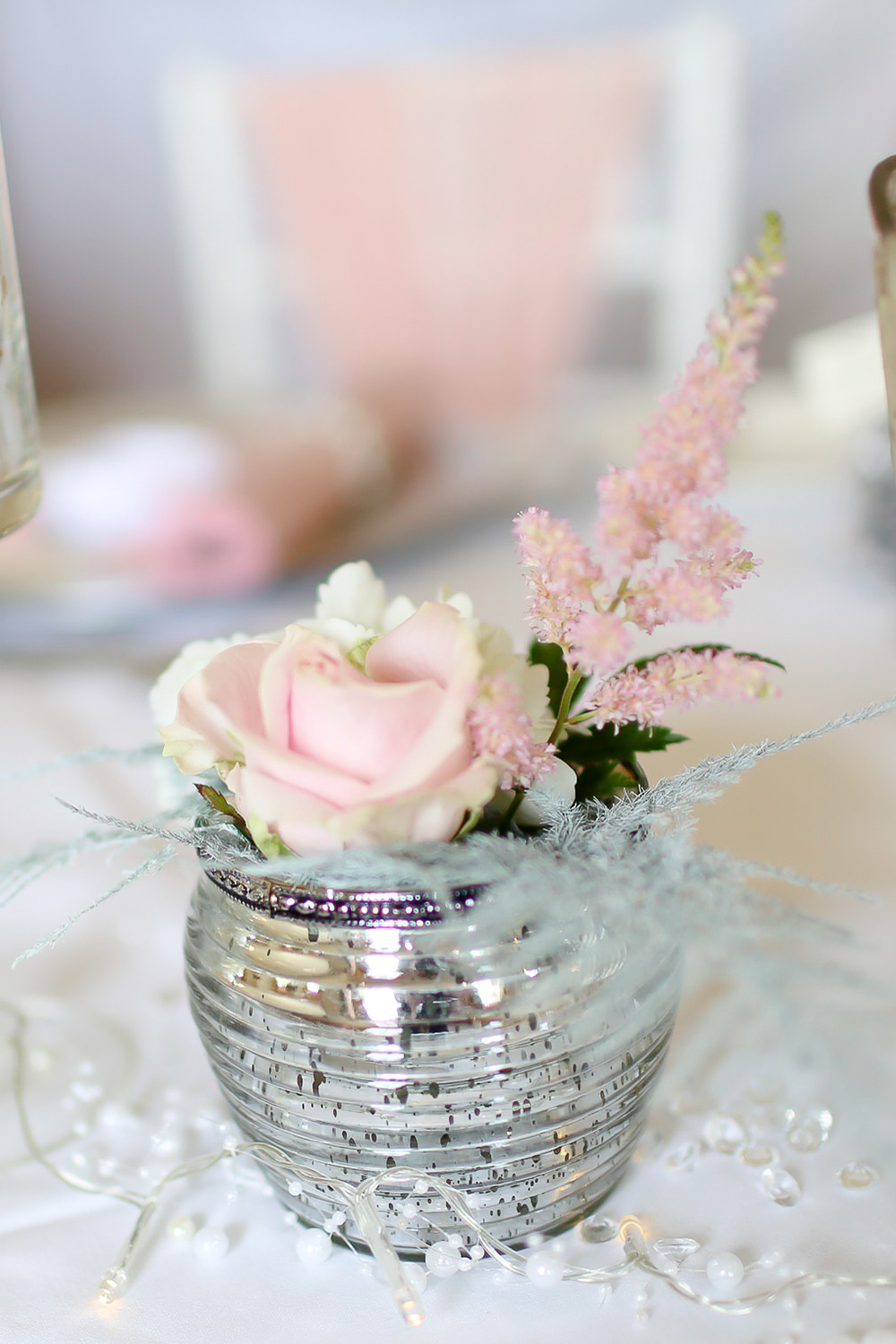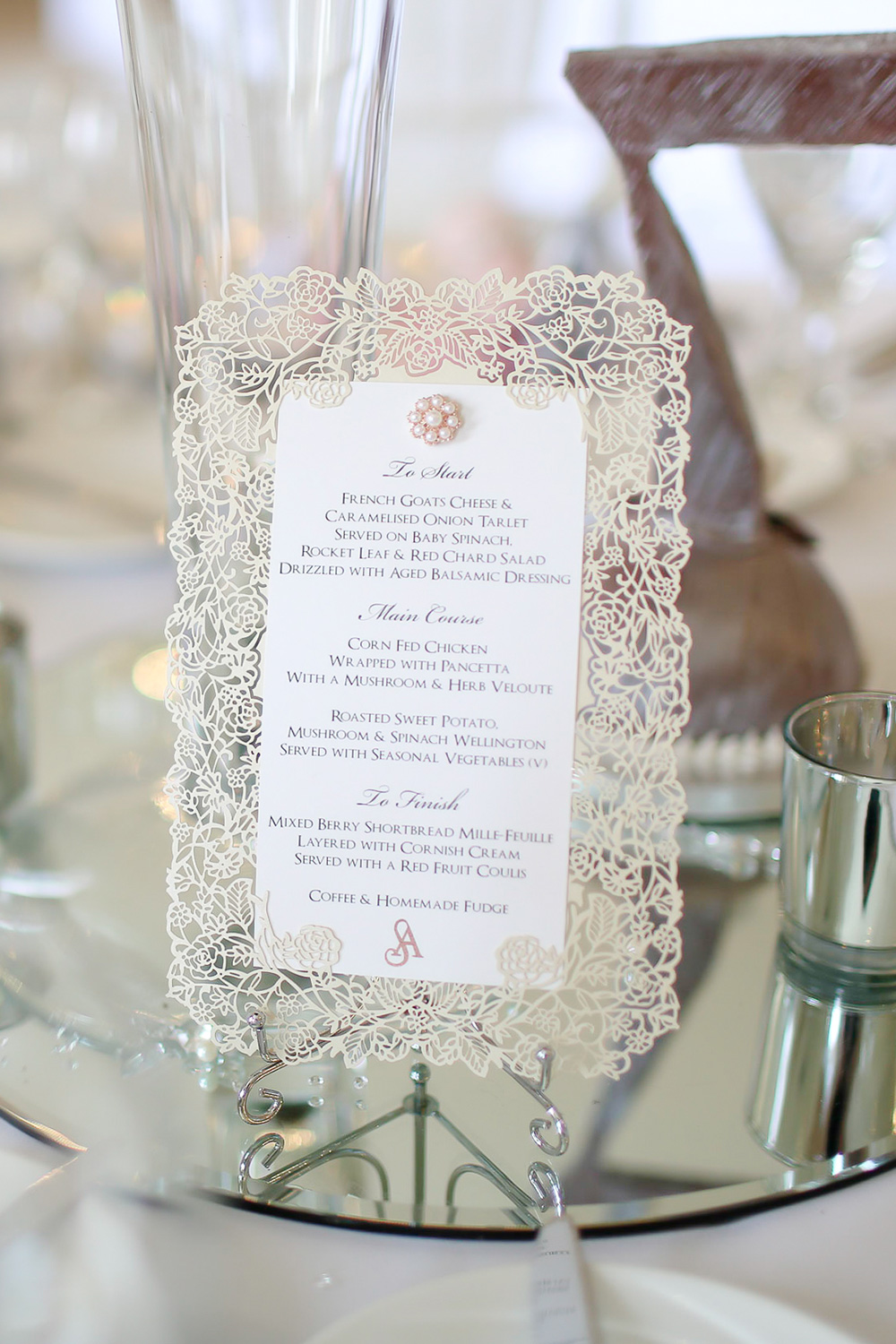 Wedding stylists Add a Little Sparkle helped ensure the venue looked its best. "I needed that extra help just finalising details and also having someone who would take responsibility with how the final touches need to be. This meant I could relax on the morning of the wedding!" Amy says.