Things to think about when choosing a venue
---
Choosing a wedding venue is one of the biggest decisions you will make in planning a wedding, and will impact all your other choices. Get the venue right and the rest will follow. Here are some things to think about when choosing a wedding venue.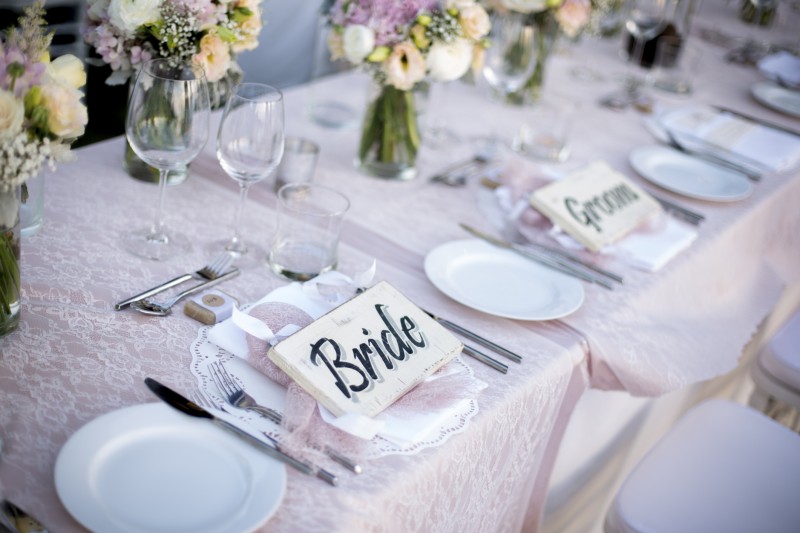 When to book your wedding venue
Ideally, you want to look at making a booking around twelve to eighteen months before your special day. It's quite normal to look for a wedding reception venue around two years before you walk down the aisle. You have to be fast in order to book your dream wedding reception venue, as the most popular ones get booked long in advance, especially if you are getting married in the high wedding season or on a Saturday.
Some couples want a short engagement and get great last minute deals on wedding venues, but generally this means taking what is available rather than getting your dream venue.
There are a few decisions to make prior to you start finding a wedding reception venue. Some couples wish to set a date and then find an available venue, while others look for the venue first and then pick a date based on its availability. Either way you need to decide on the geographic location of the wedding, whether you want to have the ceremony and reception at the same place or at different venues, and roughly the amount of guests you wish to invite.

Finding your perfect venue
Think about what you want from a wedding venue. Do you just want a plain function centre where you hire the room and have to supply everything else yourself, or do you wish for a venue that will take care of everything from the wedding cake to rooms for you?
When you get a good idea what kind of venue you are looking for, come up with a list of possibilities in the area and organise to visit them. Ensure you see all the rooms that will be utilised for your reception, as well as any extra rooms such as the bridal suite, ceremony room, and dressing rooms if needed. If you are organising an outside reception, check that the venue has an indoors alternative in case of bad weather. Take a wish list for the special day, as well as a list of questions to ask and make notes at each location so you don't mix them up or forget any crucial information.
Quite a few reception venues will require you to utilise their catering facilities, which might have a real impact on your selection. Find out whether you have to purchase wine and other beverages from the venue or whether you are able to bring your own and simply pay corkage, and ensure you see sample menus – arranging a tasting if possible.
If the venue is commonly used for weddings they might have links with local florists, musicians and decorators and you might be able to negotiate a great package deal. Another facility to keep in mind is a babysitting service, or children's playroom if you are thinking about inviting children to the wedding. Venues might also have special rates with local taxi businesses and hotels to provide accommodation transport and rooms for your guests.
Questions to ask the reception venue
Is the venue available on our chosen date?
Are any other weddings or functions taking place on that date?
Do you provide wedding packages, and can these be customised?
Do you provide an in-house wedding co-ordinator?
When will we be able to access the reception rooms in order to decorate?
Can we get a live band or are there any noise restrictions?
Is it possible to organise firework displays, confetti, rose petals, or the lighting of candles?
What time will the evening reception have to end? Can we have a late bar?
Are there disabled facilities?
Can you cater to the specific dietary requirements of our guests?
Are we able to bring in our own wine? If so, what is the corkage?
Do you have accommodation, and if not do you have discount offers with local hotels?
Do we need to use your preferred suppliers or can we utilise our own choice of florist, caterer etc?
Are there any restrictions on where pictures can be taken?
Do you have facilities for children like entertainment or a babysitting service?
How much is the deposit and when do we need to book?
---
Related Articles
---
Comments  
Leave a Reply
---